We're putting a creative twist on those traditional resolutions! Check out our roundup of ideas to see how we're spinning "yard work" into something every sewer and quilter can get behind.
A resolution you can keep (+ a few ways to make it happen):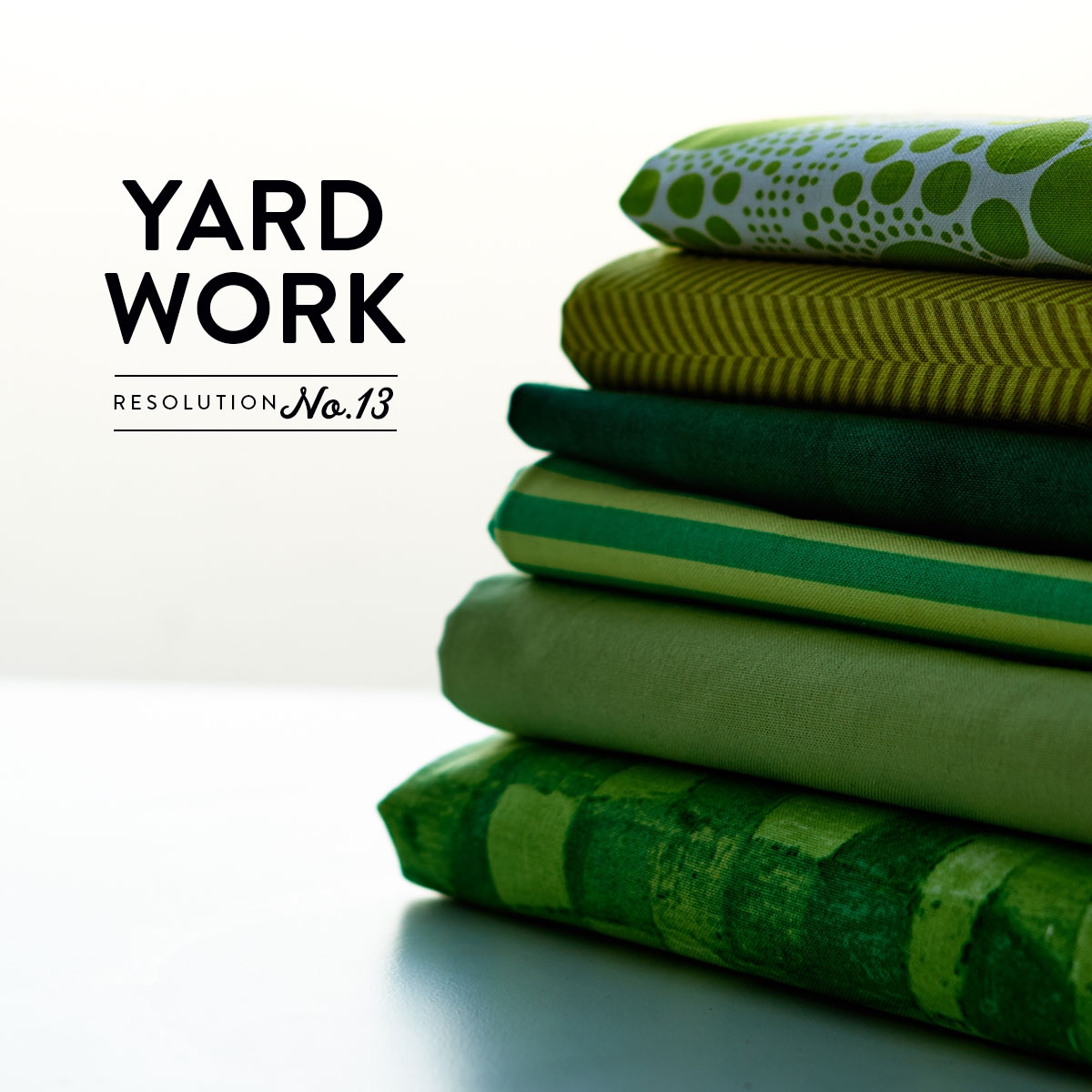 Patterns You Can Sew With 1 Yard (or Less!) of Fabric
Is your stash filled with small, seemingly useless scraps? Snag one of these one yard or less sewing patterns and watch your fabric stash disappear!
How To Square Up Fabric Yardage
Need to wrangle your yarn into a workable form? You don't need any special equipment!<
Giveaway! Enter to Win 9 Yards of Trendy Fabric
Start the new year with new fabric! Find out how you could win three bright, chic prints to add to your stash.
Commit to your creativity in fun new ways! Check out our Resolutions You Can Keep page for a heaping helping of quilting and sewing inspiration.