These scrappy modern quilts will have you digging through your scrap stash in no time! Scrappy quilts can still be modern by using the right fabrics and plenty of white space.  You'll notice that most of these quilts use a solid fabric to let the scrappy fabrics to shine. Whether you dig through your scrap stash or mix and match your fabrics, these modern scrap quilts are sure to please.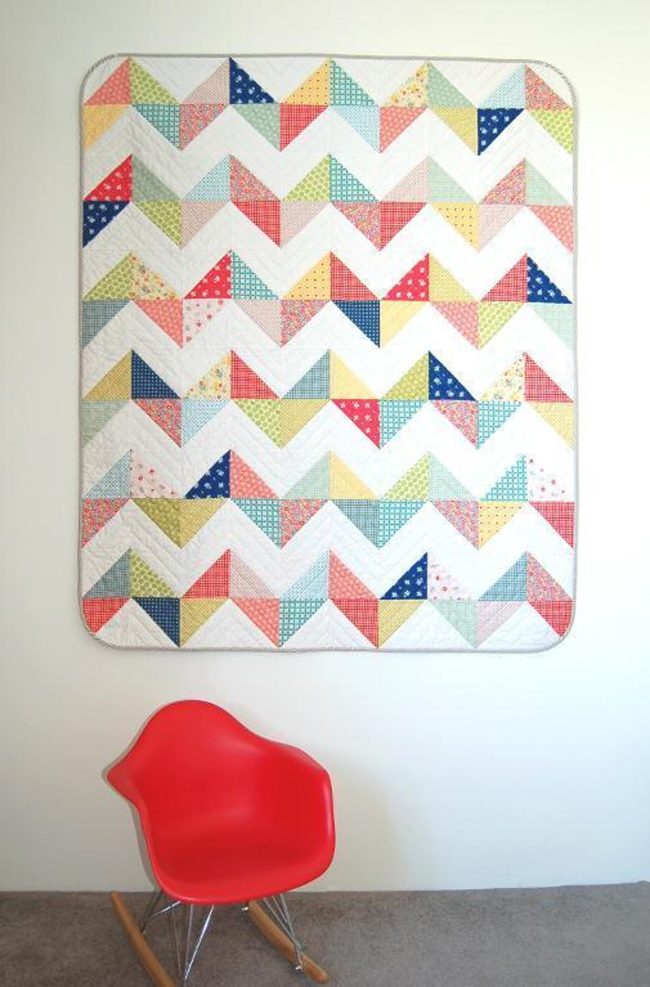 Sunny Chevron Quilt via Bluprint member Piper's Girls
1. Sunny Chevron Quilt
This bright and cheery scrap quilt is the perfect way to use up those larger scrap pieces in your stash. Pair it with a solid background such as the white and you have yourself a cute scrappy chevron quilt. You could even play around with color variations. Do a rainbow gradient! 
Get the FREE Pattern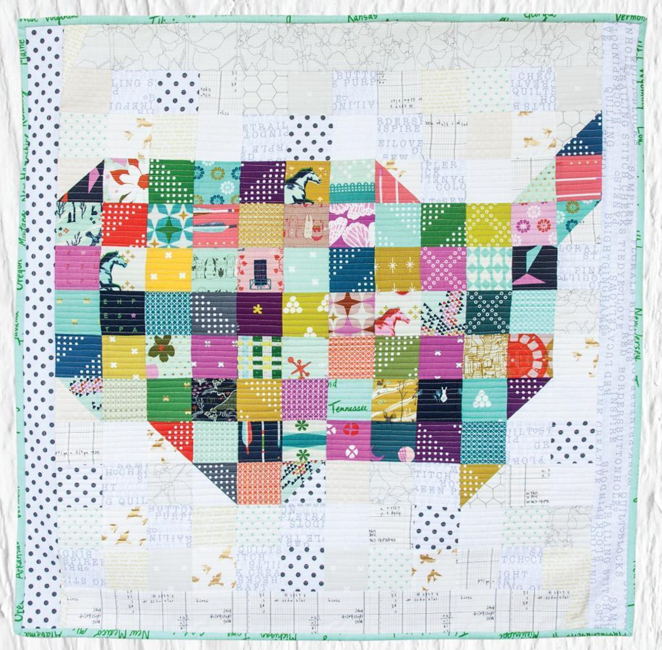 Photo via Bluprint member Simple Love Quilts
2. Scrappy USA quilt
How cool is this scrappy quilt map of the U.S. by Simple Love Quilts?!  This is the perfect scrap quilt since each square is made up of a small scrap of fabric. The background is a mix of scrappy low volume fabrics also. This wall hanging would look just as great set against a solid white or gray background.
Get the Pattern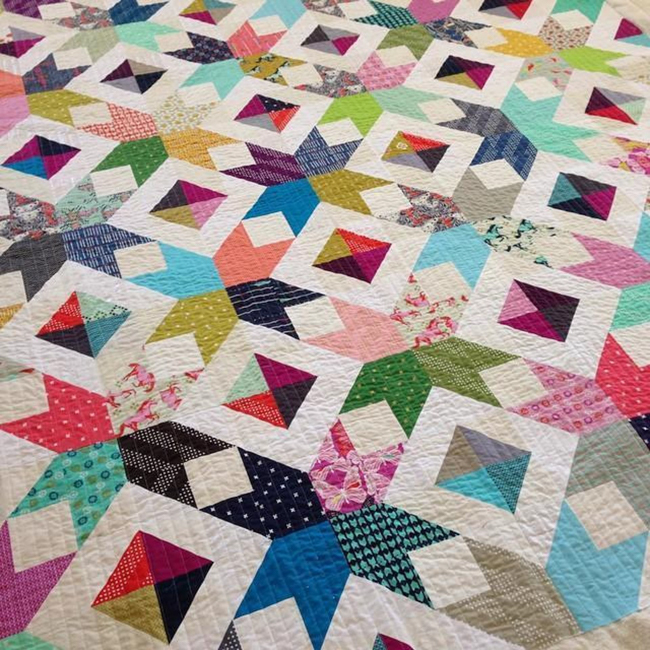 Photo via Bluprint member Sunny in CAL
3. Scrappy Attic Windows
This beautiful star quilt has just the right mix of scrappiness and solid fabrics to keep it modern.  Sunny in Cal used bright, happy, modern fabrics in a variety of colors. The white shapes through out give the eye plenty of places to rest.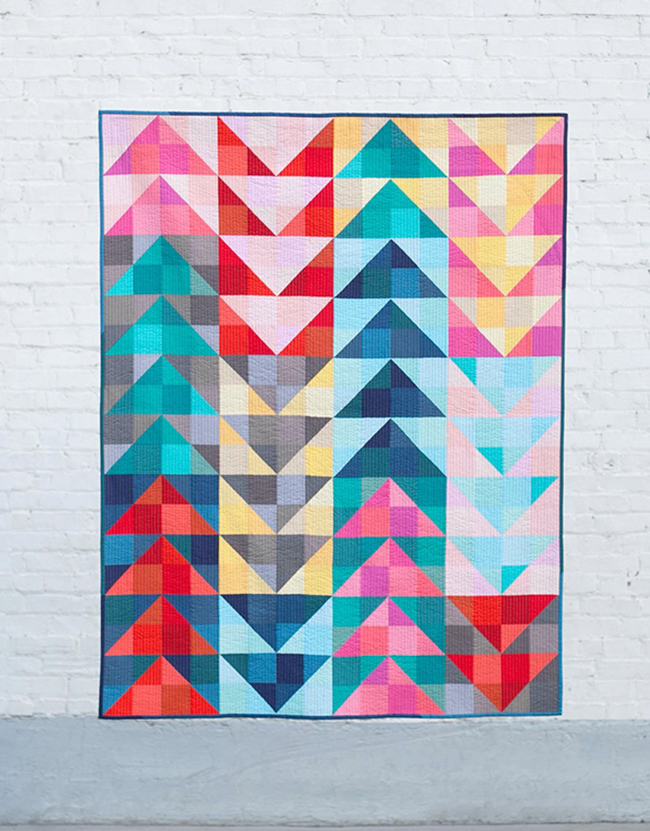 Photo via Bluprint member Quilt Theory
4. Scrappy Geese Quilt
It doesn't get much more modern and scrappy than this flying geese quilt.  The designer has such an eye for mixing solids and creating modern quilts. Despite its scrappiness, it's easy on the eyes with its colors all grouped together. Choose your favorite solids or pull from your solids scrap stash!
Get the Pattern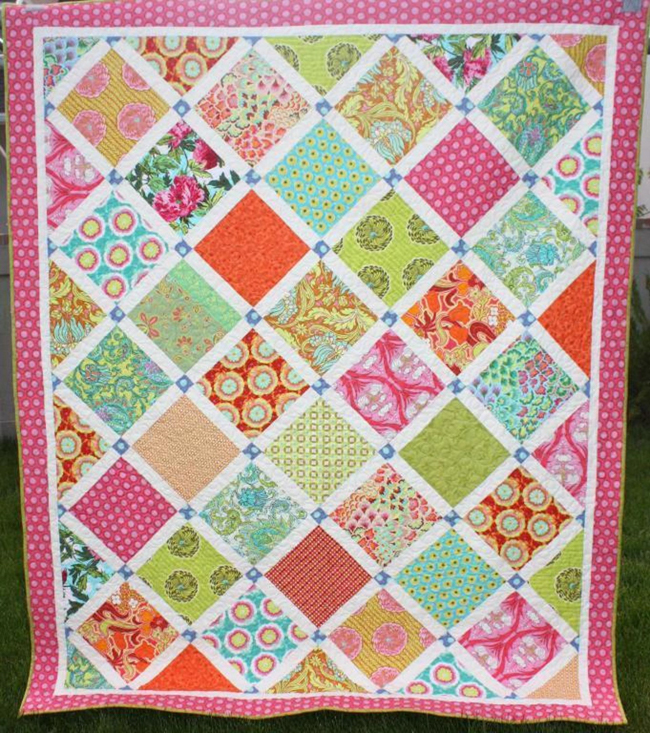 Photo via Bluprint instructor Amy Smart
5. Lattice Quilt
This beautiful scrappy lattice quilt uses larger size scraps. Use your leftover 10″ square pieces from other projects. The white sashing makes this one easy on the eyes and allows those fabrics to pop. Pull out your most precious fabric scraps and larger scales for this lattice quilt.
Get the Pattern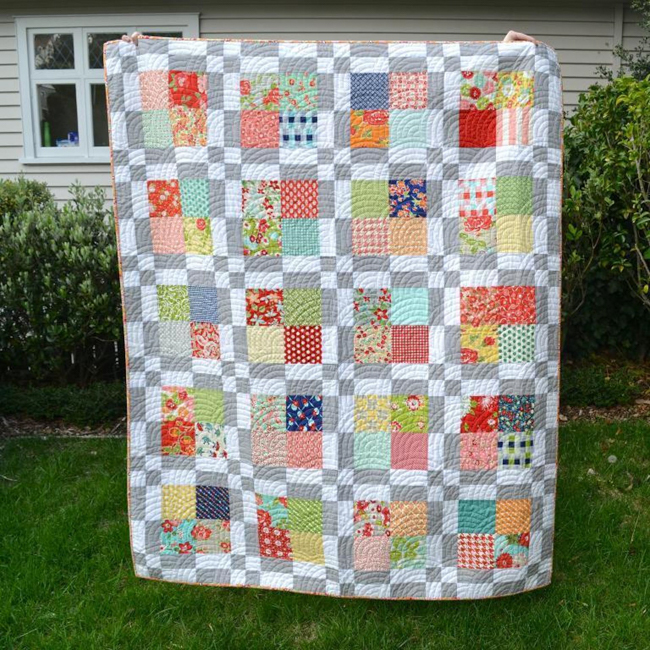 Photo via Bluprint member Windy Side Quilts
6. High Tea Quilt
Windy Side Quilts has the perfect solution to your 5″ square scraps. The gray-and-white sashing gives this scrappy four-patch quilt a modern feel. High Tea is another one that's great for those precious scraps you really want to highlight and show off.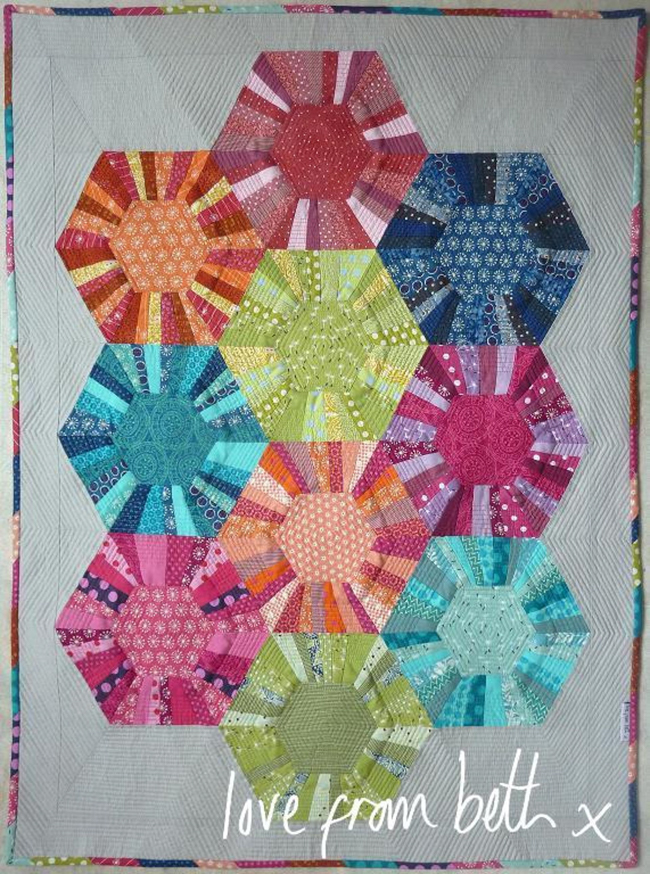 Photo via Bluprint member love from Beth
7. Hexa – Scrappy Quilt
This foundation paper-pieced pattern will have you sorting your scraps by color in no time! This scrappy hexagon quilt makes me want to start sorting my scraps by color just so I can pull from them to make these blocks. Each hexagon can be made up from a color palette.  Even her binding is made up of scraps! 
Get the Pattern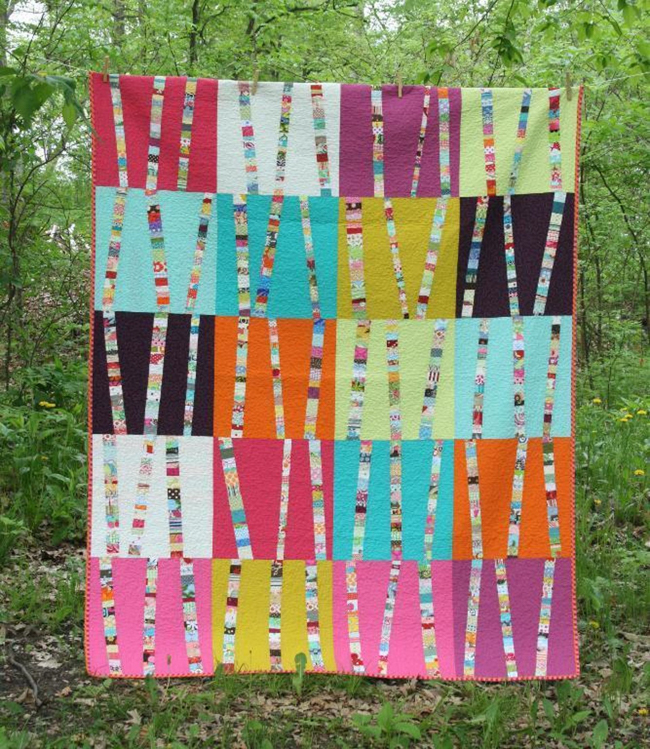 Photo via Bluprint member Amanda Jean Nyberg
8. Bright Birch Trees
"No scrap left behind" is this designer's motto, and it sure shows in this striking and modern scrappy quilt! Use your larger solid scraps for the background of each block and dig through your tiny scraps for the birch trees. No scrap of fabric is too small for this fun and modern quilt.