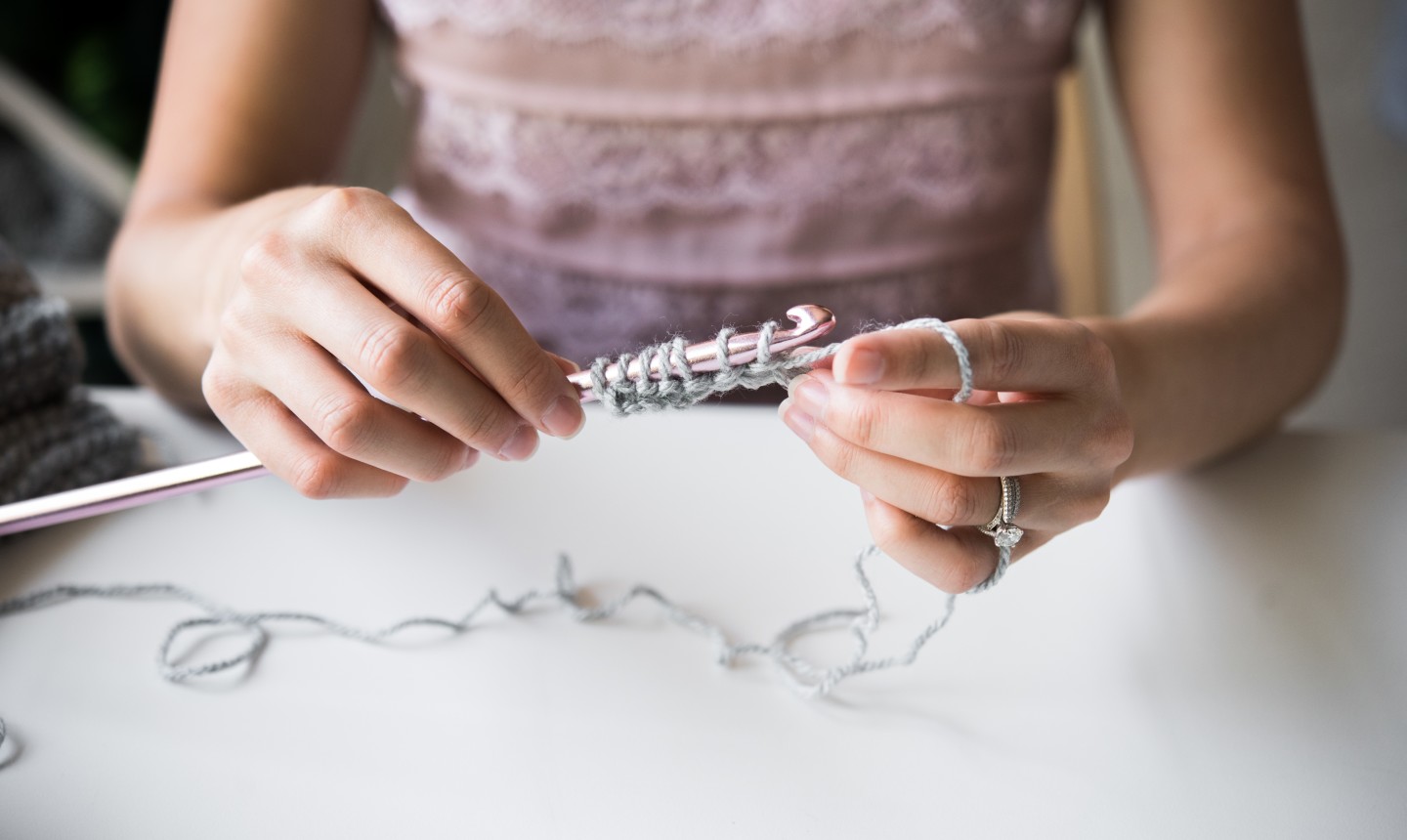 You spend every free minute on your craft obsession: knitting scarves, crocheting hats, sewing pillows, or whatever hobby you're into. You keep a few of the items and give the rest away to friends, neighbors, siblings, coworkers — and all of their kids, in-laws and pets.
And then it hits you: What you're making could be a game-changer for someone who needs a warm layer to wear, or a teddy bear to cuddle.
Here, a few charities that can put your handmade crafts to good use, no matter the time of year.
The Mission
Founded in memory of Ryan Kerr, a vibrant and sports-loving boy who bravely fought cancer for years after he was diagnosed with osteosarcoma, Ryan's Case for Smiles sends cheerful pillowcases to kids undergoing treatment for serious diseases.
The Need
Hand-sewn cotton pillowcases in cheerful fabrics.
Your Role
Spend a few minutes sewing a pillowcase for a child, and check out the group's website for info and tips on how to make the pillowcases and where to drop them off.
The Mission
Minnesota mom Amy Berman's life changed the day she read an article about a South African charity sending teddy bears and toys to children orphaned by AIDS. That group needed many more bears for the millions of affected kids, so Berman founded the Mother Bear Project.
She found a teddy bear pattern her own mom had saved — the same pattern that was used in WWII to make teddy bears for traumatized English children. The bears arrive in Africa complete with a handwritten tag, Paddington Bear-style, and give kids something of their own to play with and cuddle.
The Need
Handknit or crocheted teddy bears, based on a pattern provided by Mother Bear Project.
Your Role
Order the $5 pattern through the site, and once you've knit the teddy bear, send it to the Mother Bear Project for delivery to children in Africa.
The Mission
Babies in neo-natal intensive care spend days, weeks or longer in an alien environment without a caregiver at their side. A hand-crocheted hat can keep their little heads warm and soothe them when a parent can't be nearby.
The Knitting Rays of Hope website offers tutorials for beginners, and assures novices that "we actively pursue new recruits and can teach just about anyone how to loom knit a cute hat."
The Need
Knit hats for newborns.
Your Role
Find a free pattern you like on the site, and knit a hat for delivery to a baby who needs some extra comfort.
The Mission
Sweet, good-natured animals at a shelter have a much better shot at getting adopted than furry friends who look freaked-out or volatile. But shelters can be super scary and stressful for pets, and aren't always such inviting places for humans either. A hand-knit blanket or toy to snuggle helps soothe anxious or traumatized animals, and makes them more appealing to people looking to adopt a pet.
The Need
Crocheted, knit, sewn or no-sew snuggles and blankets for animals.
Your Role
Find a pattern on the site for any kind of snuggle you'd like to make, and get tips on locating a shelter near you that needs snuggle donations.
The Mission
Since it kicked off in 1995, Project Linus has collected more than 7 million handmade quilts and blankets to give kids going through treatment for cancer or other serious diseases, or facing severe trauma. A cozy handmade quilt to snuggle with can bring enormous comfort to a child — or an adult— dealing with a terrifying situation.
The Need
Easy quilts, crocheted blankets and other comforting handmade items.
Your Role
On Project Linus's site, you'll find a variety of patterns for projects, from a quick quilt you can make in one weekend to a no-sew fleece blanket.
The Mission
A hand-knit blanket or afghan can do more than warm a kid or grown-up — it can bring a community together. That's the spirit behind Warm Up America, which is dedicated to helping crafters connect and organize in the spirit of helping others.
Watch for the organization's holiday drives for key pieces like hats and gloves that can make all the difference for those in need when temperatures outside plummet. But the warmth keeps coming all year round, with guidance on how to donate comforting handmade blankets to those affected by wildfires, floods and other crises.
The Need
Hand-knit or crocheted blankets, squares or completed afghans.
Your Role
Check out Warm Up America's current needs page for info on what's needed and where your hand-knit items can make the biggest impact.