Who knew that there were so many different ways to make a watercolor cake? This artistic trend has made a splash, and it's definitely one of our favorite ways to add a little pop of color.
Luckily, you don't have to paint like a pro to create these masterpieces. Keep scrolling for our five favorite watercolor cake techniques.
5 fun watercolor cake techniques
1. Edible dusts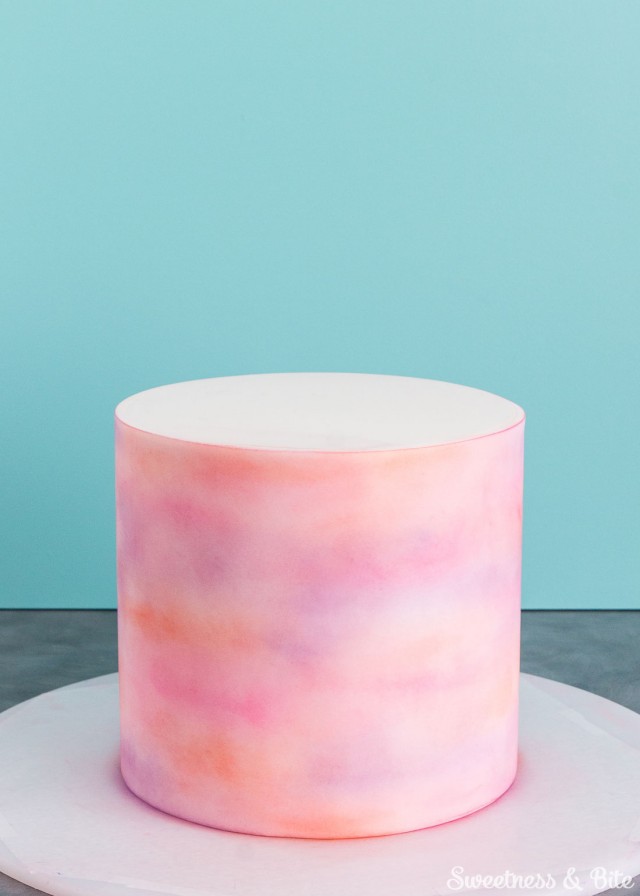 Photo via Sweetness & Bite
Using watery paints can be intimidating. Instead, trade your paint brush for a large powder brush and try dusting and blending areas of color together using edible dusts.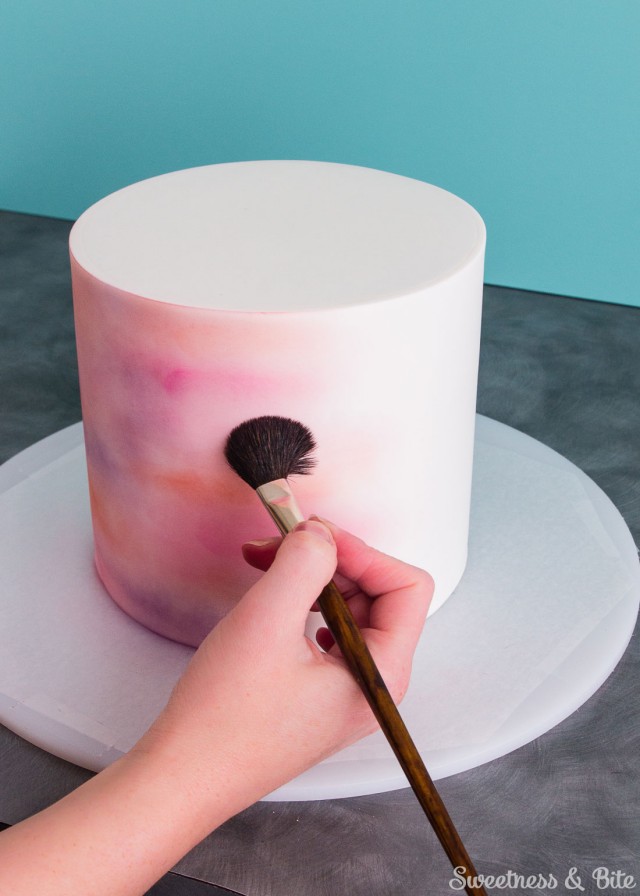 Photo via Sweetness & Bite
The best thing about using edible dusts to create this effect is that you'll have a lot more control over where your colors go and how they blend. 
If you try this technique, always start small. It's easier to add more color for a vibrant feel than to remove color if you've added too much.
Find the full, colorful tutorial on the Sweetness & Bite blog.
2. Airbrushed watercolor cake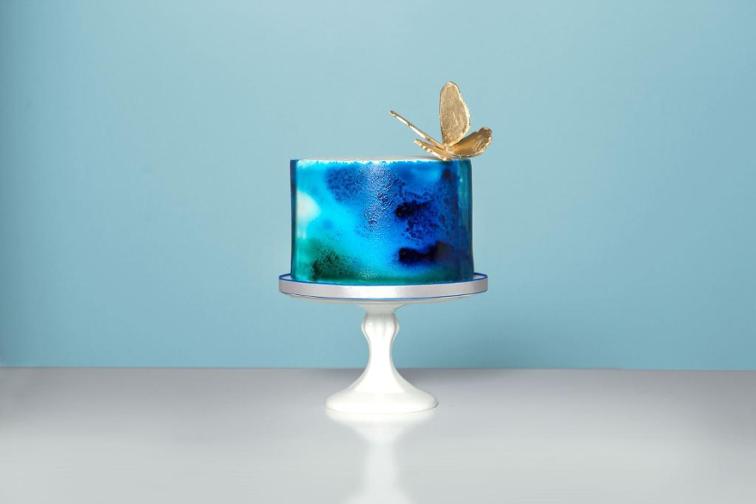 Photo via Kate Sullivan
Another great tool you can use to make a creative watercolor cake is an airbrush! If you have one and you feel comfortable using it, then give it a try. We love the tie-dye effect of instructor Kate Sullivan's design.
Creating a watercolor look with an airbrush is also pretty forgiving for anyone new to using this tool. If your color drips or pools a little, that just adds to the artistic look! 
3. Streaks of colored buttercream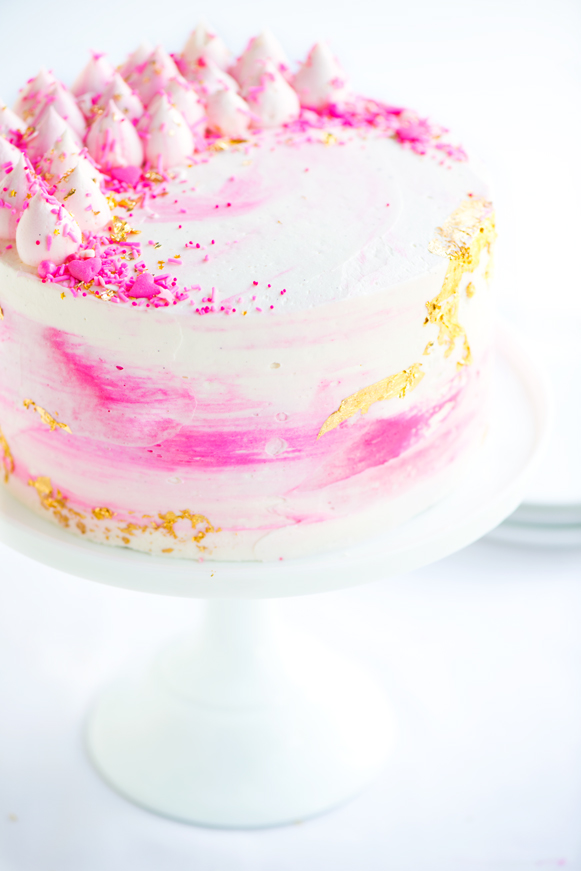 Photo via Sweetapolita
You can create a modern take on the watercolor effect by simply adding small splotches of tinted buttercream to an already frosted cake. We love this technique as the results are so stylish!
Crumb coat and frost your cake with plain buttercream. Then pipe or dollop small blobs of tinted buttercream around the sides. Simply smooth and scrape around your cake with your icing scraper, which will streak those fun colors around your finished cake.
You can find Sweetapolia's full tutorial here.
4. Hand painted watercolor cake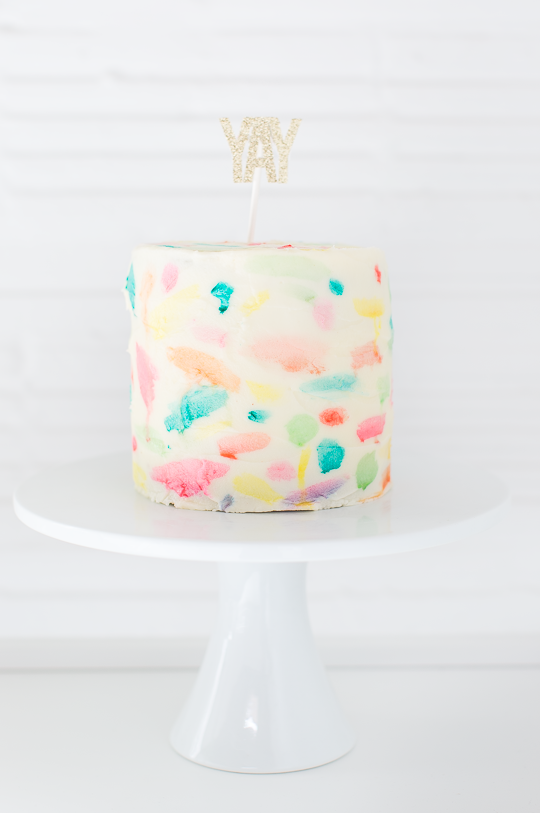 If you want your cake to have an artsy modern vibe, why not try this cool technique that uses diluted gel colors as edible watercolor paint.
Crumb coat, frost and chill your cake. Then mix up colors by diluting gel colors with vodka or another transparent liquid. Then paint directly onto your chilled cake.
For the full tutorial head on over to Sugar & Cloth.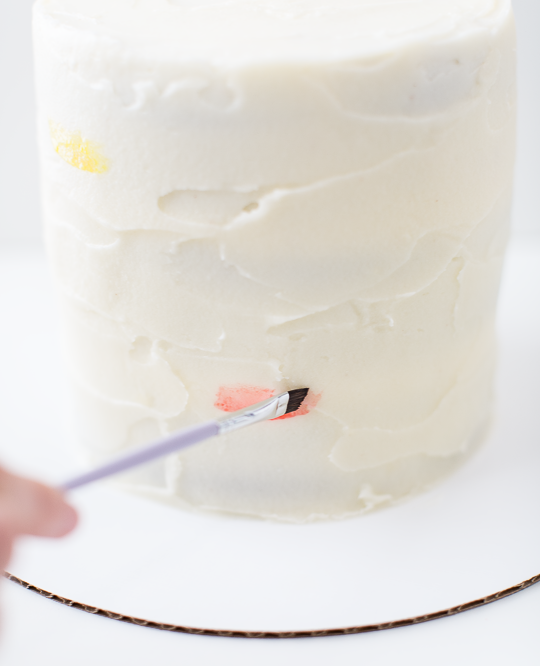 Have you made a watercolor cake you'd love to share?