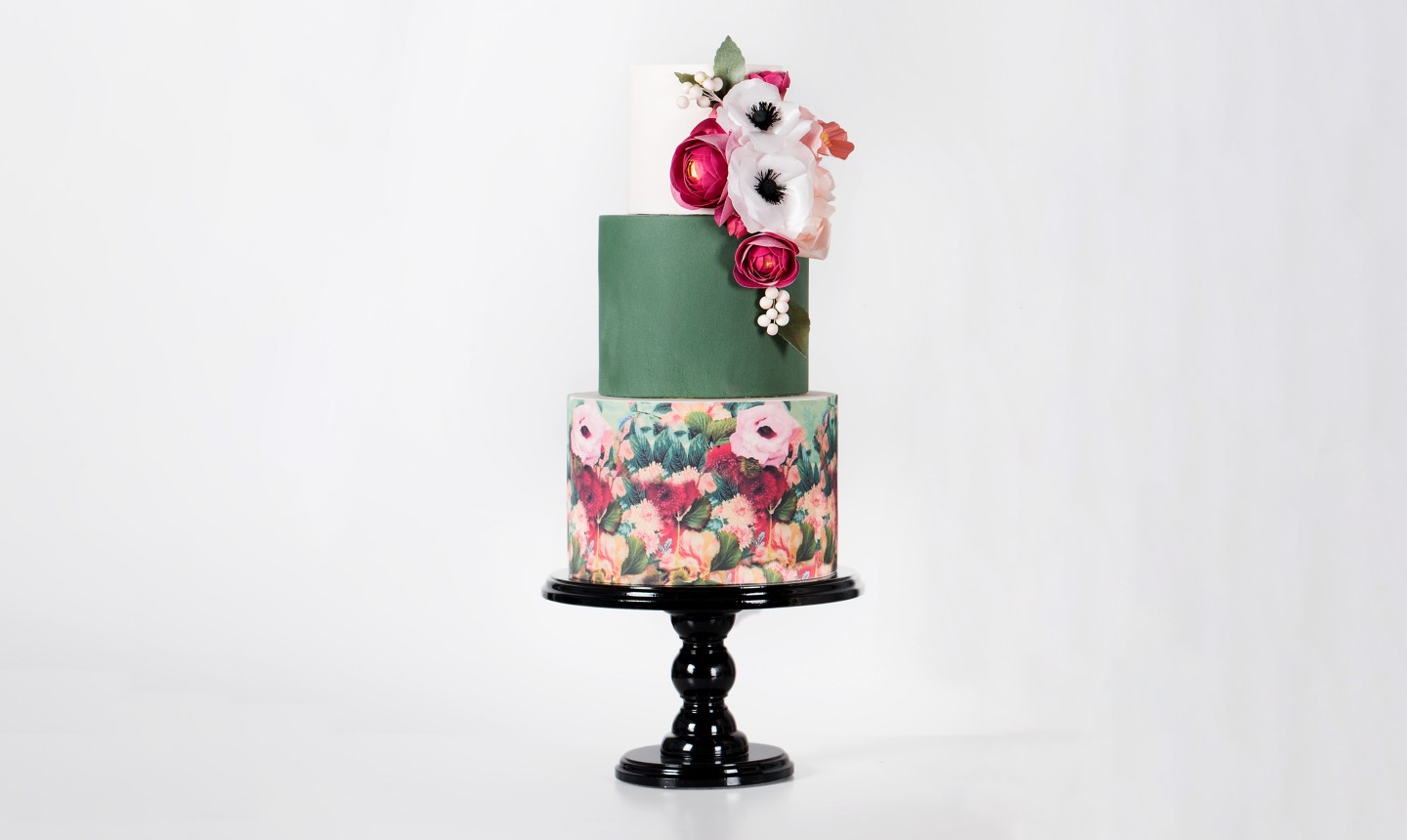 You've gawked at all those insanely gorgeous cakes on Pinterest with their wild wafer-paper flowers and collages. And you're wondering, what exactly is wafer paper — and how do I get it into my life, stat?
The good news is, wafer paper is incredibly versatile and fun to work with. Once you get a feel for working with wafer paper, you'll want to use it on everything. Here's how to get started.
What is Wafer Paper?
Wafer paper is a sheet of edible paper, typically rice-based. It's safe to eat and the flavor is verrrry subtle — so it won't interfere with what's going on in your cake. You can manipulate wafer paper in all kinds of ways, another reason why it's so great for cake decorating.
How to Use Wafer Paper
1. Die Cutting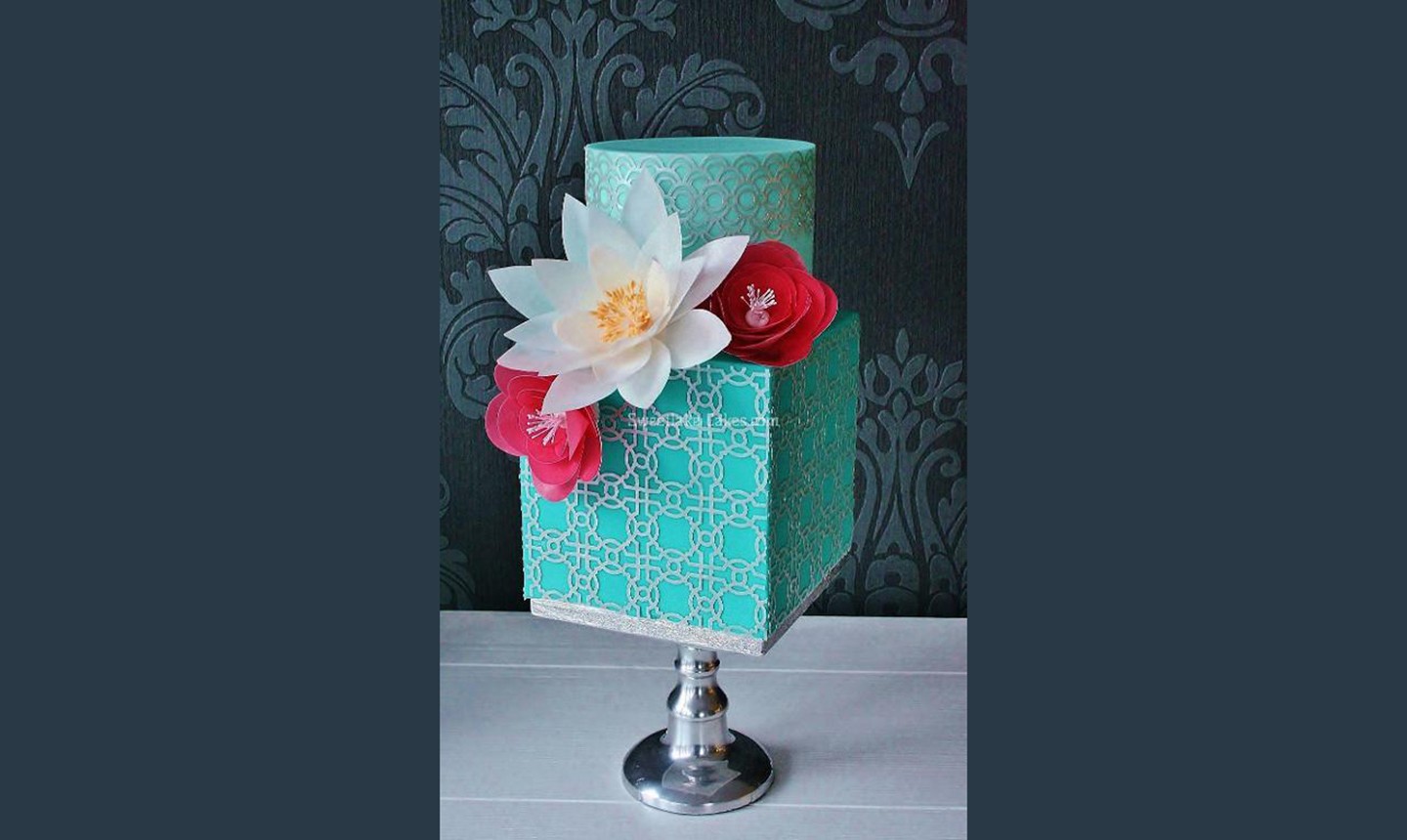 You can use decorative paper punches to create intricate wafer-paper cutout designs , and apply them to an entire cake tier for a stunning lattice effect.
Choose simple or complex die-cut designs (the possibilities are off the hook!), and use them as motifs or as an all-over covering. In the photo above, an overlay with a geometric pattern creates a sleek, elegant and totally unexpected wedding cake design.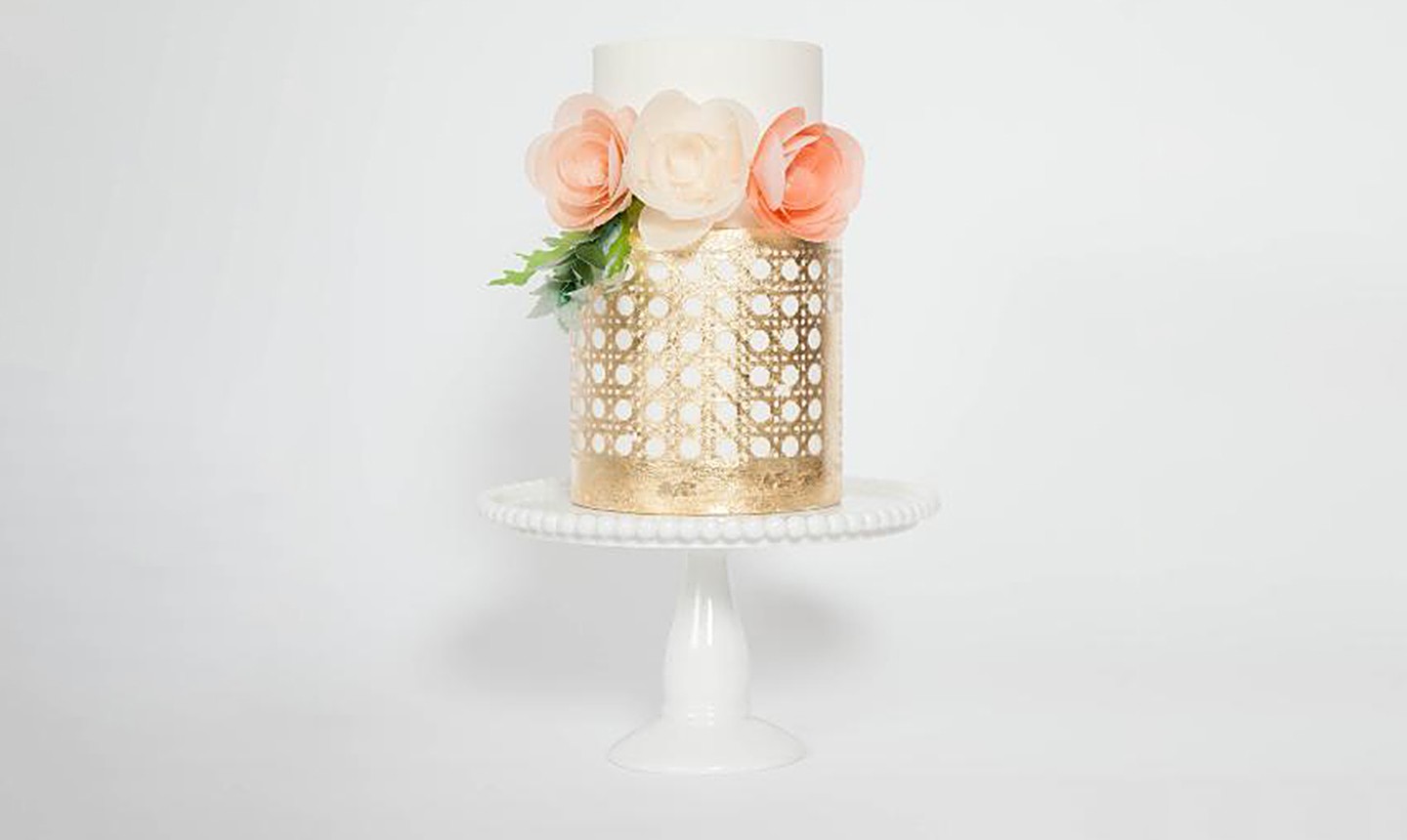 You can also amp up the die-cut effect by incorporating metallics into your cake. Layering gold leaf or silver leaf helps wafer paper holds its shape and gives your cake a serious wow factor.
TRY IT
2. Flowers and Greenery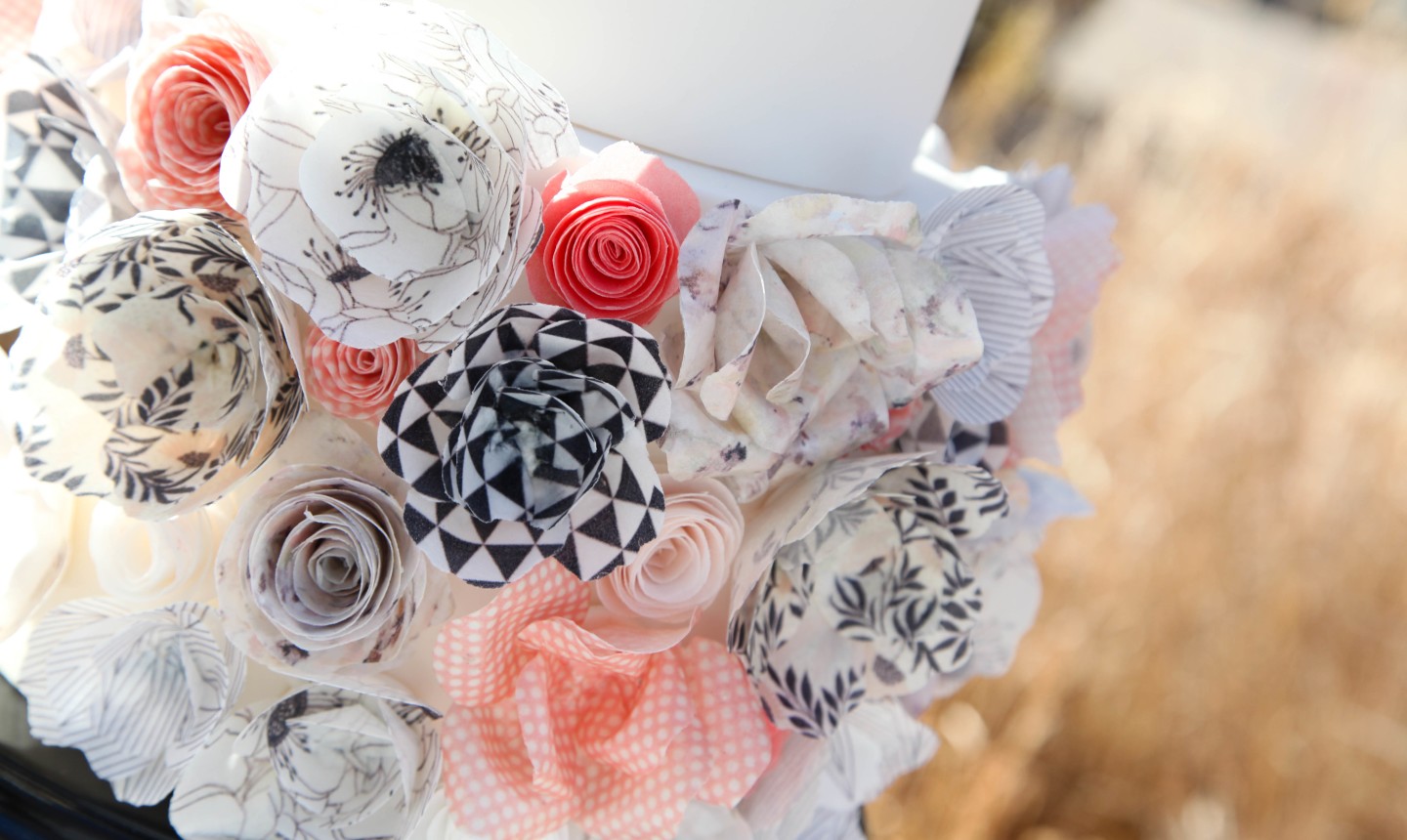 Creating wafer-paper flowers can make your cake bloom like a bouquet, or you can add individual blossoms here and there for a spectacular effect. You can make wafer paper flowers in pretty much any shape, color or size you want, and take your cues from nature or invent wacky space-age flowers. Go nuts. It's your cake!
Starting with a freehand-cut strip of wafer paper, roll it just so to create different kinds of flowers. Play around and see what flower styles you come up with. Rolled roses look especially fantastic if you cluster them together on a finished cake.
Using templates, you can also trace, cut and form petals, and and attach them with piping gel to create beautiful blossoms. You can also add complements like greenery and simple, colorful butterfly cutouts.
TRY IT
3. Decoupage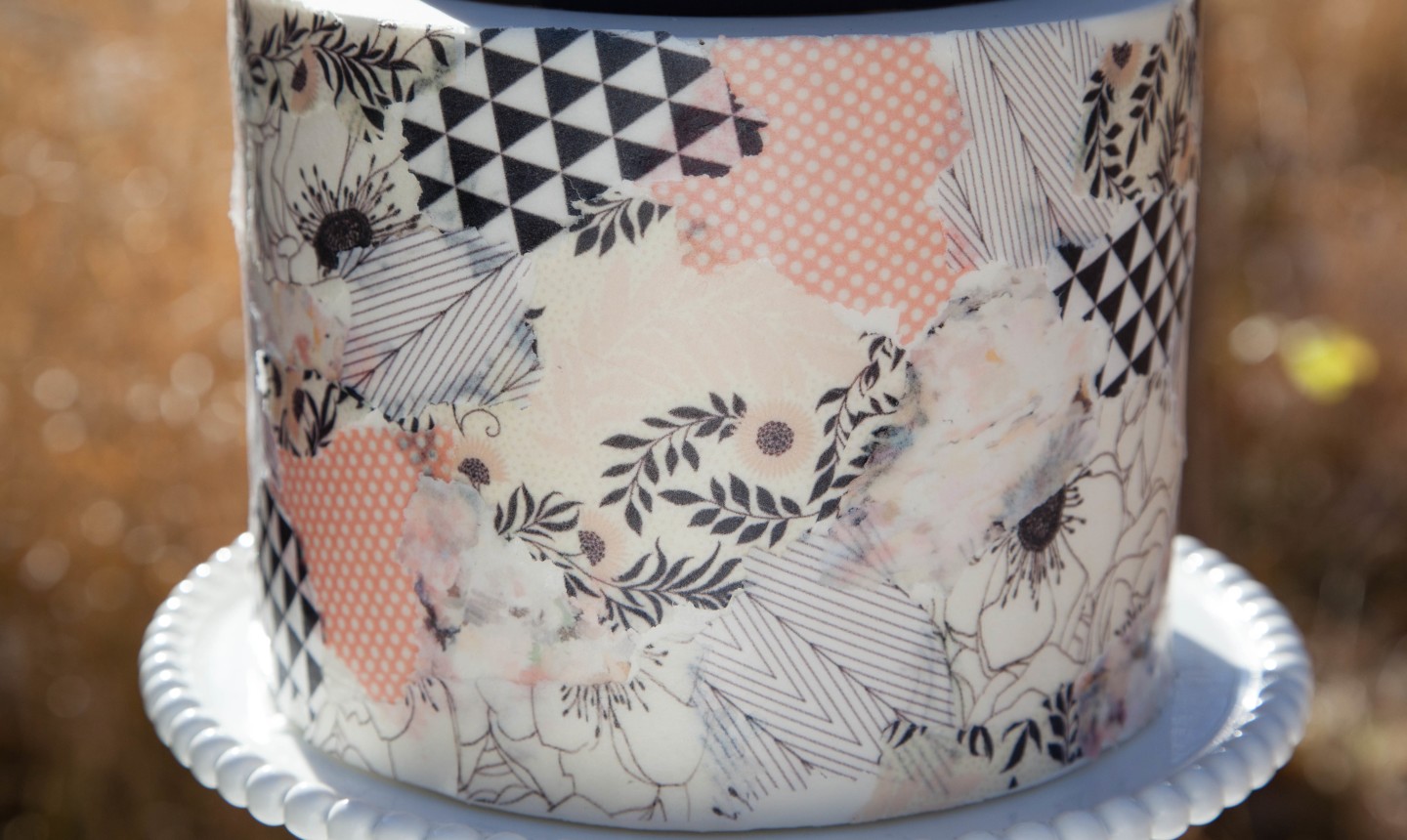 Want to turn your cake into a collage? The one above is made using printed sheets of wafer paper.
TRY IT
Welcome to your new wafer-y world!