If you've ever seen cakes decorated with wafer paper flowers, you know that this delicate medium is an impressive cake decorating tool. But what is wafer paper, also known as rice paper, exactly? And how do you use wafer paper to create beautiful cakes?
Here, we'll introduce you to wafer paper with a brief introduction to its properties, and then we'll illustrate it with several suggestions for how to utilize this fascinating and invaluable cake decorating tool.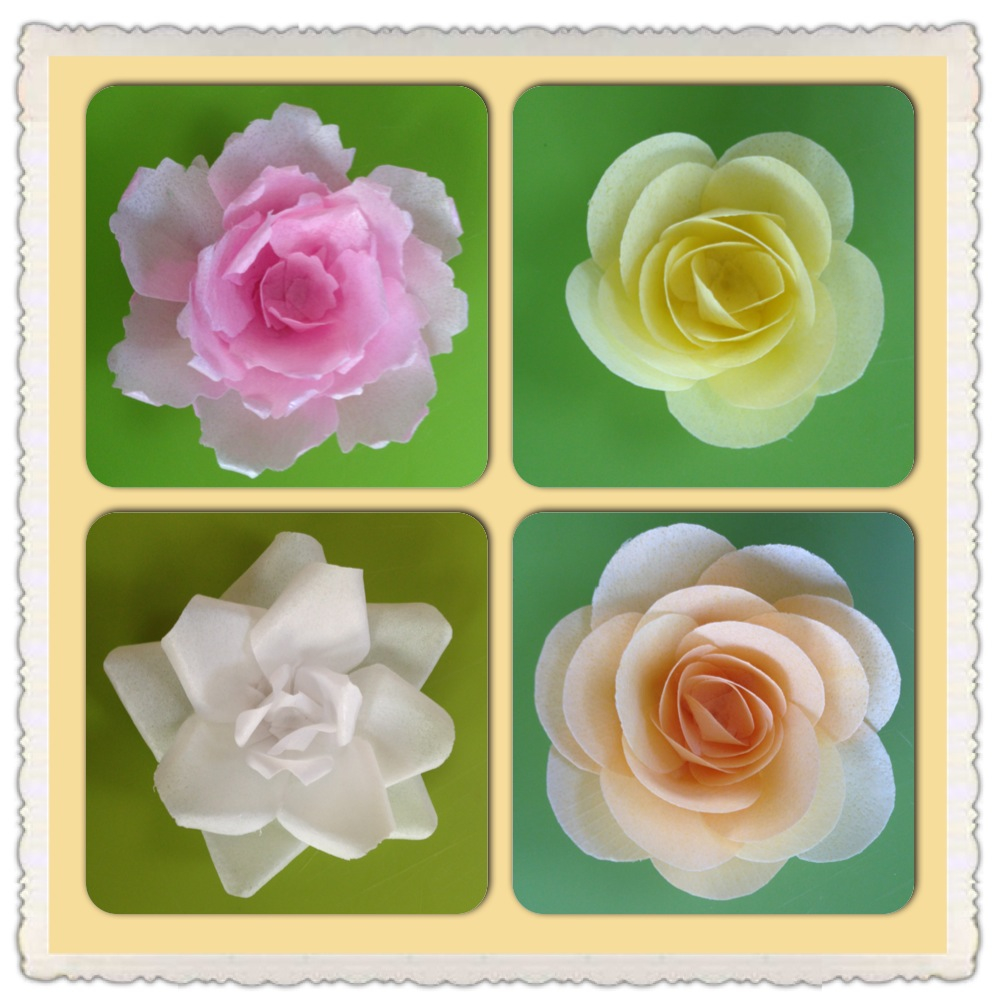 Rice paper flowers via BirgitL
What is wafer paper?
Wafer paper is, simply put, delicate sheets of edible paper, typically rice-based, which are safe for consumption, imparting little flavor to the cake. Wafer paper can be manipulated in a number of ways, making it a versatile medium in creating a number of different cake decorating designs.
You can master the art of wafer paper with the Craftsy class Delicate Wafer-Paper Cakes. Along with instructor Stevi Auble, an innovator of the technique and owner of Hey, There Cupcake, a boutique bakery in San Diego, you'll be taken on an edible art journey, and will discover the fanciful world of wafer paper, learning several methods of creating decorated cake elements
To inspire you, here's a brief review of some of the wonderful ways you can get creative and crafty with wafer paper.
1. Die cutting
Using decorative paper punches, you can create elegant cutout designs that can be applied to an entire tier for a stunning lattice effect.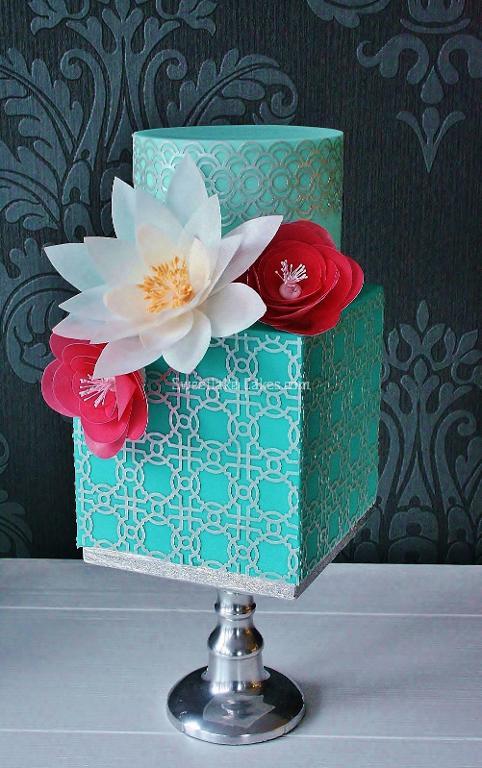 Wafer paper overlay cake via Tamataartje
The die-cut designs you choose can be simple or complex, and can be used as motifs or as an all-over covering. This cake features an overlay with a geometric design, which makes for a thoroughly modern wedding cake.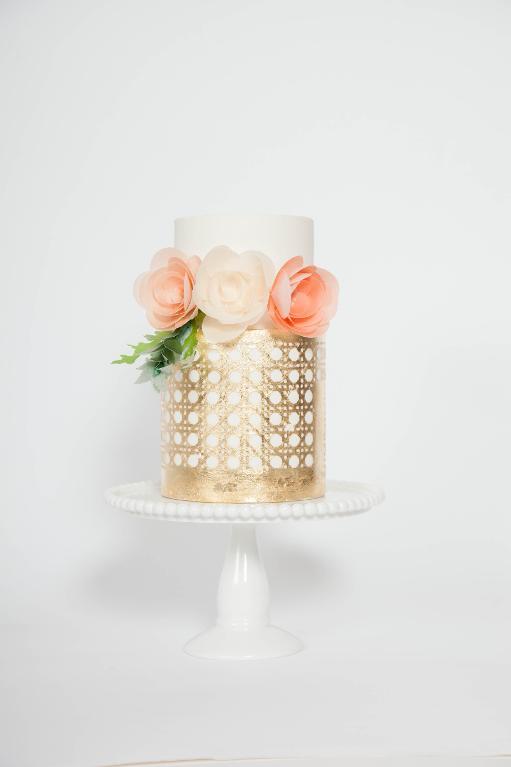 Metallic overlay cake via Stevi Auble
You can take the die-cut effect one step further by incorporating metallics. Layering gold leaf or silver leaf with wafer paper will help it hold its shape, and the finished product will absolutely dazzle.
2. Flowers and greenery
Use your wafer paper to create lovely bouquets of flowers and greenery.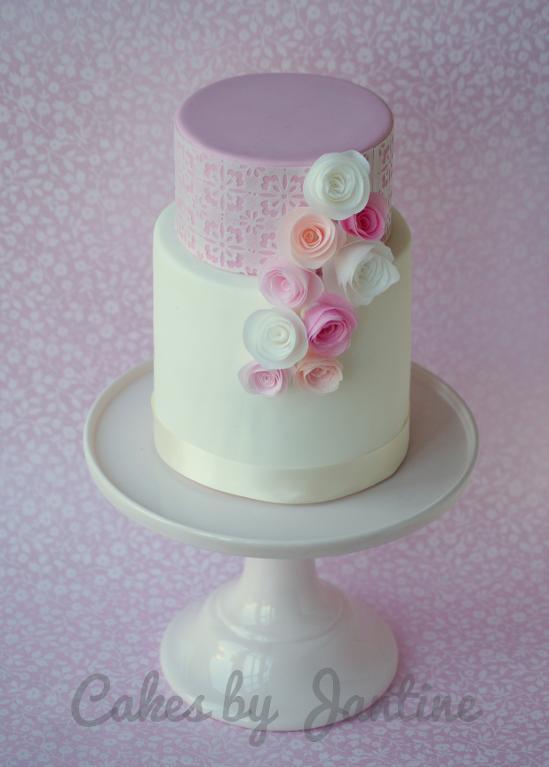 Rolled rose cake via Cakes by Jantine
Starting with a freehand cut strip of wafer paper, you can roll it just so to create exquisite blossoms of just about any size. Rolled roses look fantastic when placed in clusters on a finished cake.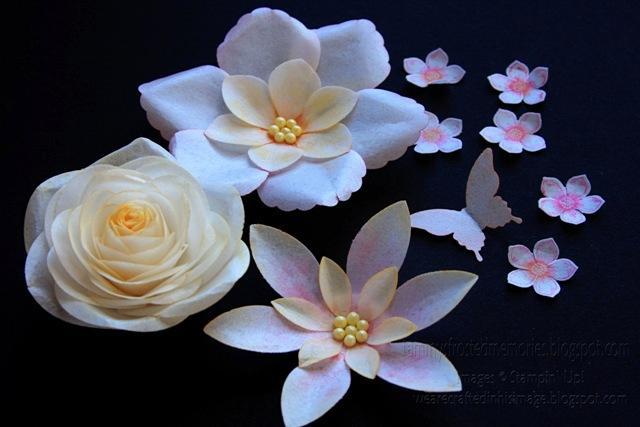 Rice paper flowers via TammyJapan
Why stop at roses? Using templates, you can also trace, cut, form and attach petals to create cheerful blossoms held together with piping gel. While you're at it, you can create complements, such as greenery or simple, dimensional butterfly cutouts.
3. Decoupage techniques
Turn your cake into a collage with decoupage techniques. In Delicate Wafer-Paper Cakes, instructor Stevi leads an in-depth discussion on how to mix and match patterns for use in decoupage and how to print colors and patterns onto your wafer paper. Then, she shows you how to attach the paper onto the cake for an enchanting effect.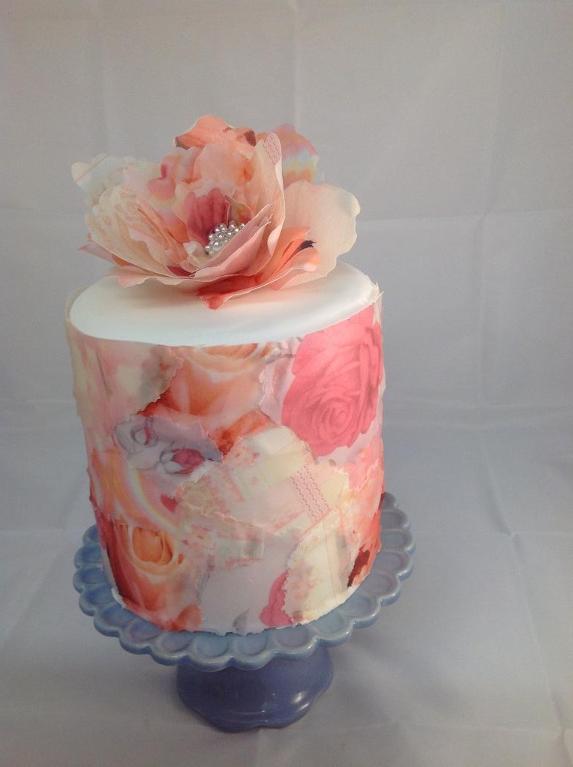 Decoupage cake via loopyscak2946481
Shabby-chic meets pretty in pink with this cake, made using printed sheets of wafer paper. As you can see, different methods of working with wafer paper can be combined — the decoupage look is carried over on the dimensional flowers on the top of the cake.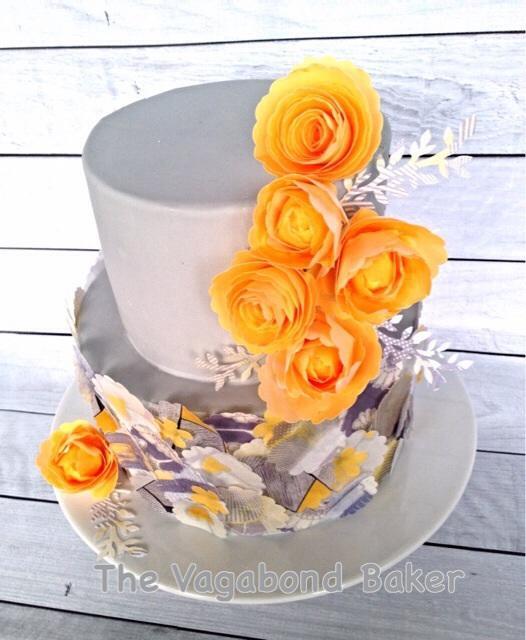 Wafer paper rose and collage cake via Vagabond Baker
Rolled roses are beautifully complemented by a decoupage bottom tier on this lovely cake, featuring a collage-style assemblage of printed motifs. Die-cut branches round out the effect, balancing the dimension with the flat aspects of the cake.
Do you have any tips for using wafer paper in cake decorating?