Do you have some Jelly Rolls or a bunch of strips put aside that you aren't sure just what to do with? Perhaps you are a new quilter looking for a simple and effective pattern to get started on. It sounds like you need a good strip quilt pattern! We looked at nine strip quilt patterns to bust your stash last week. Let's take a look at some more of those today.
What is a strip quilt?
Generally there are two different types. The first is exactly what it sounds like: longs strips of fabric sewn together into rows to create a quilt top. This is a great beginner project and the perfect way to use up those fabrics that have large scale prints or feature special panels/borders. Below, check out these five strip quilt patterns available right here on Bluprint! Be sure to click on the photo or the source underneath the link to view the pattern.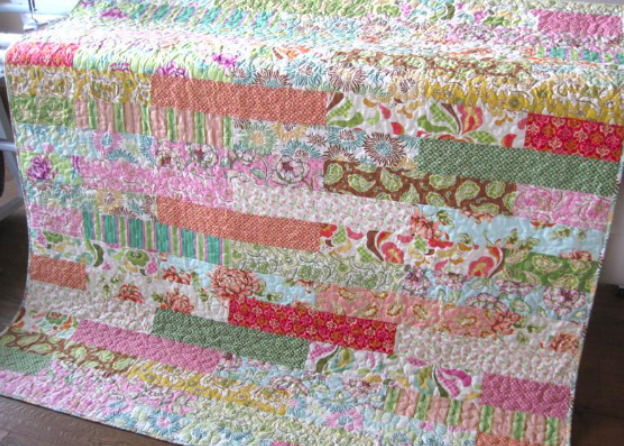 Photo via All Strips by Sunnyside Designs: Practice your straight line piecing and ¼" seam allowance while creating a simple strip quilt in a staggered layout.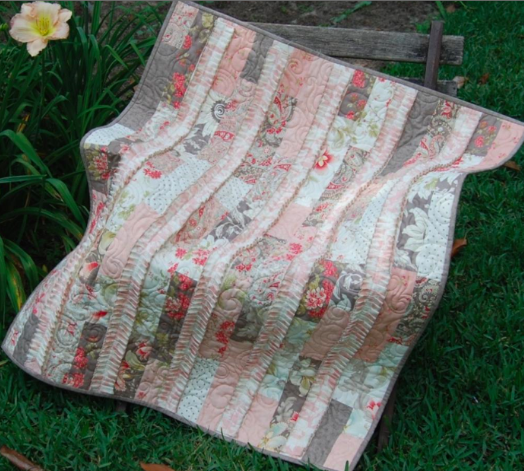 Photo via Ruffled baby quilt by Sunflower Quilts: Not only will you create a sweet little strip quilt, you will learn to create and add ruffles to add a beautiful, 3D effect.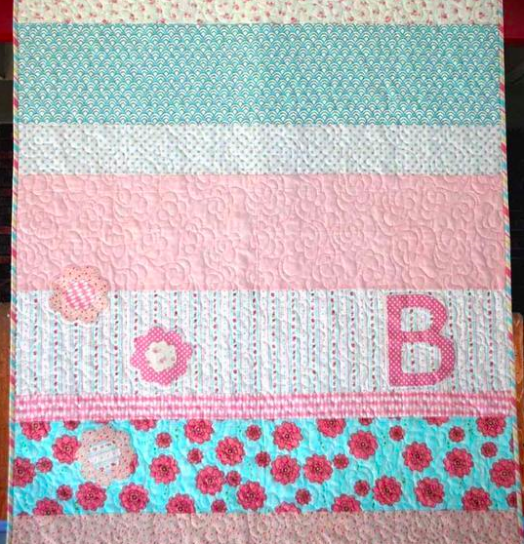 Photo via Beatrix Quilt by Pipers Girls: This sweet baby quilt features strips of varying widths and is a great way to learn beginner's appliqué! And good news – this is a FREE pattern!
The second version of strip quilts is quite different, it actually refers to a technique. Thinner strips of fabric are sewn together and then subcut into different sizes. These smaller pieces are then rearranged and sewn together into the new layout to create a quilt top. Strip quiit patterns tend to be a quick project since quite a bit of the cutting and piecing is done in these long strips. If each strip and piece was cut individually, it would take a lot more time. Are you interested in trying strip piecing? Here are a few eye-catching patterns! Be sure to click on the photo or the source underneath the link to view the pattern.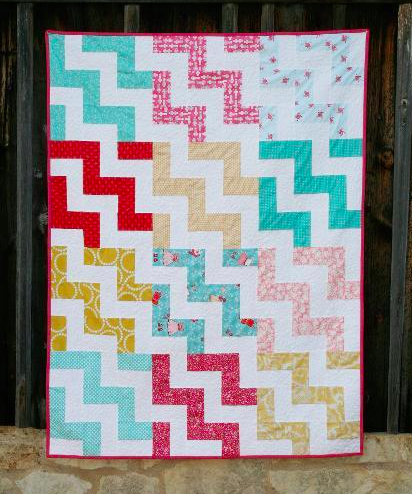 Photo via Up a Notch by Fresh Lemon Quilts: Graphic prints paired with a solid white background work together to create large stunning blocks that come together quickly.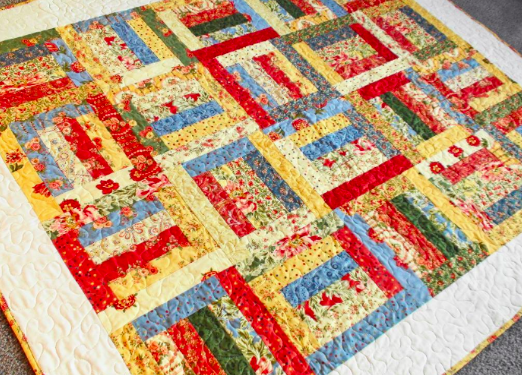 Photo via Strip Box quilt pattern by FrivolousNecessity: This quilt pattern was designed to make the most of a Jelly Roll strip pack. One Jelly Roll and a few yards of fabric makes a lap size quilt!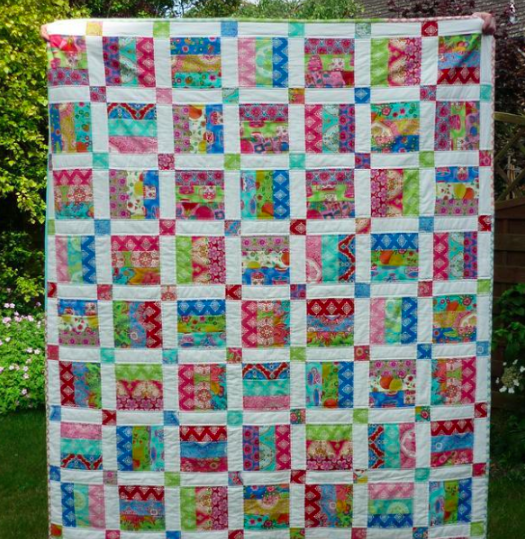 Photo via Jelly Roll quilt by Mack and Mabel: All you need here is one or two Jelly Rolls (depending on the size you are making) and some solid white fabric. The pattern is written with the beginner quilter in mind and includes step-by-step instructions and photos to guide you through all the stages of quilt making.
Interested in learning more about strip quilt patterns and techniques? Create sophisticated quilts with precuts in Magical Jelly Roll Quilts with Kimberly Einmo, and learn how to sew your leftover strips together to create fun projects in Strip Your Stash by Nancy Smith!