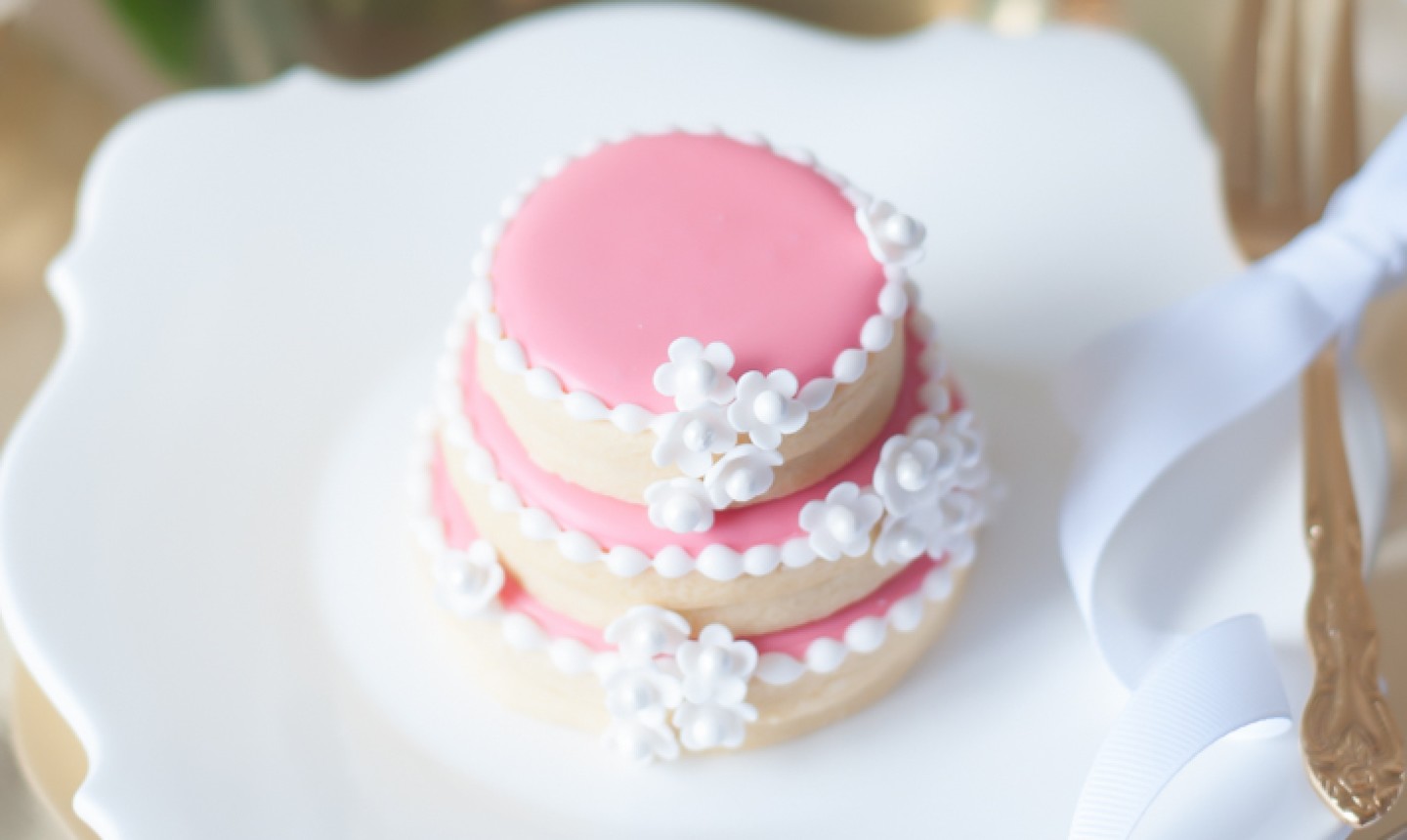 Instead of paper place cards at your wedding, picture greeting your guests with something a little sweeter — like mini tiered cakes made from sugar cookies. On top of being elegant, these goodies are simple to make en masse, so they're perfect for your big day or bridal shower.
Wedding Cake Sugar Cookies
Level: Easy
What You Need
Sugar cookies (get our recipe here)
Royal icing in piping and flooding consistencies (get our recipe here)
Fondant (buy it or make your own)
Circle cookie cutters in three sizes
Small blossom cutters
Edible sugar pearls
Piping bags
Boning tool
Small round piping tip
Fondant rolling pin
Foam pad
Toothpick
Instructions
1. Bake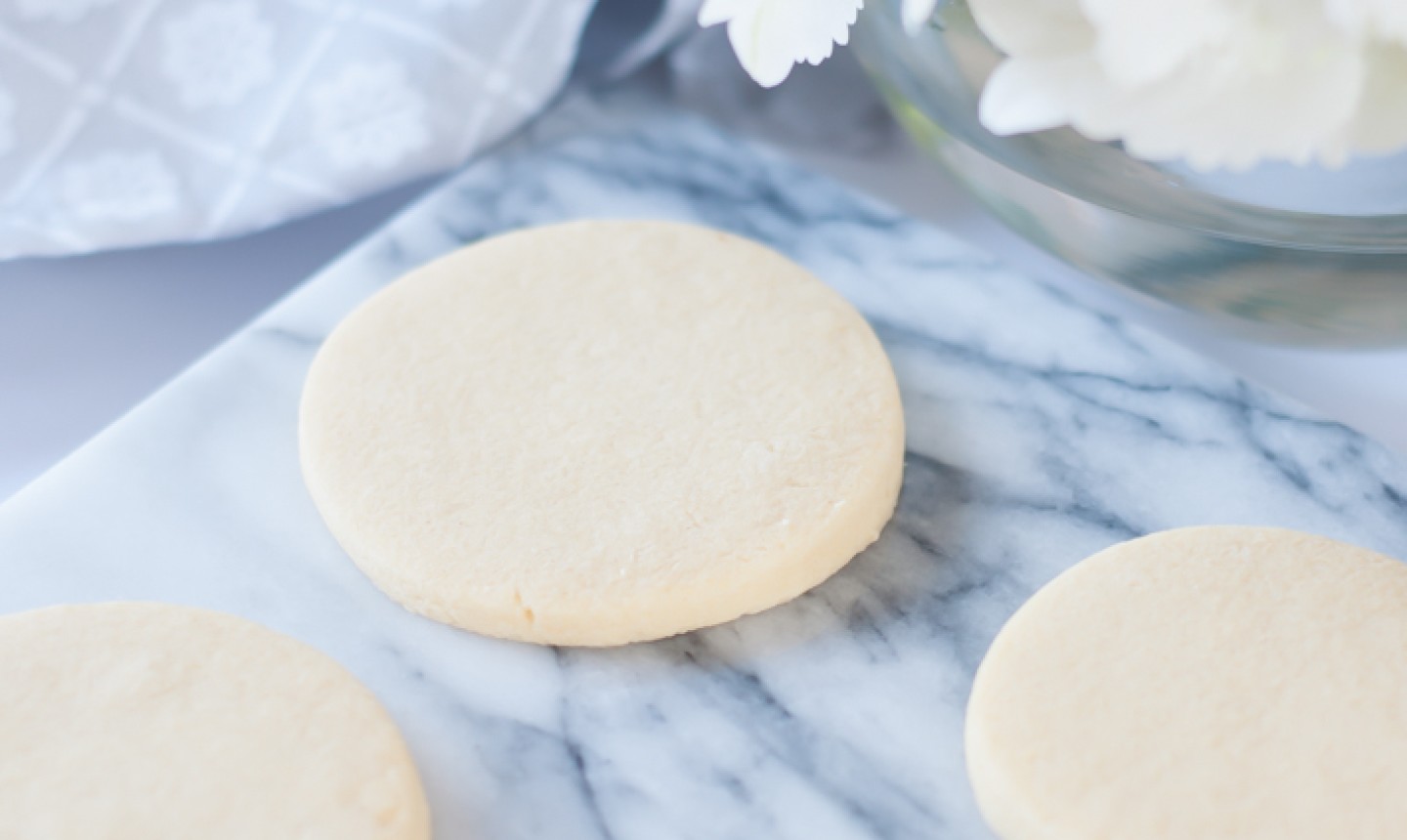 Mix your sugar cookie batter according to your recipe's instructions. Cut out circles using cutters in three ascending sizes. Each cake cookie is going to use six cookies, two in each size (large, medium and small). Bake and let them cool before moving on.
2. Mix Your Royal Icing
While your cookies cool, mix together your royal icing according to your recipe's instructions. You need to create both piping and flooding consistencies and color both batches pink.
3. Pipe the Outline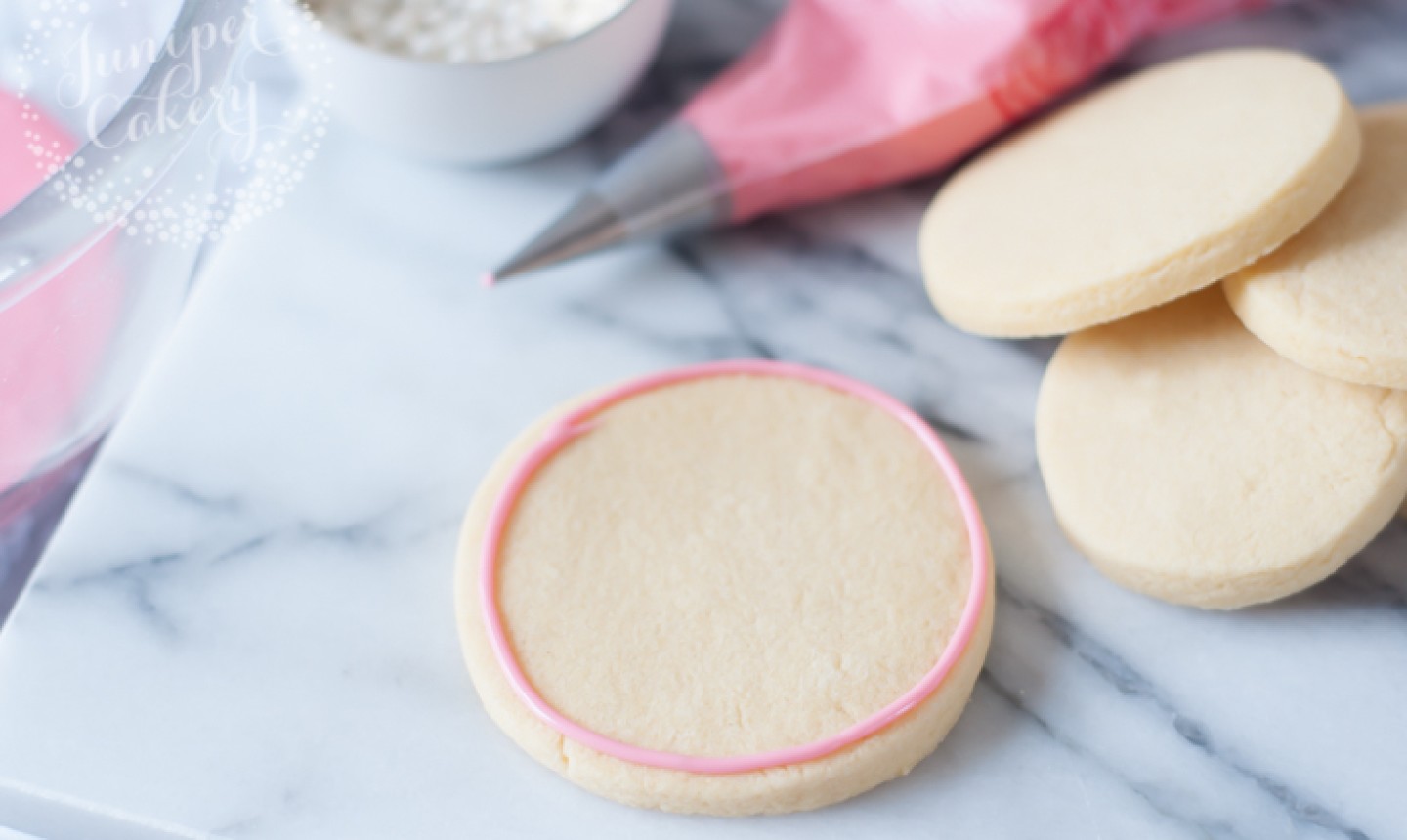 Spoon your piping consistency royal icing into a piping bag fitted with a small round tip.
Pro Tip: Make sure the piping tip is seamless. If it has a seam, your piping can be crooked.
Pipe the outline of your cookie by touching the tip to the surface, gently squeezing and lifting while moving around the perimeter. Although you're using six cookies per design, you only need to ice one large, one medium and one small cookie for each cake.
4. Flood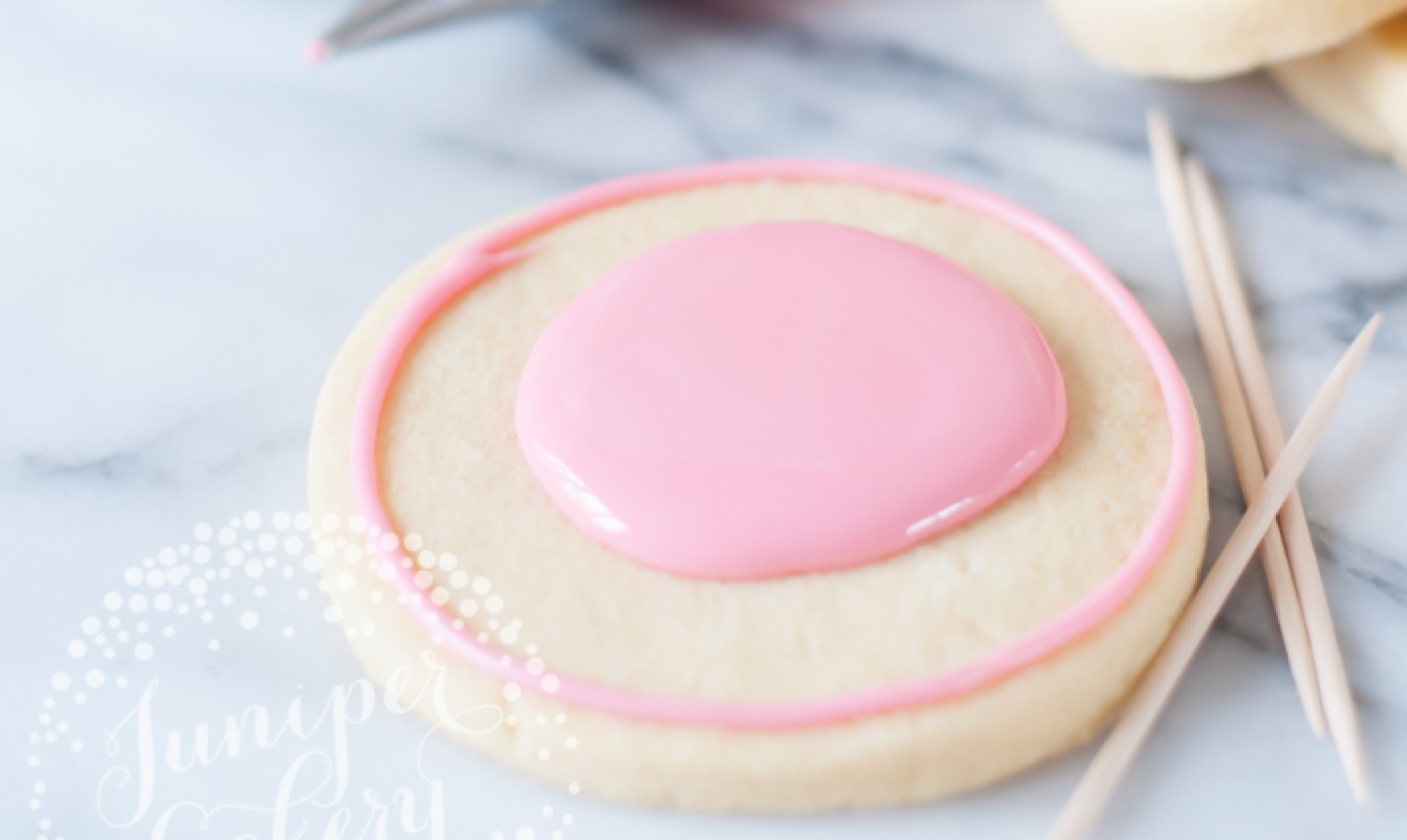 To give your cookies a seamless look, flood each one immediately after you pipe the outline. Do this by filling the center with the flooding consistency icing and spreading it across the cookie with a toothpick.
Repeat steps 3 and 4 for each cookie until half of your batch is iced. Leave them to set for 6-24 hours, until they're completely dry (the time depends on your climate's humidity).
5. Stack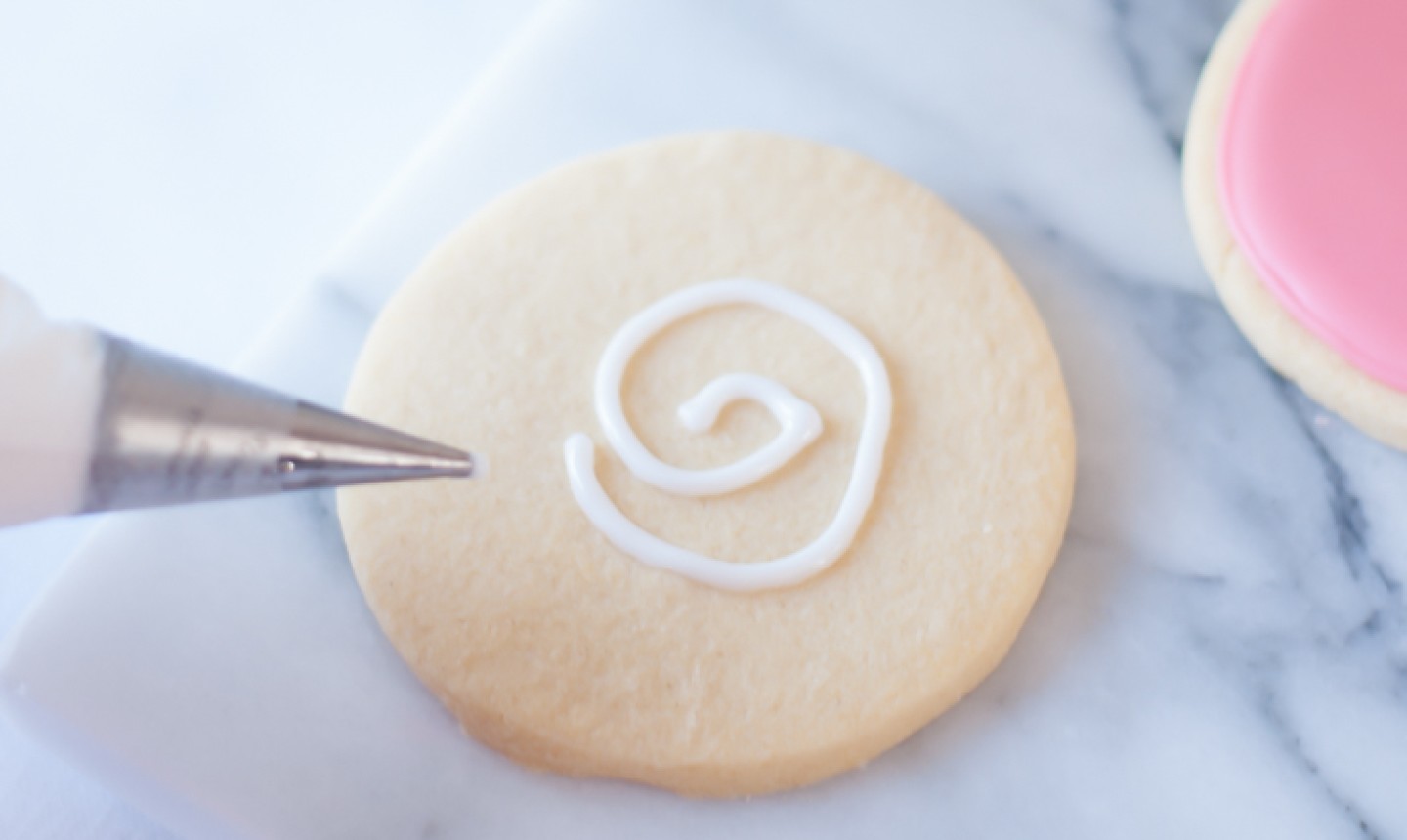 Pipe royal icing into the center of a plain large cookie. Place an iced large cookie on top of it (iced side up).
Good to Know: The color of your icing doesn't matter here — you can use extra pink icing if you have some, or whip up a new batch without color.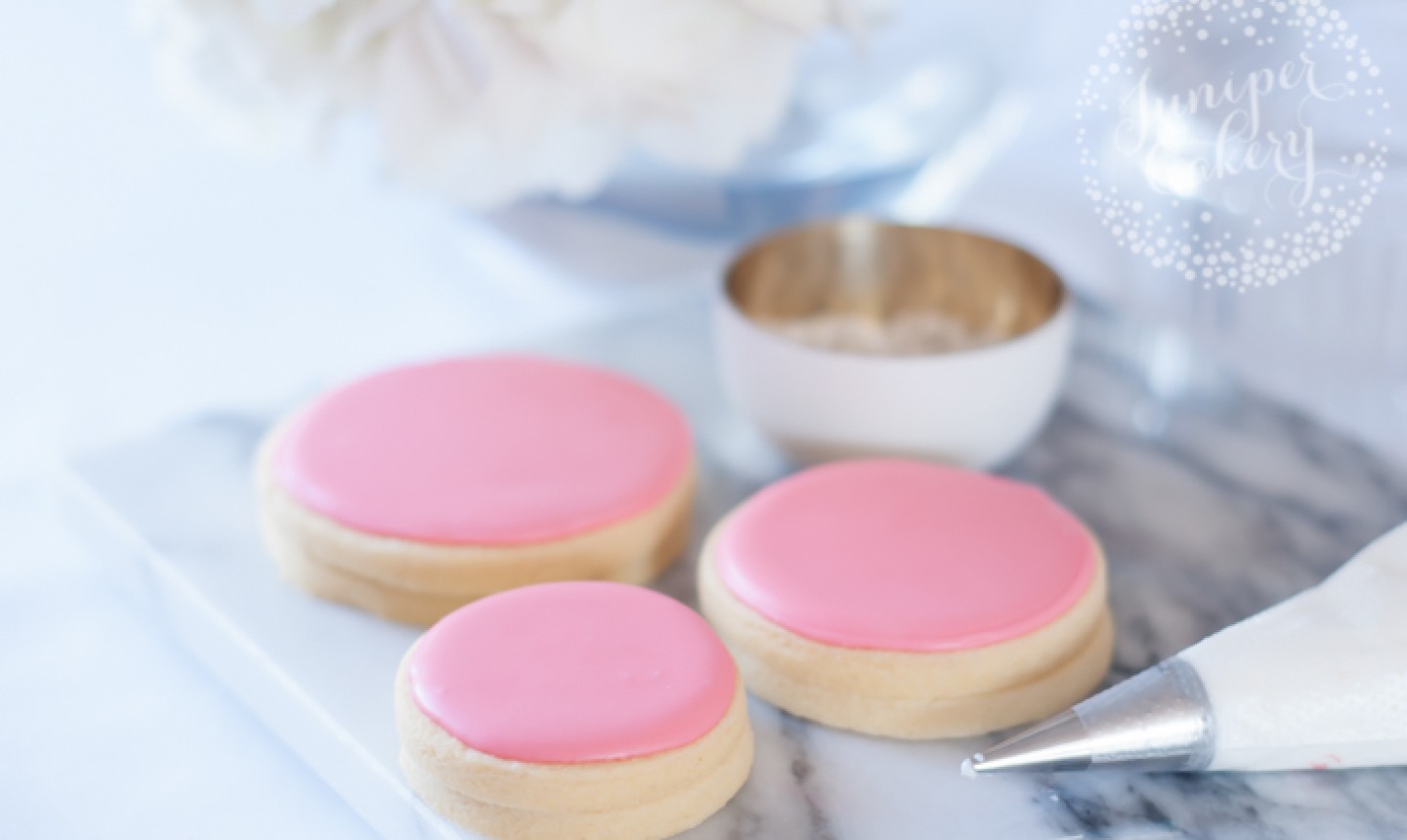 Repeat this step until all large, small and medium cookies are stacked in pairs. Leave them to set.
6. Assemble the Tiers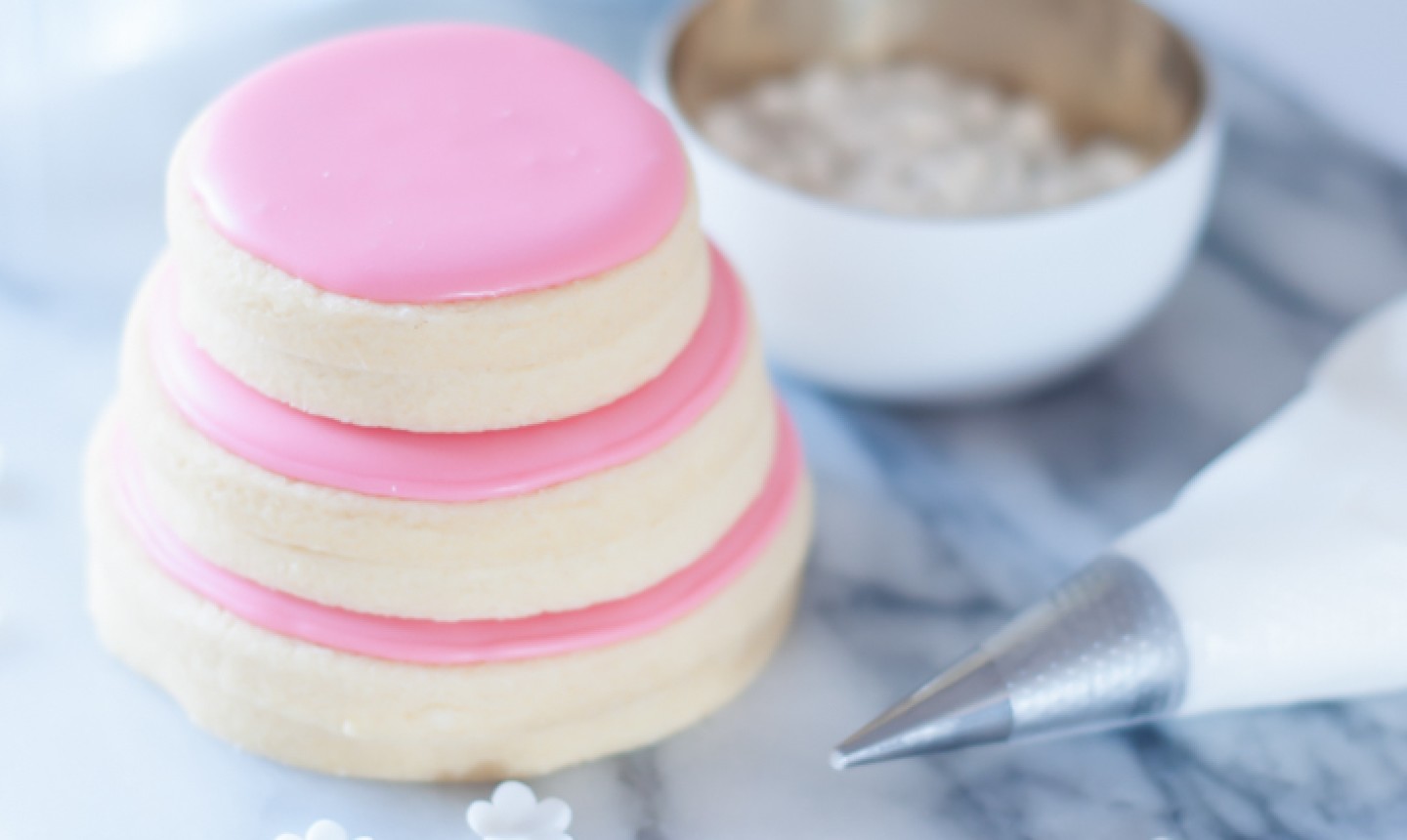 When your cookies are dried together, stack the tiers from large to small, as shown in the image above. Just like in step 5, use a swirl of royal icing to fuse the layers together.
7. Decorate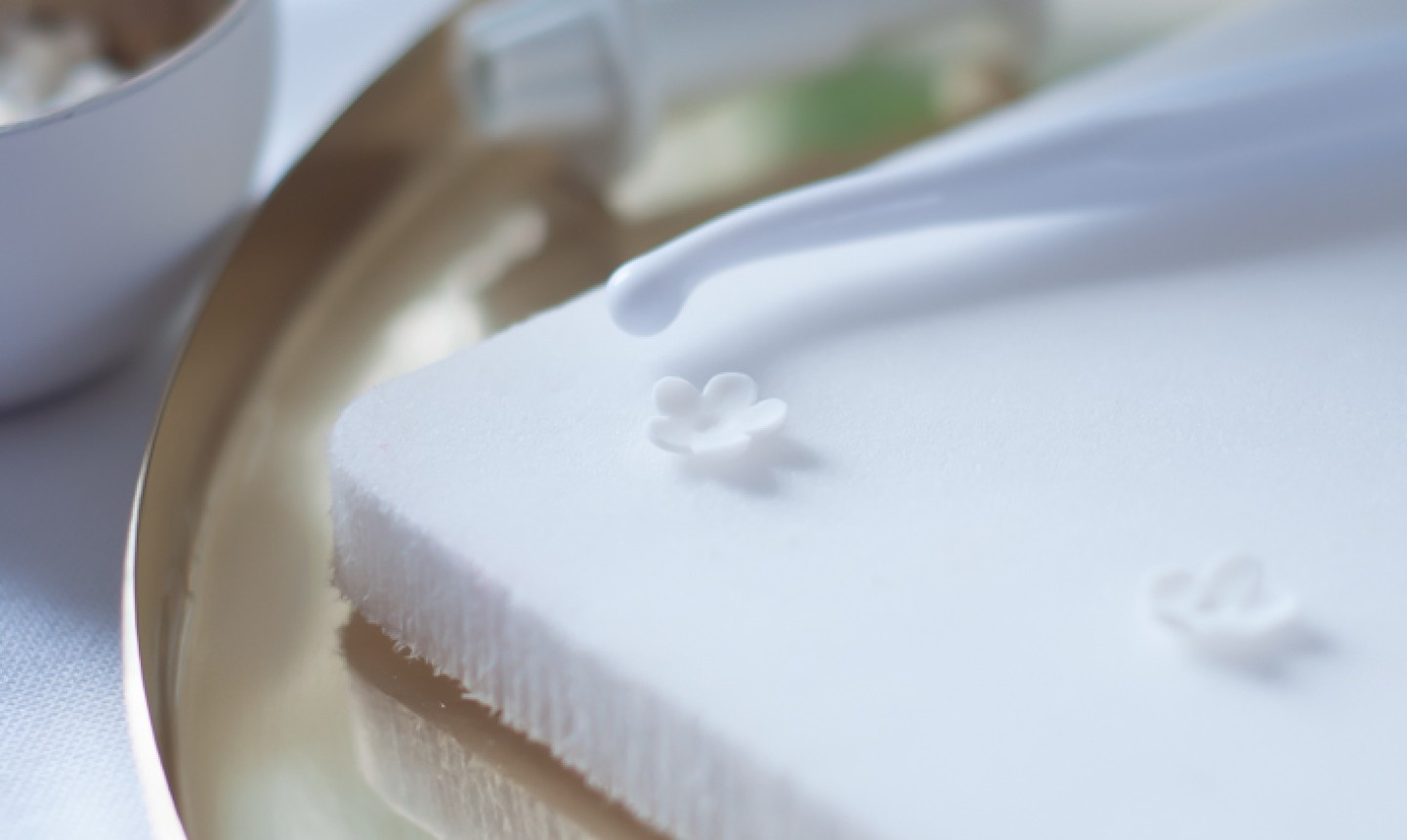 Decorate your cake cookies any way you want! We recommend piping white borders around each tier, but you can also add detail with edible sugar pearls or sprinkles.
If you want to add tiny floral blooms, roll out white fondant and cut out the flowers with a blossom cutter. Shape each petal with a boning tool and foam pad, then attach the flower to your cookies with a small dab of royal icing. Place a sugar pearl in the center.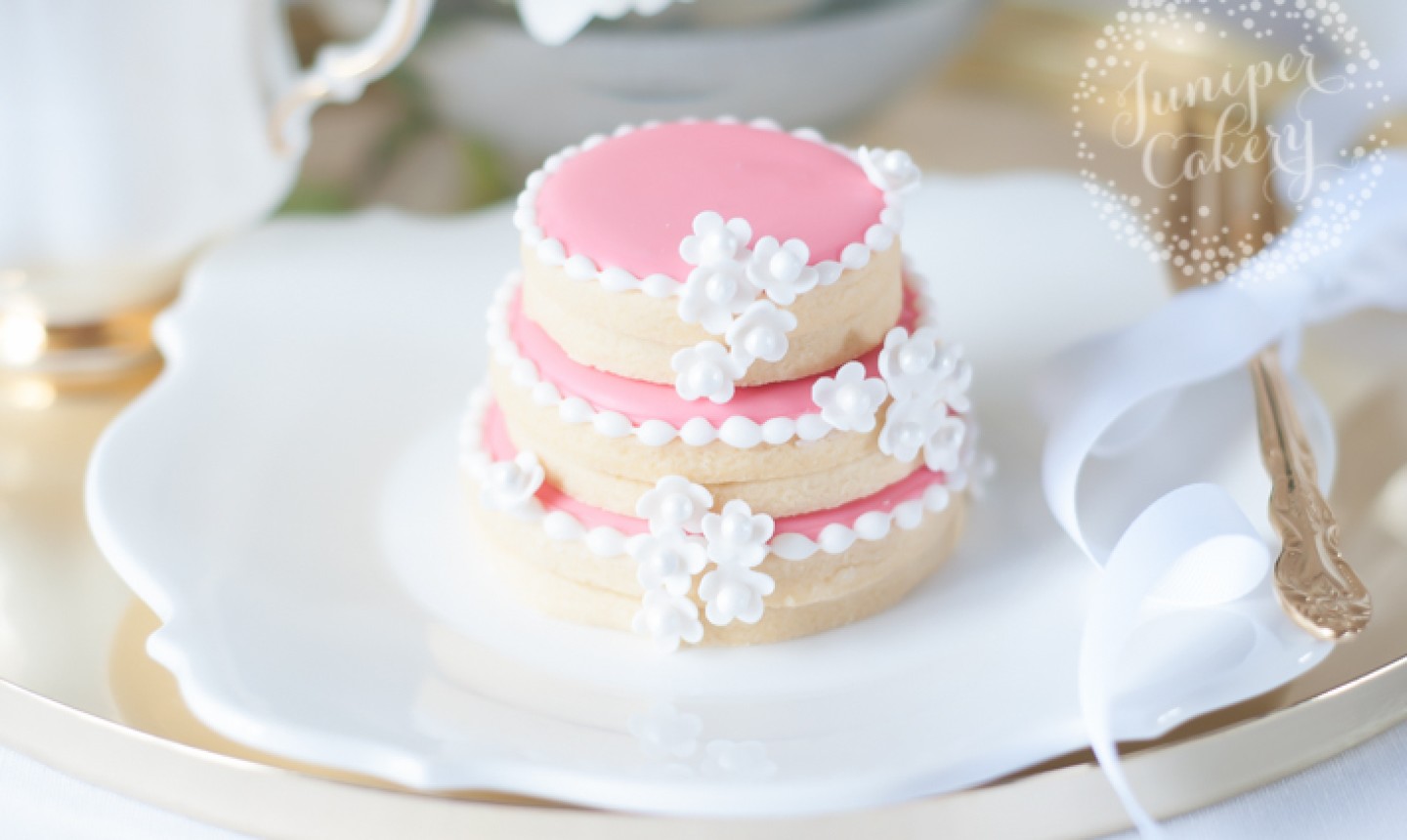 Allow everything to dry, then you're ready to serve!