Combining a series of coordinating blocks into one quilt top is a fun way to add some variety into your quilting routine! Sampler quilt patterns combine techniques like patchwork, paper piecing and appliqué to bring your a quilt top that will engage you in learning new techniques while you have a great time using up your fabric stash.
Let's take a look at some fabulous sampler quilt patterns.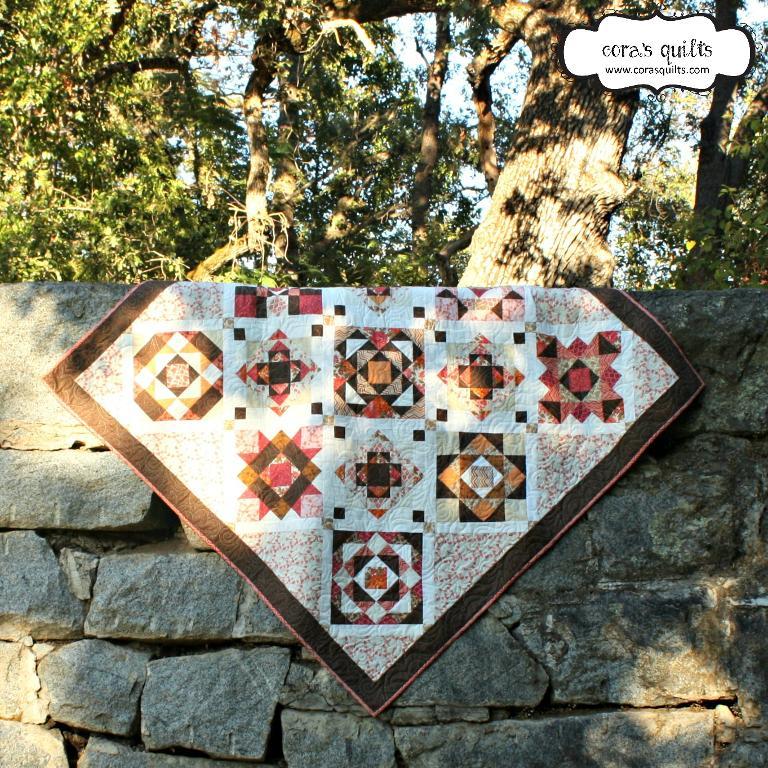 Photo via Cora's Quilts
Spring Sampler
Featuring flying geese and square-in-square block tutorials, the Spring Sampler quilt pattern can be made into a 9-block wall hanging or a 13-block lap quilt. As a bonus, a coloring diagram and fabric tips will help you plan your color palette.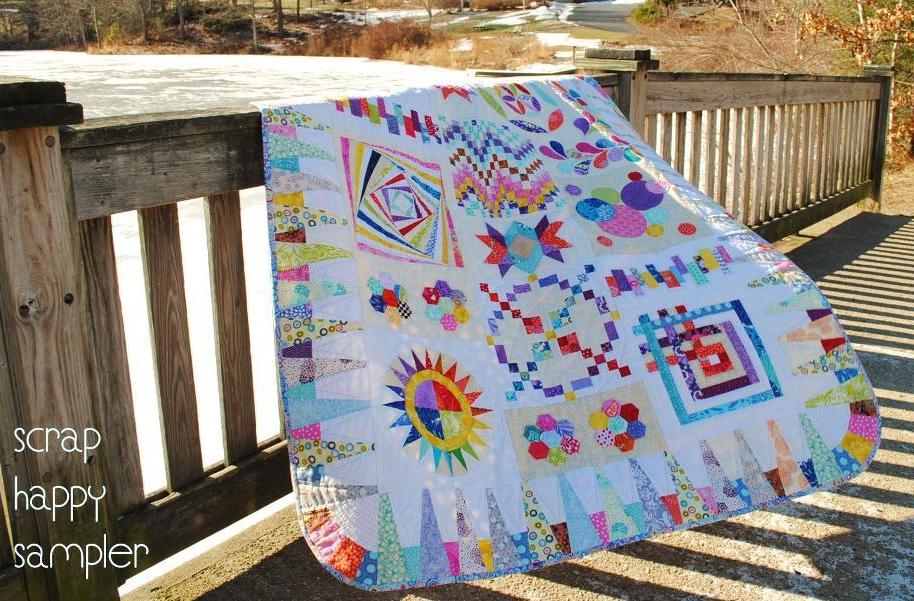 Photo via RebeccaMaeDesigns
Scrap Happy
Some sampler quilts are made of blocks with different sizes. This can make a sampler quilt top look more improvisational, although it is planned! Learn how to use up your scraps to make rainbow-colored blocks like the Scrappy Lone Star and Hexagon Flowers, also brushing up on your bargello and appliqué. This sampler can be completed all at once, or as a monthly challenge.
Photo via Summer Sampler Series
Summer Sampler
Did you follow along with the popular online quilt-along hosted by bloggers Katie Blakesley, Faith Jones and Lee Heinrich? In case you missed it, the Summer Sampler quilt series has been compiled into an 86-page PDF booklet. Learn paper piecing and learn options to finish your sampler quilt top! Among other skills, you'll learn bias piecing, patchwork with equilateral triangles and diamonds and string piecing.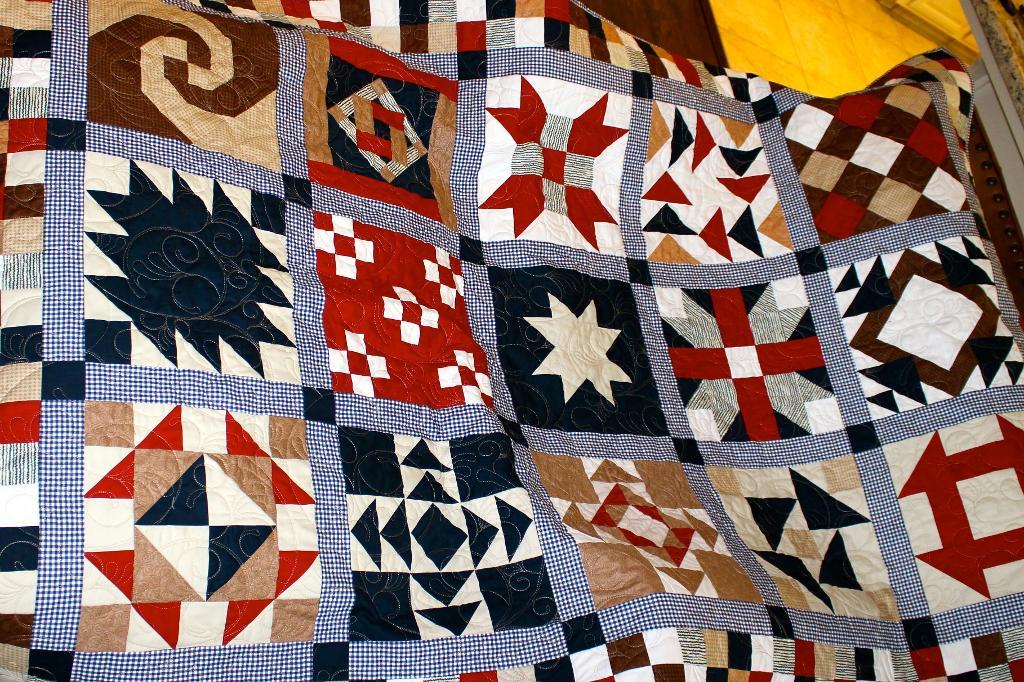 Photo via QuiltFOX
15 Blocks
If you are a visual learner, you'll love this sampler quilt with 15 blocks. The pattern includes access to three video piecing tutorials, rotary cutting charts and a piecing guide for each block. The blocks look sophisticated in solid or near-solid fabrics.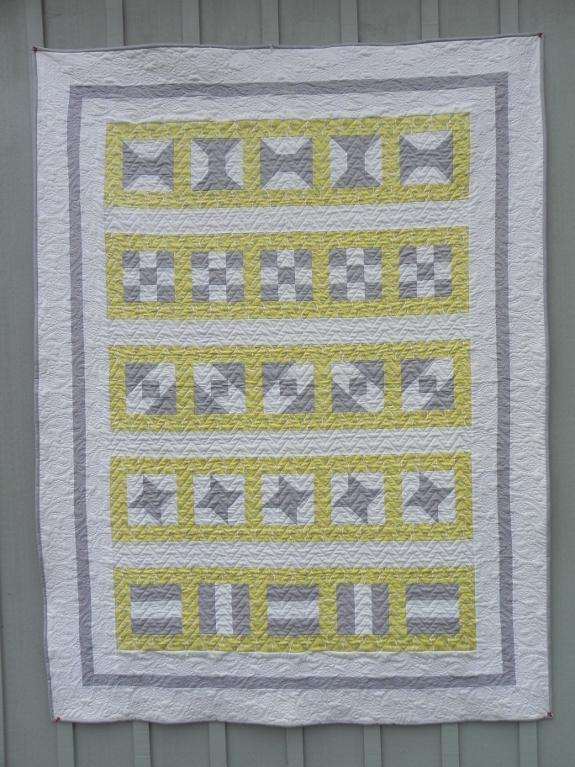 Photo via Midcoast Cottage Design
Sampling
If you love the simplicity of a nine-patch block, you'll love the Sampling quilt which features rows of nine patch and coordinating blocks. The quilt finishes at 59″ x 79″, but is easy to modify to make a quilt of any size.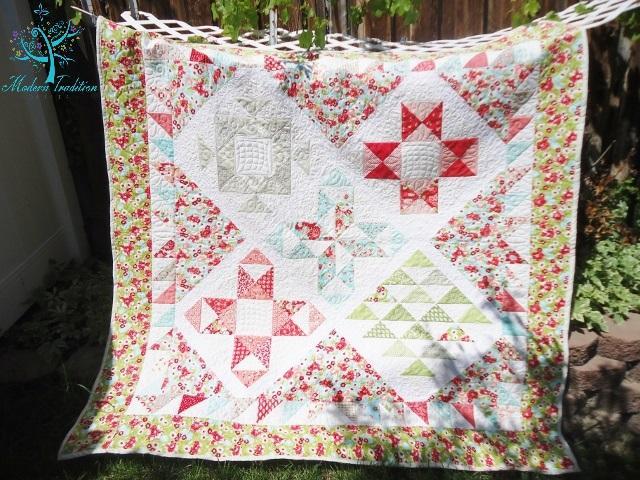 Photo via Modern Tradition Quilts
Charm Squares
Whip through this sampler quilt pattern by using your favorite pre-cut 5″ squares. This charm pack pattern combines five large blocks set on point, surrounded by half-diamonds and a sawtooth border for a festive finish.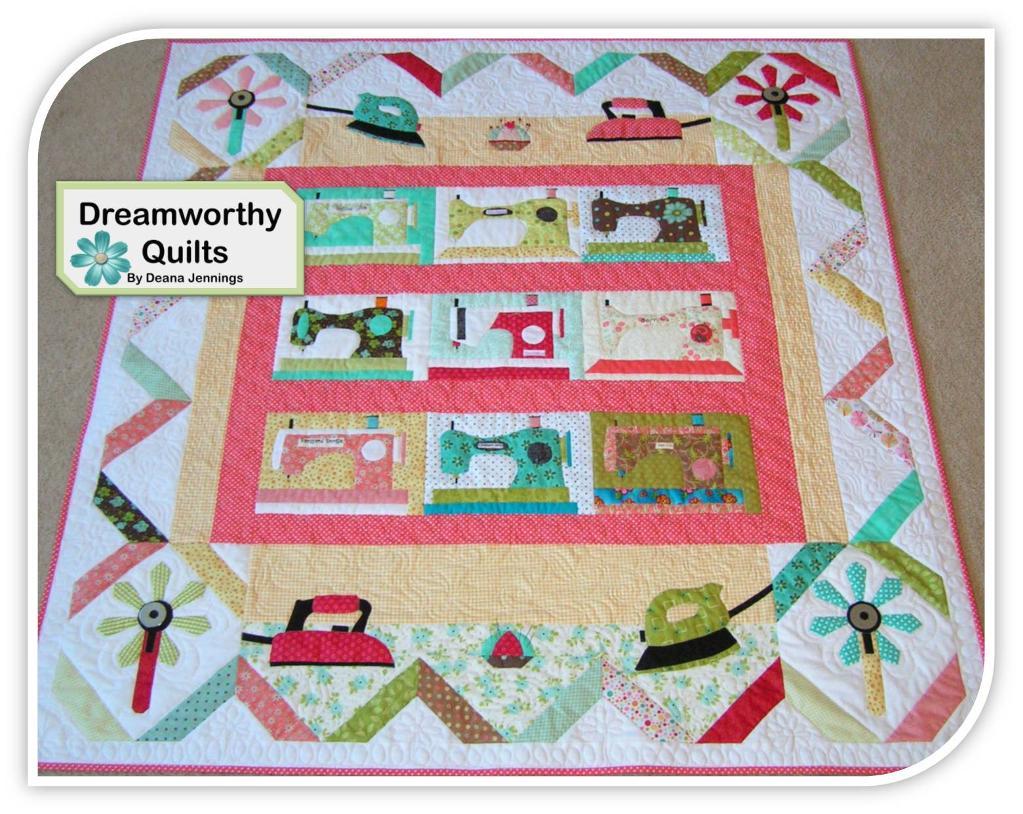 Photo via Dreamworthy Quilts
Sewing Room Delight
Are you sew excited to get started on your next sampler quilt? Quilters can appreciate the love that goes into making a quilt from sewing machines, rotary cutters, and irons. Use appliqué, embroidery, and patchwork to make this detailed and special sampler quilt!