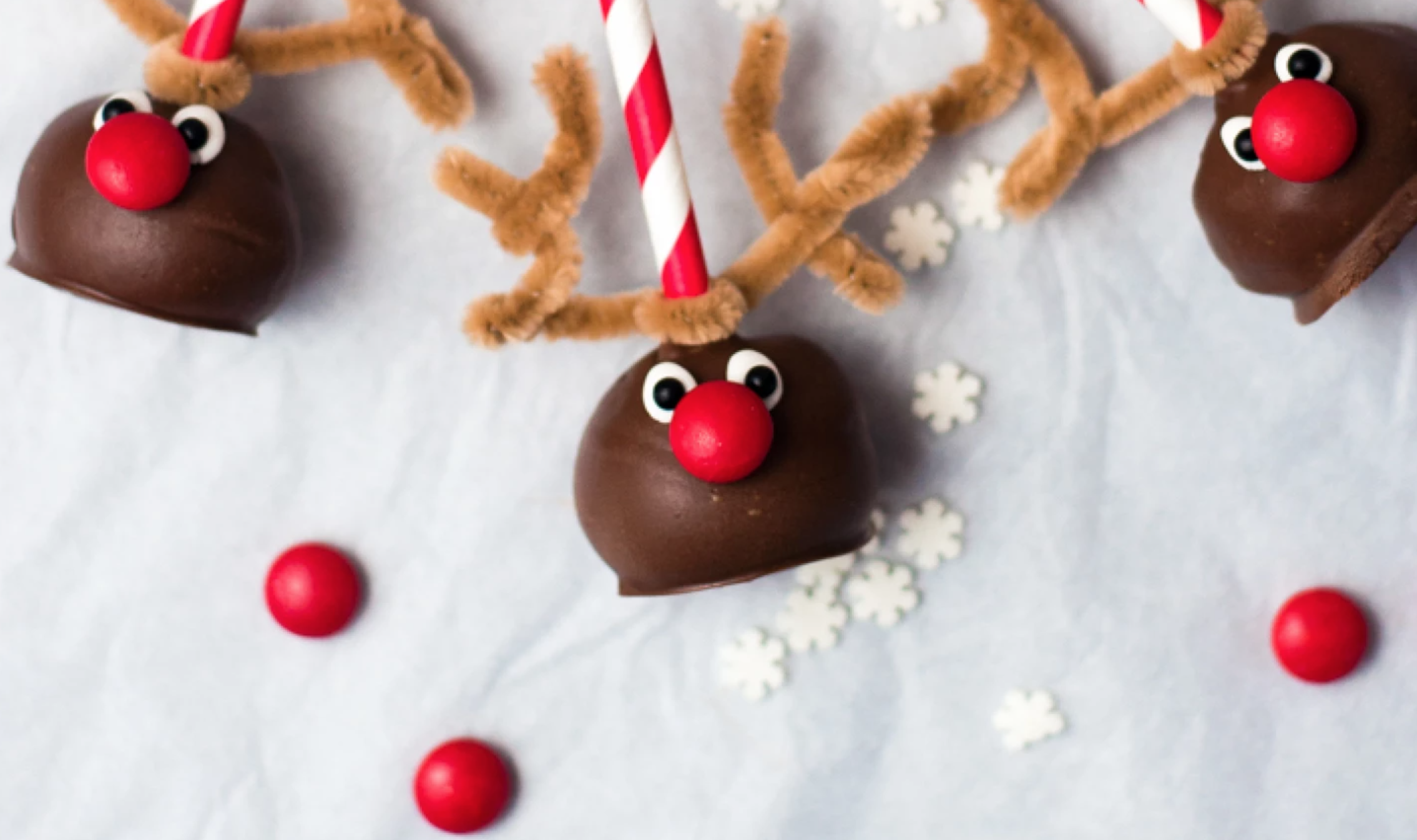 Rudolph's rosy red nose shines even brighter when he's all done up in cake-pop form. These crafty cuties are great for a Christmas party dessert table, wrapped up as favors, or even used as place card holders (just nestle a name card in the antlers).
Reindeer Cake Pops
Level: Easy
What You Need
Your go-to cake pop recipe, coated in brown or chocolate candy melts (Check out our class Party-Perfect Cake Pops for a recipe and dipping how-to!)
Red chocolate candies or red jelly beans
Cocktail stick
Food safe paintbrush
Ivory or tan pipe cleaners for the antlers
White fondant (buy it or make your own)
Black sugar pearls
Instructions
1. Get Nosy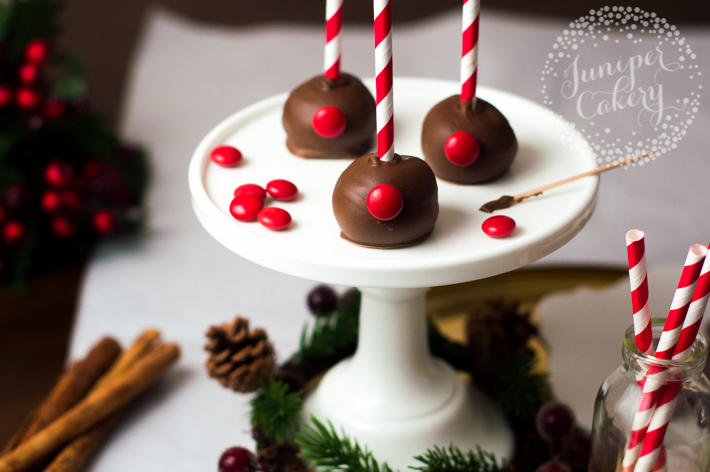 Attach the red nose with a small dab of melted chocolate, holding it in place for about a minute to make sure it stays put!
2. Add the Eyes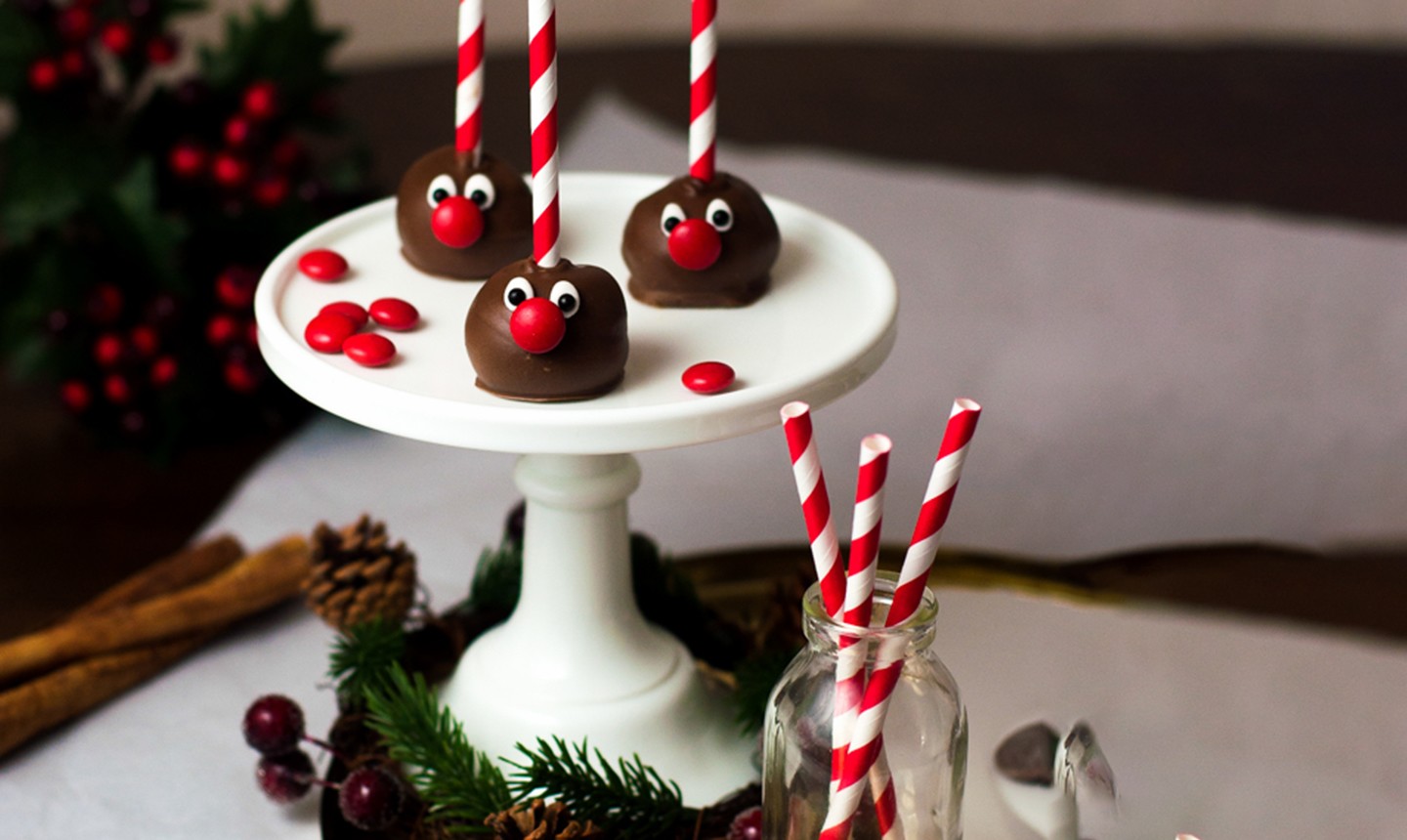 Flatten two small balls of fondant into discs, then attach black pearls with edible glue. Stick them above the nose with some melted chocolate! (You can also use pre-made eye decorations here, if you want to save a couple steps.)
3. Shape the Antlers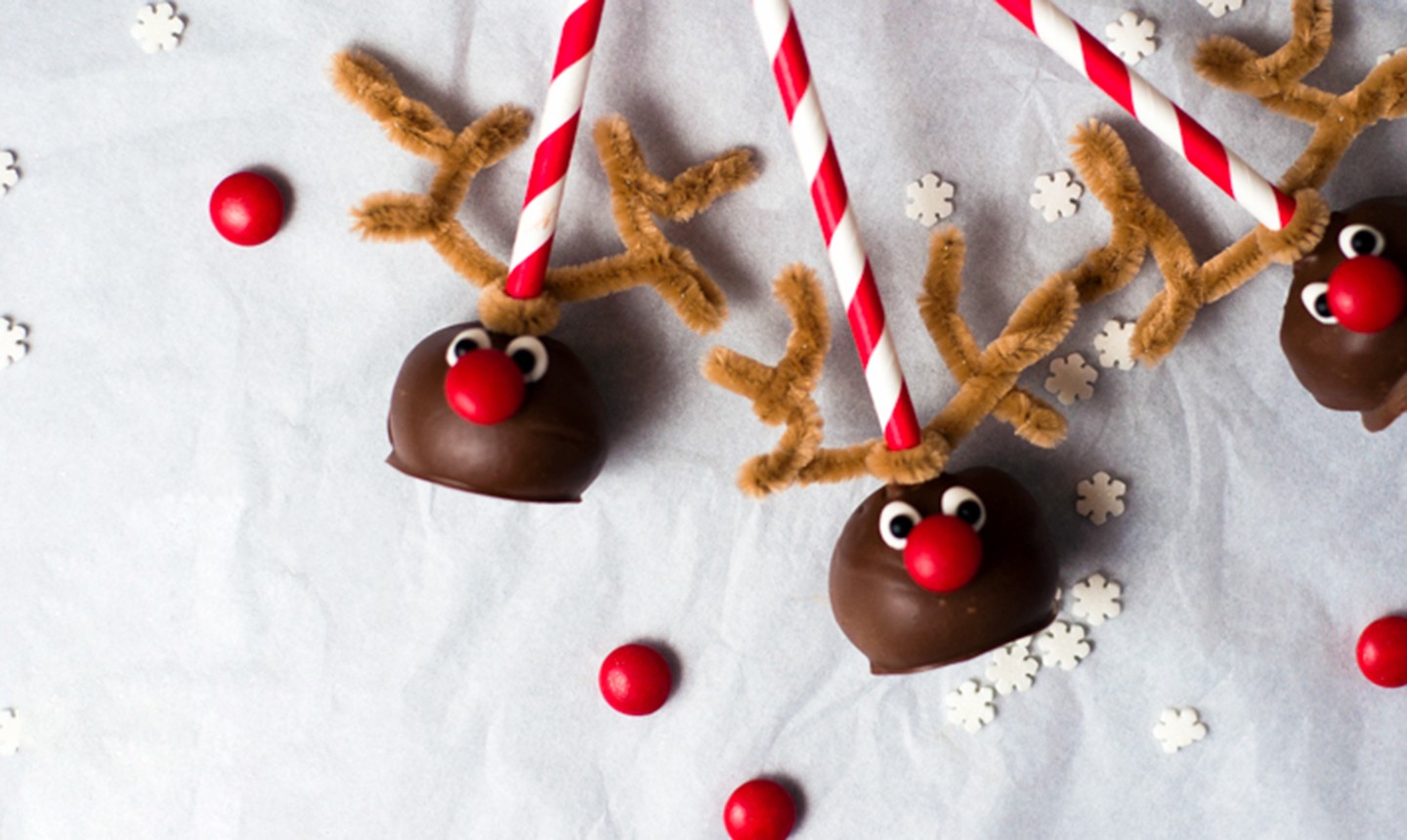 Twist pipe cleaners around the cake pop stick, then bend each end into the shape of an antler.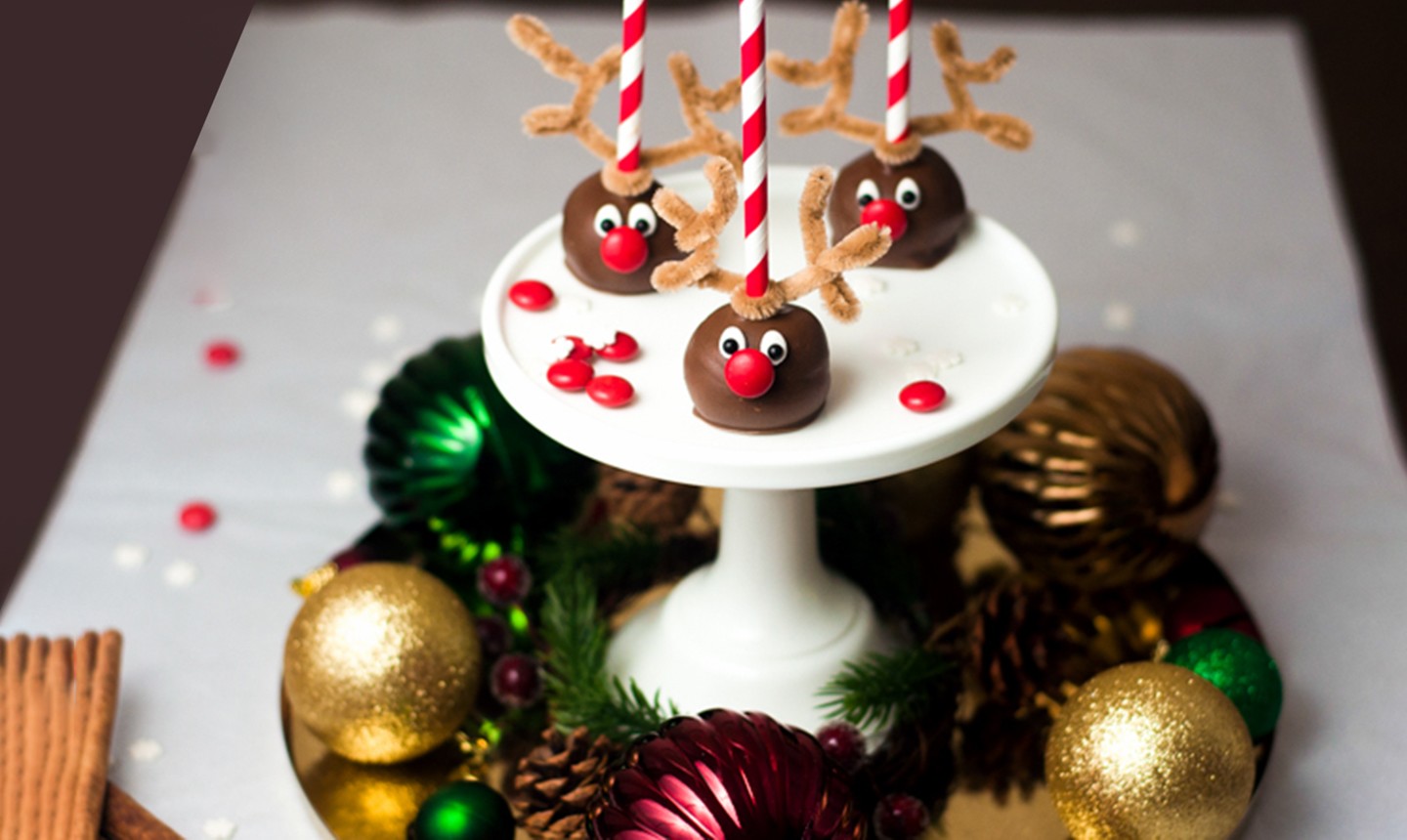 Done and done!