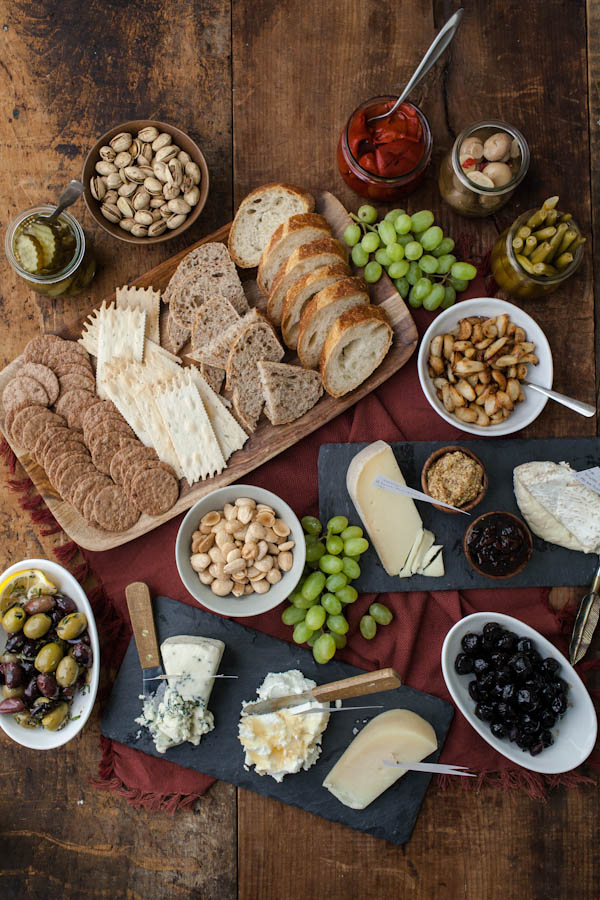 Serve up delicious snacks for guests to indulge in before the big meal! These starters are categorized by level of preparation required, so if you're looking for a five minute starter, start at the top of the list.
1. Cheese Platter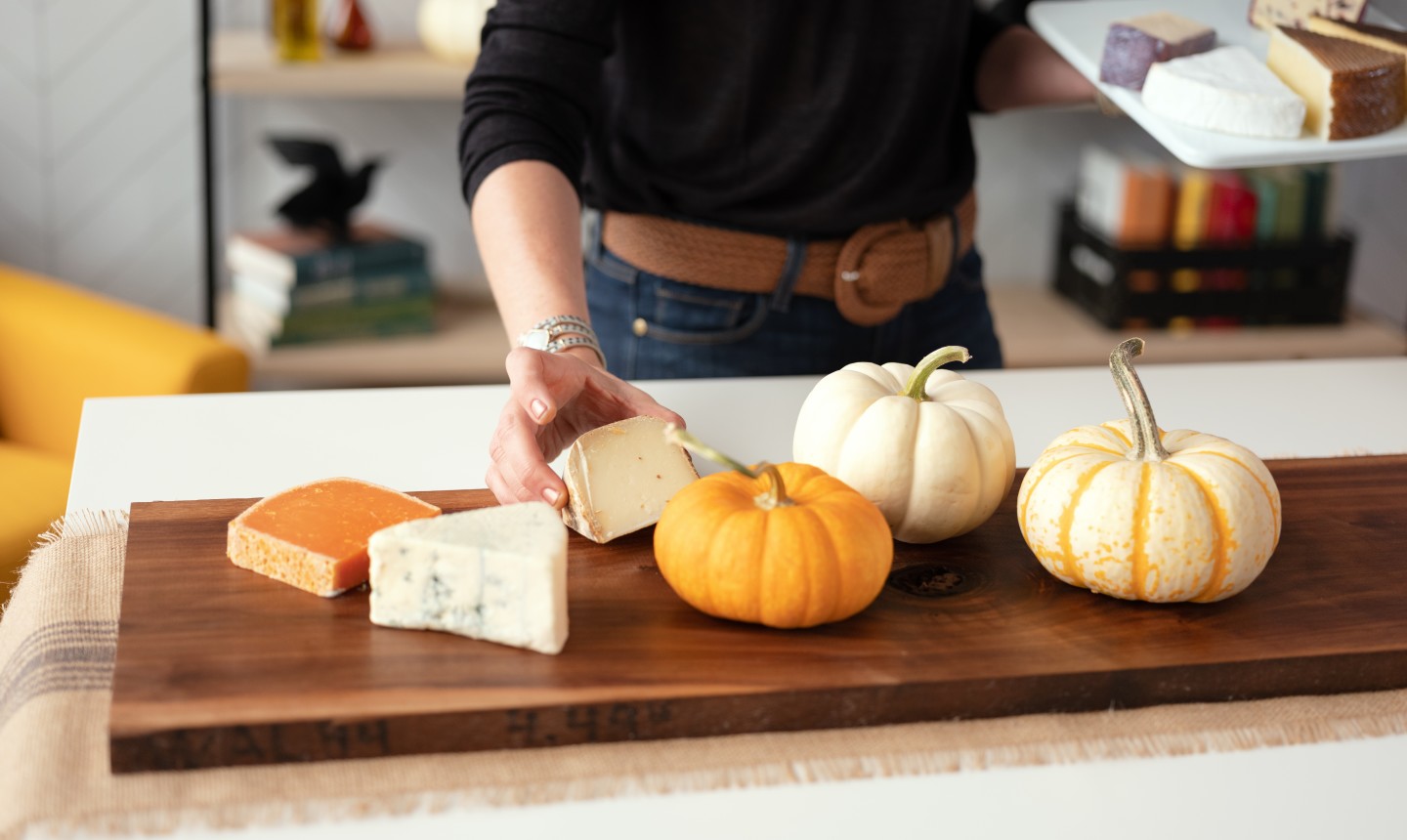 When it comes to appetizers, sometimes easier is better. And that's just what you get with a cheese platter — all you need are crackers, cheeses, spreads and fruits. The best part: this platter requires very little preparation and can be made to feed small or large crowds.
MAKE IT
2. Antipasto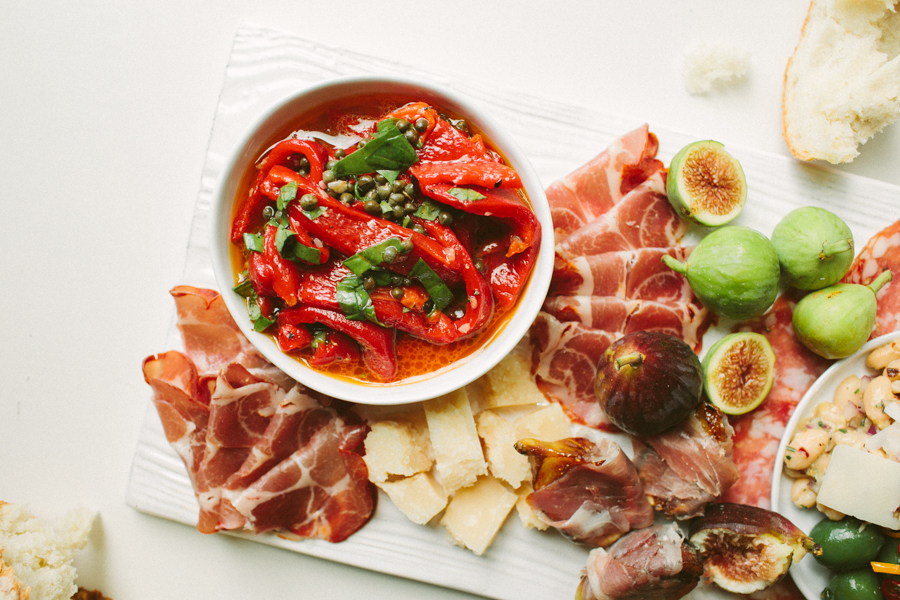 Another platter that is easily prepared and arranged with very little time is antipasto. Literally translated as "before the meal," this is a go-to for fans of savory foods including thinly sliced and ruffled cured meats, hard cheeses such as Parmesan or pecorino, artichoke hearts, roasted peppers, olives and pickled vegetables.
3. Hummus and Pita Chips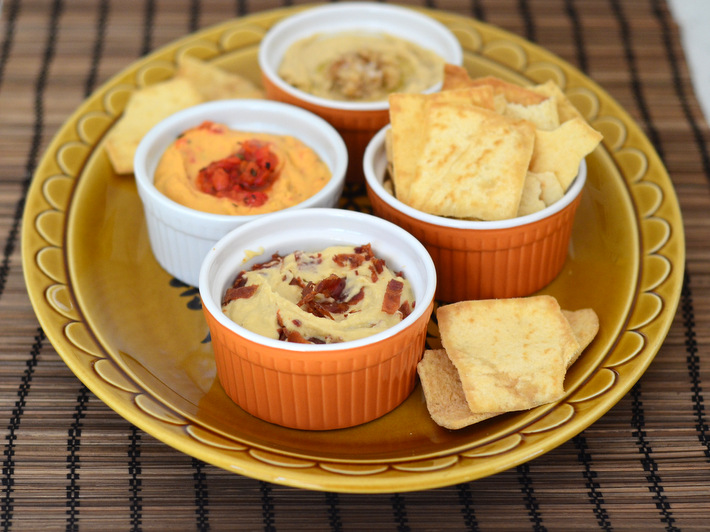 You can't go wrong with this combo, especially if you make the pita chips from scratch and pair it with plenty of hummus variations.
4. Roasted Nuts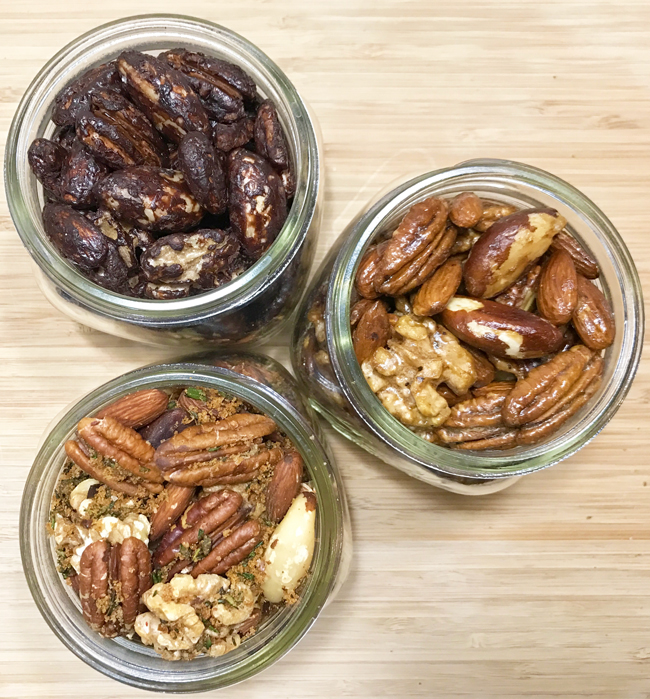 Nuts are a great appetizer — not only are they tasty, but they're very filling and help ward off hunger before the big meal. It's always a good idea to have some on hand!
5. Cheese Ball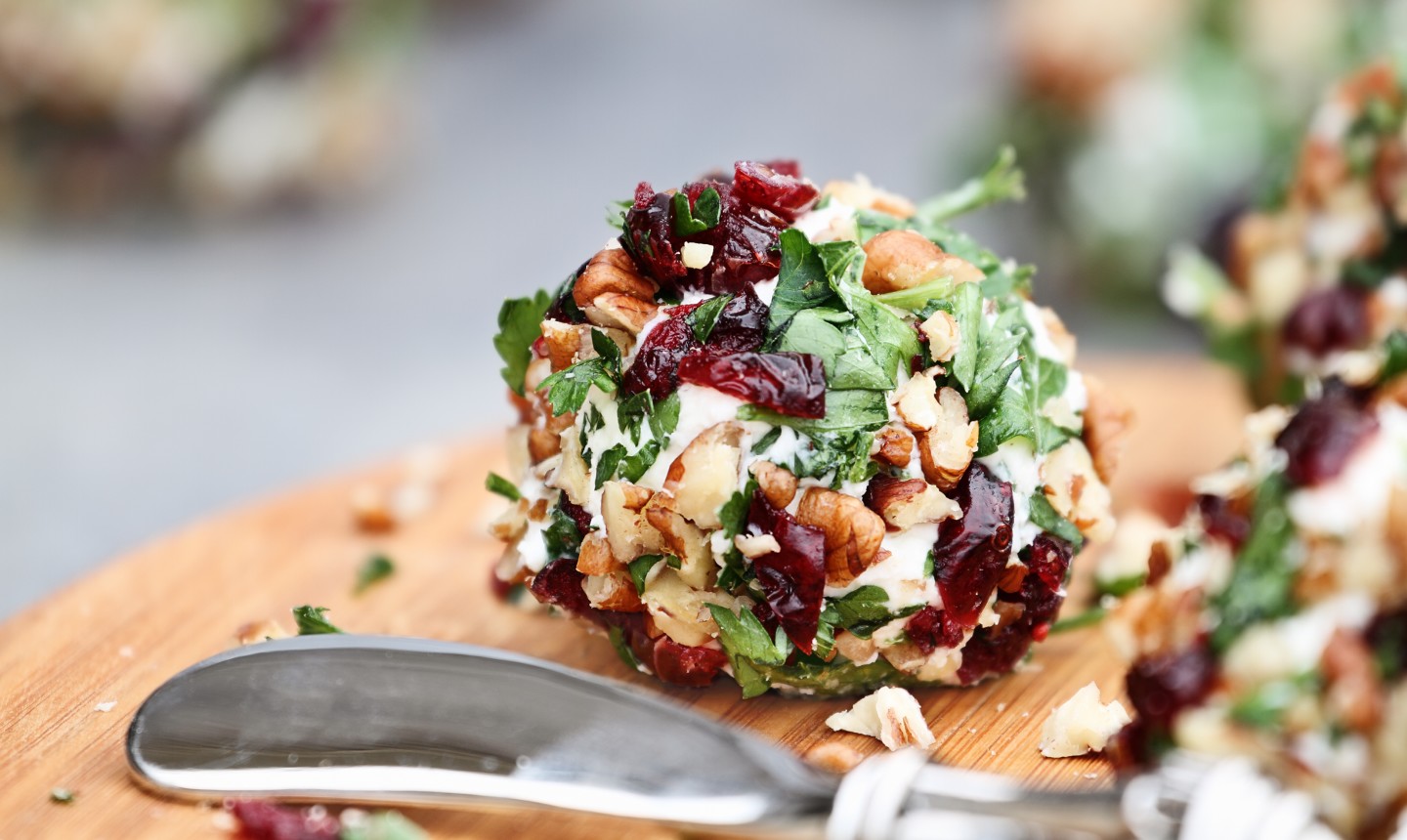 A massive ball of cheese on the table makes a big, "welcome to our party!" statement. How could it not? It's lovably retro, easy to make in advance and a cinch to customize. Just don't forget the crackers!
MAKE IT
6. Zucchini Roll-Ups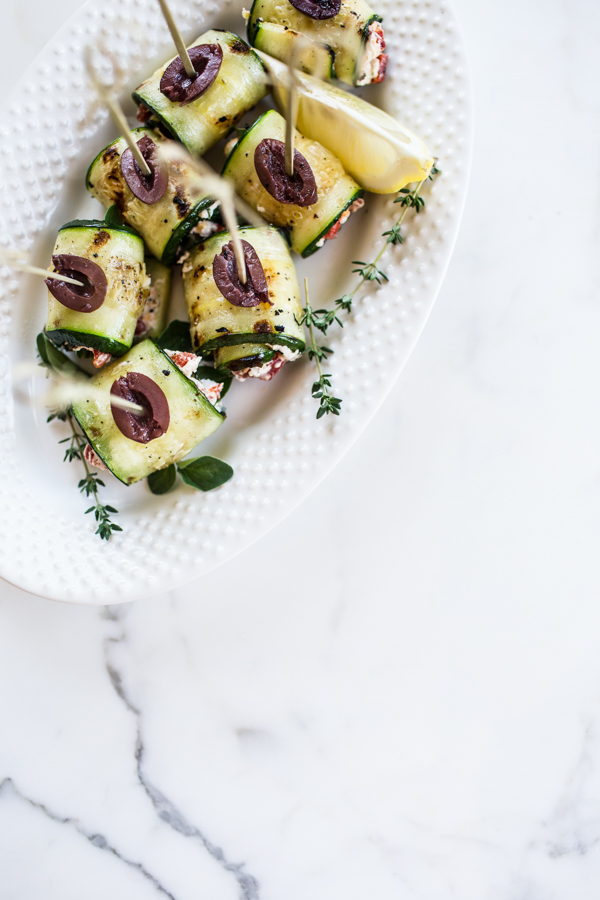 For a starter with a fresh twist, try these zucchini roll ups. The filling can be made ahead of time and the zucchini ribbons can be grilled or sautéed. Assemble the roll-ups on the day of and serve warm or at room temperature.
7. Cheese and Chorizo Stuffed Dates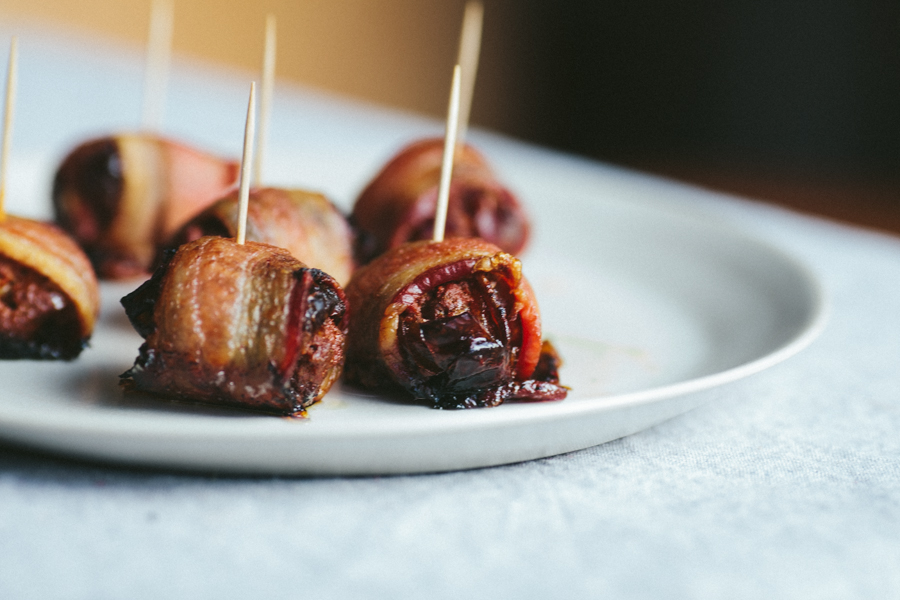 This app is sweet and savory goodness, and can be made a couple days ahead of time or frozen and served later. You can also omit the chorizo for equally delicious bacon and cheese wrapped dates.
8. Buffalo Cauliflower Bites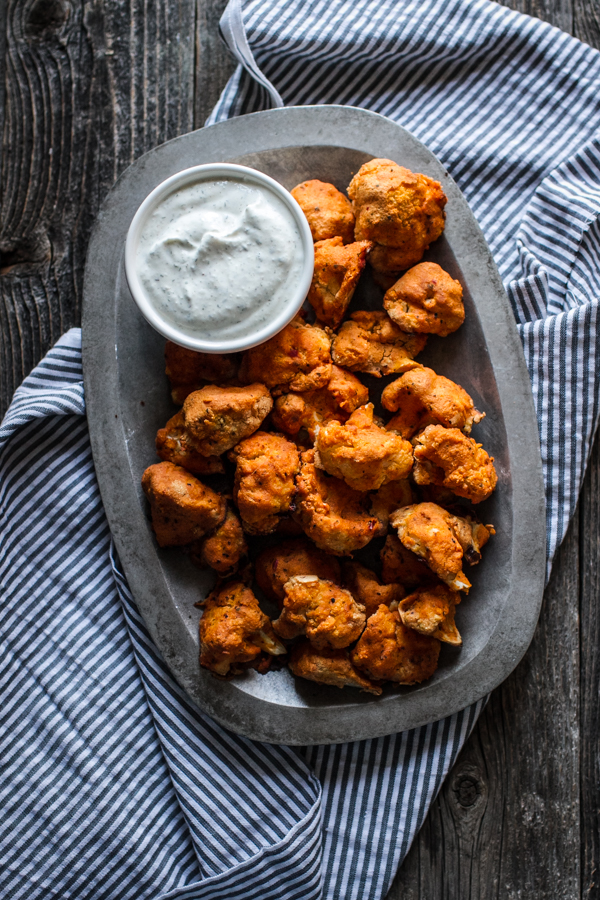 Forget buffalo wings — we're all about the buffalo cauliflower bits. This lower-calorie twist on the old classic is sure to be a hit at your party.
MAKE IT
9. Cheesy Garlic Bread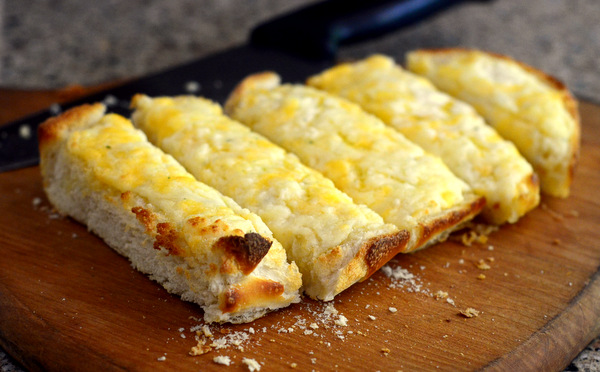 Cheesy garlic bread … need we say more? This easy classic uses a loaf of French bread, which speeds up the process to garlicky, cheesy goodness.
10. Garlic and Goat Cheese Pull-Apart Bread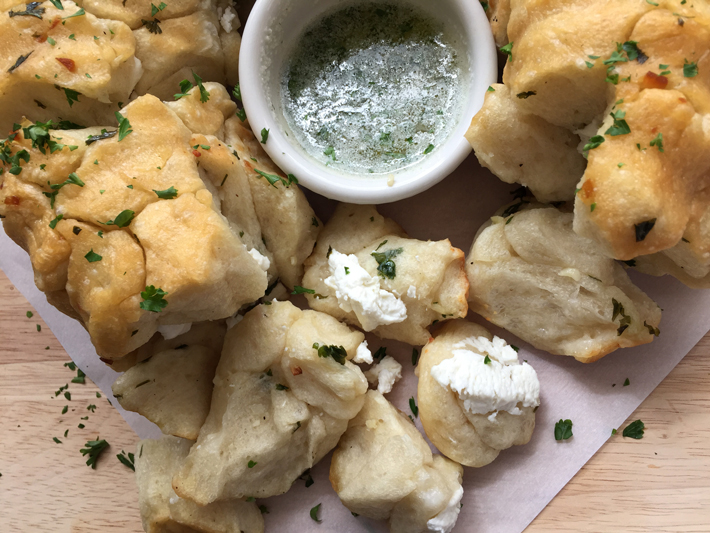 This savory treat bakes goat cheese (or any other cheese) with dough in a bundt cake pan, and serves your entire family with leftovers to spare. And when you serve it with a butter dipping sauce, it's *chef's kiss.*
MAKE IT