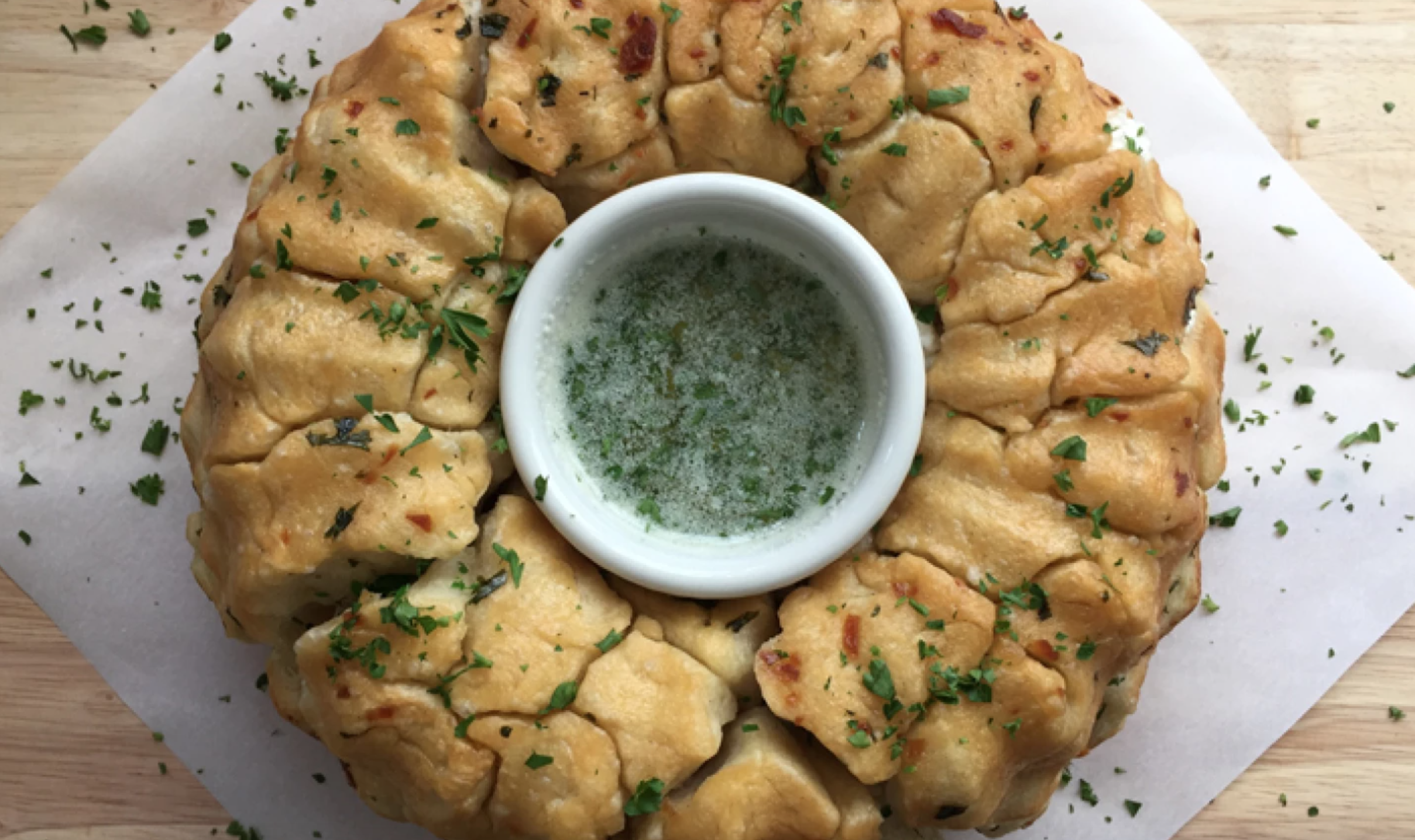 When you need to feed a crowd, this cheesy garlic pull-apart bread should be your go-to. It's inexpensive and fast to make from scratch, but more importantly, it bakes beautifully and is insanely fun to eat!
Pro Tip: This recipe calls for pizza dough, which you can make yourself or nab store-bought — it's usually found near the deli section.
Goat Cheese and Garlic Pull-Apart Bread
What You Need
Ingredients
1 medium shallot
3 garlic cloves
Fresh parsley, divided
2 pounds pizza dough, store-bought or homemade
2 tablespoons olive oil
1 stick salted butter, divided
4 ounces goat cheese
Tools
12-cup capacity bundt pan
Instructions
1. Preheat and Prep
Preheat the oven to 375 F. Mince shallot, garlic and ¼ cup of parsley (about 6 sprigs) and set aside.
2. Cut Your Dough
Lightly flour your work surface or a large cutting board. Cut the pizza dough into bite-sized pieces, about 1″ cubes. Keep the pieces separate — if you put them in a mound, they'll stick back together — and set aside.
3. Give It a Flavor Punch
In a small saucepan, heat olive oil over medium heat. Add shallot and garlic; sauté for 1-2 minutes, until fragrant but not browned. Turn off and remove from heat. Add half the minced parsley and 4 tablespoons of butter to melt in the pan.
Once the butter's melted, transfer the contents of the pan into a large bowl. Keep the pan around, but set it aside for now.
4. Butter Up the Dough
Place a few pieces of dough at a time into the butter mixture. Toss the dough, add more pieces and toss again. Repeat until all the dough is in the bowl and covered with the butter mixture.
5. Shape the Bread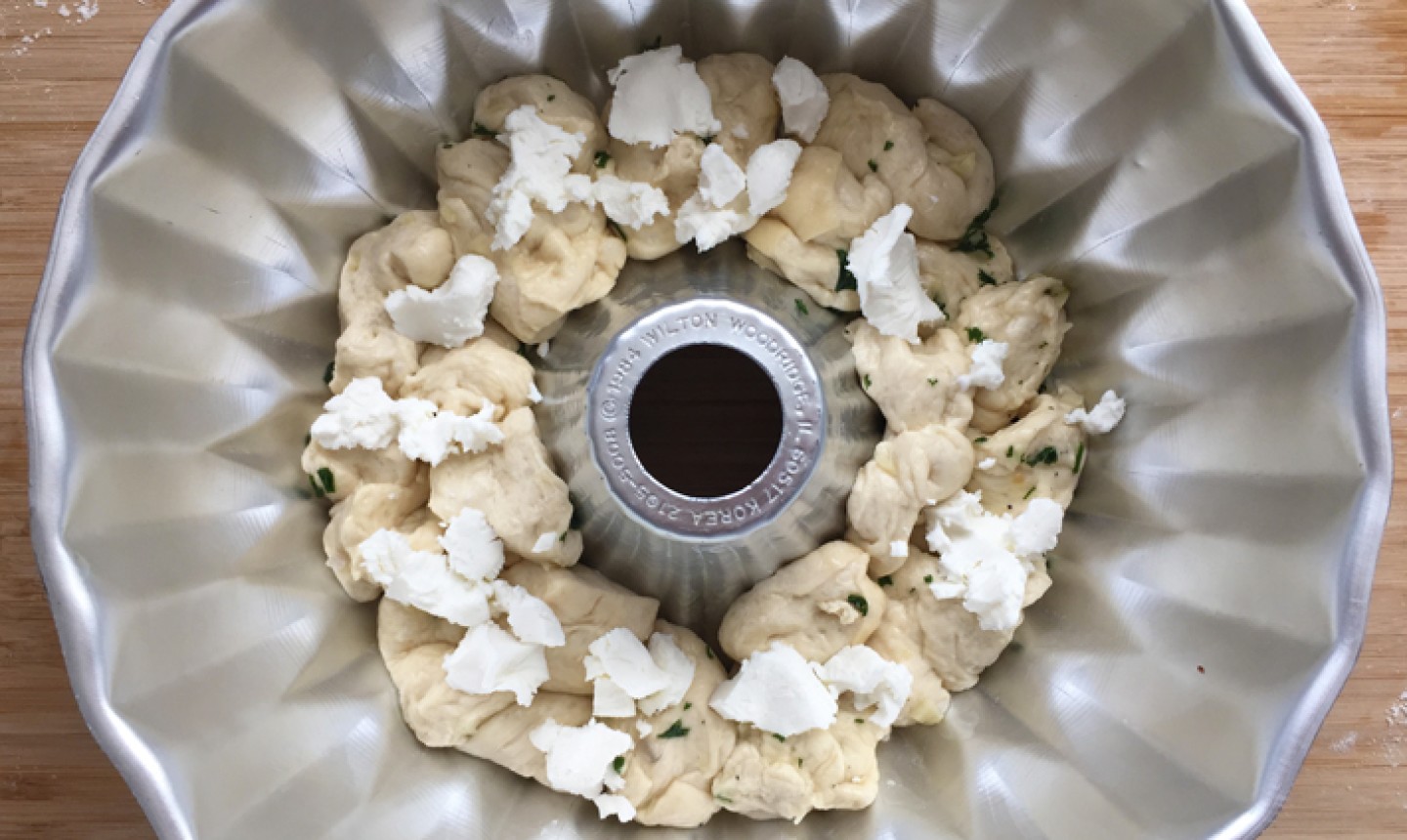 Arrange one layer of dough pieces in the bottom of a bundt pan. Break half the goat cheese into small pieces and sprinkle evenly over the dough. Place another layer of dough on top, add a second layer using the remaining cheese, then top with the last layer of dough.
6. Bake
Bake for 35 minutes, until the top is golden brown. Let it rest for a few minutes.
7. Add More Butter
In the same pan you used before, melt another 4 tablespoons of butter over medium heat, along with half of the remaining minced parsley. Once melted, place in a small ramekin.
Place a serving platter or board over the bundt and invert to release. Pop the butter-filled ramekin in the center for dipping or drizzling. Sprinkle the whole gorgeous assembly with the remaining minced parsley.
Serve immediately and watch the crowd go wild.