When I need to feed a crowd, I turn to this cheesy garlic pull-apart bread! It's inexpensive and quick to put together, but more importantly, it bakes beautifully and is super delicious. Since this cheesy pull-apart bread  is so easily shared, it's perfect for entertaining. Serve it as an appetizer at your next dinner party or even as a part of the main course!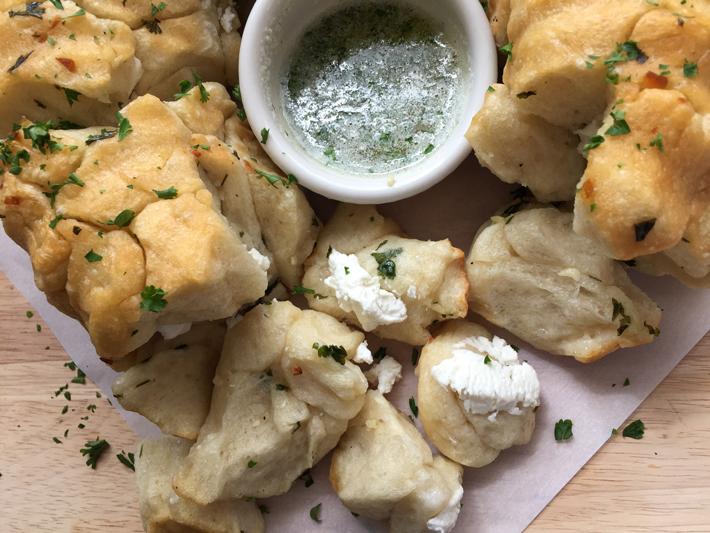 Is your mouth watering yet? Let's get to it!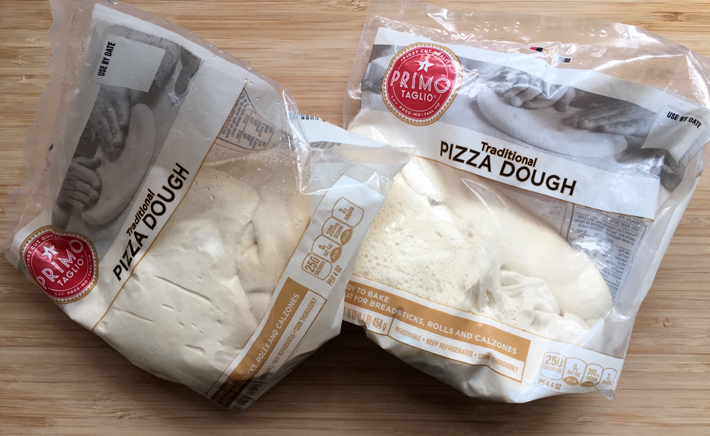 This recipe uses ready-made pizza dough, usually found in or near the deli section (in the refrigerated area) of the grocery store. We'll also be baking this bread in a bundt pan, so make sure you've got a 12-cup capacity bundt handy.
Cheesy garlic pull-apart bread
Ingredients:
2 packages (2 pounds) store-bought pizza dough

2 tablespoons olive oil

1 medium shallot, minced

3 garlic cloves, minced

1 stick salted butter, divided

4 ounces goat cheese

Fresh parsley, chopped finely and divided
Step 1:
Place Preheat the oven to 375 F. Mince shallot, garlic and about ¼ cup of parsley (about 6 sprigs) and set aside. Please note that we'll be using only half of the minced parsley in Step 3 and the other half in Step 7.
Step 2:
Lightly flour your work surface or a large cutting board. Cut the pizza dough into bite-sized pieces, about 1″ cubes. Keep the pieces separate — don't place them in a mound or they'll stick together! Once the cutting is completed, set the dough aside.
Step 3:
In a small saucepan, heat olive oil over medium heat. Add shallot and garlic. Saute for 1-2 minutes; it should be very fragrant but not browned. Turn off and remove from heat. Add half of the minced parsley and 4 tablespoons of butter to melt in the pan.
Step 4: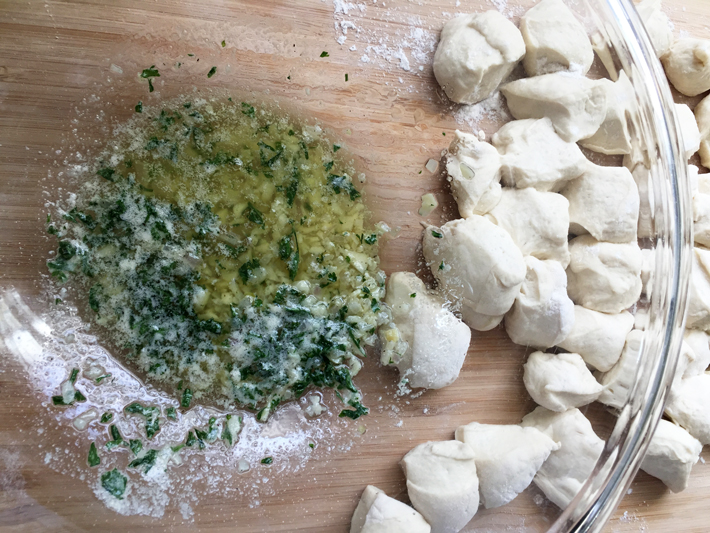 Once all the butter is melted, transfer the contents of the pan into a large bowl. Keep the pan, but set it aside for now — we'll use it again to melt more butter later.
Place a few pieces of dough at a time into the bowl of the butter mixture. Toss the dough, add more pieces and toss again. Continue to do this until all the dough is in the bowl and covered with the butter mixture.
Step 5:

Arrange one layer of dough pieces in the bottom of a bundt pan.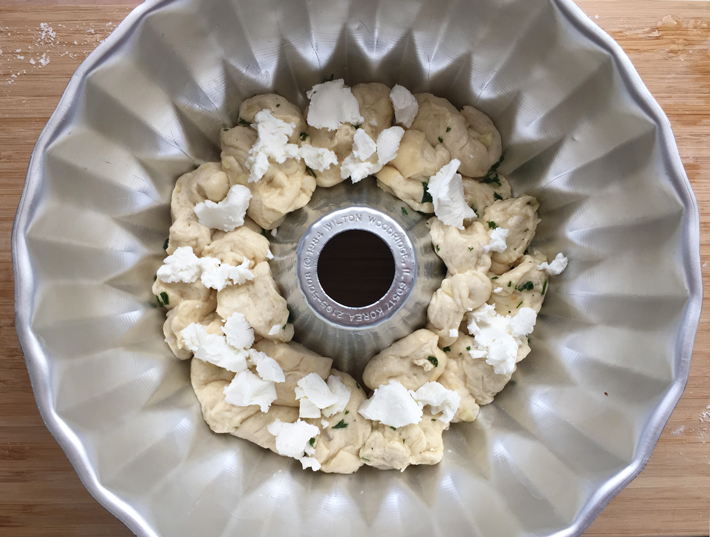 Using half of the goat cheese, break off cheese into small pieces and sprinkle evenly over the dough. Place another layer of dough, then add a layer of the remaining cheese, then top with the last layer of dough.
Step 6:

Bake for 35 minutes. The top should be golden. Let it rest for two minutes while completing the last step.
Step 7:

Melt another 4 tablespoons of butter over medium heat with half of the remaining minced parsley, in the pan we used previously. Once melted, place in a small ramekin.
Place a serving platter or board over the bundt and invert. Place the butter-filled ramekin in the center for dipping or drizzling. Sprinkle with the remaining minced parsley and serve immediately.
PLACEHOLDER