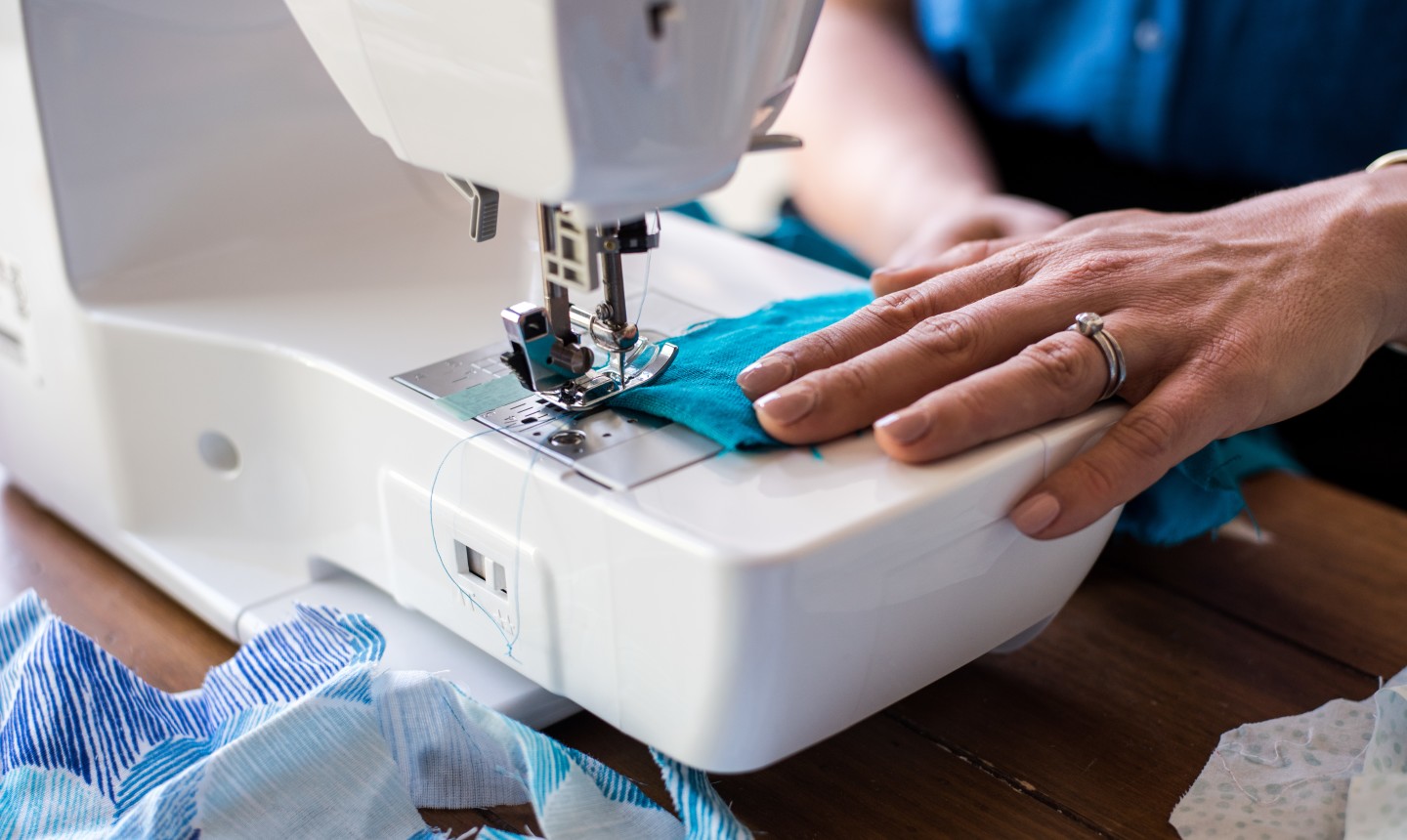 New Year's marks the end of one crafting year — and a wide open beginning for another. Exciting, right? Kick your new year off on the right foot by setting some crafty resolutions that are actually fun to keep!
1. Learn Something New
Make 2020 the year of new — new year, new decade, new craft! An easy way to tackle something you've never attempted is with, hello, a Craftsy subscription! Signing up unlocks access to thousands of expert-led classes and hundreds of project ideas across a variety of crafts.
2. Get Organized
We get it: the craft room can become a disaster zone after a year of furious crafting. But a clean space can help you start the new year stress-free. Set aside a weekend in January to rifle through the disarray and put everything in its place — store sewing notions where they can always be seen, neatly sort fabric and DIY any extra storage you need. Heck, you can even make a journal to plan your future crafts and track progress, so you never get behind on holiday gifting again.
3. Show Off Your Projects
One of the best things about crafting: the community. So go on and celebrate completed projects on social media. You'll inspire others to create, get a confidence boost and befriend fellow makers, whether you're just starting out or you're writing your own patterns.
4. Bust Your Stash
Got scraps that have been lying around since 2013? Get rid of 'em this year. No, we don't mean them out! Instead, put them to good use — fabric scraps can make gorgeous quilted projects, and little bits of yarn can crochet one-of-a-kind granny squares. Plus, don't forget using scraps saves your budget, so you can buy more for big projects later.
5. Craft More
Of course, this is a great resolution to make every year. Life can get hectic, so holding yourself accountable can keep you on track for a creative year amid the chaos. Make a list of projects you want to make each month and set aside time to work on them. (Seriously, put it in your calendar!) Remember, your next quilt isn't going to magically appear — you need to stay motivated!
6. Challenge Yourself
If you have a few kits that feel kind of intimidating, go on and pull them out. Look at the patterns, choose one and then … just start. Go one line at a time and before you know it you'll be at the last one. Sure, it may be tough sometimes, but remember — not only does Craftsy offer techniques, tutorials and community support along the way, but if you don't take on new challenges, you won't grow those skills. You've got this!
7. Launch That Side Hustle
Make it the year you don't keep your day job and finally start that business you've been musing about. Selling your crafts can be fun and rewarding once you create a business plan, figure out pricing and commit yourself — so go on and take that plunge!
8. Support Indie Makers
Support independent makers by nabbing their handmade goods instead of commercial products, or browse patterns from independent designers to find your next project. After all, supporting other makers is half the fun of crafting!
9. Teach Someone Else
Do you remember that rush of learning a new craft? It's exhilarating — and you can make it happen for someone else. Join a virtual knitting circle, teach a new technique to someone just starting out or host a sip and sew night for friends. Whatever you do, you'll be giving a little dose of happiness to whomever you teach.
10. Craft for Charity
Let's face it: you can only knit so many hats for yourself. Crafting for charity lets you keep working on project after project while helping those in need (and without cluttering your home). Check out some charities in need of your skills, and pick the one (or more) you're most passionate about helping.