There are a few special things we knitters have that no other craft does. There are tools, of course, like cable needles. We have our double-pointed needles and our circular needles. And we even have a few tricks up our sleeves when it comes to fitting knitted fabric. One of those tricks is negative ease.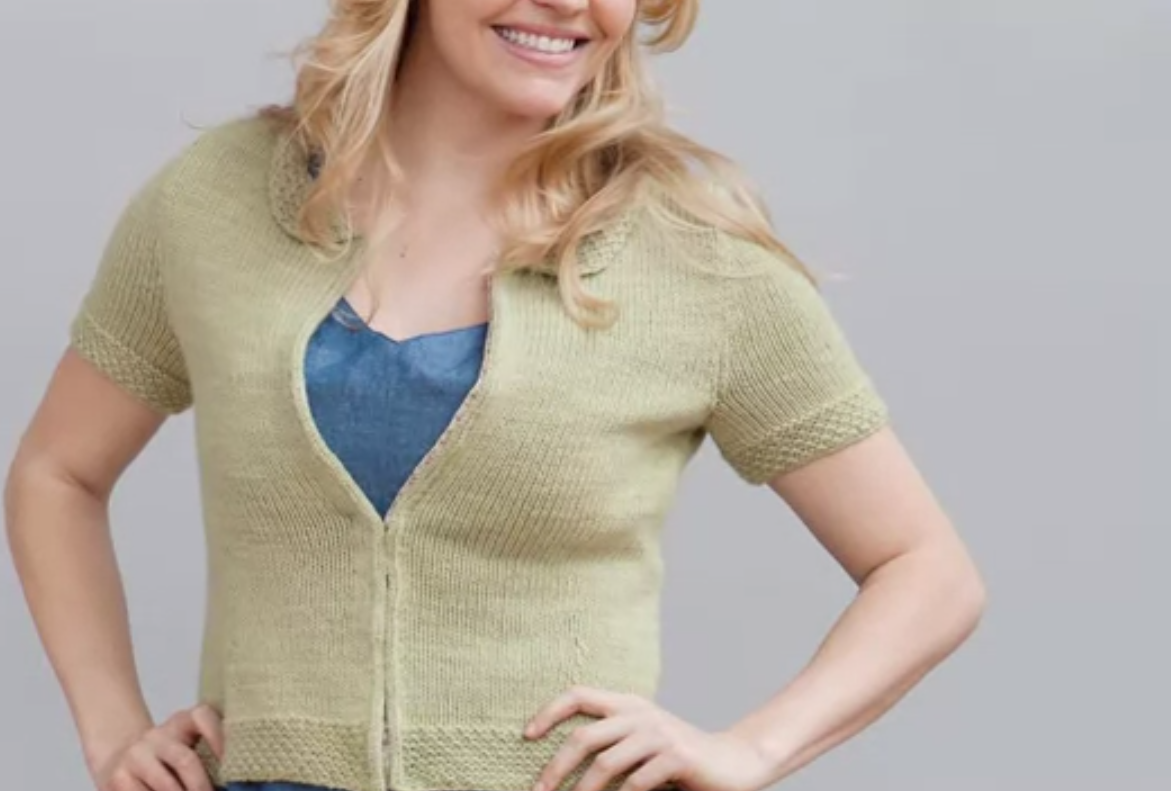 Image via Amy Herzog
Negative ease, unlike positive ease, is a special ease just for knitting. Sewers can certainly make garments with positive ease, but there's no way to sew a woven garment with a negative ease. Sew a cotton dress that's smaller than your body and there's no way that woven fabric is going to stretch enough to fit over your body. (I've discovered this by accident many, many times.) However, with a knitted fabric, you have a lot more breathing room (literally!) because the fabric is much more stretchy.
Like positive ease, negative ease isn't a good thing or a bad thing when it comes to knitting. But it is important that you know what negative ease is in order to get the perfect fit and the exact look you want.
Here are a few examples of negative ease that will help you become more familiar with it.
Photo via Craftsy instructor Carol Feller
Sometimes negative ease isn't incredibly obvious. Take this Akoya cardigan, for example. Designer Carol Feller, who teaches the Craftsy classes Sweater Surgery and Celtic Cables, added just a bit of negative ease to this pattern to avoid side shaping. Even though you don't work increases and decreases to shape the sides, the cardigan still has a nice form-fitting shape thanks to negative ease that clings to your body.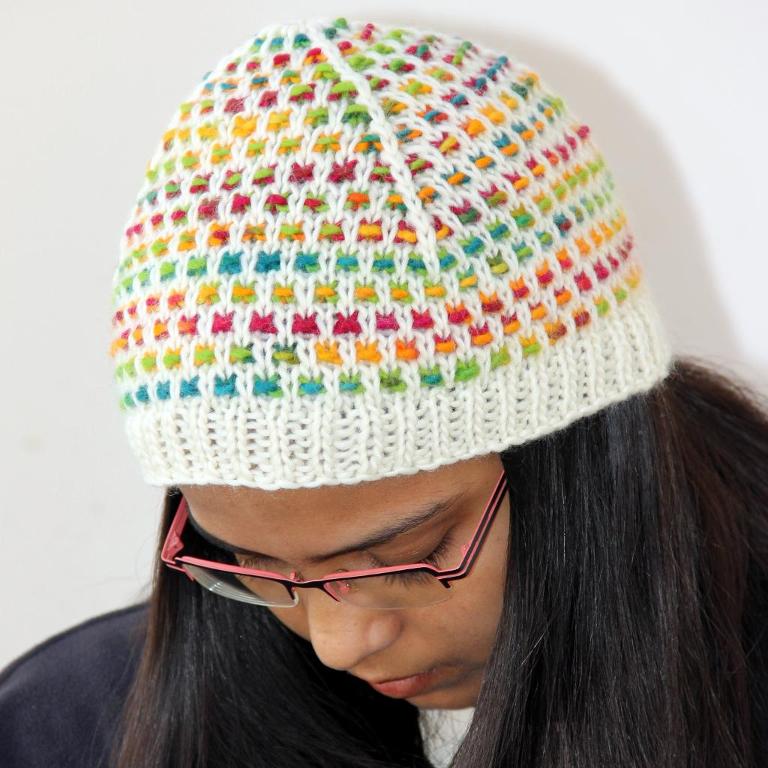 Photo via Anjali M
Hats are a very common knitted item that usually have negative ease. In this case, the negative ease works to keep the hat from sliding off your head. (Phew, thank goodness for negative ease!) This Punto Hat is one example, though designer Anjali M says you can also make it with no ease at all if you prefer a looser hat.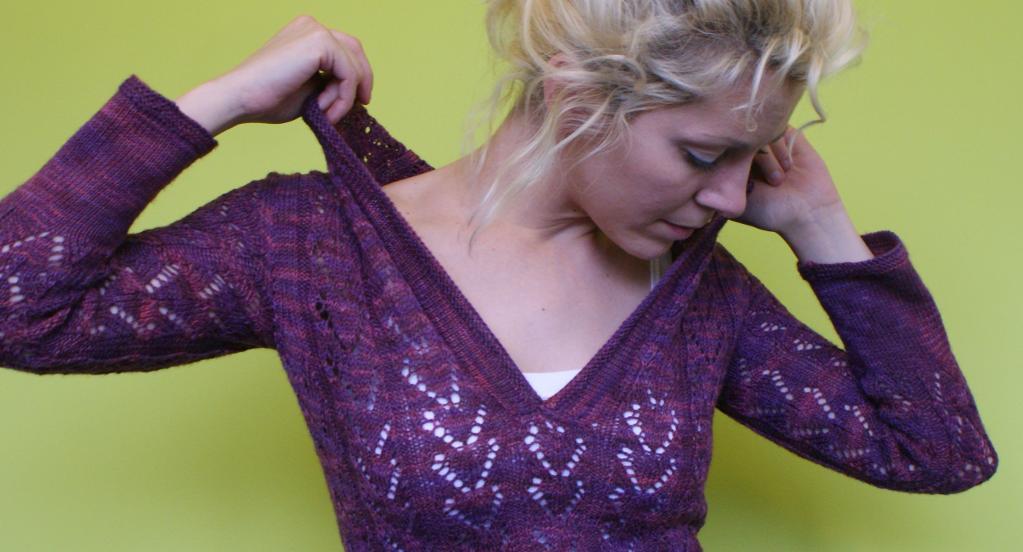 Photo via rockandpurl
Negative ease is sometimes necessary for the garment you're wearing to drape in a very specific way. This Chambourcin sweater was designed with a negative ease for exactly that reason. Negative ease helps the neckline of the sweater open and lay in a super flattering, purposeful way. If there were no negative ease, the opening might just flop over. And don't worry about finding your size. Designer rockandpurl has written instructions for an unbelievable amount of different sizes so that every knitter can get the perfect fit!
Not sure when to use negative ease on your body type? Amy Herzog can help! Check out her class Knit to Flatter and learn what your body shape is and how to knit for it. There's even an entire lesson dedicated to ease!

Another great class for knitting designers is Shirley Paden's Handknit Garment Design. With Shirley's help, you'll learn how to shape every part of a garment, from the neckline to the sleeves and right down to the body of the sweater.
Have you ever knitted something with negative ease?