Double-pointed knitting isn't my favorite, and I think a lot of knitters would admit that. The first time I ever saw double-pointed knitting in action was an in-progress glove that a friend of mine was working on. She had reached the part of the pattern when you create the fingers by knitting in the round with double-pointed needles (sometimes abbreviated DPNs), and wow, did it look crazy! Looking at all those double-pointed needles made me dizzy. But like any other knitting project, the hardest part of learning how to knit with double-pointed needles is just getting started.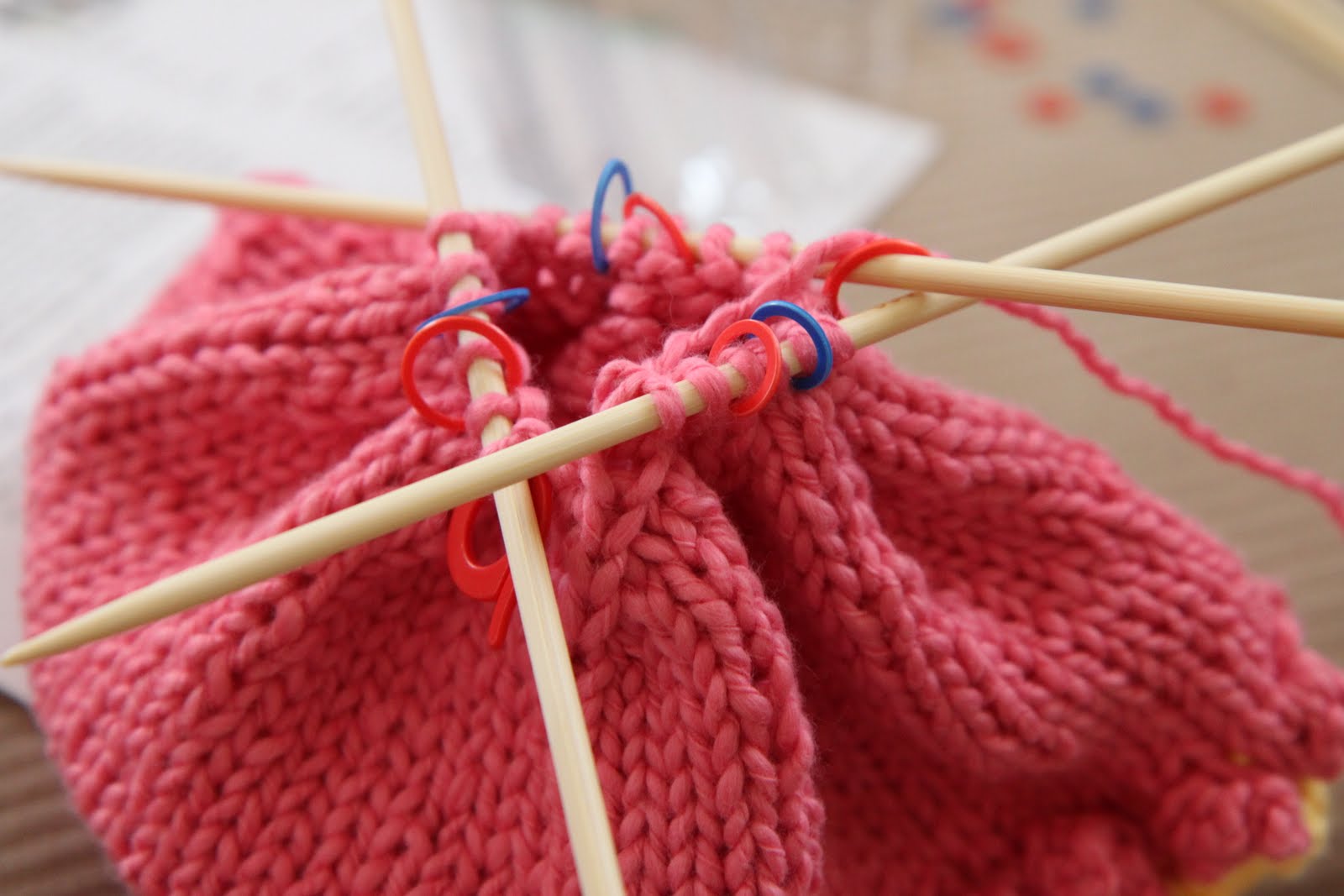 Photo via MomAdvice
How many needles should I use?
Most double-pointed needles come in a set of five. You don't have to use all five, though. If you're casting on a few stitches for your project, you'll probably only need to use four of them. Three of those needles will hold the stitches, while the fourth needle will be used to knit around the circle. If you're casting on a larger number of stitches that won't fit on just three needles, then you can bring that fourth needle in to hold stitches and use the fifth needle to knit.
What kind of needles should I use?
When it comes to the types of knitting needles that are good for DPN, a lot of knitters prefer to use bamboo double-pointed needles because the yarn grips them a little better than it would aluminum needles. When you're knitting in the round with double-pointed needles, the needles can rotate, especially in the first few rows. Bamboo needles can help keep the stitches on the needles where they belong. Of course, like anything else, this depends on the knitter's preference. Test different kinds of needles and find out what works for you.
Casting on
When you cast on, you can cast on to one double-pointed needle. It makes casting on quite a bit faster and easier.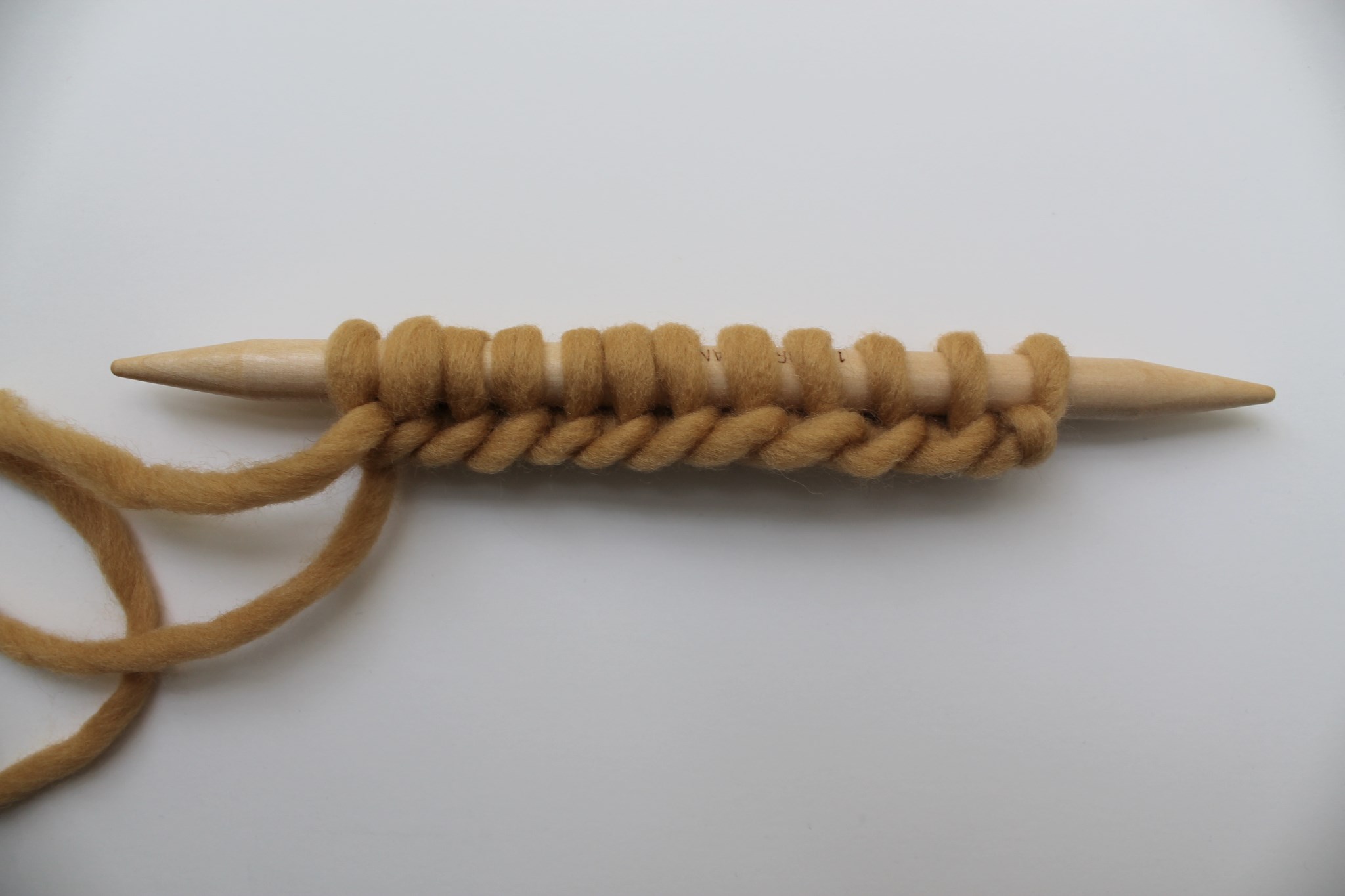 After you cast on, distribute the stitches evenly across all of the needles. So for example, if you cast on six stitches and are using three double-pointed needles (plus a fourth to knit with), distribute two stitches on each needle.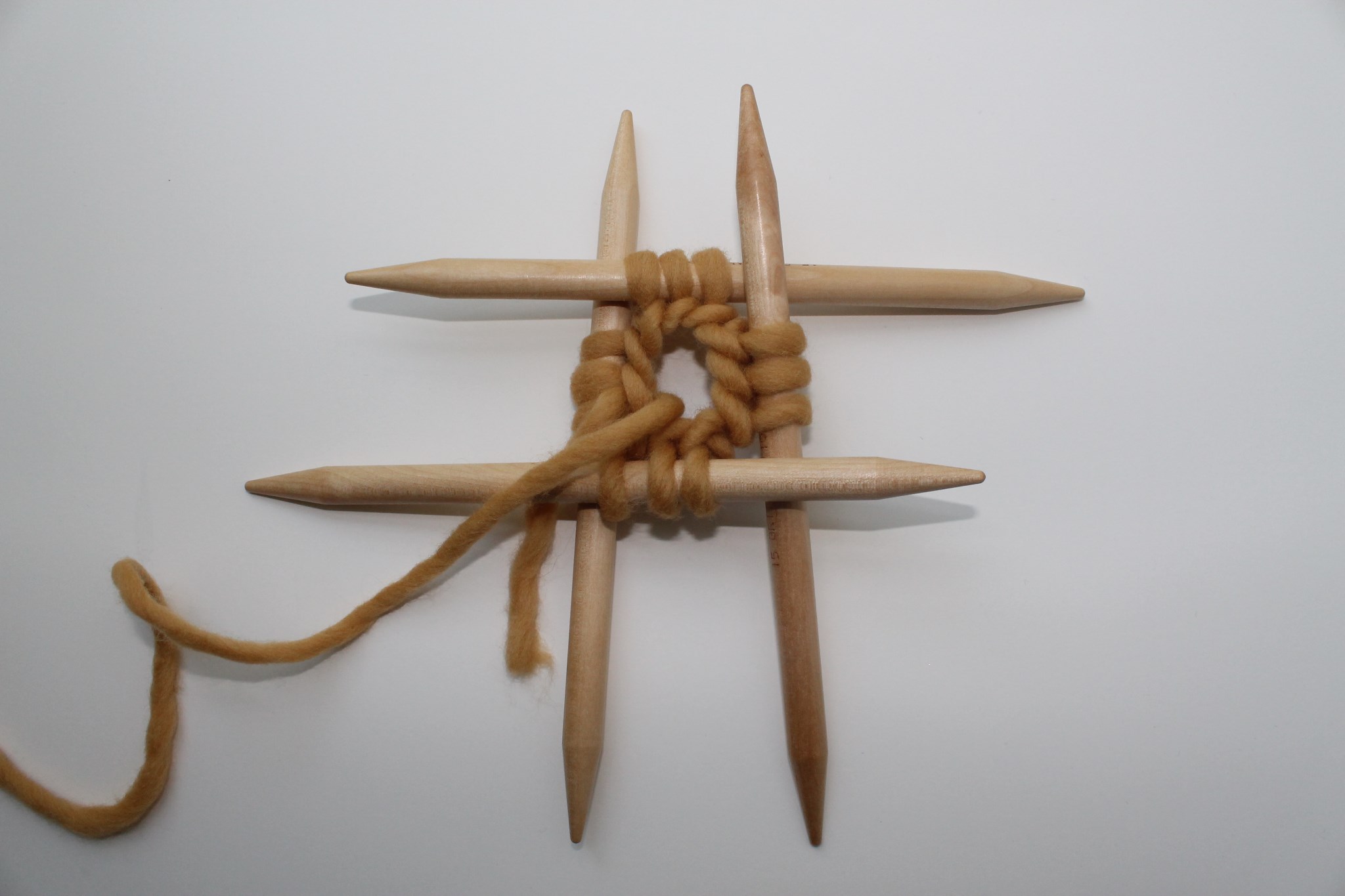 Beginning the first round
Normally you would turn your knitting around and start knitting right where the tail of your yarn is. When you knit in the round, you'll immediately connect the tail end of the yarn to the first stitch you cast on to start the circle.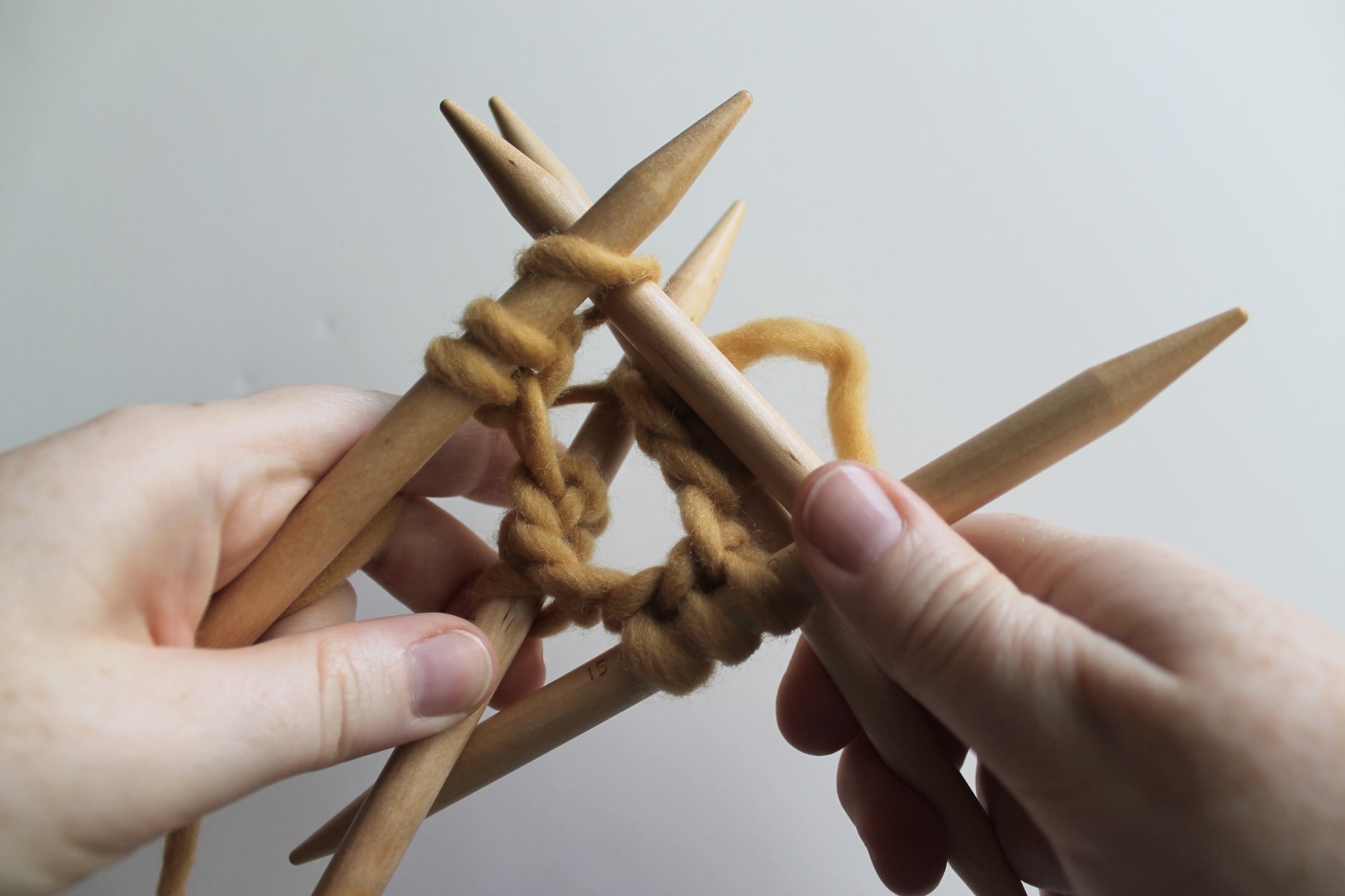 If you learn more efficiently by watching videos, you can view this helpful DPN how-to video from VeryPink.
Rearranging stitches
If you find that your stitches on the ends of each double-pointed needle are looking a little loose, be aware that you may need to pull those a little tighter as you knit. Another option is to transfer those end stitches to the adjacent needle for a few rounds. If you're working with a natural fiber, you can block the piece and get rid of funkiness like that after you finish knitting.
Can't get enough of knitting in the round? Find out everything you need to know about circular knitting — on both double-pointed and circular needles — from Stefanie Japel in Knit Lab: In the Round. And for even more tips on knitting in the round with DPNs, take a look at our post How to Knit on Double-Point Needles by Sarah Johnson.
Time to confess. Do you like double-pointed knitting? Share your tips with us!