As kids, our handmade Mother's Day gifts always made mom glow. If your mom is anything like mine, nothing has really changed! She continues to treasure my handmade creations even though I am all grown up.
These 10 crochet patterns all make great Mother's Day gifts for your mom — or any mom you want to celebrate!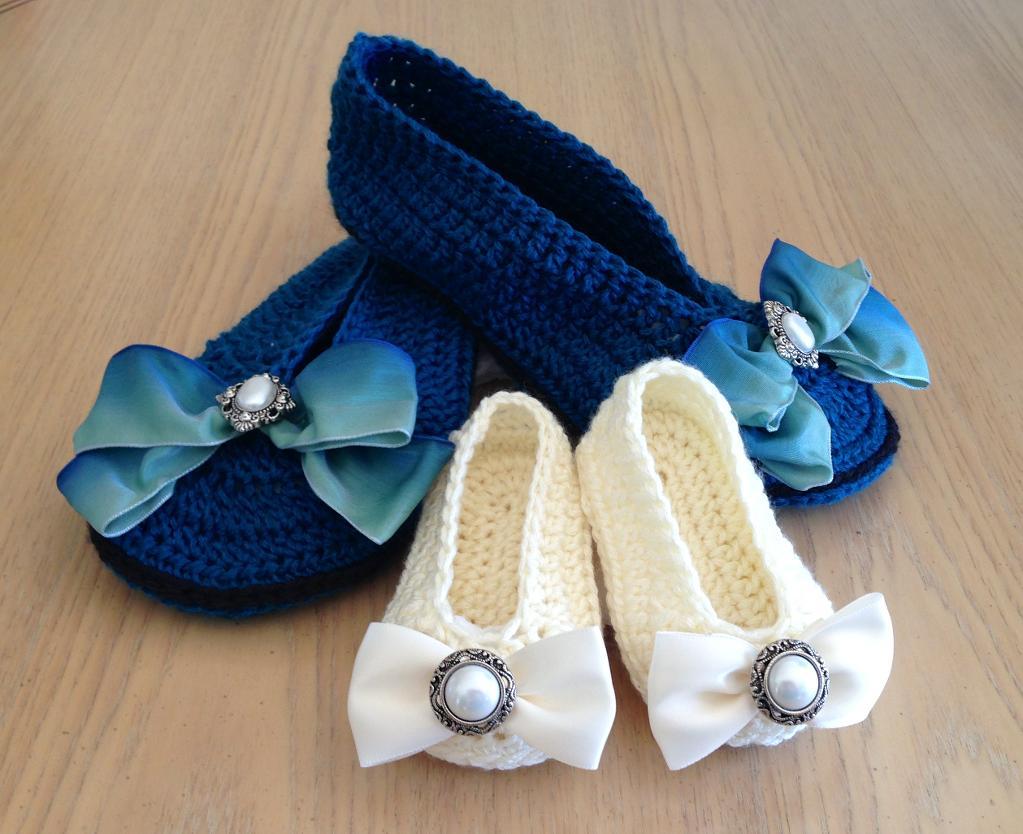 Photo via Pattern Paradise
1. Mommy & Me Ballet Slippers
Any mom with a young daughter will be thrilled to receive a mommy-and-me crochet gift. If you have young children yourself, you could even make a pair for all three generations to surprise grandma with shoes that match both daughter and granddaughter. Of course, can make Mom a pair without the matching "me" set; they're a cozy treat for her feet!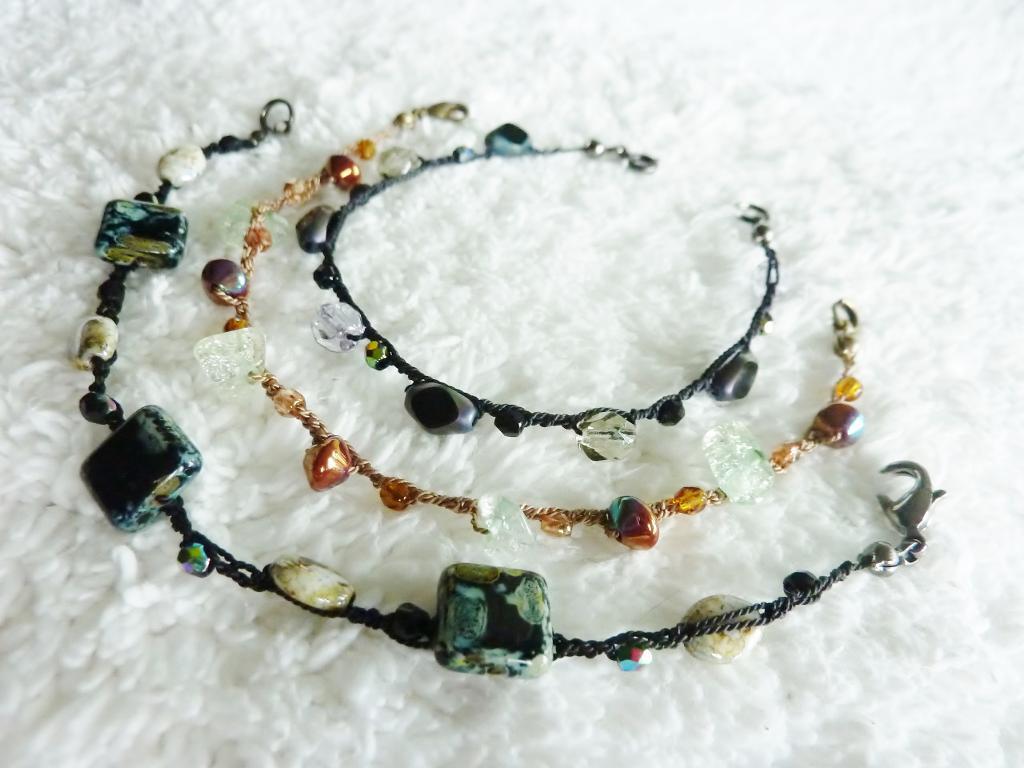 Photo via PDXKnitterati
2. Victoriana Bracelet / Necklace
Jewelry is always a popular gift for Mother's Day and crochet jewelry can be just as elegant as anything you might buy in the store. This easy, free crochet pattern really just requires uses a crochet chain. You'll learn how to add beads to your chained cord to make a bracelet or necklace for Mom. You can make even fancier pieces if you know how to crochet wire jewelry.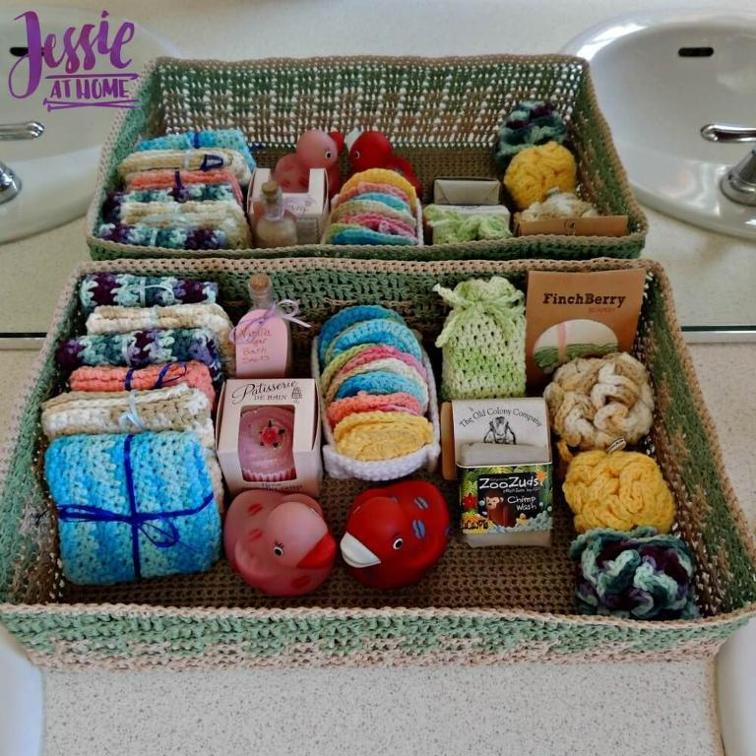 Photo via Jessie At Home
3. Spa Basket
Pamper mom with a basket she can keep forever; plus, fill it with spa supplies that she can use anytime she wants to treat herself to a luxurious evening. Consider special soaps, lotions and essential oils. You could even include crocheted washcloths and bath scrubbies! The basket itself is crocheted with worsted weight yarn and uses post stitches for texture and structure.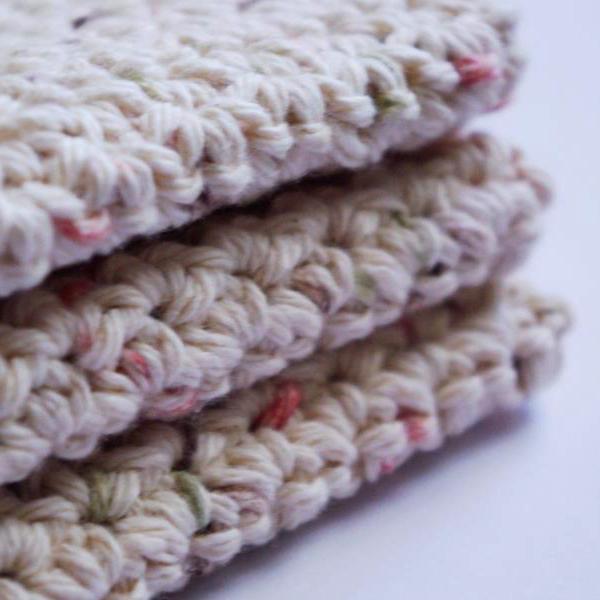 Photo via Skein & Spool Handmade
4. Cotton Washcloths
Whether they're part of a spa set or gifted on their own, this set of crochet washcloths is perfect for the mom who likes practical gifts. You can never have enough! These are made using a simple, free crochet pattern that even a beginner can work. It's a great one-skein crochet pattern that doesn't take up a lot of yarn or time.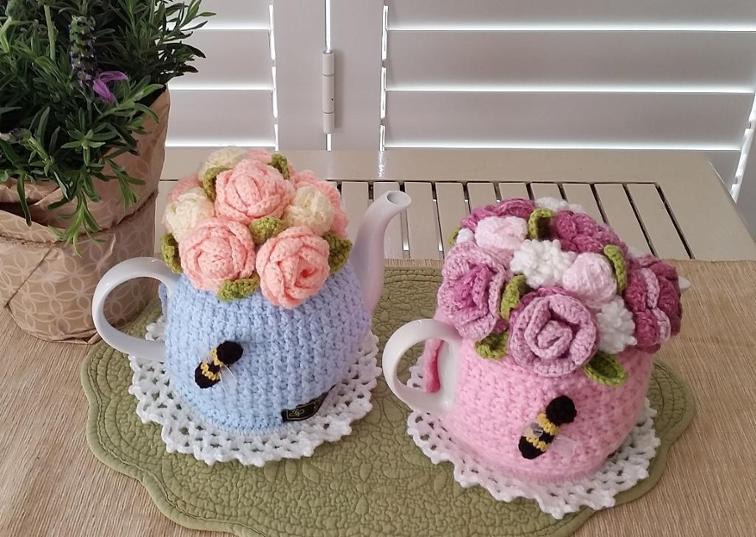 Photo via T-Bee Cosy
5. Rose Garden Tea Cosy
If your mom loves tea, this cozy is perfect for her! The bees and rose adornments are inspired by spring, so it's timely for the holiday. Make the gift even more special by including a teapot that you know your mom will love.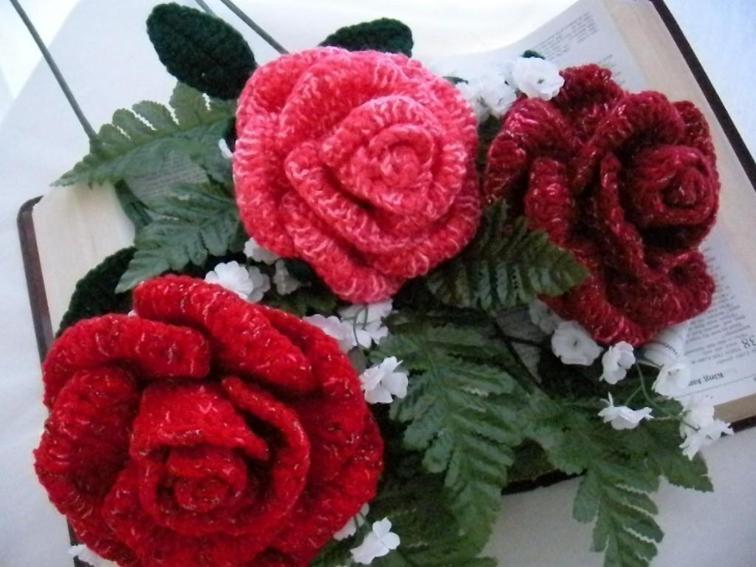 Photo via Beachet Designs
6. Crochet Rose Bouquet
Roses are always a good choice for Mother's Day, and these ones will last a lifetime. This is the kind of everlasting handmade gift speaks to the heart of the holiday. It's a perfect gift for any mother you know, whether she's your mom, a friend or your grown daughter who now has her own children.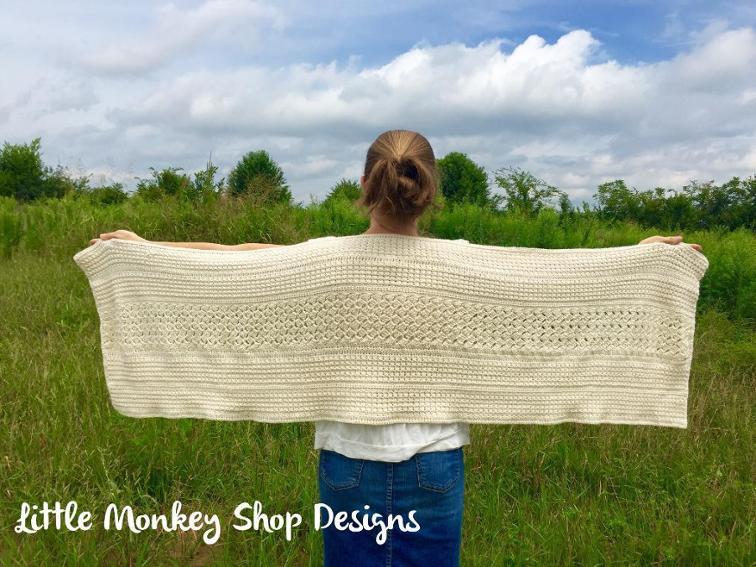 Photo via Little Monkey Shop
7. A Mother's Love Wrap
This wrap was designed specifically with the new mother in mind. It's great for staying warm when nursing or rocking baby to sleep and can doubles as a baby blanket. The design is simple but detailed, serving as a dressy accessory with heirloom appeal that mamas will want to keep long after baby is grown.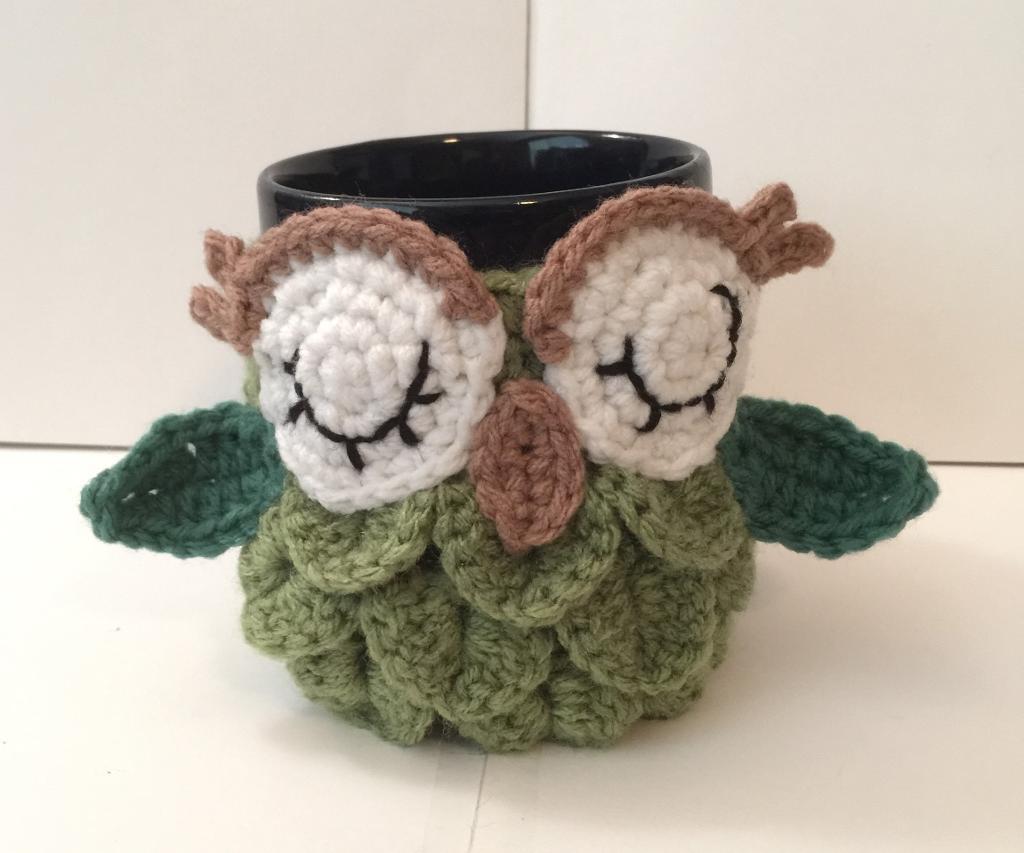 Photo via Kitty's Kreations Boutique
8. Owl Mug Cozy
Almost every mom loves coffee, tea or cocoa, so a crochet mug cozy is a safe bet! This cute pattern uses the crocodile stitch to make a sleepy owl that will make everyone smile. If it's not the right style for you, there are plenty of other free crochet mug cozy patterns that would work great for Mother's Day.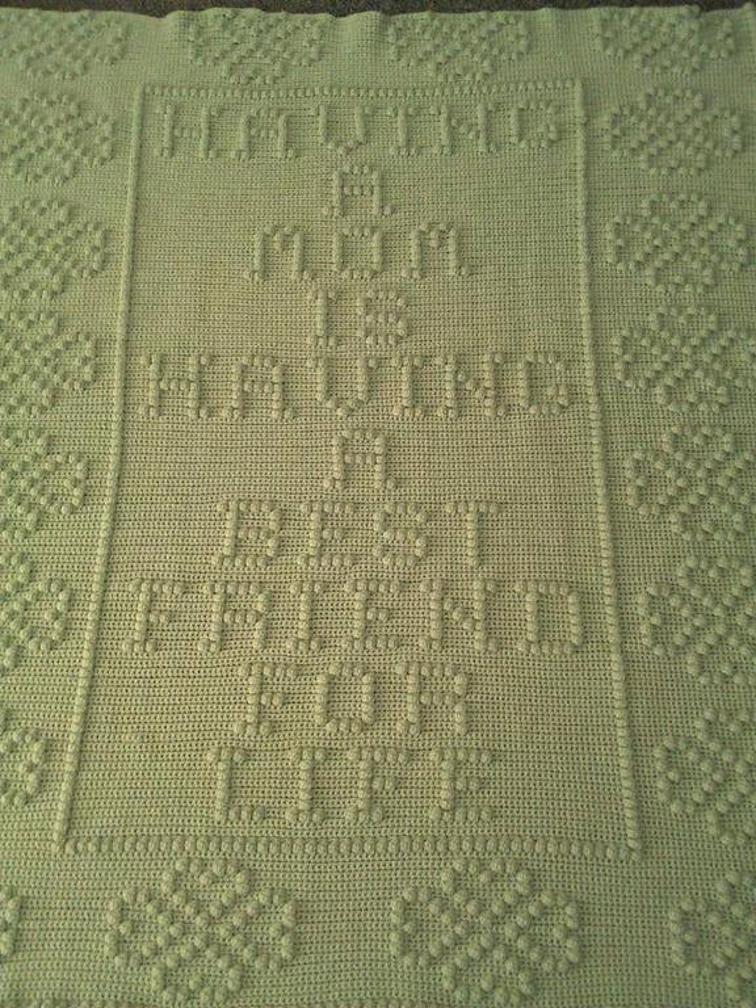 Photo via  Designs by Nancy
9. Having a Mother Blanket
Take the time to crochet Mom a really special blanket that will make her feel comforted every time she uses it. This simple single crochet design uses bobble stitches to spell out "Having a Mom is Having a Best Friend For Life." Additional bobbles create a frame of heart-shaped flowers.
No One Makes It Like a Mother
Nothing would be as sweet if it weren't for moms. We're celebrating the women in our lives and the magic they make all month long. Click the photo below for more heartwarming stories.