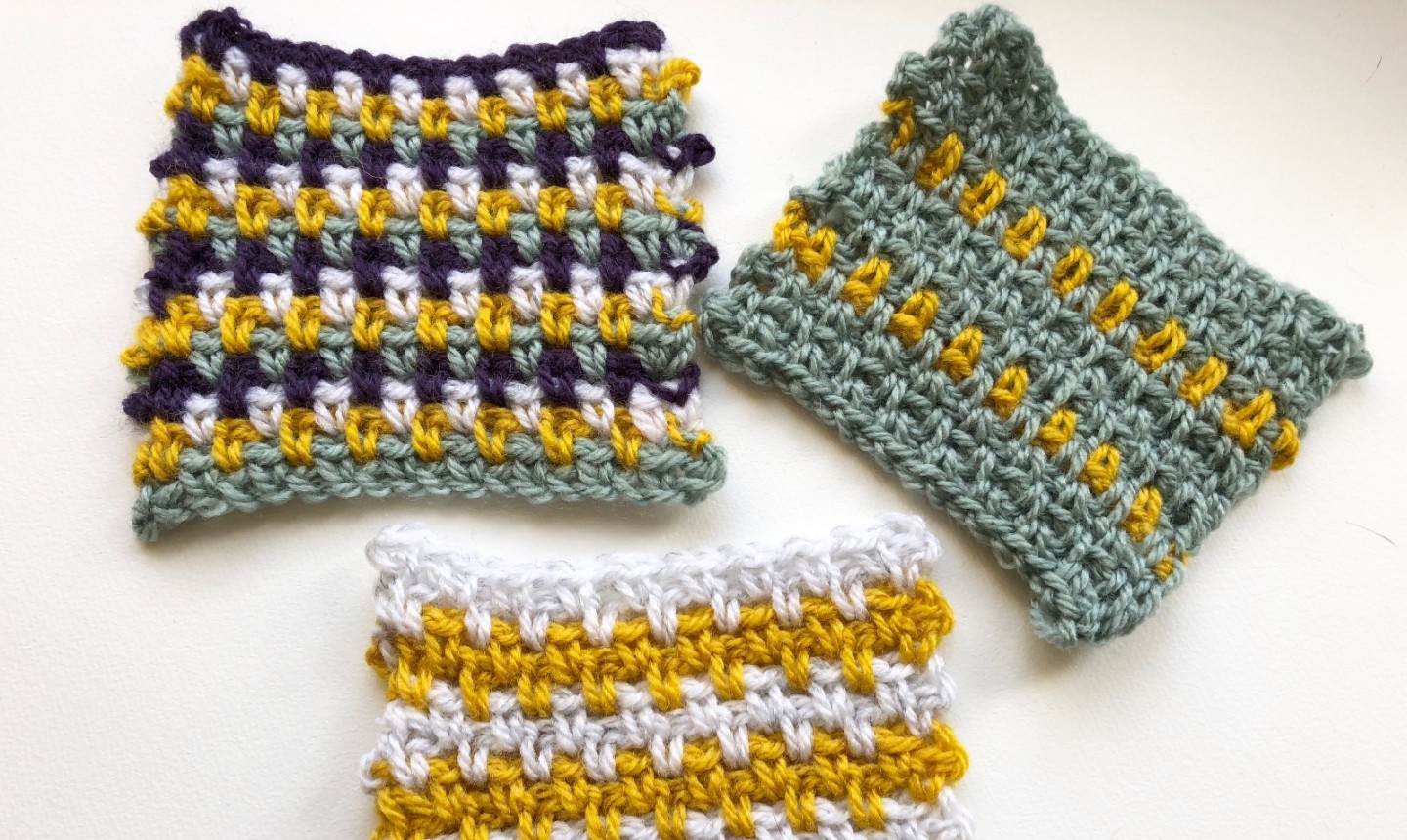 Linen stitch is our kind of stitch: it's beautiful, looks complicated, but is actually super simple (as in, you only need to know how to make a chain stitch and a single crochet stitch to pull it off). It's also a perfect canvas for playing with color: win-win-win.
A word to the wise: this stitch creates a dense, stiff fabric. So it's great for projects that need a little extra structure (think bags, dishcloths, and more).
Linen Stitch
Level: Easy
What You Need
You can use any yarn you want here, as long as you pair it with an appropriately sized crochet hook. I used the following:
Sprightly Acrylic Wool Worsted in Mint (A), Mustard (B), Poplar (C), and Dark Purple (D)
Size J (6mm) crochet hook
Pro Tip: You can work this stitch over any even number of stitches. Go big, go small, just go!
Instructions
Foundation Chain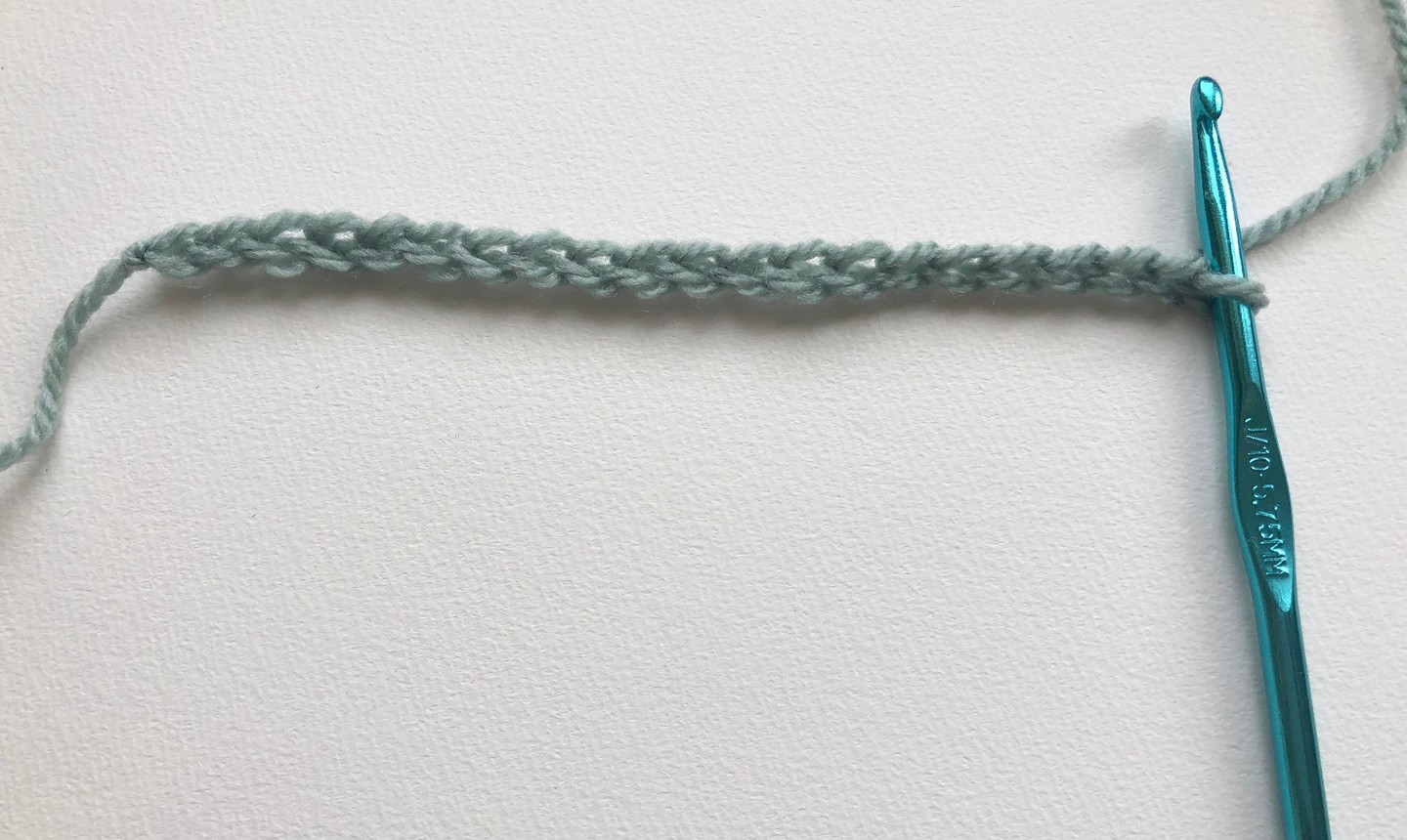 With color A, chain 20 stitches (or however many stitches you want for your project).
Row 1
Single crochet into the 4th chain from the hook.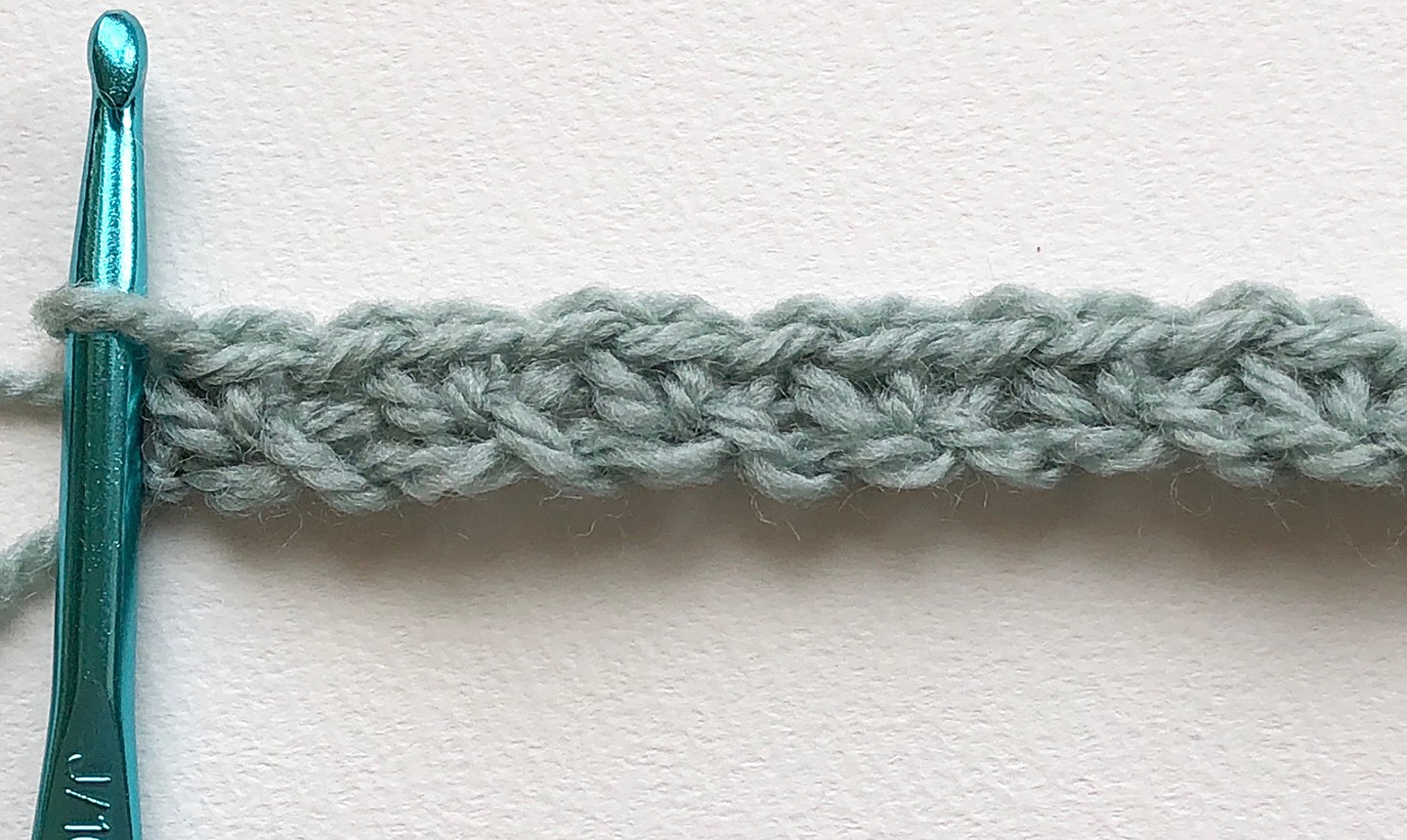 *Chain one. Skip the next chain and single crochet into the following chain. Repeat from * across the entire row.
You'll end with a single crochet in the final chain, and have half as many single crochet stitches in this row as the number of chains that you started with. In my sample, that means I have 10 single crochets (and 10 chain-1 spaces).
Pro Tip: If you're planning to change colors each row (we are!) cut color A and tie it off. Join color B to start row 2. If you want to keep going with the same color, you can do that, too!
Row 2
With color B, chain 2 (this counts as the first single crochet and chain 1 of the new row).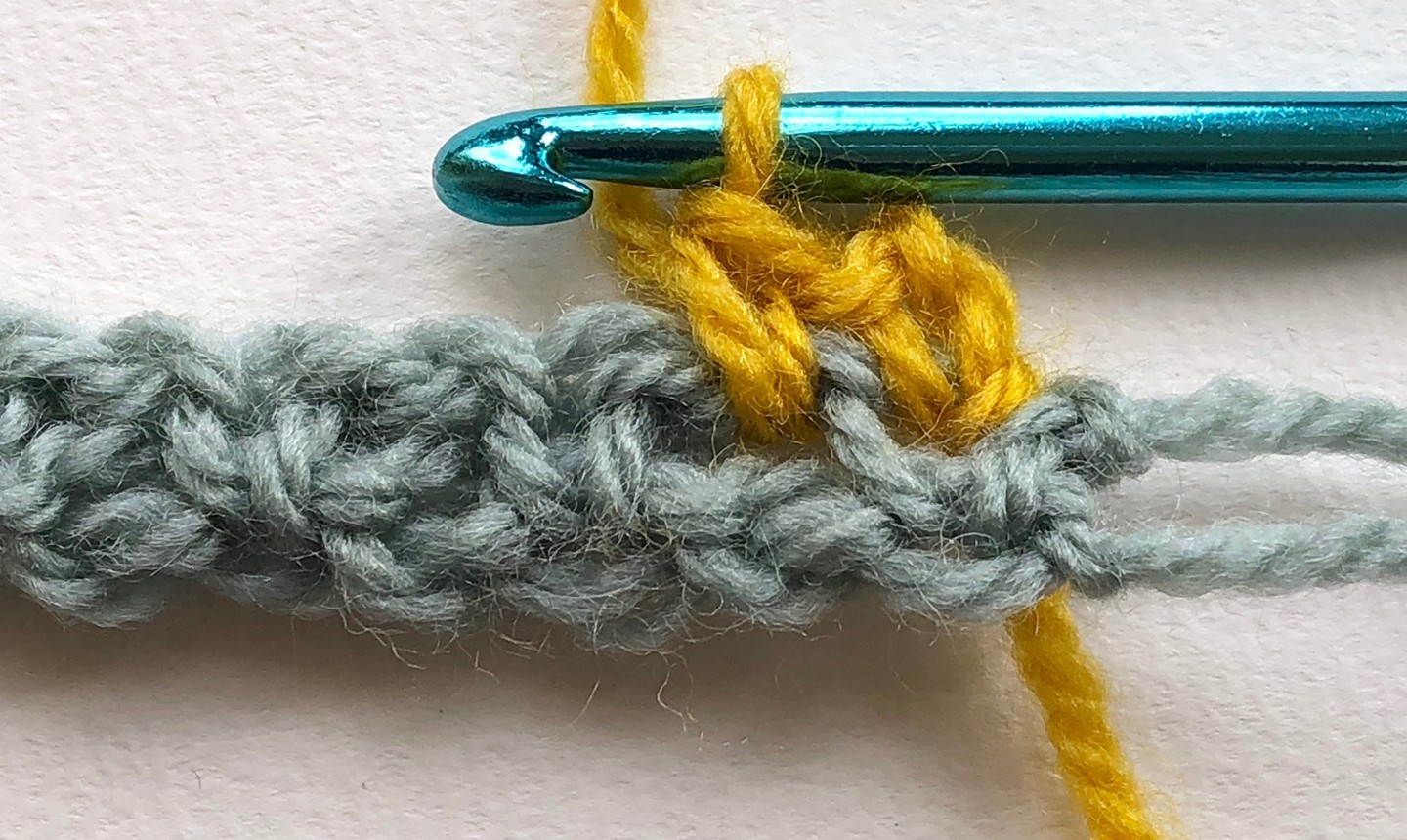 Single crochet in the first chain-1 space.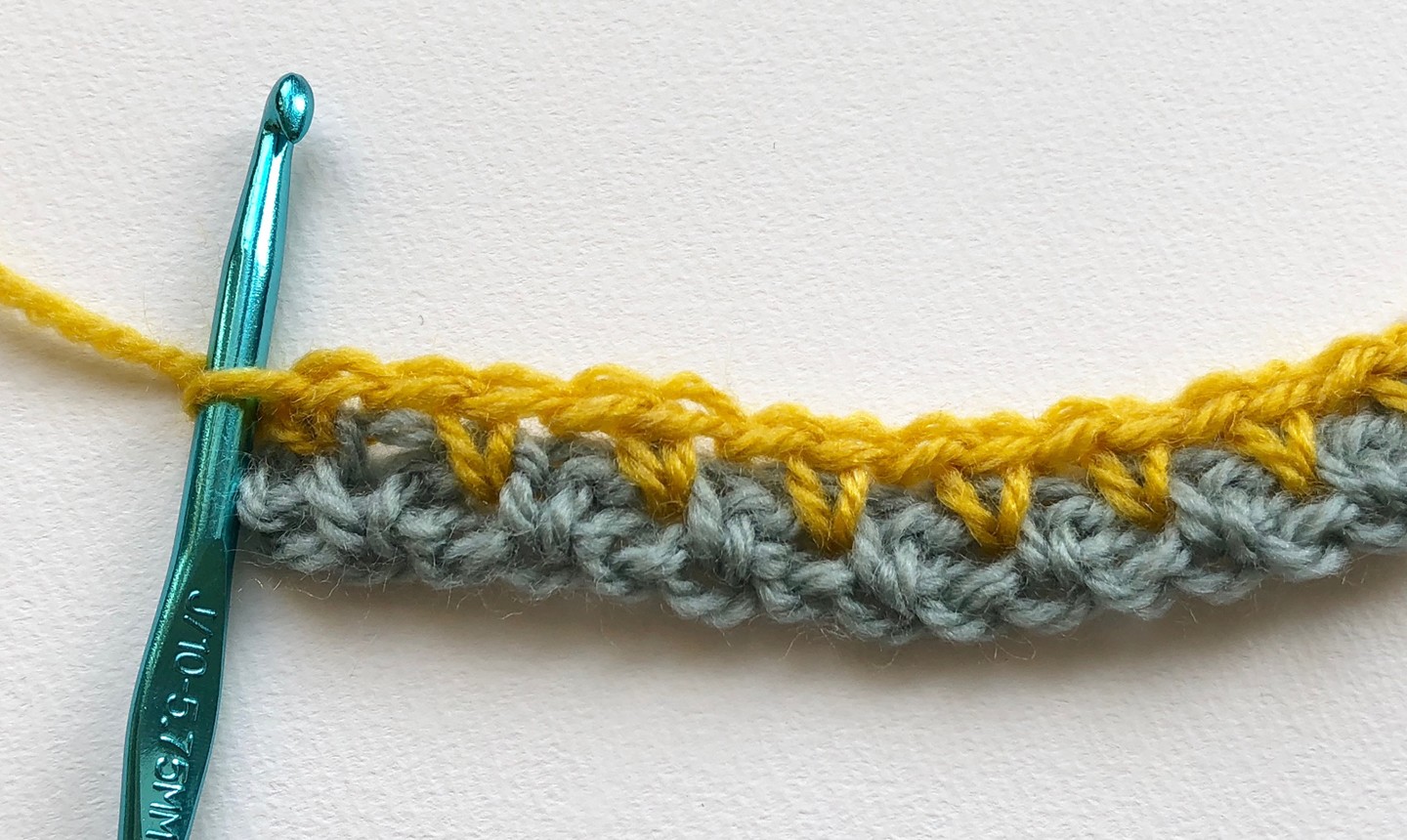 *Chain one. Single crochet in the next chain-1 space. Repeat from * across the entire row, ending with a single crochet in the top of the final stitch.
Row 3 and Beyond
Spoiler alert: rows 1 and 2 are all you need to know. You'll repeat these rows as many times as you need 'em! Keep switching up colors every row, if that's your thing!
Color Play
Want some ideas for playing with color? We've got you!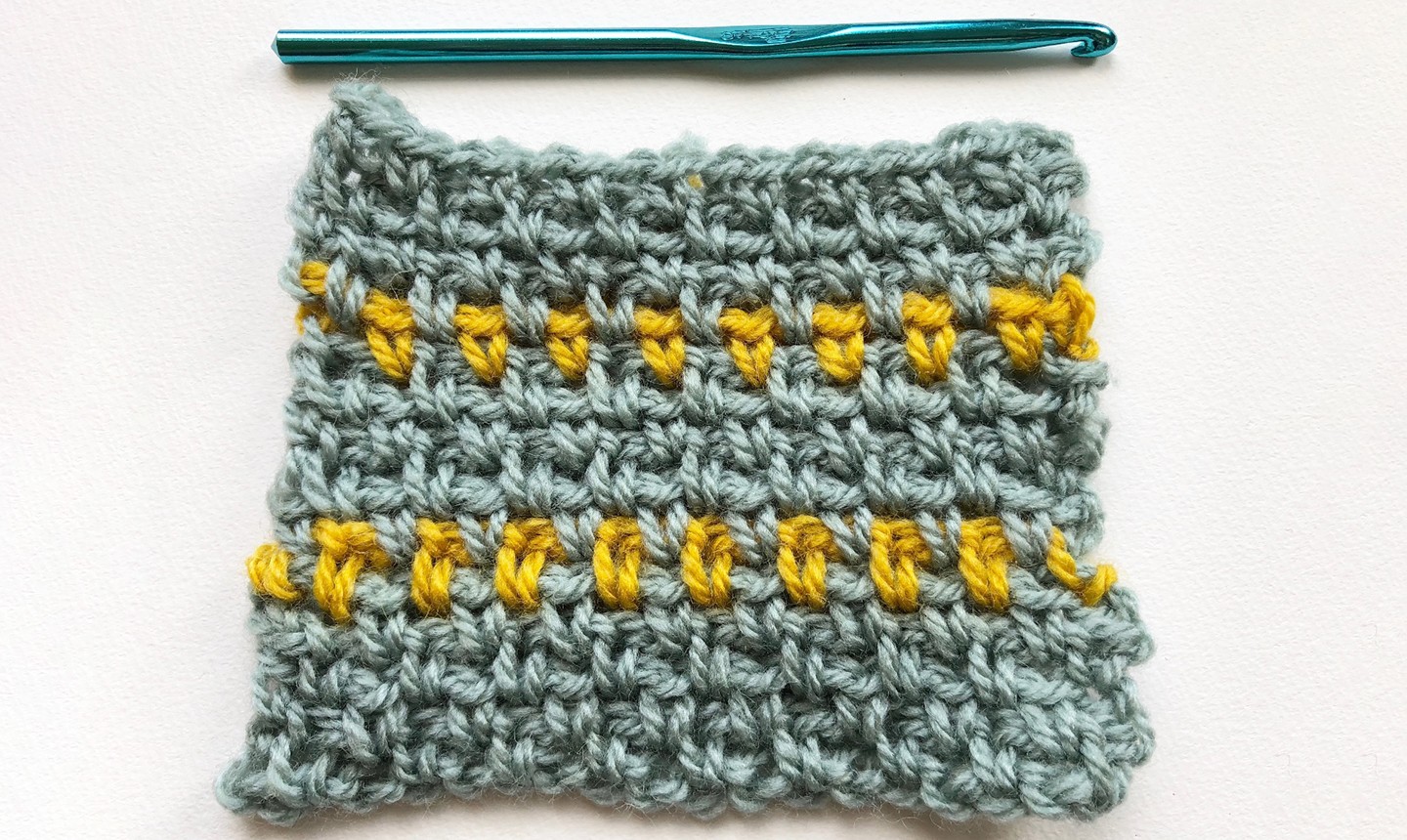 Work rows 1-4 all in the same color, then throw in a new color for row 5.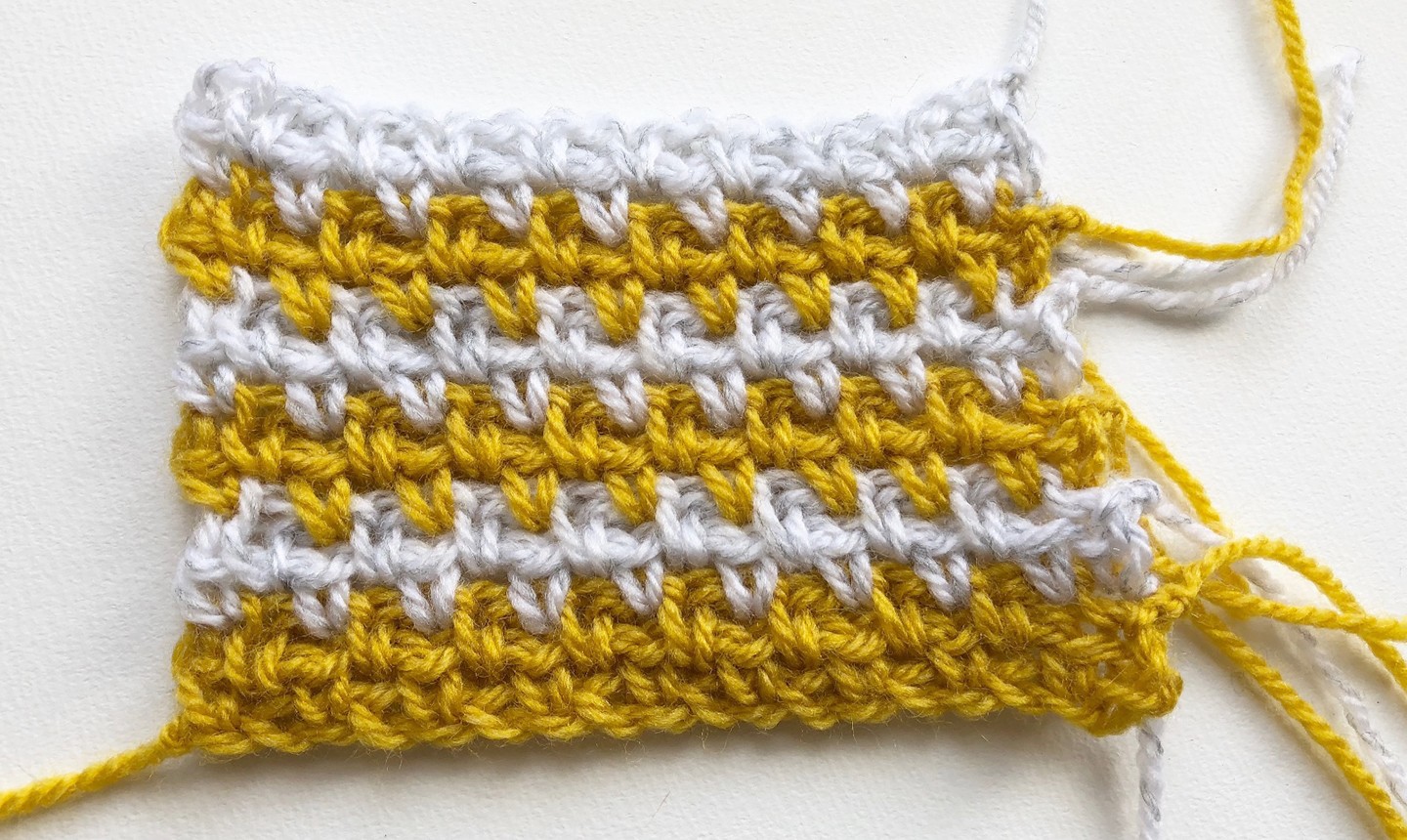 Try alternating colors every two rows.