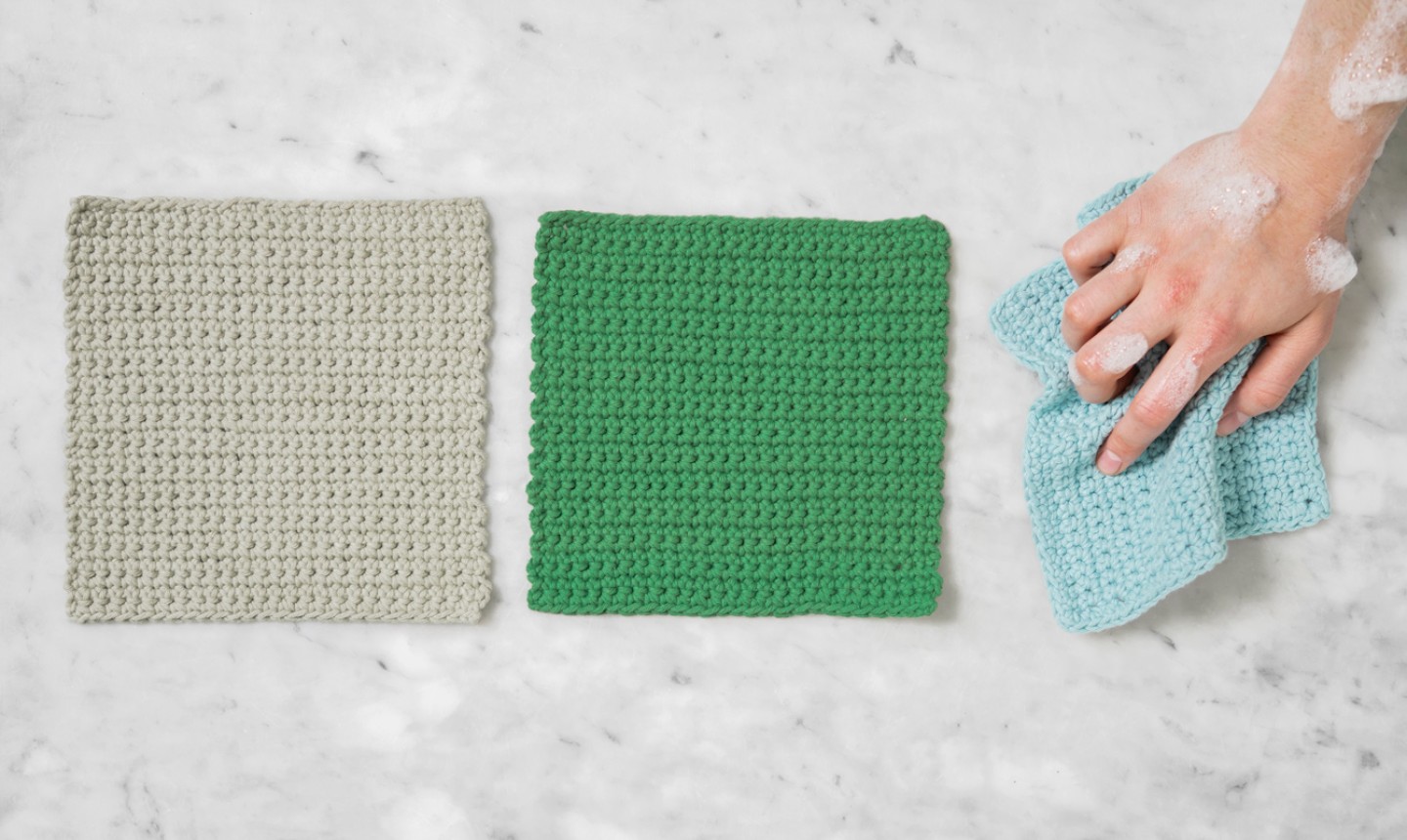 Crochet dishcloths are PERFECT beginner projects. They're small, simple and super practical, so you can make a bunch and your "practice" won't go to waste. Prepare to become a wizard of basic crochet!
Simple Crochet Dishcloth
Level: Easy
Size: 7 inches square
What You Need
Cotton worsted weight yarn
Pro Tip
You really do need to use cotton for these: it's best for absorbing water (acrylic and wool just won't get the job done).
I-9 (6.5mm) crochet hook
Tapestry needle
Instructions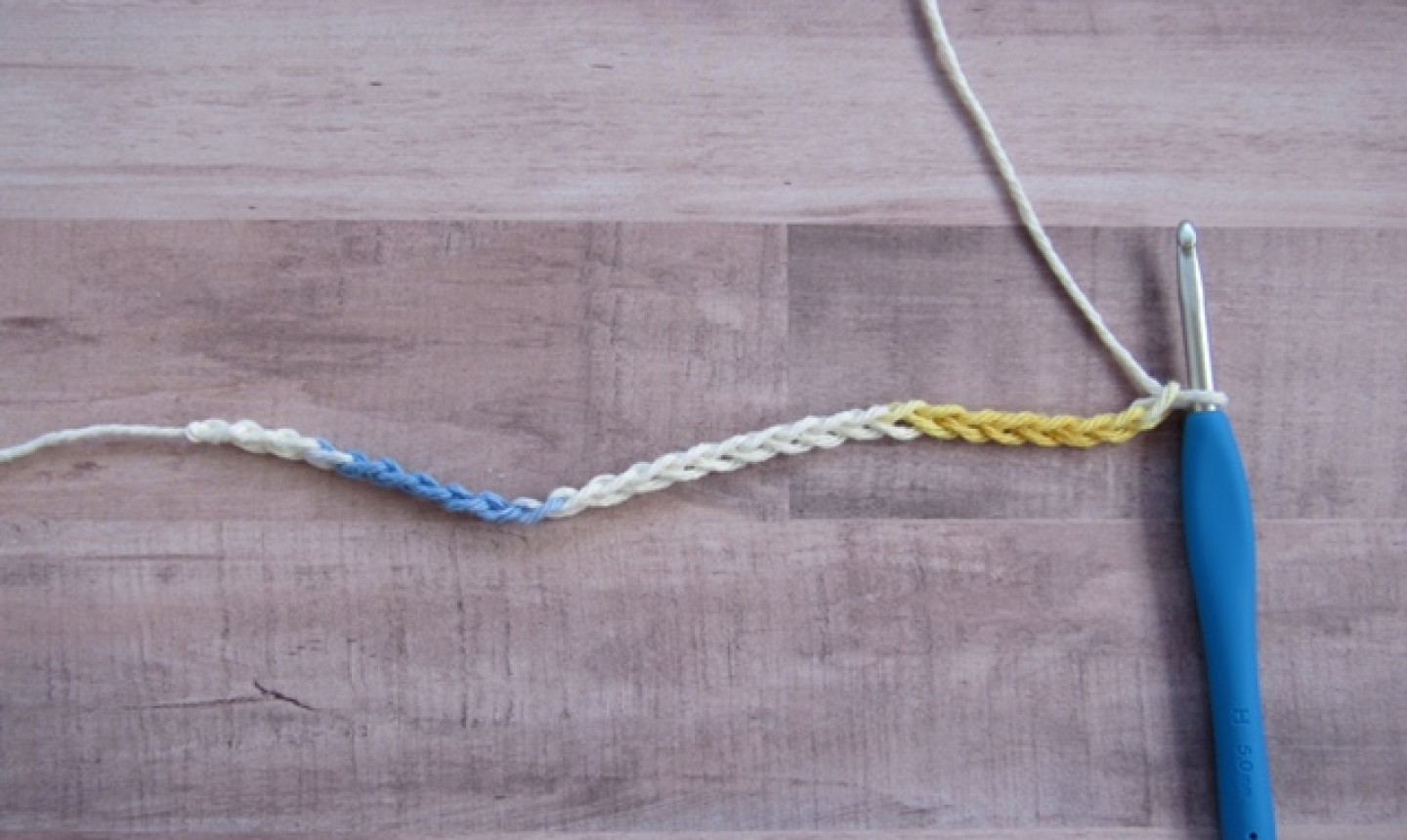 Start by making a slip knot on your hook, then chain 27 stitches .
Pro Tip
If you want to change up the size of your dishcloth, now's the time to do it. Increase your starting chain to make it wider or decrease to make it narrower.
Row 1: Single crochet into the second chain from the hook; then single crochet into each chain across.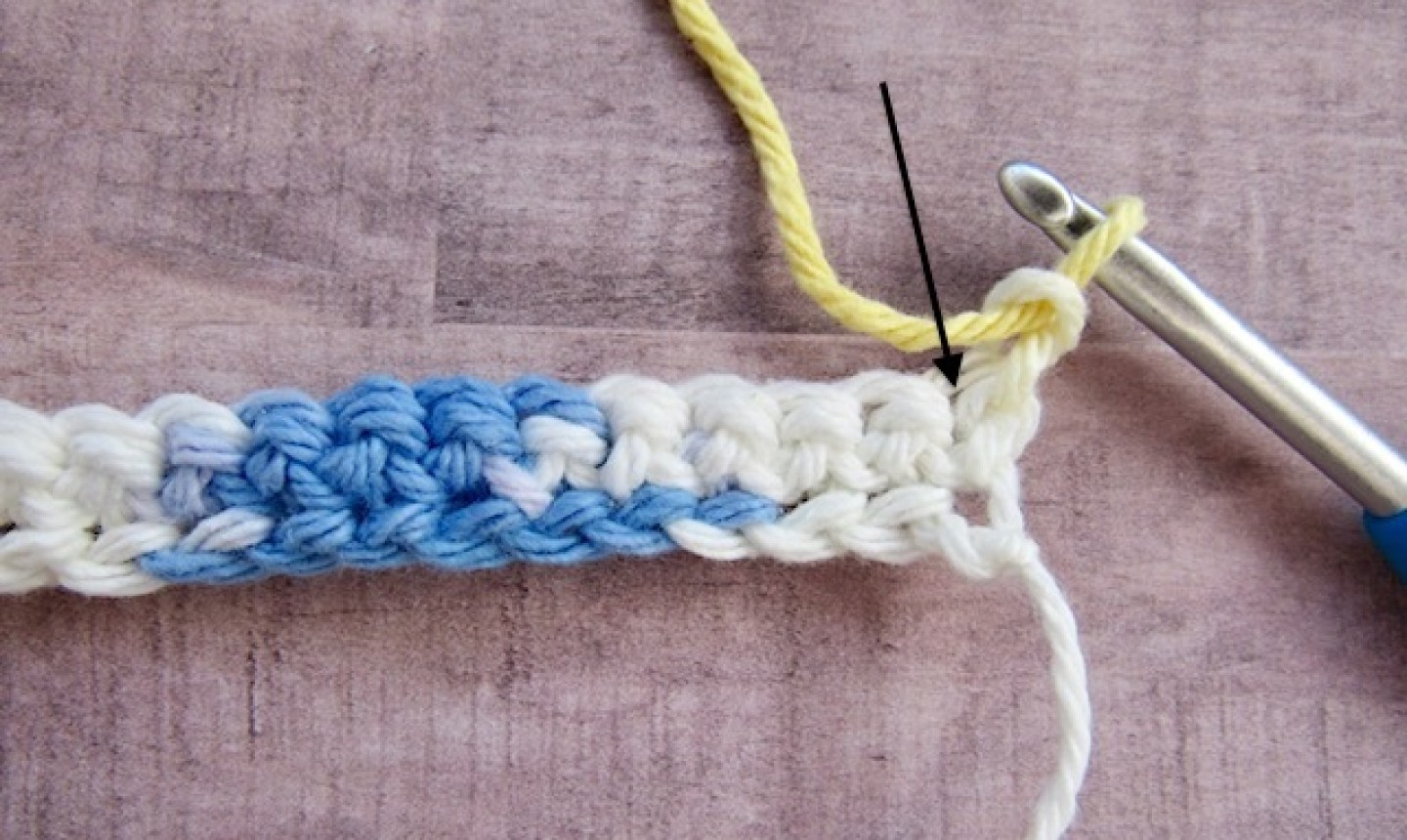 Row 2: Turn your work over and chain one. Single crochet into the first space (indicated on the photo above) and into each stitch across.
Pro Tip
If you have a hard time keeping track of where you start each row, use stitch markers to mark the first and last stitches of each row.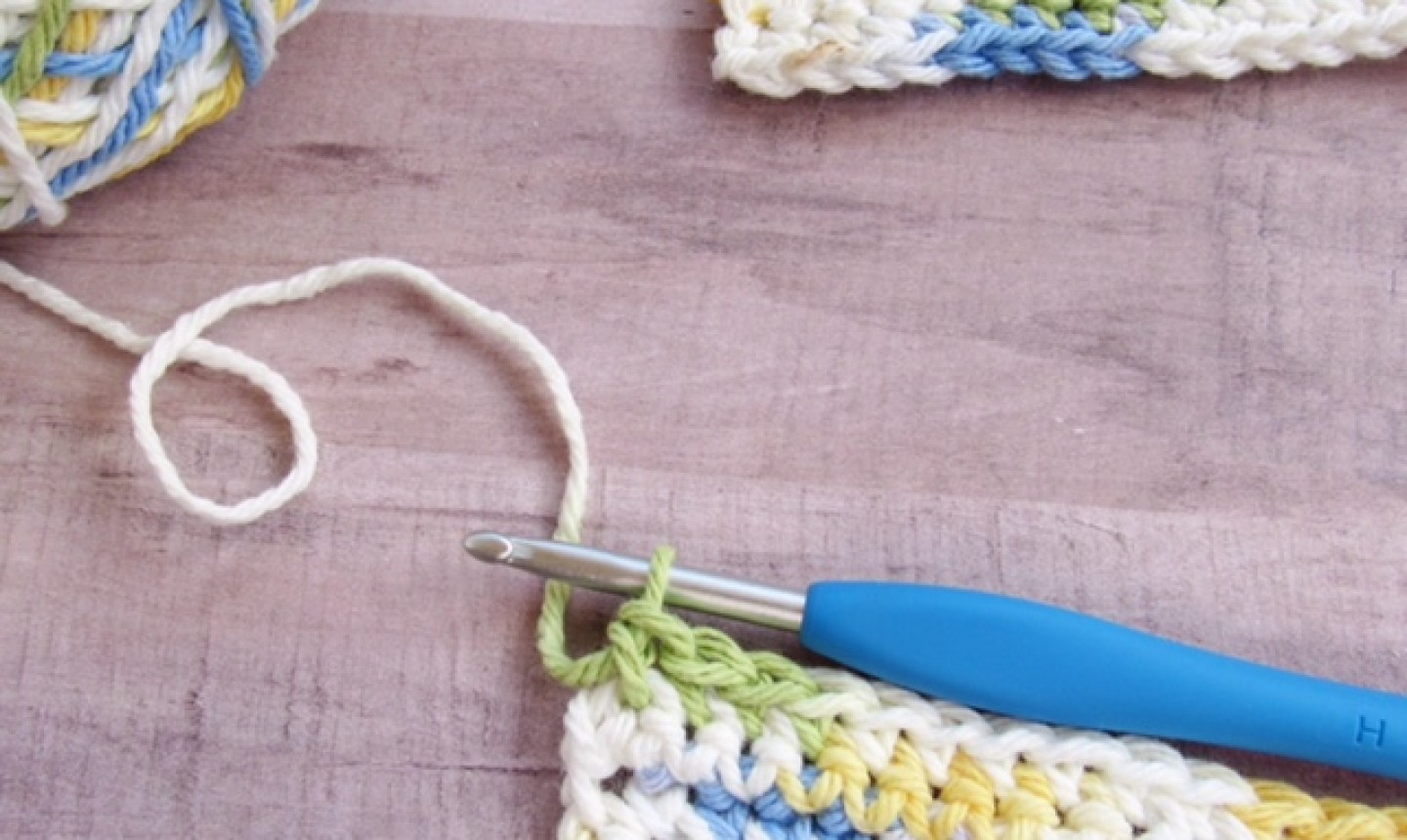 Repeat Row 2 until your dishcloth is a square, or as large as you'd like it to be.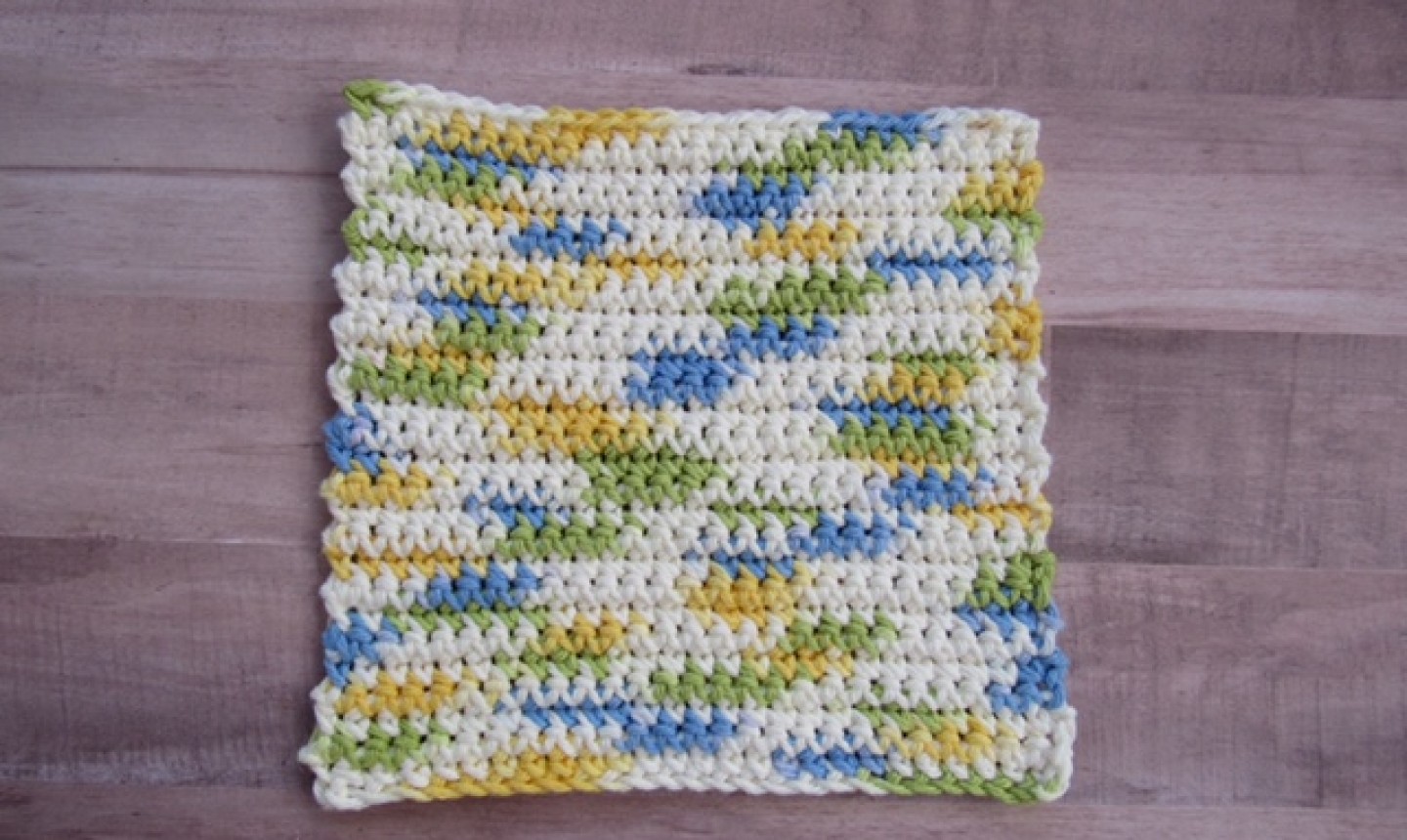 Fasten off and weave in your ends.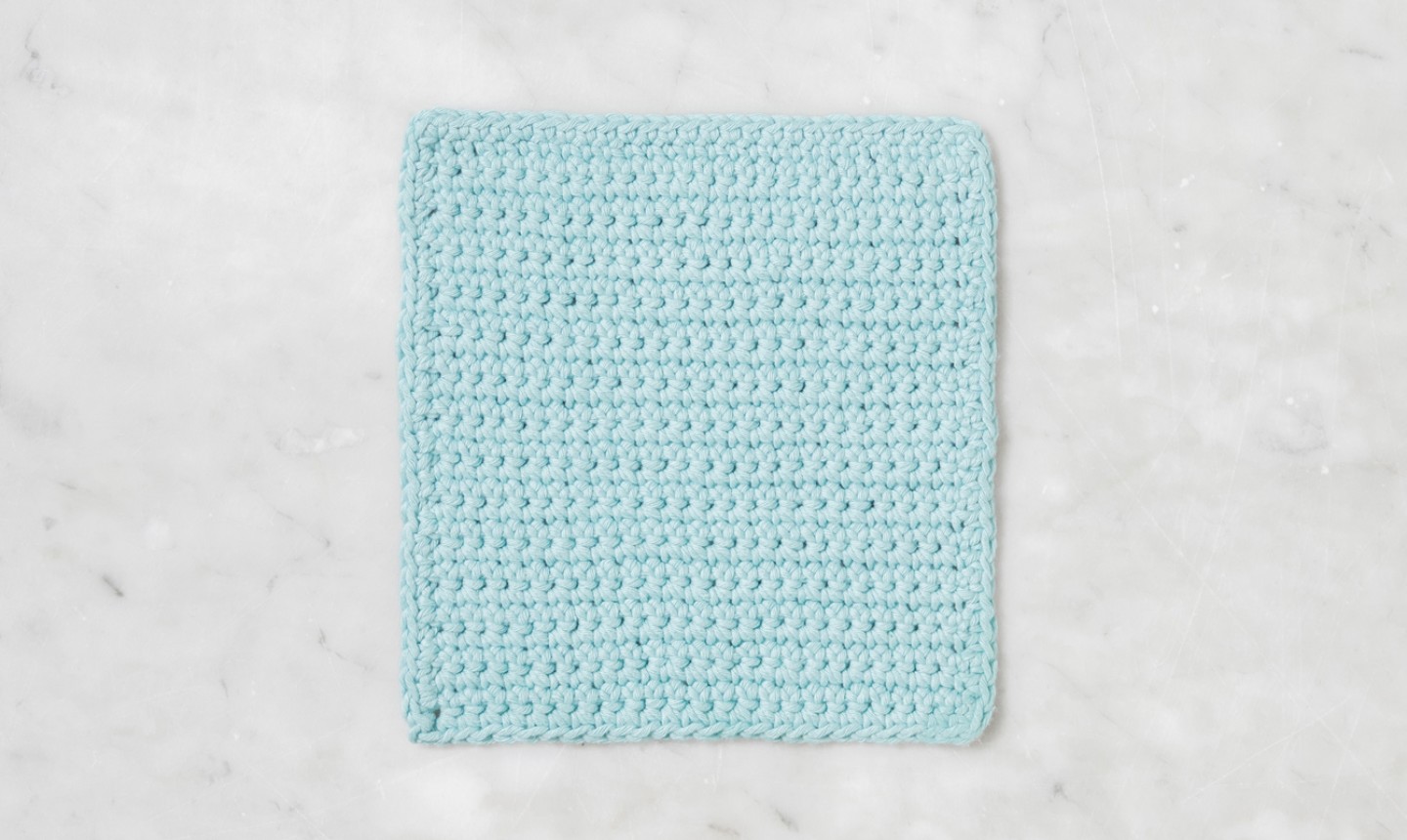 If your edges are not as straight as you'd like them to be (we've all been there!), try blocking your dishcloth, or add a single crochet border around the perimeter to even it out. Work 1 single crochet in each stitch on the top and bottom, and 1 single crochet per row on each side. Work 2 single crochets in each corner.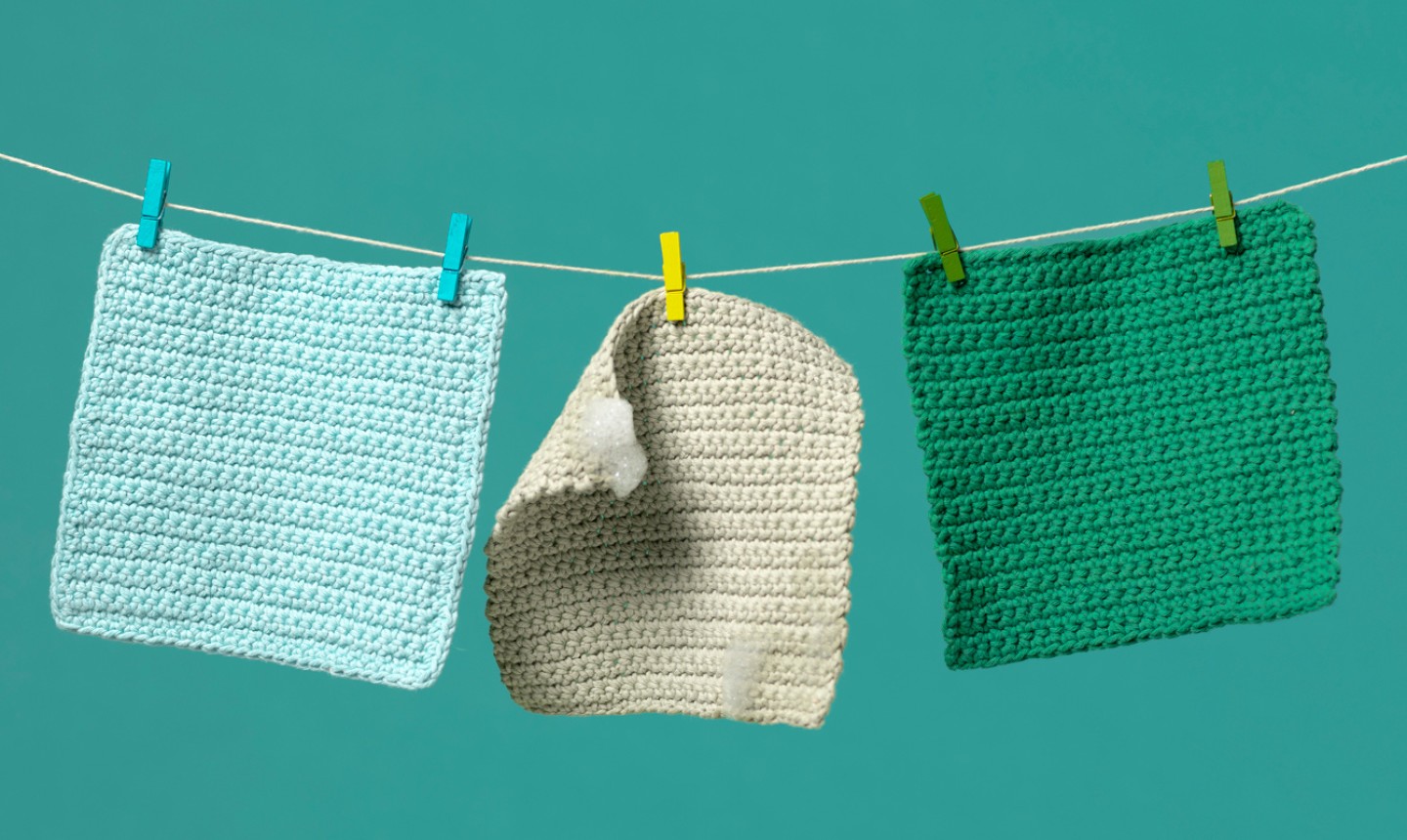 Hooked on Dishcloths?
This simple pattern is perfect for experimenting — go nuts!
Make your dishcloths different sizes. To make your washcloths larger, simply crochet the beginning chain until it is the width you would like your dishcloth, and add more rows to the work.
Use multiple yarn colors to make a stripes. Stripes are a great way to keep things interesting. (And they get you crocheting even faster: after all, who hasn't thought "I'll just finish this stripe…and then the next stripe…")
Use a stitch other than single crochet. Up for a challenge? Consider something decorative to spice it up. Just keep in mind that you need to use a dense stitch to create a nice useful cloth. Nothing lacy.
Add a fancy edge. After all, even kitchen chores deserve a little love. Here are a few of our favorite crochet edgings.
Experiment with unusual materials. Did you know standard cotton yarn isn't the only material you can use for crochet? T-shirt yarn, scrubby yarns or tulle are all great for dishcloths, since they create sturdy, abrasive fabrics.