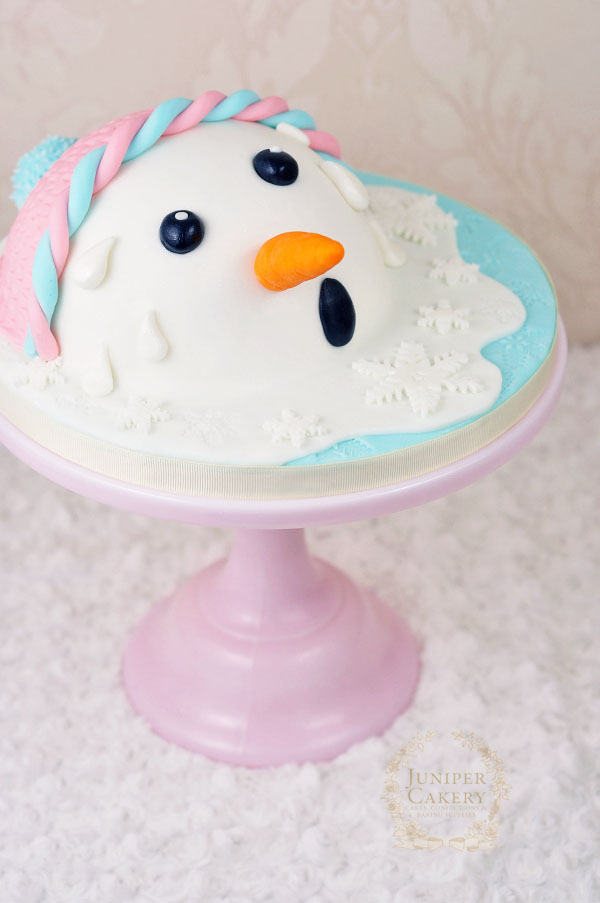 Nothing says winter fun like building a snowman! But if you're short on the white stuff, this cake is your next best bet. Even better: our melting snowman cake tutorial is the perfect easy project for newbies to hone their fondant skills (and you can whip up cupcakes to match).
Fondant Melting Snowman Cake
What You Need
1 cake drum (this should be at least 4″ larger in diameter than your cake)
1 dome or hemisphere shaped cake (crumb coated and chilled)
Fondant in white, pink, and blue (buy it or make your own)
Gum paste in orange and black
Snowflake plunger cutters
Small sharp knife
Paint brushes
Cocktail sticks
Large ball tool
Turntable
Instructions
1. Make a Snowy Base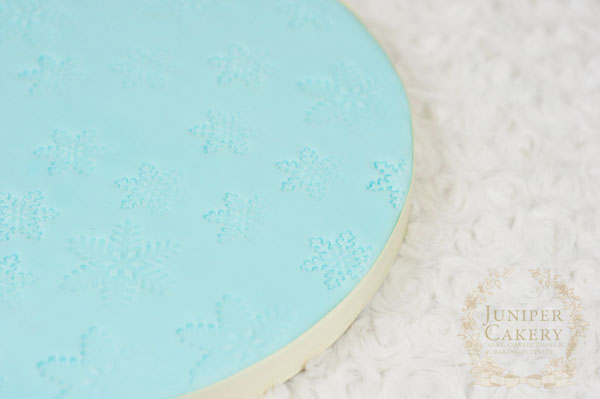 Cover your cake drum or board with blue fondant and use plunger cutters to emboss snowflakes on it.
2. Ice the Snowman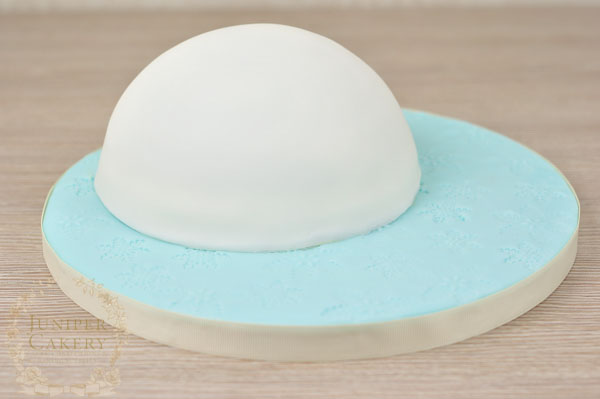 On a turntable, cover your half-ball shaped cake with a layer of white fondant and smooth over. Transfer it to the decorated cake board, placing it off-center to show off the pretty snow design.
3. Add Another Fondant Layer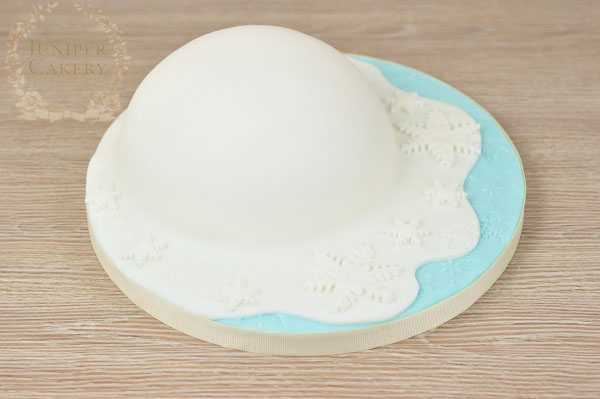 Roll out more white fondant, making sure you have enough to cover the dome and spill over the sides, as shown. Once rolled, take a small sharp knife and cut wobbly lines around the edge to replicate cartoon-like melted snow. Place the fondant over your cake and board.
4. Add a Face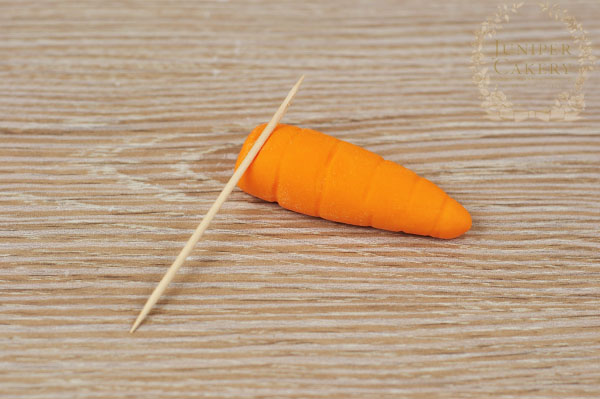 Create a carrot nose by molding orange fondant into a cone shape and and adding details with a veining tool or cocktail stick.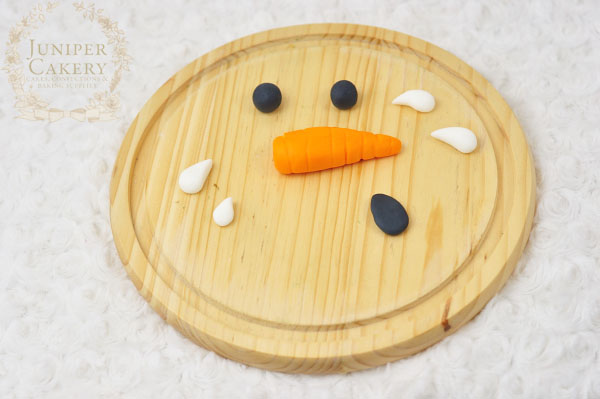 Make eyes and a mouth with balls of black fondant, then shape white fondant into tear shapes for the melted droplets.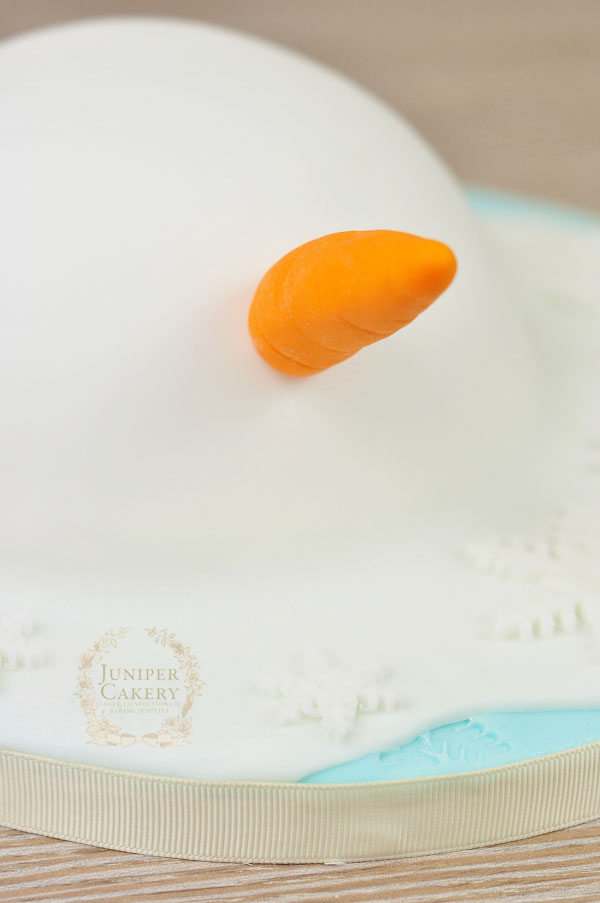 Attach the carrot nose using a cocktail stick and some edible glue. Affix the eyes and mouth by indenting groves into the fondant with a ball tool and adding a dab of edible glue.
5. Top It Off With a Hat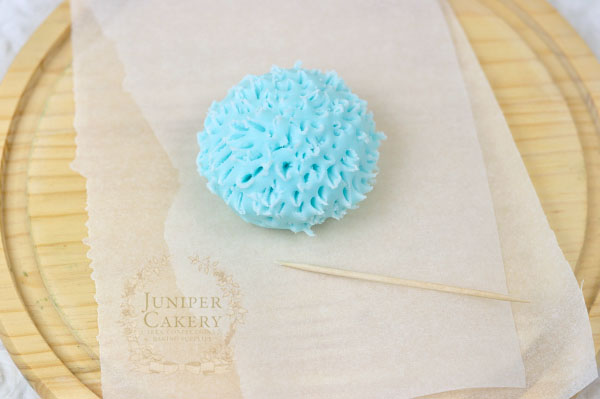 Use edible glue to attach a half-circle of rolled-out pink fondant to your snowman's head as the hat. Then add the details: twisted fondant ropes for the hat's edge, and a pom pom made of a fondant ball scored with a cocktail stick. Attach both with edible glue.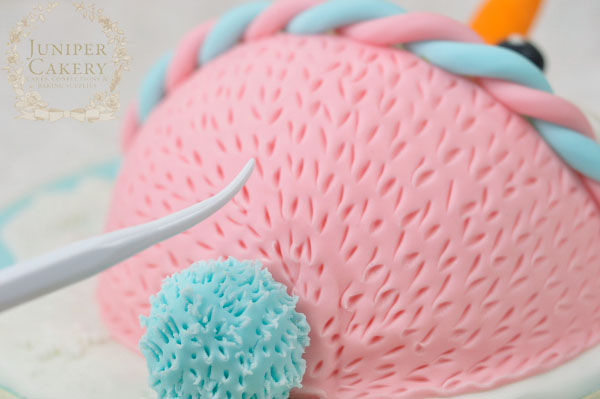 Lastly, add a knit pattern to your snowman's hat by using a veining tool to make V-shapes all over it.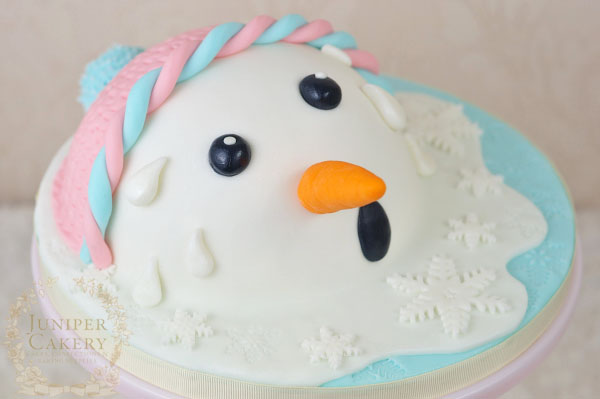 Nailed it? We bet you did! Keep the party going with more seasonal baking projects like our easy winter cake or fondant snowflake cupcakes.