One of the stages in the quilt-making process that many people fear is the actual quilting. The time spent at the machine sewing the quilt layers together can be daunting! Luckily there are many options for quilting, and plenty of simple designs that work well for beginners.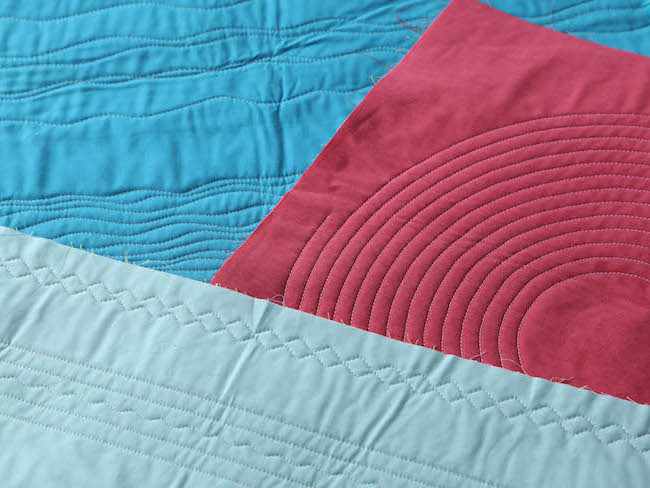 Here are a few beginner machine quilting patterns to get you started.
1. Straight line quilting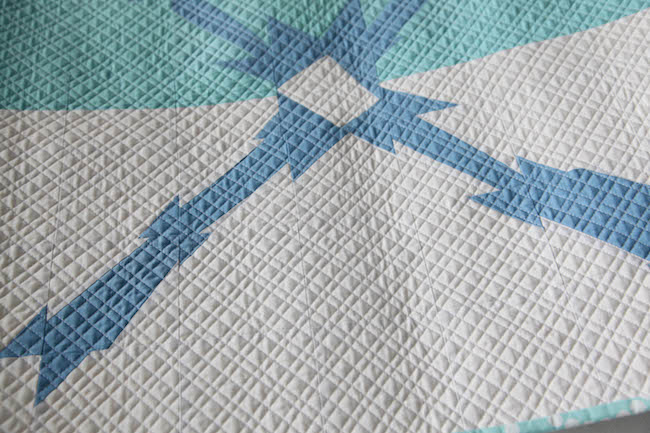 A quilt has a clean, modern feel when it is quilted with straight lines. There are many different options here! Straight lines can be stitched in all directions (vertical, horizontal, diagonal). And they can be layered in a crosshatch, squares, or diamonds.
How to get perfectly straight lines
When straight line quilting, set your machine to a longer straight stitch. Mark the lines where you'll stitch using chalk or a fabric pen and a ruler. If you don't like marking your quilts, layer painters tape across the quilt to form your lines.
Another way to get straight lines is to use a metal guide on your machine that can be set to specific widths. Straight line quilting is done best with a walking foot, a specialty foot that feeds the fabric through the machine from both the top and bottom. Without it, the quilt sandwich is fed through unevenly and the end result will be disappointing.
2. Free-motion loops
If you would like to use free-motion quilting, loops are the easiest way to go. In this design, freehand loops are stitched across the quilt. Unlike meandering, the stitch lines are happily crossed in this pattern! This makes quilting much easier. To keep the loopy lines even, take cues from the quilt pattern. You can also use chalk or tape to create parameters for where you'd like to quilt.
3. Echo or shadow quilting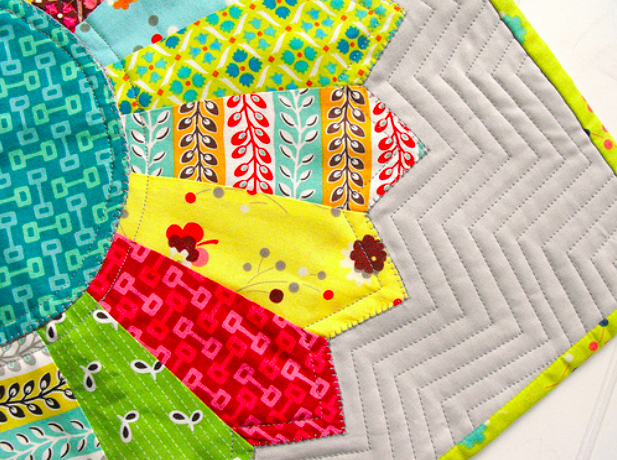 Whenever there are shapes appliquéd or pieced into the quilt top, echo or shadow quilting is a great way to highlight those objects. In this technique, a parallel line of quilting is stitched around the shape at approximately ¼". This line is then echoed repeatedly with more parallel lines of stitching every ¼". This creates rings that echo around the shape.
4. Stitch in the ditch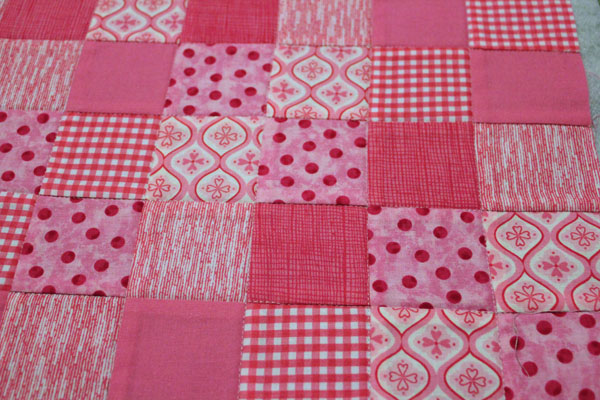 This is a method that involves quilting stitches parallel to the seams in the quilt. These stitches are placed just beside the seams (approximately ⅛" – ¼") or directly in the seams. The goal is to keep the stitches at a uniform width from the seam while also keeping them nice and straight. The stitches will not be very visible on the front, but they will show well on the back. Choose a coordinating thread to help the stitches blend into the fabric.
These are just a few simple machine quilting patterns that you can try! Make a quilt sandwich out of some fabric scraps and batting, and take some time to practice. Before long you will feel confident and be ready to quilt your own project with your machine.