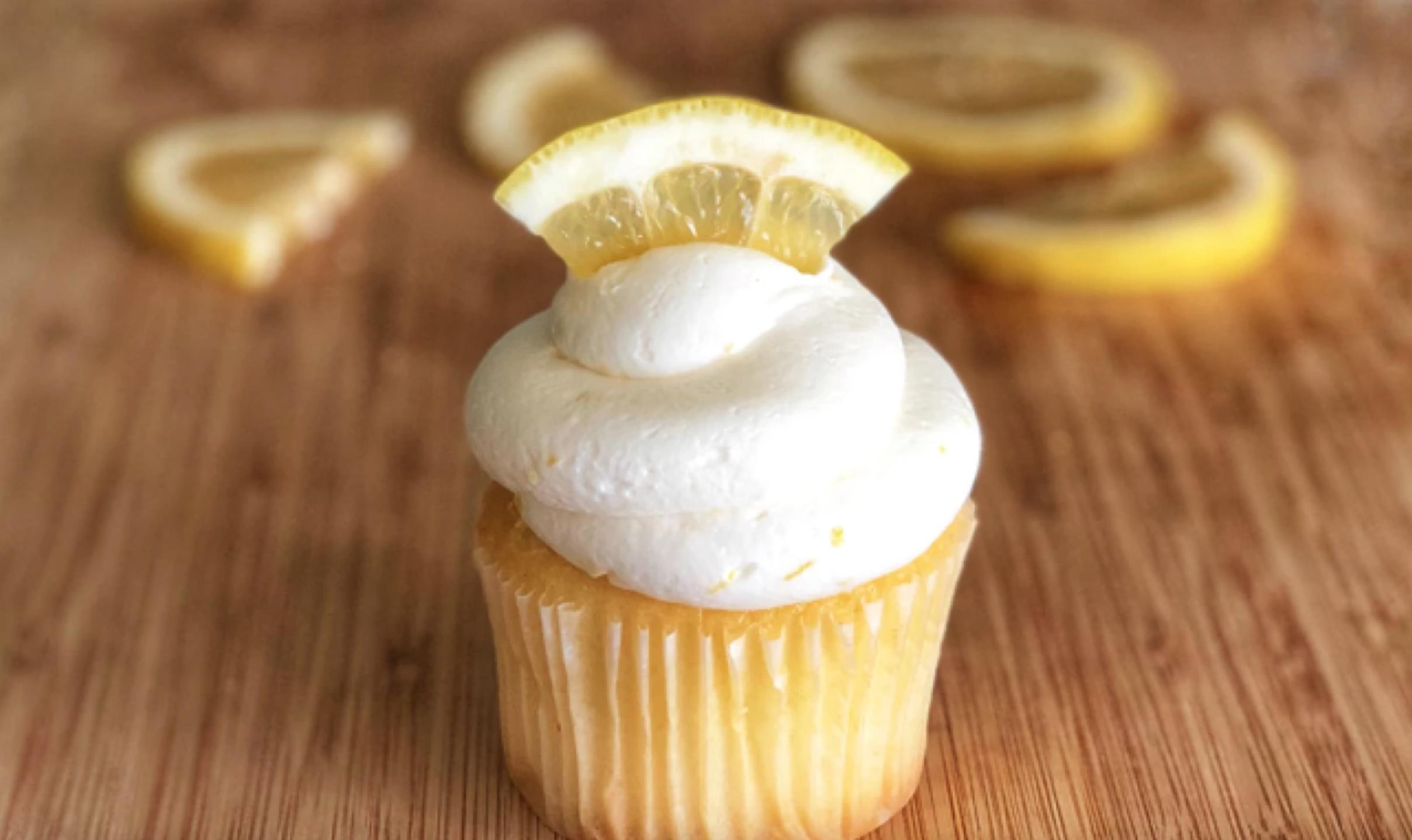 This lemon buttercream packs a big flavor punch. It uses both fresh lemon juice and zest for a delicious citrus flavor that pairs so well with vanilla cake, strawberry cake or, if you really wanna double down, lemon chiffon cake. But honestly, you can pipe this buttercream on practically anything — it's that good. So let's get baking!
Lemon Buttercream
Yield: Enough to cover a two-tier 8″ cake, or 2 dozen standard cupcakes
Ingredients
Zest of 2 large lemons (about 1 heaping tablespoon)
3 tablespoons lemon juice
½ cup (1 stick) unsalted butter, at room temperature
½ cup (1 stick) salted butter, at room temperature
4½-5 cups sifted powdered sugar
1 tablespoon heavy cream
Instructions
1. Zest and Juice
Zest two large lemons using a microplane zester. (It should equal about a tablespoon or a bit more.) Make sure to only zest the yellow parts of the skin and not into the pith (the white spongy part underneath the yellow).
Juice one of the lemons. Measure out 3 tablespoons of lemon juice and set aside.
2. Cream
Add both butters and lemon zest to a stand mixer bowl and cream using the paddle attachment at medium speed. Beat until smooth and fluffy, for about 2 minutes, scraping sides as needed. Alternatively, you can use a hand mixer.
3. Sift and Beat
Sift the powdered sugar and add 2 cups into the bowl. Beat at low speed to prevent the sugar from being pushed out of the mixer. Then increase the speed to medium.
4. Add the Juice
Add the lemon juice and remaining 2½ cups of sugar. Beat for another 2 minutes. Add a tablespoon of heavy cream or use the extra ½ cup of sugar to get the consistency to your liking. Use immediately.