Nobody wants a cake that tastes artificial — so don't settle for a strawberry cake made with artificial flavors. This strawberry cake recipe is made completely from scratch, using fresh strawberries. It starts with a purée of fresh strawberries, which you cook down into a strawberry reduction sauce. With that wonderful saucy goodness, you make a cake rich in texture and a beautiful delicate flavor.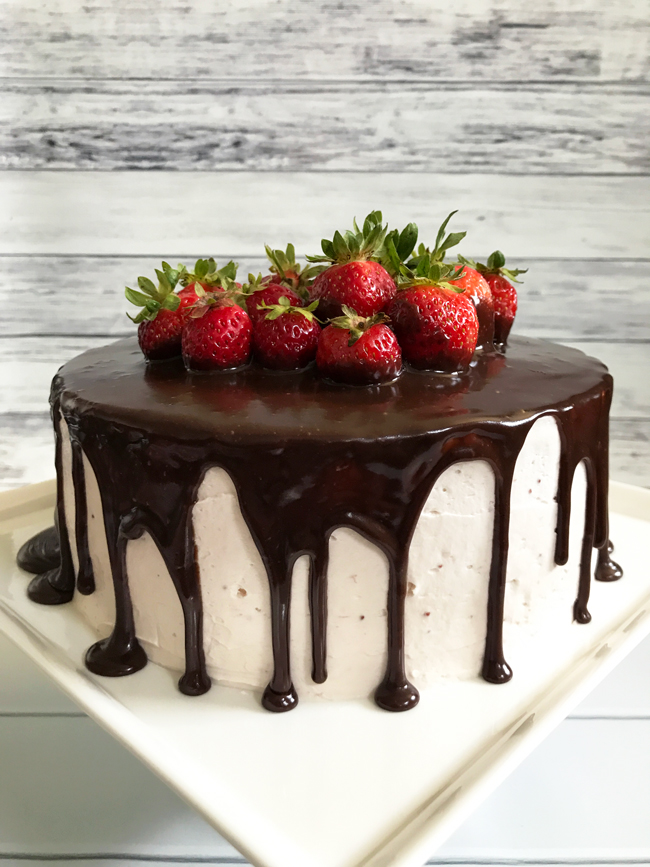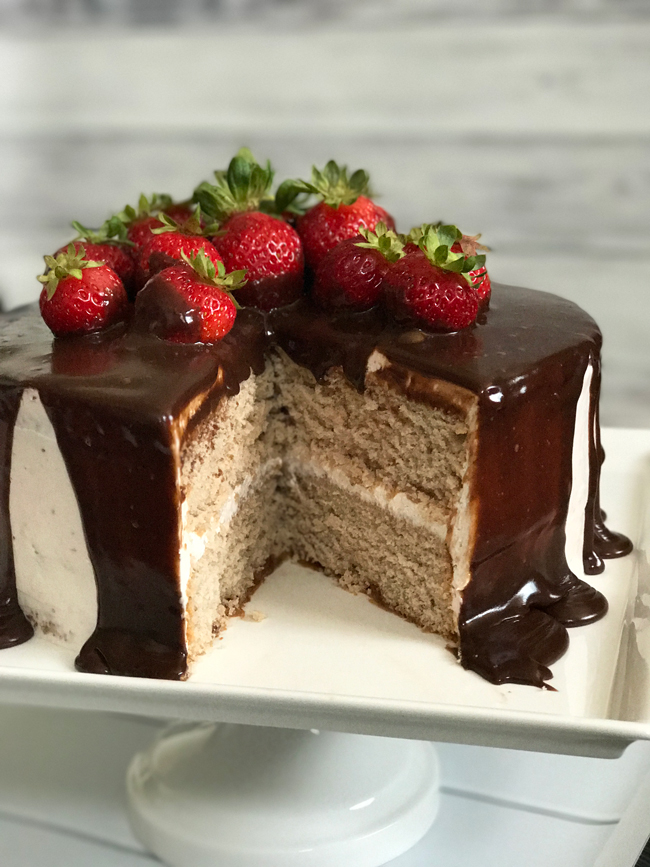 Strawberry cake recipe
Makes two 8 inch cakes.
Ingredients:
1½ pounds fresh ripe strawberries

1½ + 1

½ tablespoons

 cups granulated sugar, divided
2 ½ cups flour

2 ½ teaspoons baking powder

½ teaspoon salt

½ cup (1 stick) unsalted butter, at room temperature

2 eggs, at room temperature

½ cup strawberry reduction sauce at room temperature

1 teaspoon vanilla extract

½ cup, plus 2 tablespoons whole milk, at room temperature
Make the strawberry reduction sauce
This part can be done far ahead of time and should be done at least a few hours before making the cake, so that it can come to room temperature before use.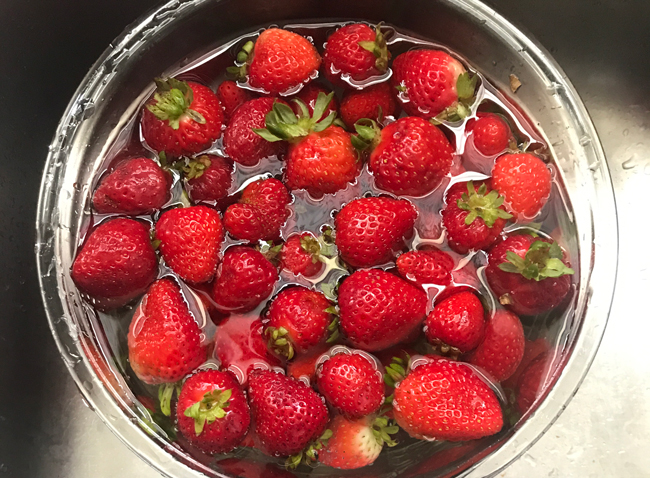 Soak strawberries in cold water for at least 10 minutes. Soaking loosens the dirt around the stems and seeds on the berries. Rinse thoroughly and place on paper towels to dry.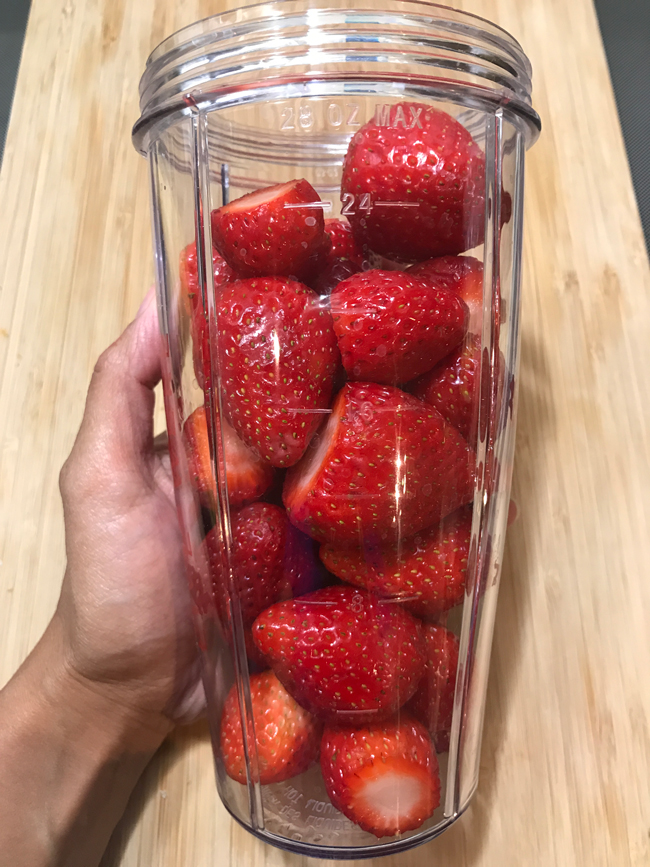 Remove stems and chop any larger strawberries into smaller pieces. Place the berries in a blender and until there are no visible chunks.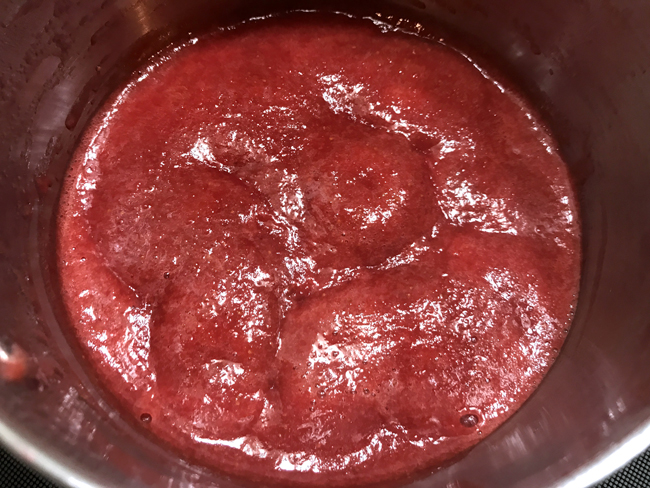 In a medium saucepan over medium heat, bring strawberry puree and 1½ tablespoons of the sugar to a boil. Then continue to simmer over low heat for about 30 minutes, stirring more frequently as the puree thickens. The liquid should be reduced by half.
Let cool completely and place in an airtight container or jar to store in the refrigerator until ready for use.
Bake the cakes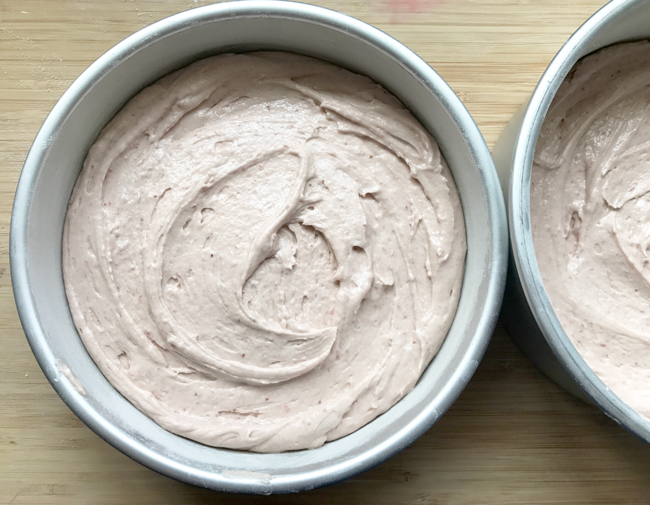 Preheat the oven to 350 F.

Line the bottoms of two 8″ round pans with parchment paper, then butter and flour the sides.

In a medium bowl, whisk together flour, baking powder and salt. Set aside for now.
In the bowl of a stand mixer fitted with the paddle attachment, beat the butter and remaining sugar until fluffy. Alternatively, a hand mixer can be used.
Add eggs one at a time and beat until thoroughly combined.
Add strawberry reduction and vanilla, then beat until combined, scraping the sides of the bowl as needed.
Add half of the flour mixture to the wet mixture and combine over medium-low speed.
Optional: If you prefer a deeper pink color, add about 1 teaspoon of red food coloring now.
Reduce the speed to low and pour the milk into the mixture. Once combined, add the remaining flour mixture and beat at medium speed until the batter is combined, scraping the sides as needed.
Divide batter evenly between the two pans. Bake for 30-35 minutes or until a cake tester comes out clean.
Let cool completely on wire racks. Once cooled, wrap and place in the refrigerator to chill.
Strawberry cream cheese frosting recipe
This filling/frosting is very thick and creamy and has a light strawberry flavor.
Ingredients:
8 ounces cream cheese, at room temperature
1½ cups powdered sugar
3 tablespoons strawberry reduction sauce
2 cups whipped cream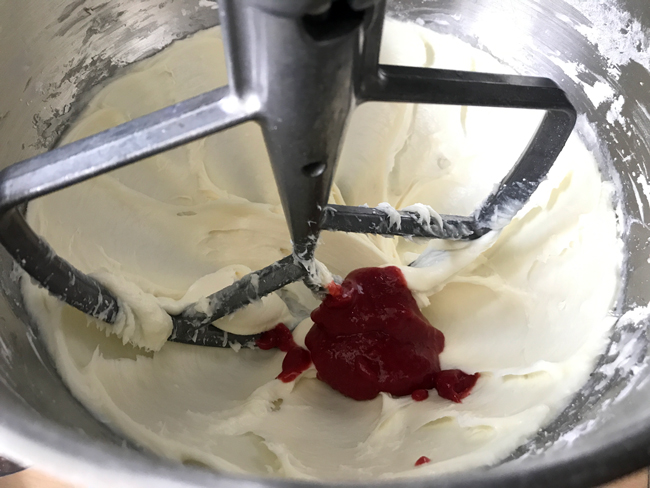 In the bowl of a stand mixer fitted with the paddle attachment, beat cream cheese and sugar until well combined, about 2 minutes. Scrape sides and add 3 tablespoons of the strawberry sauce and beat again until combined.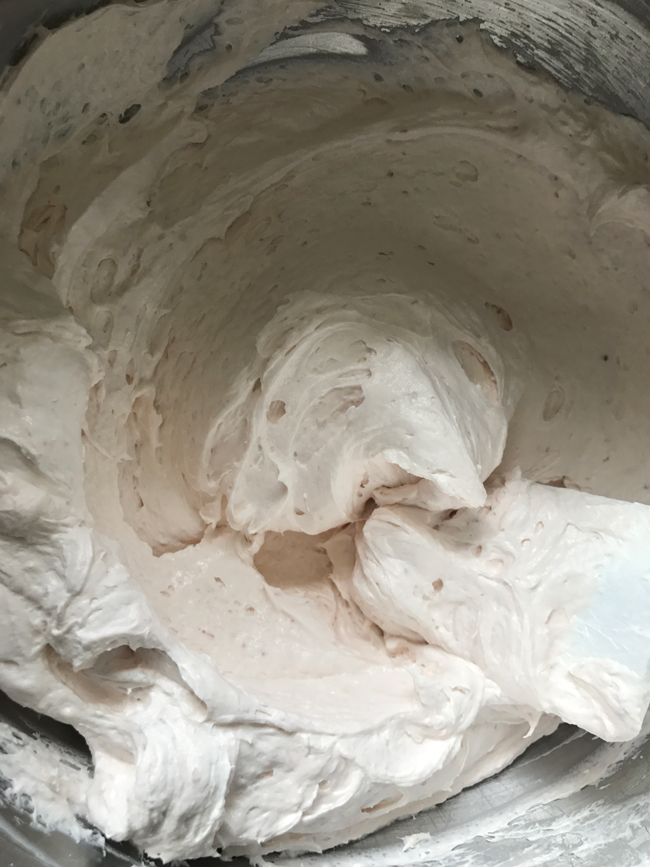 Using a spatula, fold whipped cream into the cream cheese mixture.
Assembling the cake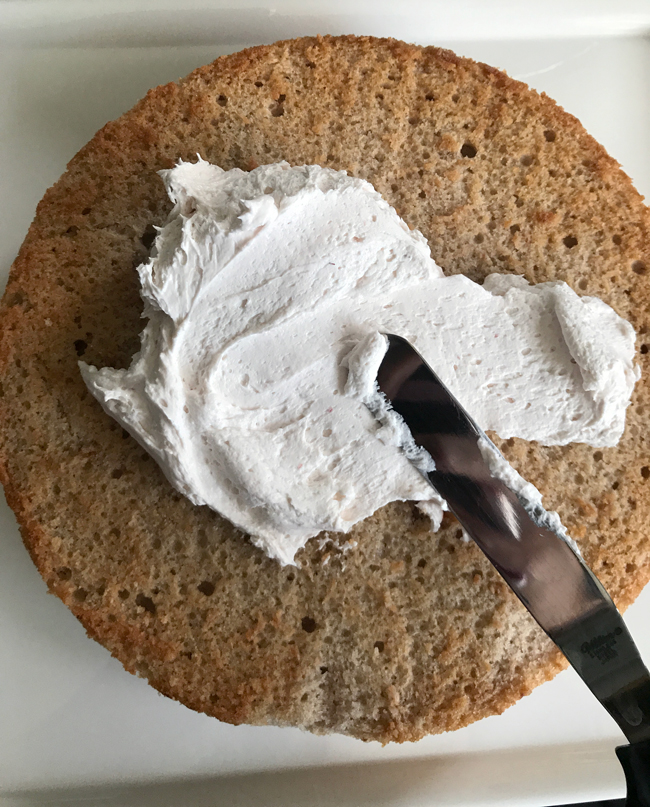 Once the cakes have chilled, level them and spread filling over one layer. Place the other cake layer on top and coat the entire cake.
Frost the rest of the cake.
Topping with ganache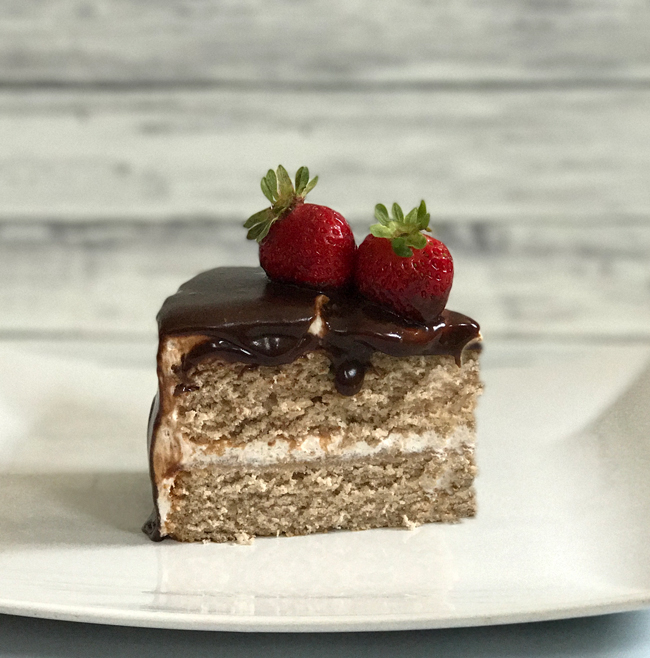 This optional step gives the cake a striking look, but note that the chocolate flavor will dominate this otherwise delicately flavored cake.
Ingredients:
½ cup heavy cream
¾ cup milk chocolate chips
Directions:
Place heavy cream in a bowl and heat in the microwave for 45 seconds.
Add chocolate chips and whisk until completely melted and smooth.
Let cool before drizzling over the cake.