Chiffon cakes are some of the most beautiful cakes you'll find in a bakery case. They are tall, with an airy, even crumb that promises every bite will be light and fluffy. They may not have multiple layers or fancy frosting, but they are classic cakes that are always crowd-pleasers. That makes this delightful lemon chiffon cake recipe the perfect addition to your cake-baking repertoire.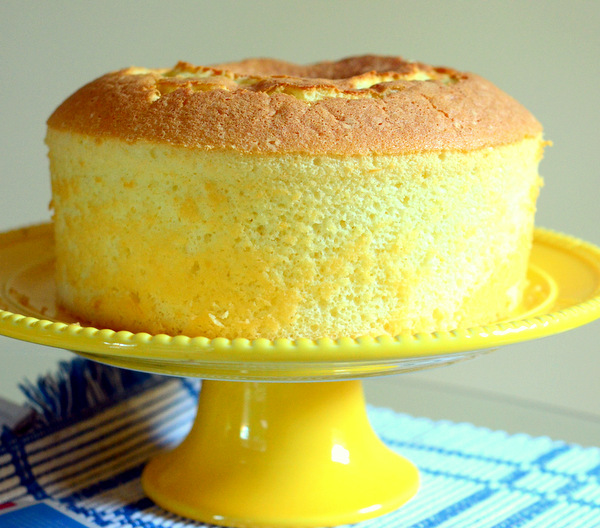 What is a chiffon cake?
Chiffon cakes were invented in Los Angeles in the 1920s by a baker who was looking to create a cake that was both lighter than a buttery pound cake and more moist than a sponge cake. The cake was an overnight success, but the recipe was kept secret for 20 years until it was sold to General Mills and released to the public as one of Betty Crocker's signature desserts.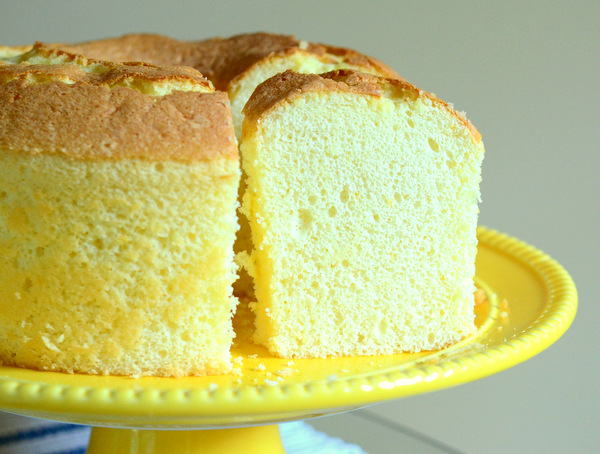 About the ingredients
The light texture of the lemon chiffon cake comes primarily from beaten egg whites, which are folded into the batter and give it a high rise similar to that of an angel food cake. To ensure that the finished cake rises up to the required height, most recipes (this one included) add some baking powder to the cake batter in addition to all those beaten eggs. 
Another important component of the chiffon cake is cake flour. Cake flour is a low-protein flour that is milled to an almost powdery texture. It generates less gluten in a cake batter than other types of flours, leading to a cake with a finer crumb than all-purpose or bread flour can produce. Its light texture works well with the beaten egg whites to keep the cake fluffy.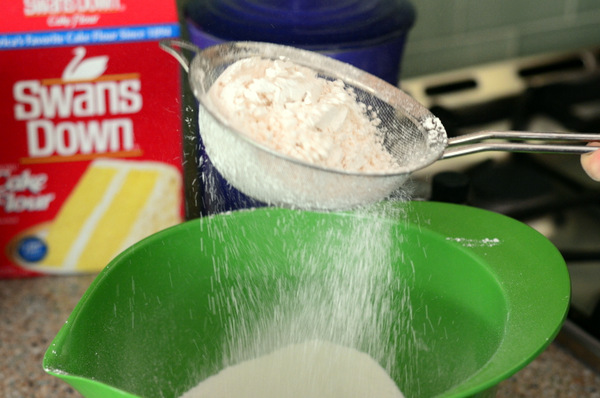 Since cake flour has such small particles, it tends to clump as it is stored. The easiest way to measure it is to spoon it out into a measuring cup, then level it as you would with other flours. Once you have measured it, be sure to sift it before using for best results. 
Eggs and flour aren't unusual in a cake batter, so what was that secret ingredient that make chiffon cake so unique?
It turns out to be vegetable oil. In a chiffon cake, the vegetable oil is added to a batter that contains a lot of beaten egg whites, which gives it its high rise and ultra-light texture. The vegetable oil ensures that the cake remains soft and moist after it comes out of the oven. It has such a lasting moisturizing power that the cake will remain fresh for quite a few days. 
Recipe notes
Like an angel food cake, which is very similar in appearance, this lemon chiffon cake is baked in a round tube pan. The pan should be degreased, allowing the cake to "climb" the sides of the pan as it rises.
Also like an angel food cake, the cake should be cooled upside down. If your pan has "feet" on it, you can simply invert your pan onto the counter. If it does not, you will need to invert it onto a bottle so that the cake is held away from the countertop.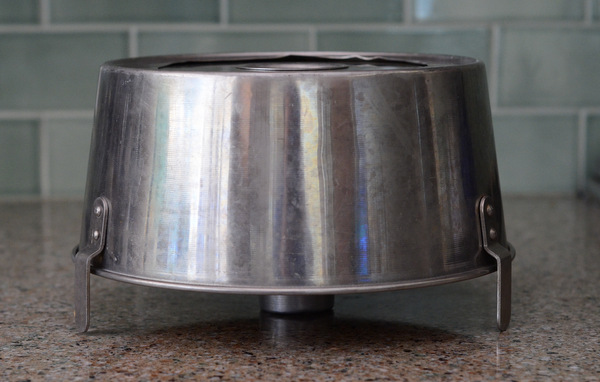 A basic chiffon cake is easy to make and very impressive to look at. It is also like a blank slate for other flavors. The recipe below is for a lemon chiffon cake, but you can easily switch out the lemon for orange or another citrus fruit. If you prefer a vanilla cake, replace the citrus juice with more milk and double the vanilla extract.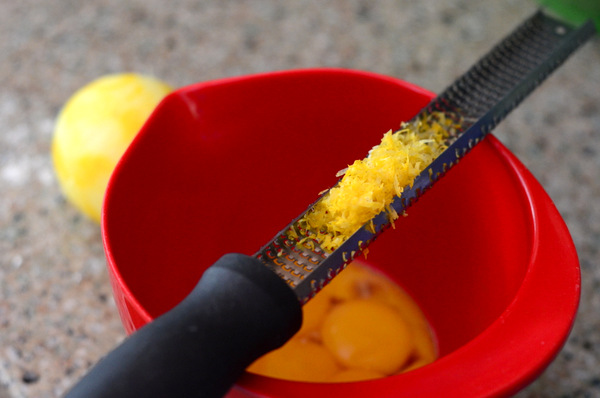 The cake needs no frosting, but it can be finished with a light glaze or a dusting of powdered sugar if you want to dress it up.
Lemon chiffon cake recipe
Serves 12
Ingredients:
2¼ cups cake flour
1½ cups sugar, divided
1 teaspoon baking powder
½ teaspoon salt
8 large egg whites, room temperature
7 large egg yolks
1/3 cup vegetable oil
½ cup milk
¼ cup lemon juice
1 tablespoon lemon zest
1 teaspoon vanilla extract
Step 1: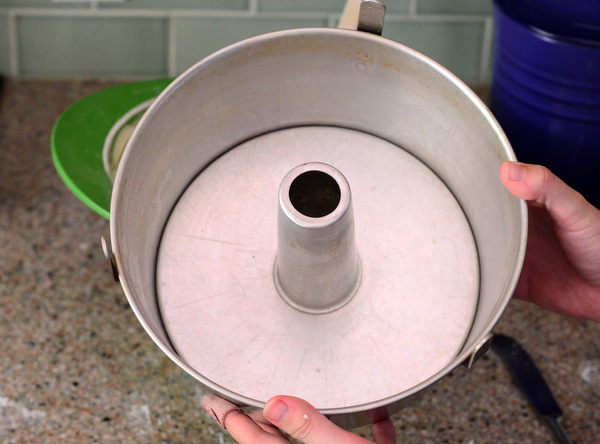 Preheat oven to 325 F. Take out a 10-inch tube pan and set aside. Do not grease the pan. 
Step 2:
In a medium bowl, sift together flour, ¾ cup sugar, baking powder and salt.
In another medium bowl, whisk together egg yolks, vegetable oil, milk, lemon juice, lemon zest and vanilla extract until smooth. Combine the flour mixture and the egg mixture and whisk until smooth. Set aside.
Step 3:
In a large bowl, beat the egg whites until very foamy. With the mixer on high speed, gradually stream in the remaining ¾ cup sugar. Continue to beat the egg whites until they form stiff peaks, 3-5 minutes. 
Step 4: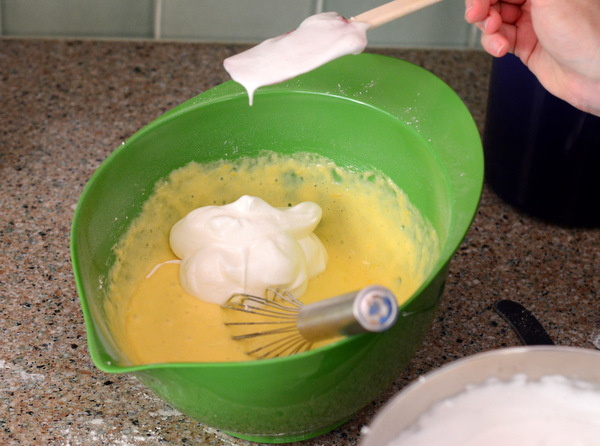 Add one-third of the egg white mixture to the egg yolk mixture and whisk to combine. This will lighten the batter.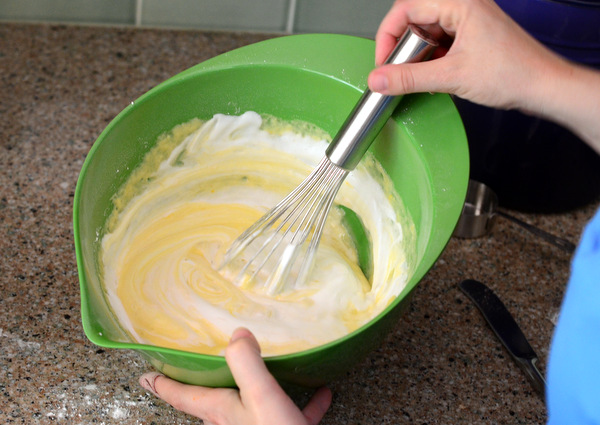 Add in another third of the egg white mixture and fold in, using a spatula, until the egg whites are well-combined.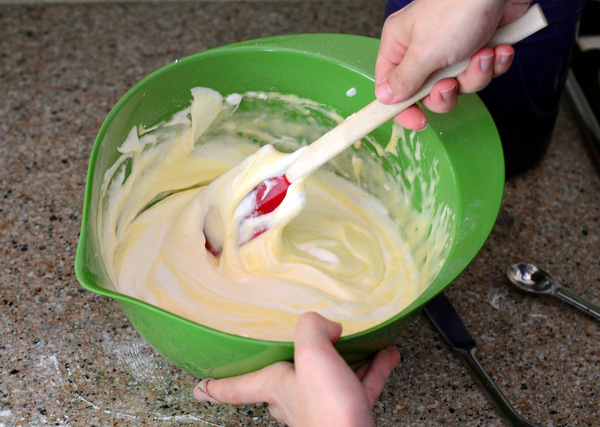 Add in the remaining egg white mixture and fold it in until no streaks of egg whites remain. Pour batter into prepared pan.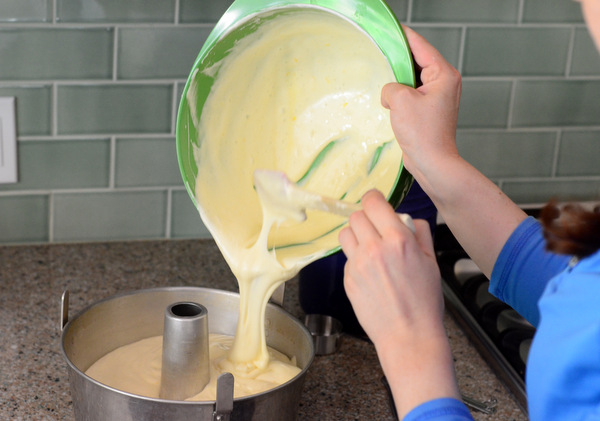 Step 5:
Bake for 50-55 minutes, until the cake springs back when lightly pressed and appears to be set.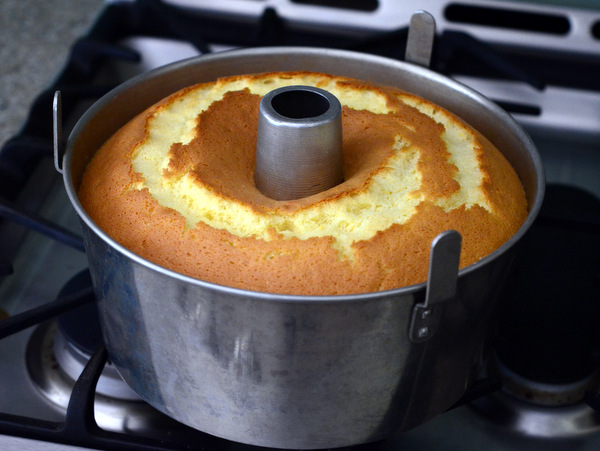 Step 6:
Take the cake out of the oven and immediately flip the pan upside down, standing it up on its "feet" or carefully placing the pan over a bottle. Cool the cake completely before up-righting the cake. 
Run a thin knife around the edge of the pan to loosen the cake, then transfer it to a cake stand to serve. Store leftovers in an airtight container.