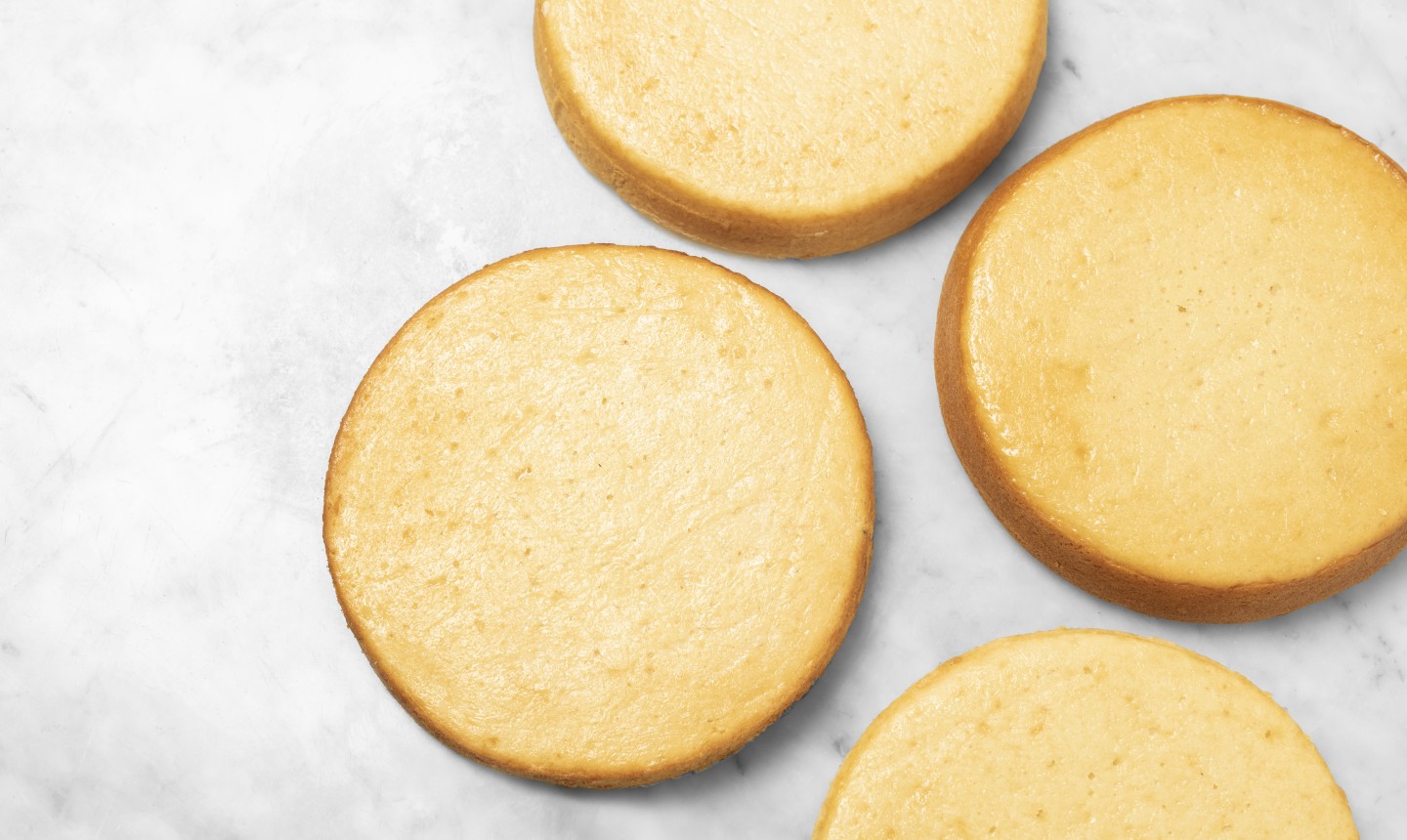 Before you start icing and piping and building everything that makes this cake a star, you first need… the cake. This Joshua John Russell creation is oh-so-yummy, and you can make it vegan with a few easy substitutions. Here's how to create it!
Vanilla Cake from Baking Swaps
Yield: Four 8-inch rounds
Ingredients:
Coconut oil, for greasing the pans
4 cups all-purpose flour; more for the pans
12 egg whites
2 cups granulated sugar
2 cups vegetable oil
2 tablespoons pure vanilla extract
2 teaspoons baking powder
1 teaspoon baking soda
1 teaspoon salt
2 cups milk
Instructions:
1. Preheat the oven to 350 F.
2. To prepare the pans, place a tablespoon of coconut oil in the bottom of each one. Use a paper towel to spread the oil evenly over the entire inside surface of the pan. Then sprinkle the pans with flour and empty out the excess.
3. In a stand mixer fitted with the whip attachment, beat the egg whites and sugar on high for 2-3 minutes until medium peaks form.
4. Turn the mixer to low and slowly stream in the oil and vanilla.
5. In another bowl, sift together the flour, baking powder, baking soda and salt.
6. With the mixer still on low, alternately add the dry mixture and milk in three additions, scraping in between each addition.
7. Divide the batter evenly into the pans and bake 20 to 30 minutes. To check if the cake is done, insert a toothpick into the center of the cake. It should come out clean.