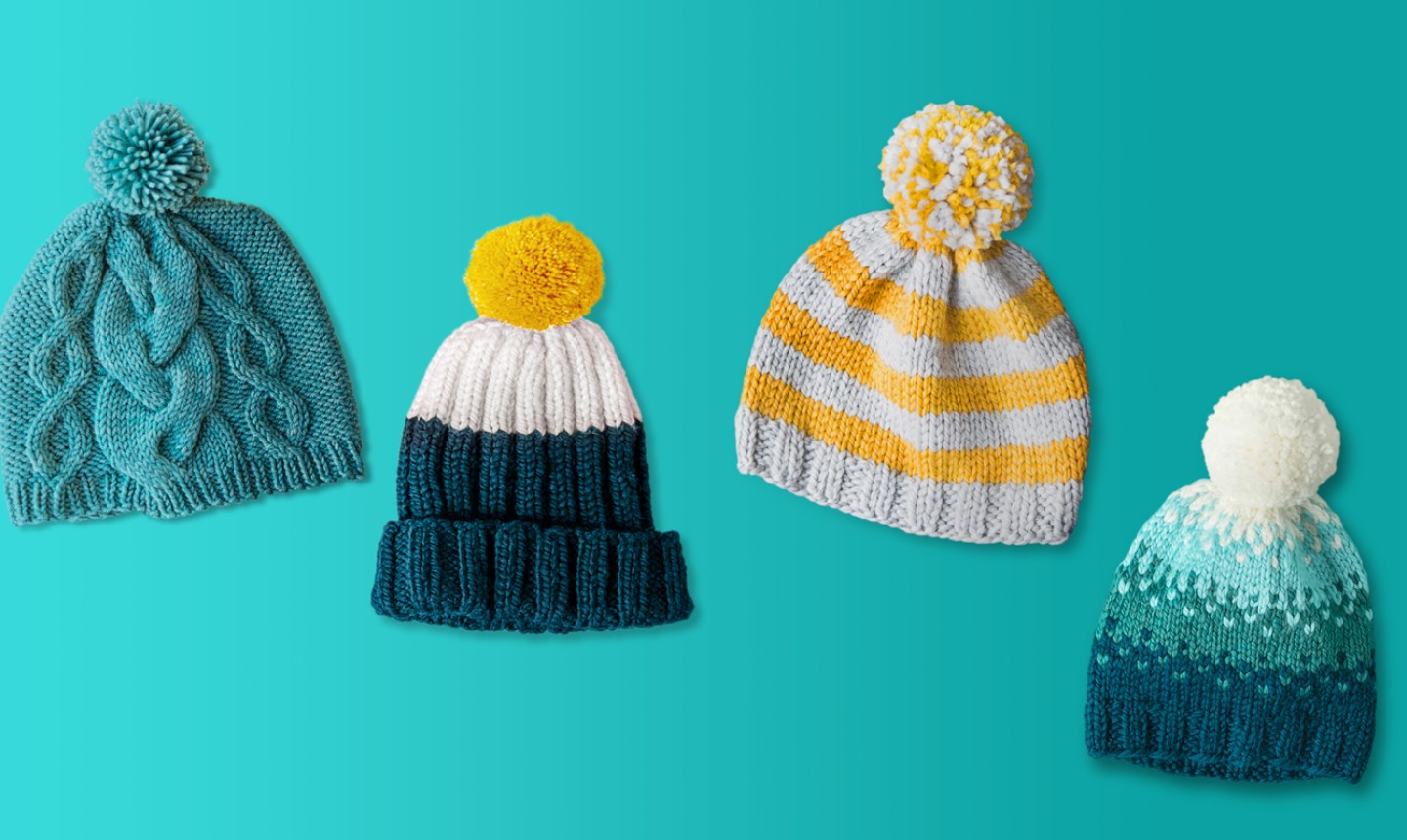 From graphic stripes to more complicated double knitting, hats are the perfect canvas to practice and learn new knitting skills. They're pretty small, so you aren't committing to a lifetime of work, and except for some crown shaping, you basically just knit a tube. (Keeping the structure simple means you're free to focus on your new skill.) So when you're in the market to try something new, try knitting one of these skill-building hats.
1. Color Blocking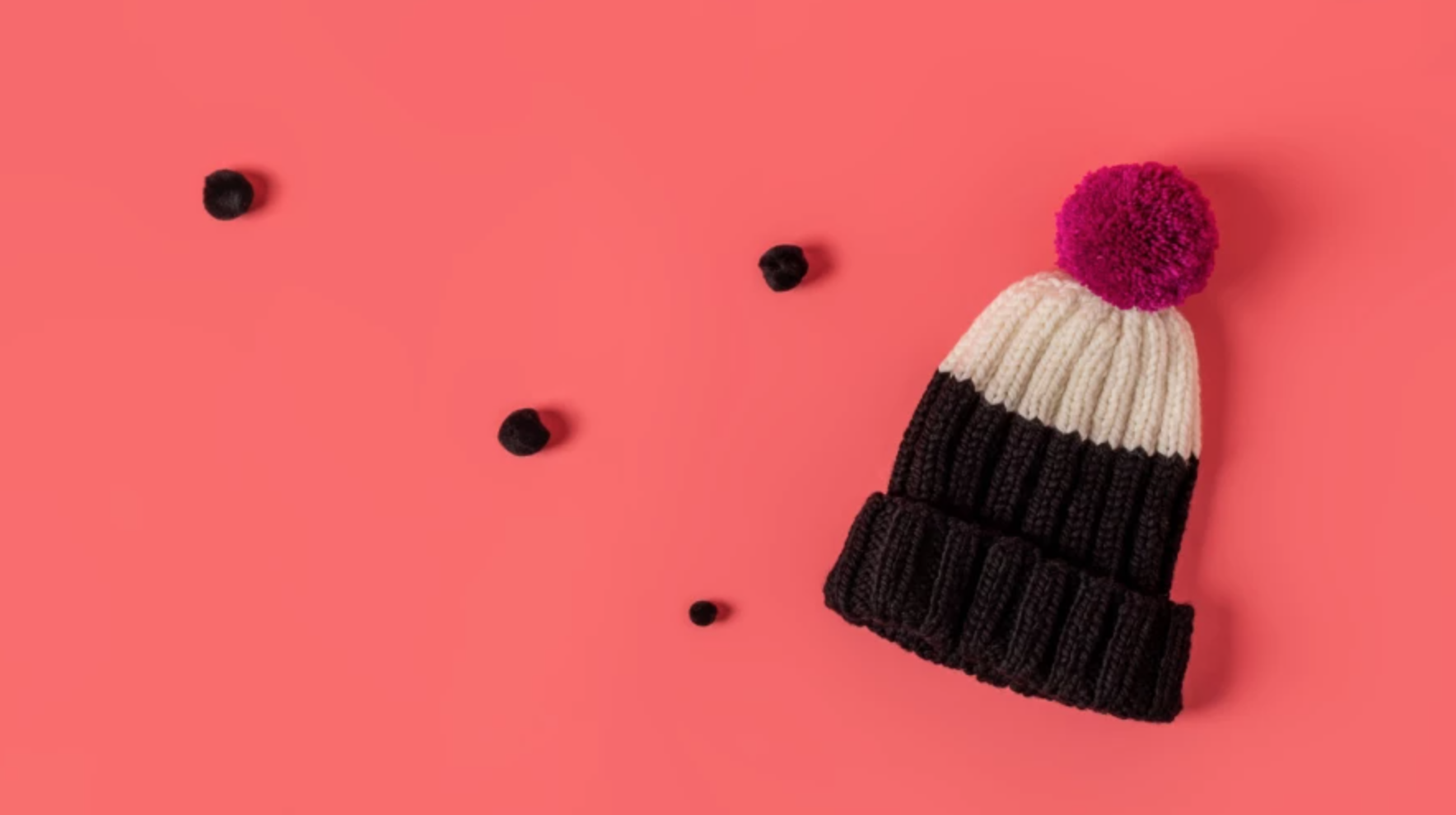 Learning to add a new color can really make your knitting pop. This simple ribbed hat adds a new ball of yarn to your knitting, using colorblocking for dramatic effect.
MAKE IT
2. Stripes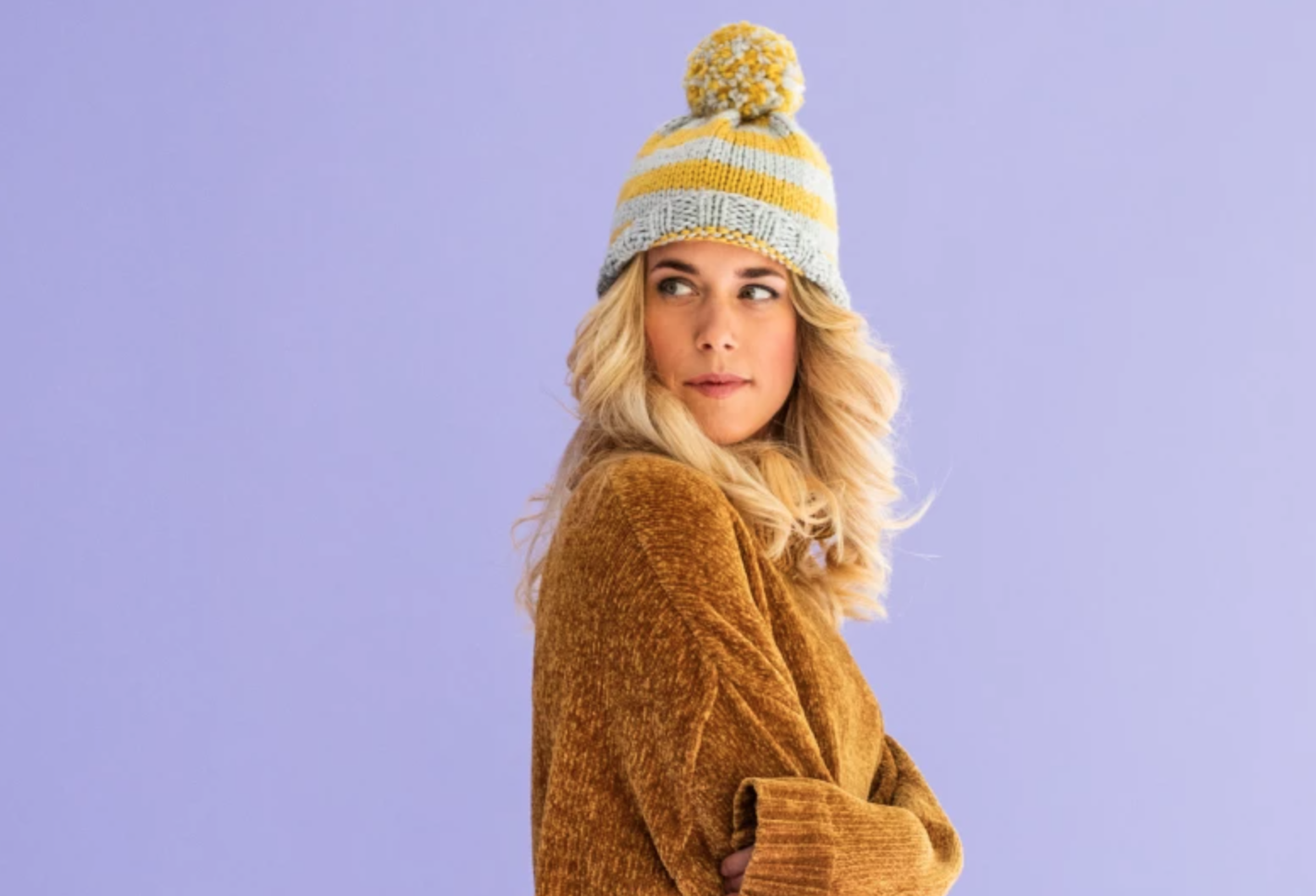 Once you learn how to change colors, you may never want to stop. That's why stripes are so addictive. And with this hat, you carry your colors along the inside of the hat — no cutting and weaving in ends each time you switch colors.
MAKE IT
3. Slipped Stitches
If you want multiple colors in the same row, but would rather stick to one color at a time, slip-stitch knitting is key. Sometimes referred to as mosaic knitting, this technique uses one color at a time, slipping stitches from the previous row instead of knitting them so you can get multiple colors in the same row. Give it a try with this ombré hat!
MAKE IT
4. Fair Isle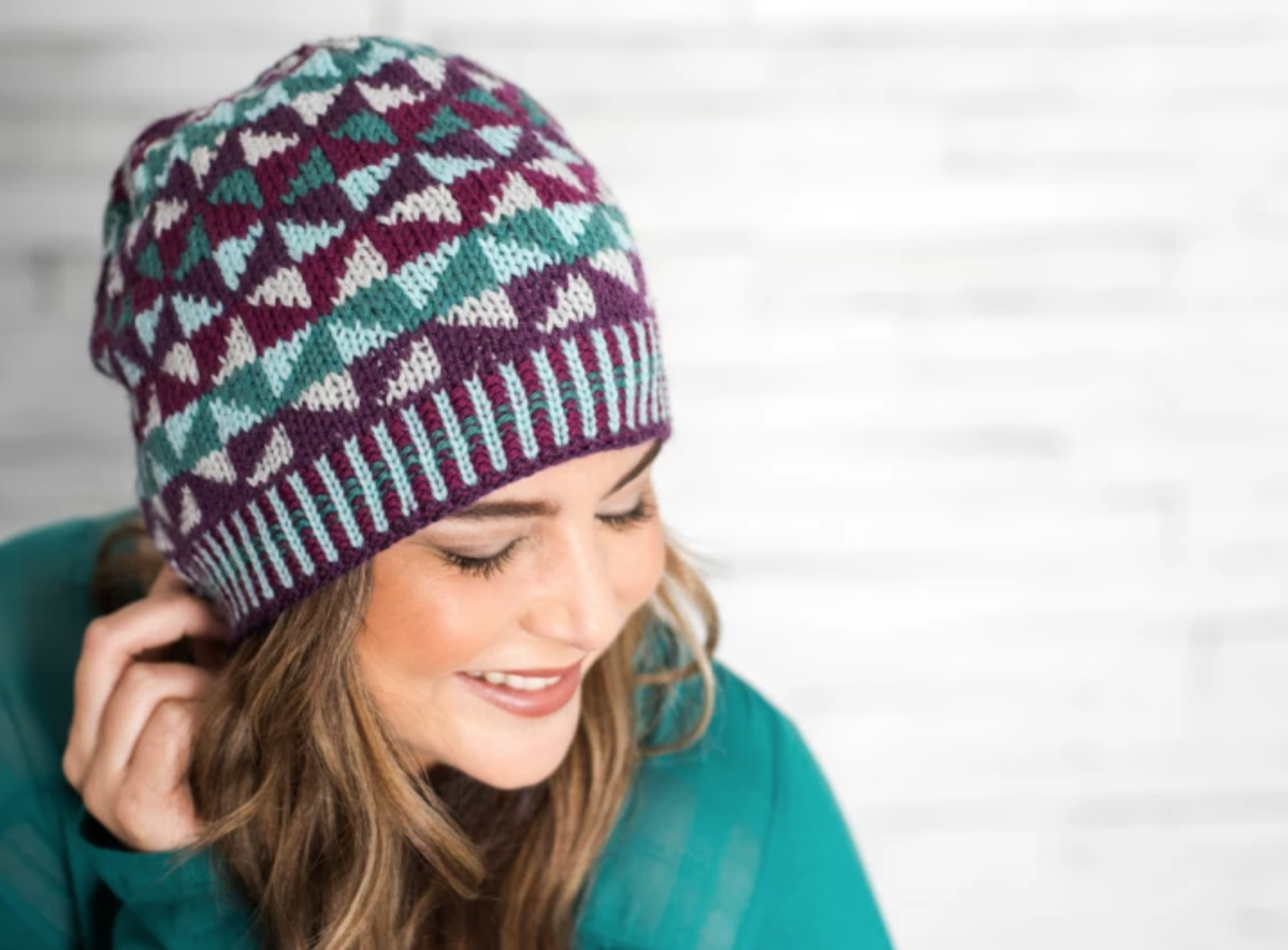 Classic Fair Isle knitting refers to a type of stranded knitting that uses patterns and motifs from Fair Isle in Shetland, but it's also become ubiquitous with any type of stranded knitting. Managing multiple colors in a single row requires a little coordination, but this hat walks you through every step.
MAKE IT
5. Lace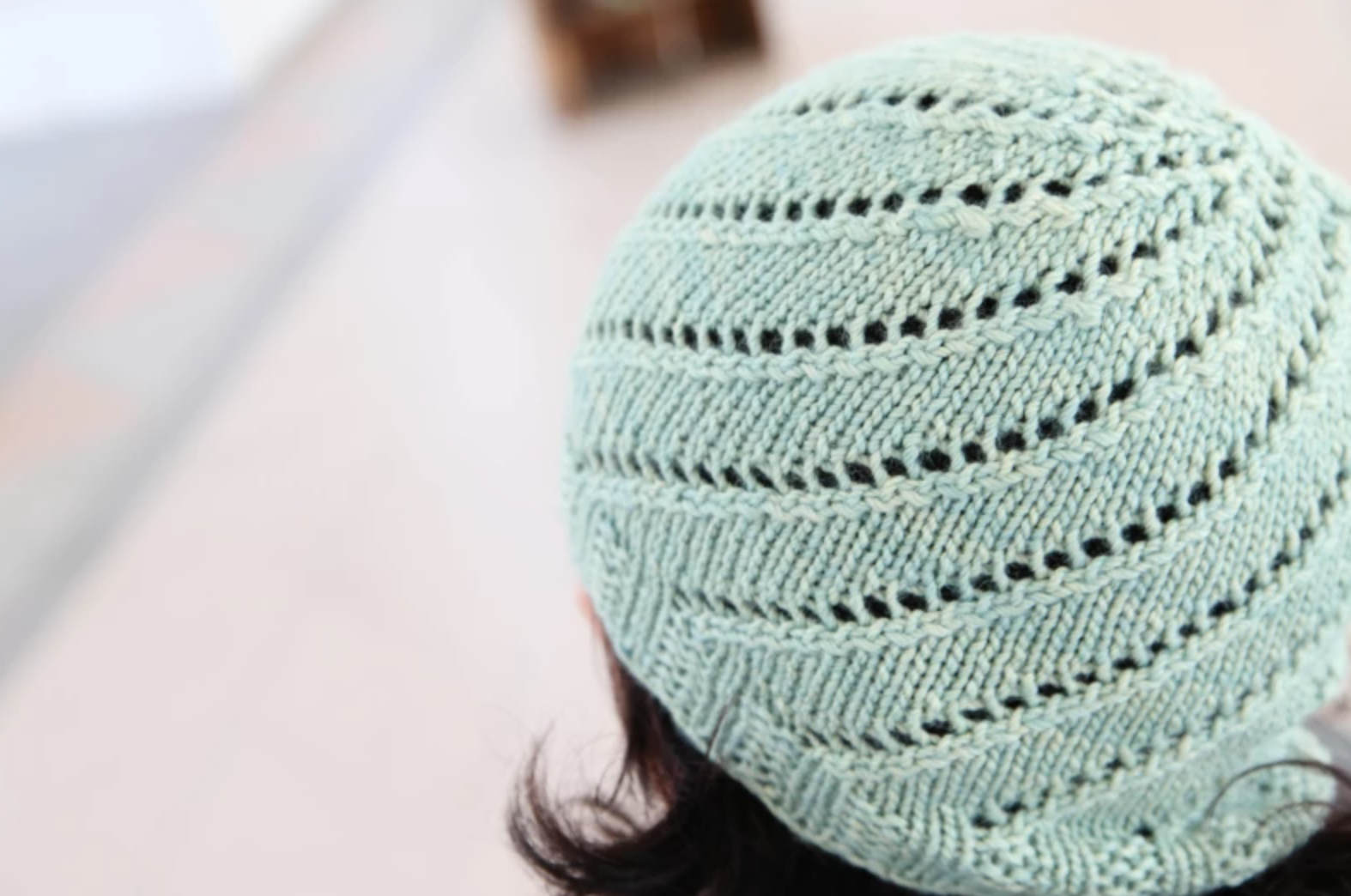 Lace looks fancy, but if you can increase and decrease, the technique itself isn't all that complicated. Start with a lace pattern that has a relatively small, easy to memorize repeat (like the spiral lace hat shown here) and you'll master it in no time.
MAKE IT
6. Cables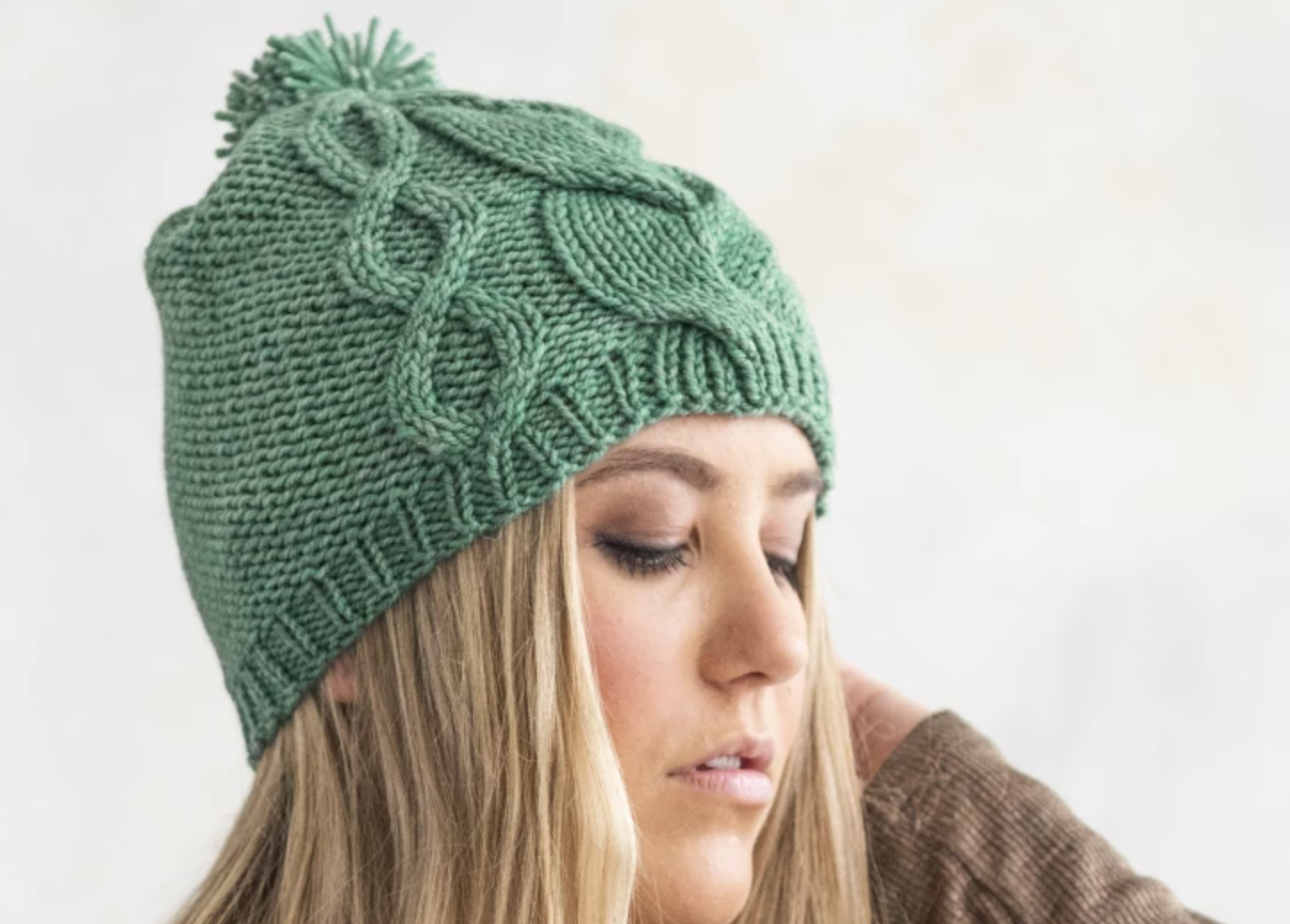 There's something so quintessential about the twisting, turning braids of knit cables. This hat pattern is both fully charted and has written instructions, so no matter how you like to cable, you can make this hat.
MAKE IT
7. Bavarian Twisted Stitches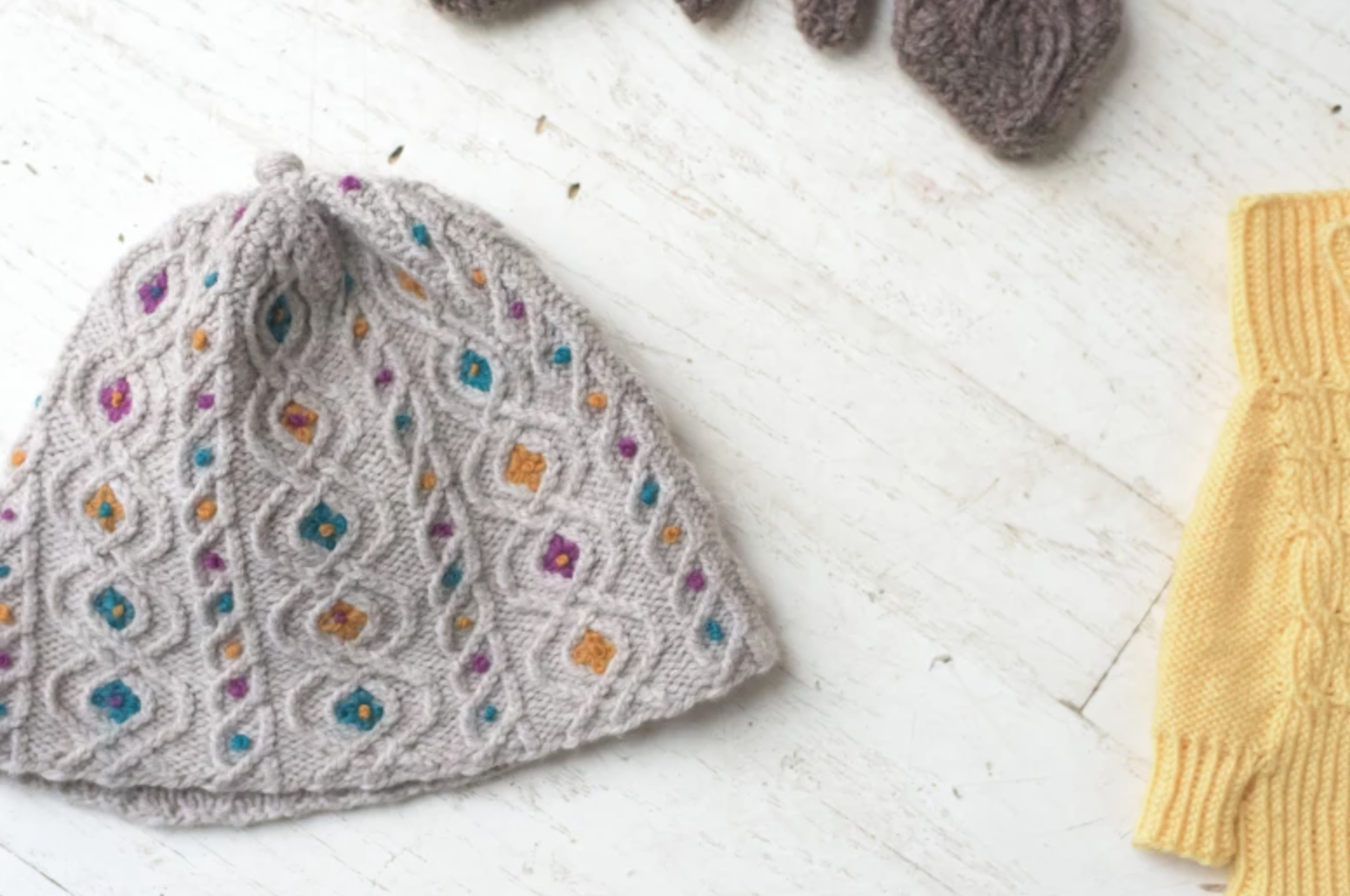 Bavarian twisted stitches are similar to cables because they can travel across the fabric of your project. Unlike traditional cables though, you don't need a cable needle. Try the technique with this hat — just be prepared to fall in love and make more than one.
MAKE IT
8. Intarsia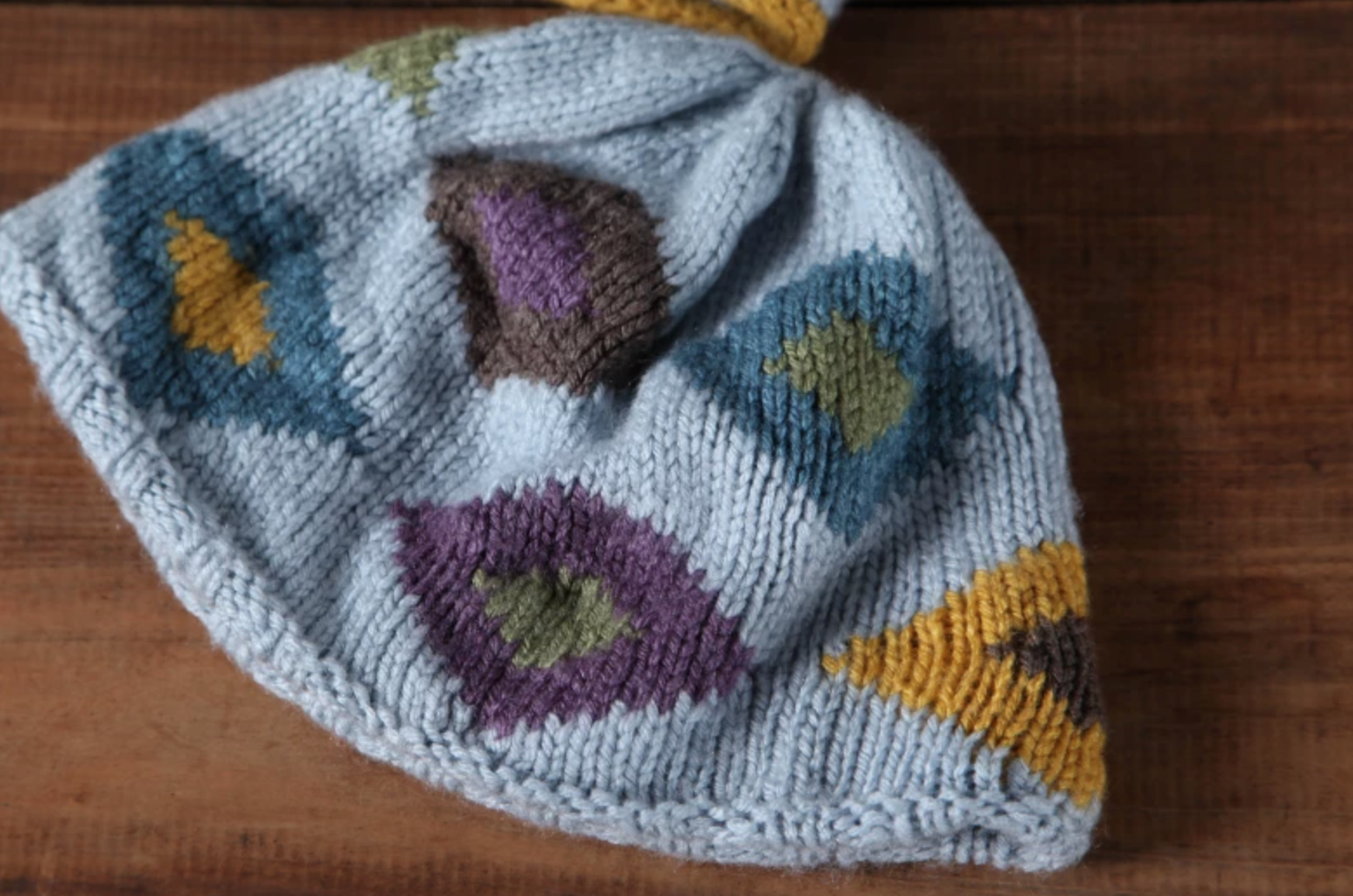 Learning how to knit intarsia basically means you can take any image and knit it. Instead of carrying colors across the back of your work like you do in stranded knitting, you'll drop one color and pick up the next as you work across the row. Start simple with this hat project, but once you get the hang of it, the sky's the limit.
MAKE IT
9. Brioche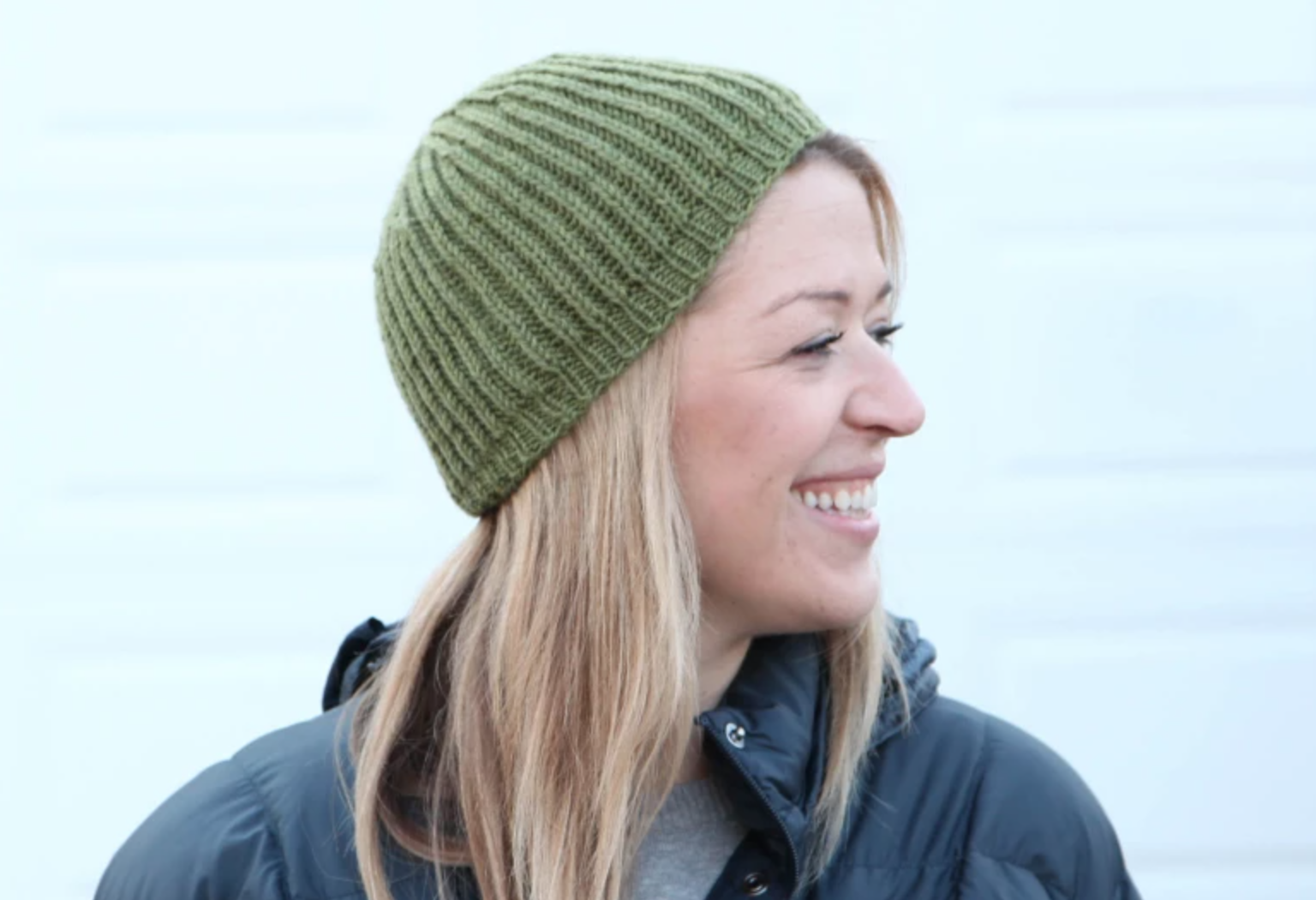 There's nothing squishier than brioche knitting, which uses one or two colors to create a comfy reversible fabric. Once you start adding in increases and decreases, you can bend the fabric in all sorts of interesting ways. This hat will get you started with learning all the techniques and stitches you need.
MAKE IT
10. Double Knitting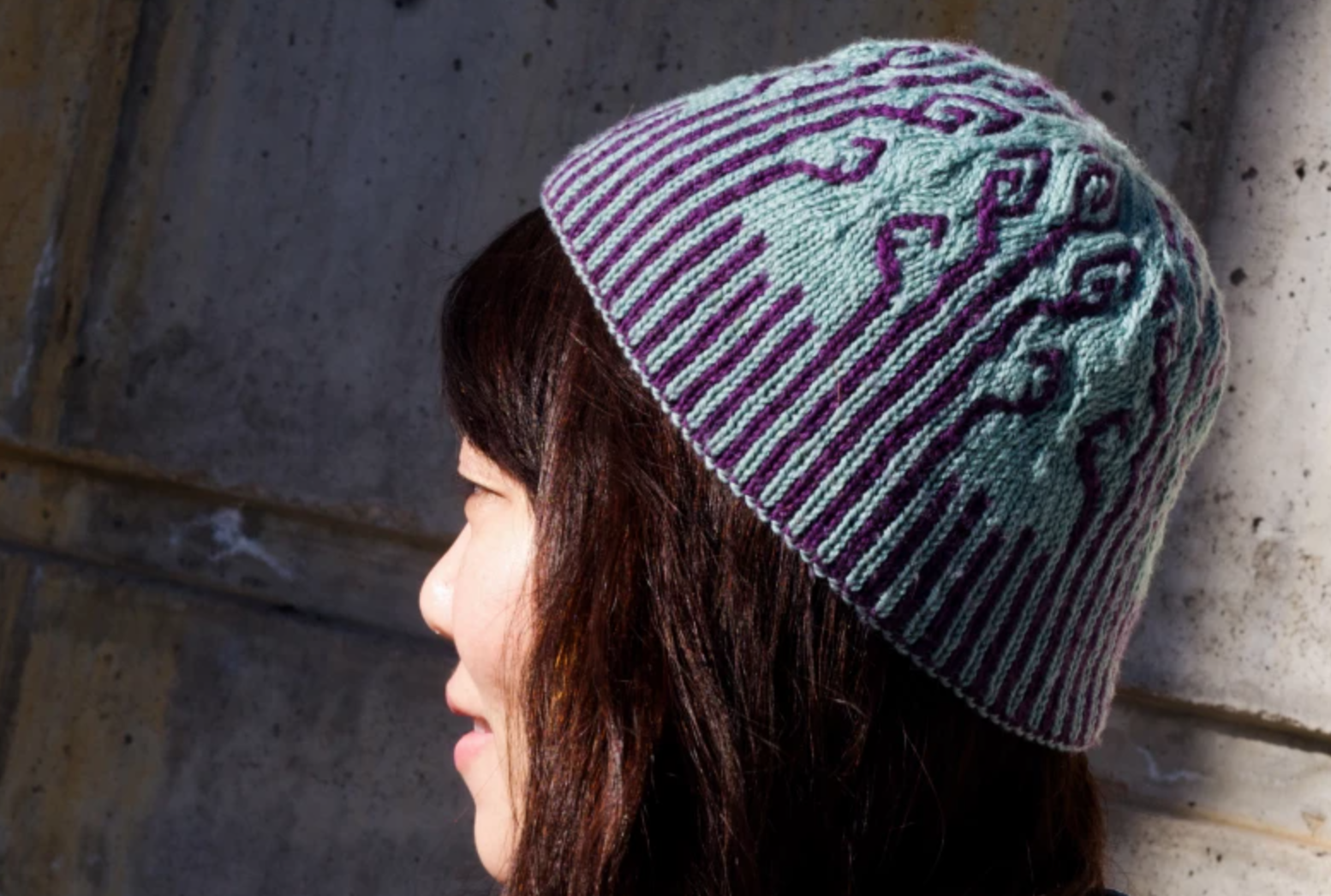 Double knitting looks magical — you create a double layer of fabric, knitting both sides at the same time. (If you're feeling fancy, you can add colorwork into the mix.) You'll get a mirror image of your work on the opposite side, so you can say hello to a reversible hat!
MAKE IT