Every now and then, a knitting technique takes the spotlight. Suddenly you see it everywhere: on your friends' needles, in magazines, on Instagram. That's what's happening with brioche these days!
Brioche is a technique that uses its own special set of stitches to create a to-die-for texture that's unlike the usual knitting stitches.
Knit designers are catching on to brioche's popularity, and now more than ever there are lots of brioche patterns to choose from. 
Curious about brioche knitting? Let us convince you to give it a try…
1. All the cool knitters are doing it.
Half of the knitters at your stitch group are likely working on brioche projects. Get on board!
We're kind of kidding (it's always cool to march to your own drum). But when you try a technique or style while it's trending, you can find more inspiration and help as you learn the technique.
For example, knitters like Mercedes Tarasovich and the Queen of Brioche Nancy Marchant  have already turned hundreds of Bluprint members on to the brioche technique. Designers like Stephen West are known for incorporating brioche into everything from shawls to sweaters. So there's certainly no lack of inspiration when it comes to brioche.
2. It creates a squishy texture that's unlike any other.
If you've never touched brioche rib, just wait. Its soft, springy texture is unlike any other knit fabric you've ever stitched or touched.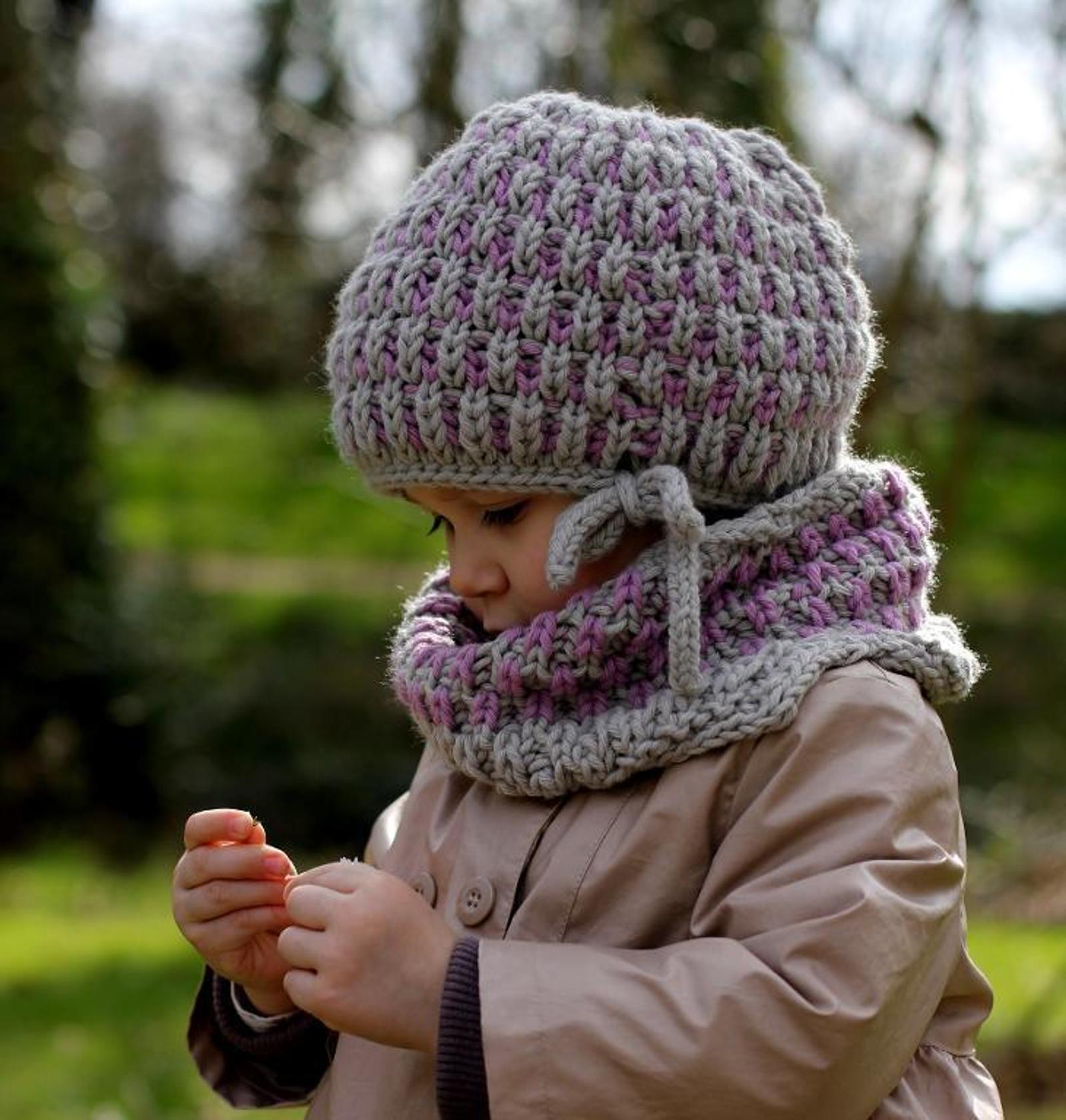 Photo via Bluprint member KatyTricot's Pattern Store
3. It's super warm.
You can see from the Brioche Hat and Cowl Set pictured above that those squishy stitches create a fabric that's full of not just texture but also warmth.
4. The technique is a fun challenge.
Knitters are always looking for a new challenge. Brioche follows its own rules, so it's unlike anything you've tried before. It has its own set of special stitches and even has its own unique charts. If you're ready to try something new, brioche is a great choice!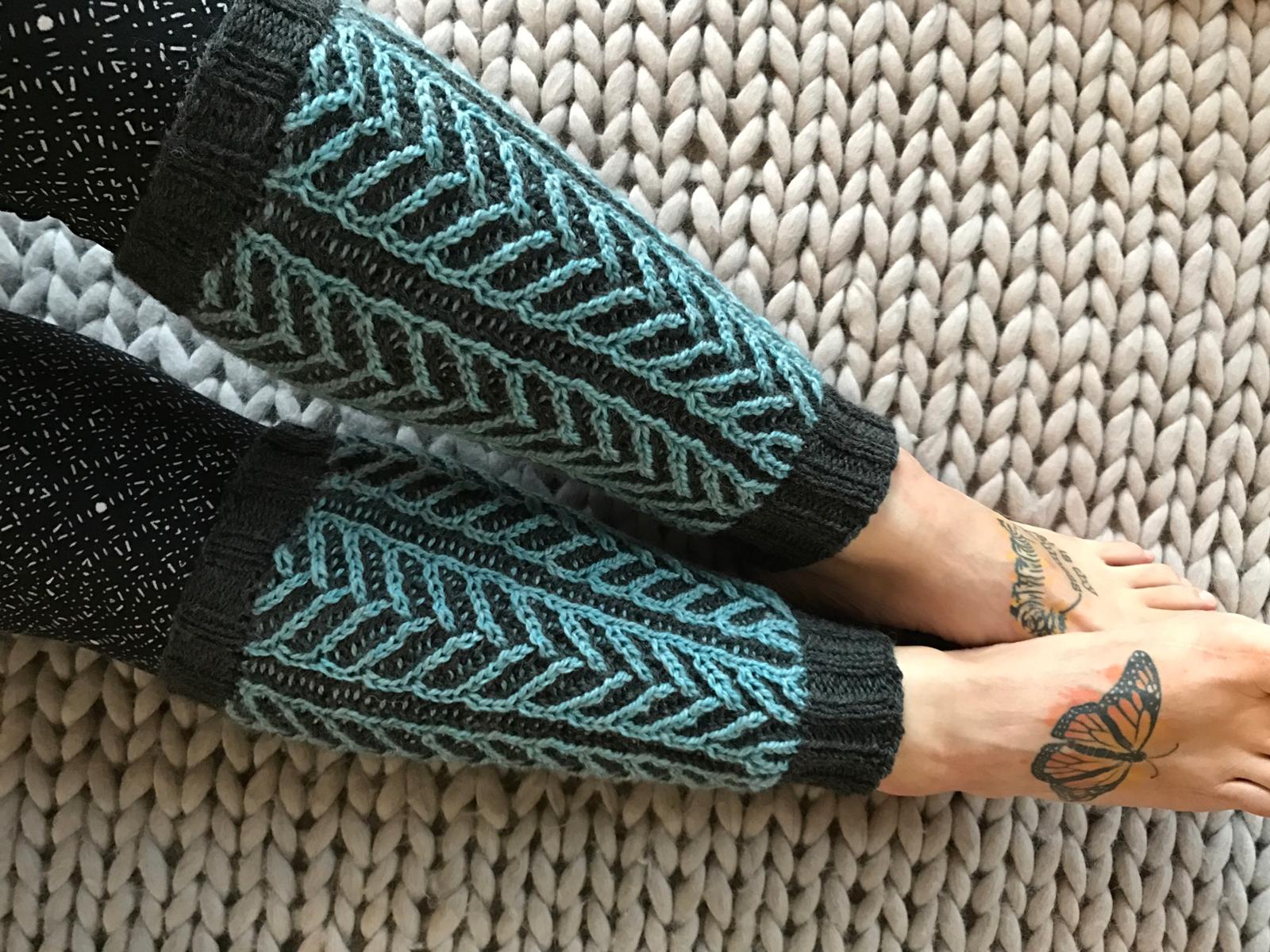 Photo via Bluprint member Nona Pearl Creations
5. You can stitch beautiful colorwork without worrying about floats.
Brioche can use two colors, yes, but the technique is more like slipped-stitch colorwork than stranded colorwork. That can come in handy when you want a bit of stretch in your projects, like you might want with these lovely Regal Brioche Leg Warmers.
6. People will want to know all about it.
Get ready for questions, even from fellow knitters who haven't tried the technique yet!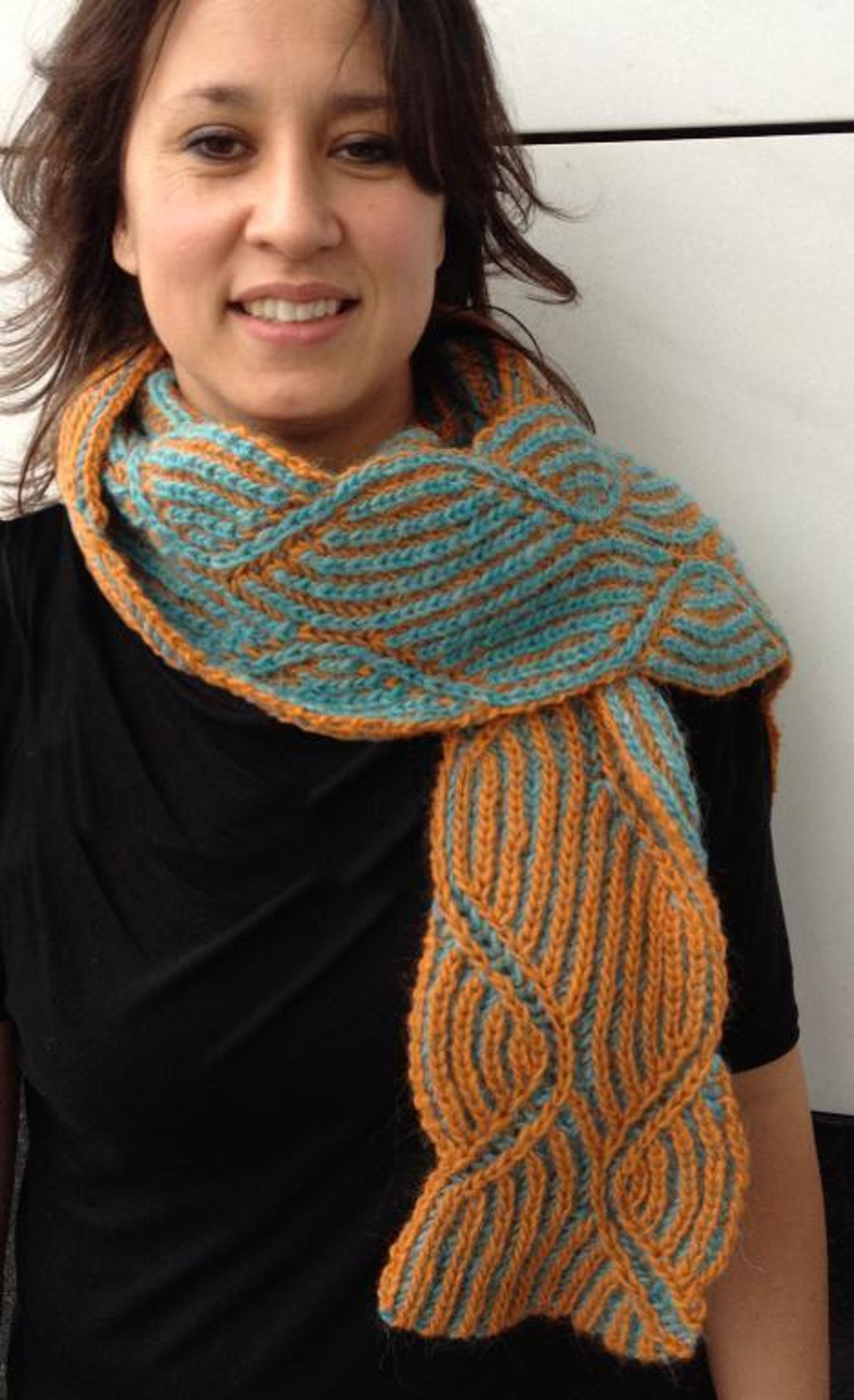 Photo via Bluprint member Brioche Stitch
7. Brioche projects are usually reversible.
Nancy Marchant's Jacki Revisited Icelandic Style scarf pictured above is a great example of how brioche can look just as lovely on one side as it does on the other. This really comes in handy for projects like scarves, cowls and open cardigans where both sides of the work might be showing at the same time.
8. It's exercise for your brain.
Working brioche rows is a bit different from your usual knitting. Instead of working a row and moving on, each row is worked twice. Right now your brain might be thinking, Huh? But once you try brioche, it starts to make sense. Your brain will love you for it.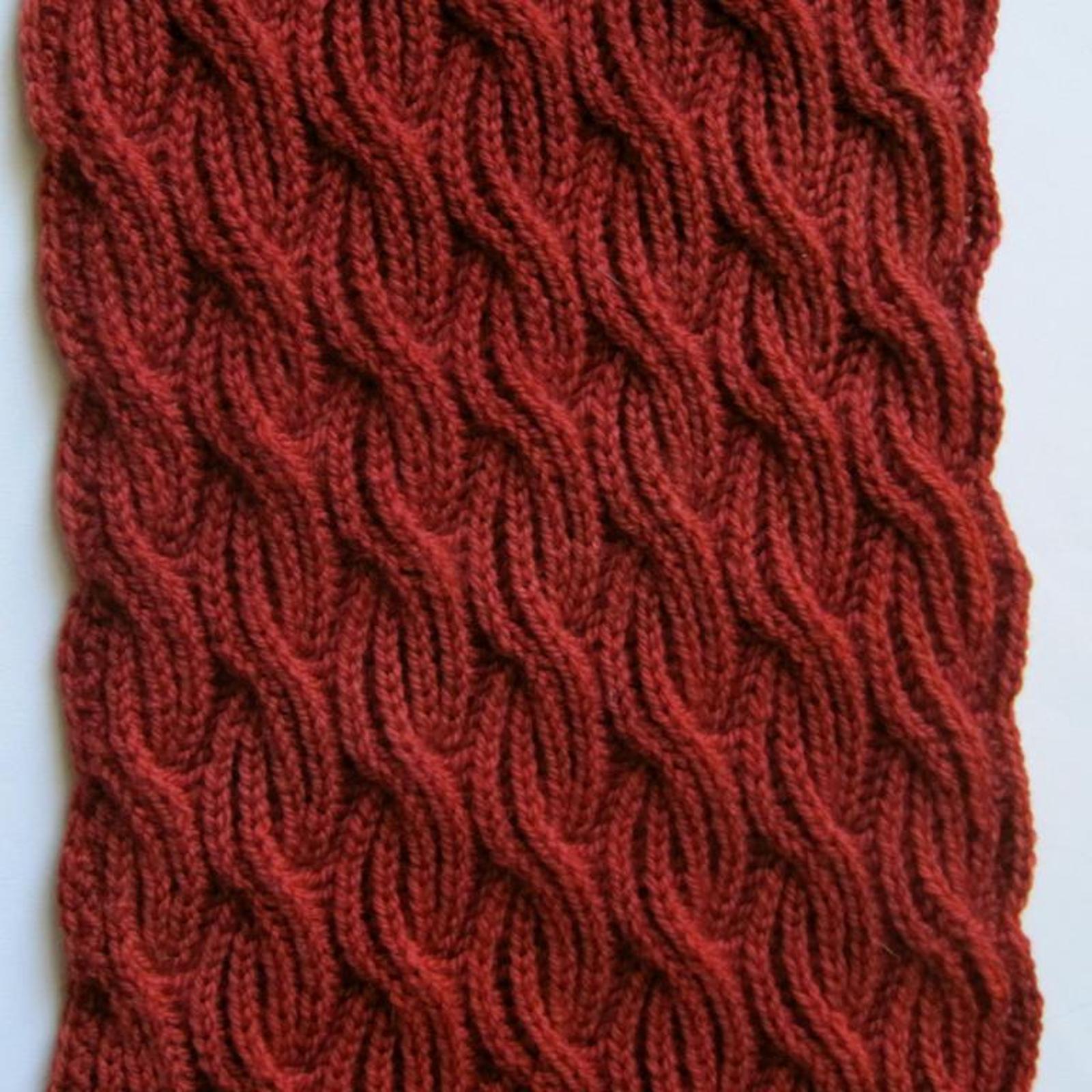 Photo via Bluprint instructor https://www.etsy.com/shop/WearableArtEmp
9. It breathes new life into some of your favorite techniques.
A cable is so much more than a cable when you knit it in brioche. You won't find cables like the ones in the Brioche Cabled Turtleneck Scarf pictured above. Brioche adds that extra texture that makes even the most basic cable look so gorgeous. If there's a technique you love, translate it over to brioche and we bet you'll have a new appreciation for it.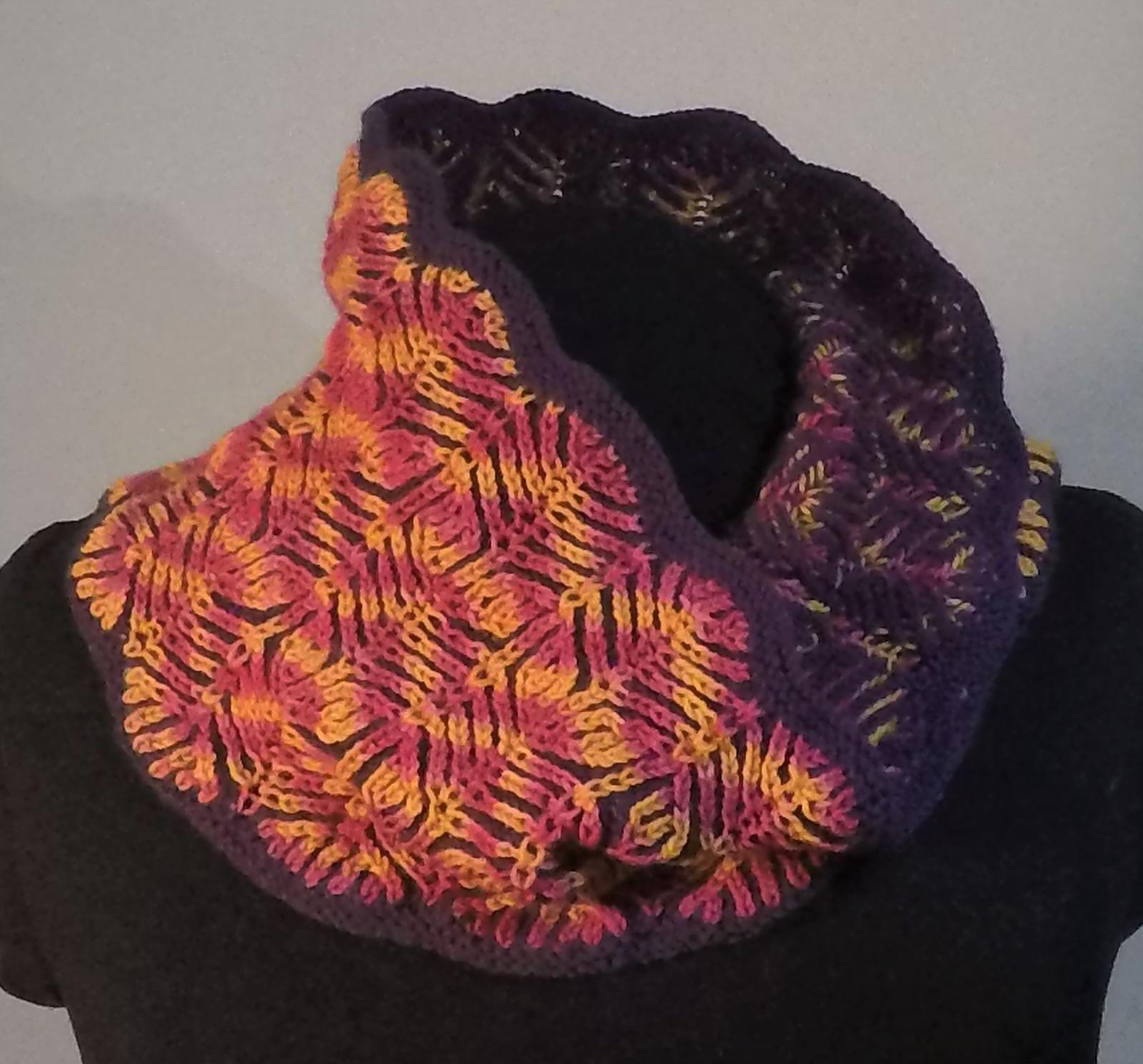 Photo via Bluprint member Knitting Emporium
10. Brioche stitches look amazing with variegated and hand-dyed yarns.
The Abutilon Brioche Cowl pictured above uses just two colors: a darker background color and a variegated contrasting color. I love how that variegated yarn really makes the stitches stand out!
11. It's just one more cool technique to add to your knitting toolbox.
You've tried slip-stitch colorwork, magic loop, lace, entrelac and several other knitting techniques. Why not add brioche to your skill set, too?
Have you tried brioche knitting? If not, what's holding you back? Let's talk brioche in the comments!