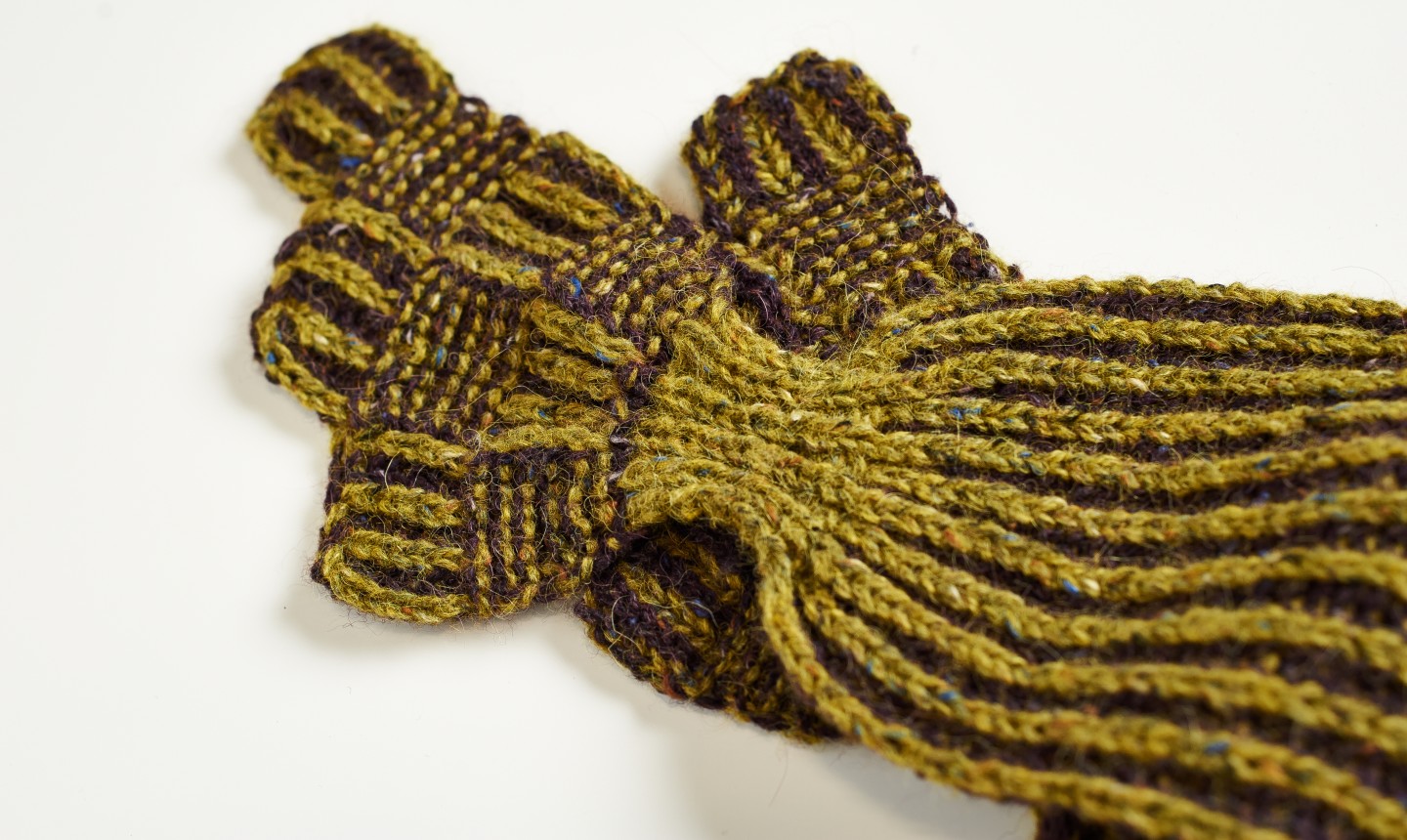 If you've seen a brioche knit, you won't forget it. The technique uses its own special set of stitches to create a to-die-for texture that's unlike any other. So if you're looking to learn more about brioche knitting — and need more reasons to give it a try — here are five to get you started.
1. Brioche Creates Beautiful Colorwork
Knitting brioche with two colors is where this method really shines. With the colors beautifully mingled together, it looks more like slipped stitch colorwork than stranded. Two-color brioche is also easier to knit because it makes your complex stitches, like sl1yo, easy to identify.
2. It Creates a Totally Unique Texture
Brioche is a soft, stretchy, unique knit fabric. Even if you skip the colorwork and create something monochrome, the fabric is still something to be sought after. Just make sure your edges remain stretchy; for that, using a long tail cast-on is a must.
3. You'll Stay Nice and Warm
The texture brioche knitting creates doesn't just look cool — it also keeps you incredibly warm. Each row is worked twice, so the fabric is thick and uses a lot of yarn. This makes brioche a popular choice for winter garments, whether you're making a scarf, house slippers or a hat.
4. Brioche Projects Are (Usually) Reversible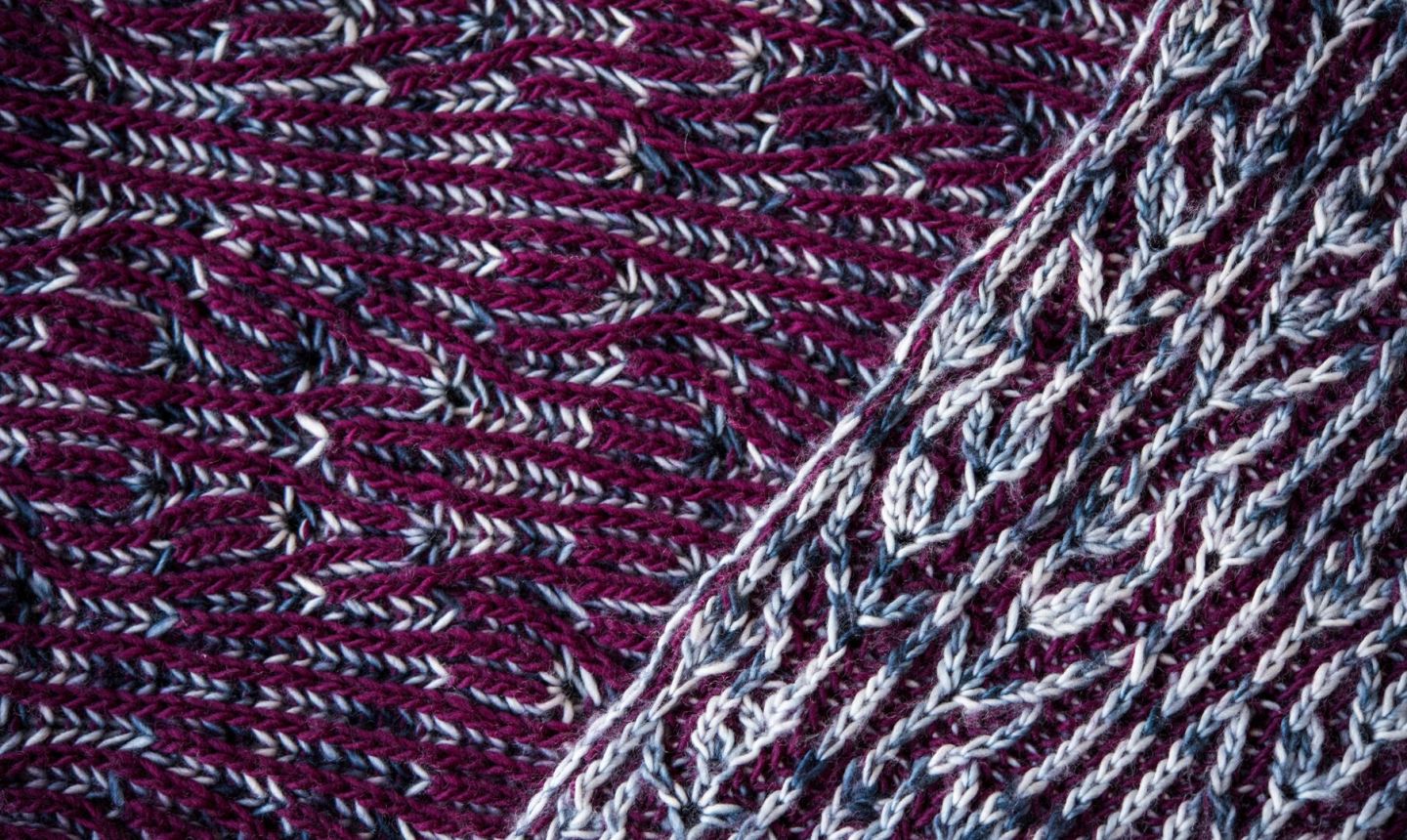 The shawl pictured above demonstrates how a brioche project can look gorgeous regardless of which side is showing. It eliminates a wrong side, making the technique a great choice for scarves, cowls and open cardigans where both sides might be visible.
Pro Tip: Learn to stitch the brioche lace pattern pictured above in our class, Modern Brioche Lace.
5. It's a Fun Challenge
Brioche follows its own rules — not only does it have its own set of stitches, but it even has unique charts. Knitting brioche rows is also different than typical knitting: instead of working a row and moving on to the next, each row is worked twice. So instead of working Row 1, Row 2 then Row 3, each row is broken out into Row 1a, Row 1b, etc — making a project all the more exciting to create.