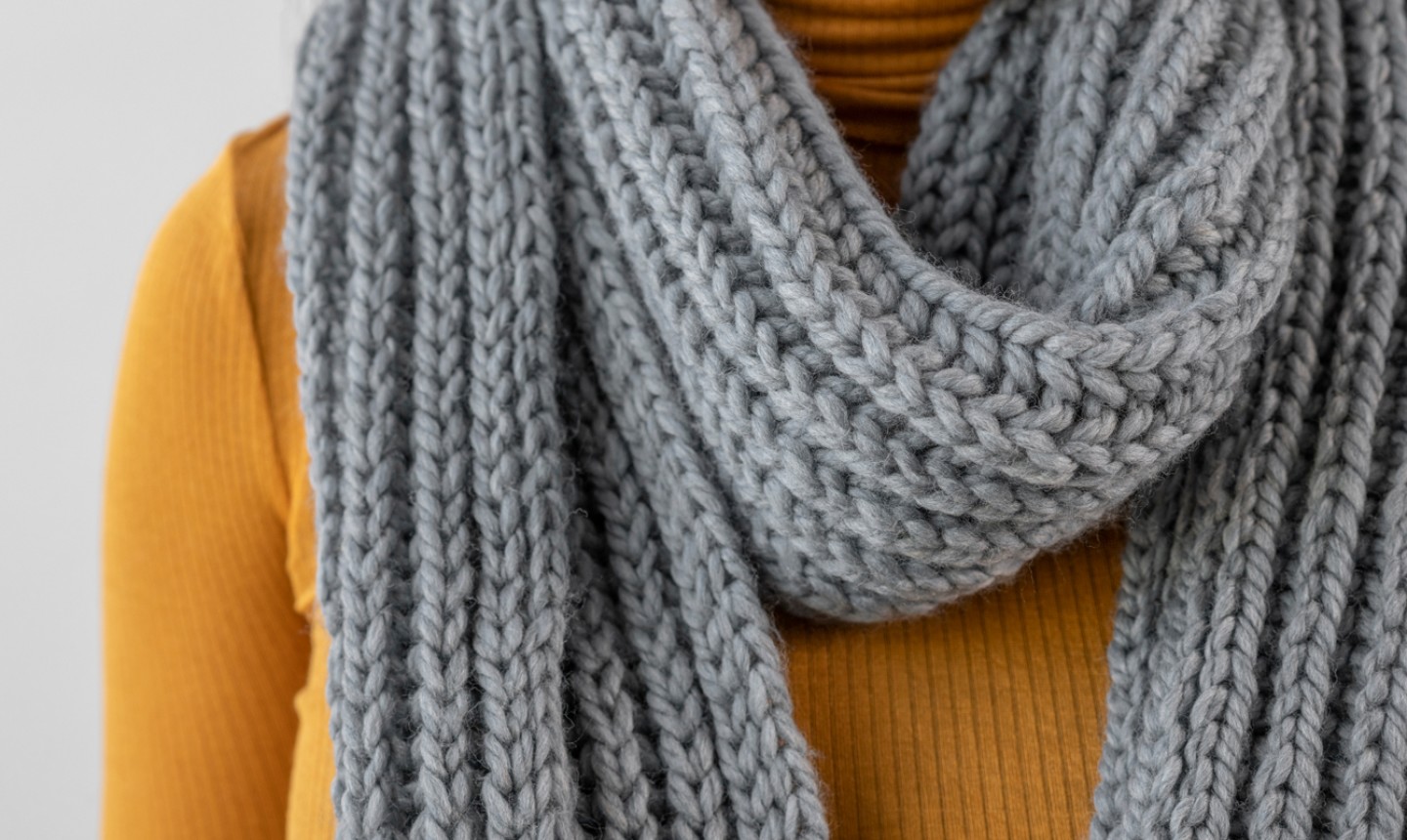 With its own set of special stitches, unique charts and working method (each row is worked twice), brioche is the rebel of the knitting world. So for a first-timer, the technique may seem tricky — after all, you have to throw out some of your typical knitting know-how to create the gorgeous texture. But if you keep these beginner-friendly tips in mind, your first attempt at brioche knitting will feel like a breeze.
1. Choose a Small Needle Size
Your yarn label usually tells you what needle size to use, but the rules are different for brioche. It's best to use a smaller needle than what the yarn label recommends — maybe even a needle two or three sizes down, depending on your knitting tension — to produce the best results. So before you begin knitting your project, create a swatch to make sure the stitches are close together and aren't creating a fabric that's too open and loose in gauge.
Good to Know: Because you're dealing with a lot of yarn overs and slipped stitches , needles with sharp tips are a good choice for brioche knitting.
2. Use a "Sticky" Yarn
Brioche knitting results in a cushioned, squishy-textured fabric that springs back when you tug on it. Because of this, springy fibers like wool or wool blends are the best to use. Cloudborn Highland Worsted Yarn, for example, is 100 percent Peruvian highland wool and a great brioche choice.
Good to Know: Superwash wool has the elasticity you need, but doesn't stick to itself like wool does. Try to find a non-superwash wool or wool blend for your project.
As for yarns to avoid, you want to steer clear of slippery options that have a lot of drape, like cotton. Those fibers will pull, resulting in brioche that hangs and doesn't retain its shape.
3. Have Lots of Yarn Ready
Brioche is a full, squishy fabric that typically uses twice as much yarn as a standard knitting project. So if you plan to substitute a brioche rib for a regular rib stitch, make sure you have plenty of skeins on hand — you don't want to run out halfway through.
4. Remember Sl1yo Is One Stitch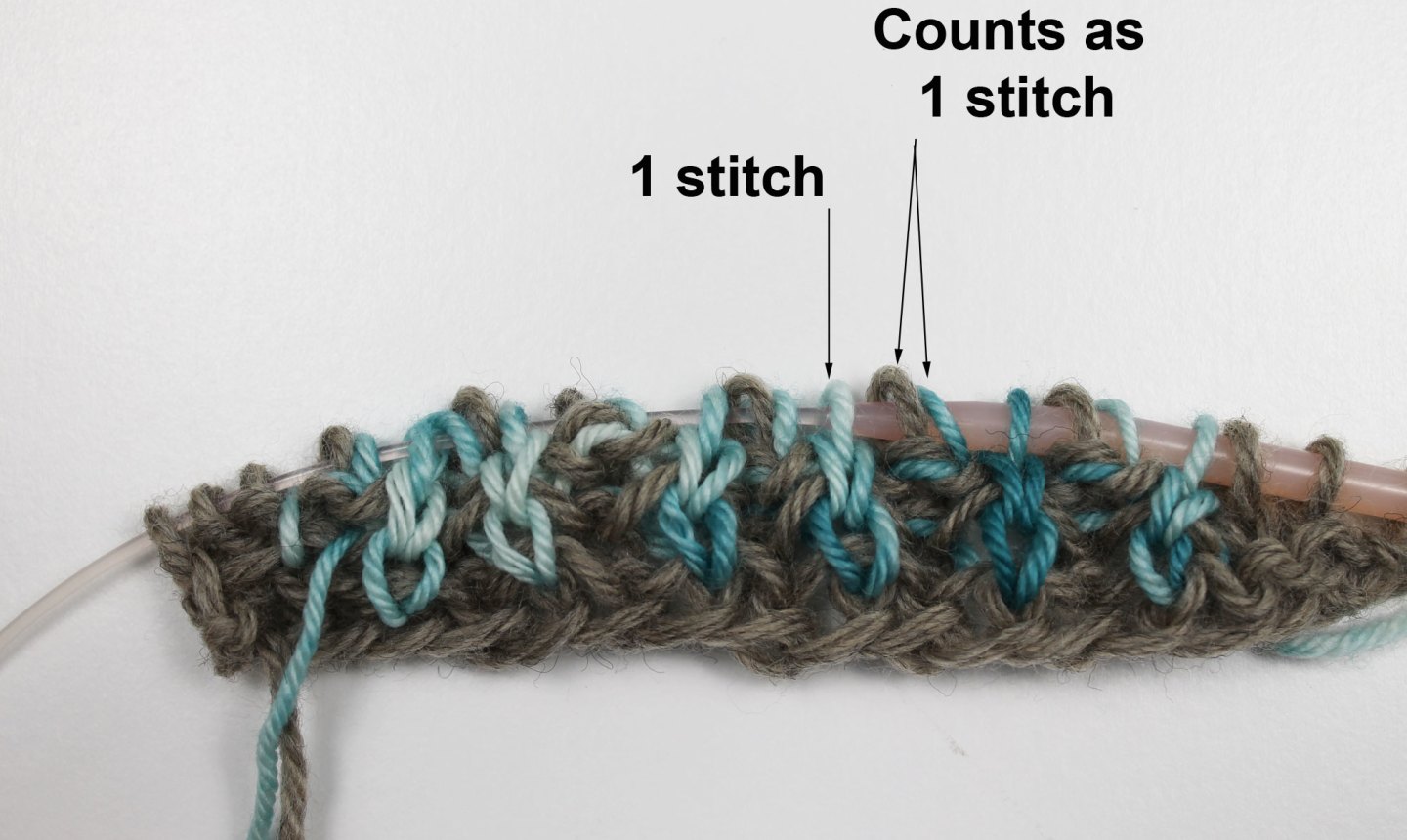 This is super important to remember as you work your first brioche project. A sl1yo consists of a slipped stitch and a yarn over that work together. When you count stitches or work that stitch, this slipped stitch and yarn over count as one, even though it may look like two on your needle. Take care to not miscount.
5. Count Visible Stitches for Gauge
Brioche rows and rounds are labeled a little differently than your usual knitting. Row 1, for example, is broken into two parts: Row 1a and Row 1b.
This can get tricky when you're counting rows or rounds for gauge. So instead of counting Row 1a and Row 1b as two rows, count the visible stitches you can see going up and down the swatch — this gives the accurate number for your gauge.
6. Avoid Closed-Ring Stitch Markers
If you're using stitch markers, go for locking options like these Clover Locking Stitch Markers. They lock right into the stitch and can easily be moved. Closed-ring markers, on the other hand, sit on the needle and can slip between sl1yo stitches, causing you to lose your marked place.
7. Use a Loose Cast-On and Bind-Off
Brioche has a lot of elasticity, so you want the edges to have that same springiness. Try casting on and binding off with a needle that's one size larger than the needle you're using for the project itself. Using the long tail cast-on can also add elasticity to your edging.
8. Try Two-Color Brioche
Working with two colors actually makes it easier to read your knitting and know which brioche stitch is which. For example, in two-color brioche rib, a sl1yo stitch has one strand of each color, making it easy to identify. So if you're having trouble with a one-color project, try it in two colors to see if it's simpler.