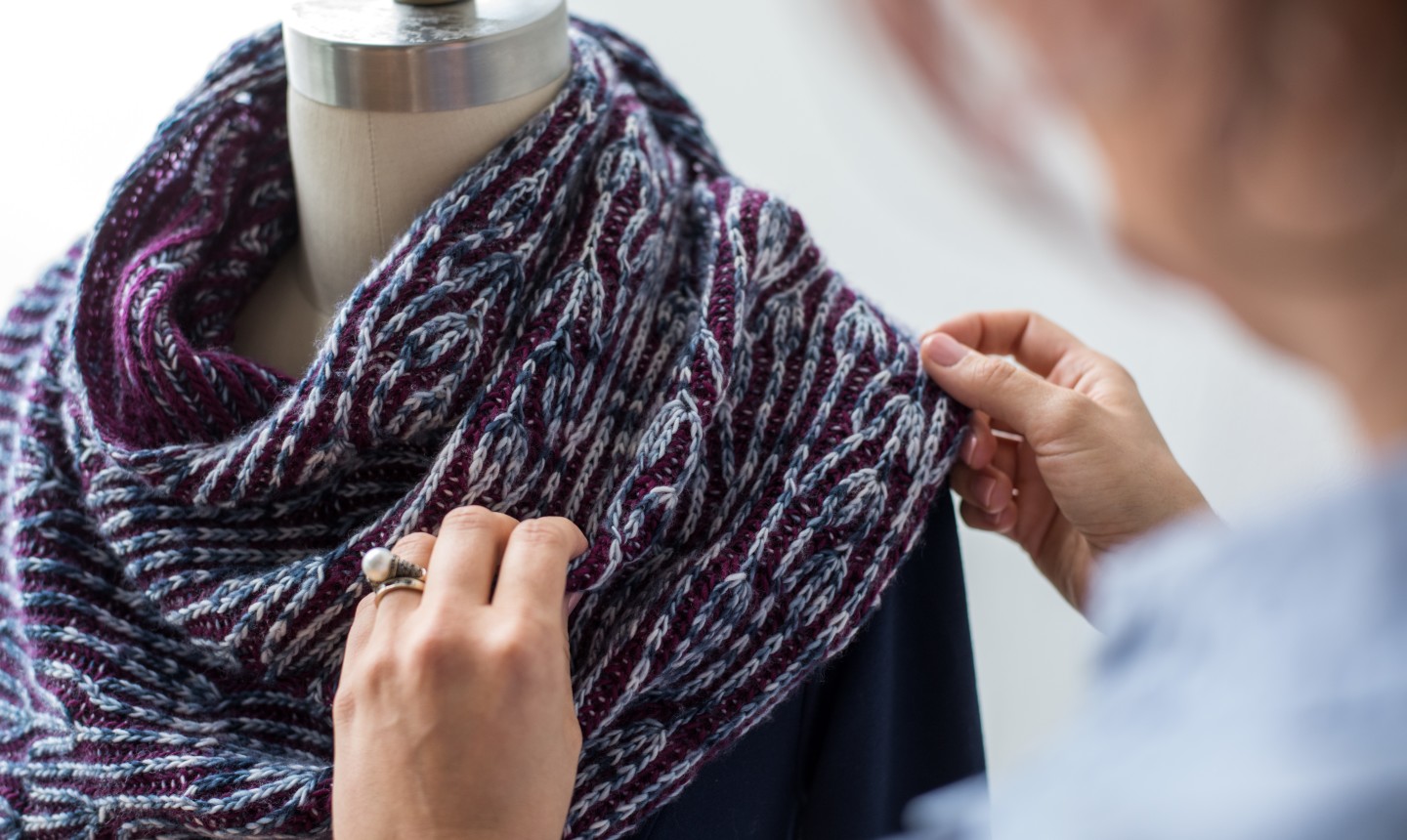 Brioche knitting is unlike any other technique in the knitting world, so you have to go into it with the right tools — and that includes yarn. Because the secret to a good brioche project is a yarn that complements those beautiful, squishy stitches. So before you pick up your needles and start, look for these key characteristics in your yarn.
1. Good Stitch Definition
A yarn with good stitch definition means every twist, color change and individual stitch stands out. Look for a yarn that's plied and has a nice twist in it, like sock yarns.
2. Elasticity
Brioche is a thicker knit designed with a lot of structure, so using a yarn with good elasticity is a must. Otherwise, that structure can quickly become muddy, stitches can shift and it takes away from how your garment fits.
To test for elasticity, grab a strand of yarn, pull on it and let go. If it springs back into place, the yarn has good elasticity. If you pull and nothing really happens, it's not the best for brioche knitting.
Pro Tip: Wool is known for having the best elasticity, and Cloudborn Highland Worsted Yarn is a great brioche go-to. Superwash wool has the elasticity needed and can work for brioche, but it doesn't stick to itself like wool does. Try to find a non-superwash wool or wool blend for your project.
3. Color
When knitting two-color brioche, consider how the colors work together. Complementary colors, like blue and orange, have a stark, eye-catching effect, whereas analogous colors (like purple and blue) create a more subdued palette. Variegated yarns can also work well in brioche knitting; they often look beautiful when paired with a solid.
Once you've got your yarn picked out, swatch it out to get your gauge. Make any necessary adjustments, then you're ready to start stitching!
Good to Know: Learn all the ins and outs of brioche knitting in our class, Explorations in Brioche Knitting.