With warmer temperatures not quite here but just around the corner, now is the perfect time to create beautiful leaf quilt blocks and quilt patterns with leaves.
In celebration of the approaching new season, we've rounded up our favorite leaf quilt patterns that are sure to bring some spring into your home.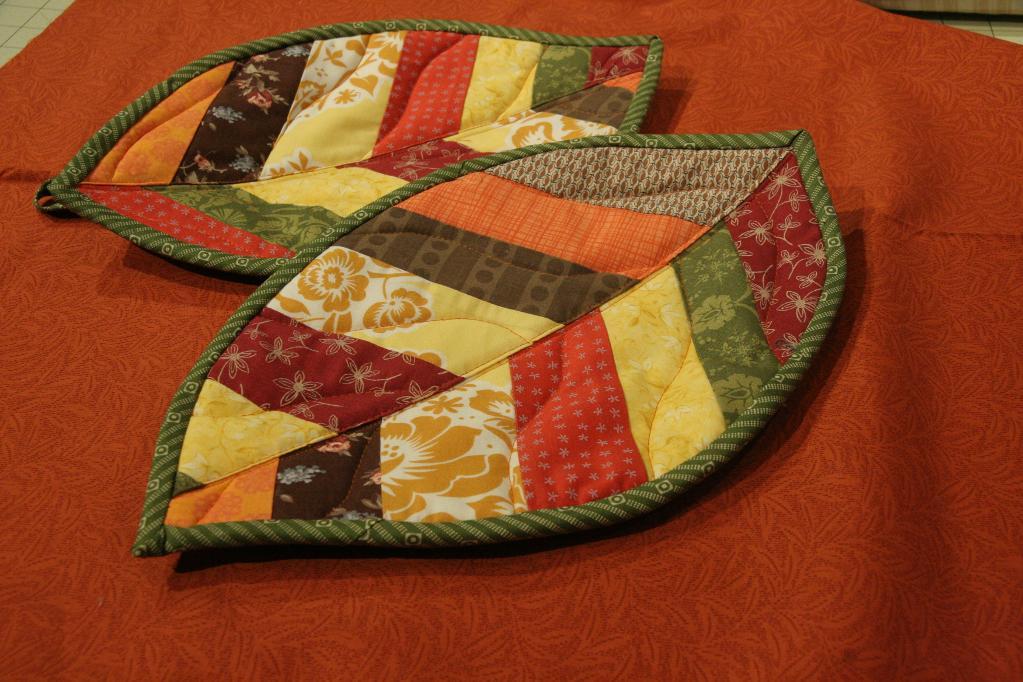 Photo via Bluprint member ButtonsButterfl
Quilted Leaf Potholders
You can also say "hello spring" with these fun Quilted Leaf Potholders. This quilting project is a perfect housewarming or hostess gift and is beginner-friendly. The project is available as free pattern, and the designer also offers a tutorial for construction.
Get the FREE Quilted Leaf Potholders pattern.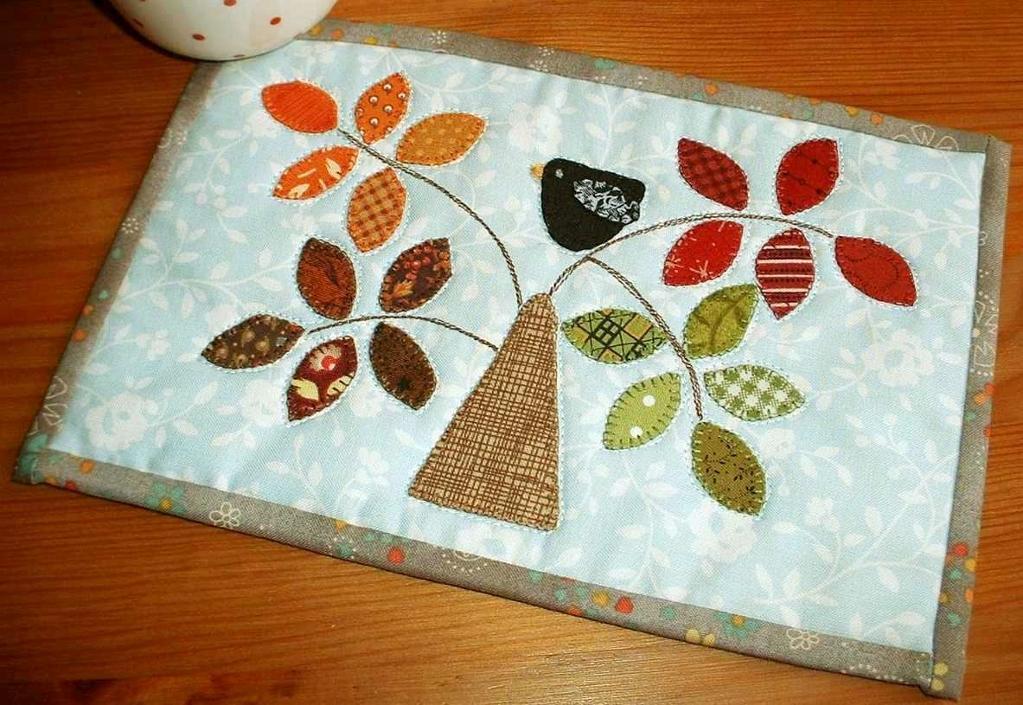 Photo via Bluprint member The Patchsmith
Seasonal Tree Mug Rug
The beautiful Seasonal Tree Mug Rug uses quick fuse applique and a foolproof technique for adding the branches. Although the version above is pictured in fall colors, this delightful mini quilt would also be beautifully created with bright spring-colored fabric for the leaf pieces.
Get the Seasonal Tree Mug Rug pattern.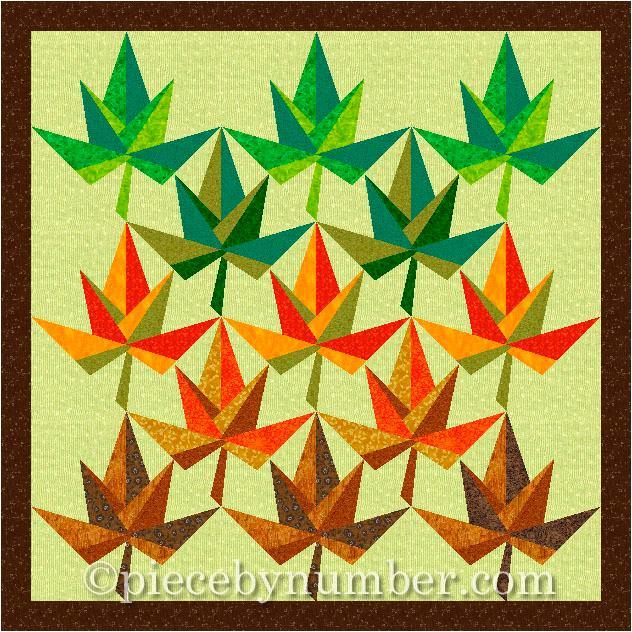 Photo via Bluprint member PieceByNumber
Maple Leaf Paper Pieced Quilt Block
If paper-piecing is a technique you love, then this Maple Leaf Paper Pieced Quilt Block pattern by Bluprint member PieceByNumber might be just what you are looking for. The pattern includes two different styled maple leaf block designs and includes paper-piecing instructions. Make individual blocks to use for mug rugs or potholders, or create several blocks to use for a table runner or wall hanging.
Get the Maple Leaf Paper Pieced Quilt Block pattern.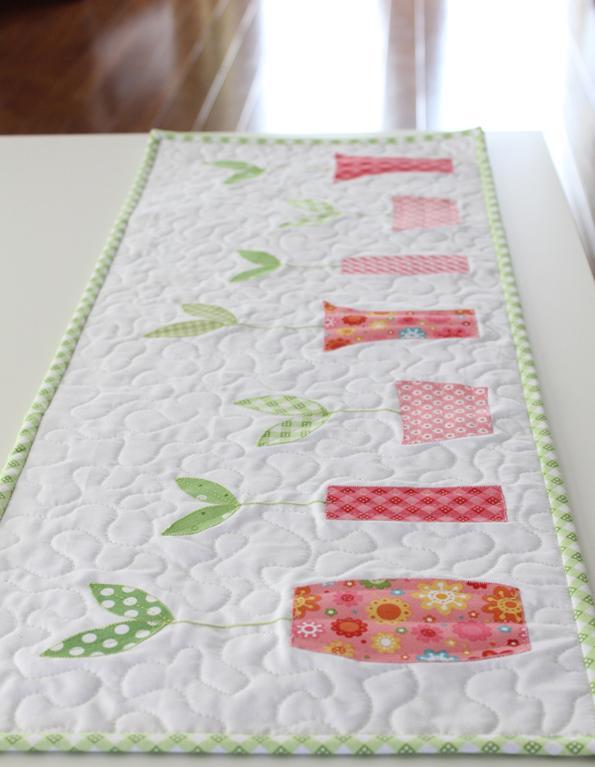 Photo via Bluprint member A Bright Corner
Sprouts Table Runner
Another delightful leaf quilt pattern is this Sprouts Table Runner and Table Topper pattern by A Bright Corner. This gorgeous runner comes in two different sizes: 12″ x 30″ and 13″ x 40″. Use bright spring fabrics for the vases and your favorite spring greens for the leaves.
Get the Sprouts Table Runner and Topper pattern.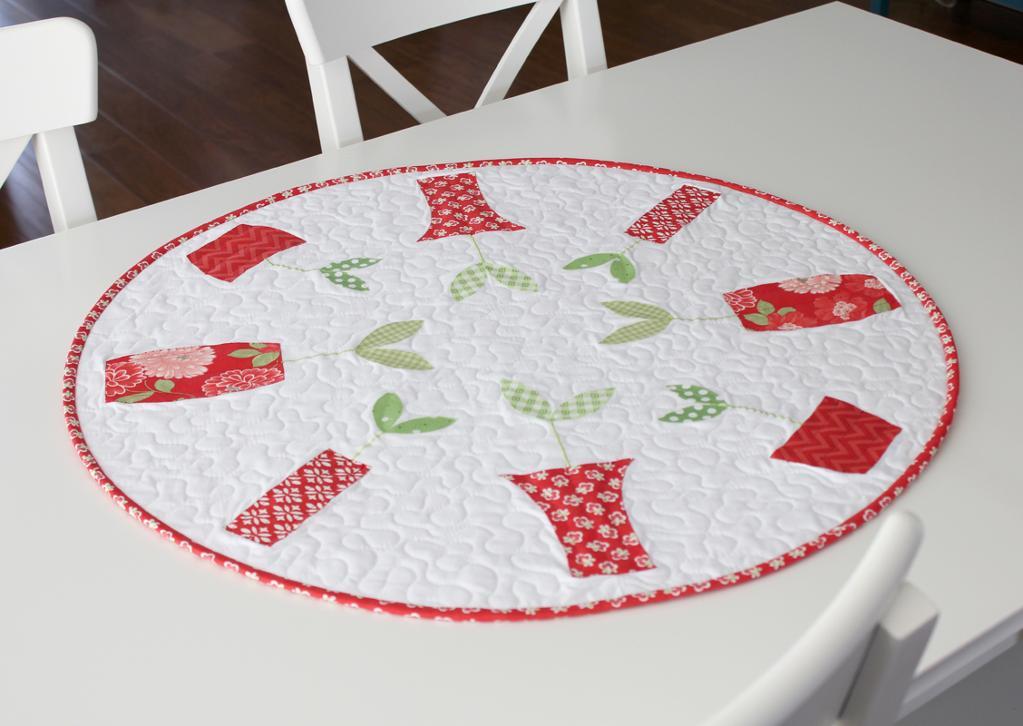 Photo via Bluprint member A Bright Corner
Sprouts Table Topper
Not only does the Sprouts Table Runner come in two different sizes, but it also comes in a round version, which features the same adorable vases and leaves in a 27″ diameter table topper. These patterns use an easy-to-learn fusible appliqué' method and can be completed quickly.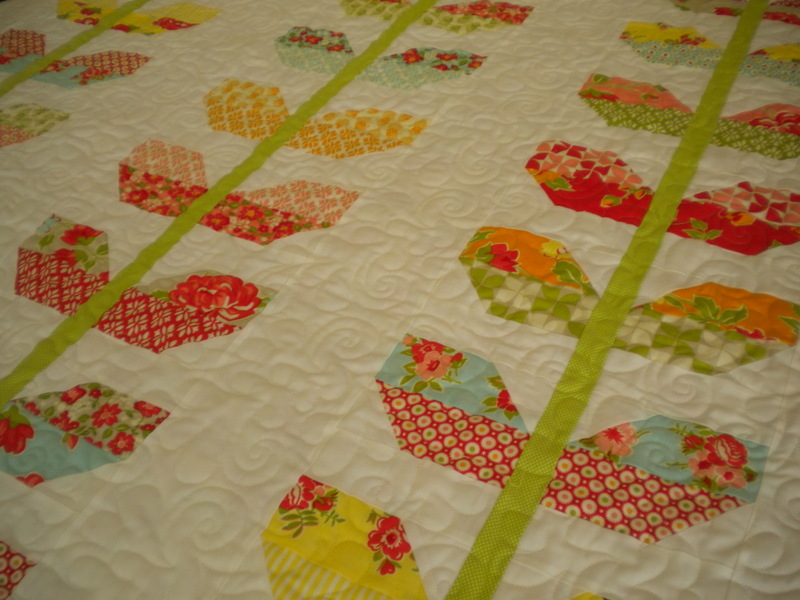 Photo via A Quilting Life
Stems
Stems by Joanna Figueroa, instructor of the Bluprint classes Simple Fresh Quilts, is a wonderful pieced leaf quilt pattern. The pattern features both lap and twin sized options, including a whimsical version with the leaves going different directions. This easy-to-piece leaf quilt pattern can be made from a Jelly Roll or from your 2 ½" wide strips. Use just one collection, or make a scrappy springtime quilt from your stash.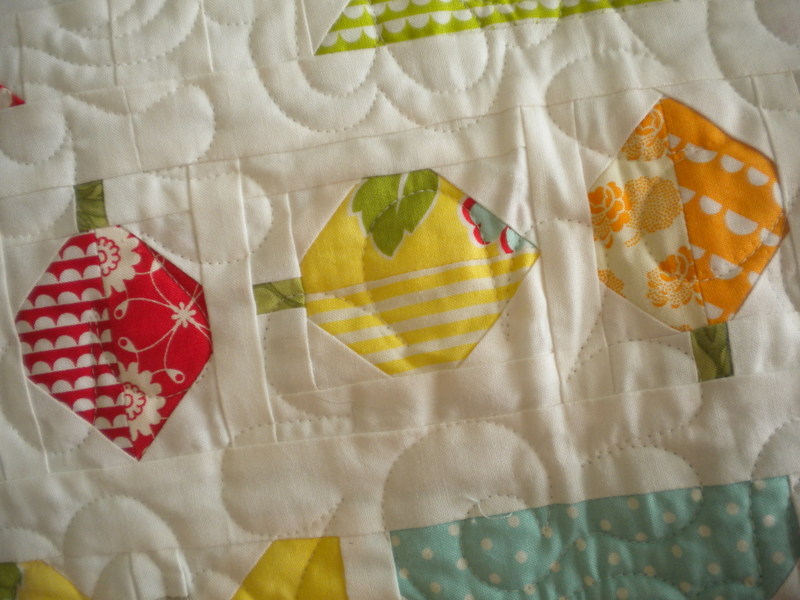 Photo via A Quilting Life
Mini Leaf Blocks
The beautiful mini leaf blocks pictured above are from the book Quilty Fun by Lori Holt. The pattern booklet features a variety of coordinating spring and seasonal blocks with all blocks used in a delightful row quilt and mini quilt options with individual blocks. These small pieced leaf blocks are extra fun made with scrappy bits and pieces.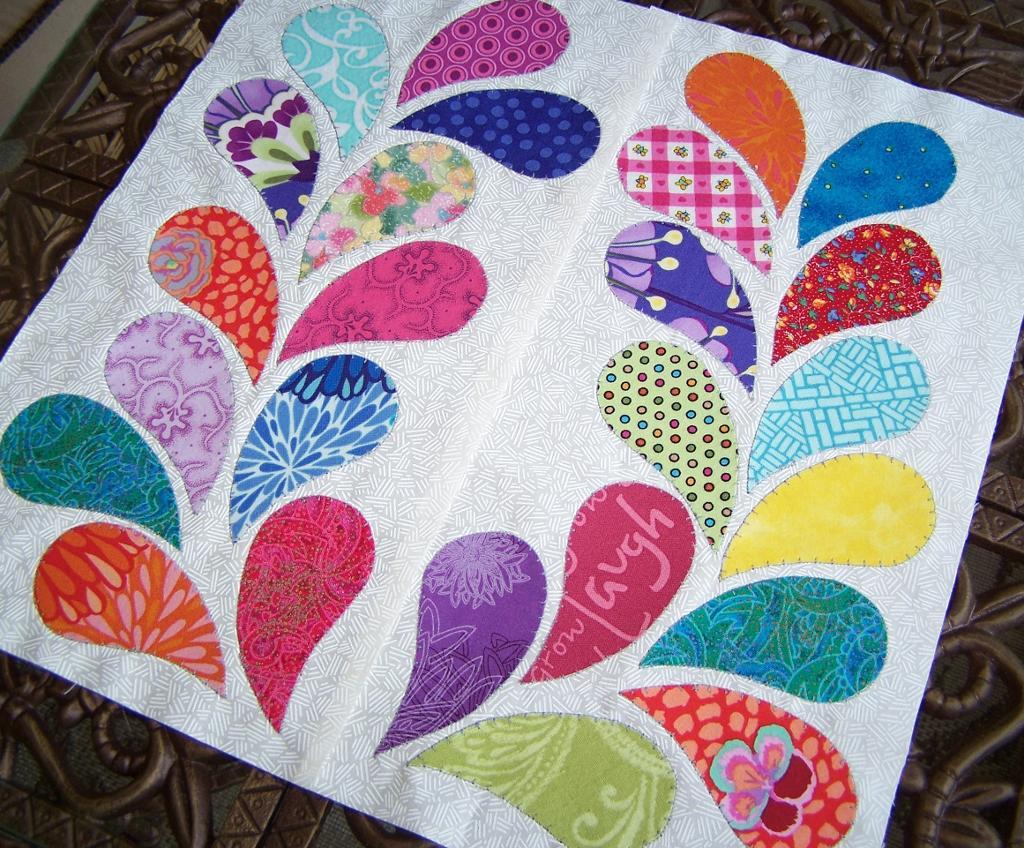 Scrap Happy Quilt Block
This scrappy leaf quilt block from the Scrap Happy Block of the Month series measures 15″ x 15″and is perfect for a pillow top or for a quilt. Make just a few blocks for a spring table runner. This simple block uses the fusible appliqué method, which makes construction fast and fun.
Get the Scrap Happy Quilt Block pattern.
[box type="shadow"]Learn how to use fusibles to bring your favorite appliqué patterns to life with the new Bluprint class Fun With Fusible Appliqué, taught by quilt shop owner Debby Luttrell.
You might also enjoy our roundup of table runner patterns for spring.[/box]
With so many fast and fun beautiful leaf quilt patterns available, why not "just say spring" with one of these designs!