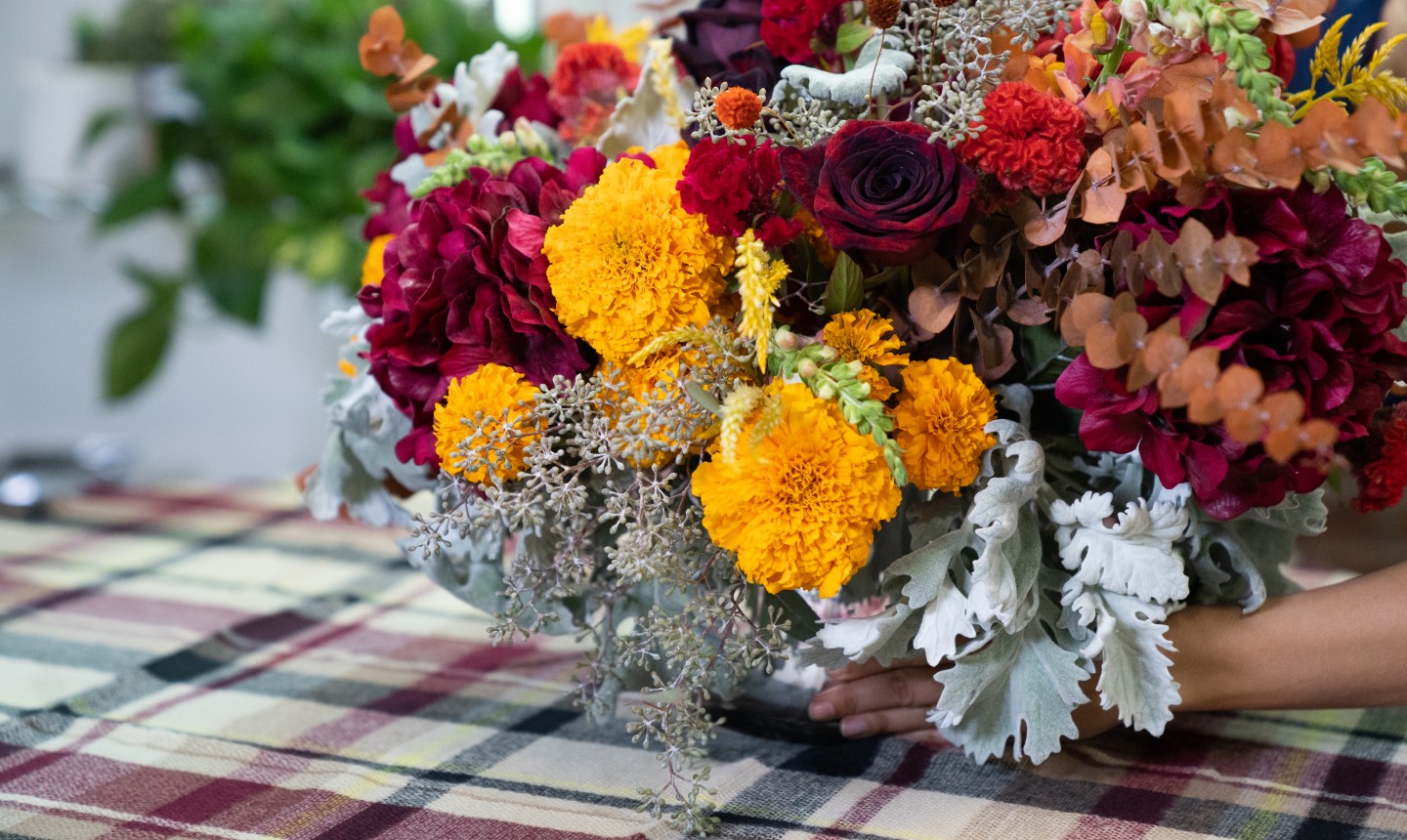 The days are getting shorter and the weather's cooling down, which can only mean one thing — it's time to deck out your home in all. the. fall. decorations. We're talking pumpkins, decorative gourds and pretty much anything yellow and orange. No matter your craft, we can guarantee there's a perfect fall decor project for you.
1. Paint Pumpkins In a New Way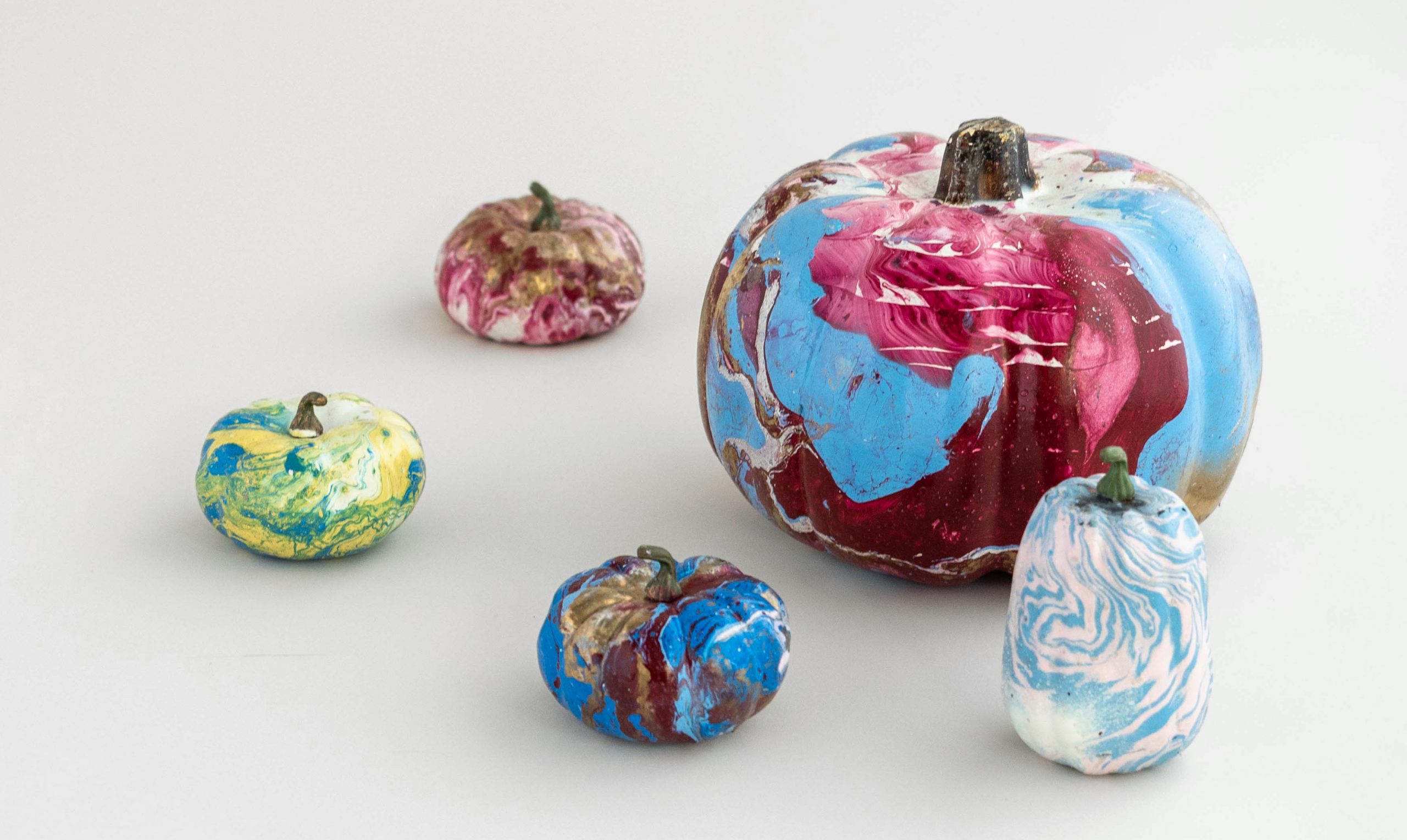 Get a cool tie-dye effect by dipping a pumpkin (real or fake) into a bucket of water and spray paint. Just layer your colors and swirl them around before dipping — there's no artistic skill required for this funky result.
MAKE IT
2. Say Hello to the Season
Embrace all things fall with a fun handmade sign. Simply repurpose an old picture frame with some stain, a piece of cardboard and chalkboard paint. Then fall-ify it by adding festive flowers, small decorative gourds and a handwritten seasonal message.
MAKE IT
3. Skip the Pumpkin Carving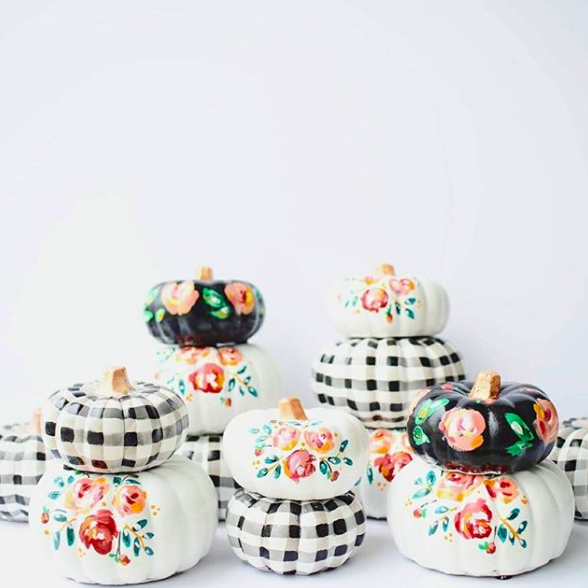 Instead of carving a Jack-O-Lantern again, put a creative spin on the tradition and decorate your pumpkins with fabric and Mod Podge, paint, fake plants, sequins — the possibilities are endless! Not only is it a safer activity for kids (no sharp blades!), but you can really get creative and give it some unique ~flair~.
MAKE IT
4. Perfect Your Fall Centerpiece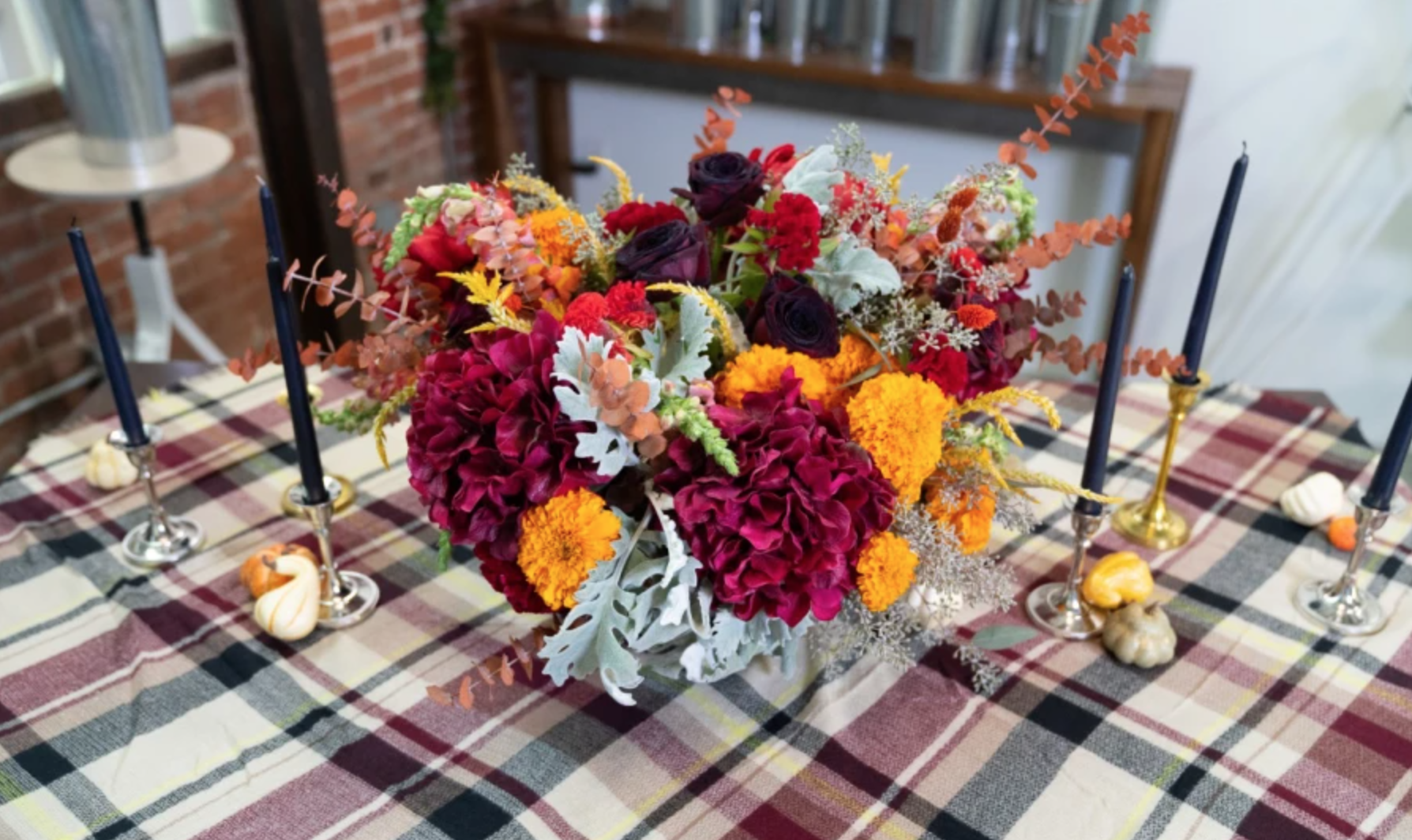 First, pick your favorite fall blooms or choose a color pattern from your coziest flannel. Then use that to build a centerpiece your Thanksgiving guests will be wowed by! This arrangement combines fresh, dried and fake flowers, but it doesn't matter what you use — as long as you criss-cross your stems and work from the biggest blooms to the smallest, this project is sure to come out great.
MAKE IT
5. Paint the Foliage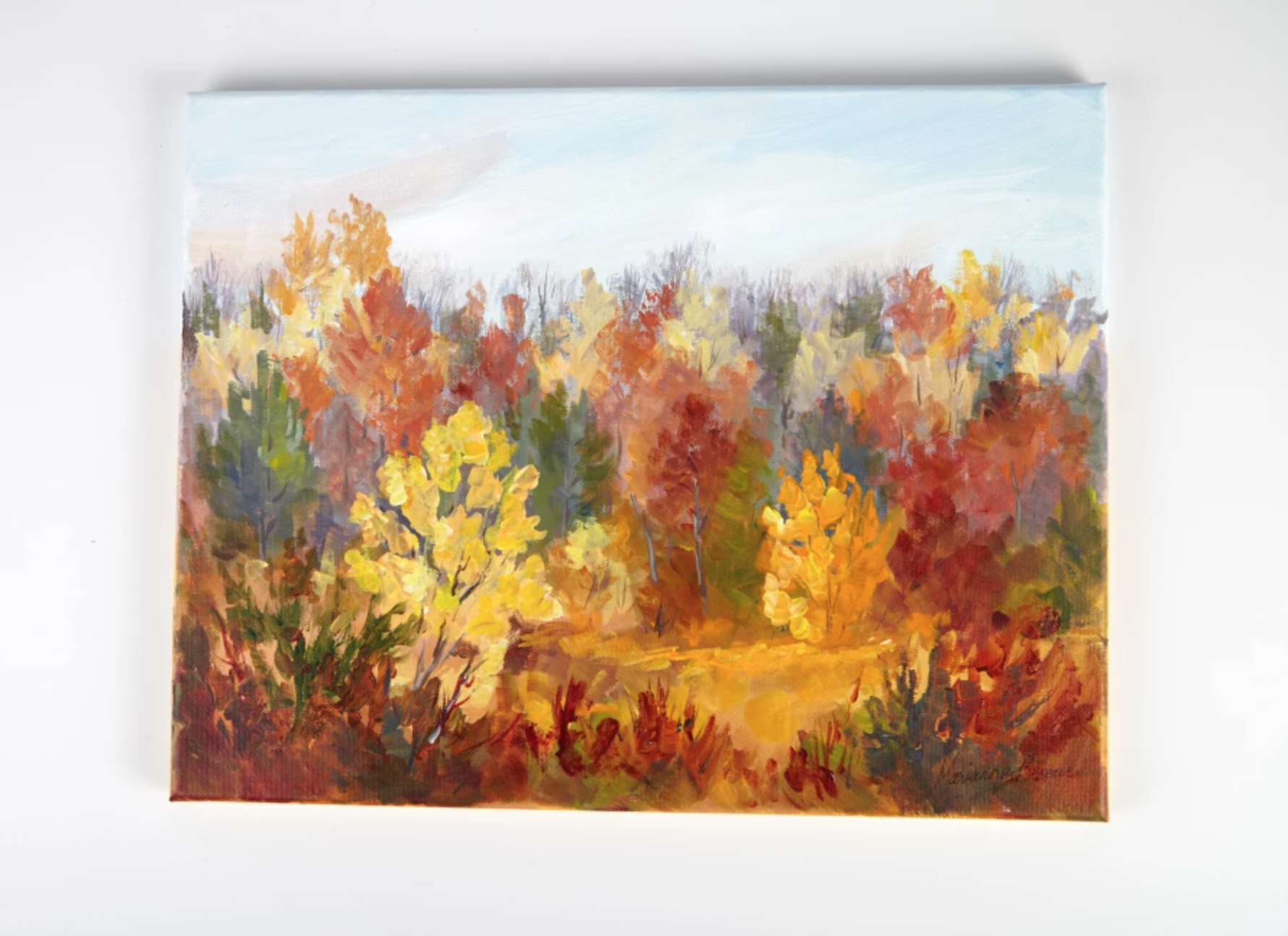 Flex your artistic muscles and paint an autumn landscape. This fall forest is a great exercise in perception as you paint trees in the foreground, background and define a focus point. Plus, it looks really good framed up on the wall.
MAKE IT
6. Compose a Bountiful Spread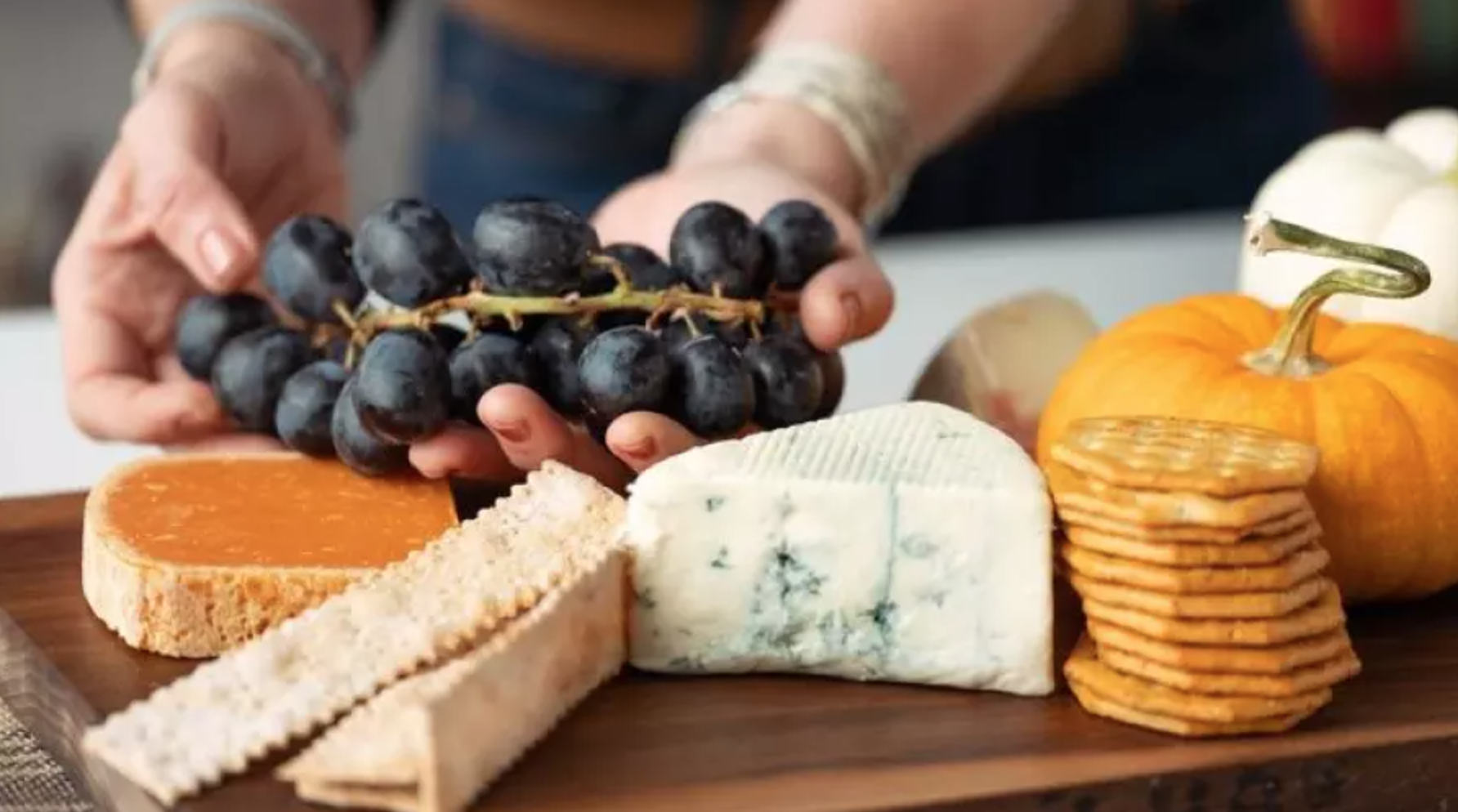 This party platter didn't come to play — as it stretches the entire length of your table, it means business. In there guests will find cheese, wine and any other appetizer you have a craving for. Give it extra fall flair with small pumpkins, greenery and decorative gourds scattered throughout the spread.
MAKE IT
7. Crochet Those Crunchy Leaves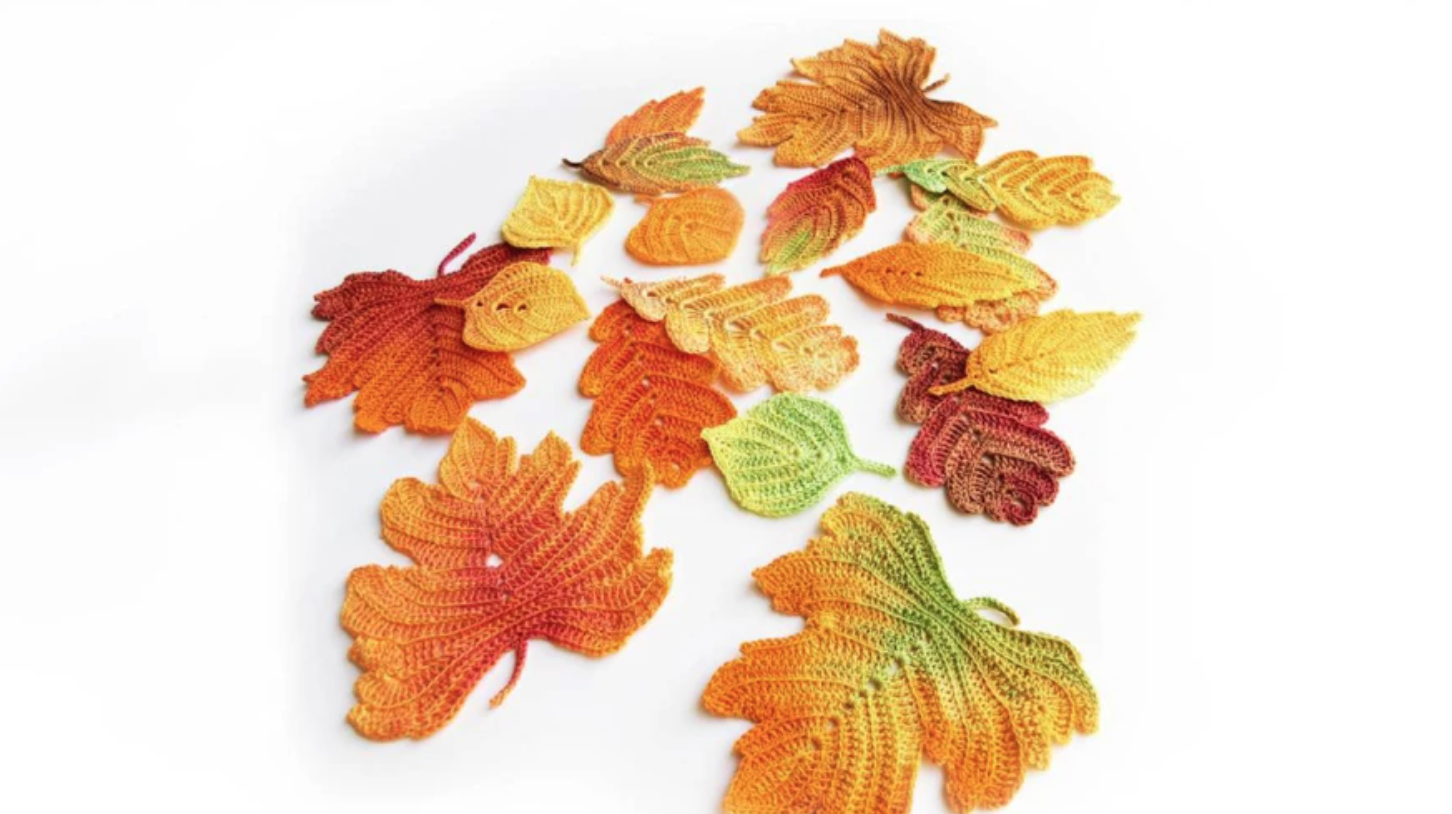 One pattern, four crochet leaves. Learn how to stitch aspen, oak, vine and generic leaves in white thread, then hand-dye them in brilliant (and realistic-looking) autumn colors. They're beautiful when used in a wreath or scattered on a tablescape.
SHOP THE PATTERN
8. Make It PSQ (Pumpkin Spice Quilt) Season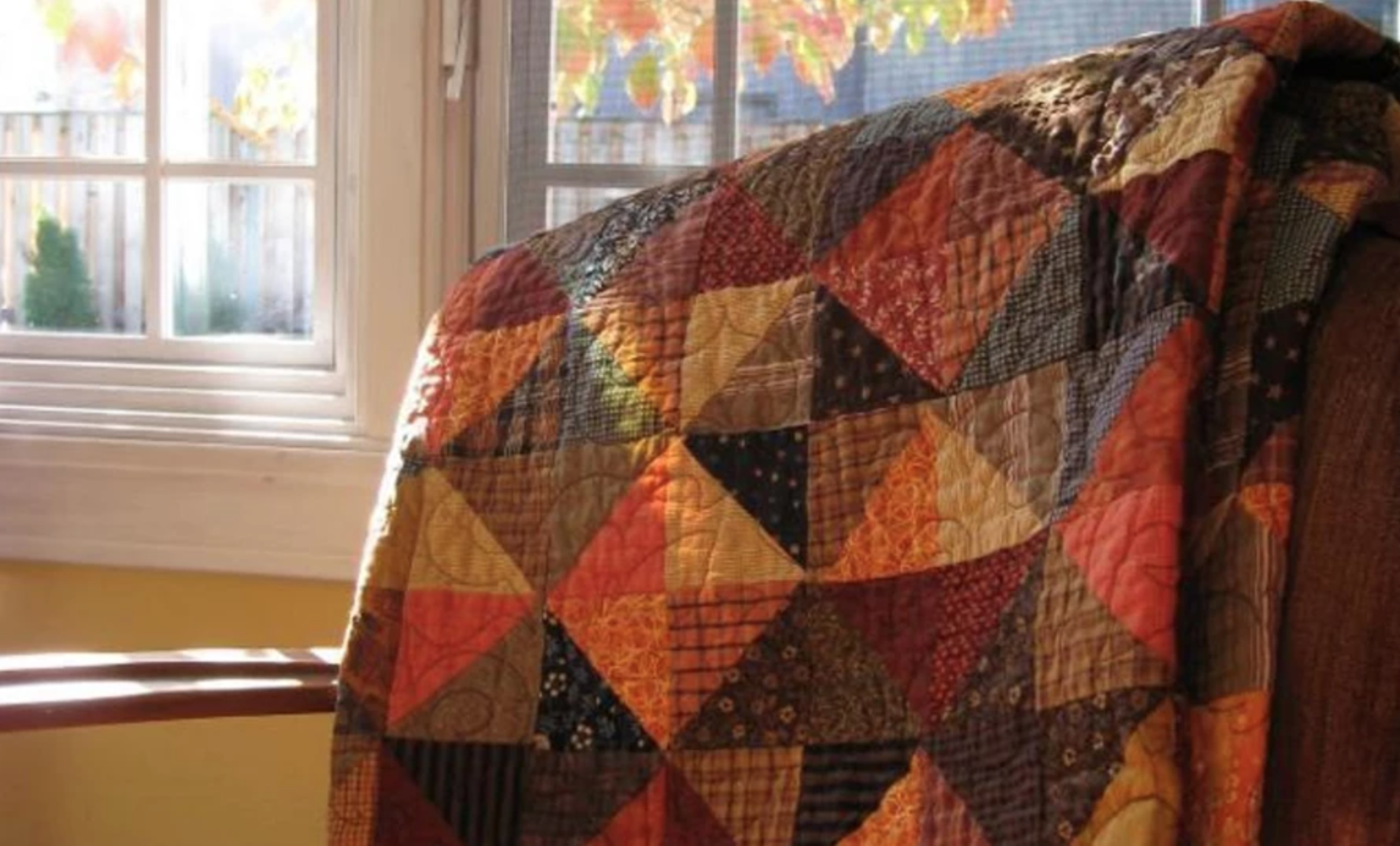 This beginner-friendly quilt is bringing all the fall vibes. It comes together quickly, and you'll learn a hack for making eight half-square triangles from only two squares — no extra scraps in sight!
SHOP THE PATTERN