How much fun is paper piecing to a quilter? It is a wonderful time to play, and with this technique, you get perfection every time. Ready to give it a try? Here are eight FREE paper piecing patterns you'll love. Download one or download them all. They're all instantly downloadable and completely free, so there's nothing stopping you from giving paper piecing a try today!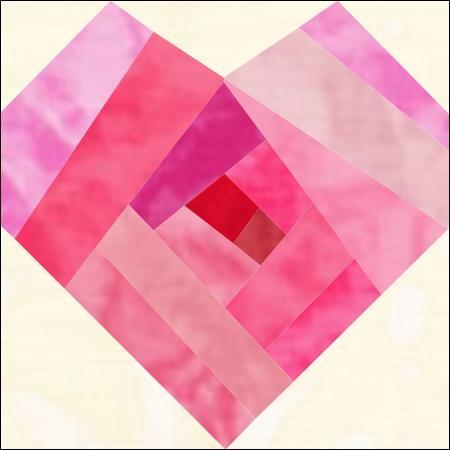 Log Cabin Heart block via Craftsy member Sewhooked
1. Log Cabin Heart
First up is a log cabin heart block. This 5″ free paper-pieced heart can be made out of scraps and assembled into a lovely bed or table runner in no time.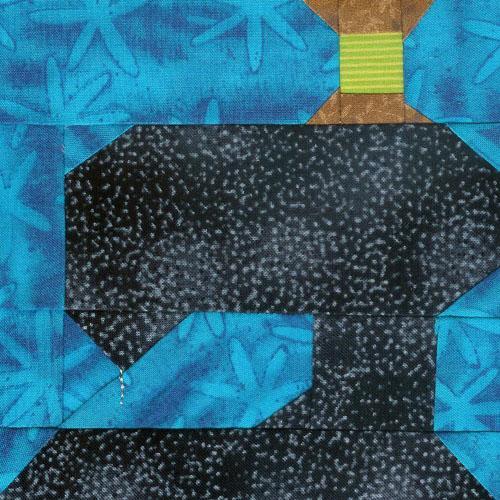 Classic Sewing Machine pattern via Craftsy member Sewhooked
2. Classic Sewing Machine
Every quilter needs two of these, one in her sewing room and one in her friend's! The sewing machine pattern is one you can use anywhere there is a sewer or quilter in the house. Great for a simple wall hanging or table topper. Fun to turn into a pillow or even feature on a quilted bag as you head to your next quilt guild meeting.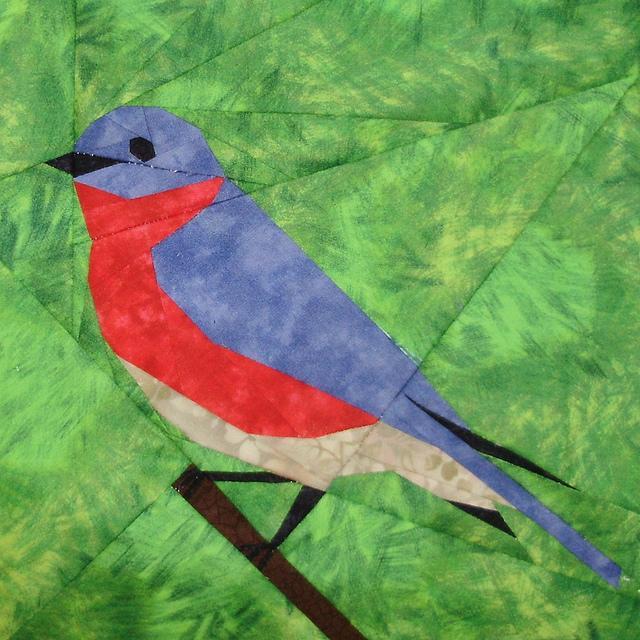 Bluebird pattern via Craftsy member Liljabs
3. Bluebird
This sweet little bluebird will brighten any quilt! This bird is so realistic in its dimensions and  shape. But you could certainly have some fun and use polka dots and stripes and create quite a wild looking bird, too! Measuring in as a 10″ block, it would be great as a center for a wall hanging.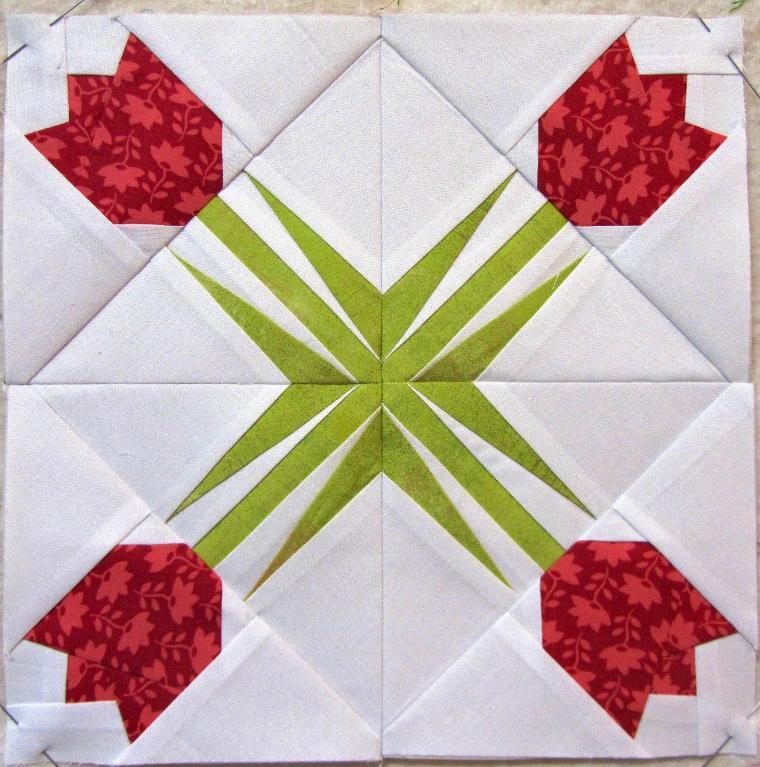 Twinkling Tulip pattern via Craftsy member AQuiltingJewel
4. Twinkling Tulip
This tulip is where you can see the true beauty of precision paper piecing. The block is actually four small 5″ blocks sewn together to create a stunning 10″ block. This made into a quilt would be a definite eye stopper.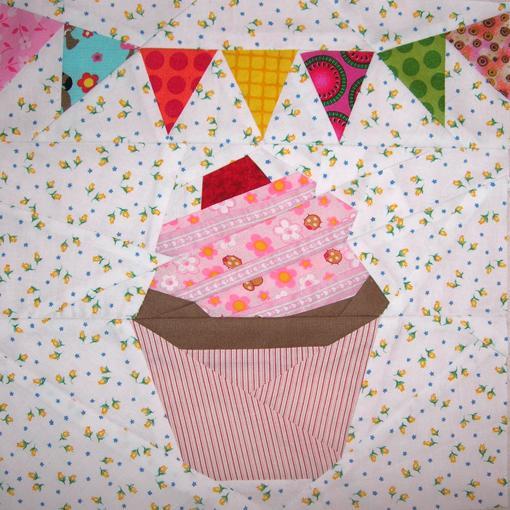 Cupcake pattern via Craftsy member Bubblestitch
5. Cupcake
Nothing says yummy like a cupcake! While this one may not be edible, it is scrumptious looking enough to eat. With patterns to make the cupcake and banner either 8″, 10″ or 12″ this one is a must to do! Who wouldn't love a row of these on a valence in a child's room, or at the bottom of their bed in a runner?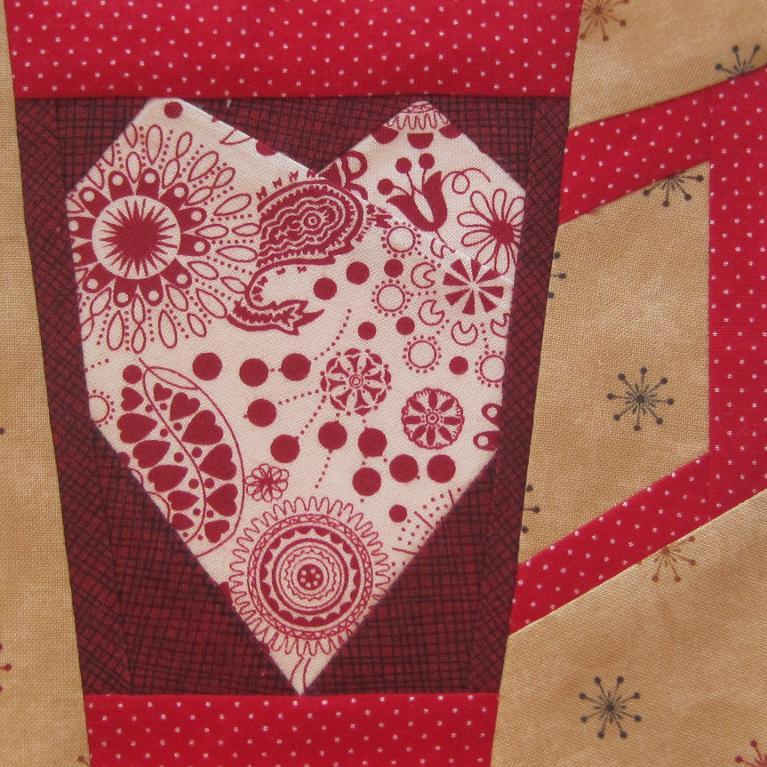 Mug o' Love pattern via Craftsy member Sewhooked
6. Mug o' Love
I just love those quilts with all different colored mugs all over them! This one even takes it a bit further by putting a heart in the middle. How much fun is that to create a bunch of these 5″ mug blocks using a rainbow of colors? Take it one step further and get together with your quilting friends, turn them into mug rugs, and each make one for the other person, or make a bunch to give away!
Mini Trajectory pattern via Craftsy member Simply Cotton
7. Mini Trajectory
This small 3″ triangle block can be twisted and turned in a quilt to create a very visually effective piece of art. Definitely a modern look that is all the rage in quilting now!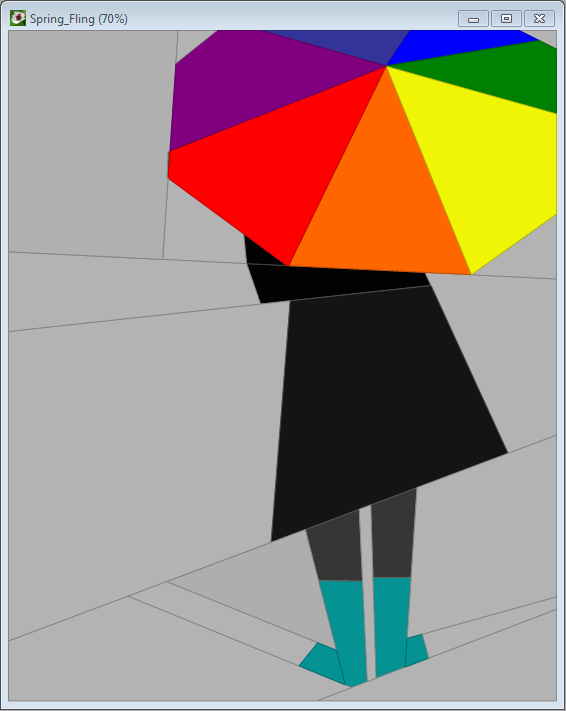 Spring Fling Mini 2015 pattern via Craftsy member JmzBk Quilts
8. Spring Fling
Who doesn't love walking in the rain? Now you can do it in your studio as you quilt up a block with all the colors of the rainbow in them. This 10″ x 13.5″ block is intermediate level of paper piecing skill level, and definitely worth the time to make.