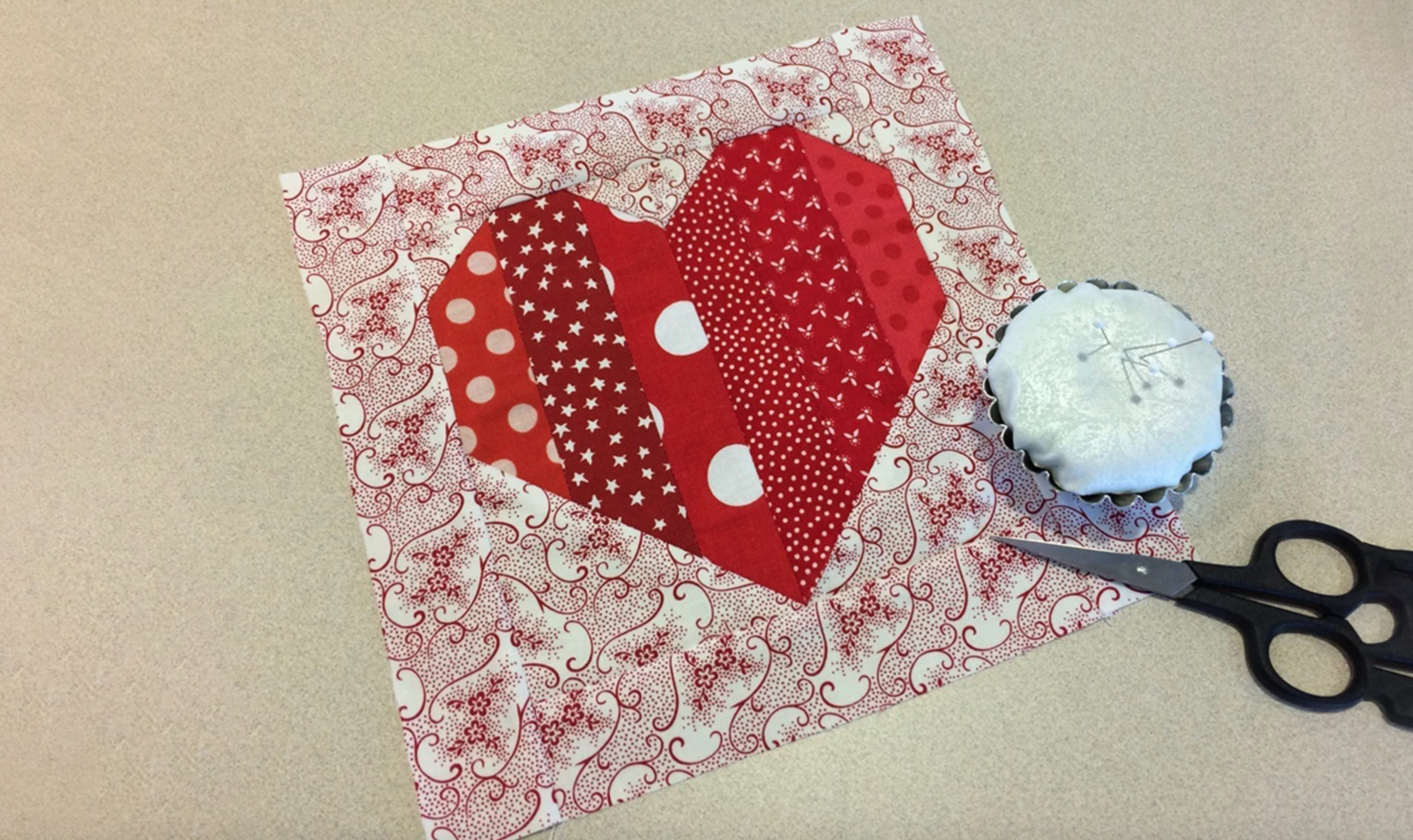 If you're looking for a cute, quick project that'll use up your scraps, we've got a project you're going to love. This heart block sews together in five simple steps, and it's the perfect project to give to your sweetheart on Valentine's Day.
Strippy Heart Quilt Block
Level: Easy
Size: 8½" square (unfinished)
What You Need
Six red or pink fabric strips
Background fabric
Thread
Ruler
Rotary cutter
Iron
Pencil or fabric marker
Cutting Instructions
Six 1½" x 6½" strips of red or pink heart fabric
Four 1½" squares of background fabric
Two 3½" squares of background fabric
Two 1½" x 6½" strips of background fabric
Two 1½" 8½" strips of background fabric
Instructions
1. Sew the Strips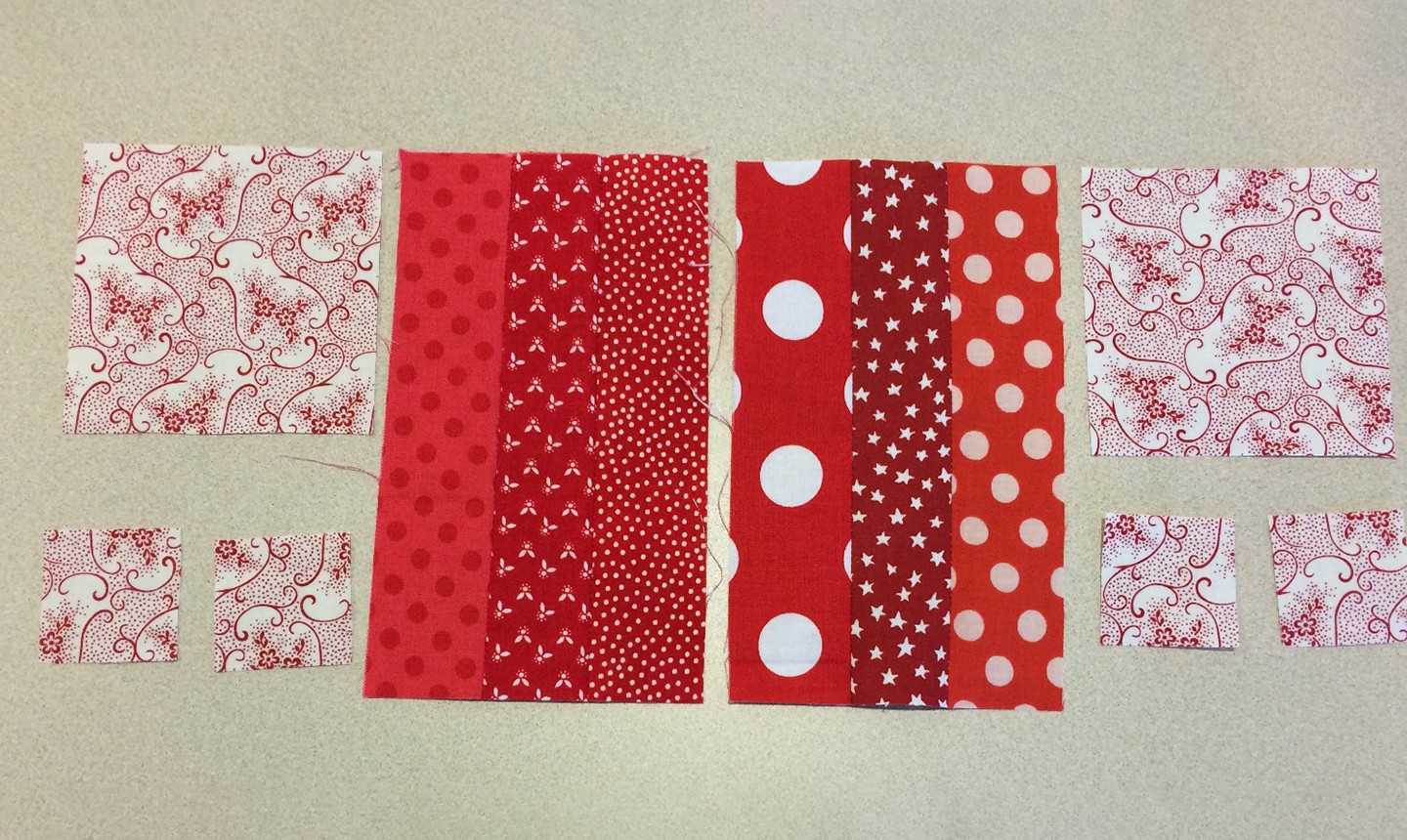 Sew the red and/or pink strips for the heart together lengthwise into two sets of three.
2. Place the Background Squares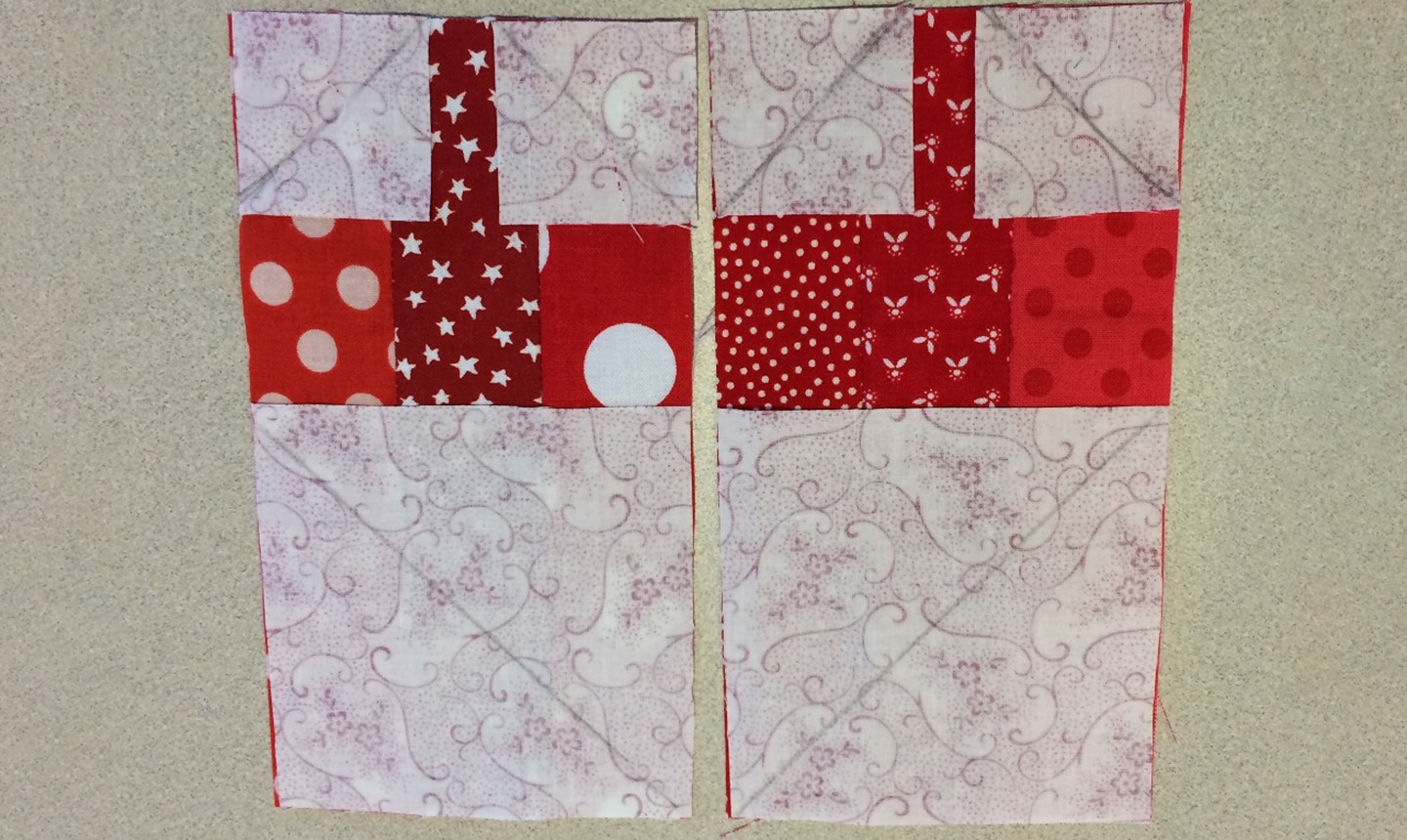 Lay the background squares on top of the strip sets, right sides together. The smaller squares should be on the top corners and the larger square should lie on the bottom half. Use a ruler and fabric marker to draw diagonal lines across the wrong side of each square, as pictured above.
3. Sew and Trim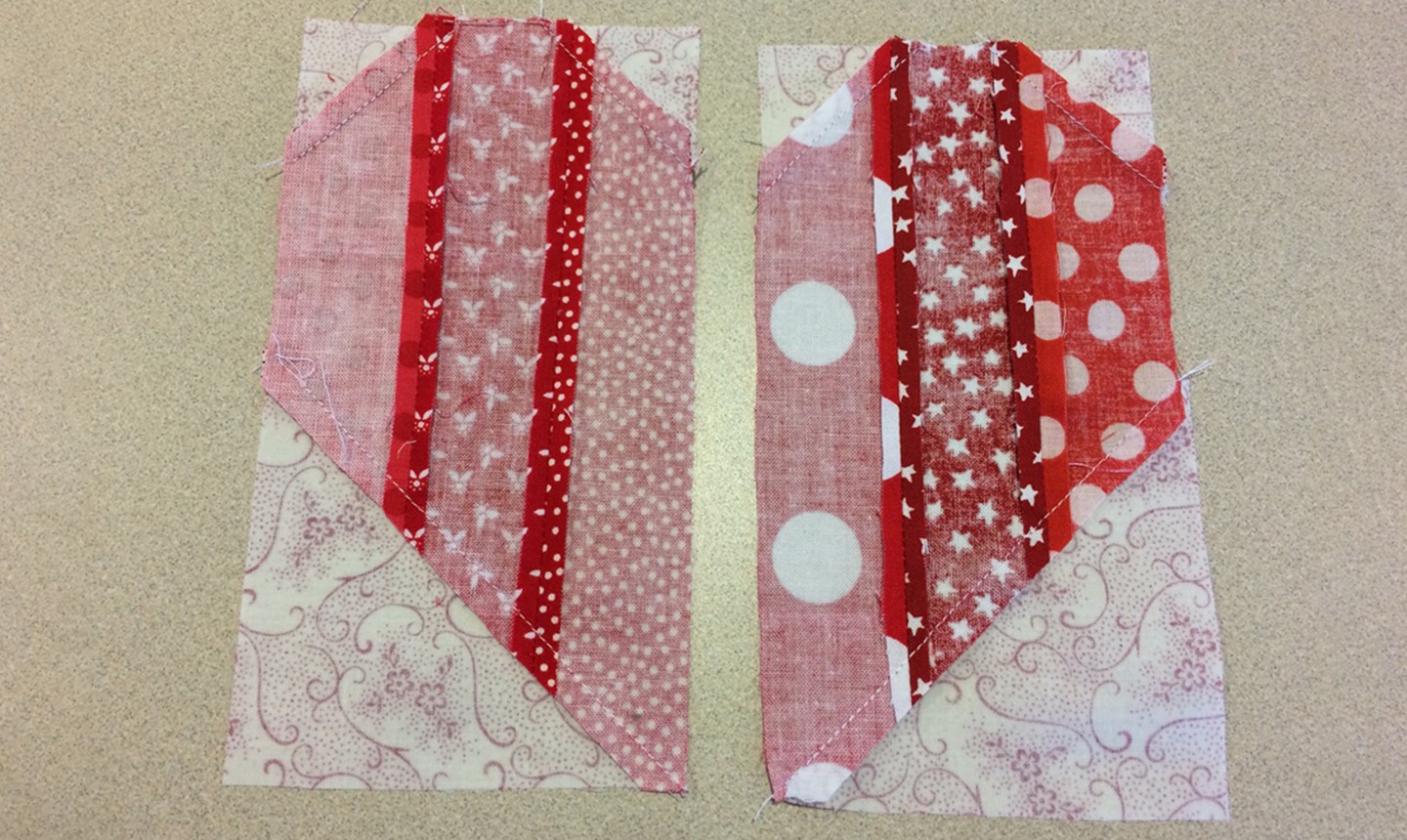 Sew along the marked diagonal lines. Press the pieces away from the center of the strips, then trim away the excess.
4. Join the Units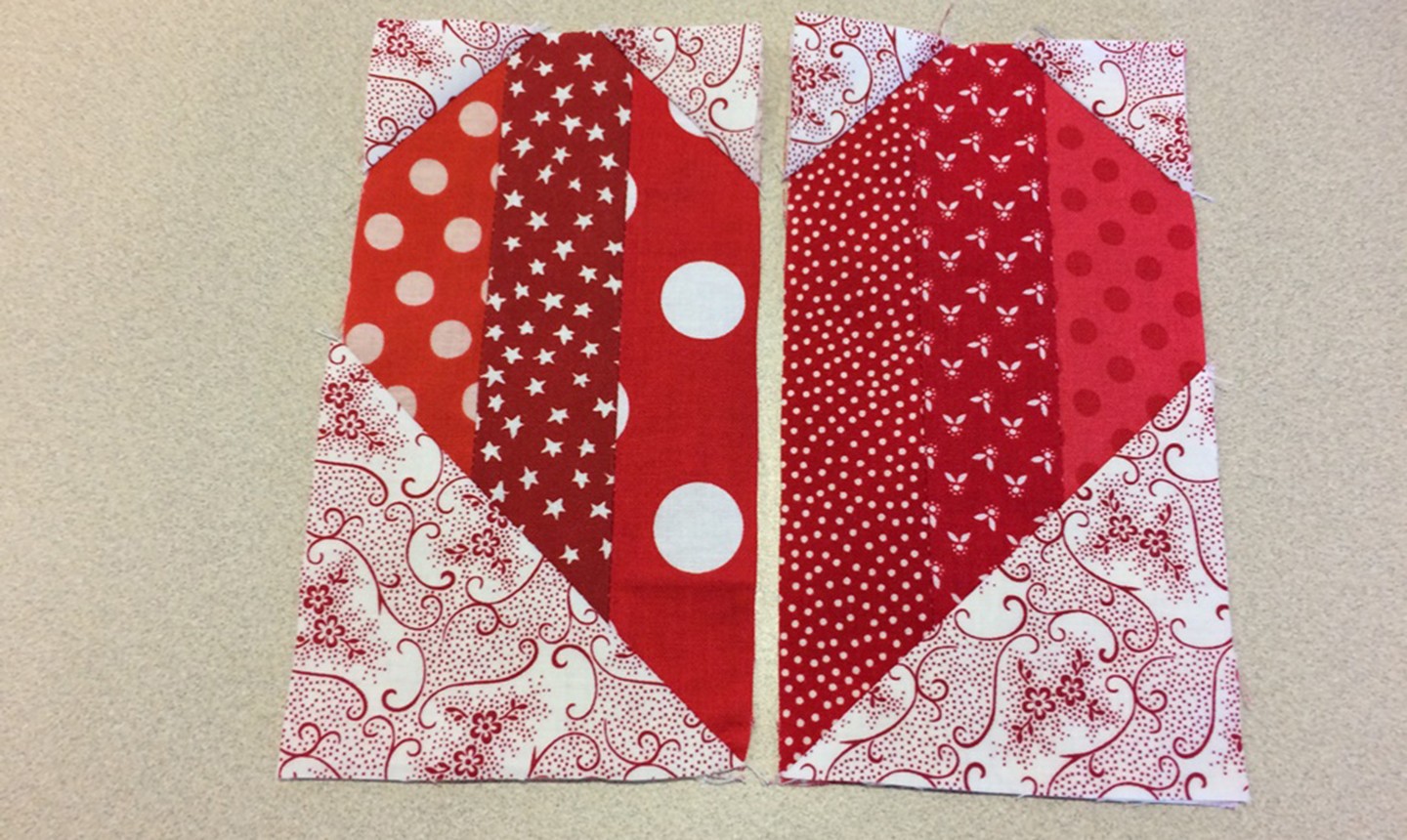 Sew the two sides of the heart together.
5. Add the Border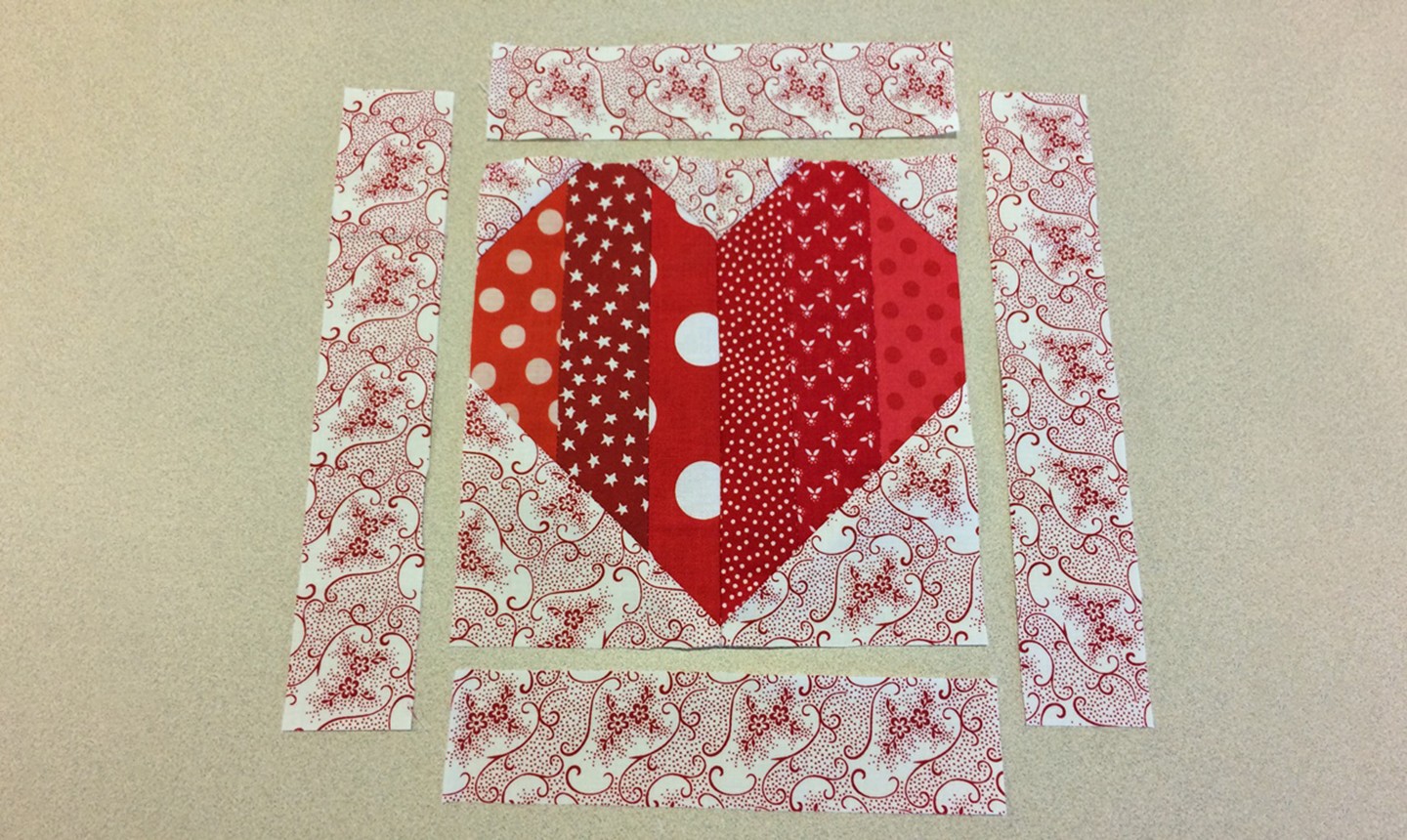 Sew the 6½" strips on the top and bottom of the heart unit, and the 8½" strips on the right and the left.
Once the block is stitched together, give it a final press. That's it! You can frame your quilt block, sew it into a pillow or make it part of a larger Valentine's Day quilt.