So you spent way too much time baking (and eating) Christmas cookies and not nearly enough time knitting all those gifts you intended to make. Oops! Not to worry. Craftsy is here to rescue you with these last-minute knitted gifts that can be worked up in no time — or at least by the time that next batch of cookies is ready.
Get your Christmas gift list ready and match the recipients to one of these last-minute knitted gifts!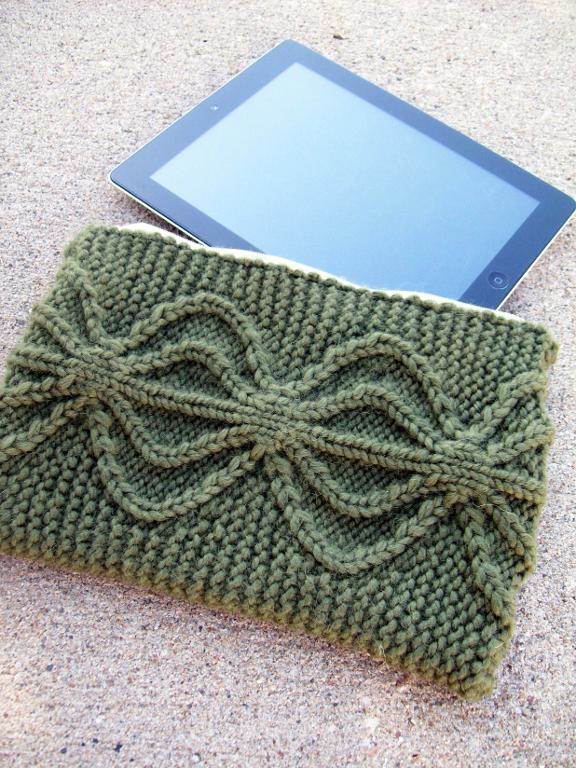 Photo via Craftsy instructor Sarah Wilson
1. Aviatrix clutch or tech case
Last-minute knitting experts know that bulky yarn is the way to go when you want to knit quickly. That's the strategy behind this accessory that can be touted as a clutch or a tech case. The cable gives it the visual interest it deserves, while the garter stitch helps you work your way to the cable quickly and easily.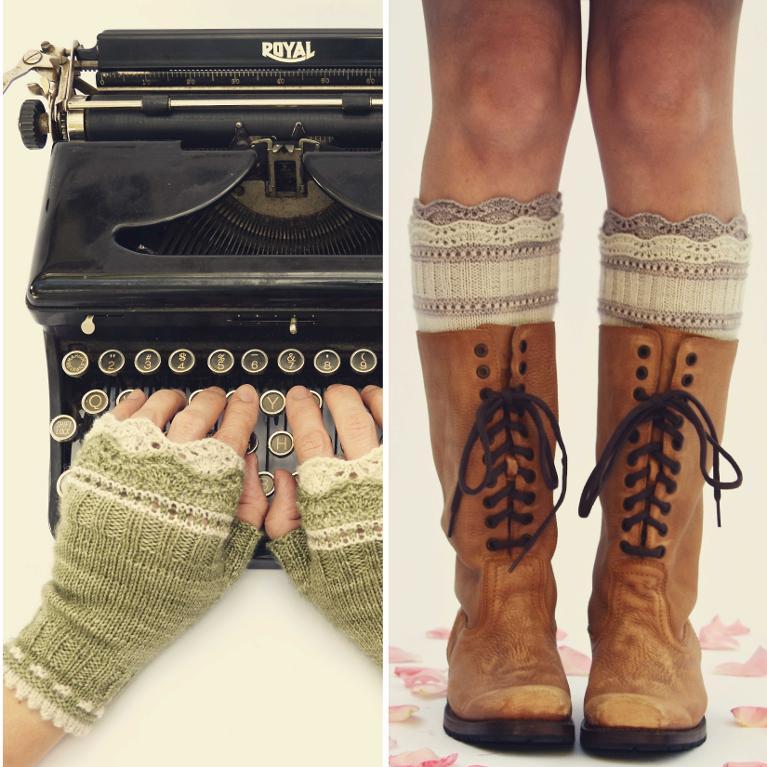 Photo via Craftsy member Pam Powers Knits
2. Brooklyn boot liners and gloves
Why not start with the mitts and then see if you have time to knit the boot liners, too? You can coordinate these and give them to the same person, or make the mitts for your mom and the boot liners for your sister. Either way, both of these knitting patterns are sure to make the recipient squeal with excitement.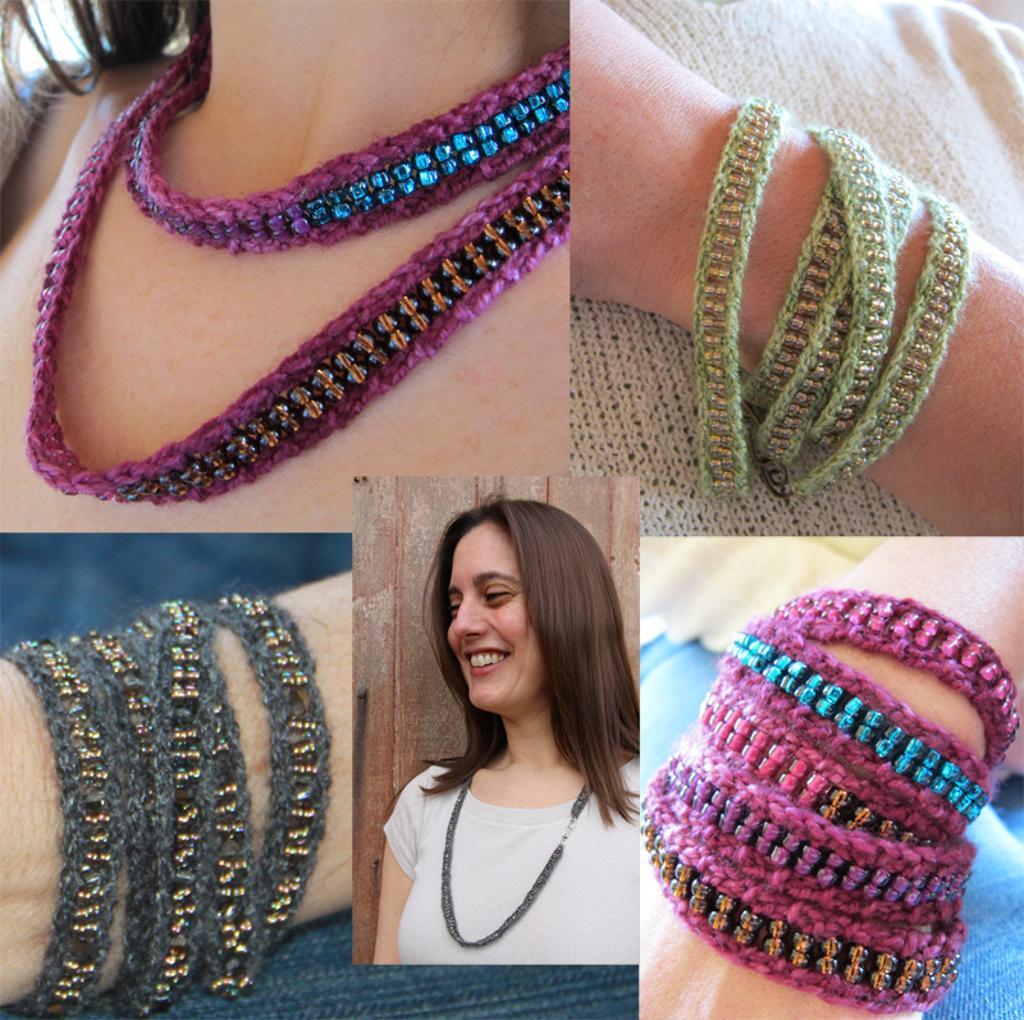 Photo via Craftsy instructor Laura Nelkin
3. Ribband jewelry
Sure, jewelry is one of those go-to gifts that you could buy just about anyone, but knitting the jewelry yourself makes it extra special. Think about colors the recipient wears a lot and knit up a few pieces that complement those colors. You'll need a few jewelry supplies to make these sparkly accessories, but you can pull the yarn right out of your stash.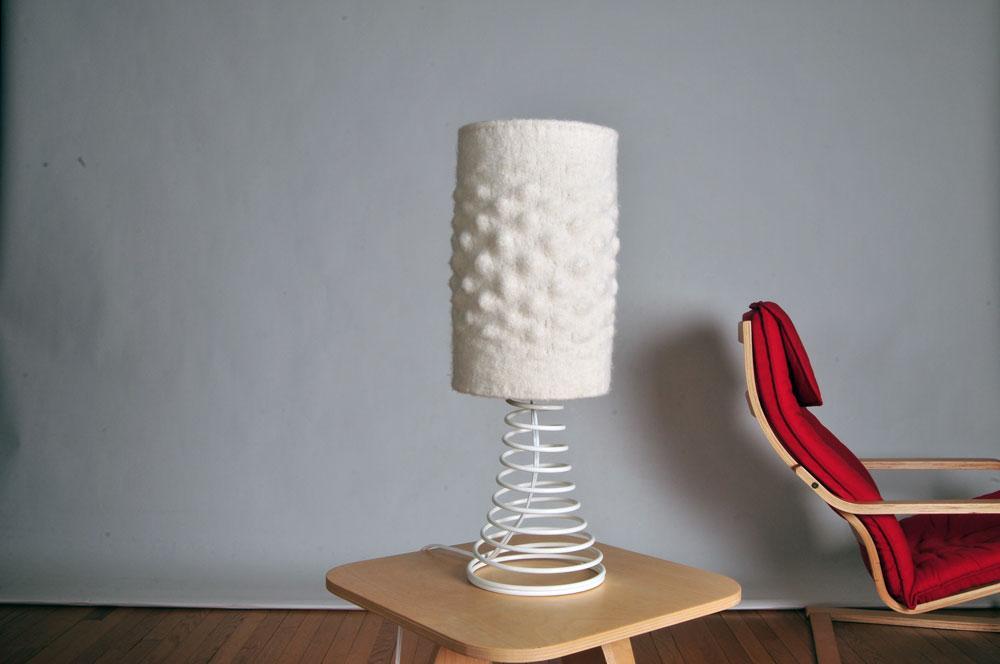 Photo via Craftsy member XandY
4. Knitted lampshade
This lampshade is the perfect gift for someone who just moved into a new house or apartment. Featuring little bobbles of texture (the pattern is named Lumpshade for a reason!) this pattern comes with instructions for building your own lampshade. Obviously, us last-minute knitters don't have time for that, so you can also grab a store-bought lampshade and slip the knitted cover right over it. There's even a matching pillow pattern included, in case you want to gift that for the recipient's next birthday.
Photo via Craftsy member Eyes of Style
5. Quick infinity scarf
Infinity scarves are perfect gifts because they're one-size-fits-all and always in style, so you know the recipient will love it. But they're great for pro-craft-inators, too. Since there's no shaping, you can work this pattern while multitasking, like during your commute or a kid's activity. And with a variegated yarn, it looks far from simple!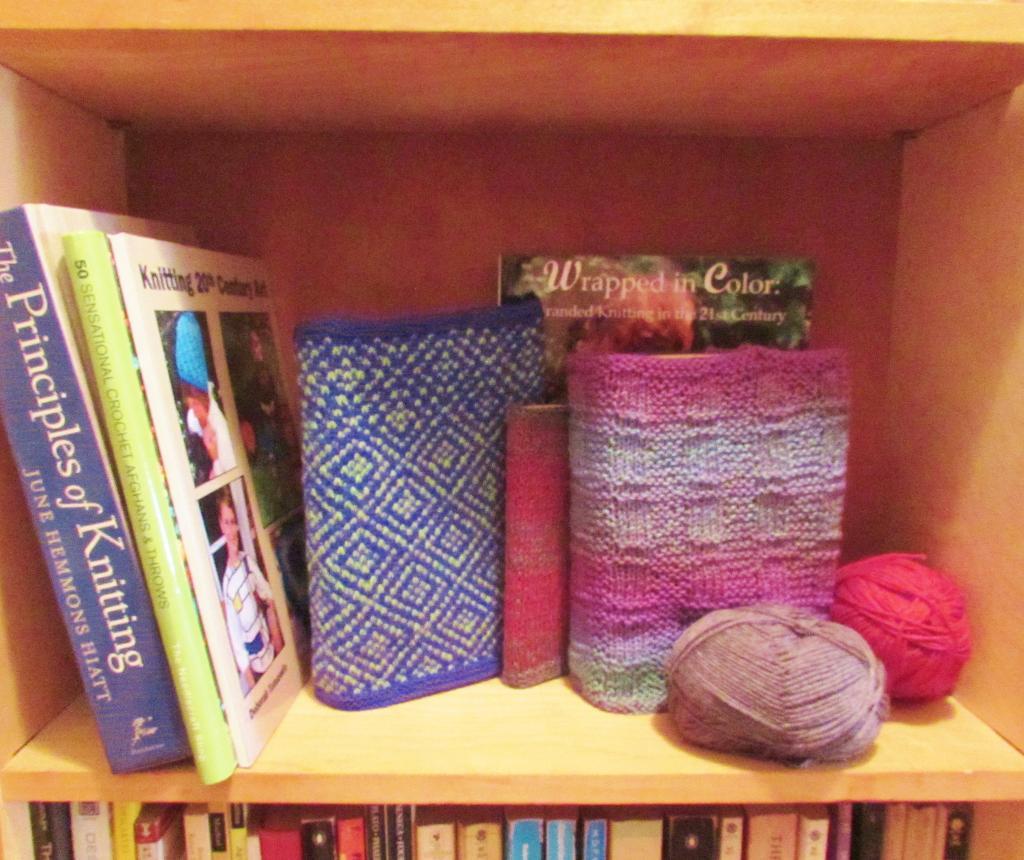 Photo via Craftsy member Patchwork by D
6. Knitted book covers
Books are great go-to gifts, but why not kick your gift up a notch by adding a handknit element? This book cover pattern actually comes with three designs and guidance on adjusting the size for any book, so you have plenty of options. The covers are knit flat, making them even faster to whip up.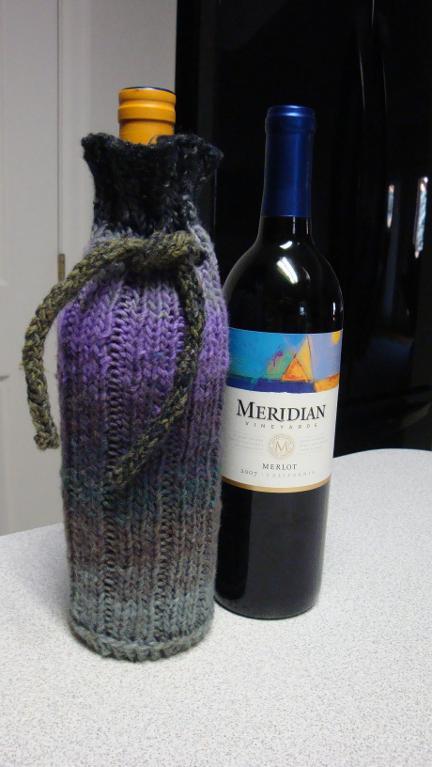 Photo via Craftsy member KimzKraftKorner
7. Knit wine cozy
Nothing goes better with knitting than a bottle of wine! Buy a bottle of wine (OK, two — one for the giftee and one for yourself) and deliver it in this beautiful and quick wrap. A bonus? No need to wrap the gift!
When do you typically start knitting holiday gifts? Are you on track for this year?