As you're making your knitting resolutions for 2017, I'm sure you're thinking about the typical ones: reducing your stash, finishing up UFOs and donating more of your knitting.
Don't forget to include opportunities to advance your knitting skills!
Even the most experienced knitters have a couple of knitting techniques and interesting patterns that they want to try.
Expand your knitting skills in the new year with one of these fun techniques. And who knows? You might even knock out a couple of other resolutions, like reducing your stash, while you learn something new!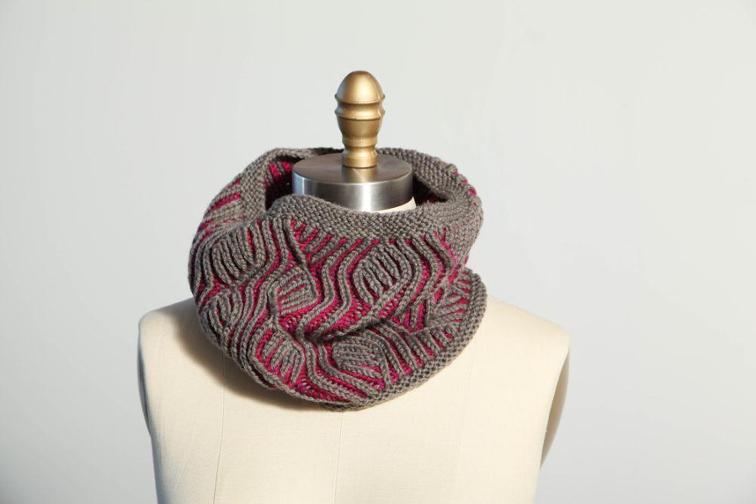 1. Brioche
Brioche creates fun textures you can't achieve with cables or other techniques. The Two-Color Brioche Vine Cowl pictured above is a pattern exclusive to Mercedes Tarasovich's Brioche Knitting Made Easy class. In the class, Mercedes covers both one-color and two-color techniques. We also have a lot of other helpful tutorials and patterns that can help with this unique stitch: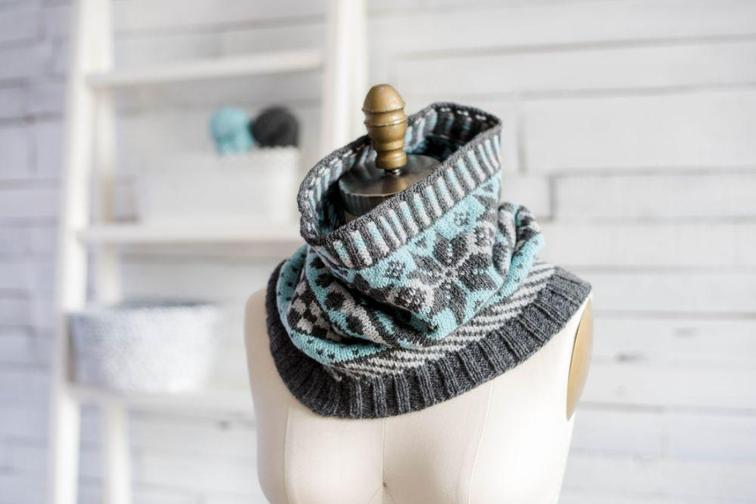 2. Stranded Colorwork
Stranded colorwork comes with its challenges, sure: controlling the tension, avoiding tangles and getting into the rhythm of changing colors are just a few. But when you see projects like the gorgeous Modern Colorwork Cowl pictured above, how can you pass up such a great technique? Get started with these classes, tutorials and free patterns: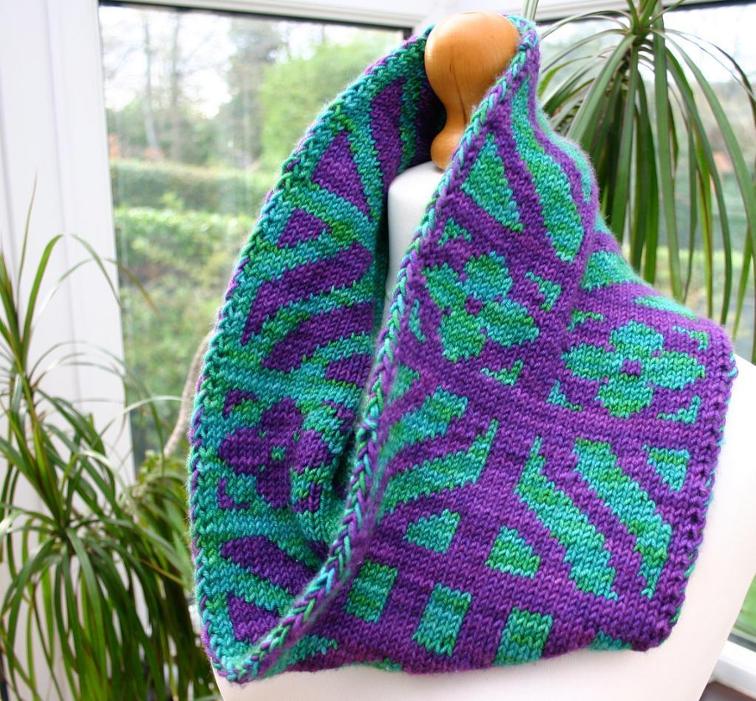 Photo via jimiknits
3. Double Knitting
Double knitting creates a fabric that's reversible and super warm. It's kind of like knitting two projects at once, except that you're creating a front and back instead of two separate pieces. And things get even more interesting when multiple colors are involved! Here are a few classes and patterns to pique your interest: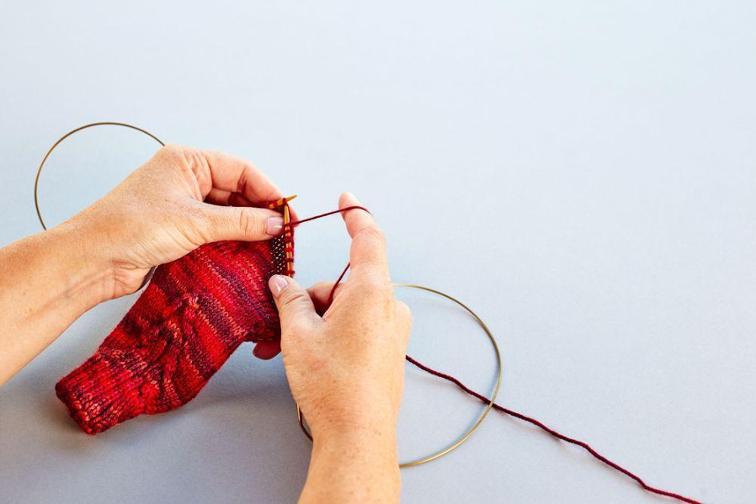 4. Magic Loop
I started using Magic Loop to knit socks last year, and I never looked back. (Sorry, double-pointed needles.) If you do a lot of knitting in the round, this is definitely a worthwhile technique to try. Magic Loop simply involves knitting in the round on a long circular needle. That means you can knit things like hats and sleeves without ever changing to a different set of needles. Plus, you can knit socks two at a time! Check out some of these resources to try Magic Loop: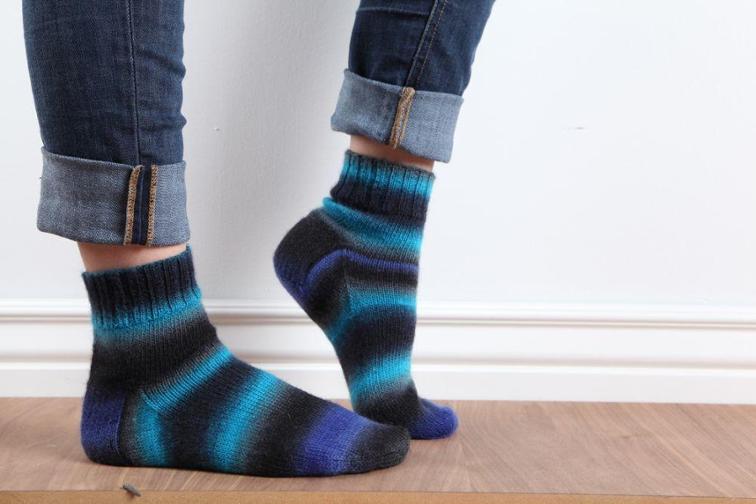 5. Socks
If you're not addicted to knitting socks yet, this could be your year! Sock knitting is challenging at first, but once you make a couple of pairs, you'll get a better idea about the construction and techniques involved. Be sure to try both cuff-down and toe-up to see which ones you like best. Here are a few resources to get you started: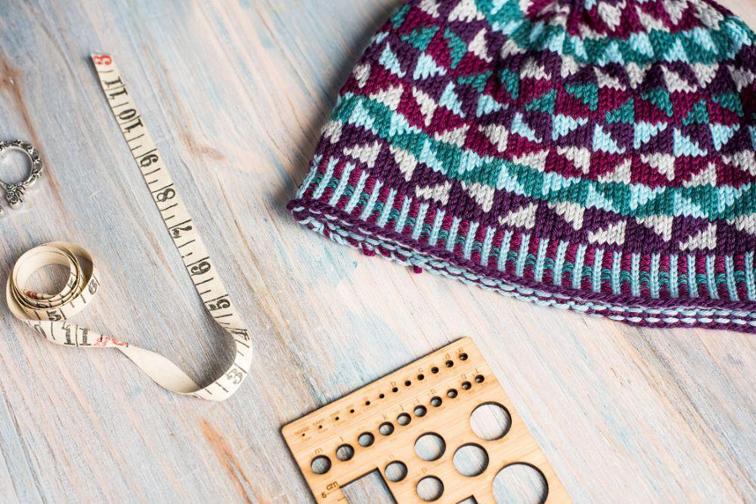 6. Fair Isle
Fair Isle looks intimidating at first, but once you practice and get into the flow of things, it's actually not as difficult as you think. If you want step-by-step help and some cool patterns to boot, check out some of our colorwork classes. (The Colorful Hat pictured above, for instance, is a pattern exclusive to Craftsy members enrolled in Tanis Gray's Fair Isle Fundamentals class.) Wanna try Fair Isle on your own? We have plenty of resources for that, too: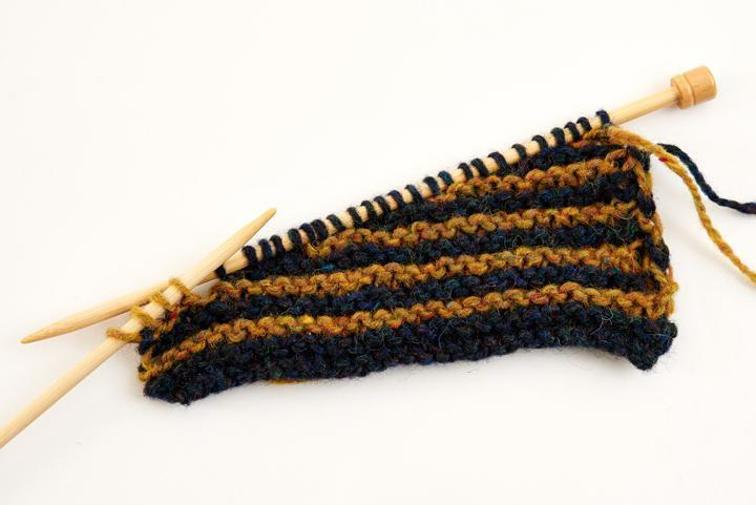 7. Short Rows
The most famous type of short row is the wrap and turn, but the world of short rows goes way beyond that. There are several different techniques you can use to achieve a short row, and each one is great for adding interesting shapes, as well as giving you a great fit on garments. Try these classes and patterns to add unexpected shape to your next project: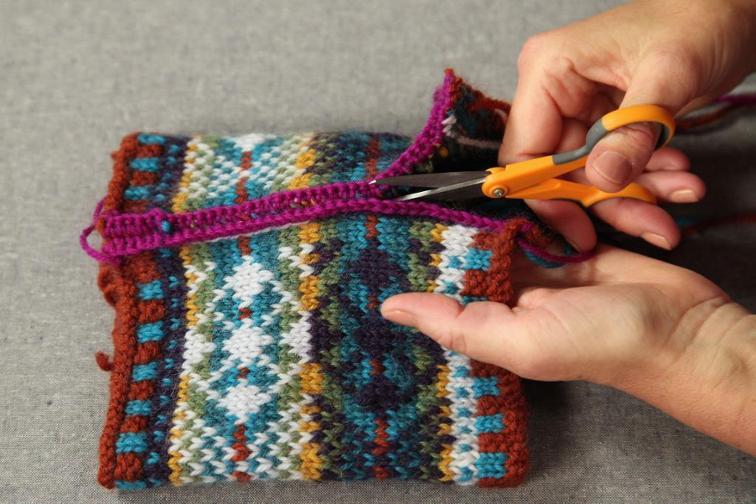 8. Steeking
It's possibly the scariest thing you'll ever do: cutting your knitting. But thanks to guidance from some of our Craftsy pros, you can cut without freaking out or crying. Steeking can come in handy for lots of different projects, including colorwork and cardigans. Give it a try with these classes and tutorials:
9. New Methods & Styles
We all have a different knitting method and style, but sometimes it's beneficial to consciously change the method or style. You might try a new style if you're experiencing a lot of wrist pain, for example. Or maybe the style you use for stockinette stitch just isn't working well for colorwork. Check out some of our style- and method-based classes to train your hands to do a little something different: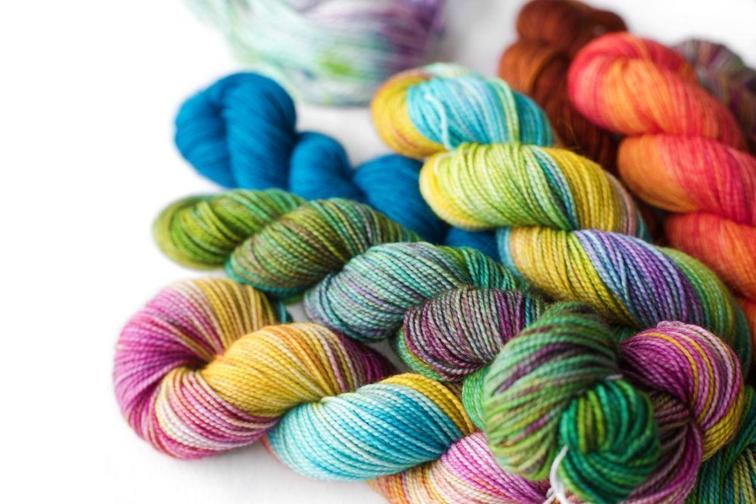 10. Dyeing Your Own Yarn
Yep, you can dye your own yarn at home! Even if you're not a spinner, it's fun to buy undyed yarn and experiment with different dyeing techniques. Plus, how awesome will it be to tell everyone that you dyed the yarn yourself when they compliment you on the gorgeous color? Sarah Eyre's dyeing class is perfect for anyone who wants to experiment at home:
So, tell us! What new knitting techniques do you want to try in the new year?