When I first tried stranded knitting, I thought it would be a great idea to jump right into knitting a sweater. Needless to say, I eventually had to rip out the entire thing and start over. Before the second attempt, though, I decided to practice before casting on.
When you're learning colorwork, it can be easy to see a beautiful sweater and want to jump right in. Before you do, practice techniques like intarsia, duplicate stitch, slip stitch and stranded colorwork on smaller projects like these. It won't hurt so bad if you have to rip it out, plus you can use the practice projects as gifts!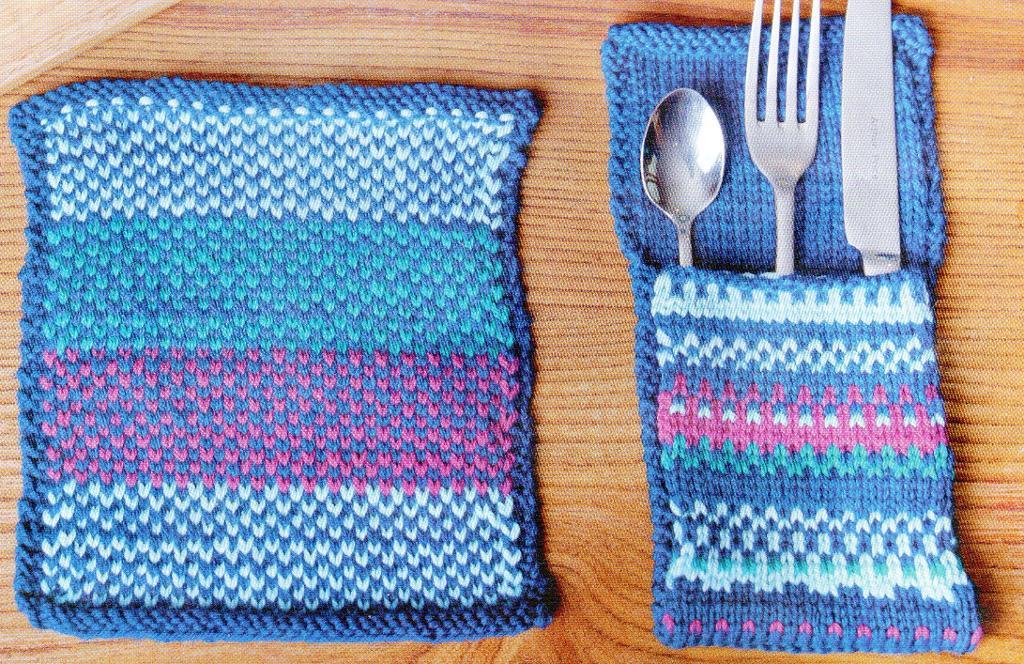 Photo via Craftsy member David367
1. Placemat, Cutlery Holder and Mug Cosy
Practice reading charts thanks to this trio that your dinner guests will love. The projects are small and use several different colors, so it's also a great way to use up those scraps that coordinate so well.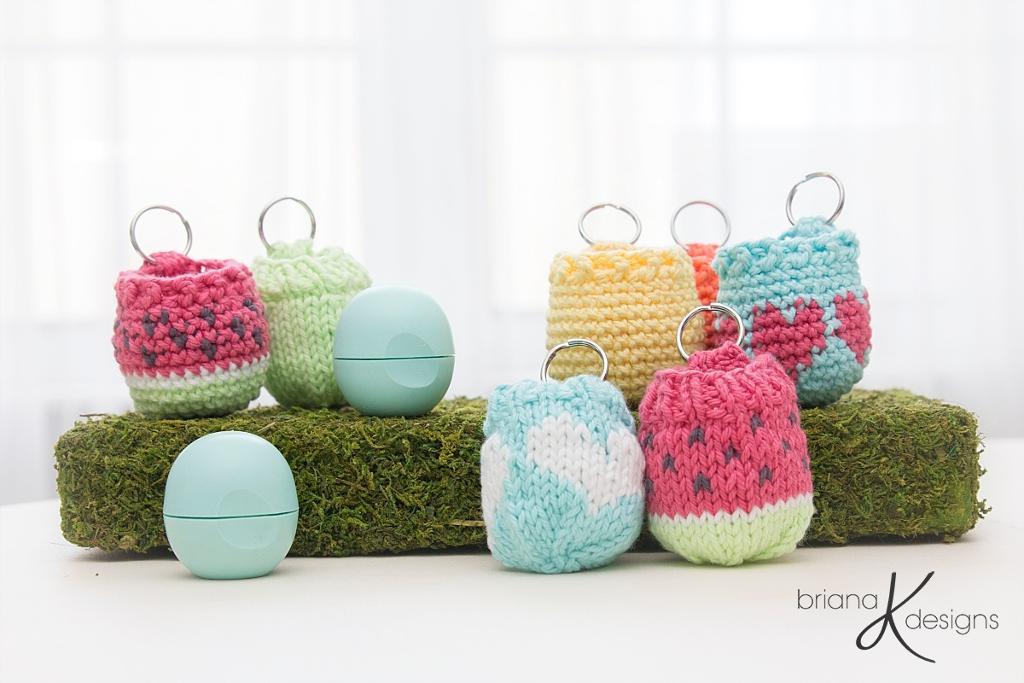 Photo via Craftsy member BrianaKCrochet
2. Knit EOS Lip Balm Holder
There are plenty of chances to test your colorwork skills on these lip balm holders. You can also practice changing colors with patterns like the watermelon lip balm holder! If you are a crocheter, you can even test out some of your crochet color skills, since there's both a crochet and knit version for each design.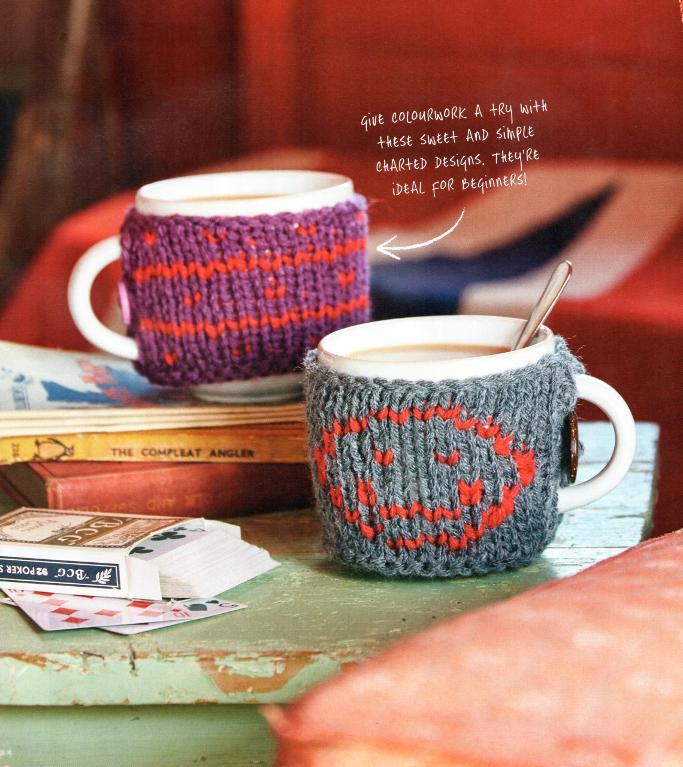 Photo via Craftsy member David367
3. Mug Cosy
We know David367 would appreciate this collection of small patterns to practice color work. That's exactly what inspired the designer to create this set of mug cozies. The patterns come with charts, so you can practice both your colorwork technique and your chart-reading skills.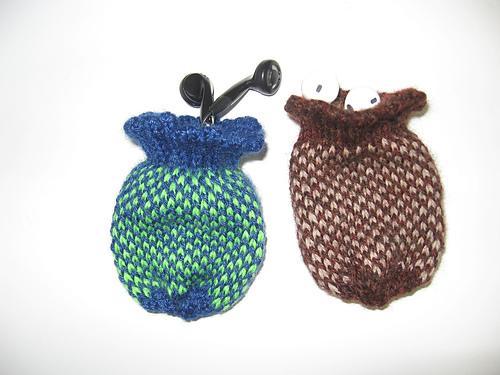 Photo via Craftsy member Colorworks by D
4. Simply Stranded Earbud Pouch
It's rare that you can memorize a chart pattern without constantly glancing at it, but that's the case with these fun pouches. They're designed to hold earbuds — a great gift for anyone who's constantly plugged in to their device — but they can also be used to hold jewelry, potpourri and other small items.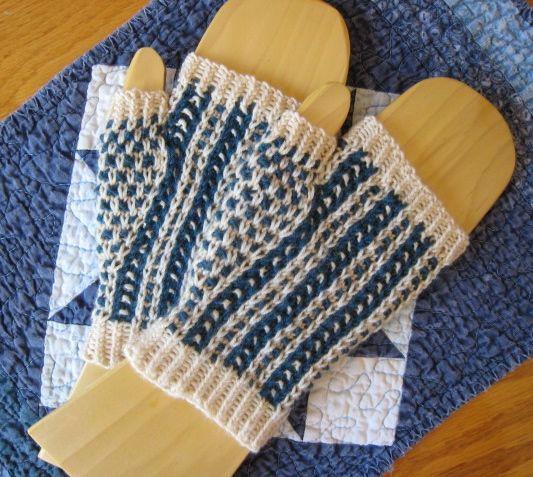 Photo via Craftsy member snapperknits
5. Gilly Bean Mitts
If you're not quite ready for stranded colorwork, try slip stitch color work instead. Slip stitch creates pretty blended patterns just like stranded colorwork; the difference is that in slip stitch colorwork, you only use one strand at a time. Try out slip stitch on these mitts, and then you might just be brave enough to try the stranded technique.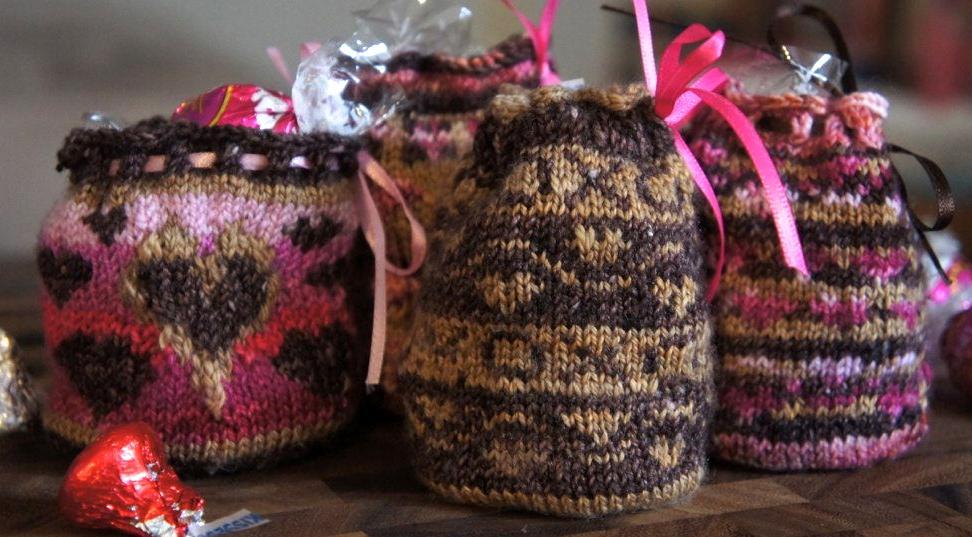 Photo via Craftsy member FlorrieMarie
6. Kiss Kiss
Once the chocolate is eaten from these little bags (yum!), they can be repurposed for practically anything, including packaging for little gifts. There are four different pouch patterns included, and each one will give you just the right amount of stranded colorwork practice.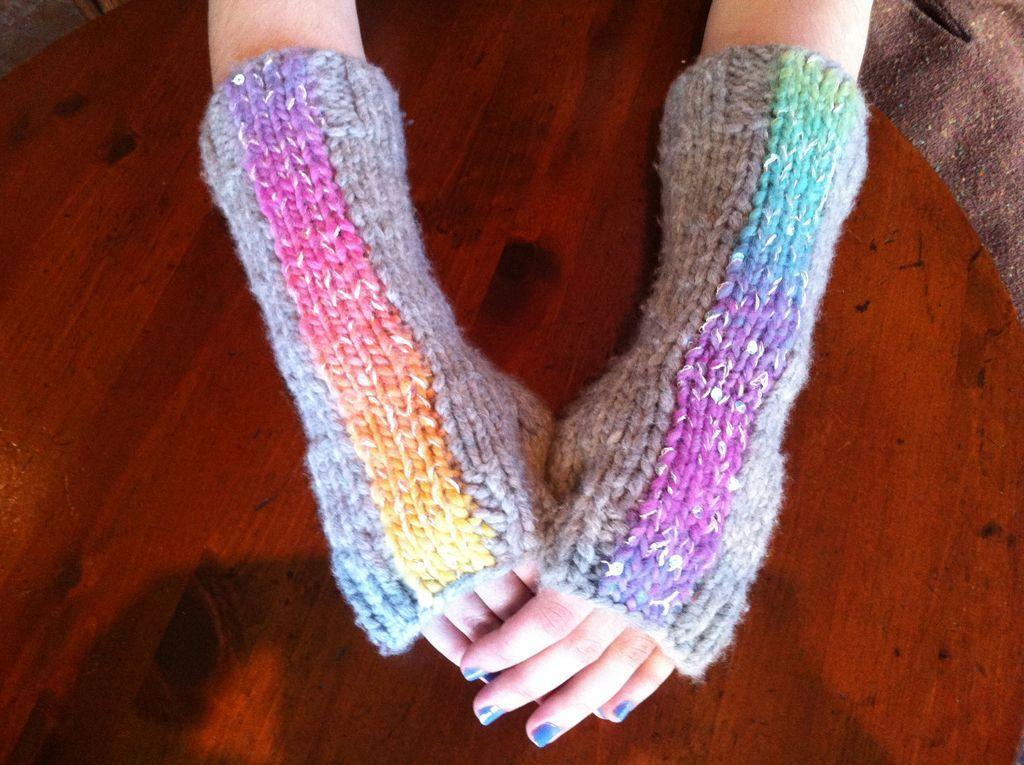 Photo via Craftsy member pimorgan11292834
7. Mermaid by the Bay
For knitters who have already tried duplicate stitch but are still a little frightened by stranded colorwork, the intarsia technique is a great option. Intarsia involves knitting color in bigger blocks, so you don't have to constantly float the strands. Patterns like these offer a nice transition from beginning colorwork to advanced colorwork, so give it a try!