If there's any time of year to take advantage of double knitting patterns, it's winter!
It's no surprise that most double knitting patterns are winter accessories. Double knitting produces a reversible fabric that's twice as thick as a regular knitted fabric, making it the perfect technique for scarves, headbands, mittens, and anything else you need to stay warm and cozy. Plus, the double knitting technique creates two layers at once, so it's a breeze to learn.
Get your double knit on with these warm double knitting patterns.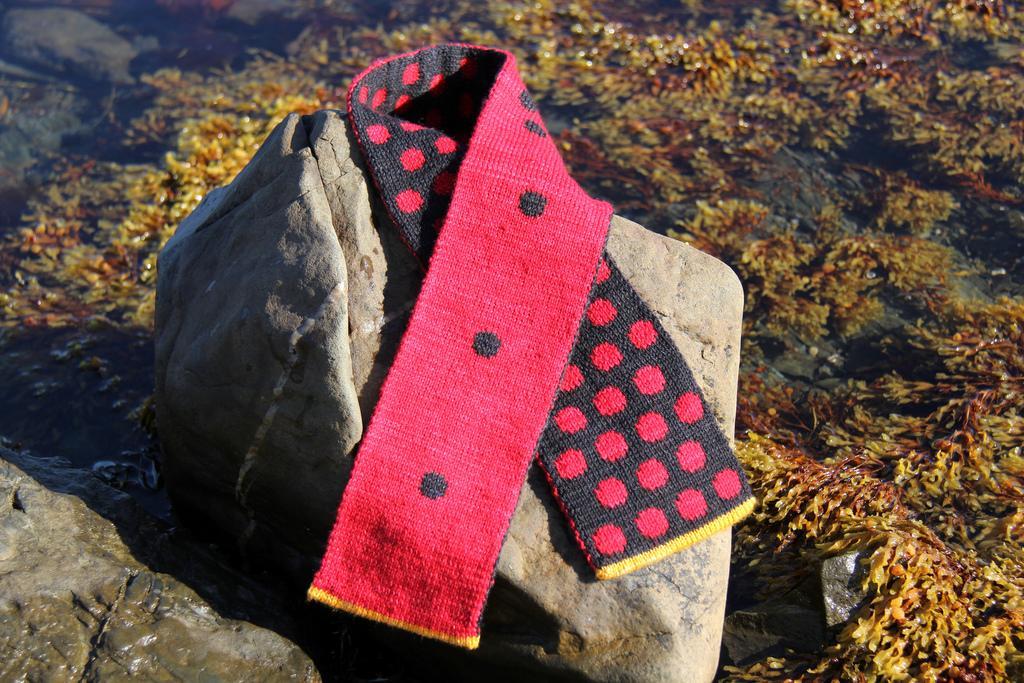 Photo via Craftsy instructor Lucy Neatby
Mysterious Disappearing Dots Scarf
I'm a big fan of polka dots, and this dot scarf is definitely on my to-knit list. The pattern offers different options for your dots, depending on your preference. (The more dots, the better if you ask me!) The pattern is designed by Craftsy's own Lucy Neatby, instructor for Foundations of Double Knitting. If you like Lucy's style and aren't too familiar with the double knitting technique, be sure to enroll. You'll get plenty of demos from Lucy, plus learn how to incorporate double knitting into everything from bags to socks!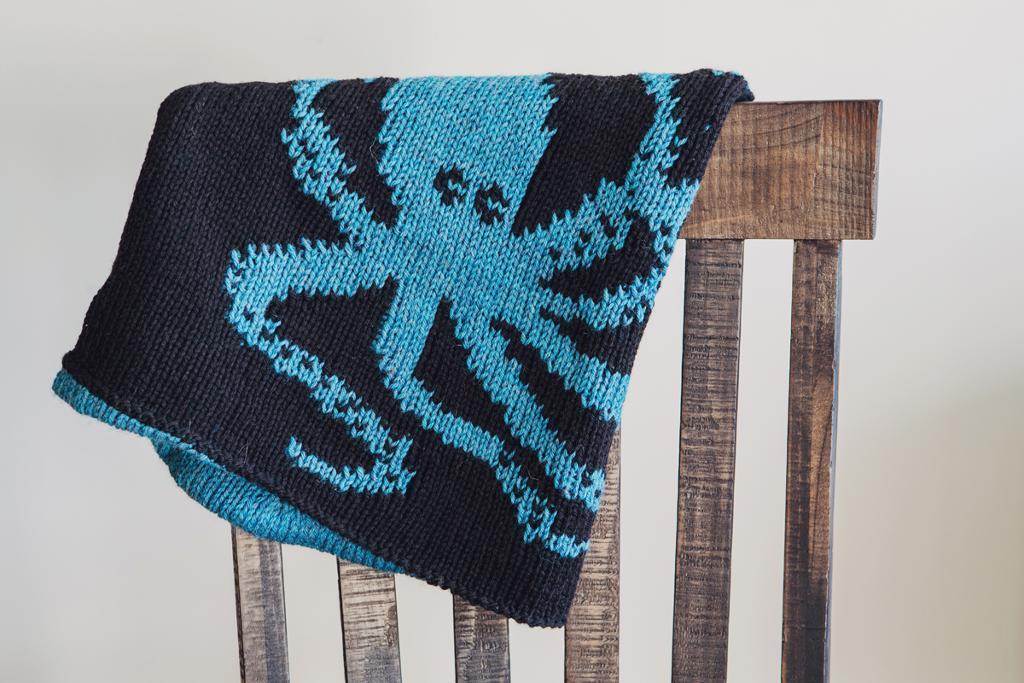 Photo via Craftsy member Kraftling
Double Knit Kraken Cowl
This cowl isn't your usual cowl. Not only is it double knit, but it's also designed to fit down over your shoulders. Oh, and did you notice the giant sea monster in the design? I like Kraftling's idea of wearing this cowl at your desk when you just can't seem to get warm even when you're blasting the heat.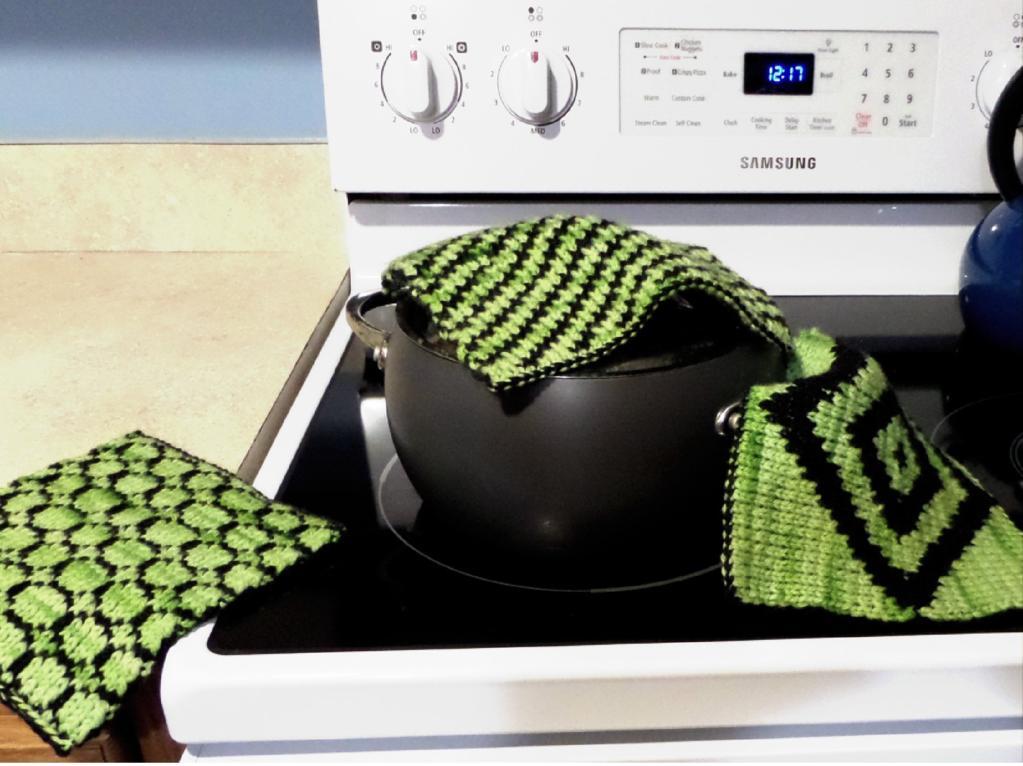 Photo via Crafsty member SmartCat Studio
Double Knit Potholders
If there's one time you need a thick knit fabric, it's when you're handling hot pots and pans. Regular knitted potholders are handy in the kitchen, sure, but they're not thick enough to withstand your steamiest cooking. Knit 'em up using double knitting and you'll never burn your hand again.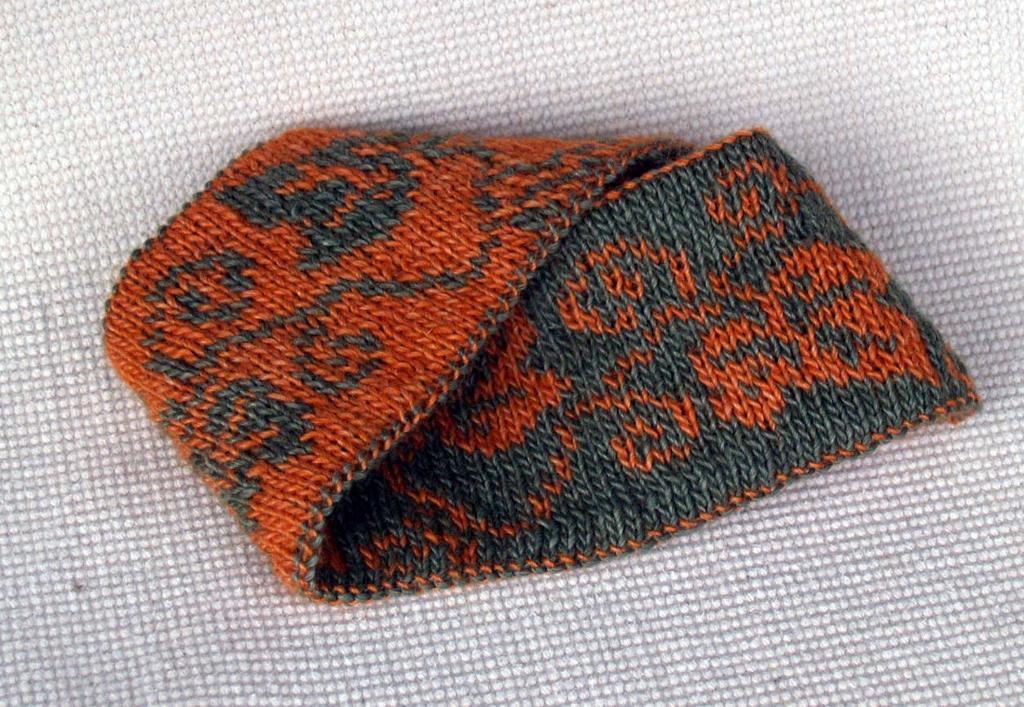 Photo via Craftsy member Nadine_Knits
Duvino Headband
This gorgeous reversible headband is perfect for both holding back your hair and keeping your ears warm. This particular pattern is straight from Adventures in Double-Knitting with Alasdair Post-Quinn. Feeling nervous just thinking about knitting something this gorgeous? No worries. In the class you'll start out knitting a sample, then work your way up to the headband. And the pattern for the headband is only available to knitters enrolled in the class, so enroll today and get stitching!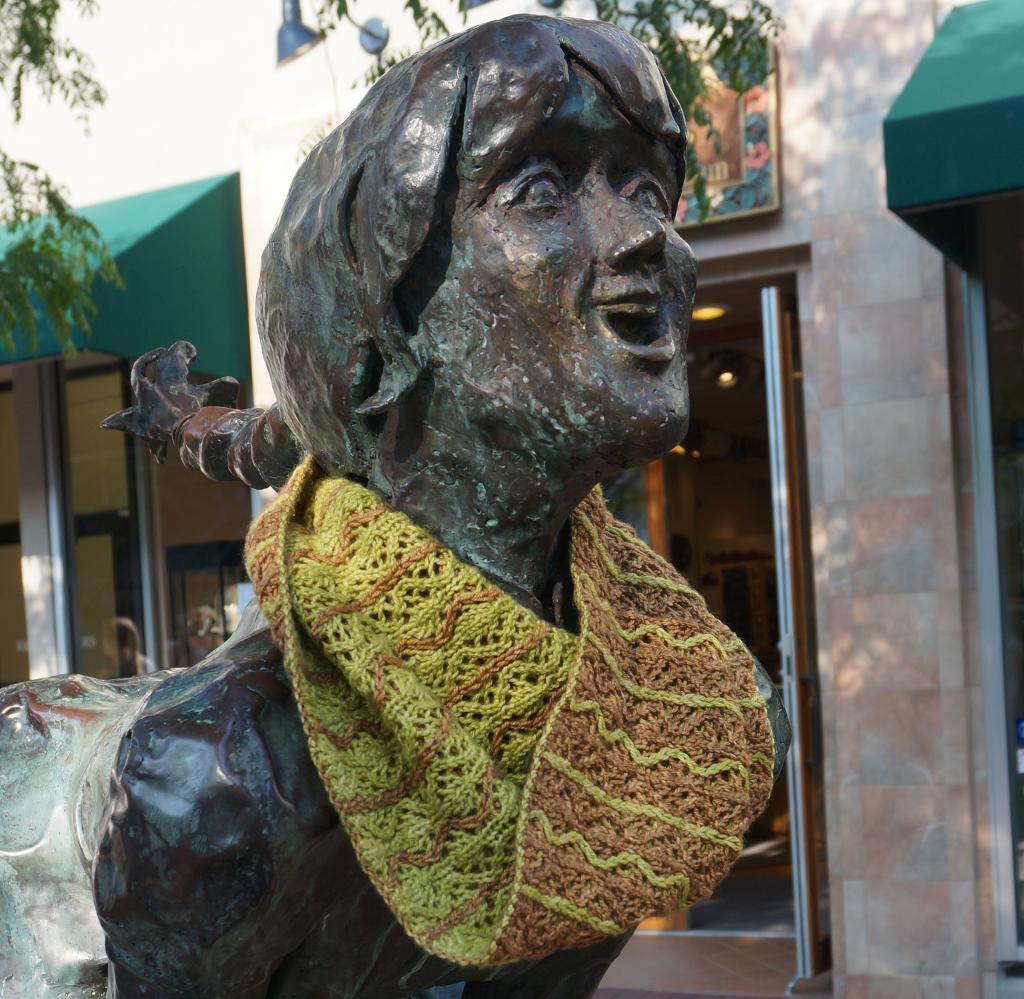 Photo via Craftsy instructor Alasdair Post-Quinn
Spring Willow
Speaking of Alasdair Post-Quinn, you don't have to enroll in Adventures in Double-Knitting to take advantage of Alasdair's awesome double knitting patterns. This double knit cowl incorporates lacework into double knitting (ooooh!) for a unique technique that's perfect for milder fall, winter, and even spring days. Alasdair's pattern includes extra photos to walk you through both the lace and the double knitting techniques.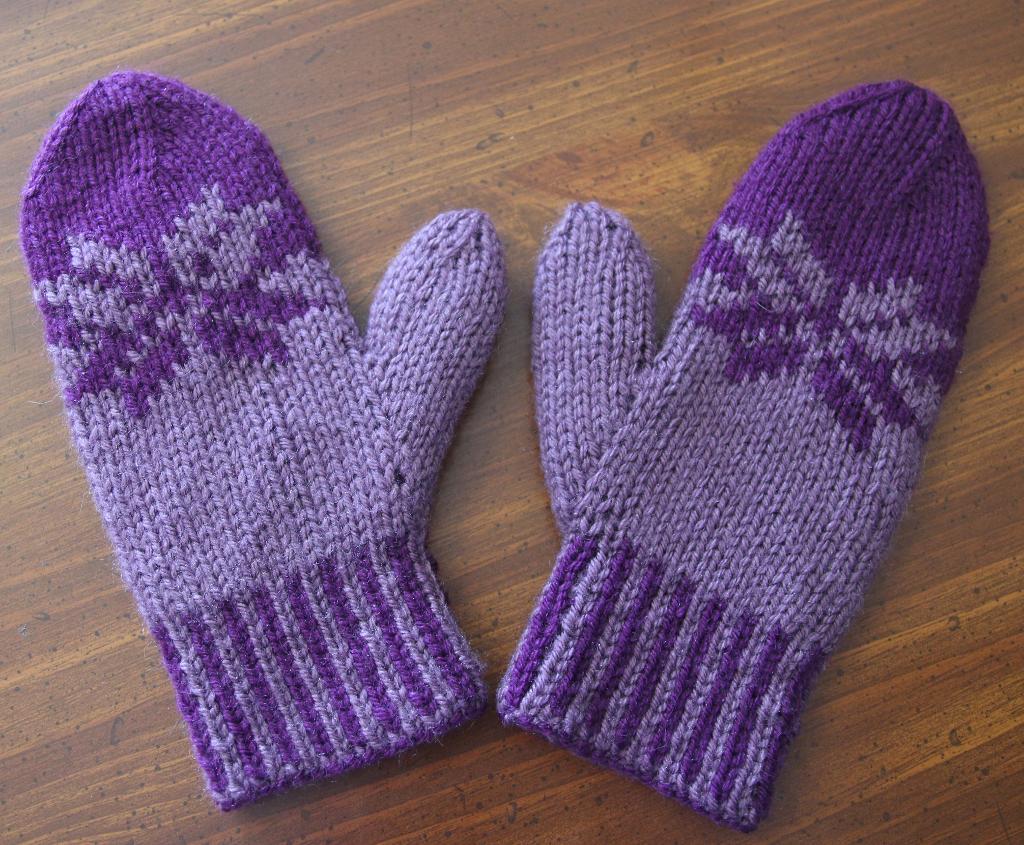 Photo via Craftsy member Mary Foster Moran
Double Knit Fair Isle Mittens
Mittens with double the warmth? Why, yes please! Practice your double knitting in the round and when you're tired of wearing one side, just reverse the mittens and wear the opposite colorway.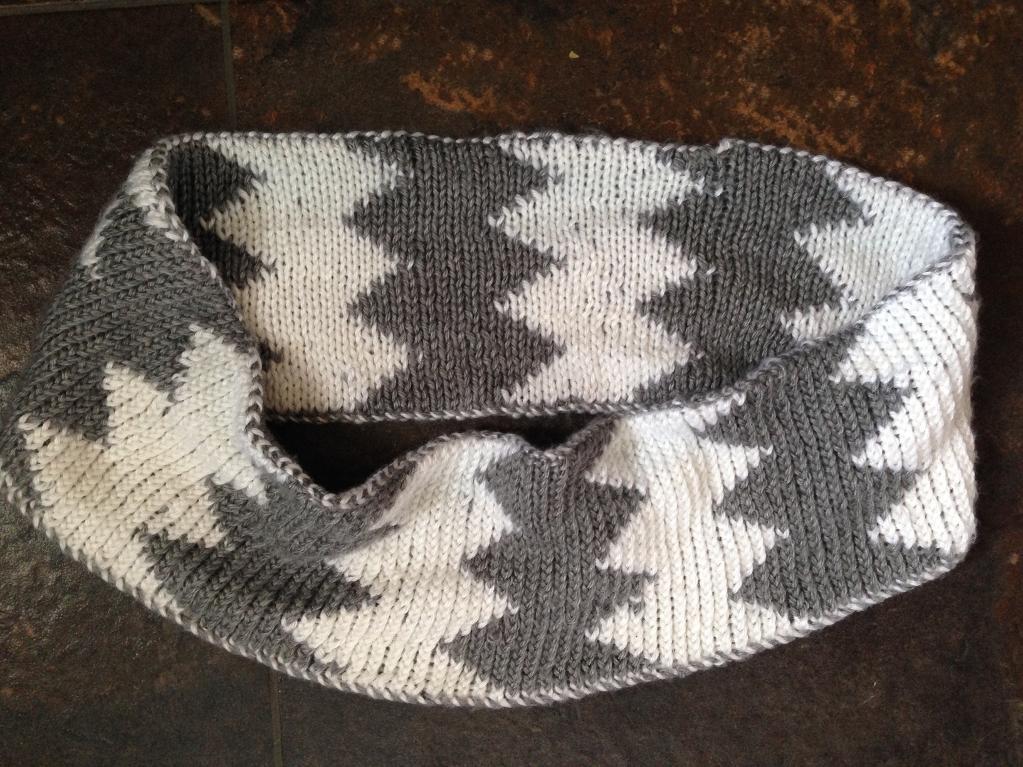 Photo via Craftsy member LizzyLuke
Chevron Double Knitted Infinity Scarf
The great thing about this chevron cowl is that it's reversible, so even if the wrong side of the cowl is revealed, it's still going to look awesome. It's just evidence of how much double knitting can give your knits a professional look.
Have you ever stitched or worn a double knitting pattern? Was it extra warm?