When you start early, a little bit of knitting can go a long way! Here's what you could pull off by knitting just a skein a week between now and Christmas.
Bring big smiles to 16 faces…

From top left to bottom right: Rime Hat, Baker Moss Stitch Cowl, Elati Street Cowl, Knit Night Shawl, Easy Cowl Three Ways, Stopping by Woods on a Snowy Eve Mitts, Easy Hat Three Ways, Light and Up Shawl, Easy Lettlopi Mittens, Woodsie Gloves, Kurushio Cowl, Pedestrian Crossing Cowl, Magnolia Hat, Fisherman's Wife Cowl, Smocked Guernsey Socks, Reversible Listado Cowl
Give each of your besties a stylish surprise…

Zerlina Shawl, Lodgepole Hat, Pisac Shawl, Serpentine Socks, Yoga Socks, Wanderers Modern Mukluks, Modern Colorwork Cowl
Knit something up for everyone in the family…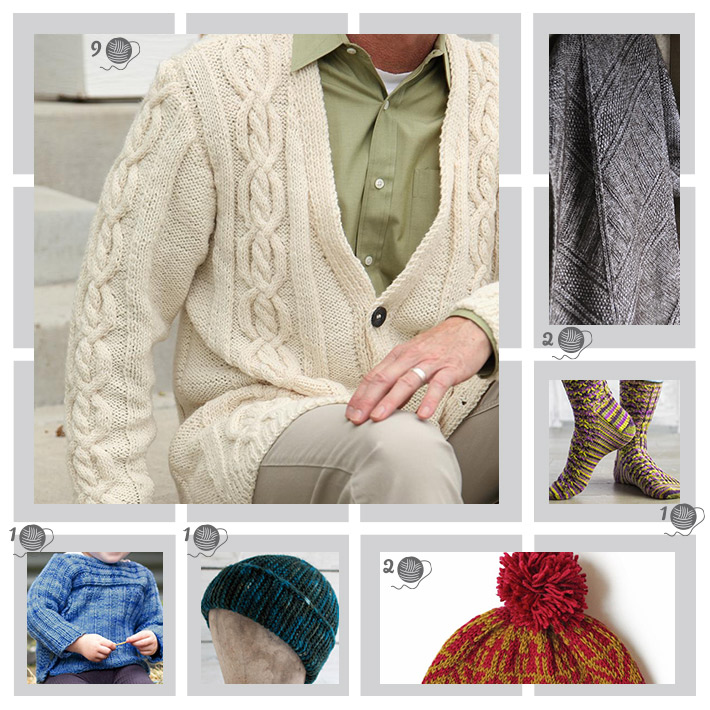 Northshore Cardigan, Architexture Scarf, Schism Socks, Riverstone Sweater, Paper Bag Cap, Nordic Hat
The possibilities are endless…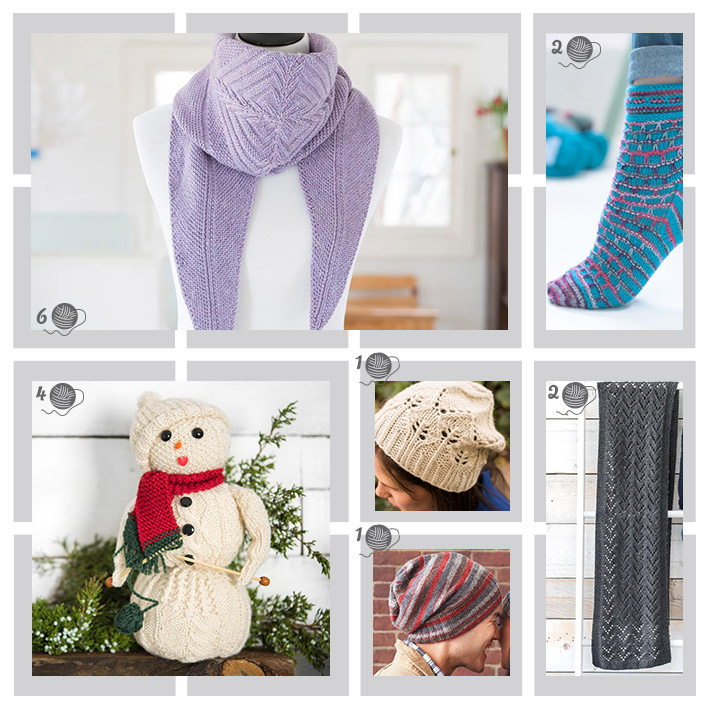 Spreading Vines Stole, Windowpane Socks, Frost Flower Snowman, Demmit Hat, Basic Beanie, Archer Lace Scarf
So what are you waiting for? Let's make this week one!