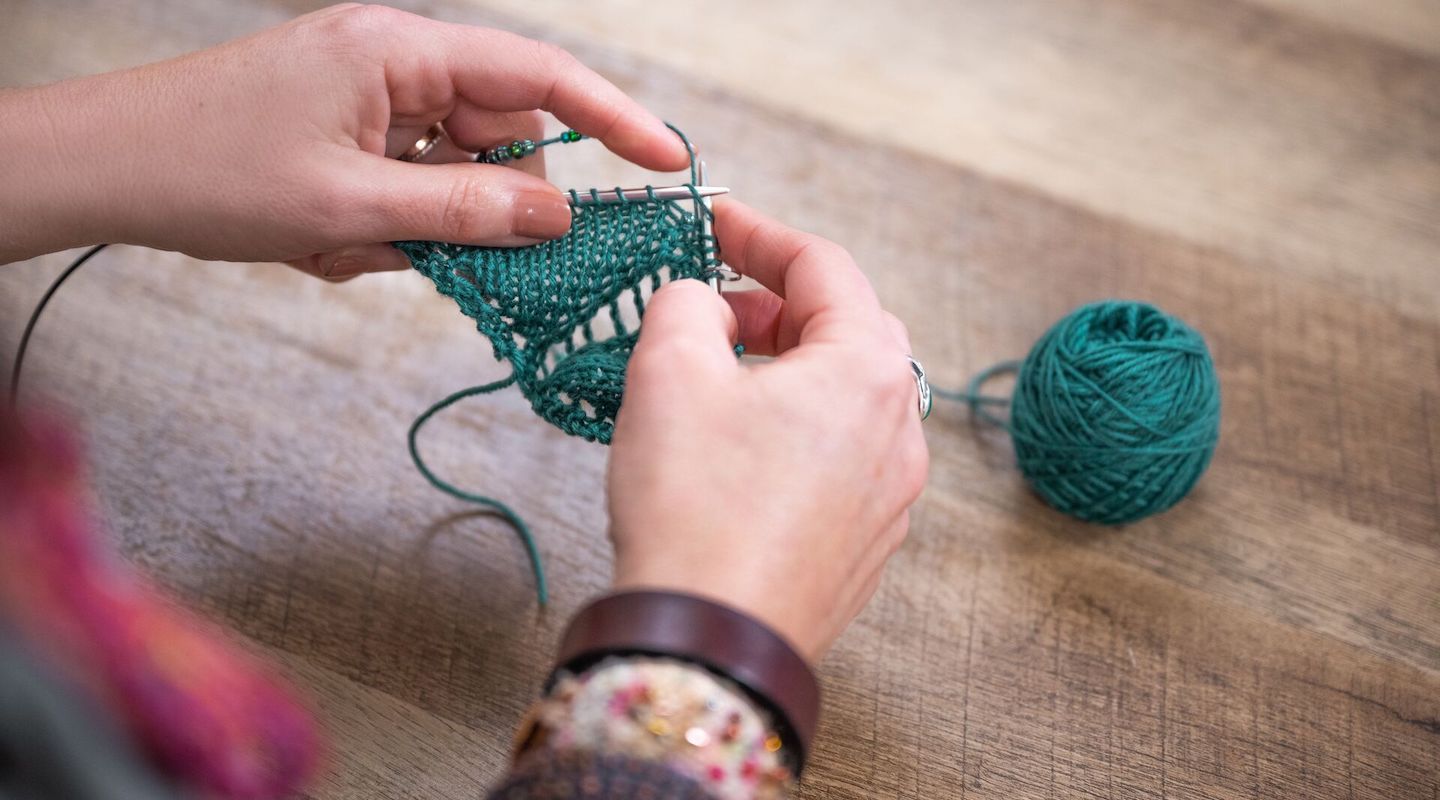 To turn a piece of knitting into a gorgeous work of art, all you need are beads. You can add beading to any project, whether it's a simple garter stitch scarf or a more intricate lace shawl. So no matter what your skill level, use these tips to dress up your stitches with sparkle.
1. Try a Variety of Beads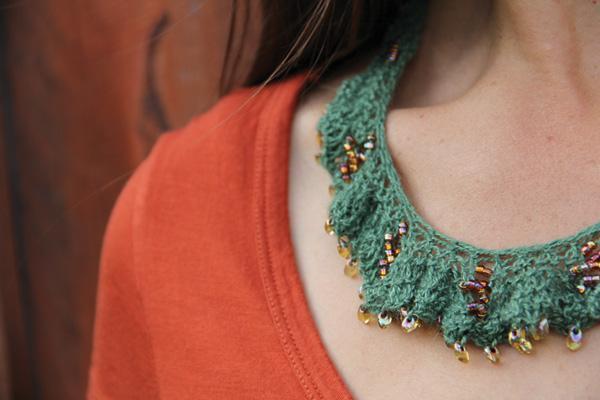 Seed beads are one of the most commonly used beads in knitting, but there are a bunch of other choices. The necklace pictured above, for example, uses seed beads for the center of the necklace, then turns to fringe beads for the edges. You can also try sequins and any other sparkly bits — as long as they're lightweight, you can try knitting with 'em.
2. Use Tools to Make Stringing Easier
There are a couple of tools that can make stringing beads easier on you. A needle threader is super helpful for threading thinner yarns. (If you don't have one on hand, use a dental floss threader as a hack.) Flexible bead needles are also handy for threading and can help you scoot those beads along easily.
3. Pay Attention to Bead and Yarn Weight
You have to, have to, have to coordinate bead size and yarn weight. If you don't, you might use beads that are too heavy and weigh down your project, which can cause your yarn to snap.

Unlike with knitting needles, the size of the bead gets smaller as the number rises. (For reference, seed beads come in sizes 3, 6, 8 and 10.) If you're adding beads to fingering-weight yarn, you'll most likely want to use a size 8 or 10. Thicker yarn, like worsted weight, can take a bit more weight, so you can use a size 3 or 6.
4. Choose a Sturdy Yarn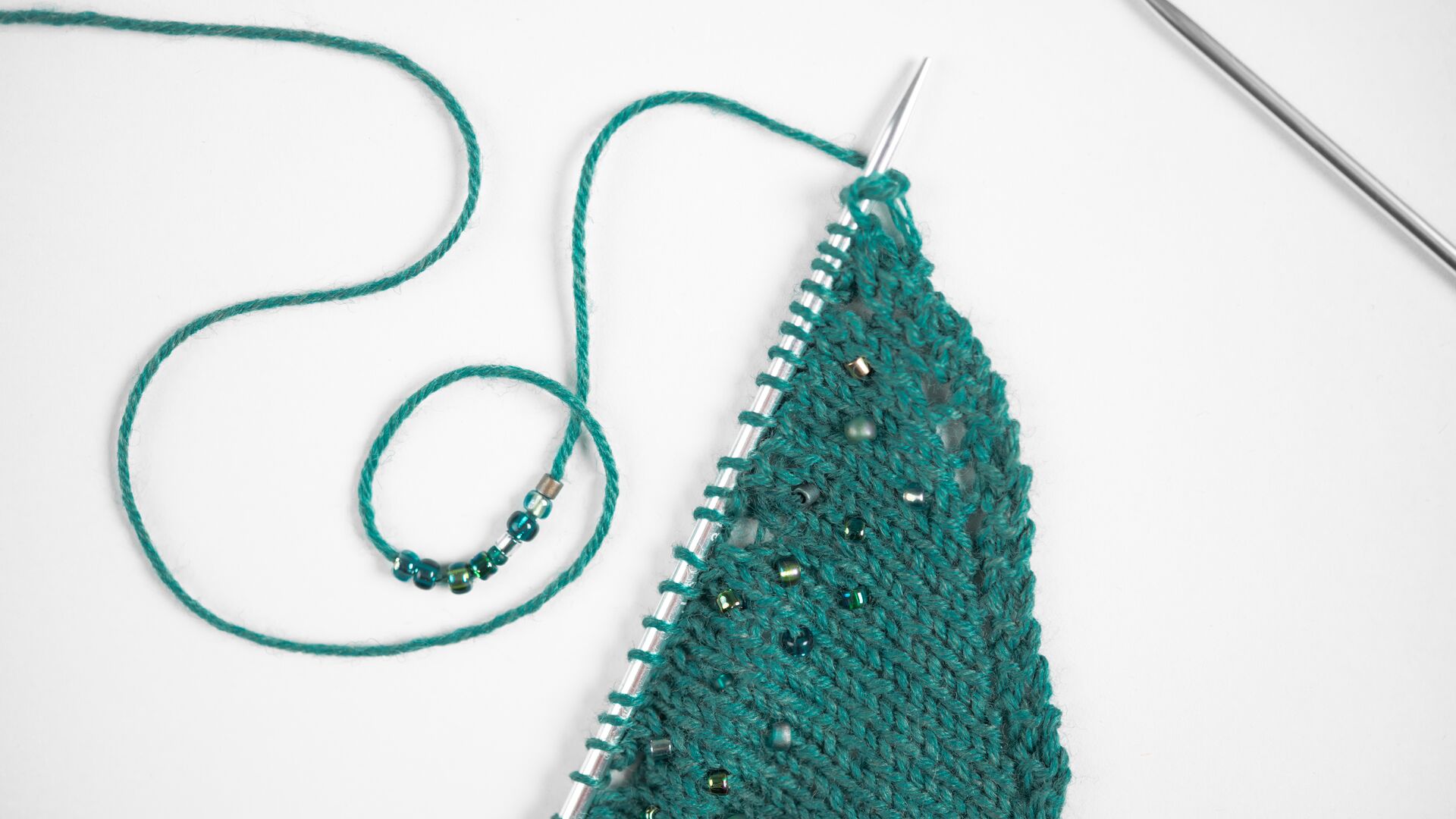 If you're pre-stringing beads, you need a yarn that can handle it without any wear and tear. Stay away from yarns with silk and cashmere, as they're more fragile and pill easily. Also try to avoid single-ply yarns — these don't have a twist and don't wear as well. Yarns that are designed for knitting socks do well when working with pre-strung beads.
Pro Tip: You can also circumvent stringing beads onto your project altogether by using pre-strung yarn.
5. Plan a Design
Knitting with beads doesn't always mean you string them one by one throughout a pattern. Instead, you can create a cool design. All you need to do is design a beaded picture on a graph to chart it out, then knit it to life.
6. Count Carefully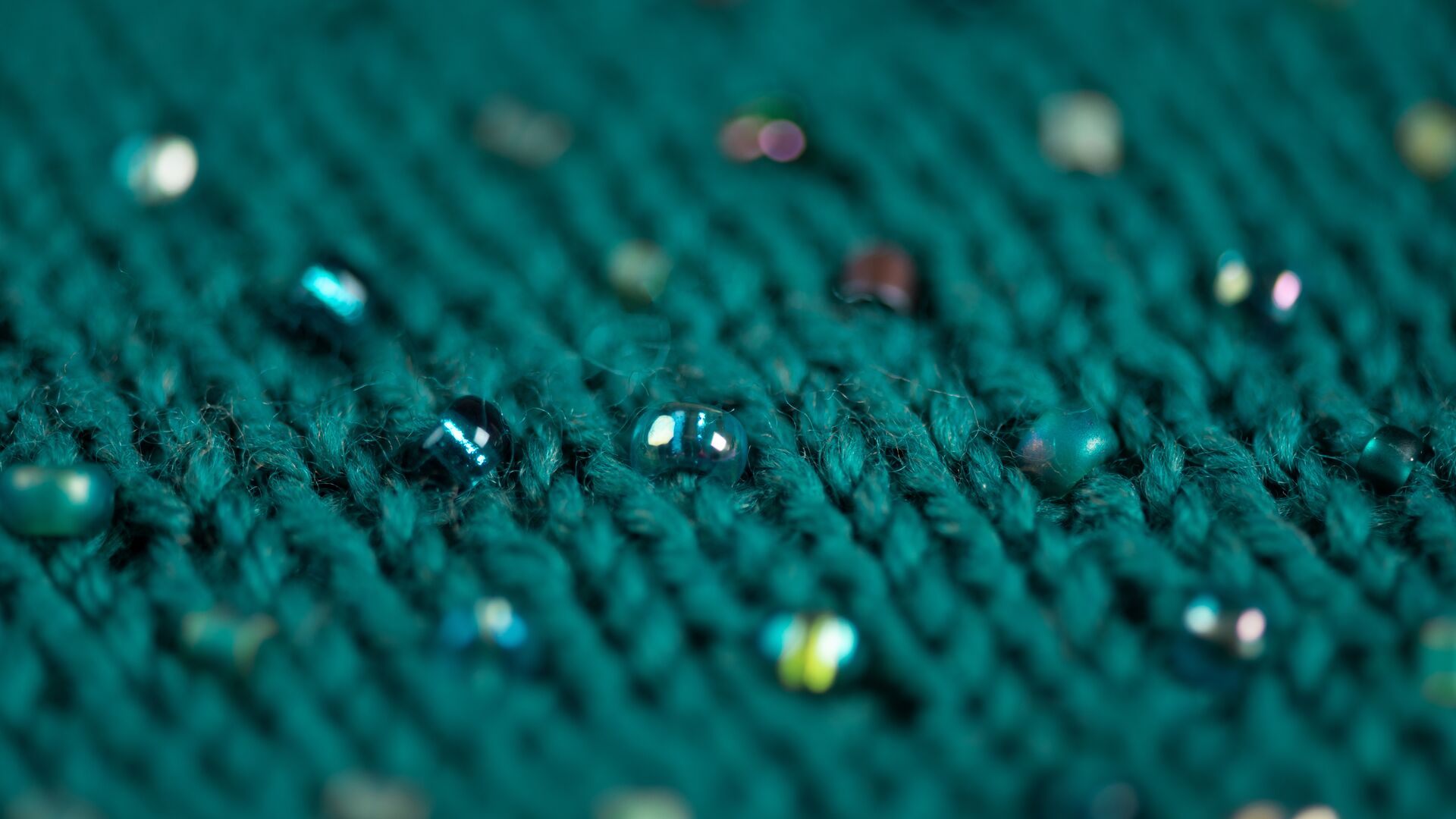 When you're knitting with beads, counting is key. Because there's nothing worse than getting to the middle of a pattern that requires 500 beads and suddenly realizing you didn't put enough beads on for a specific section. Just to be safe, add extra beads throughout the pattern. That way you'll even be safe if a bead breaks while the project is in process.
Learn More About Knitting With Beads!
Join this online class to learn how to add beautiful beads as elegant embellishments in 2 stunning shawls. Enroll now and get instant access to 3 downloadable patterns + 10 HD lessons!Enroll Now »

–>