Seed beads are definitely making a comeback, which we LOVE, because they are seriously one of the simplest pieces of jewelry to make. Follow this step-by-step seed bead bracelet tutorial and make a whole stack to layer (or gift!) in less than an hour.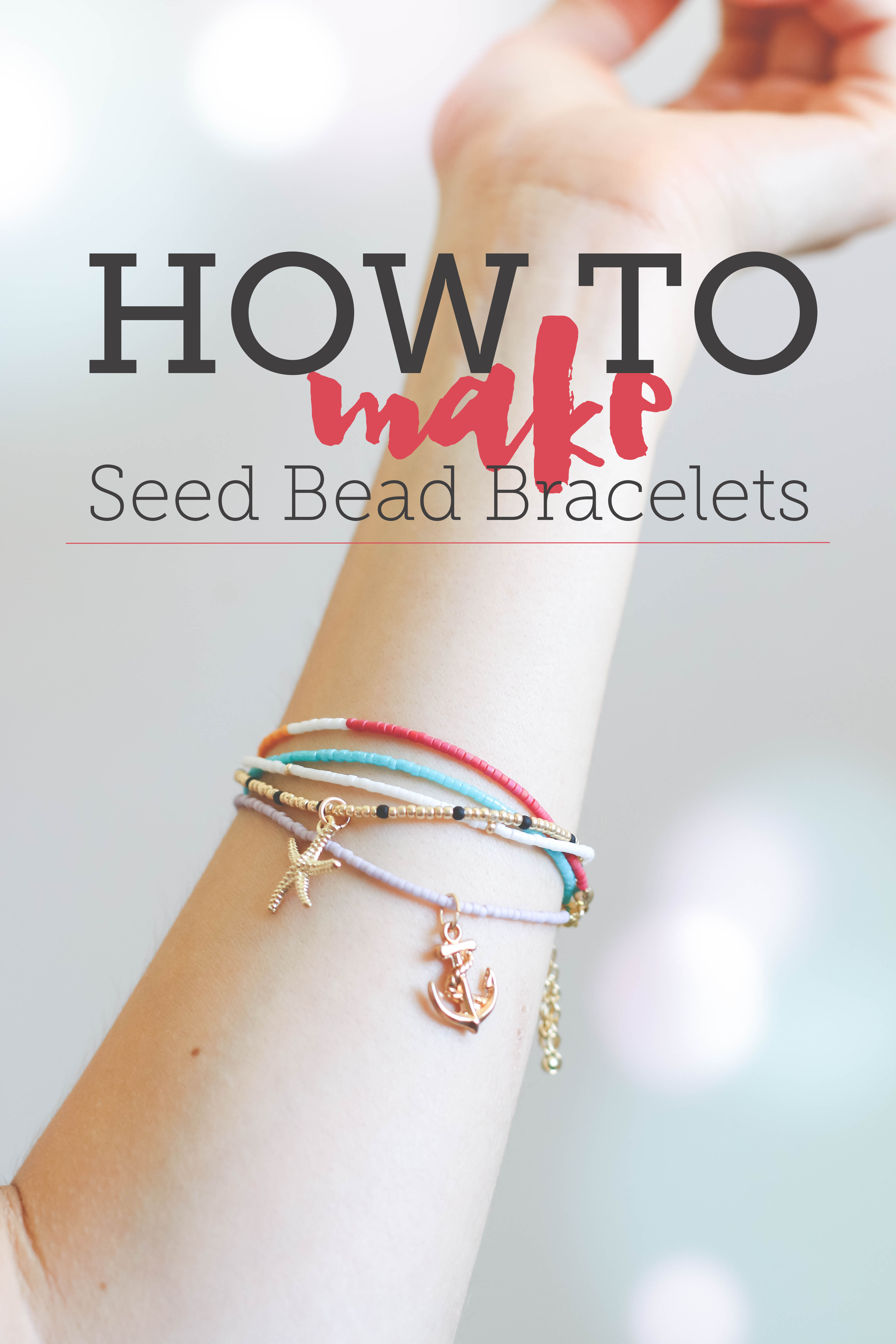 Photos via Oh Everything Handmade
Seed bead bracelet tutorial
Materials needed:
3-4 different colored seed beads, size 11/0
1 seed bead needle 
Jewelry nylon
1 extender chain
Clasp
Jump rings
Double-cup bead tip
Charms (optional)
Pliers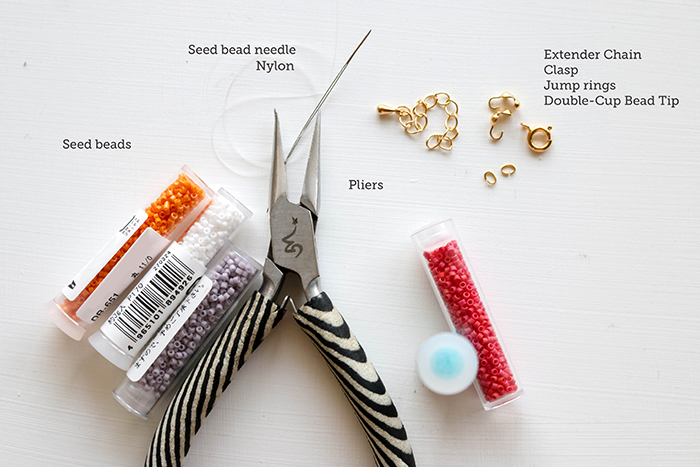 Step 1:
Cut a piece of 13-14″ nylon string, thread the needle on, and slide it to the center.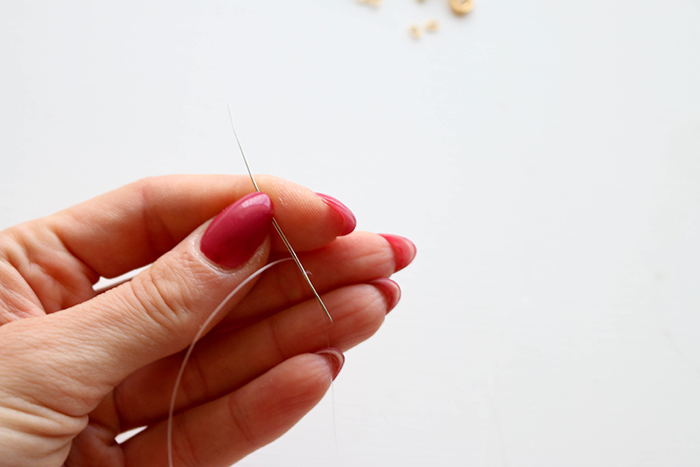 Step 2:
At the end of the string make a double knot.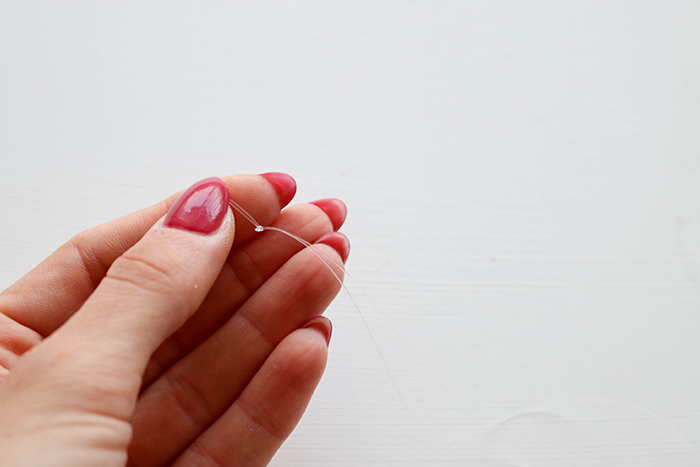 Step 3:
Add a double-cup bead tip to the end.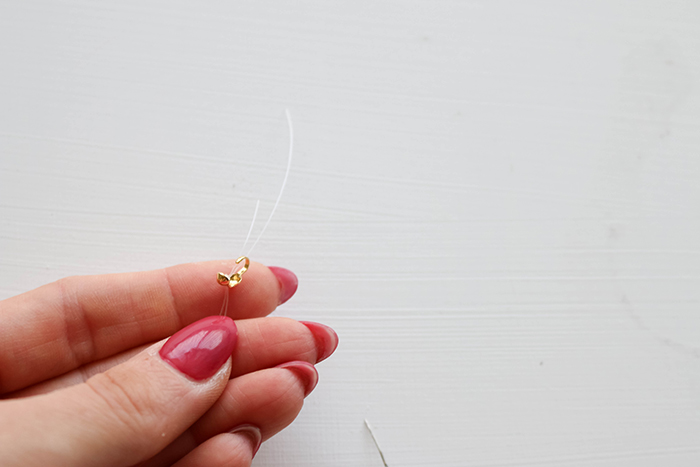 Step 4:
Measure your wrist and start threading on the seed beads, stop once you reached your desired length.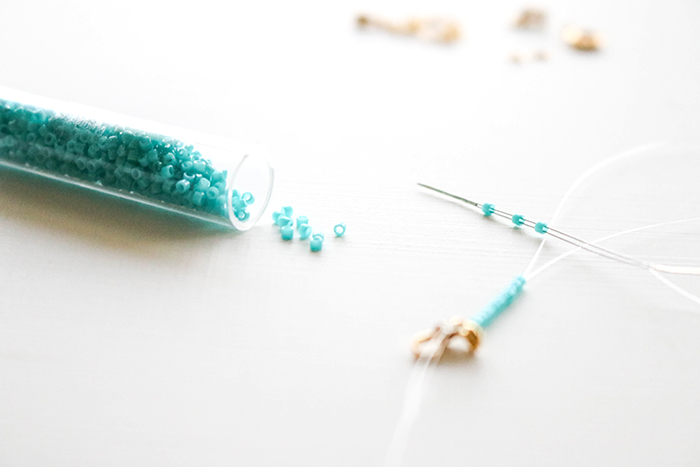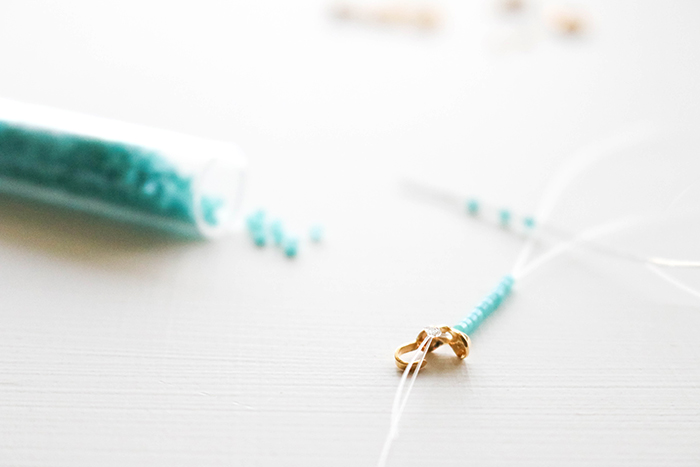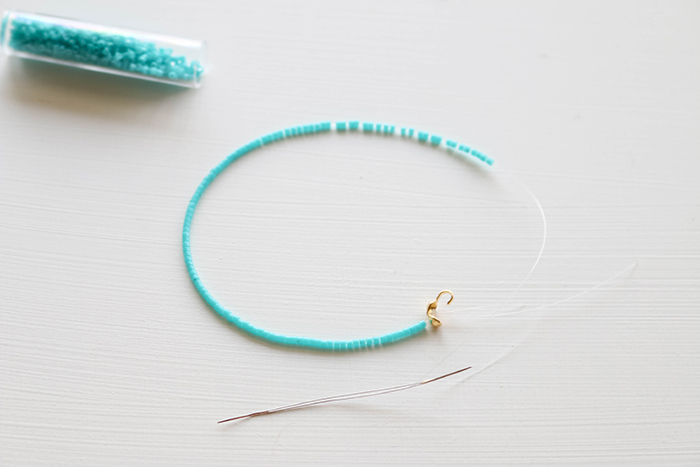 Step 5:
When the bracelet is long enough, add the second double-cup bead tip, and make a double knot again.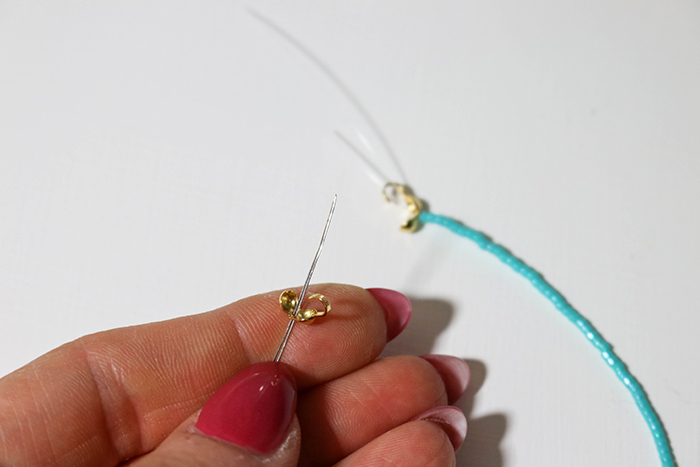 Step 6:
Finish the bracelet by closing the double-cup bead tips and adding all findings and charms. I recommend to use 2-3 strings per clasp, otherwise, the bracelet will look too chunky at the ends. 
Or if you don't want to add an extender chain, you can have all bracelets close with their own clasp.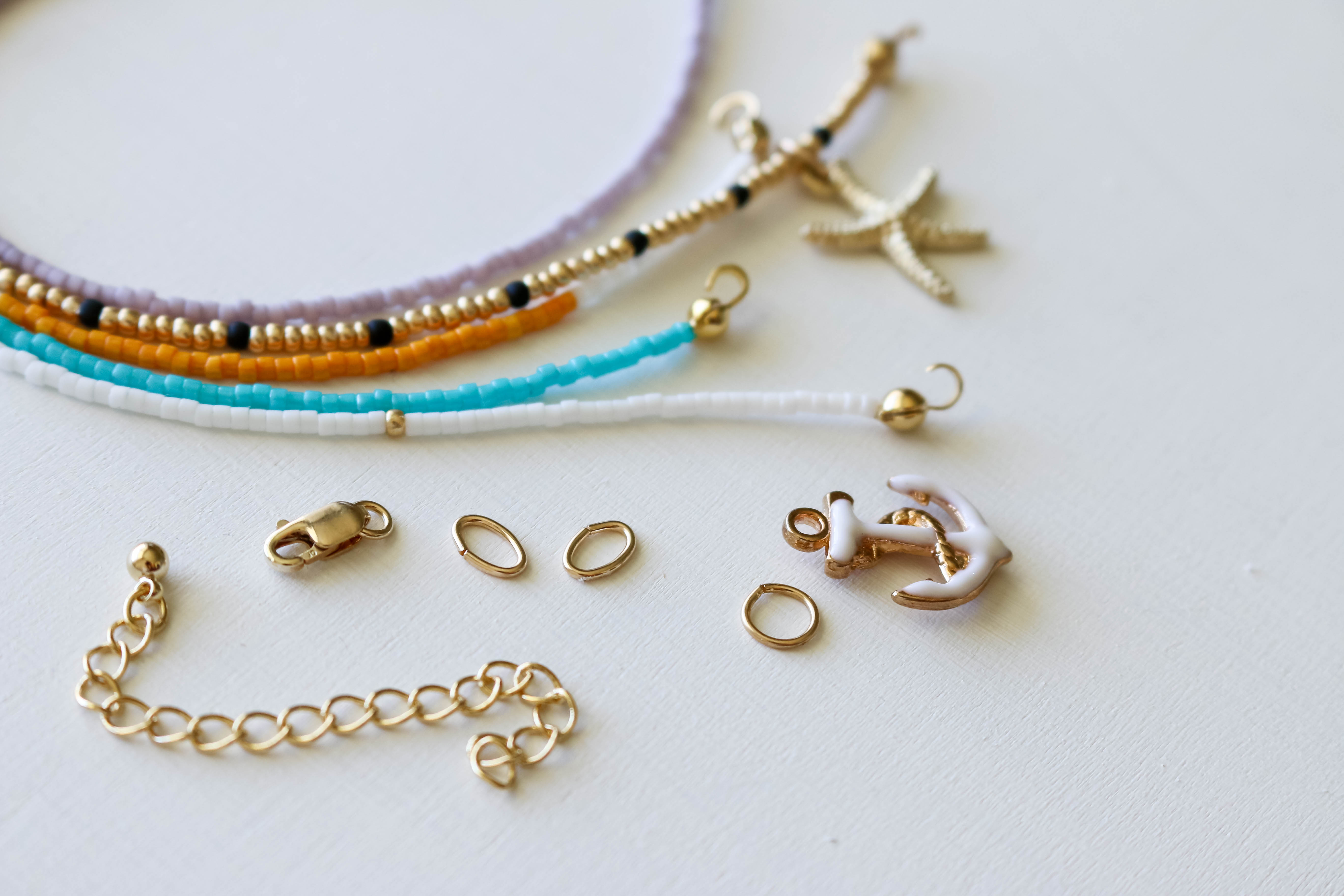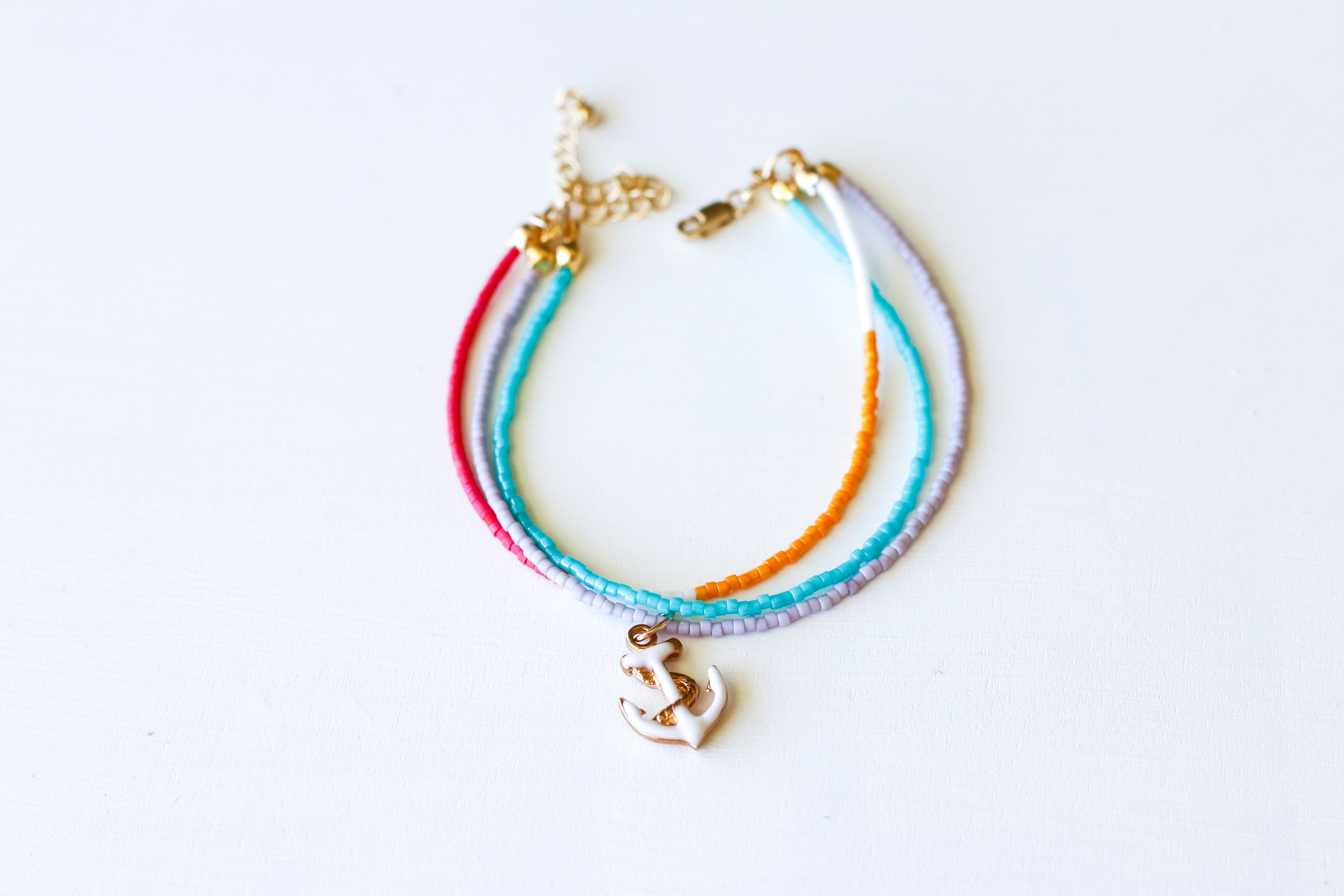 That's all there is to it! I hope you enjoyed this quick tutorial on how to make seed bead bracelets.