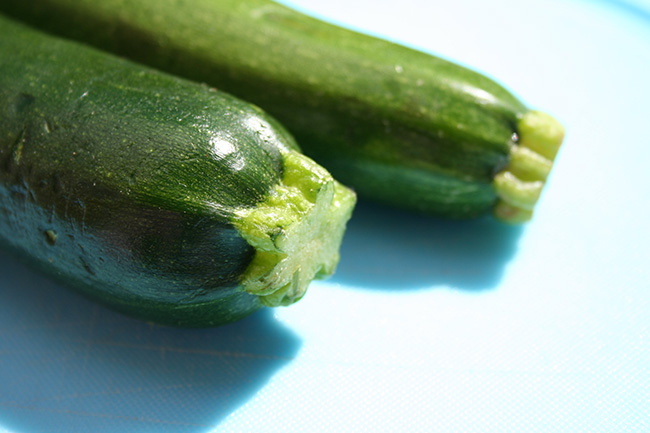 Ah, zucchini! It's as fun to say as it is to eat. And with summer upon us, it's definitely prime time for eating this satisfying squash.
Photos via CakeSpy unless otherwise noted
If you love zucchini, you've come to the right place!
Now that it's zucchini's peak season, we're exploring all things zucchini, including what it is (and what it isn't), how to select and store zucchini and a bunch of awesome ideas for how to cook it all summer and beyond.
What is zucchini?
It may sounds like a silly question, but you might be surprised at what you find!
Zucchini, also known as courgette, is a type of summer squash. It belongs to the same family as pumpkin. The most widely known version is green, though golden varieties exist too, which are yellow or orange.

While zucchini is treated as a vegetable in the culinary sphere, it's technically the fruit of the zucchini flower (which can also be consumed).

While zucchini can grow to as long as a baseball bat in length(!), they are typically picked and harvested when they are less than 10″ long, as the immature plants have a less fibrous texture, which is superior for cooking.
When is zucchini in season?
Zucchini's peak season is June through August, though zucchini is fairly easy to find in supermarkets year-round.
What about the funny name?
But what's with the funny name? Zucchini is derived from the Italian word zucca, which means pumpkin or squash.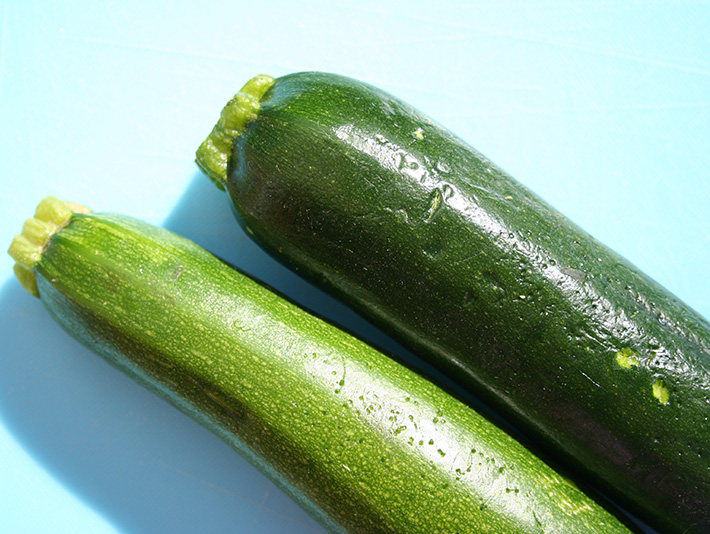 How to choose zucchini
When it comes to selecting zucchini, bigger isn't always better. The smaller the zucchini, the more flavorful and less watery it will be, in general.
Choose a zucchini with a vibrant color (whatever color it is) and a firm but not hard texture, with a good portion of the stem still attached to the top.
How to store zucchini
Store zucchini in a breathable bag in your vegetable crisper for up to a week.

Zucchini can be frozen, too! For best results, briefly cook sliced zucchini in hot water, then "shock" in an ice bath. Let it dry completely, then package and freeze for up to 6 months. It may change the texture slightly, but when used in stir-fry dishes, it's not too noticeable.
How to cook zucchini
There are seemingly no end to the many methods you can cook with zucchini. Here are some examples, representing just a few of the many ways you can cook them.
1. Grilled zucchini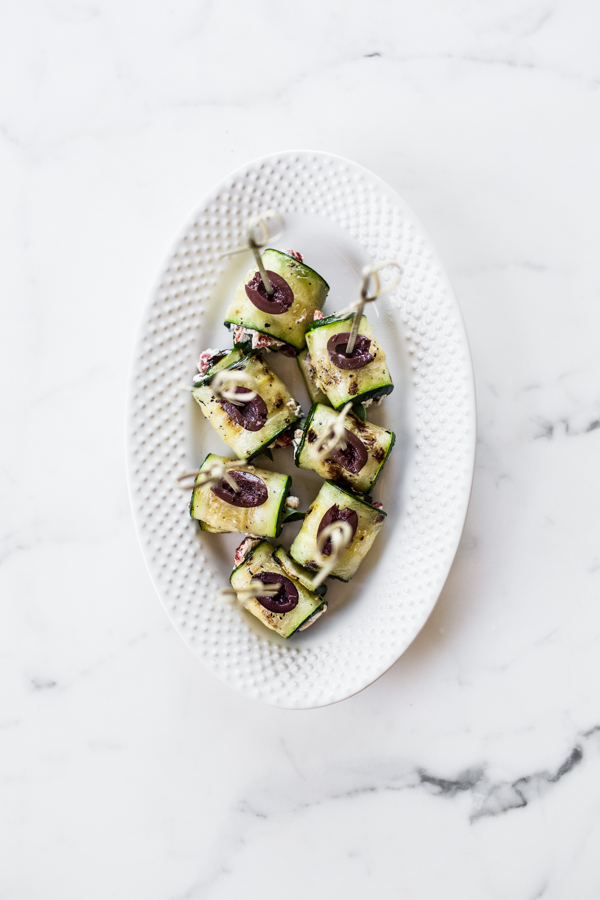 Zucchini's natural moisture and sturdy texture make it an ideal contender for grilling. Common ways to enjoy grilled zucchini are by slicing the squash into strips or halves then grilling, or cutting it into coins or cubes and skewering it on kebabs, which are then placed on the grill and cooked until tender.
Check out our easy recipe for elegant grilled zucchini roll-ups.
2. Marinated zucchini
Zucchini all by itself can have an underwhelming flavor, but by marinating it, you'll give it a robust, full-bodied flavor. In this recipe inspired by the restaurant Canal House, zucchini is briefly cooked then marinated in a garlic, vinegar and a spice mixture for about an hour. Alternatively, you can marinate raw zucchini and then cook it on the grill for great results.
3. Pan
-fried
zucchini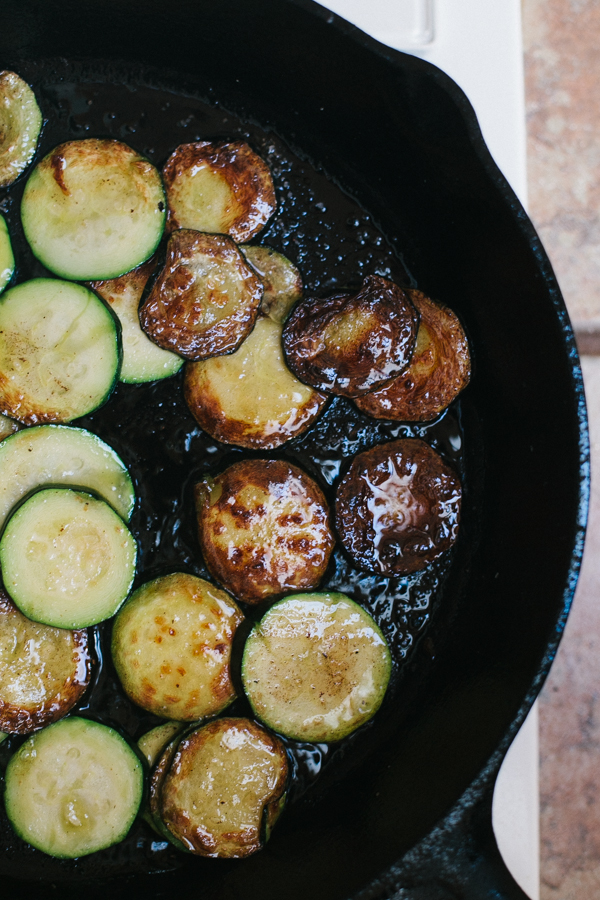 Pan-fried zucchini is delicious and has a number of different applications. Slices or small cubes of zucchini can be heated in olive oil, salt and other seasonings for a savory component that can go on salads, be layered in vegetable lasagna, stacked in sandwiches or quesadillas or used as an ingredient in casseroles or savory pies.
4. Pureed zucchini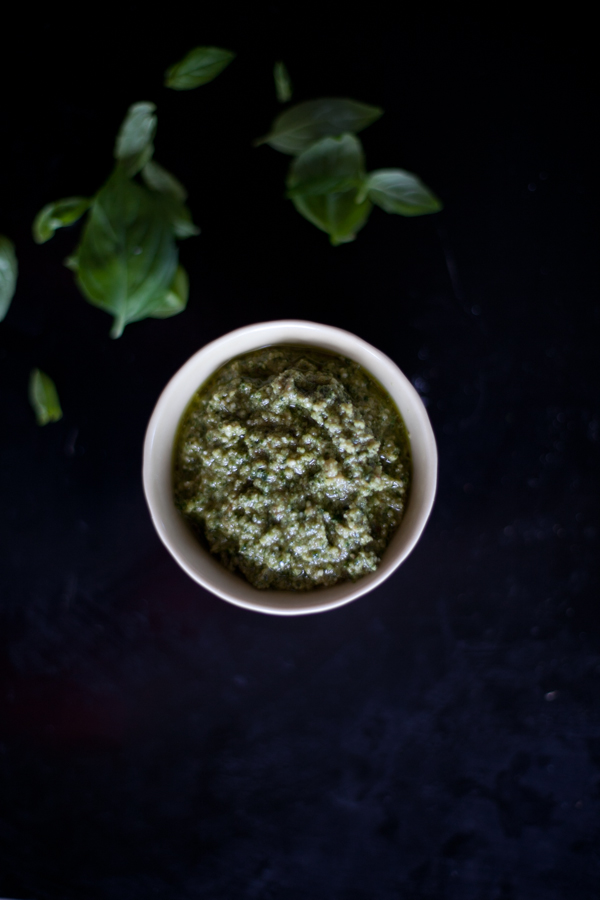 Pureed zucchini can be added to soups and smoothies to add a mild flavor and a nutrition boost. It can also be pureed along with other aromatics to make sauces or condiments, such as pesto.
5. Raw zucchini
Yup, you can eat raw zucchini! While it has a very mild flavor on its own, it can take on the flavors of other ingredients in a recipe and complement them. Raw zucchini can be thinly sliced or grated and employed in salads, on sandwiches or as a garnish.
6. Roasted zucchini
To roast zucchini, cut into slices or strips, drizzle with olive oil, salt and seasonings, and bake in an oven heated to 400-450 F until browned to your desired level.
Roasted zucchini is a great side dish or can be dressed up in a number of ways, such as coating it with Parmesan and making zucchini fries.
Check out our easy recipe for vegetable pilaf featuring roasted zucchini!
7. Zucchini bread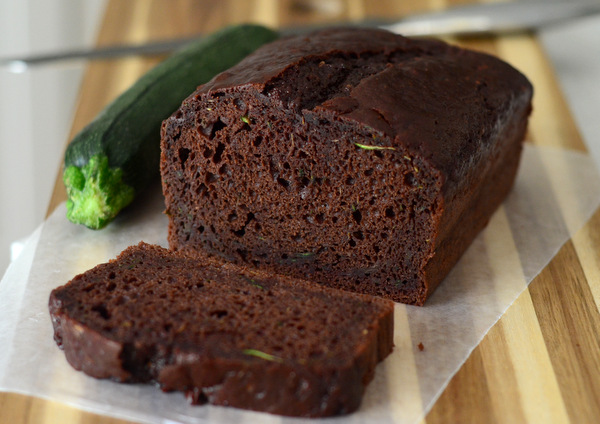 Zucchini imparts a ton of moisture and a great texture to baked goods. Frequently, zucchini is grated before being added to various batters or doughs. Some common zucchini baked goods include quick breads and muffins, cookies and cakes.
You'll love our guilt-free chocolate zucchini bread recipe.
8. Zucchini boats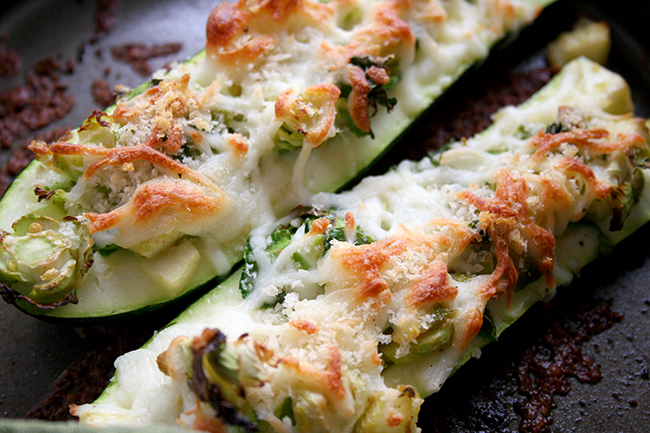 Not only is "zucchini boat" fun to say, but they're fun to eat, as well! Best of all, you get to choose your toppings. I like a mixture of stir-fried veggies, including the cut-up zucchini center that I scooped out, plus grated cheese and bread crumbs. You could also use such as cooked meat, vegetables, cheese or a combination.
To make zucchini boats, slice a zucchini in half lengthwise, then scoop out the center (or "pulp"). Fill it with toppings of your choice, then bake at 350 F for 25-35 minutes, or until the zucchini is soft and tender.
9. Zucchini cups
This concept is similar to the zucchini boat, but a different application.
To make zucchini cups, slice thick "coins" of the zucchini, scoop out a portion of the center to make a well. Fill with toppings of your choice and bake at 350 F for 25-35 minutes. Keep an eye on the time: depending on the size of each portion, the cups may bake more quickly than the boats.
10. Zucchini chips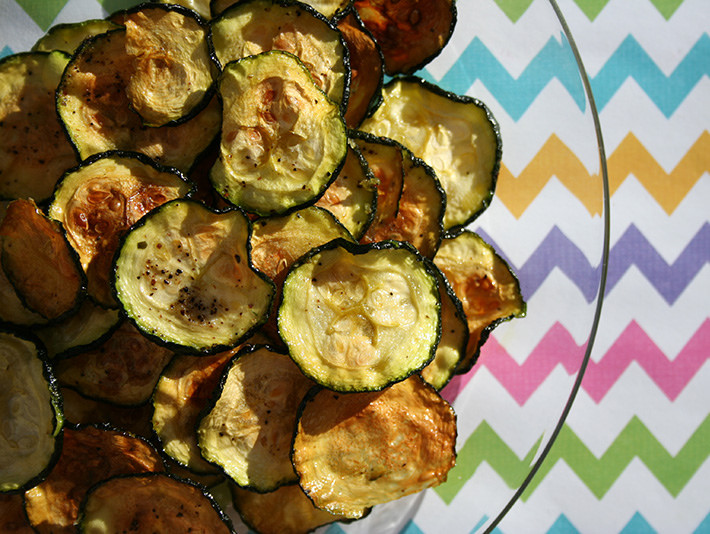 If you "can't eat just one," then these chips are a healthier solution. Naturally low in calories, zucchini chips are incredibly easy to make: Simply slice a zucchini thinly, coat with olive oil and the seasonings of your choosing, and bake in a low oven (200 F) for about 2 hours. Finish with a few minutes under the broiler for extra-crispy edges.
11. Zucchini fritters
Combine grated zucchini with seasonings and a binding agent (often egg). Form them into fritters, which can then be fried like potato pancakes or hash browns. Either seasoned and served alone, as a side dish, or as a snack with a sauce, zucchini fritters are highly addictive.
12. Zucchini noodles
Also known as "zoodles," you can make these naturally gluten-free noodles by running your zucchini through a spiralizer. The thin, noodle-like portions of zucchini do not need to be boiled like pasta. They can be eaten raw or briefly pan-fried, then can be topped or combined with any ingredients you'd normally put on pasta.
13. Zucchini pancakes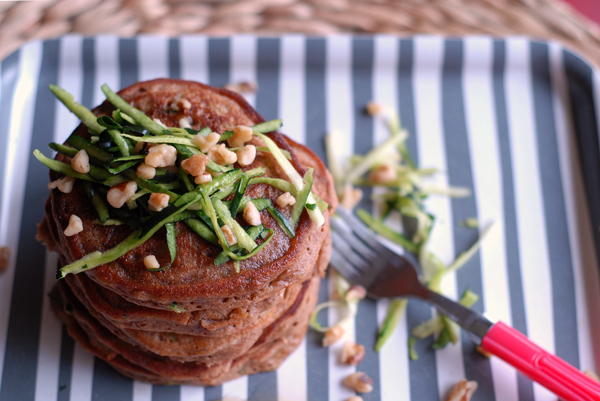 Zucchini makes a great ingredient in fluffy, flavorful pancakes. The zucchini keeps your pancakes moist, and can be dressed up with any number of flavorings. It's a healthy and delicious way to start the day.
Check out our delectable zucchini-banana pancake recipe!
14. Zucchini ribbons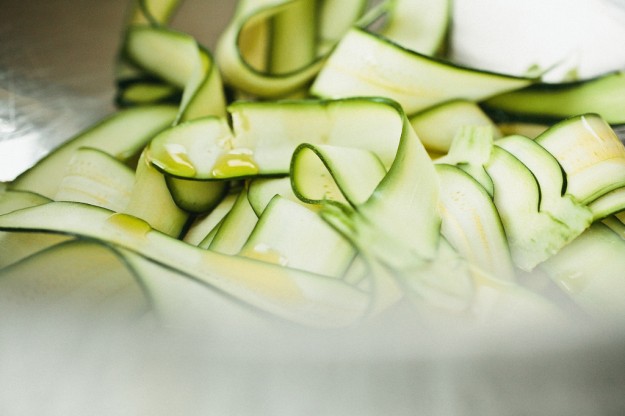 Similar to zucchini noodles, ribbons are made by slicing zucchini into thicker strips. They can be treated like noodles, put on salads, or used as part of a vegetable stir fry.