On any given day, this grain bowl is the meal I'm eating. Usually pre-cooked grains thrown together with some combination of vegetables and topped with a variety of add-ins including cheese, dressings and herbs. I've never had a bad meal following these fairly simple guidelines and always finish eating feeling full and extremely satisfied.
The best part? It's easy to get creative with whole grains when you have a base of items to toss together to create a meal!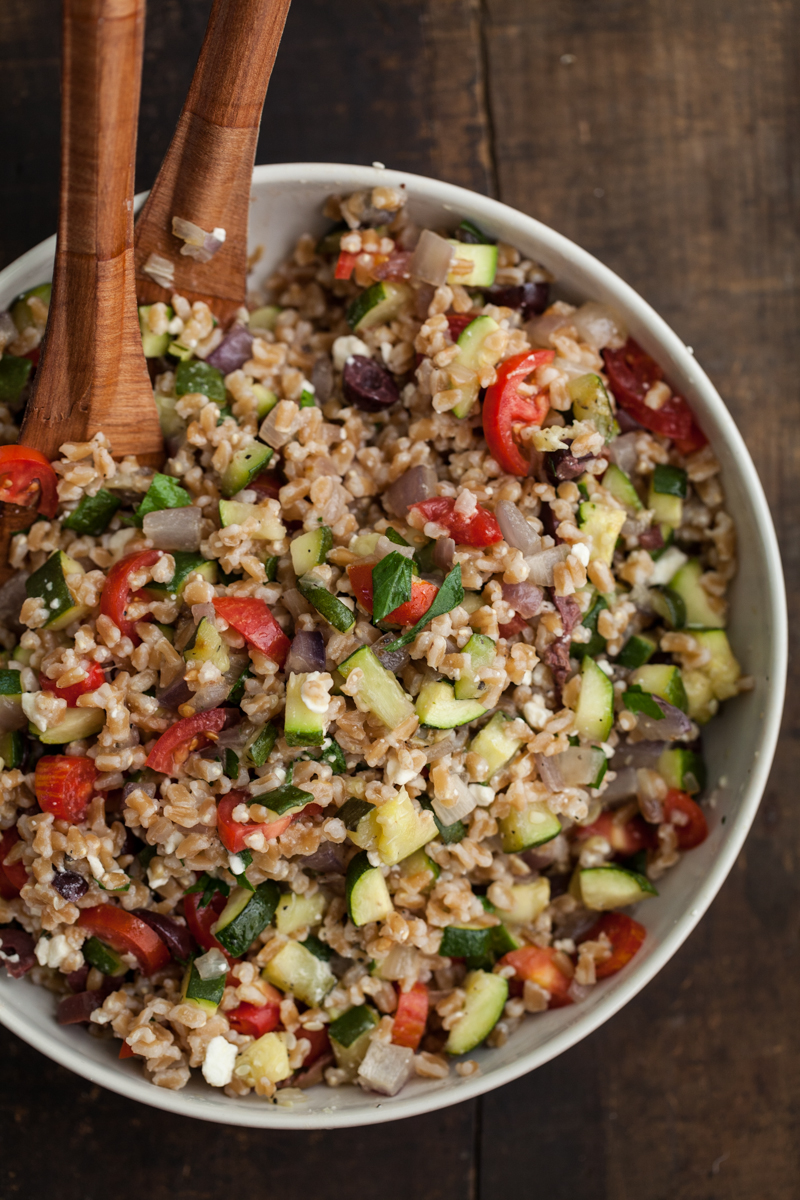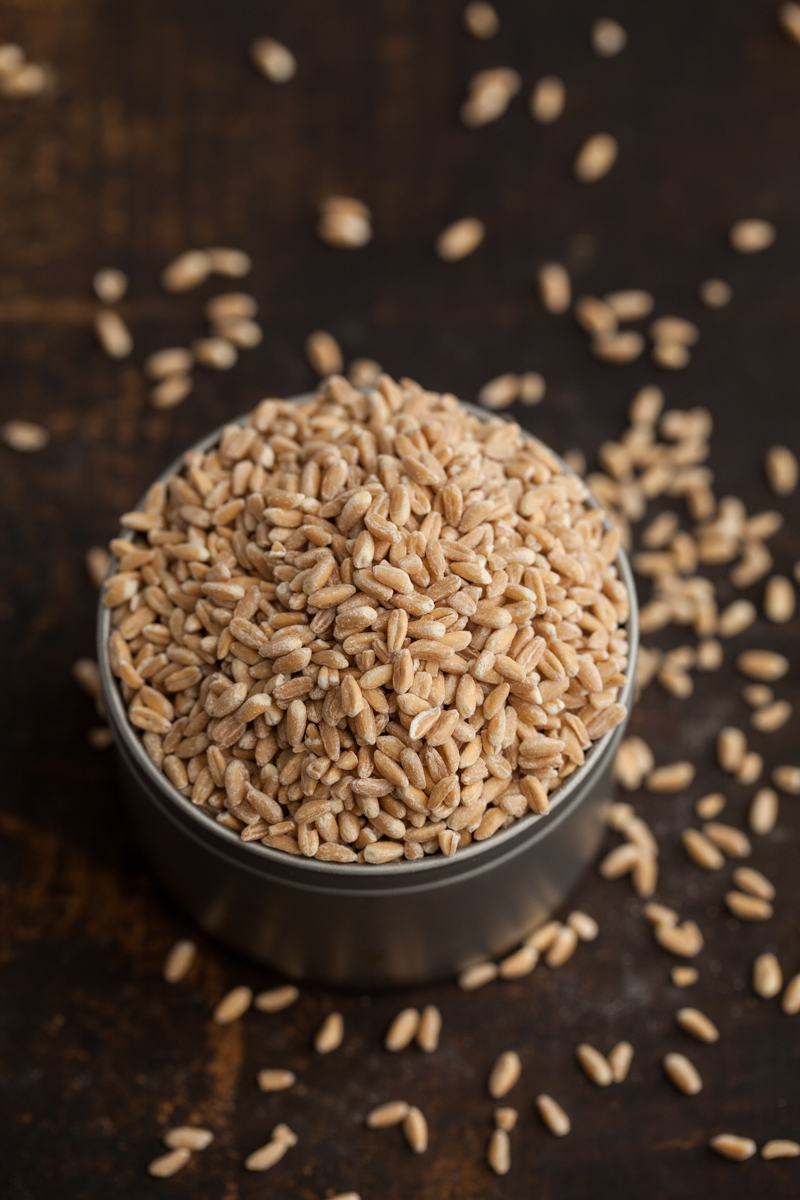 Farro (otherwise known as emmer), is a hearty ancient wheat that has a nutty taste and a chewy texture that is a wonderful addition to soups, stews, and salads. I often find myself cooking up a big batch of farro on the weekends and using it throughout the week or grinding farro into a great, wheat flour that can be used in place of traditional wheat flour.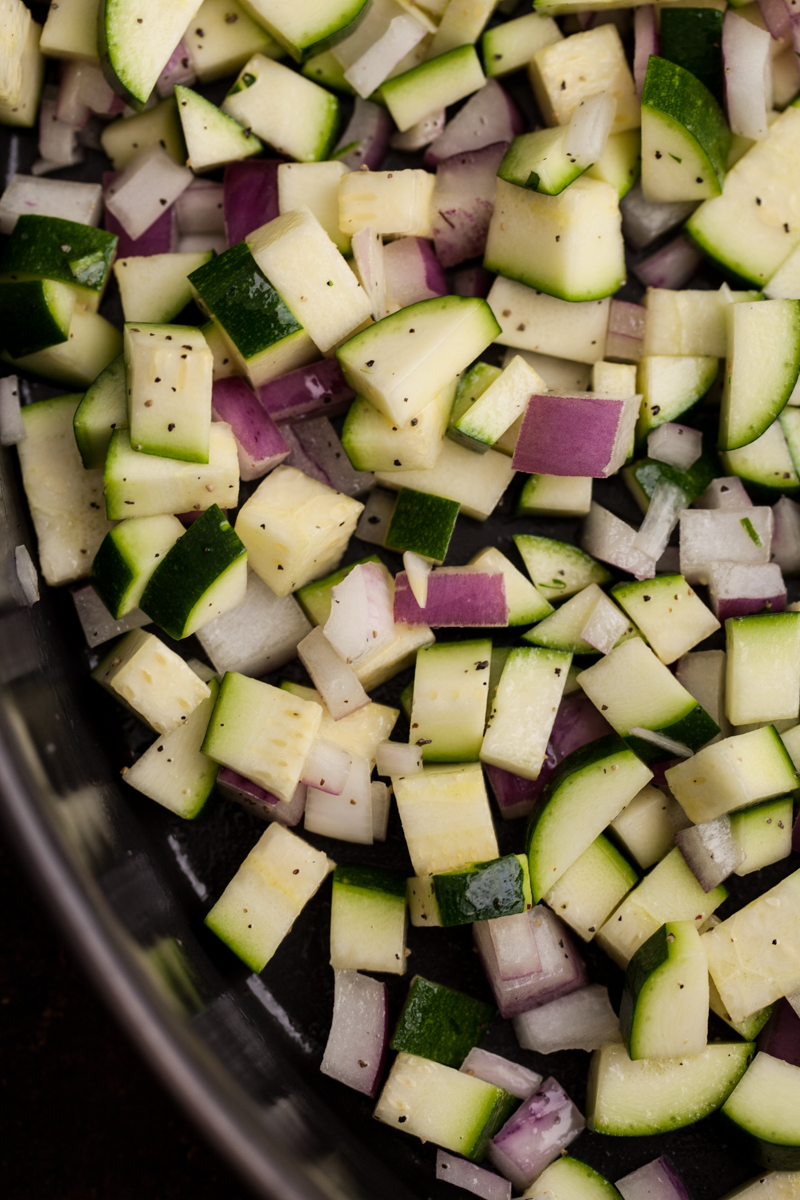 This is a type of dish that I'll often prepare ahead of time. My family eats a ton of roasted vegetables and I'll plan ahead and roast a large batch at once. If you would like to make this vegan, simply leave out the feta cheese and use your favorite sweetener in place of the honey. If you have any artichoke hearts and/or roasted red peppers, feel free to toss those in as well and this meal would make the perfect big bowl meal with the addition of some white beans (chickpeas or cannellini).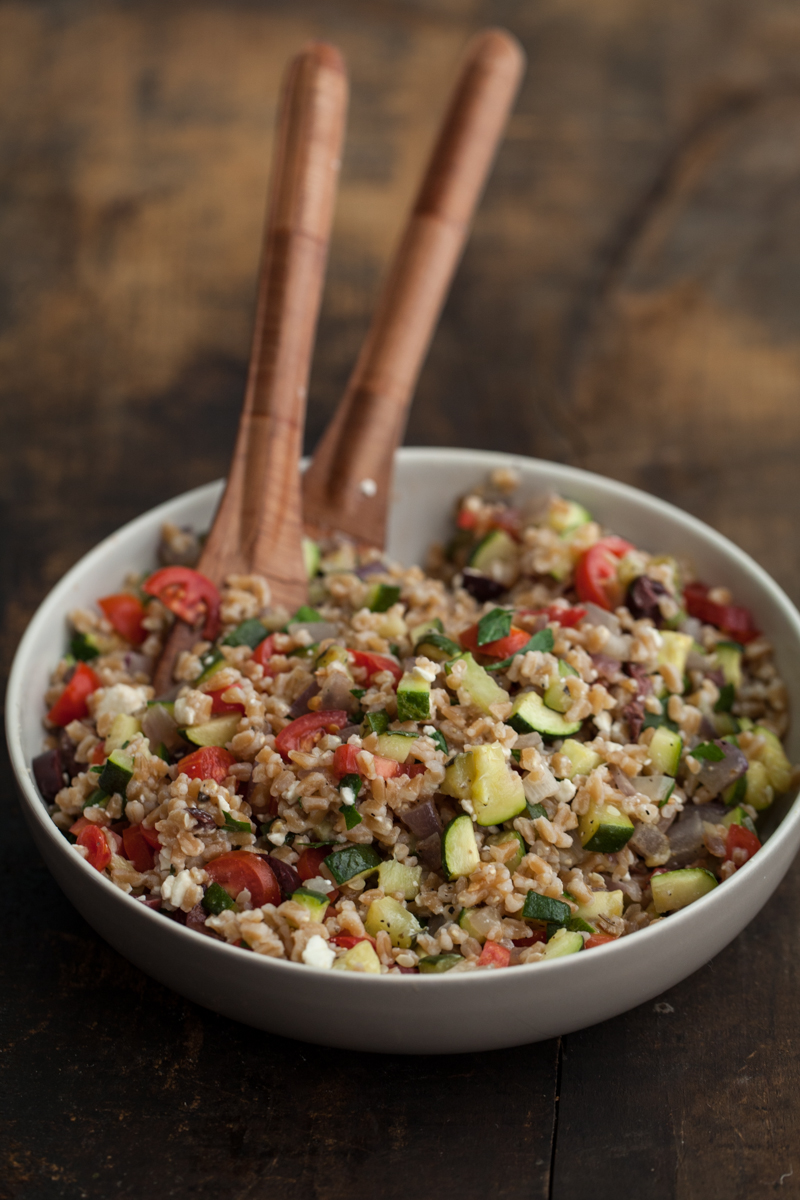 A quick note about farro: Stores will often have two different kinds, pearled and semi-pearled. Pearling with grains means removing the out layers which creates a quicker cooking grain, however, some of the nutrients are lost. I recommend looking for the semi-pearled version to keep even more nutrients in your dish!
Roasted zucchini and farro pilaf
Serves: 3 to 4
Ingredients:
3 cups cubed zucchini (roughly 2 small zucchini)
½ cup diced red onion
2 teaspoons olive oil
¼ teaspoon sea salt
¼ teaspoon black pepper
2 cups cooked farro
1 cup quartered or halved cherry tomatoes
⅓ cup sliced kalamata olives
1 tablespoon minced fresh parsley
1 ounce feta cheese
2 tablespoon Lemon Juice
2 tablespoon Olive Oil
2 teaspoons honey
Pinch of salt
Pinch of black pepper
Step 1:
Preheat oven to 425 F. In a roasted pan, toss cubed zucchini with diced onion with olive oil, sea salt, and black pepper. Roast for 25-35 minutes until zucchini is tender and onions are lightly browning.
Step 2:
In a bowl, combine farro, roasted vegetables, cherry tomatos, olives, parsley, and feta cheese. Toss everything together. In a small bowl, whisk lemon juice, olive oil, honey, salt, and black pepper. Pour over farro and toss once again. Refrigerate until ready to serve.
Explore a essential cooking techniques + nourishing home-cooked meals with our growing collection of cooking classes!
Did you know Craftsy has online cooking classes? You can Enjoy classes taught by expert instructors anytime from the convenience of your home. And, for a limited time, you can enjoy an exclusive discount of up to 33% off select cooking classes! We guarantee you'll love it or your money back!
What's your favorite way to use whole grains?