Dreidel, dreidel, dreidel I made you out of… cookies! (That's how the song goes, right?!) No matter, these surprise-inside treats are the perfect way to get your whole crew excited for the Festival of Lights. Make 'em together, then dig in post-latkes.
Hanukkah Surprise Cookies
Level: Easy
What You Need
A batch of sugar-cookie dough (use our recipe)
Light blue fondant (buy it or make your own)
Blue-and-white striped paper straws
Small gold candies or sprinkles
Royal icing
Rectangle cookie cutter
Small circle cookie cutter
Light corn syrup
Piping tip and bag
Instructions
1. Roll and Cut Your Dough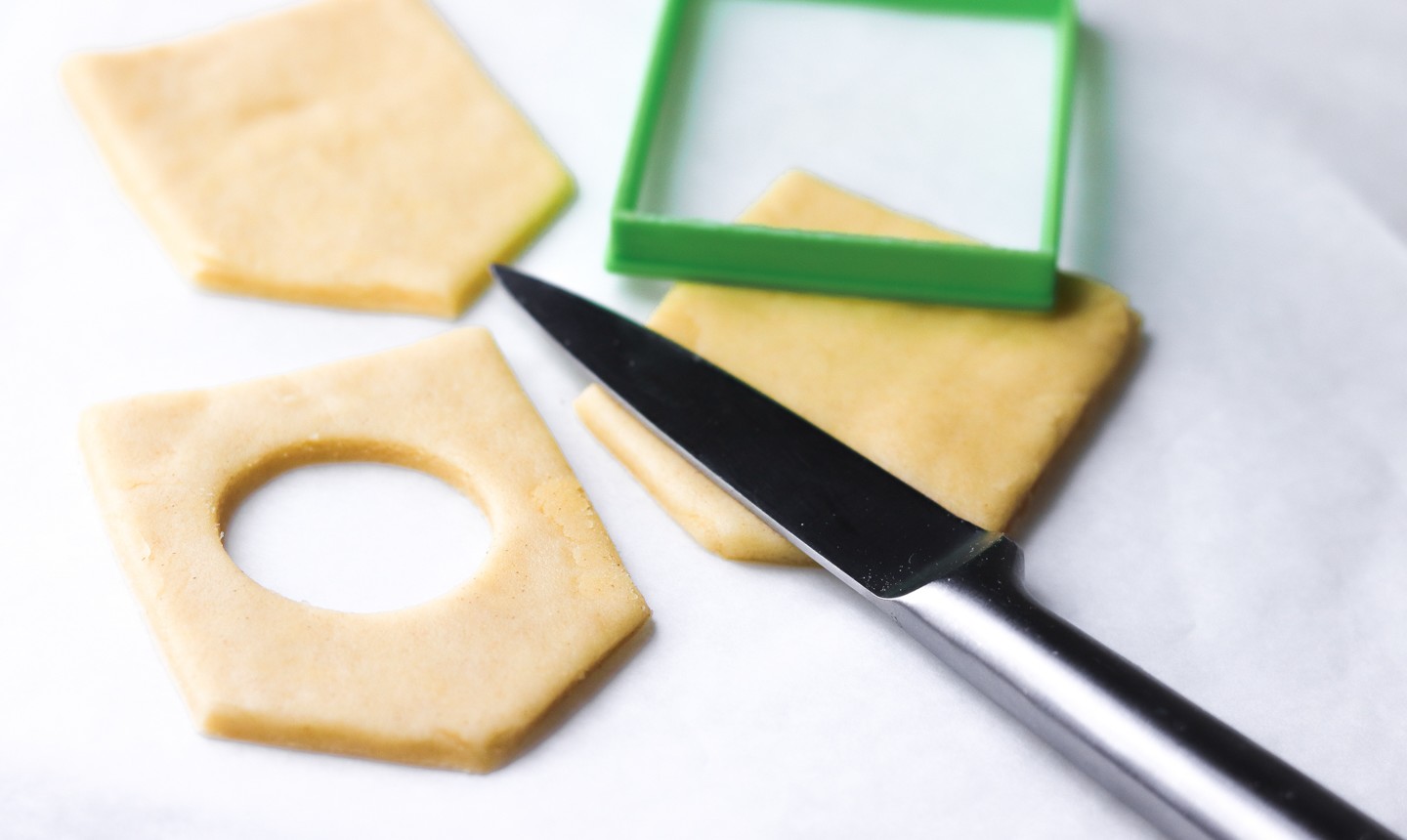 Roll out dough to about 3-4 mm, then cut out 3 rectangles per dreidel. Use a knife to cut away two angled sections at the bottom of each rectangle, creating a triangular shape at one end.
Take one of your dreidel-shaped cookies and cut out a circle in the center, which is where your gold candy or sprinkles will go (more on that later). Bake cookies according to the recipe, and let cool.
2. Stack and Fill 'Em Up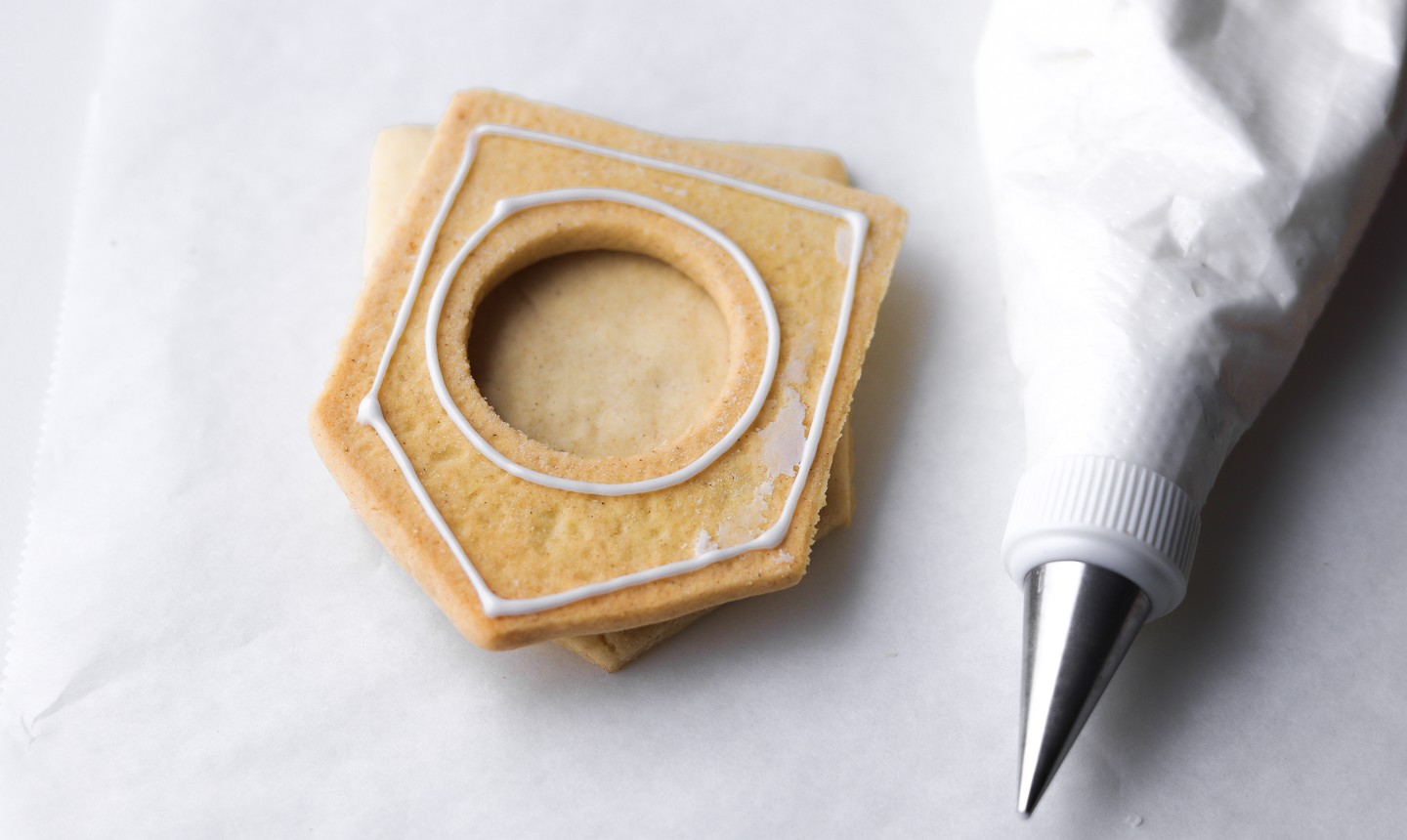 Take one of the full dreidel cookies (without the hole cut-out) and pipe royal icing around the perimeter.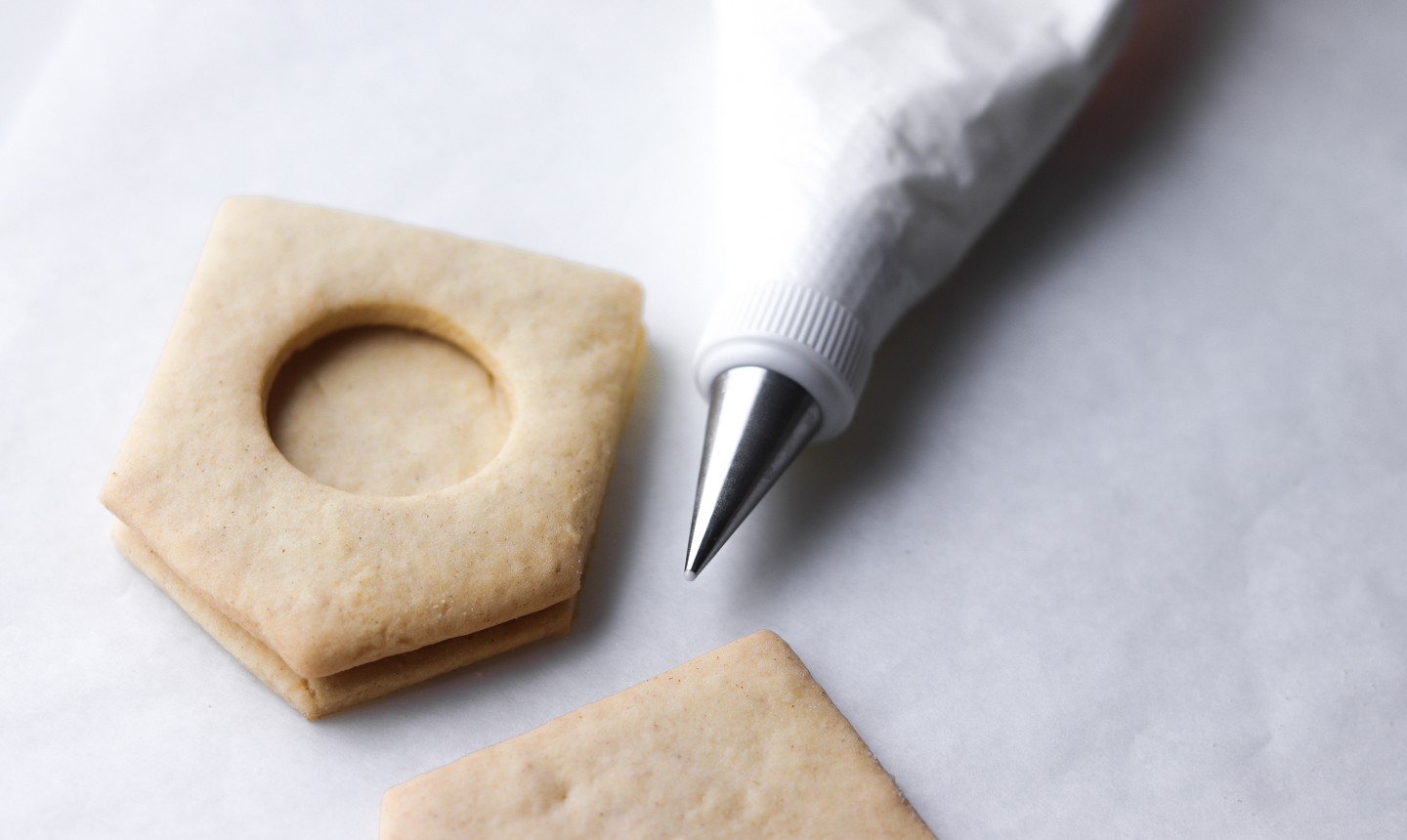 Top with the cookie with the hole in the center, and lightly press down.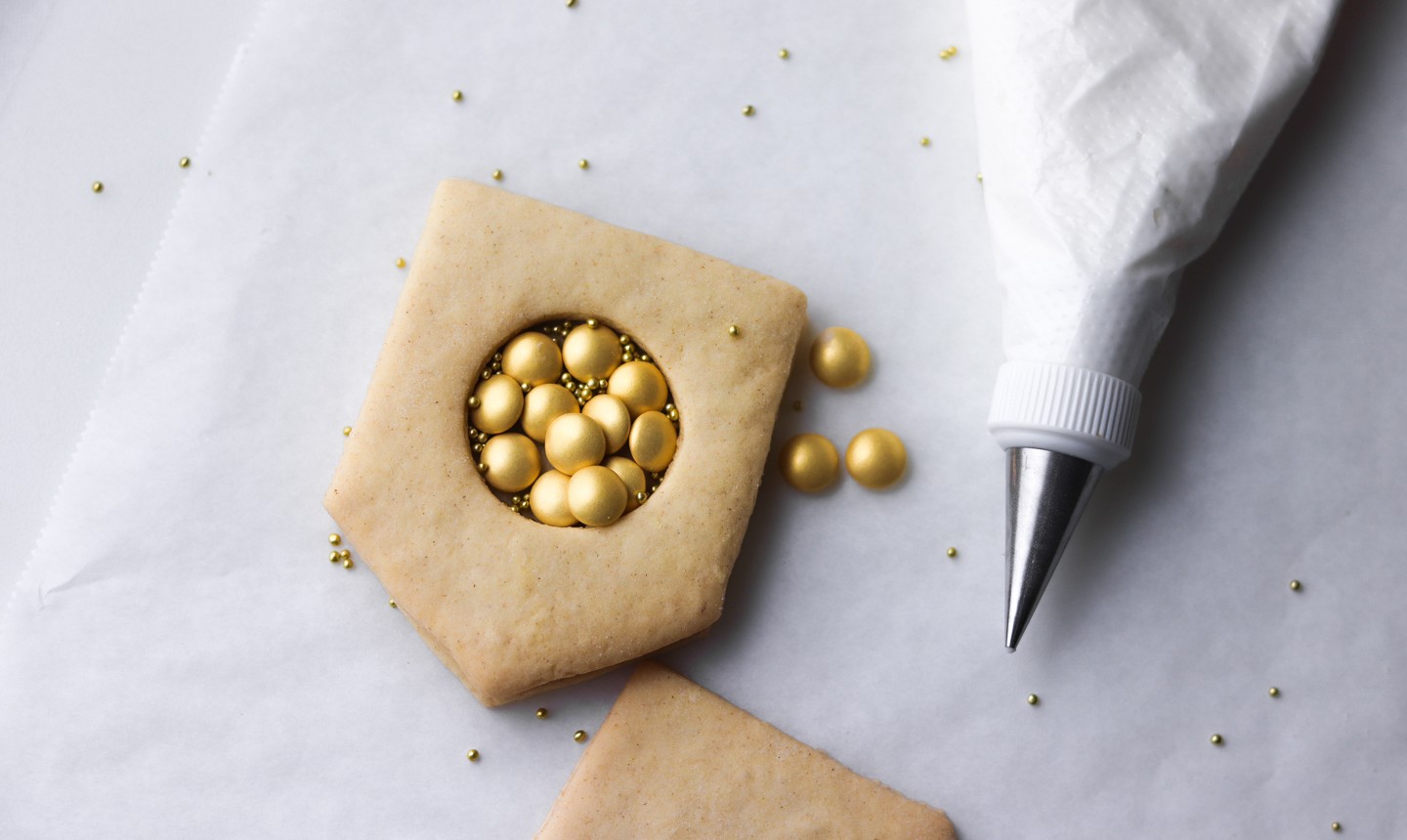 Pour your golden candy or sprinkles into the circle! (We used tiny golden nonpareils and gold dusted chocolate candy beans.)
3. Attach the Handle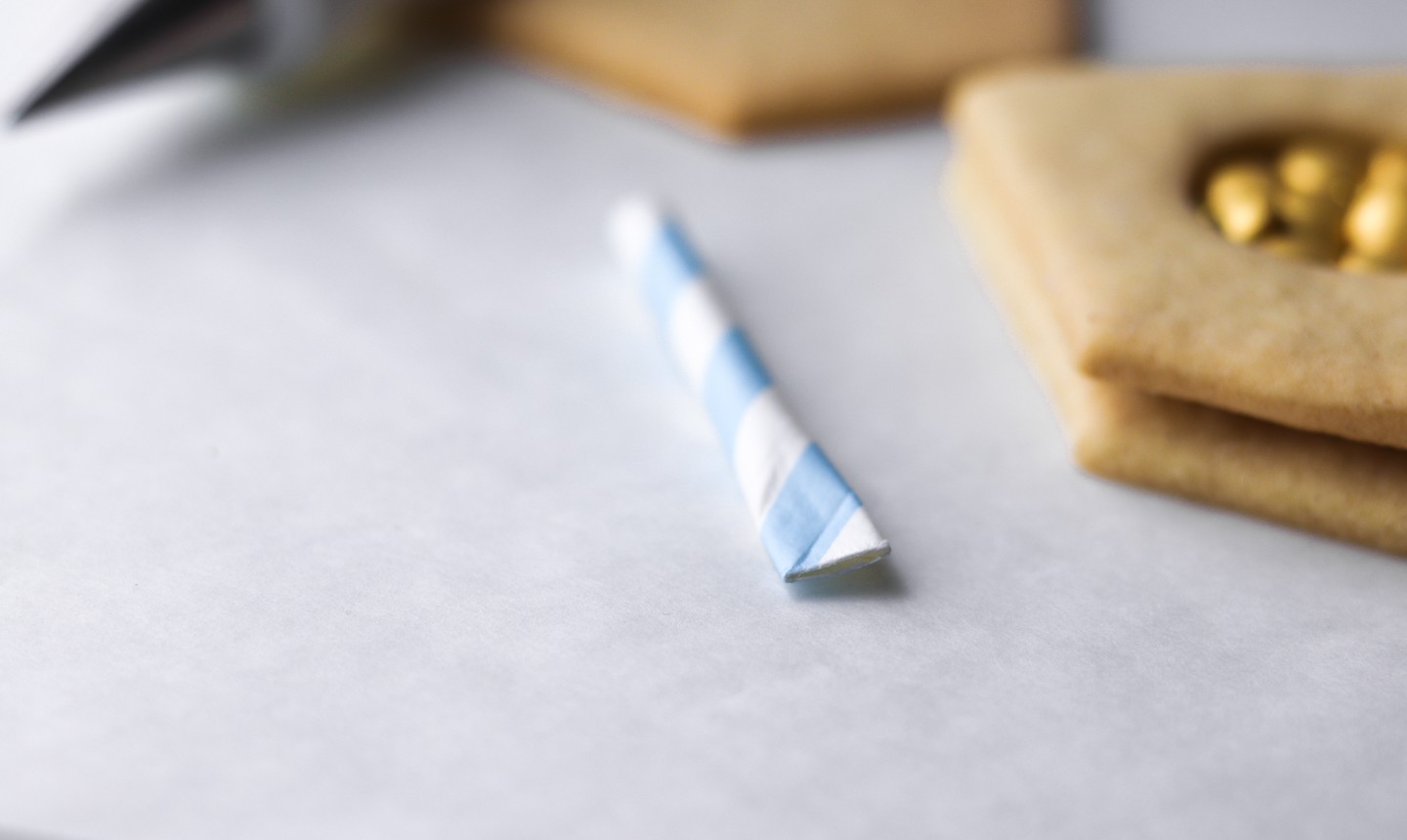 Before adding the last layer of cookie, cut down a paper straw to 2-3 inches and flatten one end.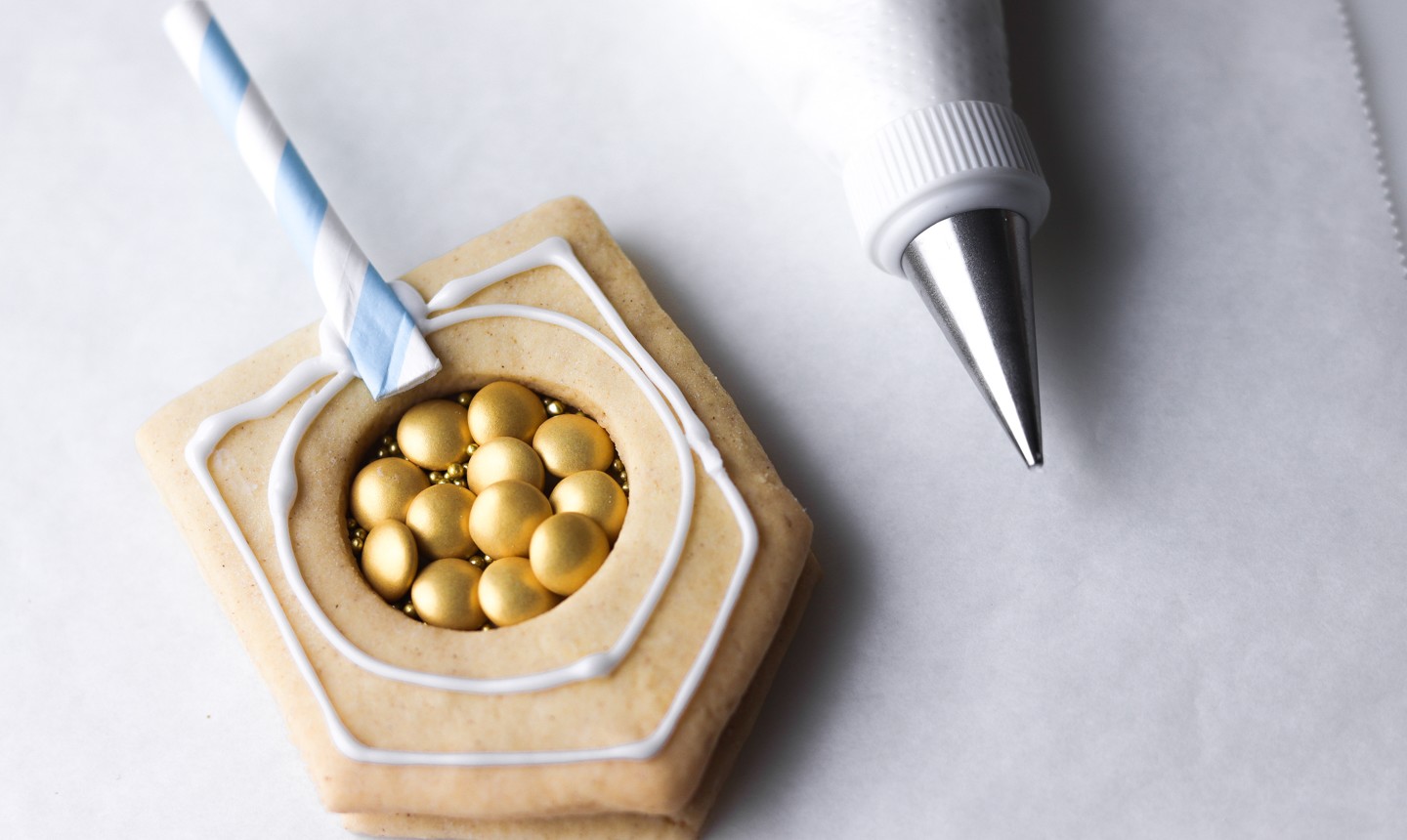 Attach the flattened end to the top of your stacked cookies with icing.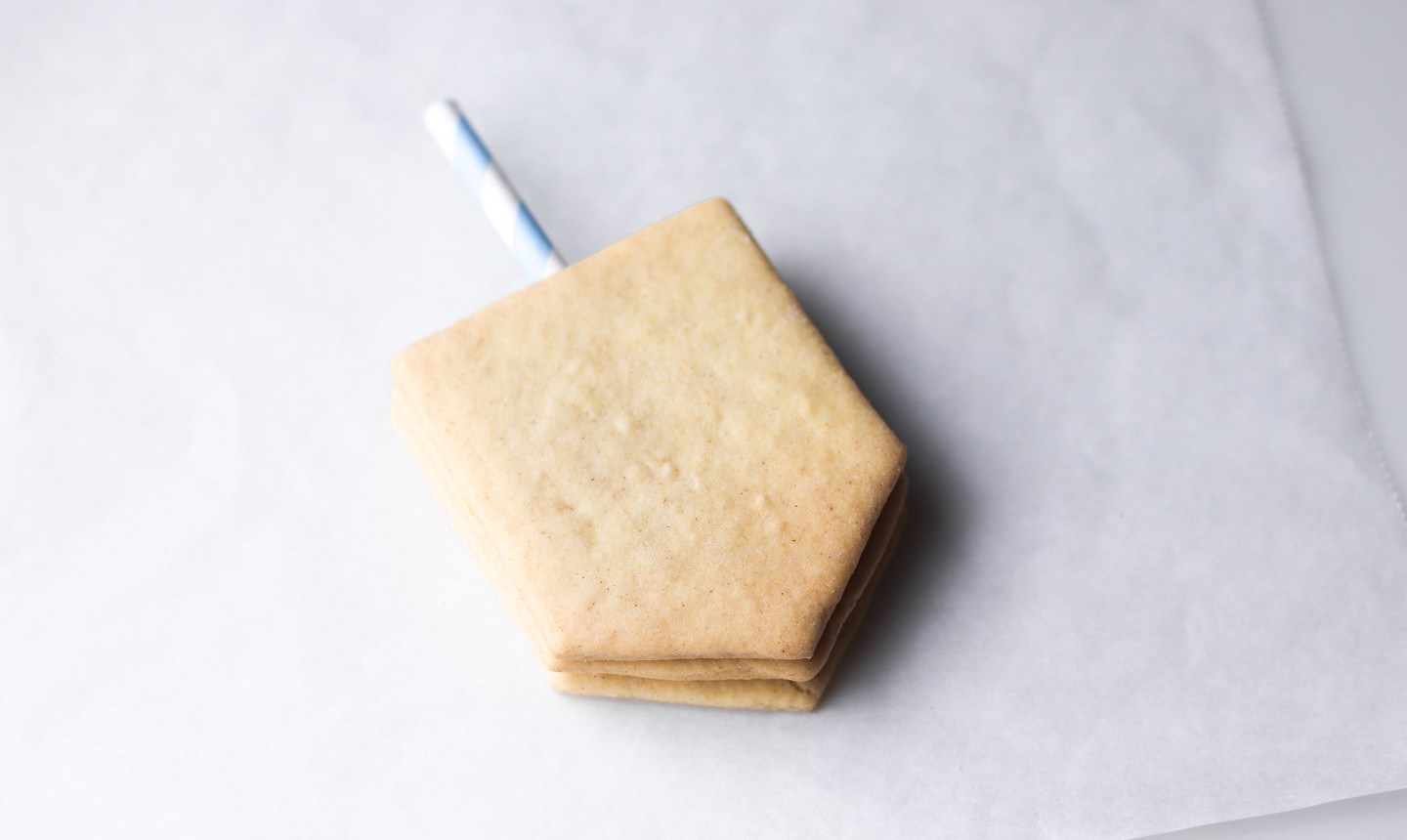 Add more icing around the perimeter before pressing on the top cookie layer.
4. Add Fondant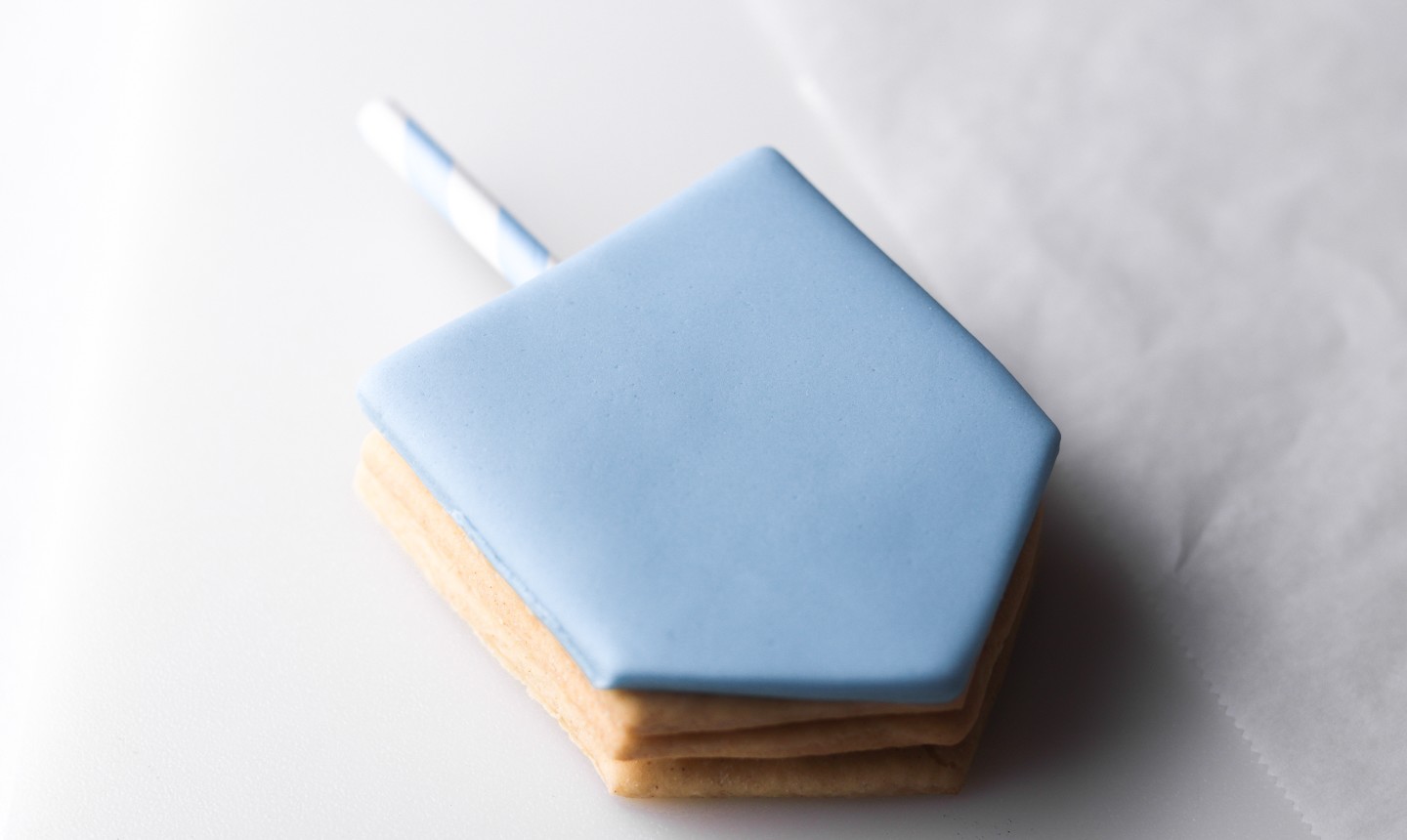 Roll out light blue fondant and cut to the same size as your cookies. Attach it to your top cookie with light corn syrup, then let set for 20 minutes.
5. Decorate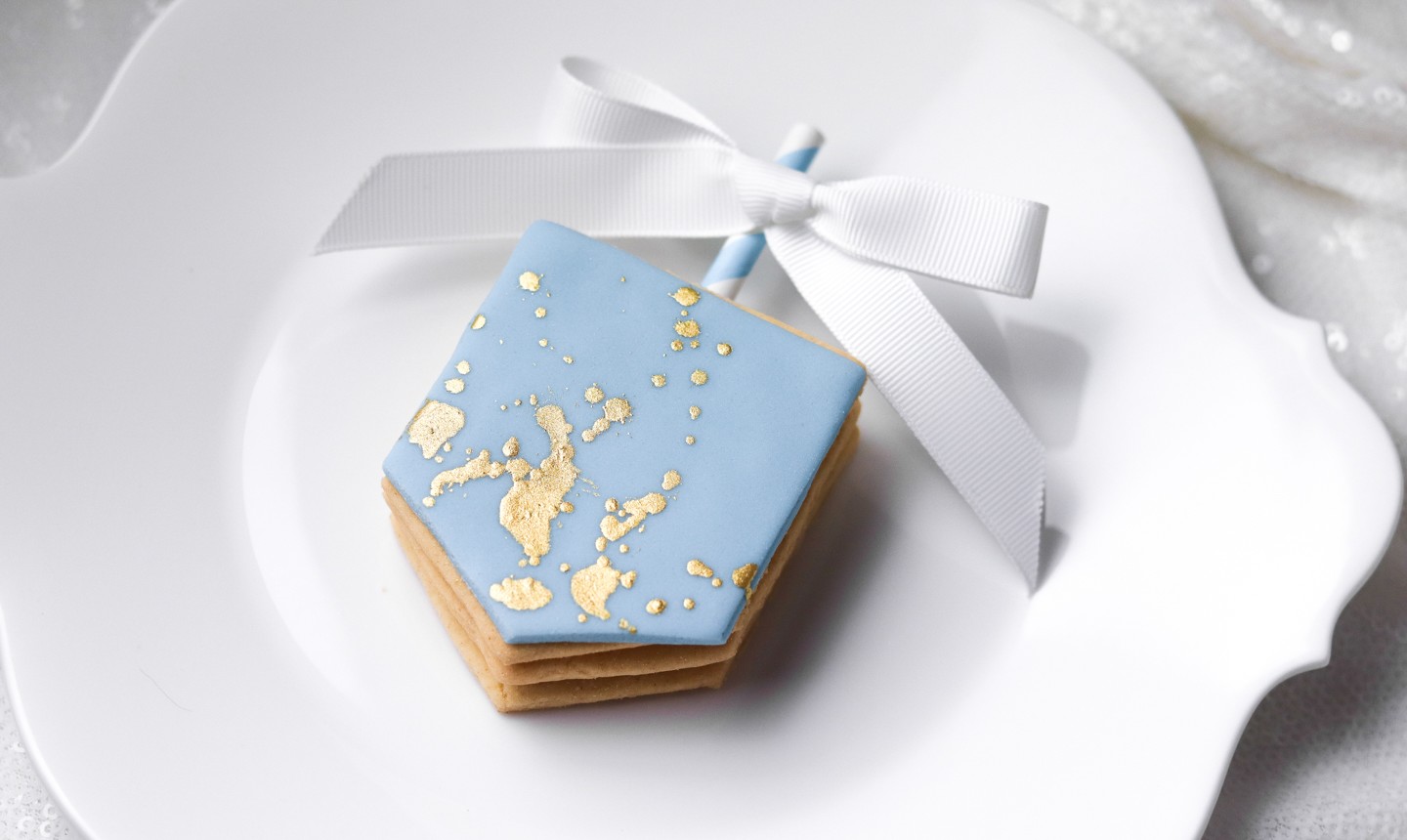 Finally, jazz up your dreidel cookie however you like. (We splattered on some gold flecks with a paint brush, and added a white bow.)
Photos by Juniper Cakery