Buttercream is a thoroughly international affair, with recipe variations around the world including American style buttercream, Swiss meringue buttercream, Italian buttercream, French buttercream and, of course, German buttercream. 
Photos via CakeSpy
German buttercream is one of the lesser-known types of buttercream, but it really is worth getting to know better. Basically, it's like the fusion of two delicious recipes — custard and American-style buttercream — delivered in one delicious, creamy-colored cake topping form. 
This easy German buttercream recipe starts with a simple custard, which is prepared, chilled and then whipped with softened butter to form an incredibly luxuriant, flavorful buttercream that has a tastes like Bavarian cream but a classic cake frosting texture. While the recipe takes a few hours to make because of the time required to chill the custard, it's easy to prepare, and your layer cake or batch of cupcakes will certainly benefit from its delicious flavor!
German buttercream recipe 
Makes about 2 1/2 cups 
3/4 cup whole milk (low-fat milk is not suggested)
1/2 cup granulated sugar, divided
3 large egg yolks, at room temperature
1 tablespoon cornstarch 
1 teaspoon vanilla extract 
1/8 teaspoon salt 
2 sticks (8 ounces) unsalted butter, softened 
Step 1: 
Combine the milk and 1/4 cup of the granulated sugar in a medium-sized saucepan with a heavy bottom. Set to the side.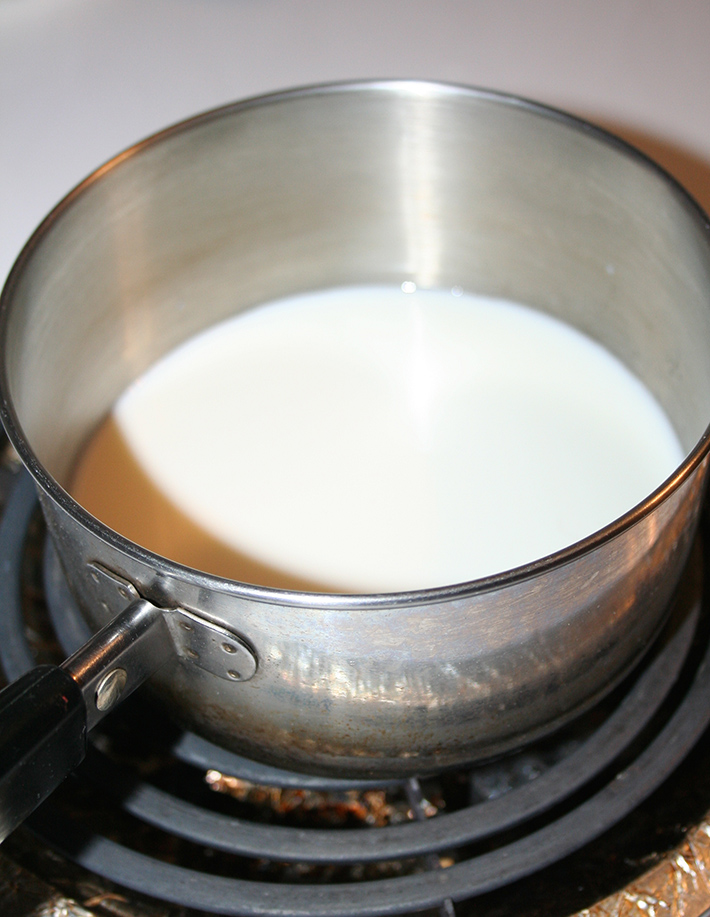 Step 2: 
In a separate medium mixing bowl, whisk together the remaining sugar, egg yolks, cornstarch, vanilla extract and salt. Whisk vigorously, until the mixture is combined and little bit foamy. Set the mixture to the side for the moment.
Step 3:
Go back to your saucepan. Heat the mixture over medium-low heat, stirring frequently to discourage scorching and to help the sugar dissolve. Bring the mixture to a simmer, then remove from heat. 
Step 4:
Pour about 1/3 of the hot milk mixture into the egg yolk mixture, whisking the egg mixture as you pour the hot milk (this keeps the eggs from "setting" and forming lumps). Whisk vigorously to combine. Slowly add the remaining milk mixture, whisking all the while. The mixture will be quite liquidy.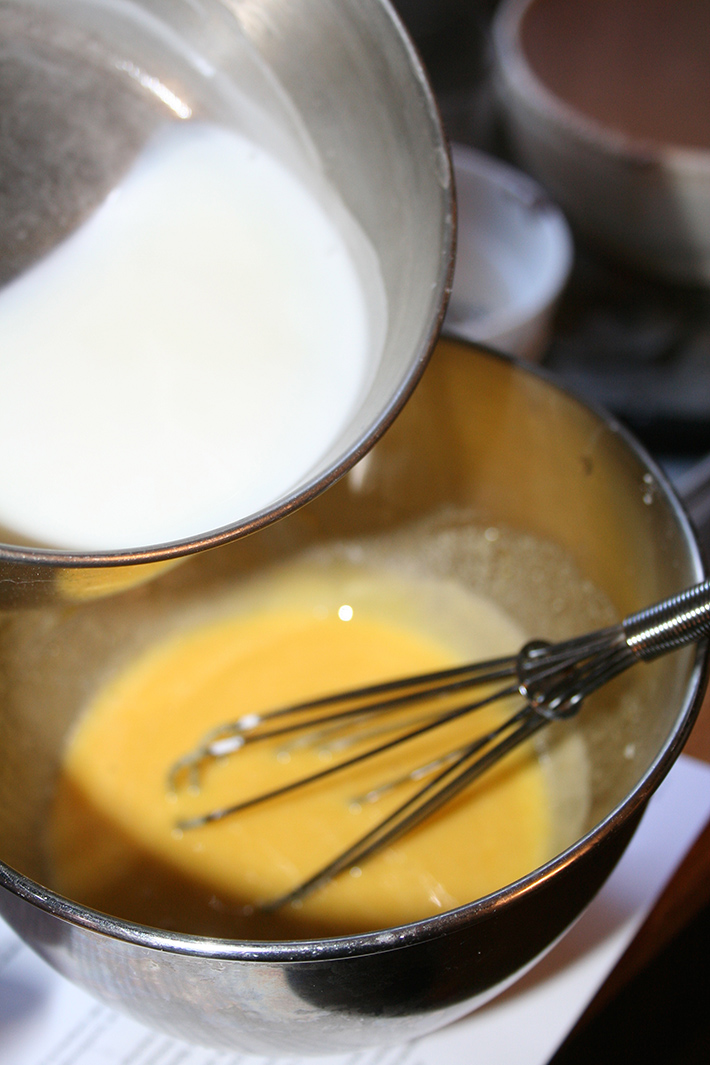 Step 5:
Pour the mixture back into the same saucepan; no need to wash. Place the saucepan back over medium-low heat, stirring constantly, until the custard mixture becomes thick. At the first sign of bubbling, remove the mixture from heat.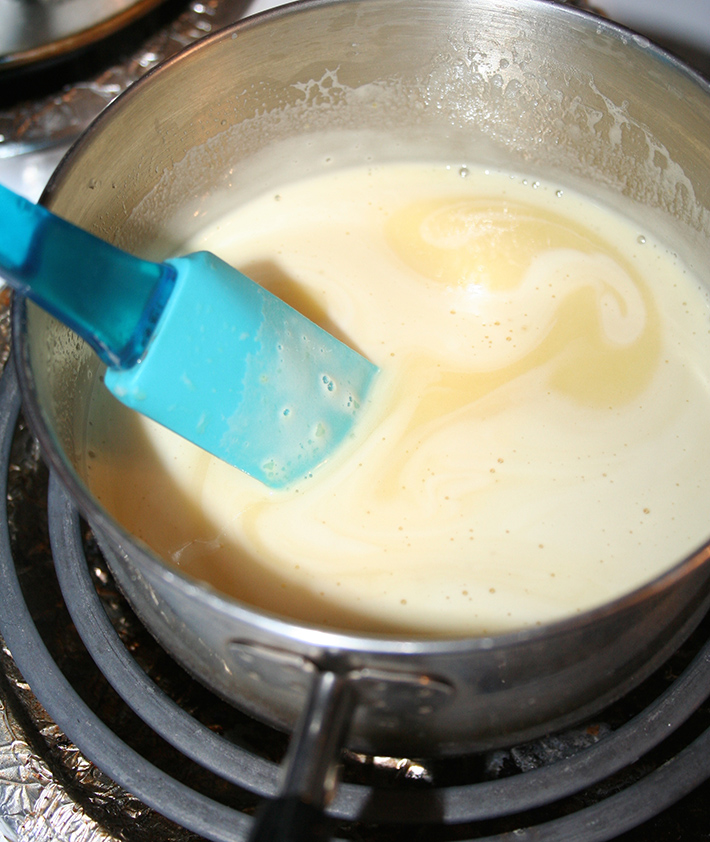 Step 6:
Transfer the custard to a bowl and immediately cover with plastic wrap, pressing the plastic directly on the surface of the custard to prevent a "skin" from forming.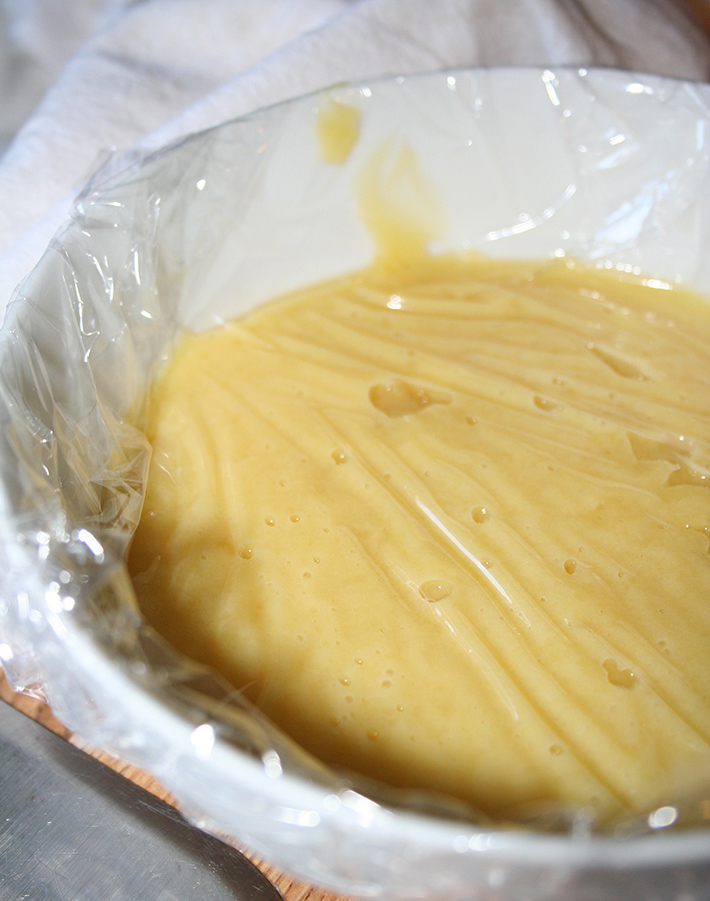 Note: If any solid bits have formed in your custard, strain the mixture through a fine mesh sieve before transferring to the bowl.
Step 7:
Place the custard in the refrigerator; let it cool completely, until it feels cold to the touch. This can take up to 2 hours. Don't rush this step — it is key in attaining a smooth texture in your buttercream.
Step 8:
Once your custard mixture has chilled completely, it's time to finish your buttercream. In a stand mixer fitted with the paddle attachment or using a hand mixer, cream the butter until light and fluffy, 2-3 minutes on high speed.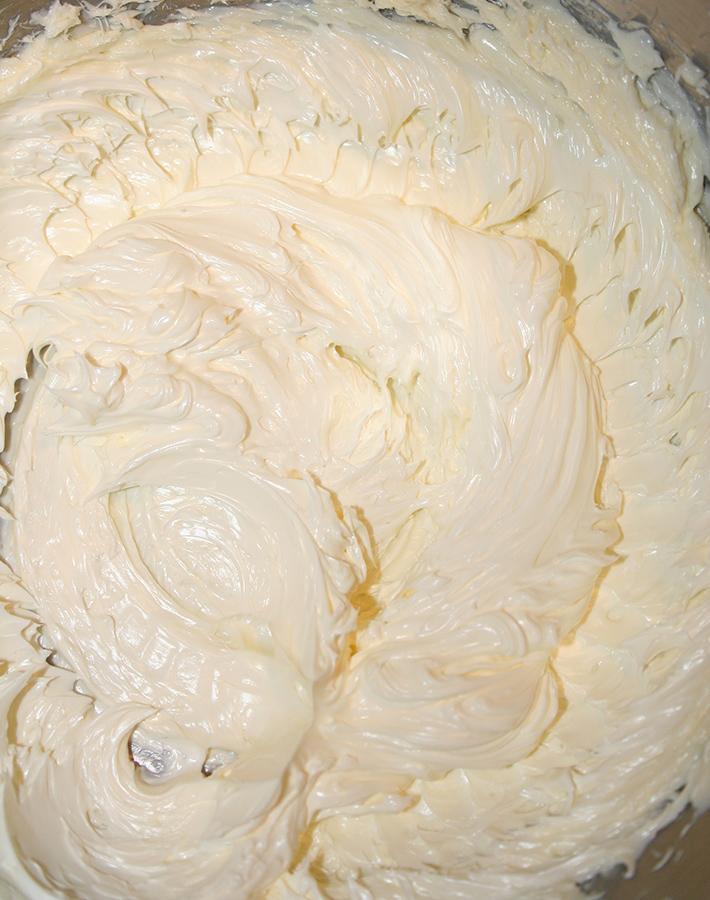 Step 9:
Add the custard mixture to the creamed butter and continue mixing on high speed until the frosting is smooth and creamy, anywhere from 3 to 5 minutes.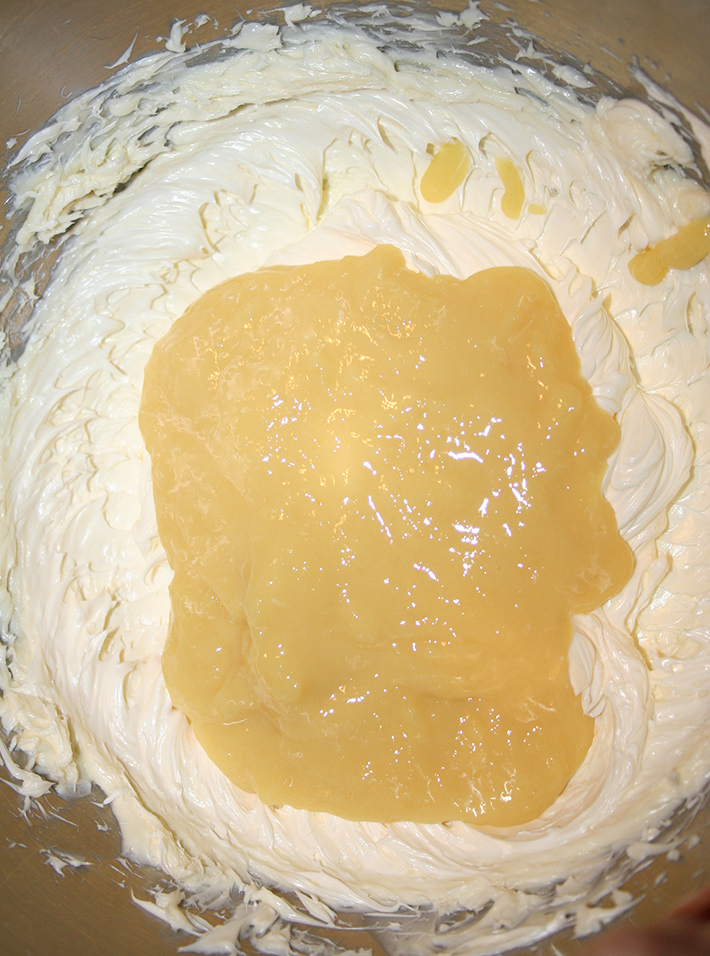 Step 10:
Use your German buttercream immediately for best results. This buttercream is suitable as a topping or filling, and it can be piped, as well.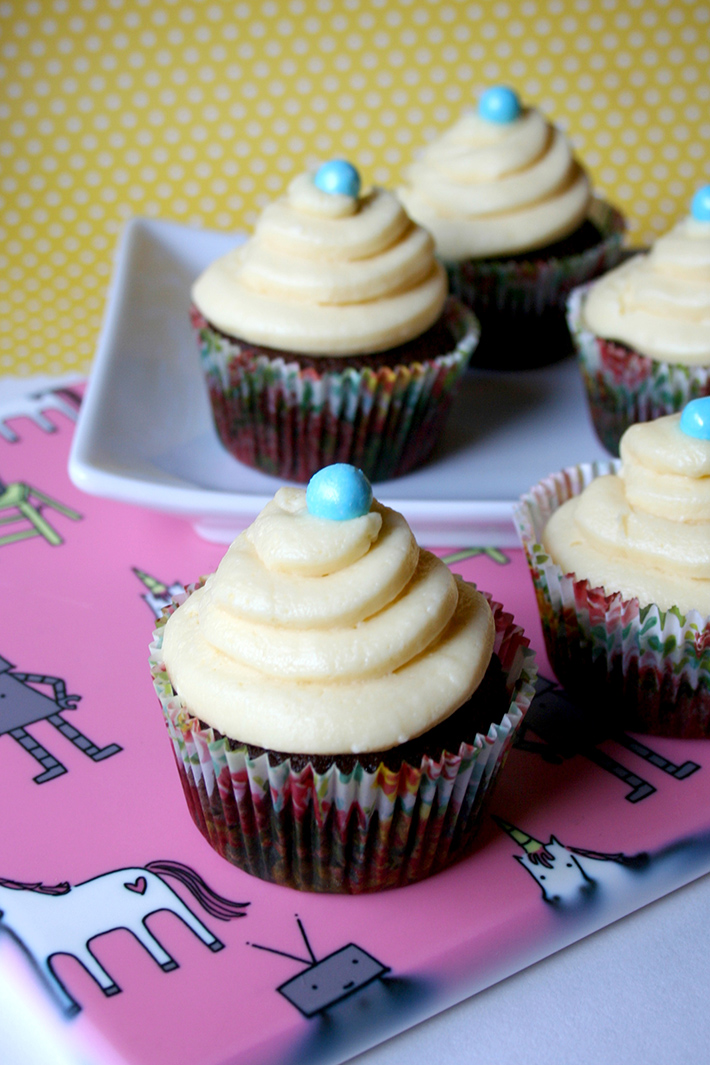 Recipe notes 
This buttercream is at its best consistency directly after being made. If you are not going to use your German buttercream right away, store the buttercream in the refrigerator. Before using, let the chilled buttercream warm slightly and vigorously mix the buttercream in a hand or stand mixer before piping or spreading as usual. 
This buttercream is particularly sensitive to heat and humidity. It is not recommended for decorating cakes that will be served at outdoor summer affairs. Cakes iced with German buttercream should be kept at very cool room temperature or refrigerated until it's time to serve. 
Need an idea for how to use this unique buttercream? In addition to icing cupcakes or a layer cake, it also makes a wonderful alternate middle layer for Nanaimo bars.
Ready to continue your international tour de buttercream?
Check out our posts on how to make Italian meringue buttercream, how to make Swiss meringue buttercream and our comprehensive guide to the different types of icing.