Buttercream. There's simply no part of that word that sounds wrong. But even better-sounding? Italian meringue buttercream.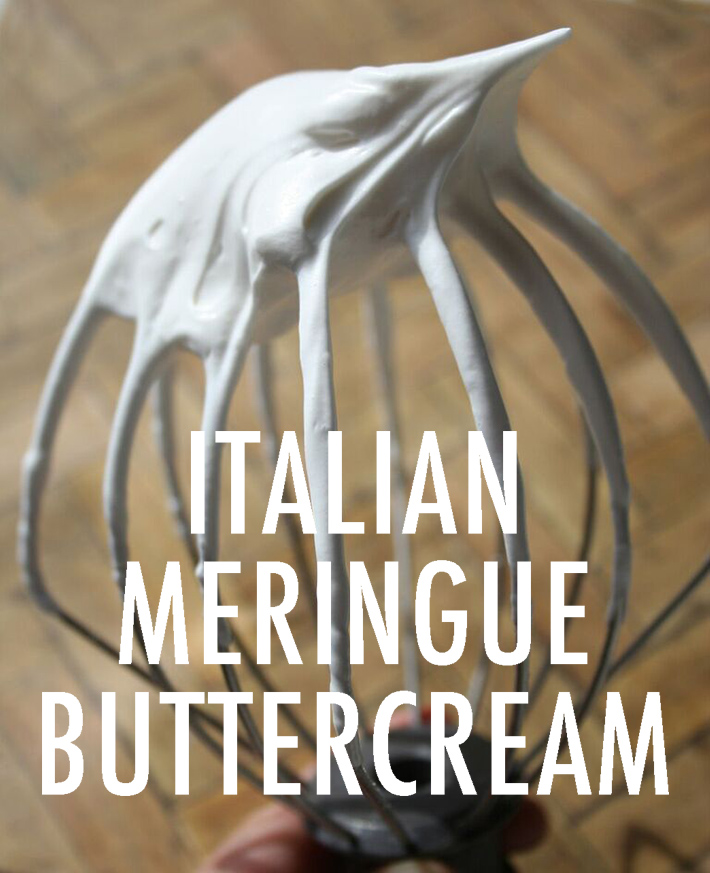 Photos via CakeSpy
Learn how to make different types of buttercream!
Create your most delicious cakes yet. Whip up the melt-in-your-mouth Swiss, Italian and French buttercreams that sweet dreams are made of with these HD video lessons. Enroll Now »
About Italian meringue buttercream
Long regarded as a cake decorator's dream of a buttercream, an Italian meringue buttercream recipe combines aspects of making meringue with candy-making for a smooth, slightly glossy, luxuriant cake topping. In spite of its name, it doesn't actually always contain butter — it's a mixture of egg whites, whipped and fortified with a hot sugar mixture, which are primarily responsible for giving this buttercream its silky texture. 
While some may be discouraged by the presence of a candy thermometer in the recipe, rest assured, this is not a complicated candy-making procedure. Monitoring the temperature of your sugar syrup allows you to incorporate it to the egg white mixture right when it is most primed to offer a firm consistency to your finished buttercream.
The resulting buttercream is smooth, pipes like a dream, and sets slightly firm, making it an ideal buttercream for cake decorating projects, wedding cakes in particular, as it will hold up to heat and humidity a little better than a traditional American buttercream, which is composed primarily of butter and confectioners' sugar.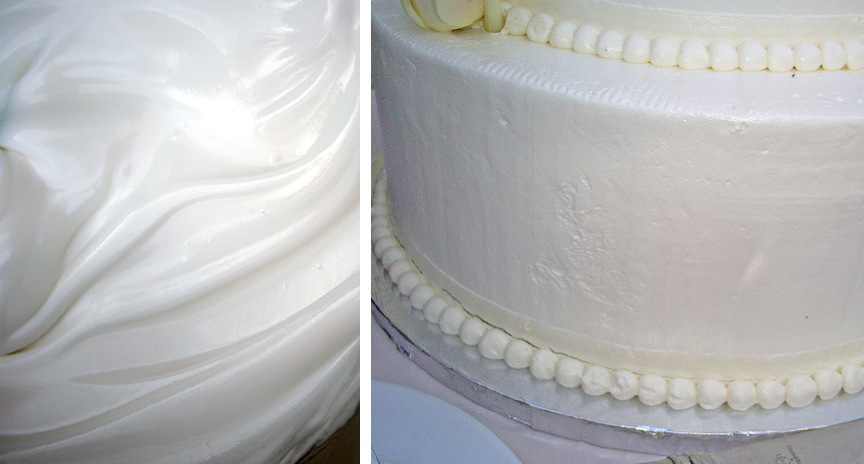 Italian meringue buttercream recipe
Makes 3-4 cups 
Ingredients:
1 cup granulated or superfine sugar
1/2 cup water
4 egg whites, room temperature
1/2 teaspoon cream of tartar 
Supplies:
Small saucepan
Rubber spatula
Pastry brush
Candy thermometer
Hand mixer, or stand mixer fitted with the whisk attachment
Step 1:
Combine the sugar and water in a small saucepan. Clip a candy thermometer to the side, or have an instant-read thermometer at the ready.
Step 2:
Heat the mixture on medium. Brush the sides of the bowl with a lightly moistened pastry brush every few minutes to keep sugar bits from hardening on the sides of the pan. It will come to a boil, but this will take a few minutes, so begin to concurrently work on the rest of the recipe.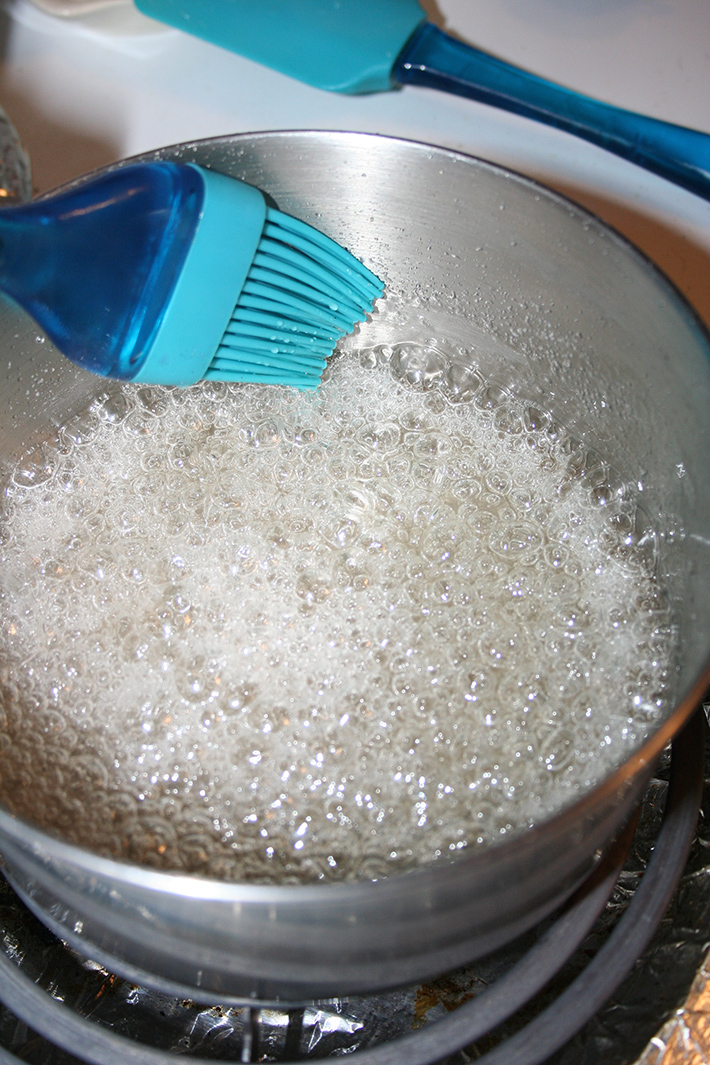 Step 3:
While the sugar mixture heats, combine the egg whites and cream of tartar in the bowl of a stand mixer fitted with the whisk attachment. Beat on medium-high speed until soft peaks form. This should take less than 5 minutes (keep an eye on the hot sugar mixture on the stovetop as you work!). Pause the mixing.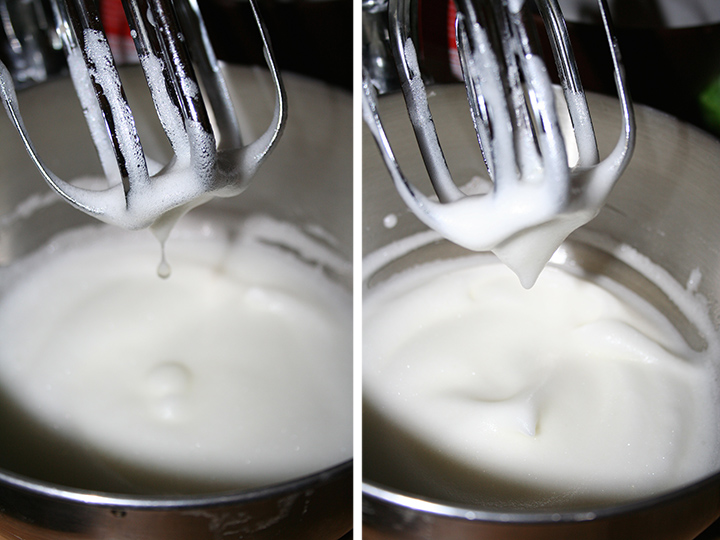 Step 4:
Once the mixture begins to boil, keep a close eye on the temperature. Once it raises to about 238 F, remove from heat. Ultimately, a few degrees over 238 F is OK (for instance, as you can see in the photo, my mixture crept to 240 F after being removed from heat), but since the temperature will continue to raise slightly after the mixture is removed from heat, 238 F is an ideal time to remove the mixture from heat. Once removed from heat, let the bubbling subside briefly (just until the mixture is smooth; this will be a matter of seconds).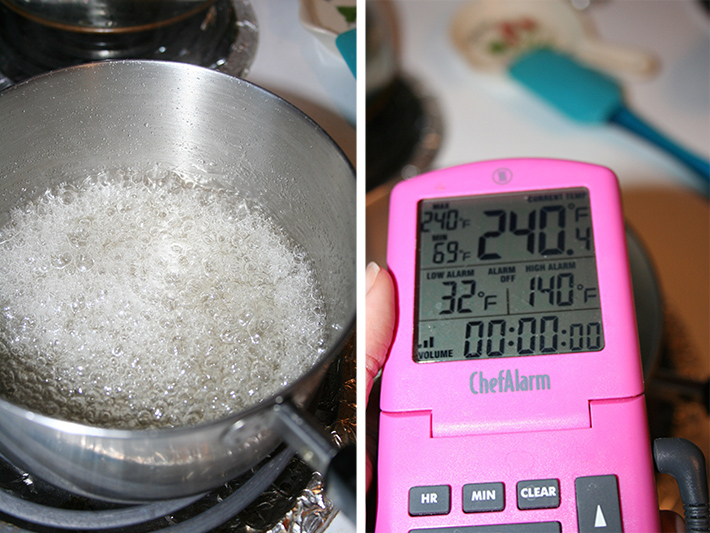 Step 5:
Start the mixer again, on the lowest setting. Pour the sugar in a slow but steady stream. The mixture may steam a little bit. Once it is all added, increase the mixing speed to high and whisk the mixture until it is as firm as you like. You can stop at a soft, pillowy consistency or keep going until the mixture attains firm, stiff peaks. Scrape the sides of the bowl as needed with a rubber spatula.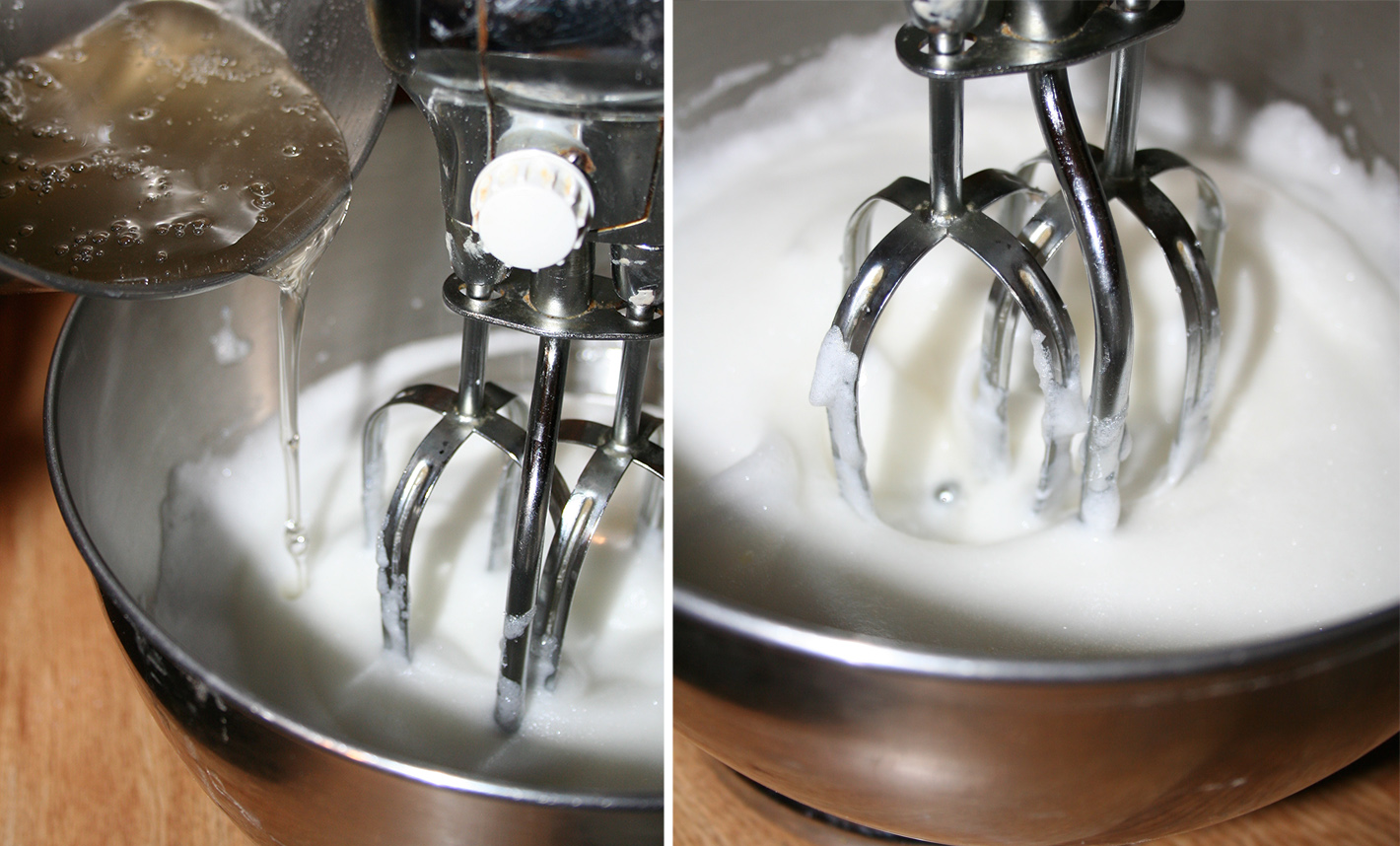 For best results, once your buttercream has attained your desired consistency, begin decorating immediately; otherwise, cover the buttercream and store in the refrigerator until ready to decorate. Don't make this buttercream more than a few hours in advance, as there is a possibility it can begin to separate.
Learn how to make different types of buttercream!
Create your most delicious cakes yet. Whip up the melt-in-your-mouth Swiss, Italian and French buttercreams that sweet dreams are made of with these HD video lessons. Enroll Now »