Imagine transforming your favorite gourmet vanilla ice cream into something thick, creamy and perfect between two layers of cake. You're imagining French buttercream!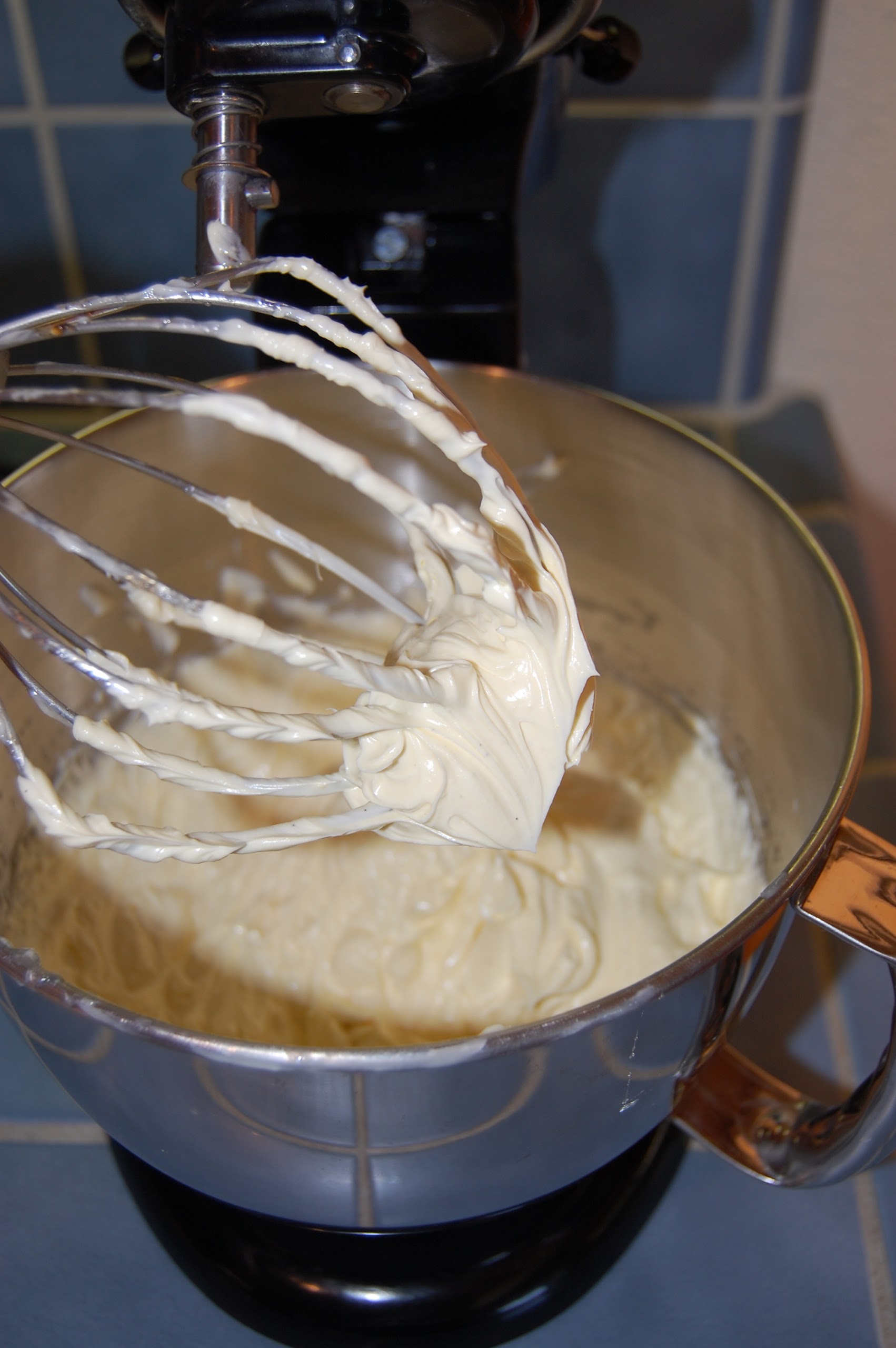 French buttercream is easy to whip up, versatile and totally delicious.
Ingredients:
6 egg yolks at room temperature
1 cup granulated sugar
1/4 cup water
4 sticks (1 lb.) unsalted butter
2 tsp vanilla extract or paste, or other flavoring of your choice to taste
1/4 tsp table salt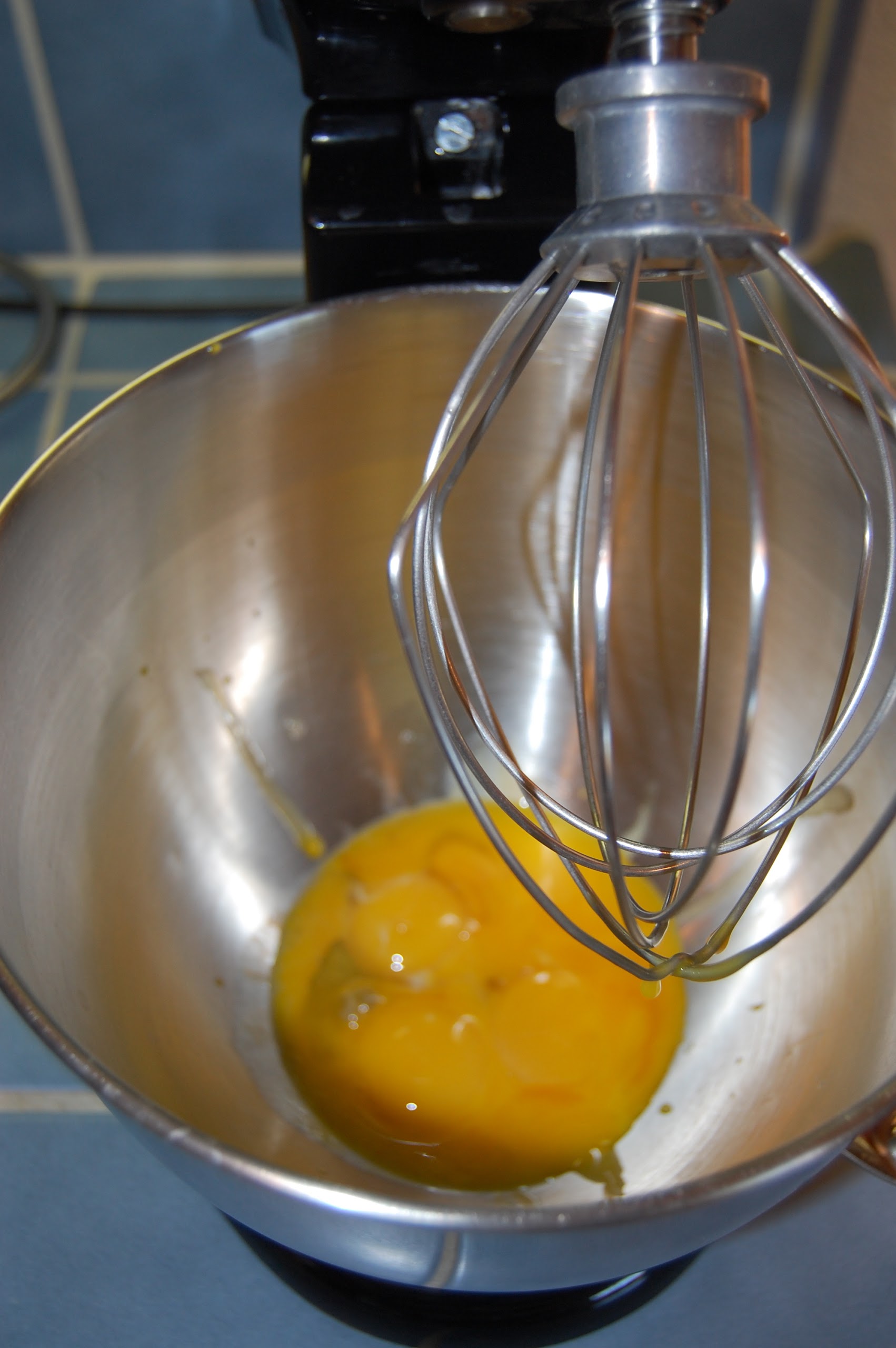 Step 1:
Put your six room temperature egg yolks into the bowl of your stand mixer. Beat on medium-low speed until the yolks have thickened slightly and are paler in color. This takes about 5 minutes.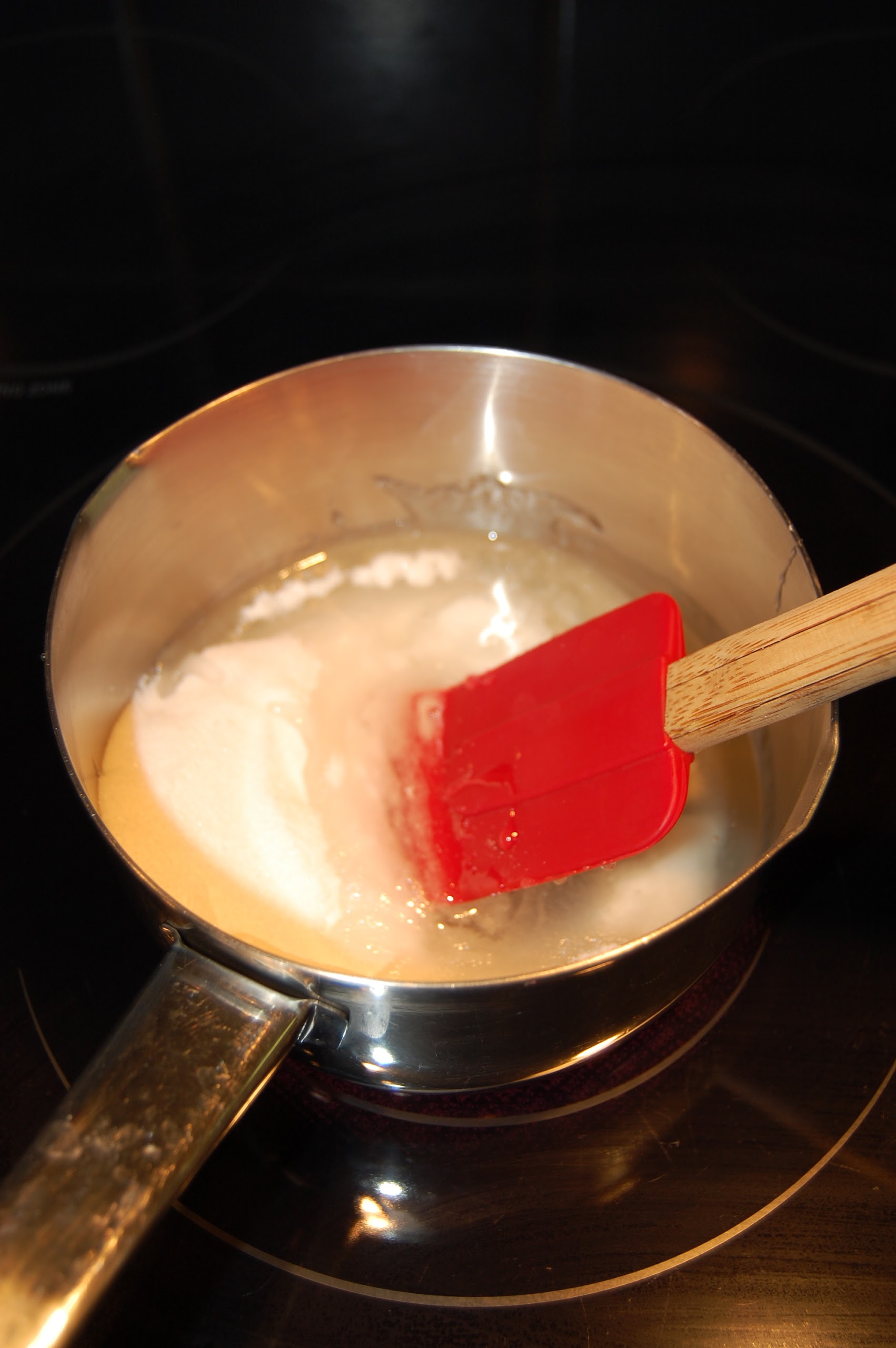 Step 2:
Meanwhile, put the sugar and water into a saucepan and cook on a high heat until a candy thermometer registers 240°F. If you don't have a candy thermometer, you are looking for the "soft ball stage." At this stage, a little sugar syrup dropped into cold water will form a soft ball. When the ball is taken from the water, it will flatten in your hand after a few seconds.
Step 3:
While the egg yolks are slowly whipping and the sugar is reaching 240°F, cut your butter into chunks and leave to soften at room temperature.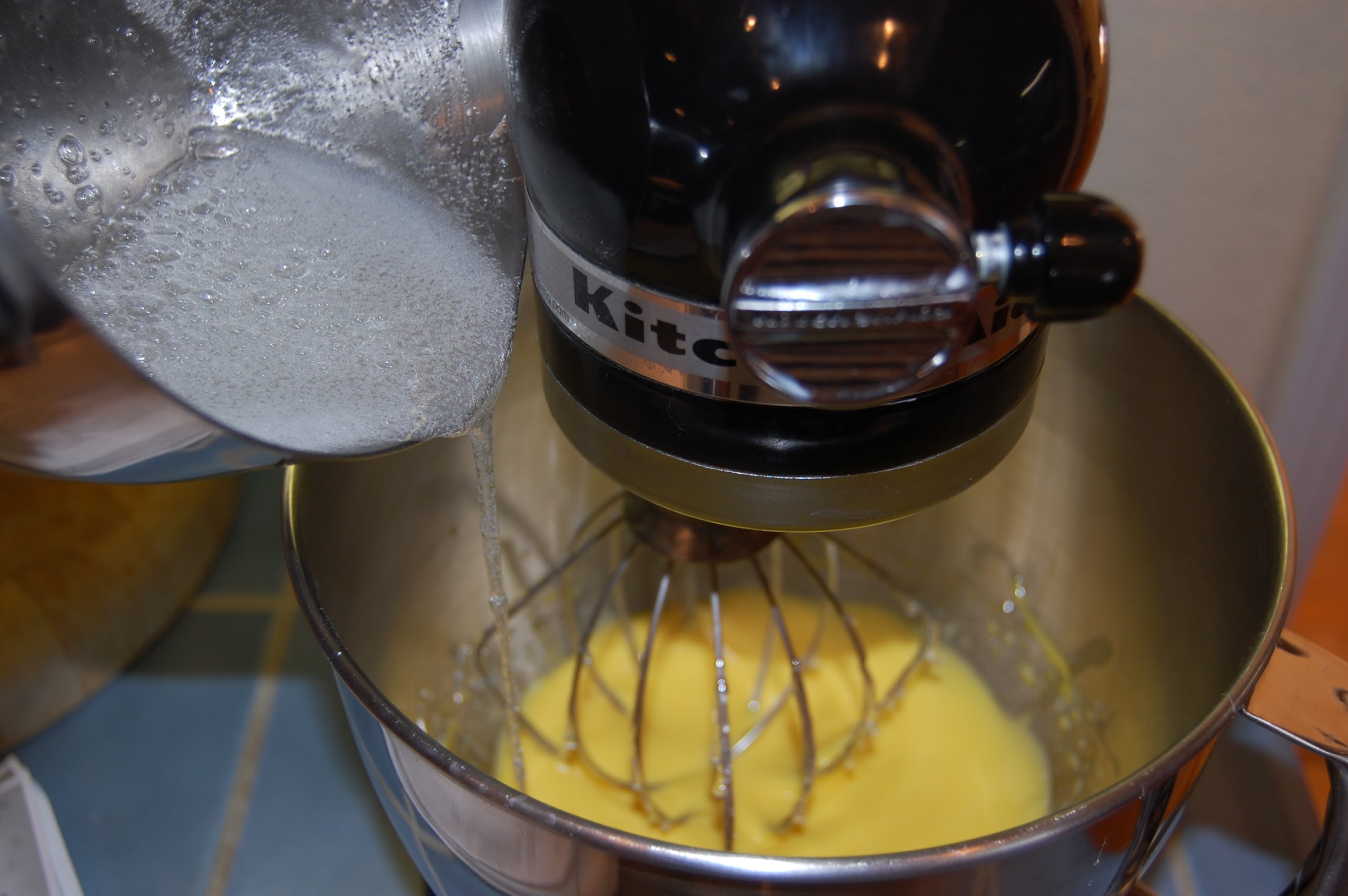 Step 4:
Once the water and sugar has reached 240°F, turn the mixer to low speed and slowly pour the syrup on the egg yolks.
Step 5:
Once all the syrup has been poured on the egg yolks, turn the mixer to medium-high and whip until the bowl no longer feels warm to the touch. This can take 10 to 15 minutes. Do not continue to the next step if your bowl still feels at all warm.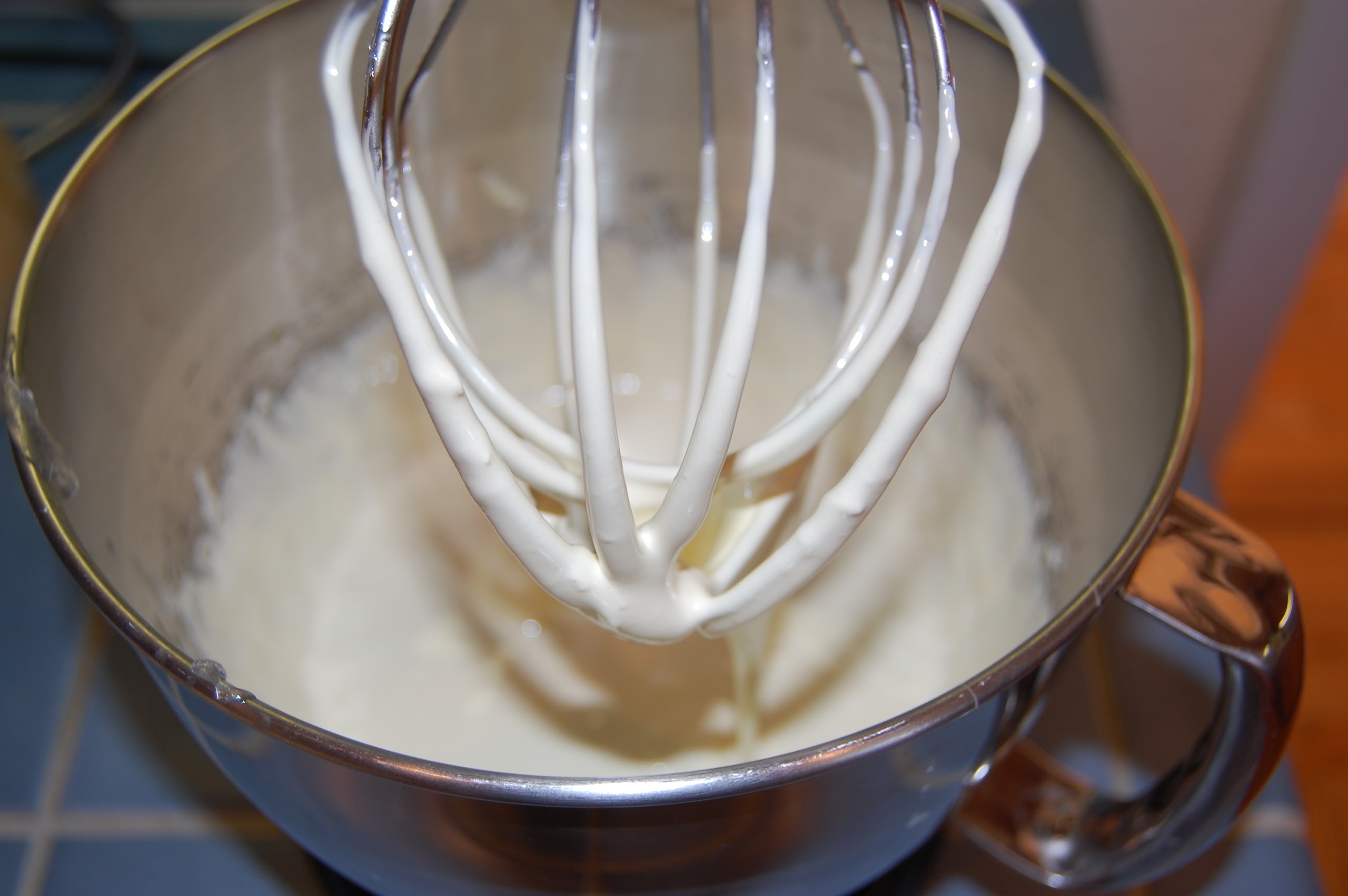 Step 6:
When your mixing bowl is neutral to the touch, the egg yolk and sugar mixture should be thick, creamy and pale yellow in color.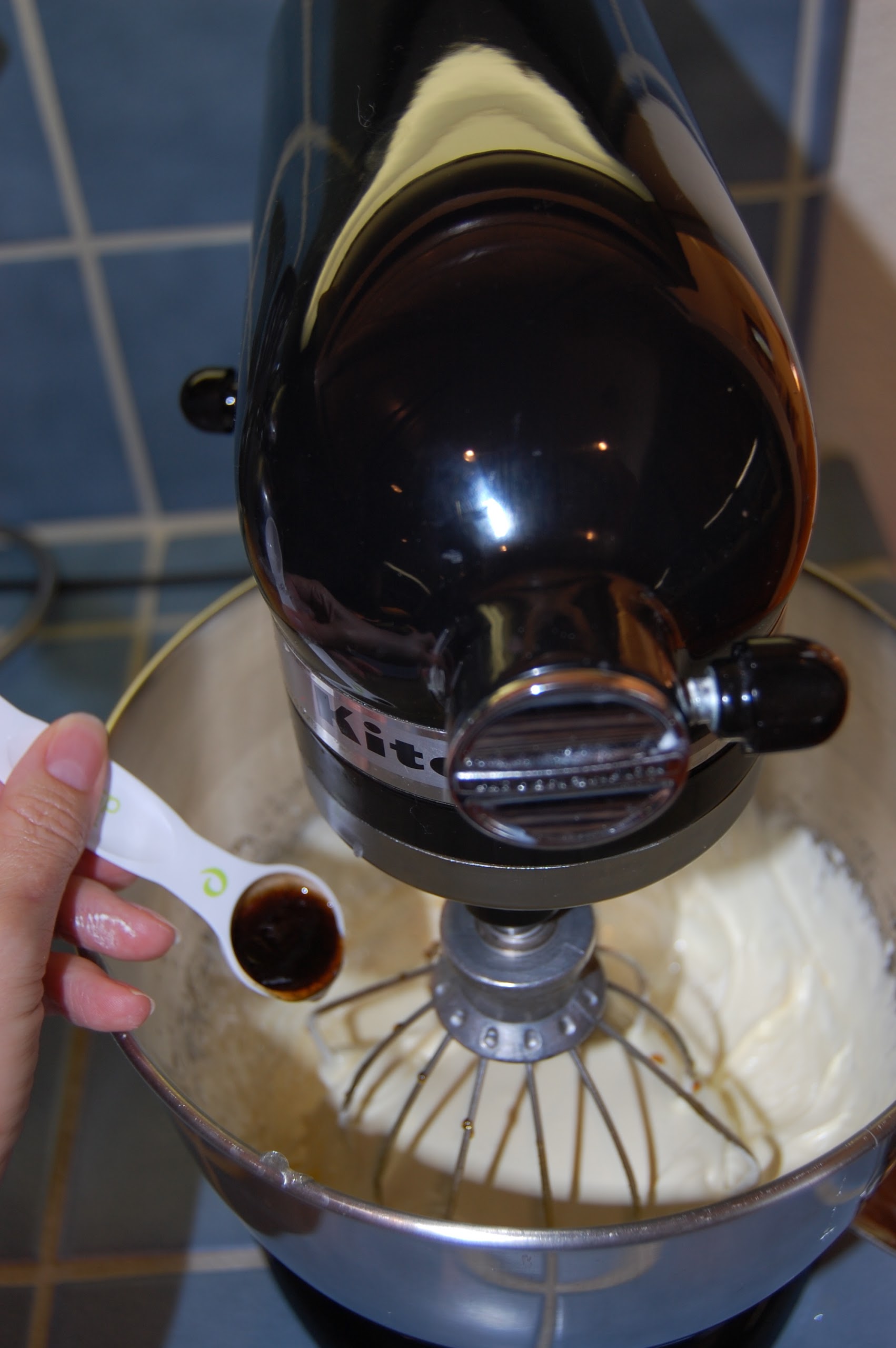 Step 7:
Add vanilla extract or paste, or other flavoring of your choice, plus the salt. Whip briefly to incorporate.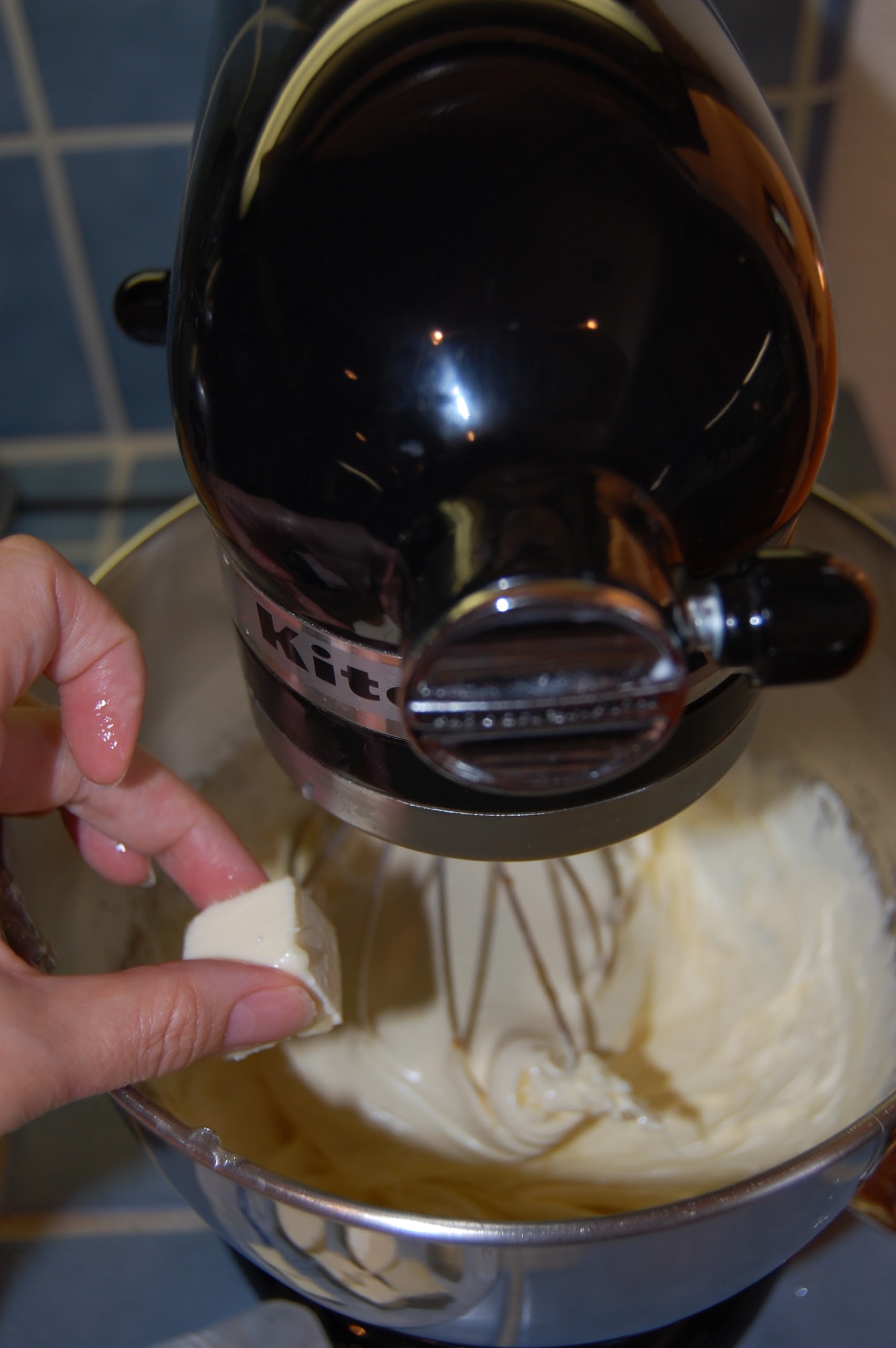 Step 8:
At this point, your butter should be slightly softened. It should yield to a press of the finger, but not be completely soft. Turn your mixer to medium-low and start slowly adding the butter, one chunk at a time. This can take up to 5 minutes.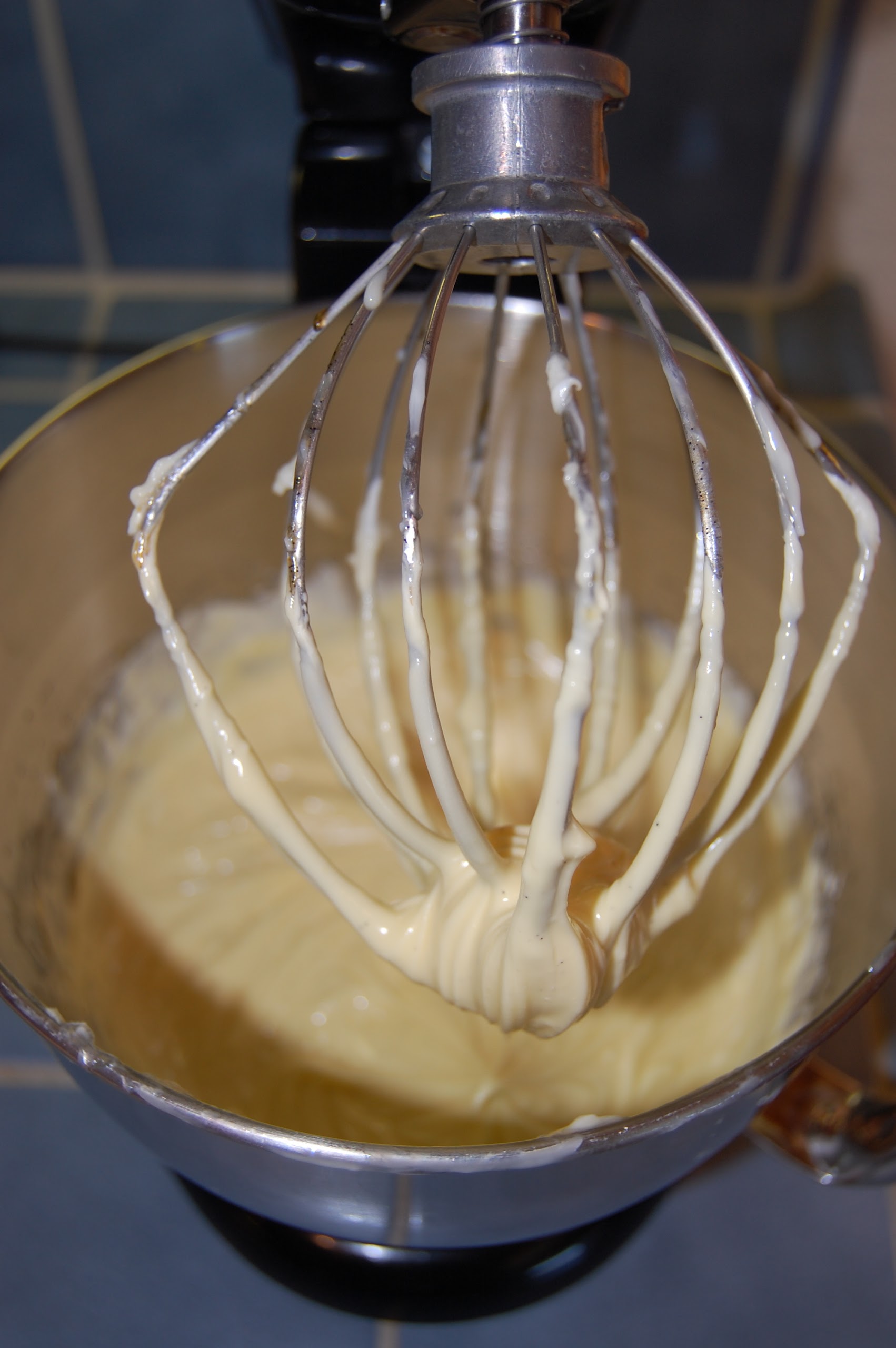 Step 9:
Continue to whisk at medium-low speed until the butter is incorporated and no lumps remain.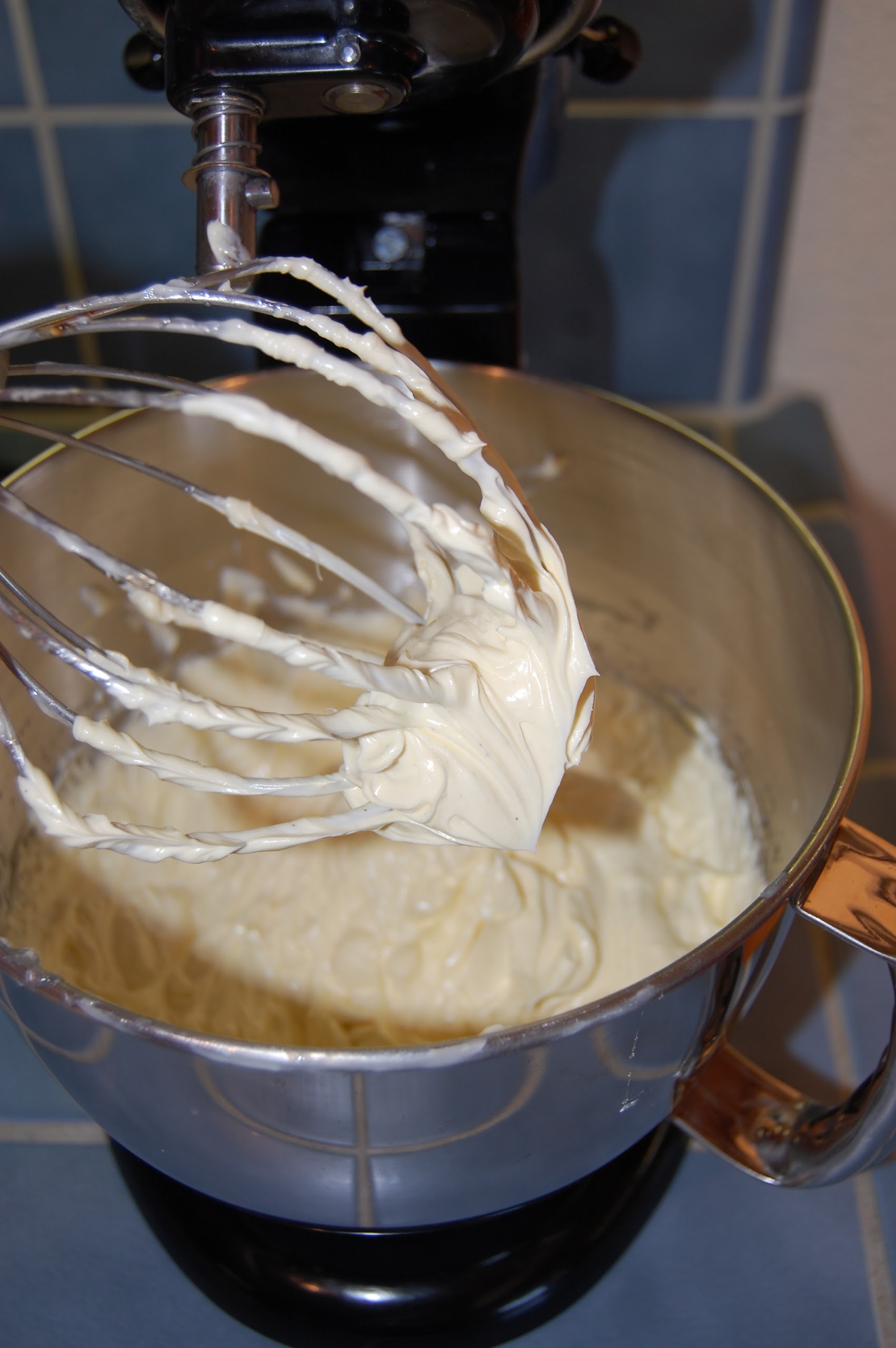 Step 10:
Scrape down the sides of the bowl, turn the mixer to high and whip the buttercream for a final 2 minutes.
This buttercream can be refrigerated for five days, frozen for two months and kept at room temperature (72°F) for one day. It is now possible to buy pasteurized in-shell eggs at some supermarkets, and the use of these would give the buttercream a longer shelf life at room temperature.
This buttercream is very creamy and soft, making it less suitable for piping or using as a icing under fondant. As a filling, it is perfect when paired with a chocolate ganache icing, as the firm ganache stops the filling from squashing out when the cake is stacked. It should always be served at room temperature.
Have you tried Italian and Swiss meringue buttercreams? I'd love to hear what you think of their French counterpart!