Stars are a part of quilting history, popping up in numerous traditional quilt block patterns. But the star motif is being used in new and exciting ways all the time! From scrappy and wonky stars to precise and paper-pieced stars, star quilt blocks offer a versatile and exciting way to add whimsy to your quilting projects.
Here are 6 of our favorite star quilt patterns for you to stitch up!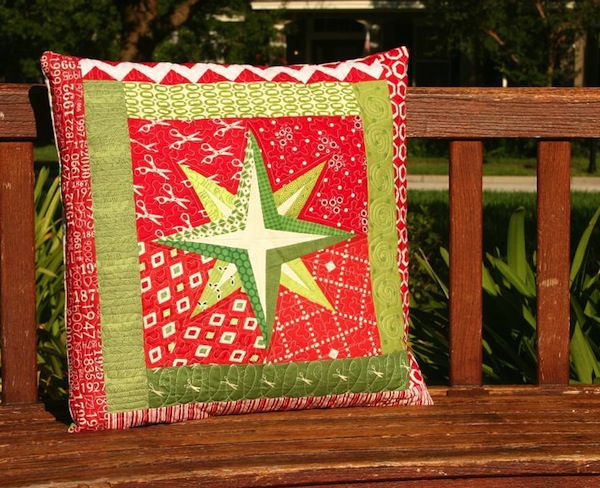 Photo via Elizabeth Dackson

1. Marinar's Star Pillow
Elizabeth's Mariner's Star Pillow Pattern is a free download that you can use to make a stand-alone quilt block, a pillow cover or an entire quilt. The paper-pieced block makes a great 20″ holiday pillow or anytime design, depending on your color scheme. Use a planned or scrappy fabric approach for this pillow, which incorporates log cabin piecing around the border.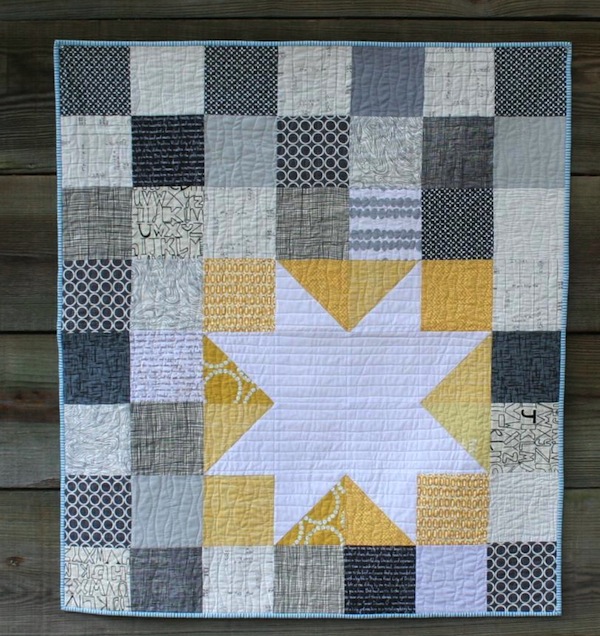 Photo via swimbikequilt
2. Star Bright Quilt
Katie's free Star Bright Quilt Pattern comes in a few sizes: crib, throw and another version that uses pre-cut 5″ or 10″ squares for added convenience! She designed this simple, beginner-friendly quilt pattern as a resource for participants in the 100 Quilts for Kids Charity Quilt drive.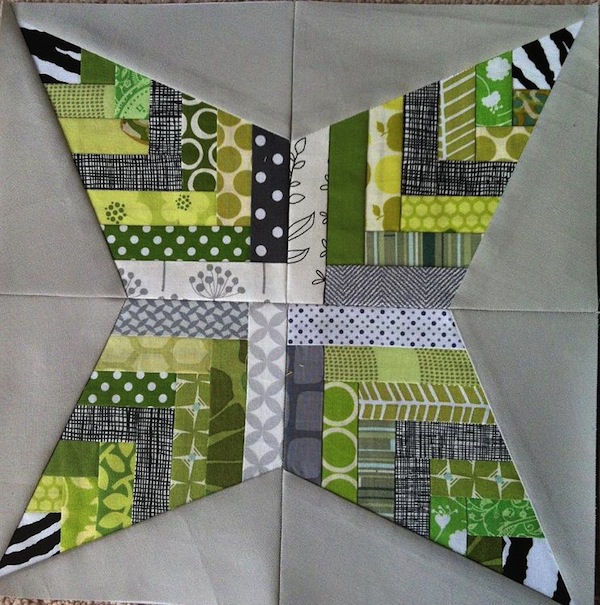 Photo via Nydia Kehnle
3. Basketweave Star Block
The Basketweave Star Block pattern is a four-section paper-pieced design that uses a "braided" fabric technique to achieve stunning results. Try this block in monochromatic scrappy prints, coordinating solids or perhaps a rainbow of fabric prints. Add a border to the resulting block to make a fabulous throw pillow.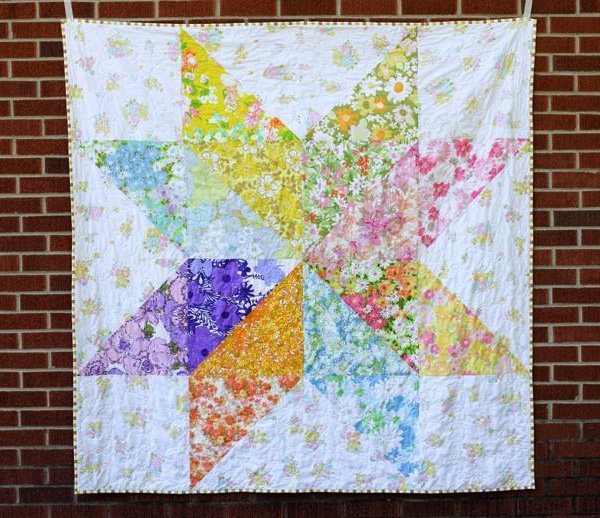 Photo via Jeni Baker
4. Giant Vintage Star Quilt
This Giant Vintage Star Quilt tutorial, which uses 8 to 16 fat quarters and 2 yards of background fabric. You can also follow Jeni's lead and use vintage sheets to make a fabulous floral quilt.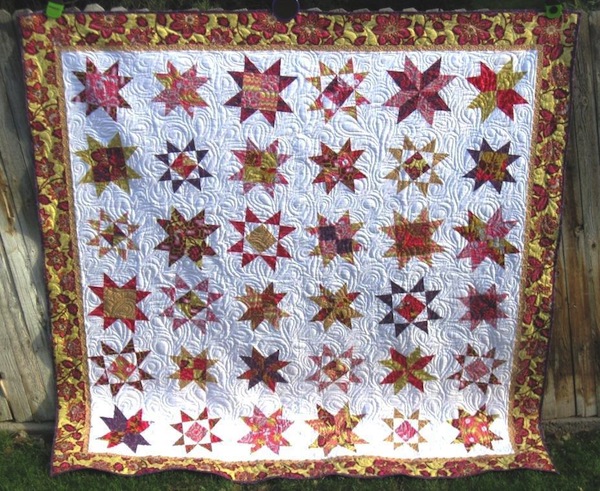 Photo via Melissa Corry
5. STARS Quilt
The STARS quilt pattern makes a queen-size quilt, and incorporates 6 blocks each of 6 different star pattern blocks. You can also individualize your quilt by creating the stars in slightly different sizes (instructions included), though the blocks will measure the same size when you add borders and trim the blocks at a wonky angle.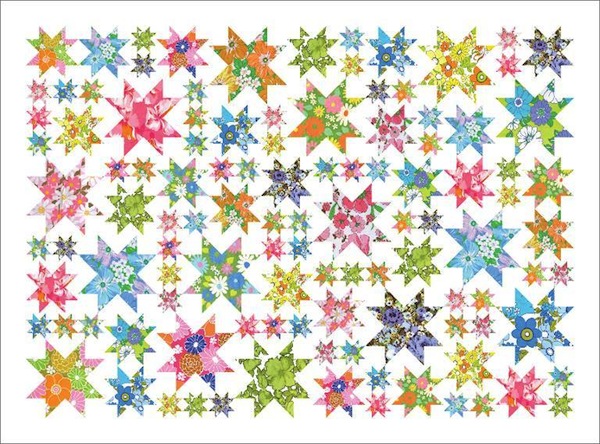 Photo via Sheila
6. Oh My Stars! Quilt
Created as part of Sheila's Oh My Stars! Quilt Along, this free printable planning tool will help you arrange your star blocks for a throw, twin, full or queen-size quilt. Pick up 16 fat quarters or raid your overflowing stash of fabric scraps to make this quilt, pieced from star units in different sizes.
Which of these star quilt patterns is your favorite?