Have you ever wanted to try foundation paper piecing? It's a fun way to get precise points and perfect seams that only look difficult. Give it a try with these whimsical, FREE paper pieced block quilting patterns from Bluprint's talented indie designers!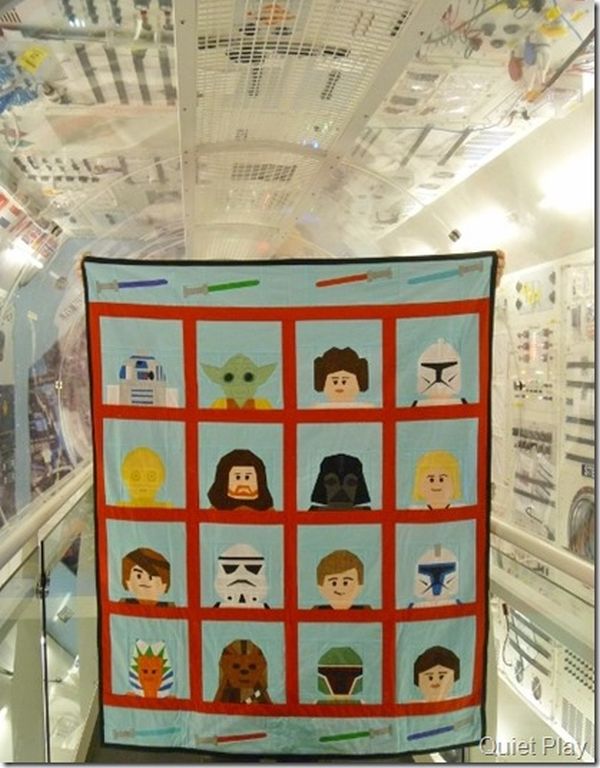 Photo via Bluprint member Quiet Play
Star Wars Lego blocks
Make an epic Star Wars quilt just like designer Kristy from Quiet Play did! She has offered all 16 Star Wars Lego characters shown above as free paper pieced block patterns. Don't forget to add the lightsabers! Each Star Wars character block measures 10″ finished.
Note: The blocks are made available freely with permission from the awesome LEGO group. However they are strictly for personal use only.
Get the FREE Lego Star Wars Paper Pieced Block patterns.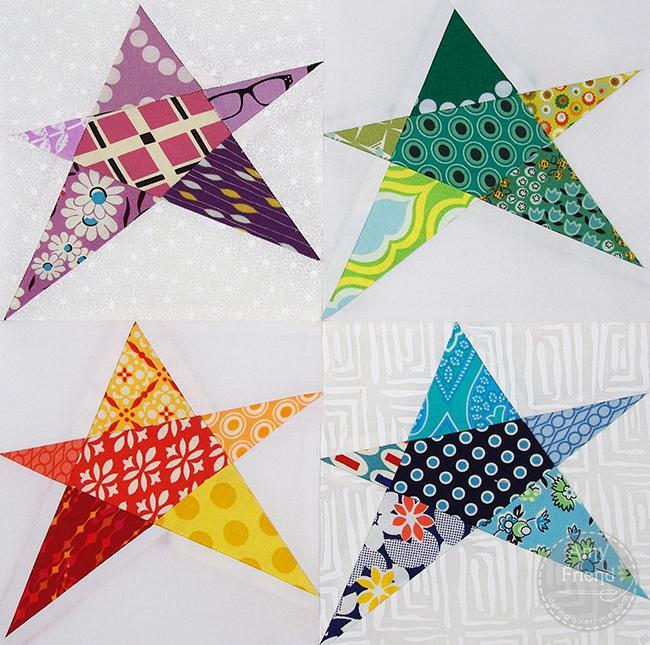 Photo via Bluprint Member During Quiet Time
Confetti Star blocks
This is a fun Wonky Star block made from an assortment of colorful scraps! A group of four of these stars makes a 12″ finished quilt block. How about sewing a bunch of these in different colors and swapping them with your friends?
Get the FREE Confetti Star Block pattern.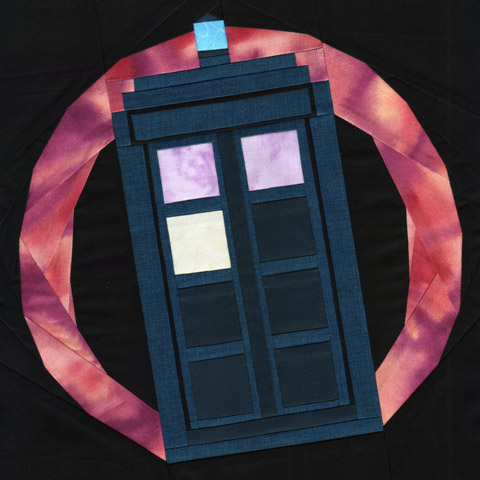 Photo via Bluprint member soma1773
Tardis in Flight block
Calling all Doctor Who fans! Make this fantastic paper pieced block featuring the Doctor's fanciful time machine! It is in color and clearly numbered. A diagram is also provided in the pattern. The finished block measures 12″ x 12″. Basic instructions for paper piecing are not included in the pattern, but you can visit Whims andFancies for a free paper piecing tutorial.
Get the FREE Tardis in Flight Doctor Who Quilt pattern.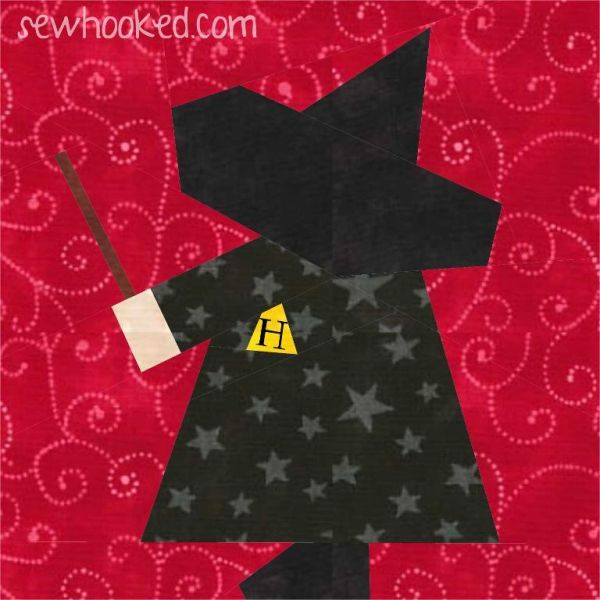 Photo via Bluprint member Jennifer O.
Free Hogwarts Sue block
Here's Sunbonnet Sue like you've never seen her before. She's off to Hogwarts to join Harry and her friends! Hogwarts Sue is 5″ finished and would love to be joined by other magical friends! Designed by Jennifer O. of Sewhooked, this block was inspired by her Sunbonnet Sue's Magical Friends series and it combines two of her favorite things: Sunbonnet Sue & Harry Potter!
Get the free Hogwarts Sue pattern.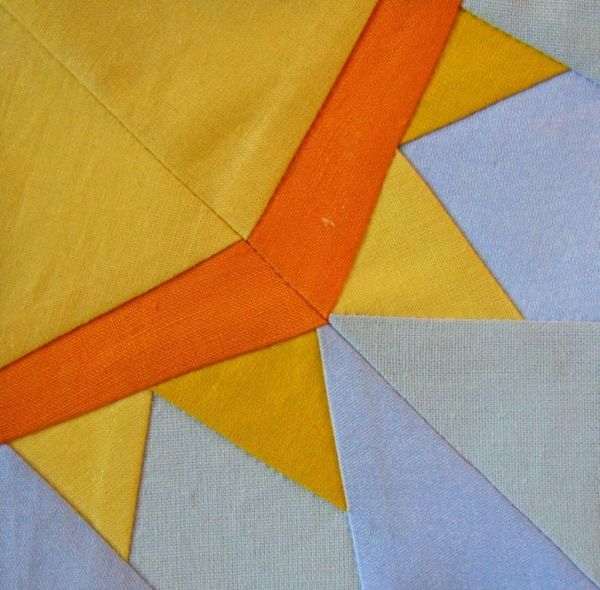 Photo via Bluprint member 3Patch
Paper Pieced Sun block
This sun is part of a beach theme quilt created by Bluprint member 3patch. The sun block is great for novice paper piecers. With a finished size of 4″ you can create the partial sun block shown above. Or make 4 blocks sewn together for an 8″ finished complete sun!
Get the FREE Sun Paper Piecing Quilt Block pattern.
[box type="shadow"]Access endless paper piecing fun while completing four impressive foundation-based quilt projects in Mastering Foundation Paper Piecing with Carol Doak. Sign up today and get her e-book 50 Little Paper-Pieced Blocks included for FREE![/box]
What do you like most about paper piecing?