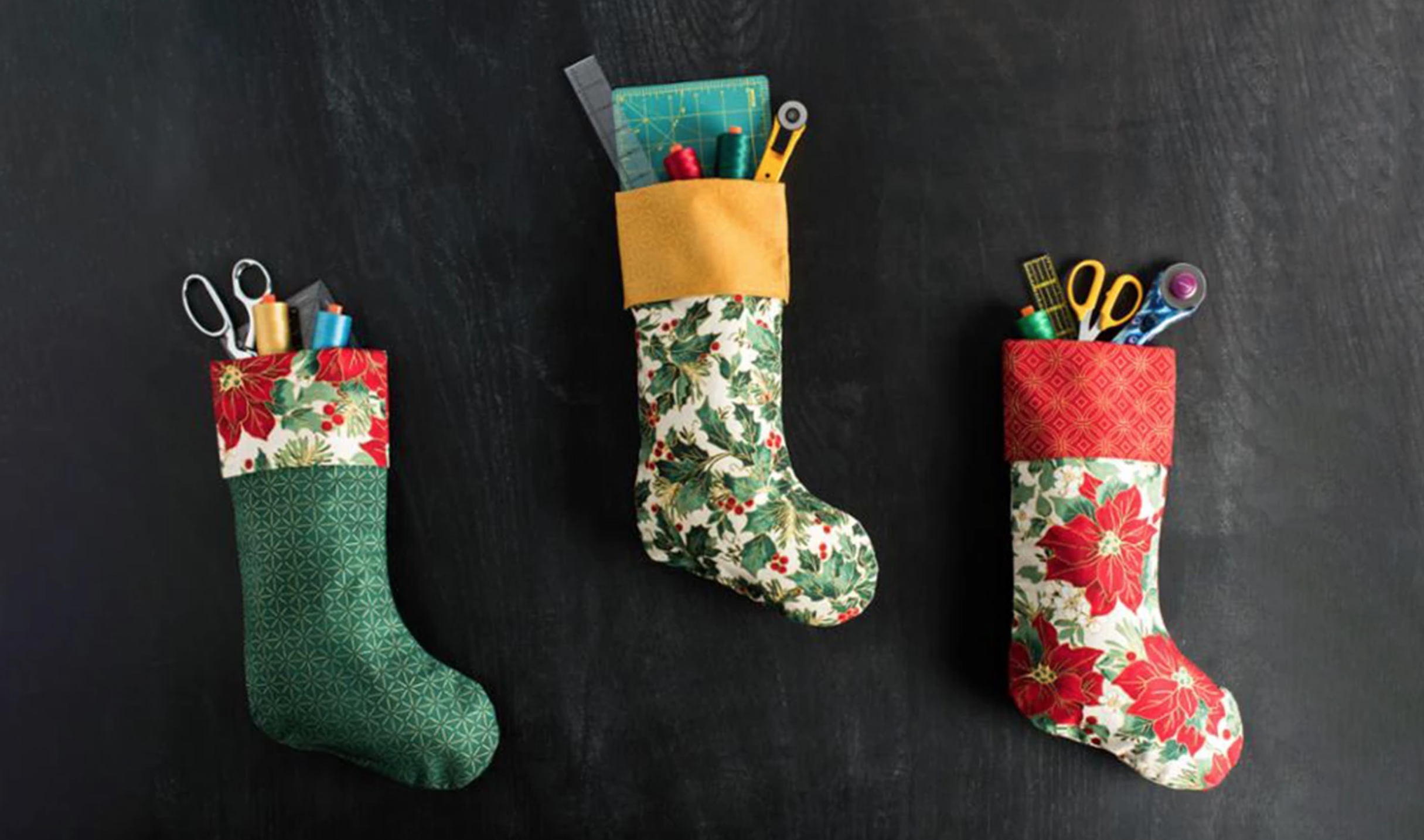 There's nothing better than listening to Christmas music, sipping on eggnog and breaking out your holiday fabric for the season. Whether you're in the mood to stitch a new tree skirt, some fresh stockings or more holiday decor, we've got a pattern for your perfect project.
1. Pom-Pom Tree Skirt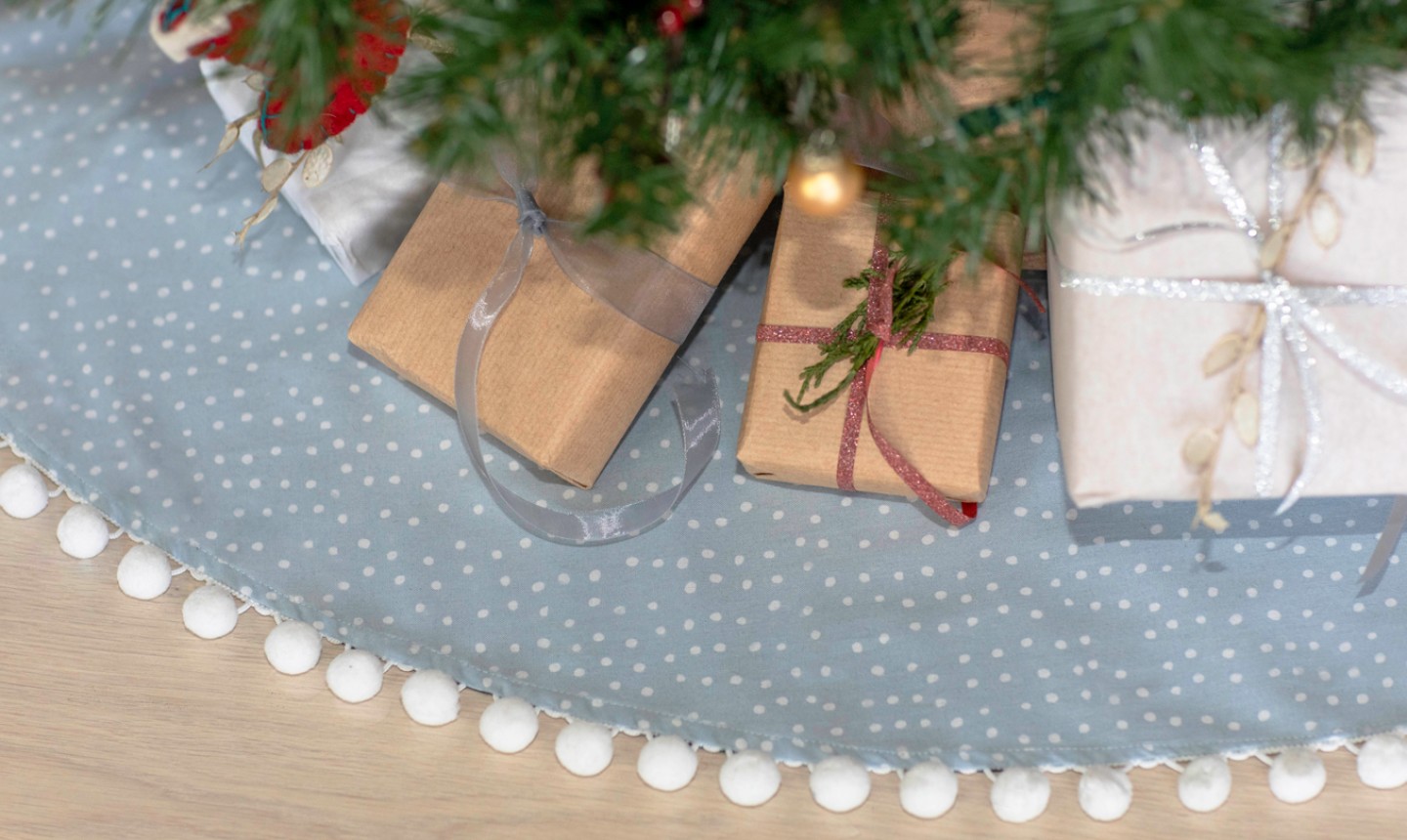 Dress up your tree in a skirt packed with pom-pom power! Whether you use store-bought pom-poms or make your own, this is a simple (and fun!) project.
MAKE IT
2. Owl Ornaments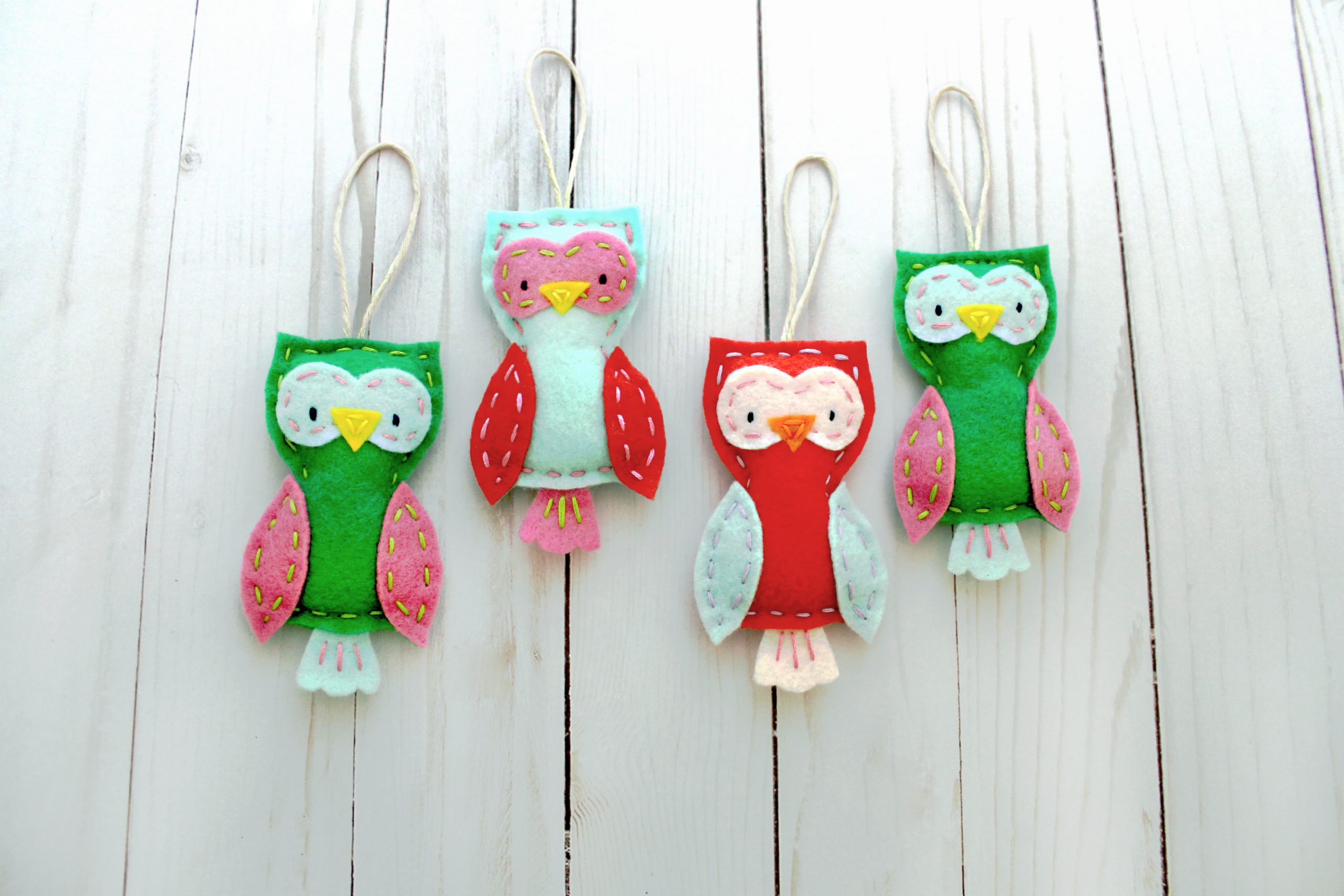 Break out your embroidery floss and needle, because these sweet feathered friends come together with some simple hand stitching. Bonus points if you mix things up a bit and use some of your excess felt to make rainbow ornaments, too.
MAKE IT
3. Simple Holiday Stocking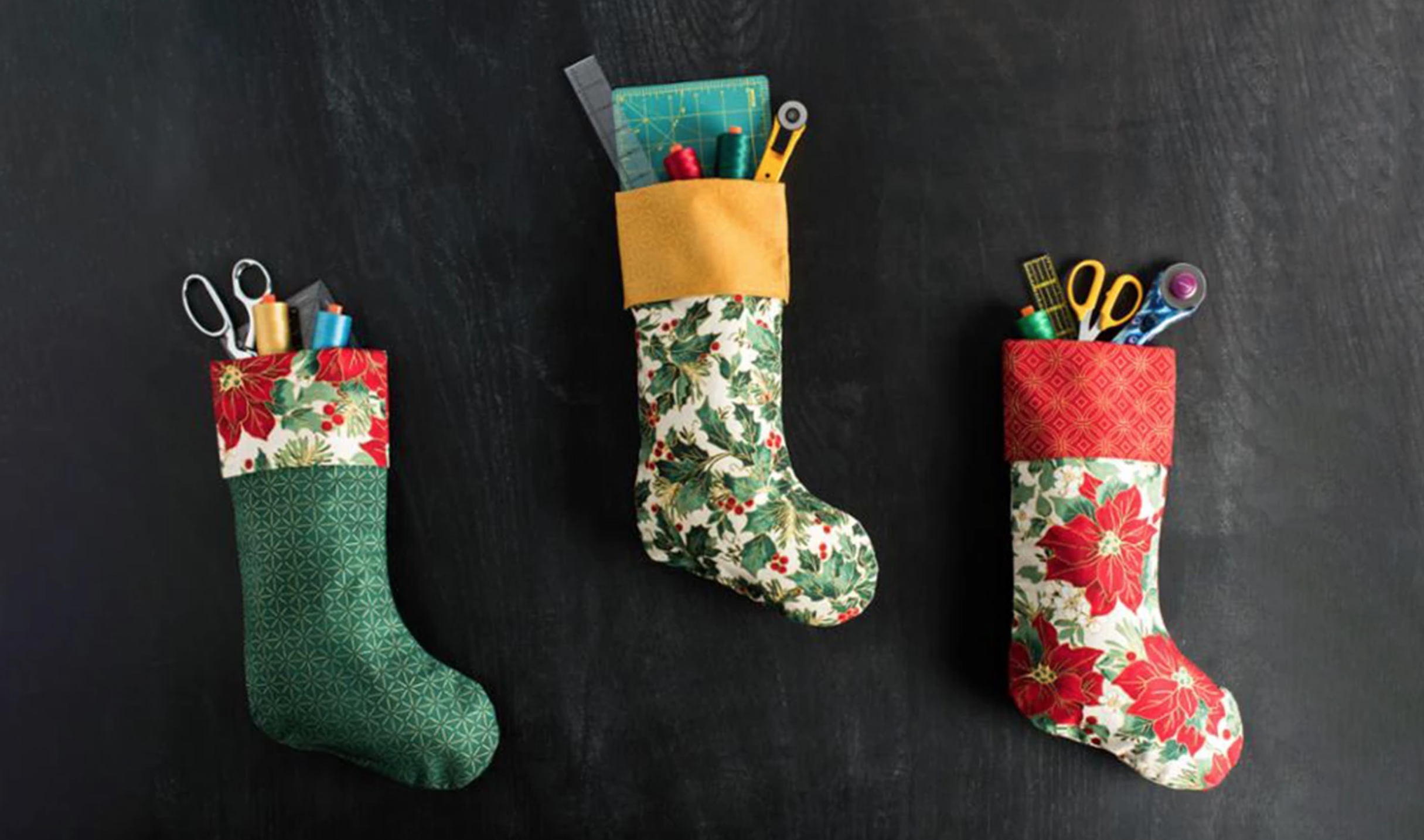 You won't find any frills with this straightforward pattern, just your favorite holiday fabric. You can customize a bunch for the whole family — maybe with embroidered monograms — and let your fabrics shine.
GET THE PATTERN
4. Folded Christmas Tree Napkins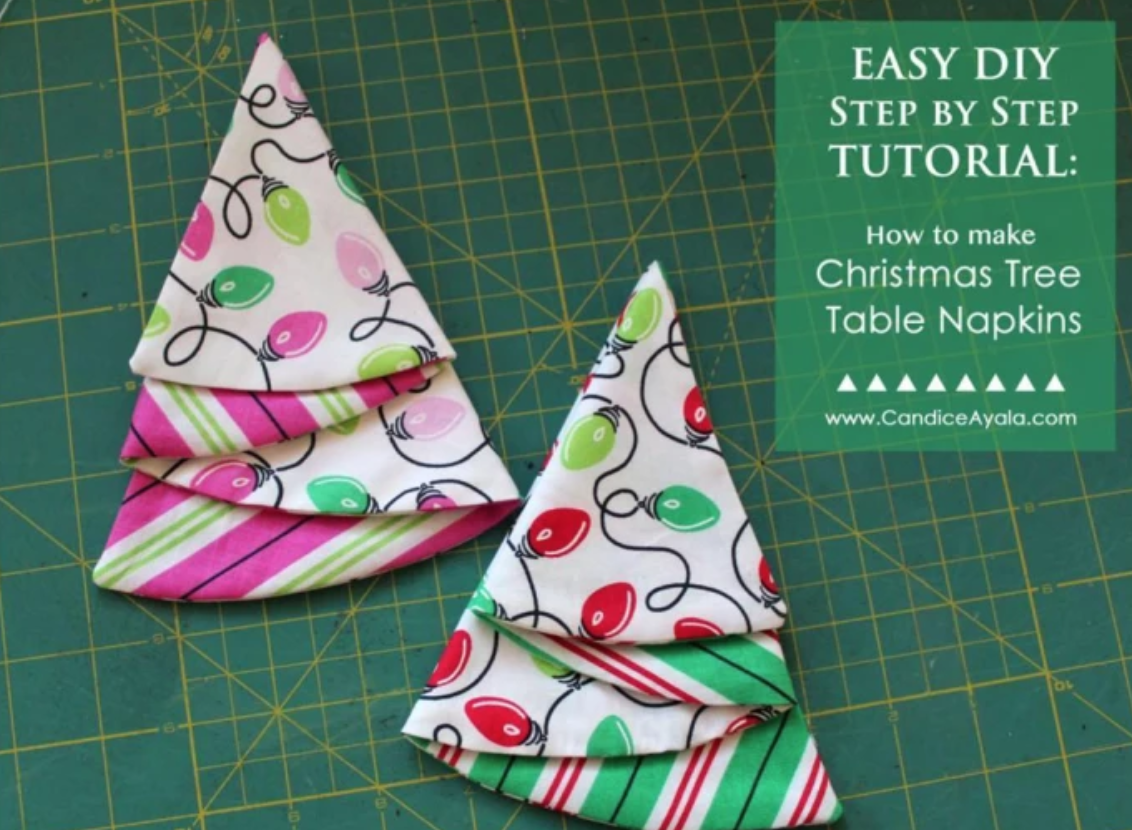 Spruce up your holiday table with, well, a spruce. These napkins are quick to sew and make the perfect hostess gift. And you can add rickrack or other trim for an even more festive look!
GET THE PATTERN
5. Fab Felt Christmas Tree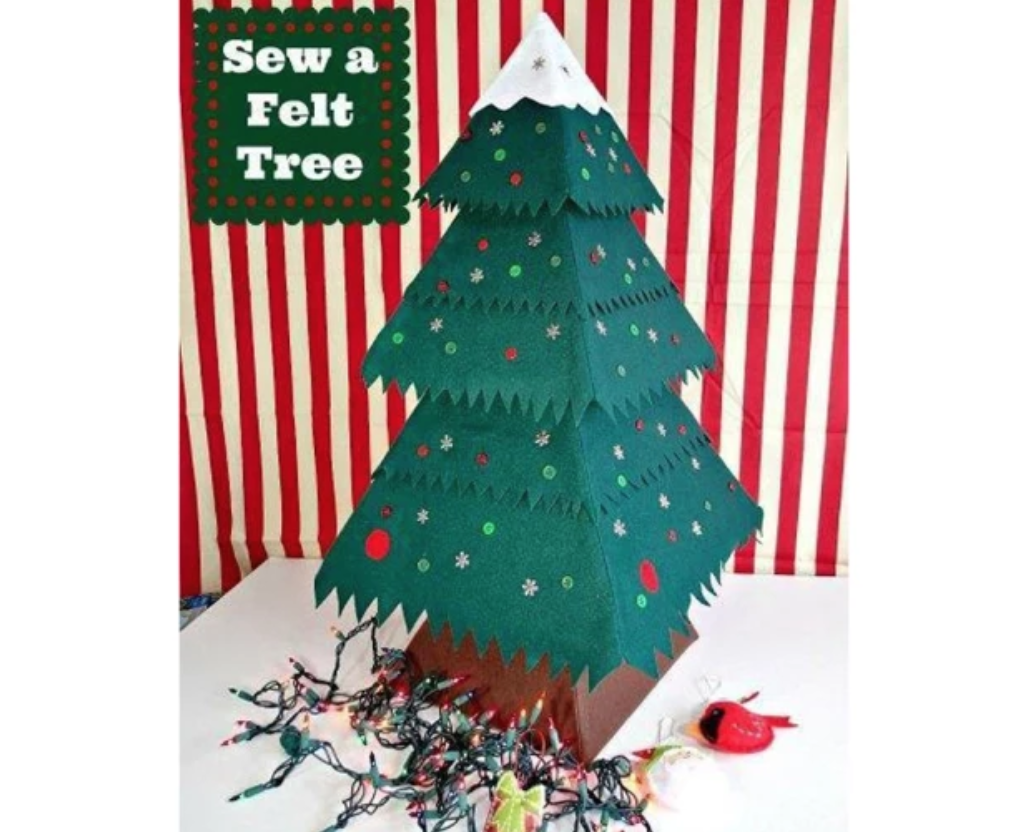 DIY a tree that's just the right size for an entryway, table centerpiece or office desk. Use cardboard for the base and some simple sewing for the felt, and voilà — festivity!
GET THE PATTERN
6. Elf Stocking Zipper Pouch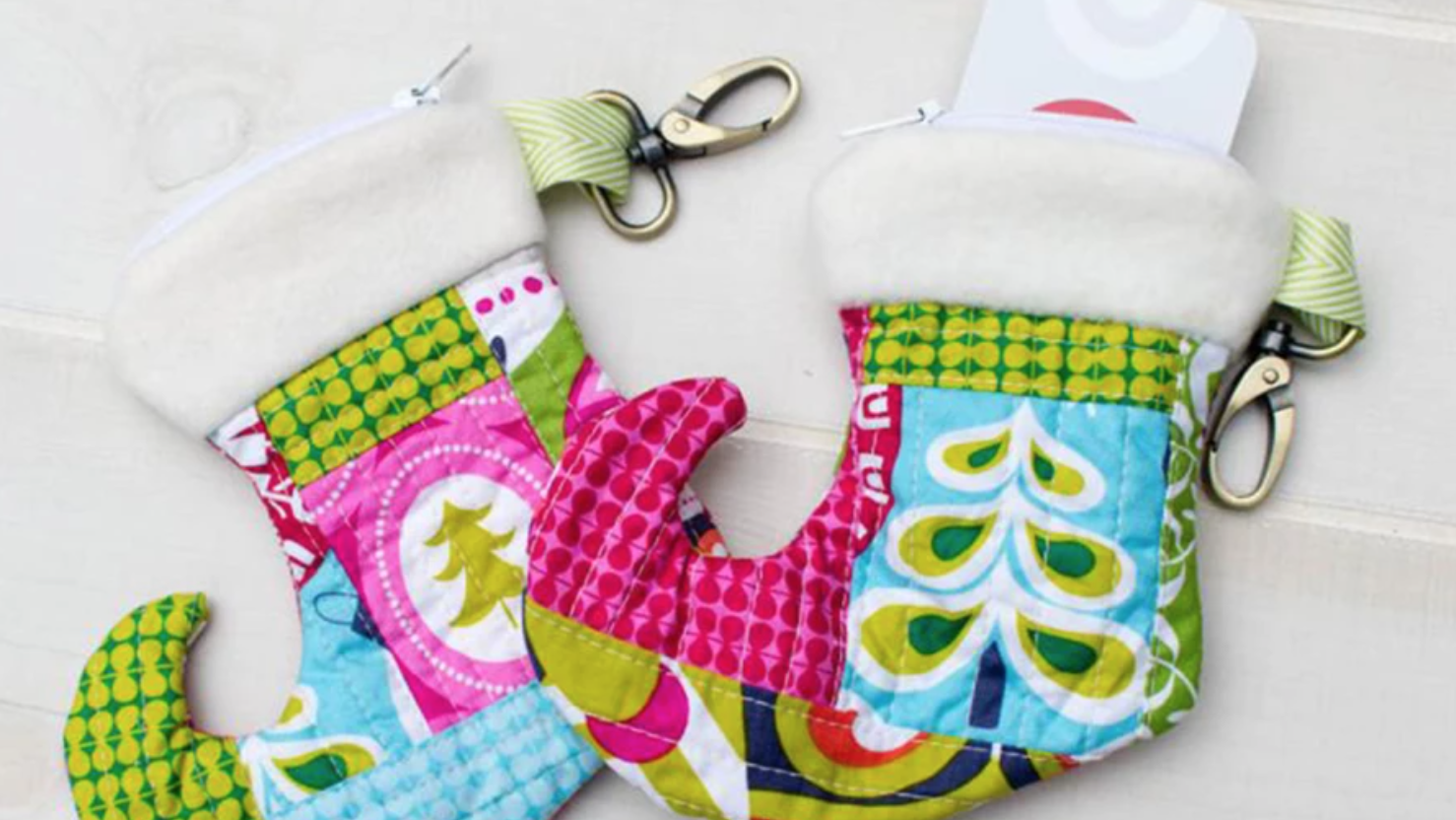 With the curled toes and zipper top, these stockings stand out in a crowd. Not to mention it's a scrap-friendly holiday project and the perfect size for candy or gift cards.
GET THE PATTERN
7. Christmas Tree Tissue Box Cover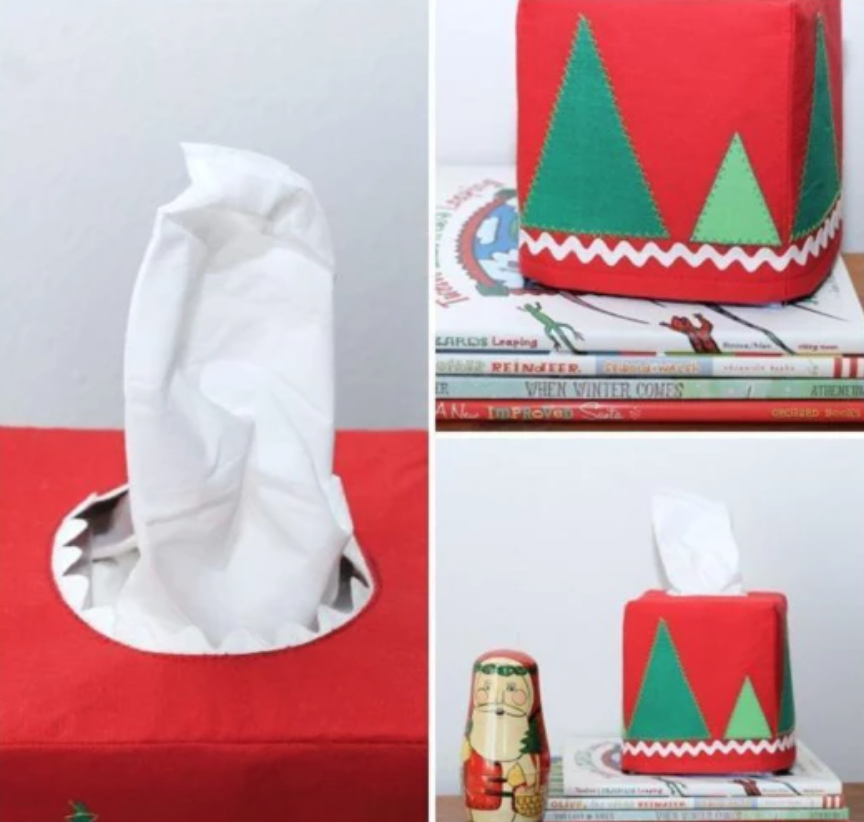 Brighten up the bathroom with a simple tissue box cover. With its easy-to-follow templates, this fast project makes a great gift for teachers, too.
GET THE PATTERN
8. Mini Stockings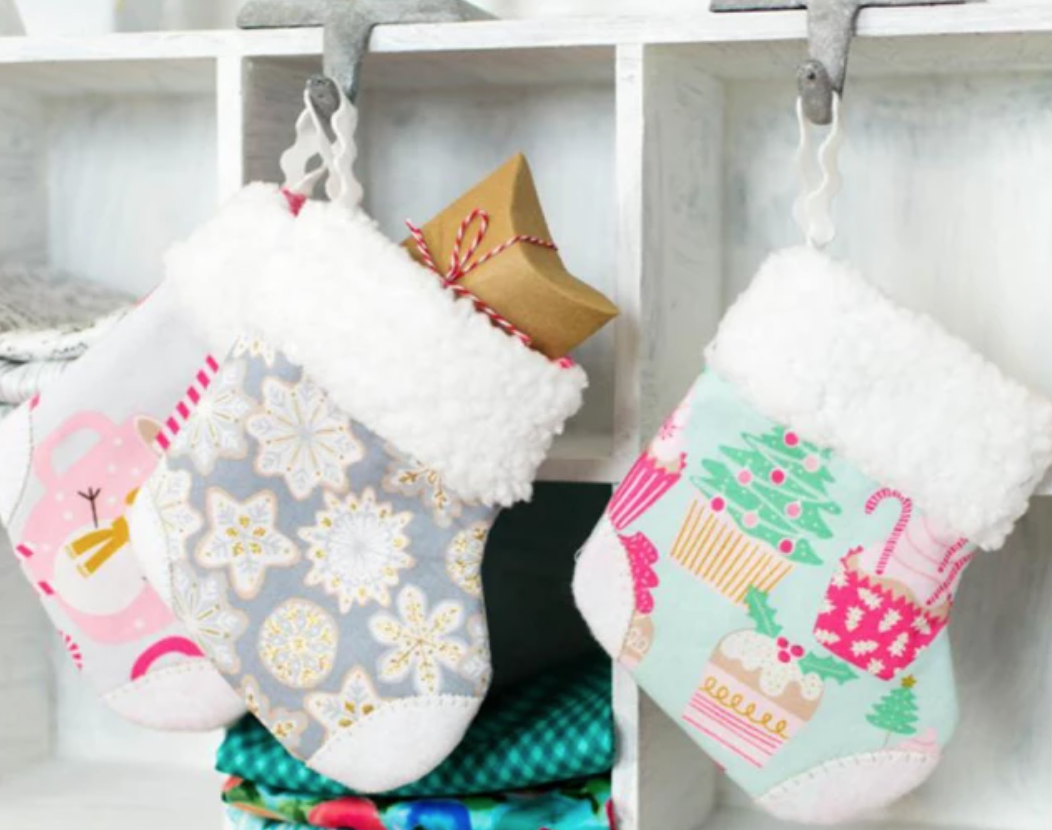 Make those stockings itty bitty! This quick-stitch design uses scraps to make the cutest booties for gifting small presents and sweets.
GET THE PATTERN
9. Light-Up Christmas Apron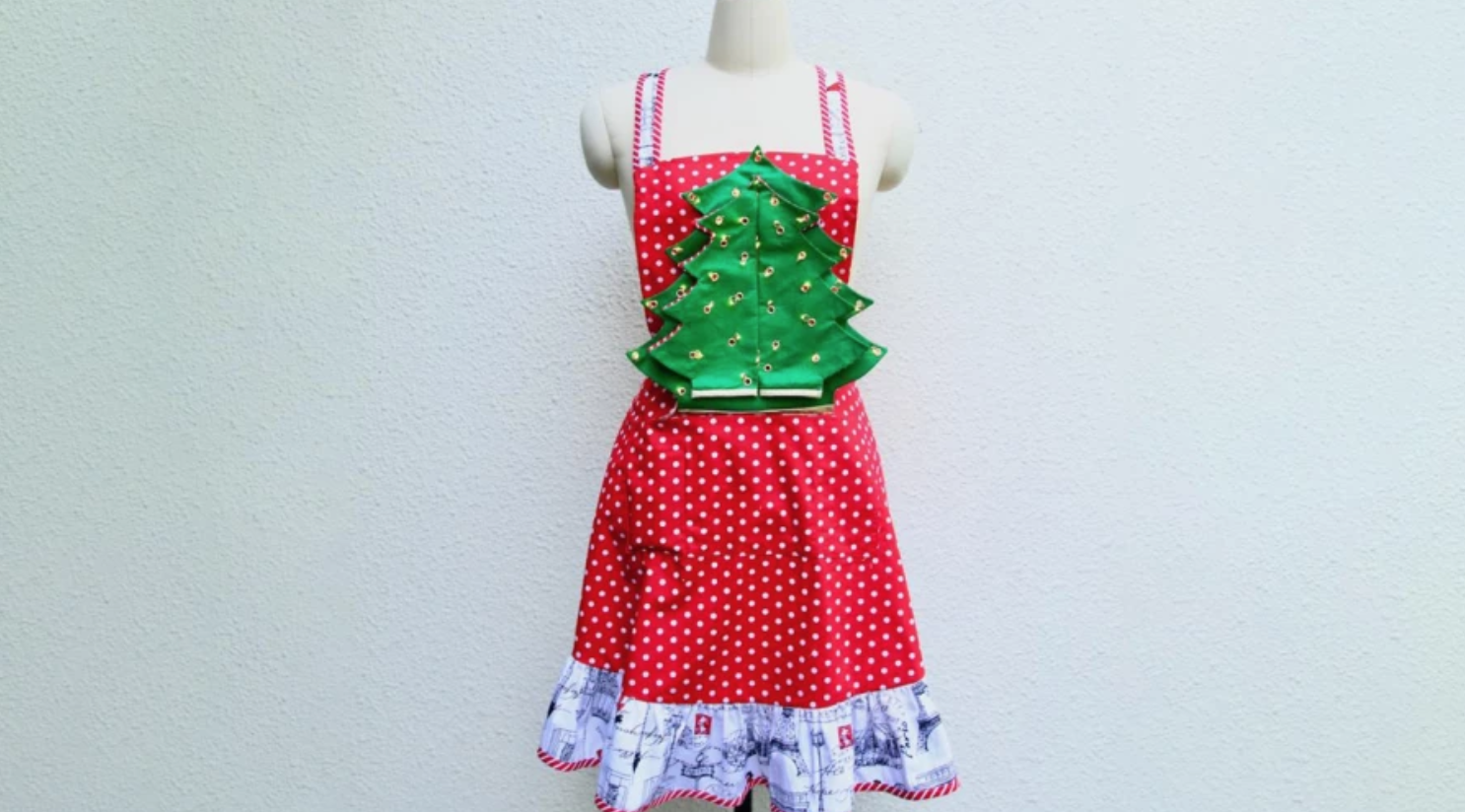 If you're the Christmas cook, you need this apron. It's 3D, it lights up (!) and it'll bring even more cheer when you're baking Christmas cookies. What's not to love?
GET THE PATTERN
10. Not So Spring Deer Pillow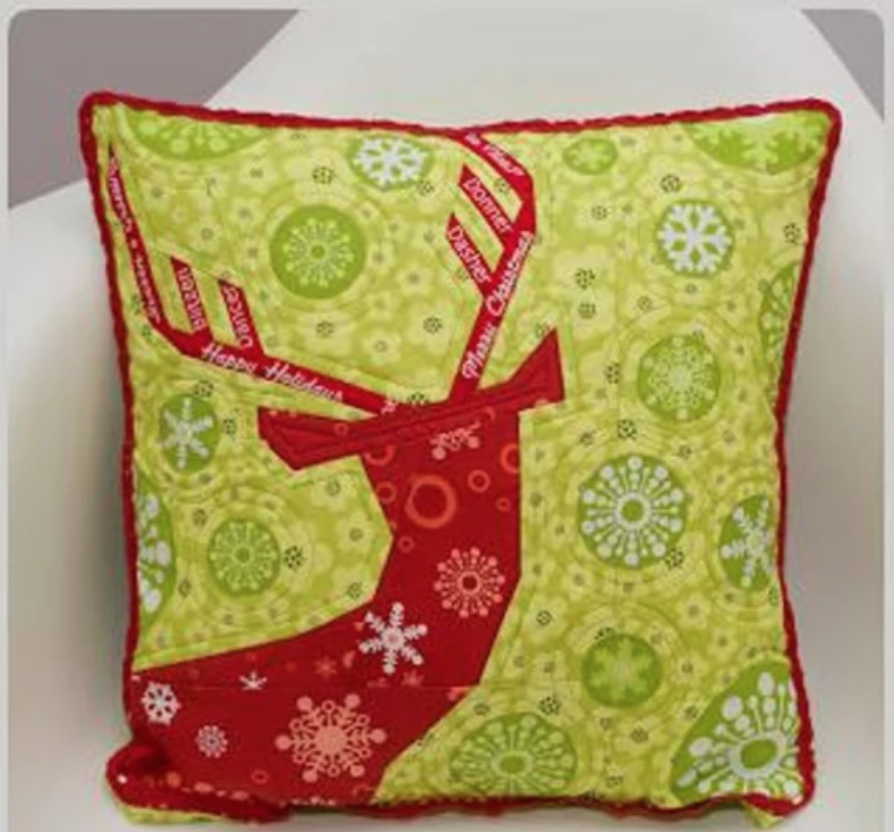 Turn a scrappy quilt block into an oh-so-cuddly pillow, or make a whole bunch of blocks in different colors and piece them together for a full-sized Christmas quilt. Whatever you decide, follow this pattern for gorgeous home decor.
GET THE PATTERN
11. Christmas Gnome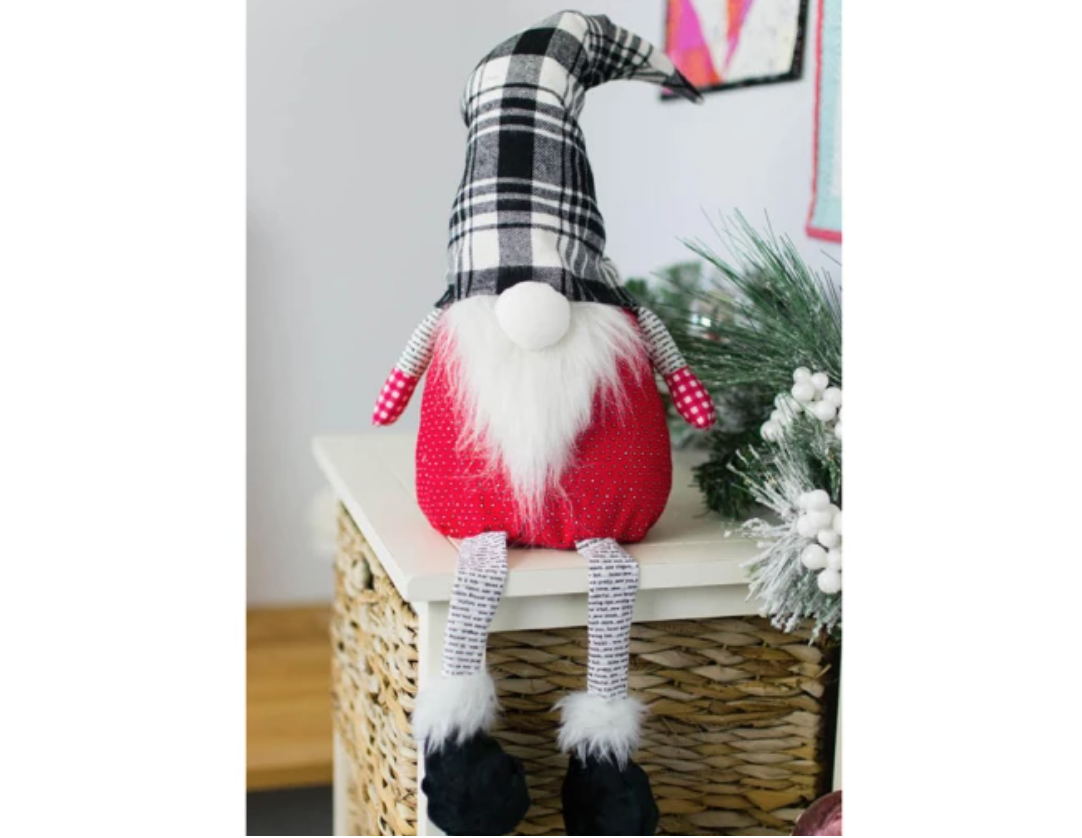 Honestly, there's no better way to bring the cheer than with a cute little gnome doll. This pattern is inspired by tomtes, a Nordic mythical creature associated with the winter solstice and the Christmas season. Stitch one for every room in your house!
GET THE PATTERN
12. Poinsettia Table Runner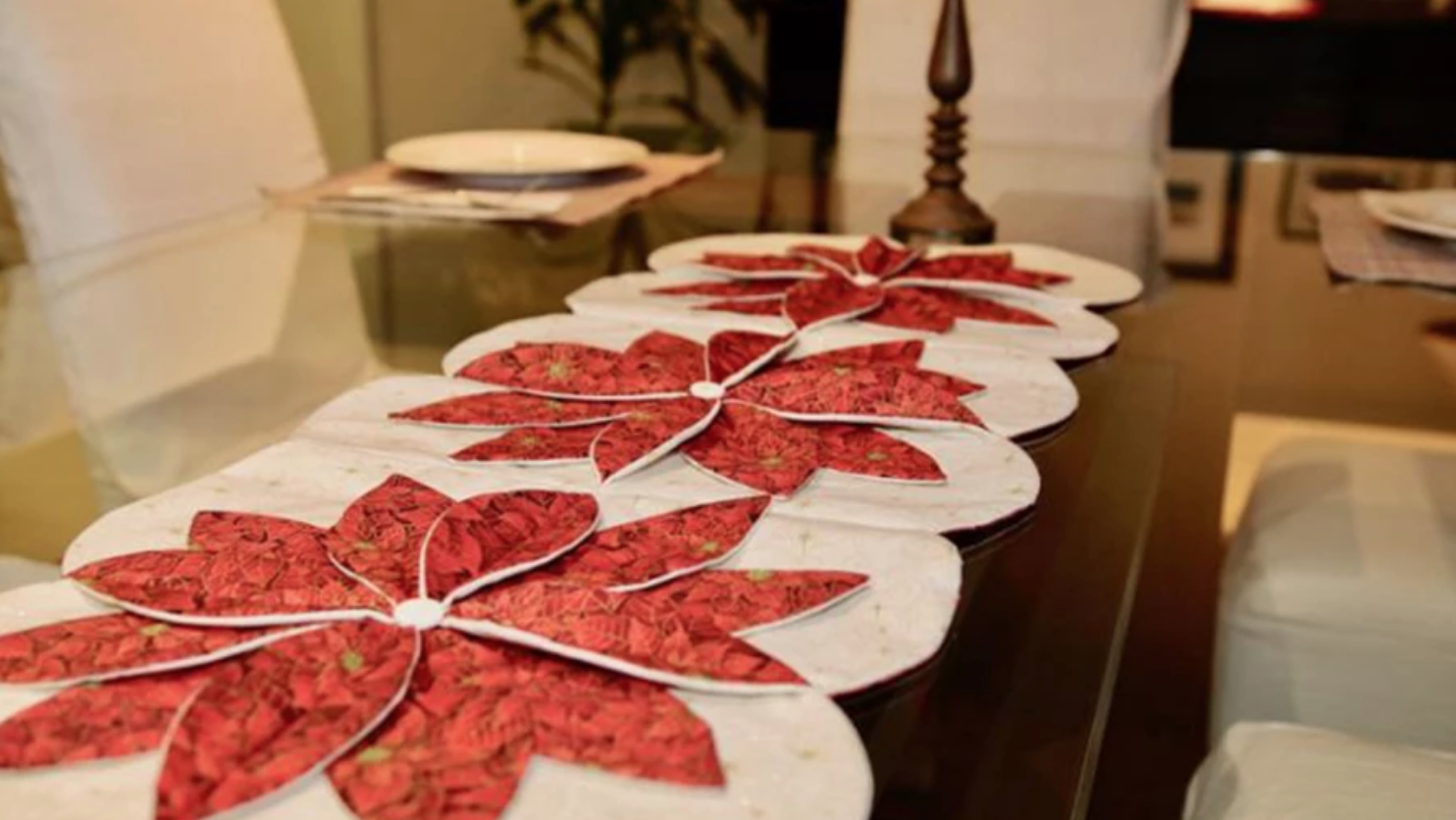 The first rule of the holidays: you have to pretty up your table. These brilliant poinsettias do the trick and they're beginner-friendly.
GET THE PATTERN