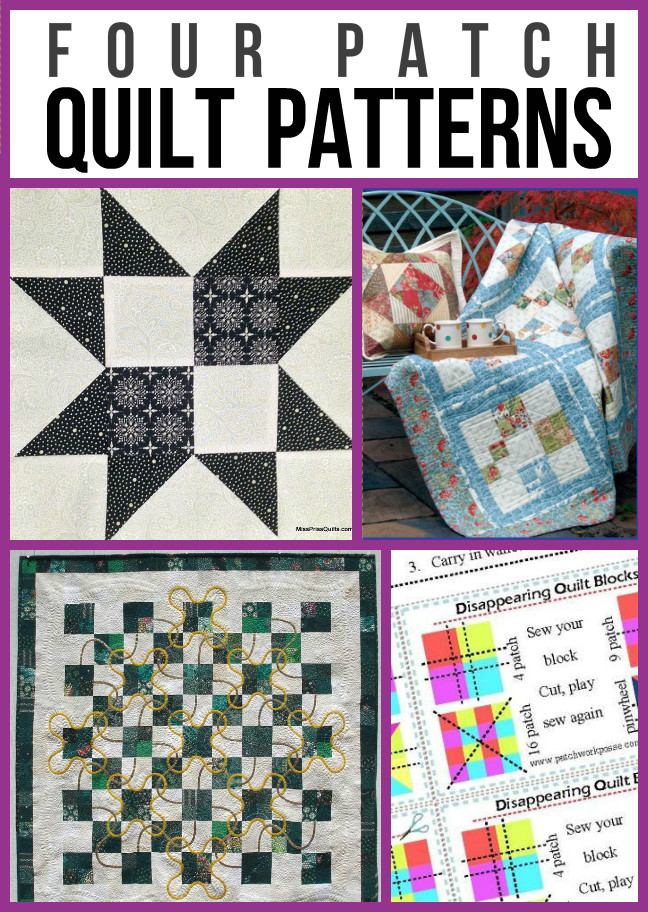 Four-patch quilt patterns are great for beginners, and there are many ways to incorporate them into your quilt designs! Add sashing, borders and coordinating blocks for a fun twist on this basic quilt block.
Check out these four-patch quilt blocks and see for yourself how easy and versatile this beginner-friendly quilt block can be!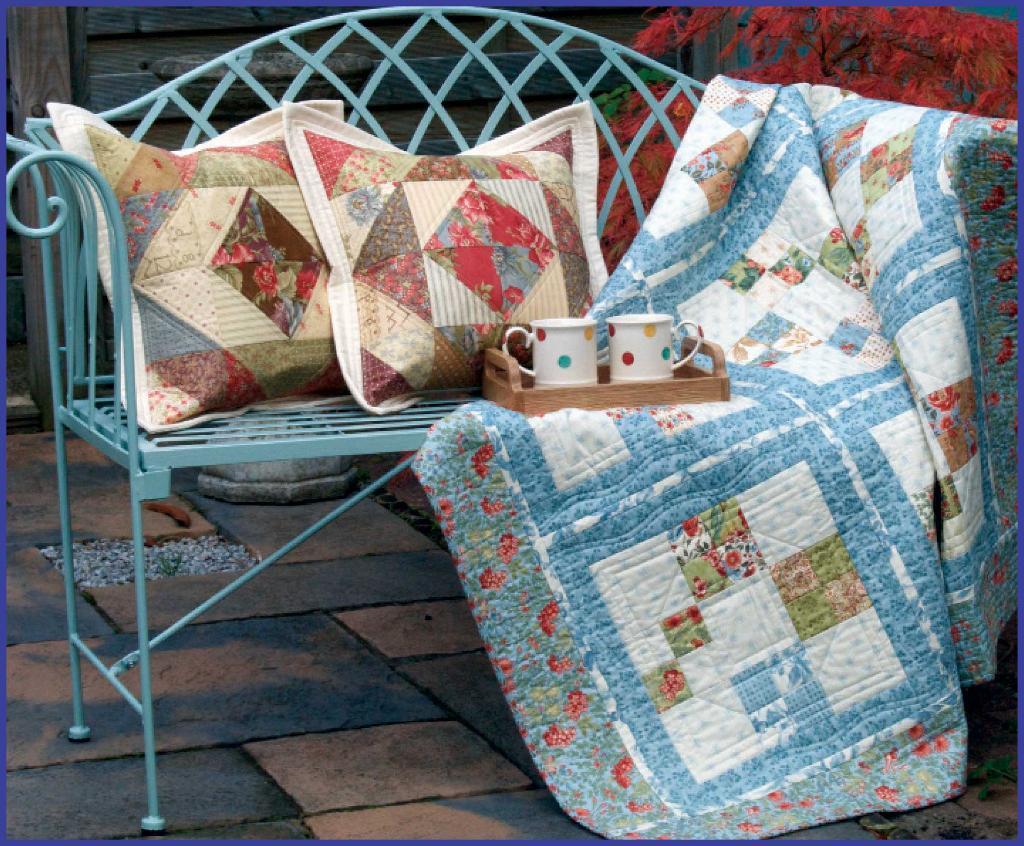 Photo via Craftsy member Goose Chase Quilting
1. Charming Four Patch Quilt
Four-patch blocks are inserted into nine-patch blocks to make a really cute and interesting quilt from charm squares. Use brights or pastels, and this quick-to-sew quilt makes a sweet lap blanket!
Photo via Scarlett Rose's Celtic & More
2. Lucky Four Patch
This 48″ square quilt features Celtic knotwork weaving through a pieced four-patch block. For intermediate quilters, this appliquéd bias fabric connects the blocks together. Change up the colors for a quilt that's great year round!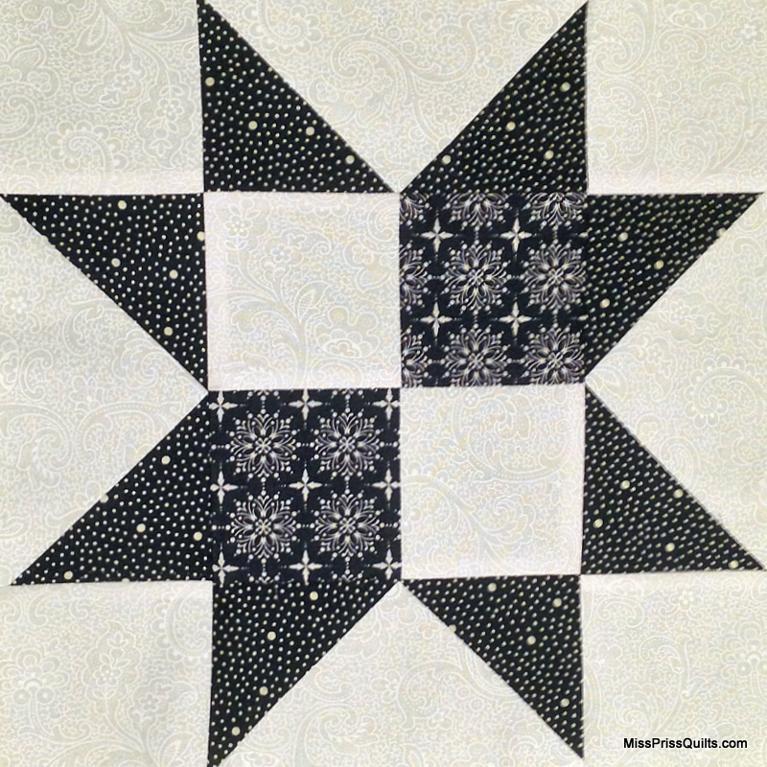 Photo via MissPrissQuilts
3. Four-Patch Star
Bust your stash with four-patch quilt patterns! This fancy four-patch star block looks great with scraps, and has a dynamic impact. Sew up a row for a table runner, or combine lots to make a whole quilt.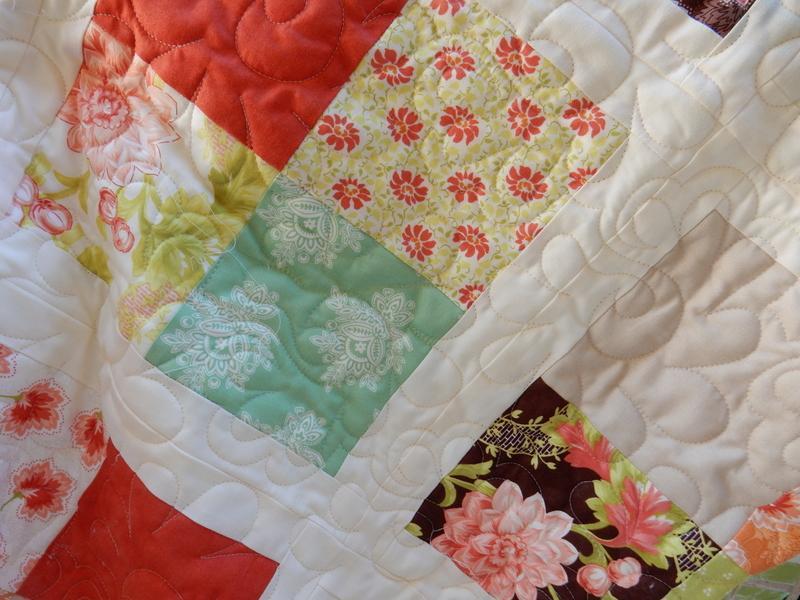 Photo via A Quilting Life Patterns
4. Scrappy Four-Patch Lap Quilt
Beginners will love to make this scrappy four-patch quilt pattern, which works well with a variety or prints. Sewing up at 50 1/2″ x 61 1/2″, this lap quilt uses a simple sashing technique for easy assembly.
Photo via Debby Kratovil Quilts
5. Geraniums Four Patch & Rail Fence
This four-patch quilt pattern uses rail fence blocks and solid or printed squares to form a really interesting geometric grid. Have fun with your color scheme, and this 69″ square quilt will sew up like a dream.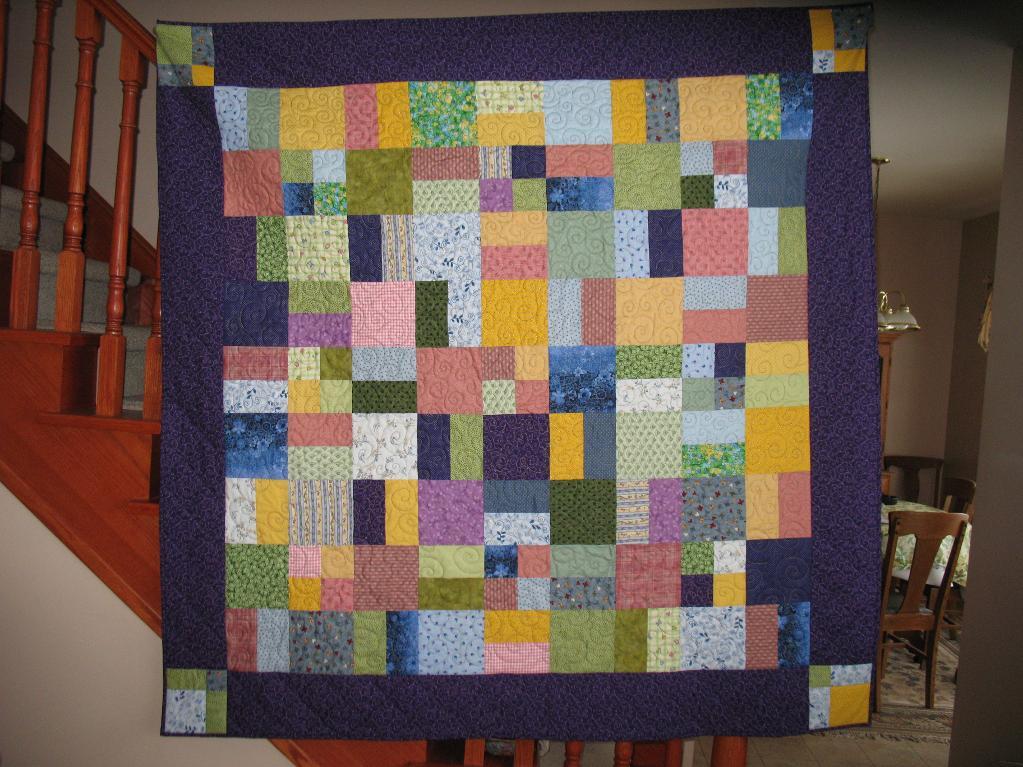 Photo via QuiltD.Signs
6. Four Patch Shuffle
Using layer cakes or fabric yardage, you'll love sewing up this four-patch shuffle quilt over the weekend. Sewn up in two sizes (44″ or 66″ square), this four-patch quilt pattern makes a quick baby shower gift, charity quilt, graduation gift or stash buster!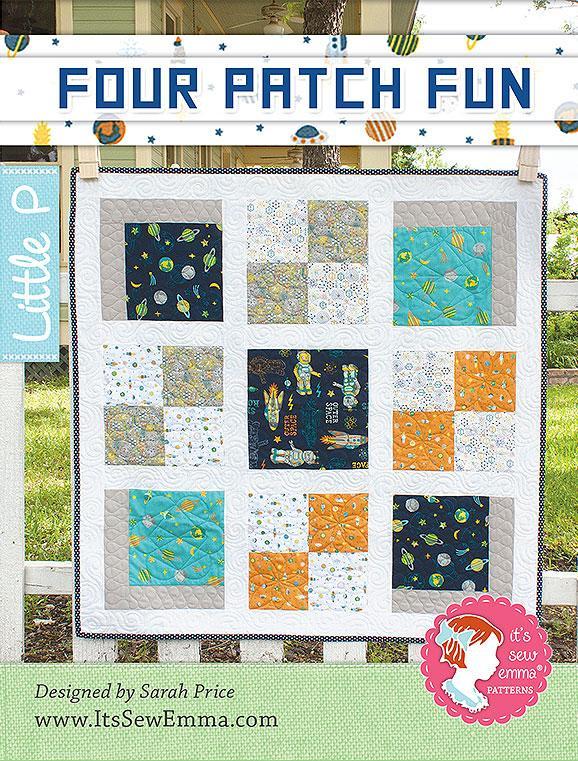 Photo via It's Sew Emma
7. Four Patch Fun Quilt Pattern
Big four-patch blocks are mixed with corner blocks and crisp, white sashing for a cute baby quilt that really pops! Beginners and more advanced quilters can easily sew up this 38 1/2″ square quilt top in a day, and it's great for mixing a variety of coordinated prints. Grab seven fat quarters, and you're ready to get started.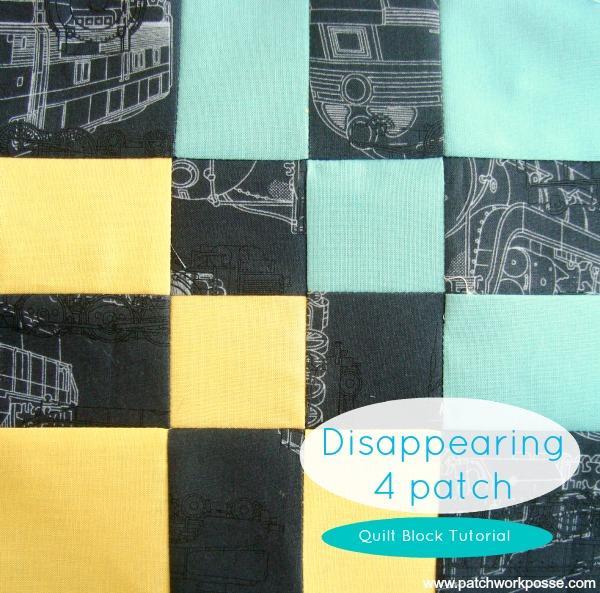 Photo via Patchwork Posse
8. Disappearing Quilt Blocks Printable Card
If you have ever been confused about all the different ways to cut up a quilt block to make it "disappear," then this free printable is great to download and save as a quick reference! From disappearing four-patch blocks to nine-patch and sixteen-patch variations, instructions are included to help you make interesting quilt blocks for your projects.