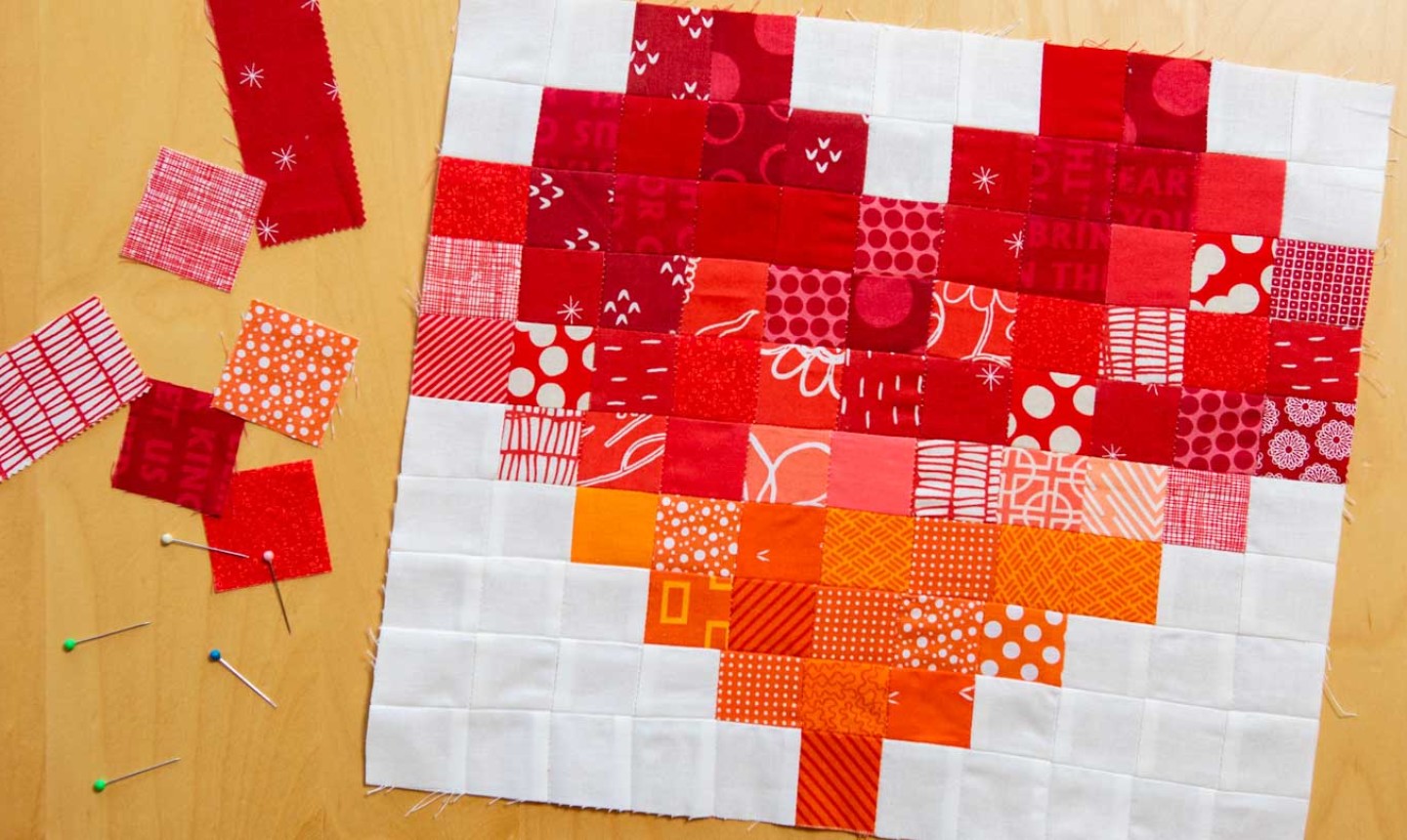 Love is in the air (and in your craft room) this Valentine's Day. Whether you're a sewist, quilter or prefer machine embroidery, these patterns are sure to make your heart skip a beat.
1. Heart-Shaped Potholder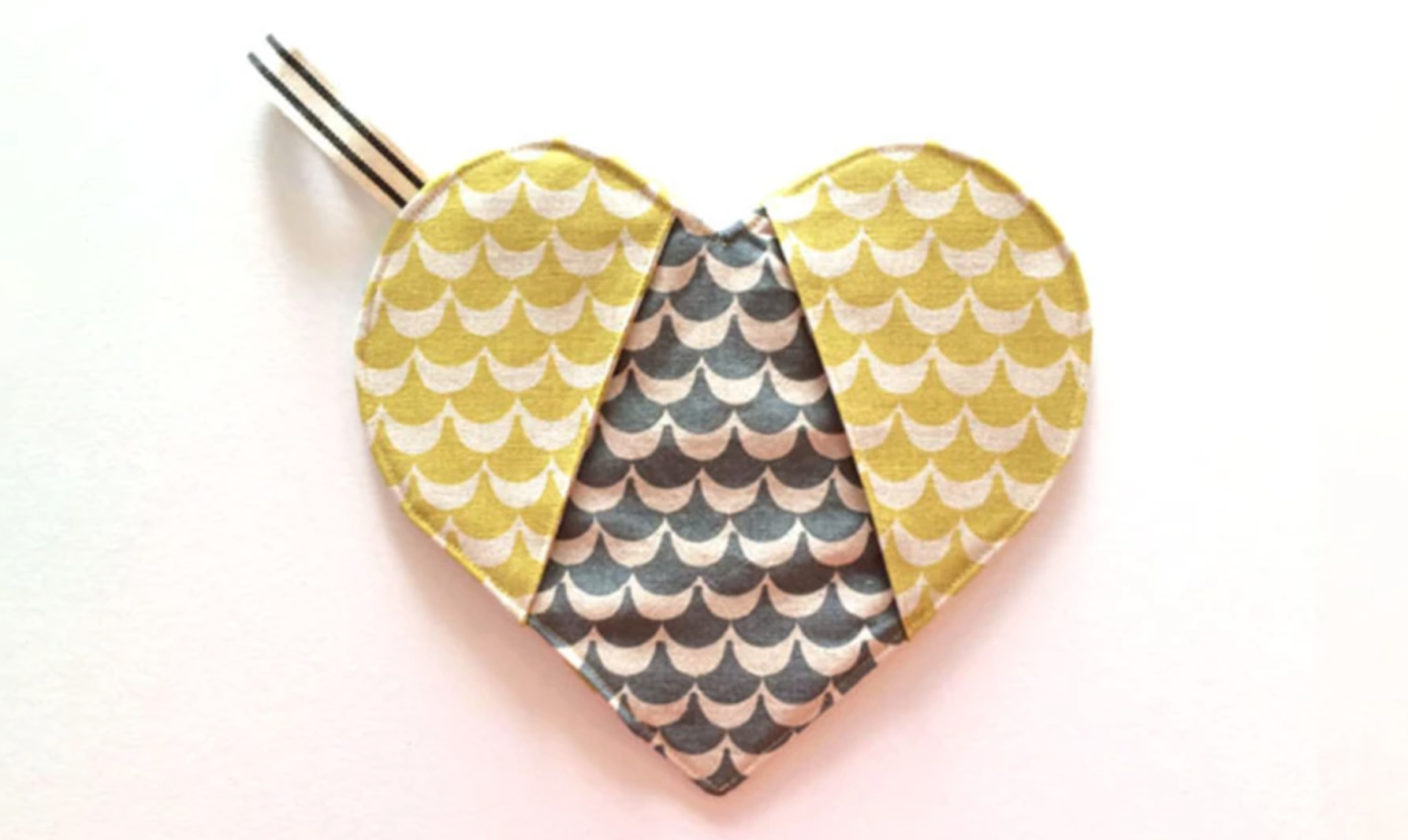 If you've got a baker or chef in your life, gift 'em an aww-dorable potholder. Not only is it functional, but it'll also add some festive flair to their kitchen.
MAKE IT
2. Strippy Heart Block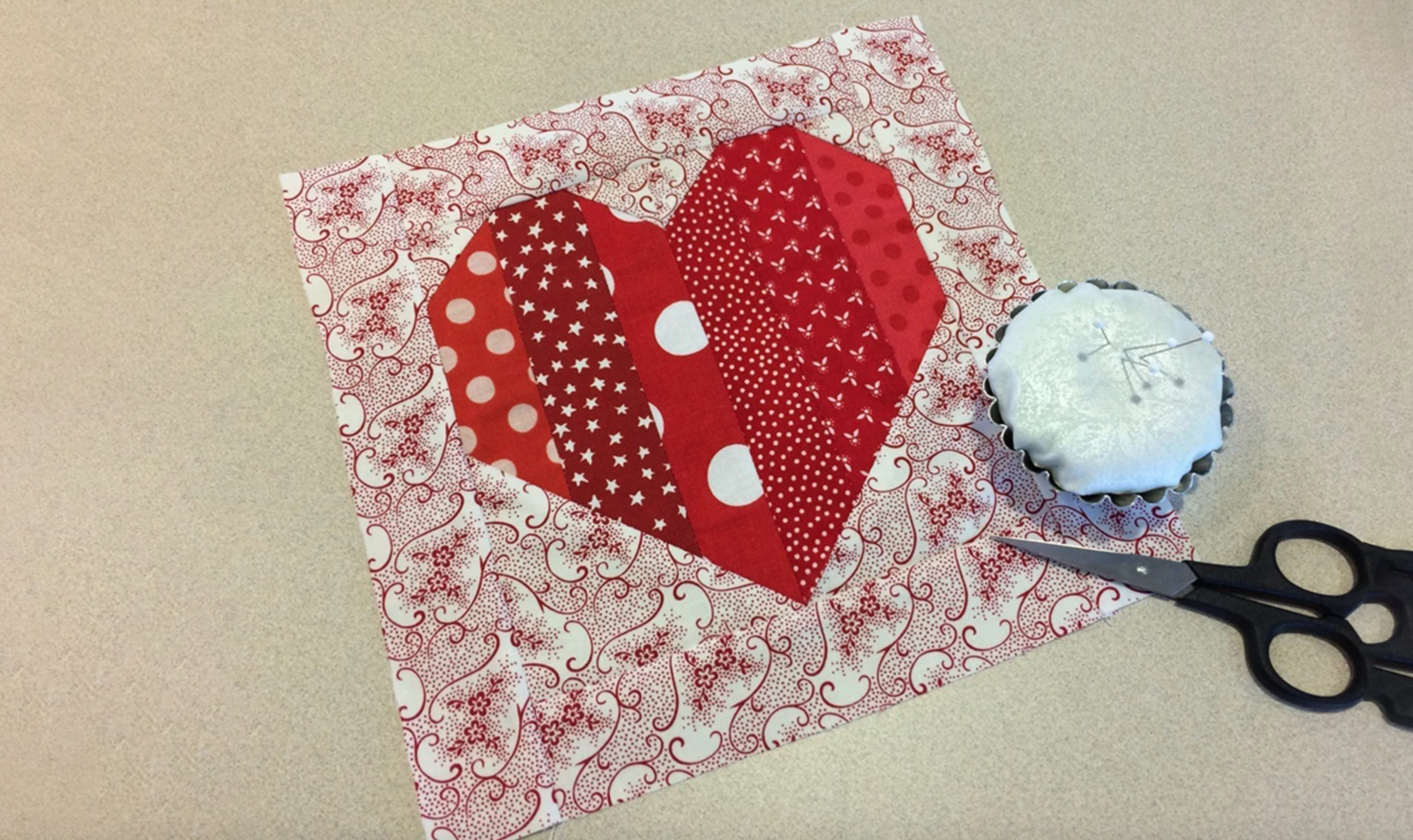 Stitch scraps into a pretty heart block you can finish in under an hour. There are a ton of ways you can gift this cutie — slip it in a frame, sew it into a pillow or stitch it into a larger Valentine-themed quilt.
MAKE IT
3. Embroidered Heart Patches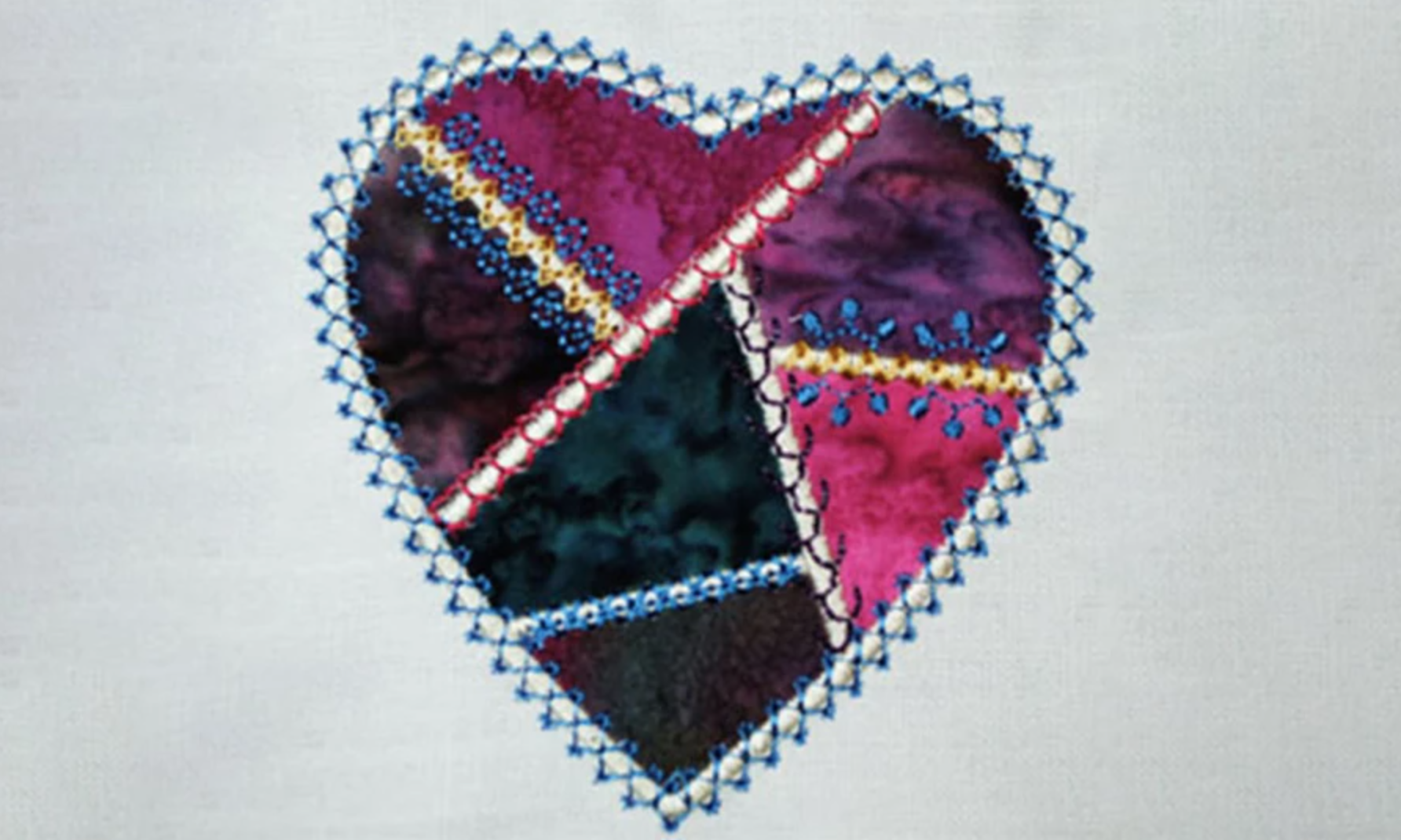 These eye-catching embroidered hearts are a ton of fun to make, and another great way to use up scraps. Don't worry if you don't have an embroidery machine — the second tutorial can be made without one!
MAKE IT
4. Embroidered Heart T-Shirt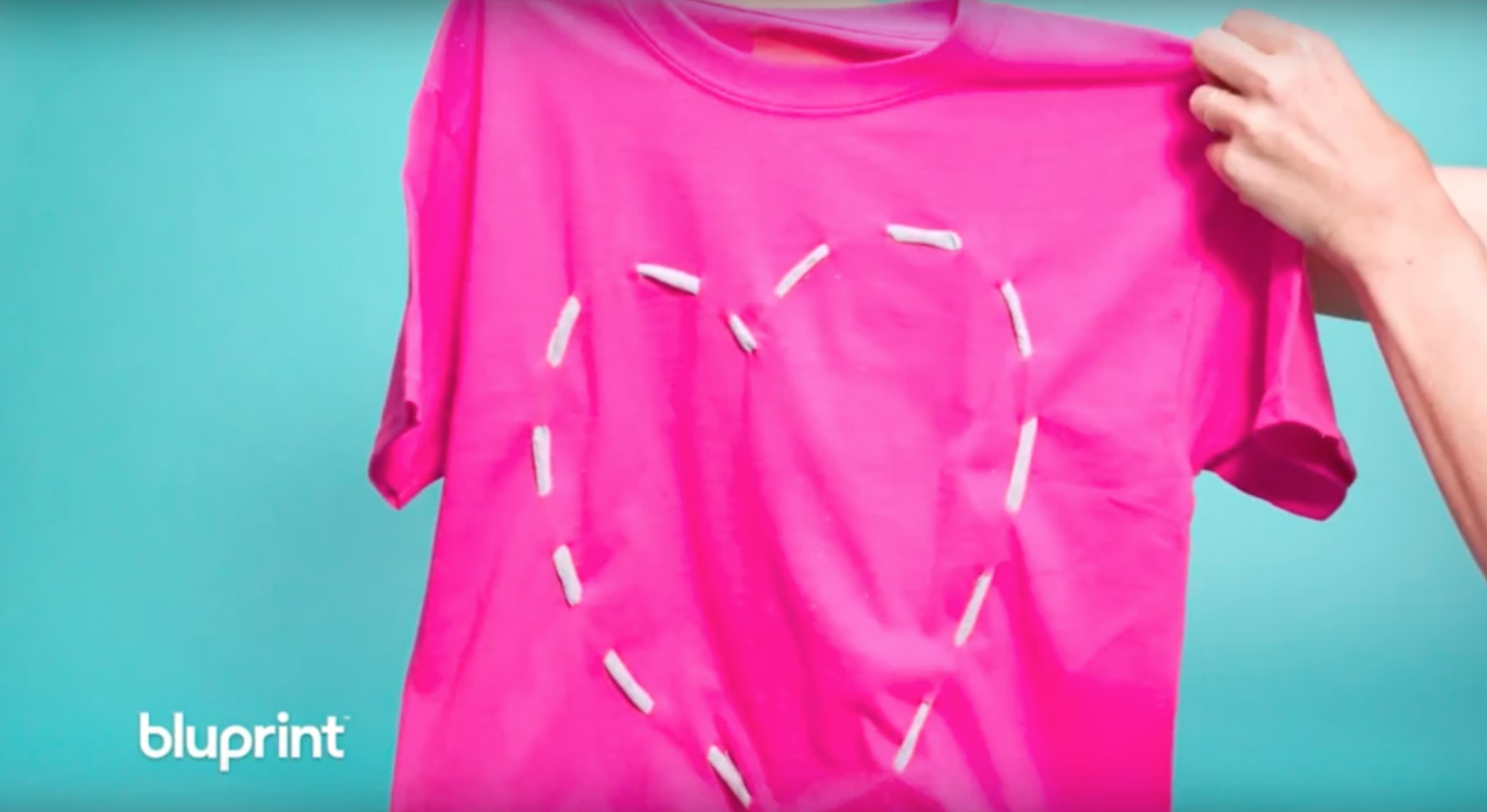 Turn your plain old T-shirt into something festive and fab. All you gotta do is make T-shirt yarn, then embroider it using a simple running stitch. It's so easy, even the kids can get in on the action!
MAKE IT
5. Sweet Valentine Appliqué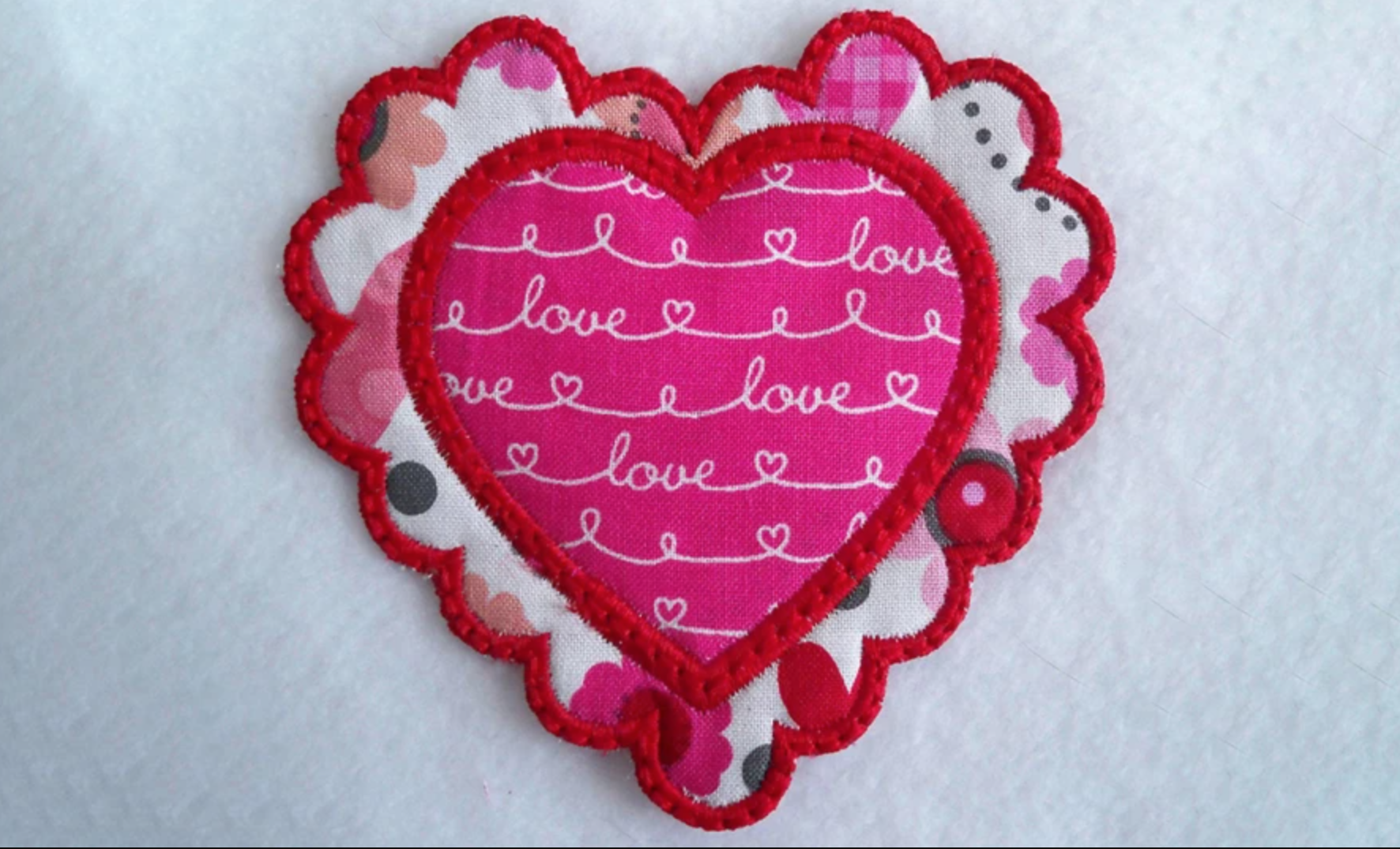 Make one (or 10) of these in-the-hoop cuties and use them in any way your heart desires. Give them as gifts, sew them onto larger projects or simply place around your home as holiday decor.
MAKE IT
6. Pixelated Heart Block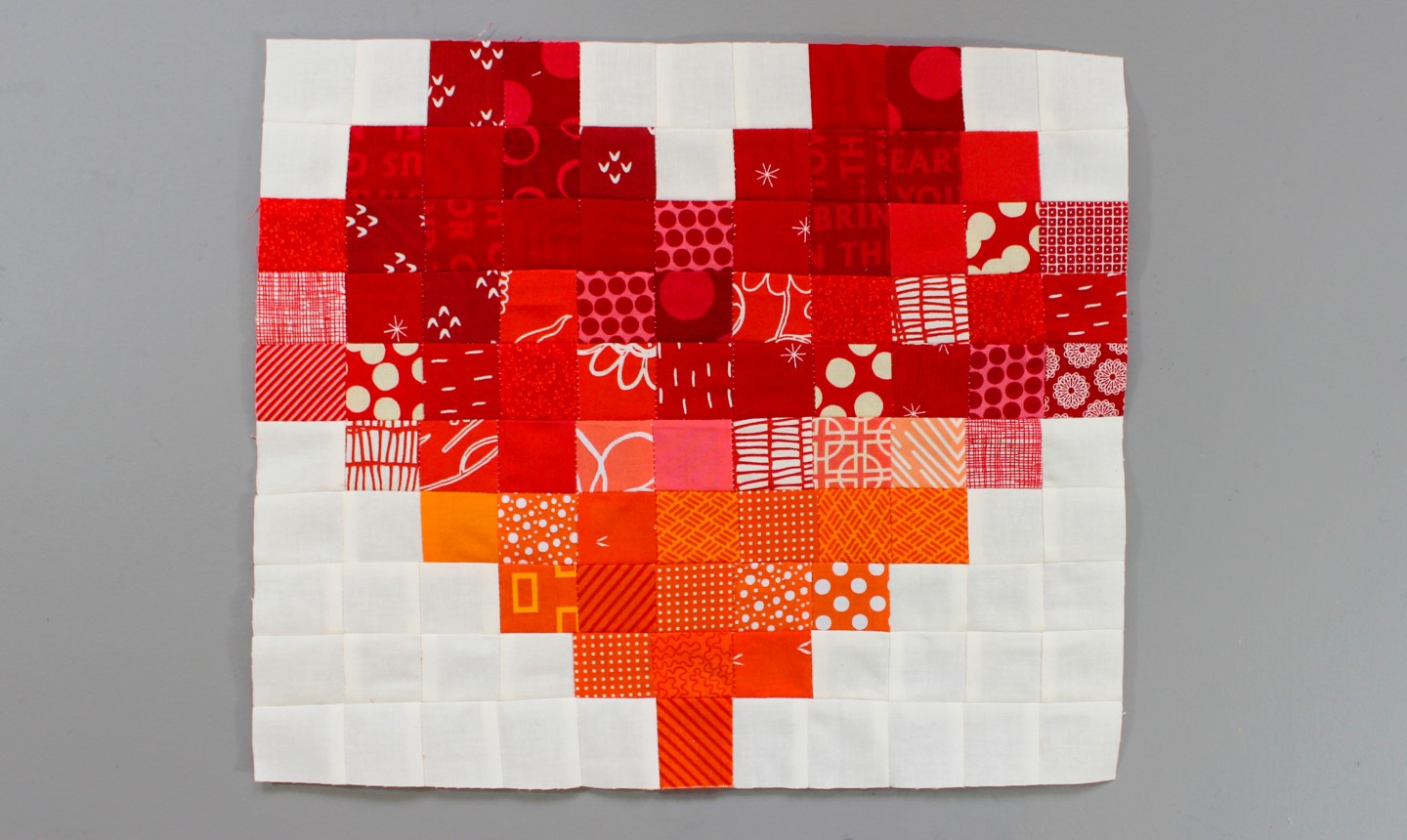 This pixelated ombré heart block is the seasonal trend. Made completely from 1¾" squares, it's a no-stress way to bust your stash.
MAKE IT
7. Geometric Heart Block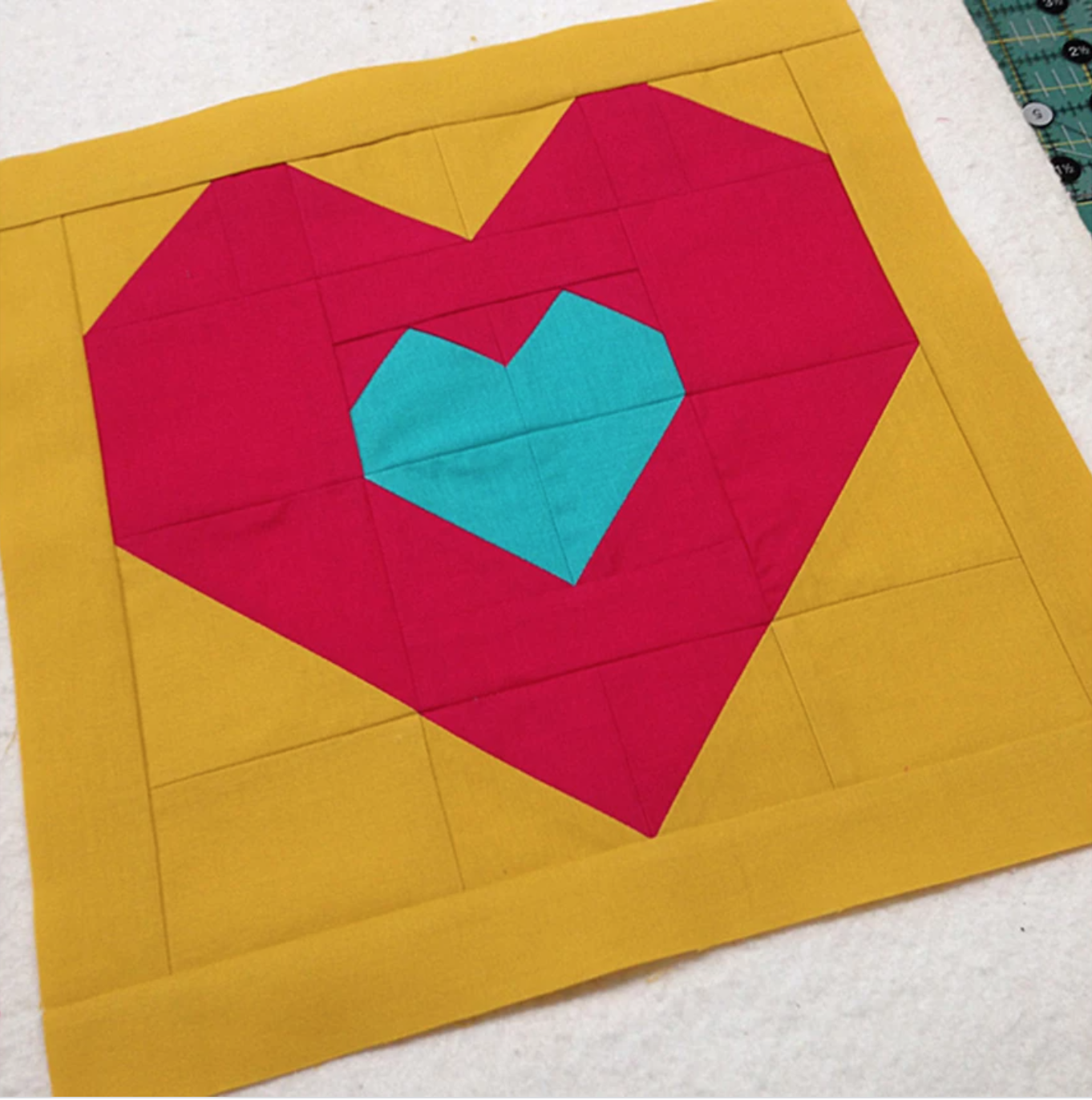 Yes, your kitchen needs another table runner, especially one made from this repeating geometric heart block. Pick your three favorite fabrics and get started with easy half-square triangles.
MAKE IT