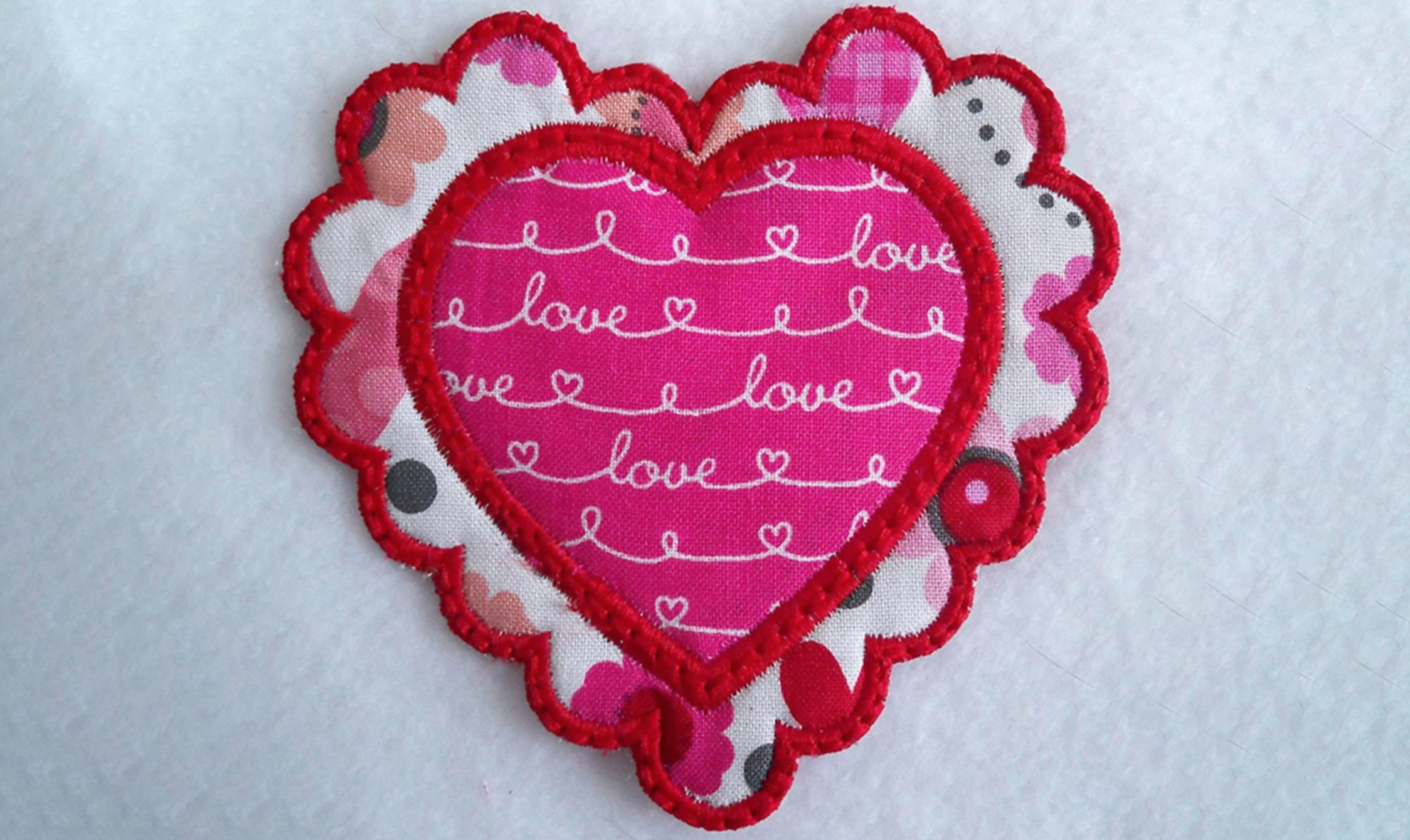 Paper cards are so overdone. This Valentine's Day , give your favorite people hearts made with love and fabric.
Valentine Heart Appliqué
Level: Easy
What You Need
Valentine-y fabrics
Fabric backing (we used felt)
Two pieces of heat-away stabilizer
Thread
Appliqué design of your choice
Adhesive spray
Embroidery scissors
Instructions
1. Hoop Up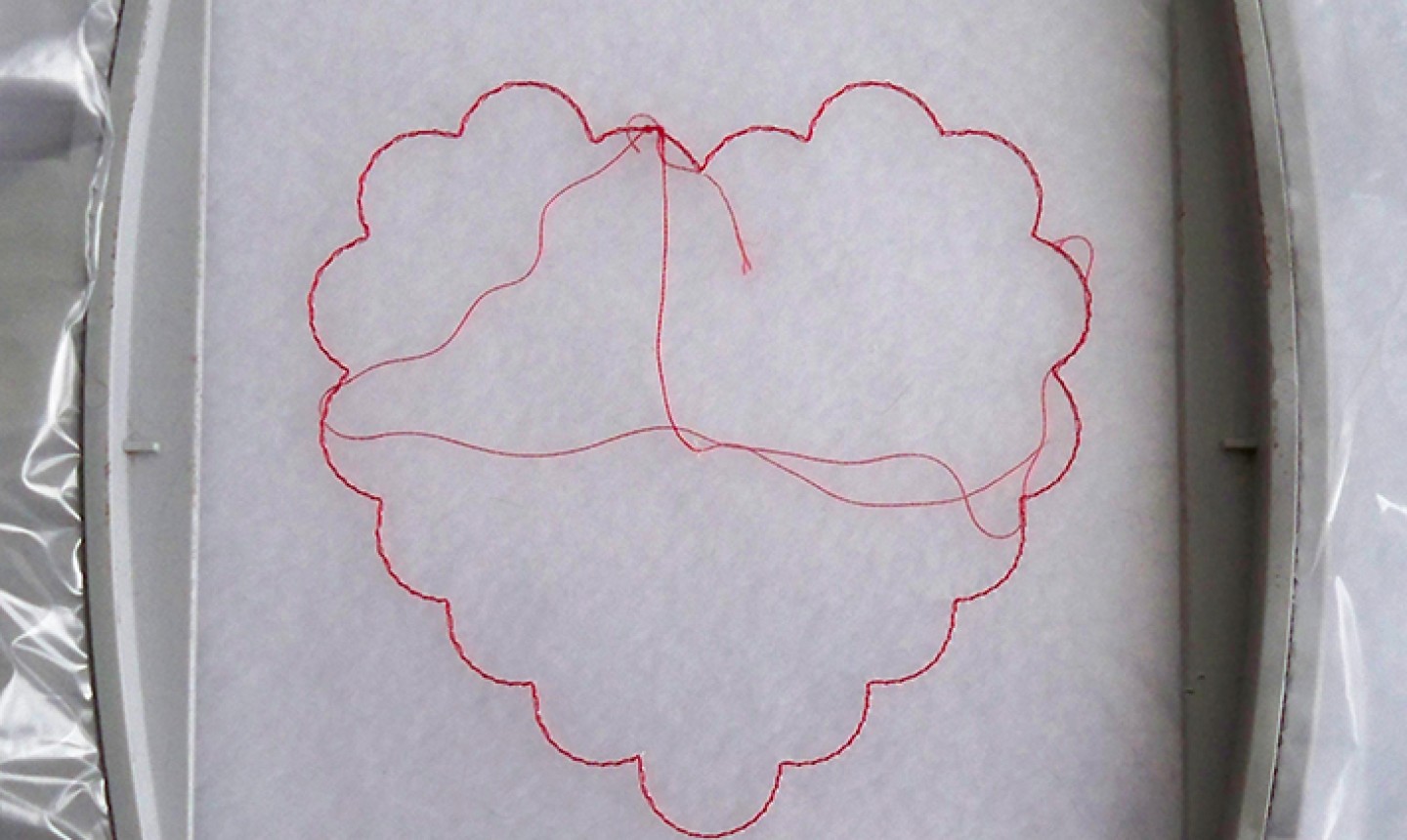 Hoop two pieces of heat-away stabilizer.
Good to Know: Heat-away stabilizer looks like a water-soluble topping but doesn't dissolve in water. Instead, when heat is applied it balls up into chunks that can be brushed away. This stabilizer is perfect for freestanding appliqué projects because it tears away cleanly with no stabilizer showing.
Because embroidery will show on the back, load the same color thread in your bobbin that you're using for stitching. Choose an appliqué design. (We chose a scalloped heart — you can find similar designs via your manufacturer's design library or sites such as Etsy.) Run the first color stop, the placement stitch. Clip wild threads.
2. Add the Fabrics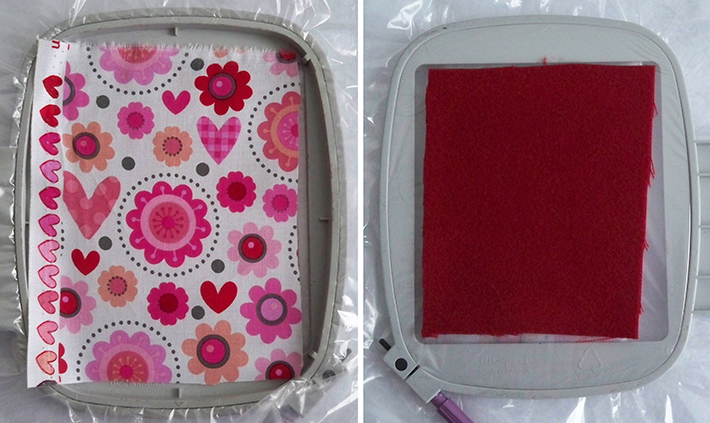 Remove the hoop from your machine, but leave the stabilizer inside. Spray the back of a fabric with temporary adhesive and lightly finger-press it in the hoop. So the Valentine will be just as beautiful on the back, add a fabric to the back of the hooped stabilizer the same way.
Pro Tip: Felt is a nice backing because it adds body to the freestanding appliqué.
3. Stitch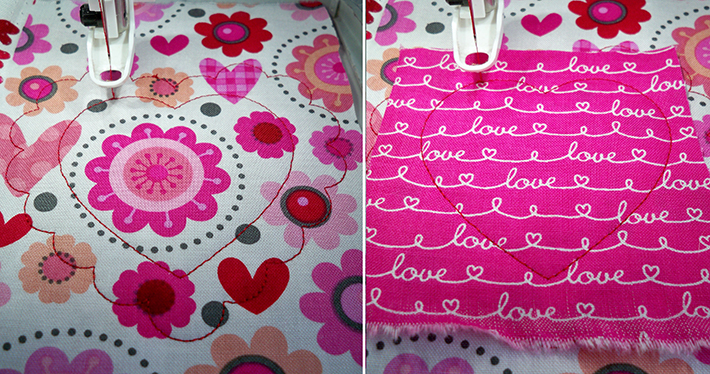 Stitch the next color stop, the tack-down stitch. It secures the first appliqué fabric to the stabilizer (the larger scalloped heart outline, left).
Normally, you'd take the hoop off of the machine again and trim the fabric close to the tack-down stitching. But since the next appliqué won't affect the first, you can run the placement stitch for the inside appliqué next (inner heart, left).
Spray the back of your inner heart fabric with adhesive and lightly finger-press it over the placement stitches (right). Run the next color stop, the tack-down stitches.
4. Trim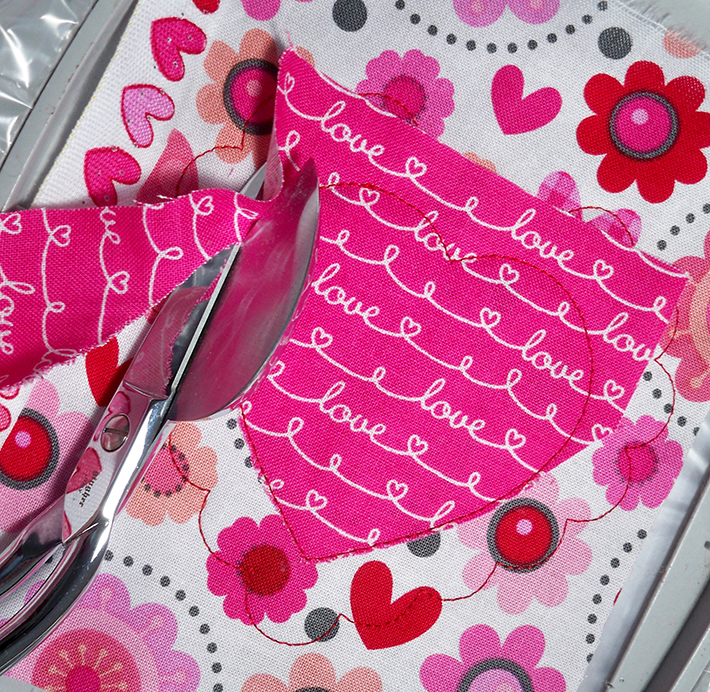 Remove the hoop and trim both front appliqués close to their tack-down stitching.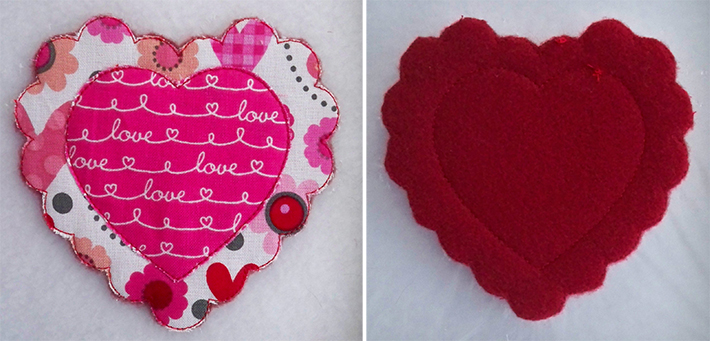 After the front is trimmed, trim the felt close to the stitching on the back.
5. Finish the Edges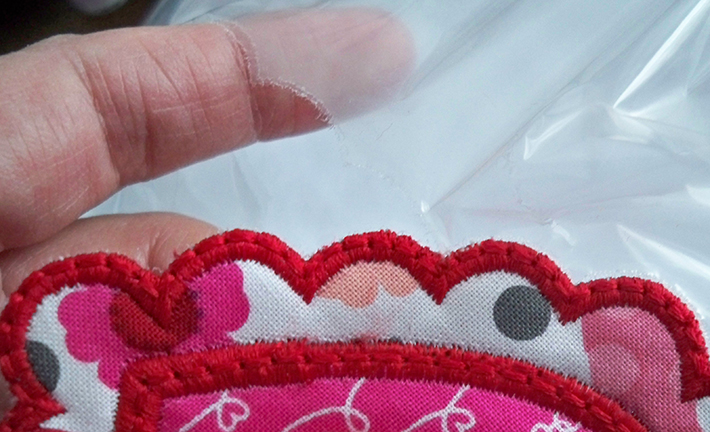 Put the hoop back on the machine and finish the satin-stitched edges. Remove everything from the hoop and tear the heat-away stabilizer from the edging.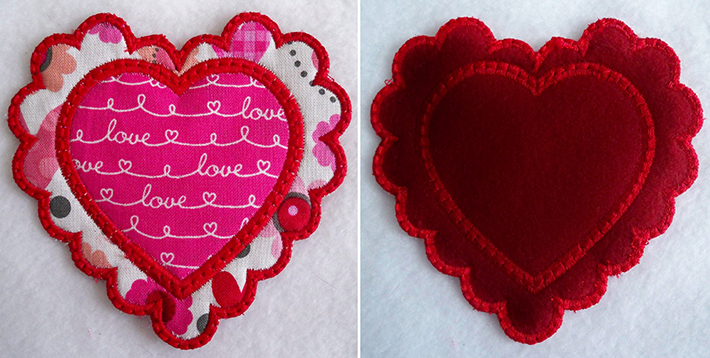 And you've got a gorgeous fabric Valentine!
If you want to add a love note to your design, spray a piece of cut-away stabilizer and press it to the back of the heart before satin stitching. Run the tack-down stitch again to secure it to the felt and trim to the stitching line. Then satin stitch and you'll have a white surface to write a sweet message.
Photos by Debbie Henry